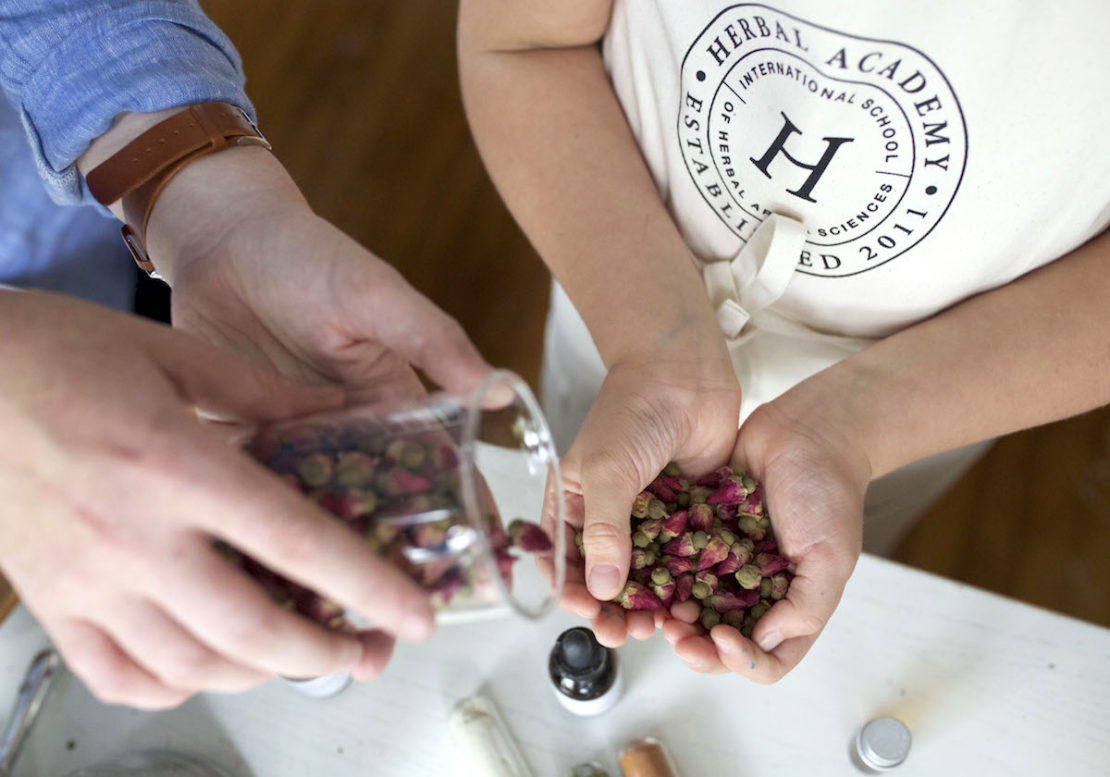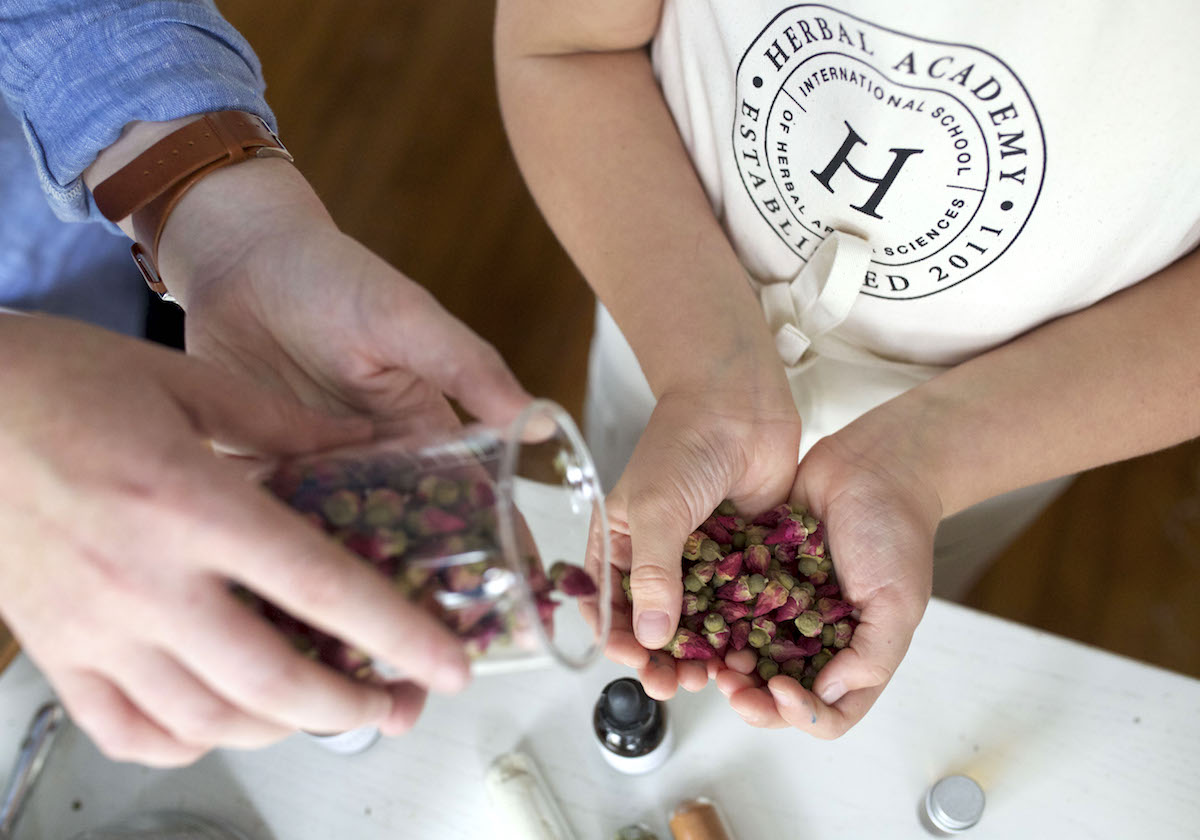 How To Care For Your Family Naturally As A Family Herbalist
Herbalism comes in many shapes and sizes—there is certainly no one-size-fits-all for how you can practice and explore this lifestyle. There are many ways one can practice as an herbalist—one very popular way is being a Family Herbalist!
A Family Herbalist is one who prefers to stay a little closer to home when putting their herbal knowledge to good use. They do this by helping friends and family faced with everyday wellness challenges life brings their way. They often offer wellness support with suggestions on diet, hygiene, rest, lifestyle, and more in addition to having a home apothecary filled with herbs and preparations for wellness support. Above all, the qualities of a Family Herbalist often include a nurturing spirit and resourcefulness!
Maybe you are well on your way or being guided to becoming a Family Herbalist for your own household. For you, herbalism is a tool that can be used to support the wellness of you and your family. Like the tradition of herbalism itself, passing down good lifestyle practices and traditions to your children and generations to come may the best way to leave your legacy.
The Family Herbalist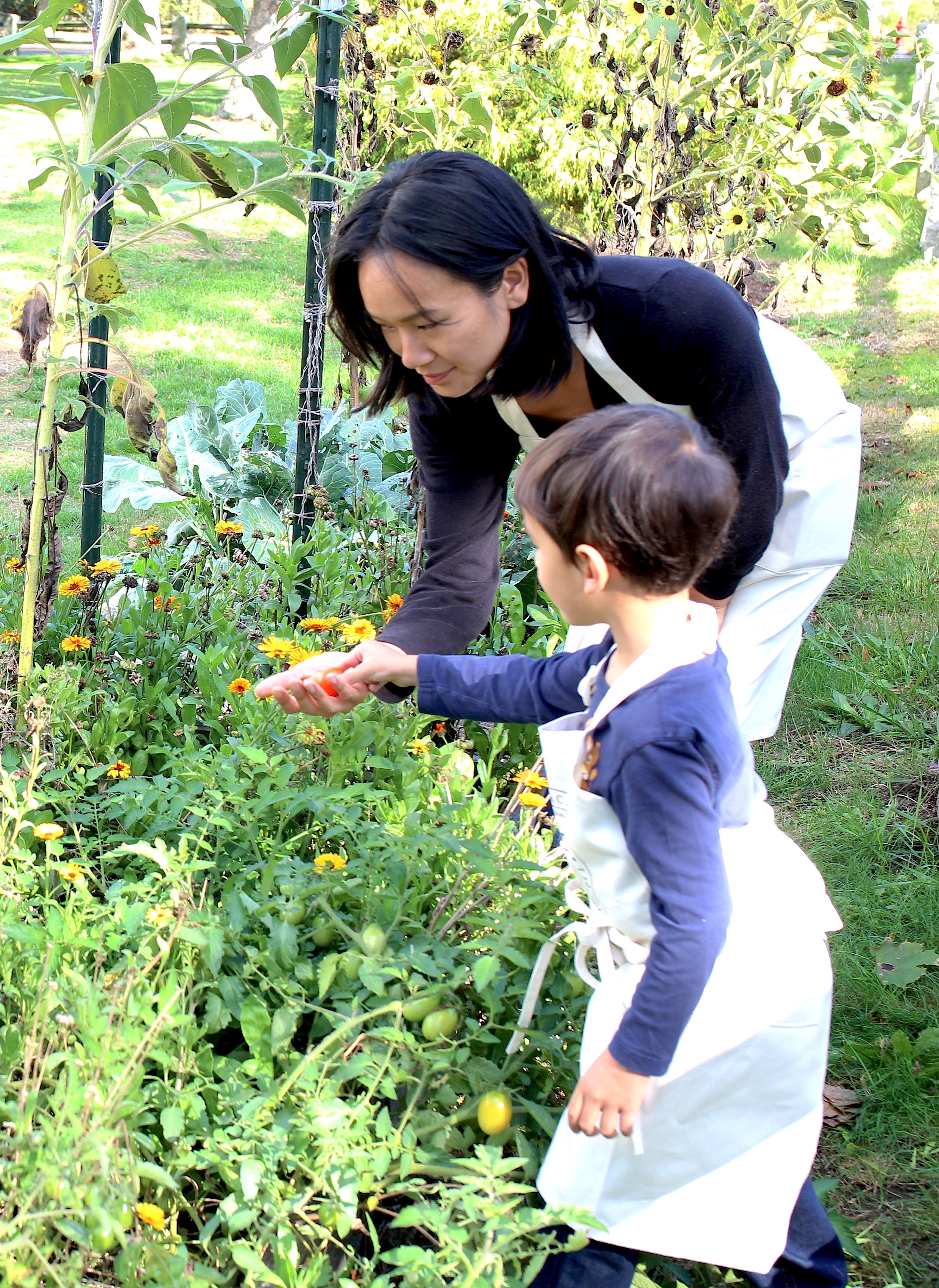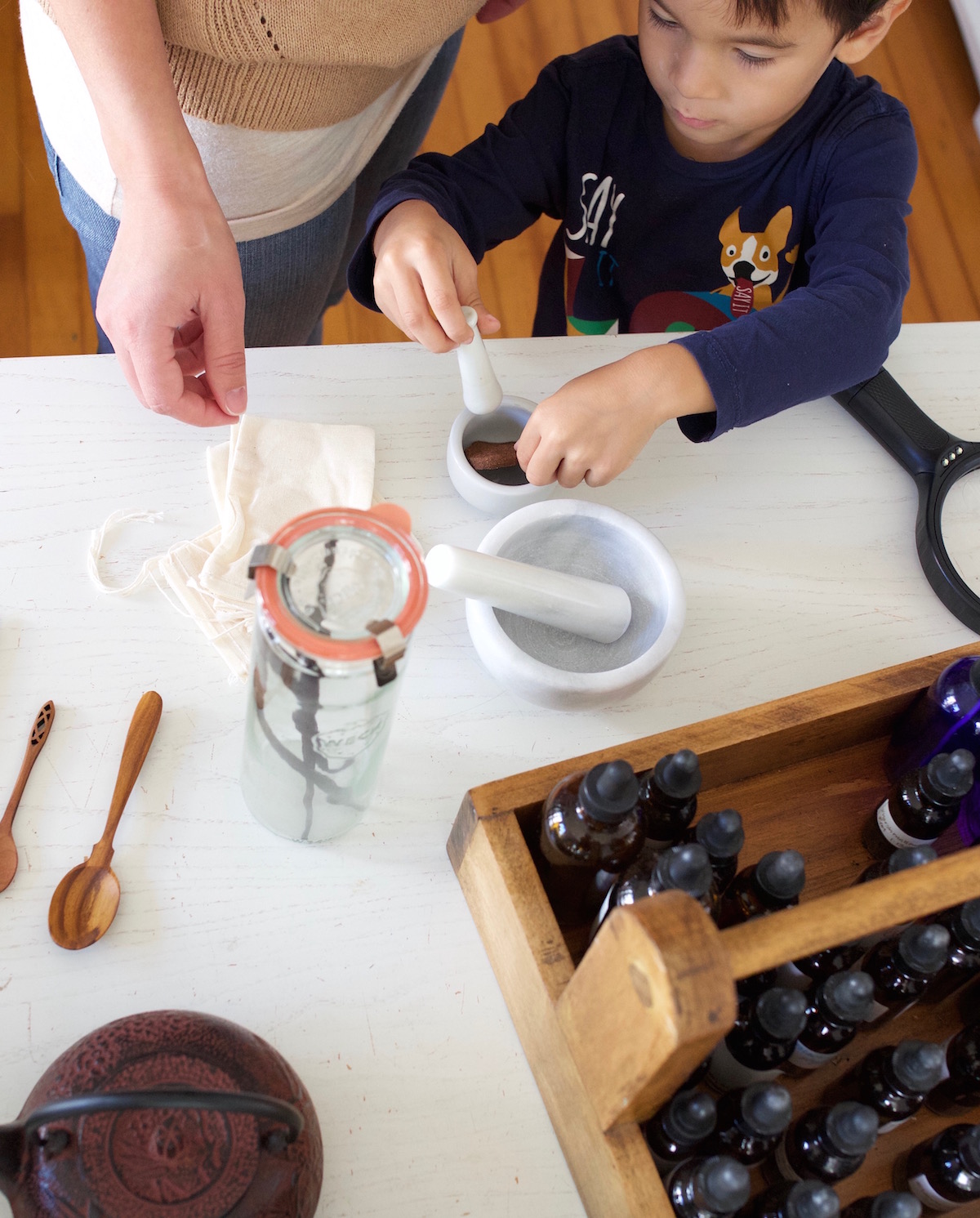 The Family Herbalist is on call 24 hours a day, 7 days a week, 365 days a year.
In the fall, the season of harvest and preparation for the future, the Family Herbalist can be found gathering and storing seeds for next year's spring planting, foraging and preserving fall plants found close to home, and making herbal preparations for the upcoming cold and flu season like Elderberry Calendula Cold and Flu Elixir.
As fall gives way to winter, a season for rest, nourishment, and connecting with others in heartfelt ways, the Family Herbalist may find themselves cooking heartier meals as the season progresses. Because of this, more herbs from their spice rack are used to support their family's digestion. Spiced drinks like Mulled Wine and Botanical Gifts are made for the coming holiday celebrations, and they are likely doing their best to embrace the long, cold days of winter, Hygge style.
With the arrival of spring, a season of growth, new beginnings, and fresh starts, the Family Herbalist can be found poring over seed catalogs and filling notebooks with plans for the upcoming herb garden. During this time, they are also anxiously awaiting the first signs of spring herbs to burst from the thawed ground. As soon as these plants are spotted, you can bet the Family Herbalist will be found in the woods and meadows mindfully gathering herbs. These spring greens will be incorporated into lighter, fresher meals, and maybe, turn into herbal bitters for the months ahead.
As the long, hot days of summer arrive, a season full of life, energy, and passion, the Family Herbalist is busy attending to the growing herb garden—harvesting and preserving plants as quickly as they grow. They can also be found in their kitchens making herbal skin care recipes to protect and nourish their skin, and they may even be found teaching some local foraging classes as well.
As you can see, in every season, there's always something for the Family Herbalist to do!
Resources for the Family Herbalist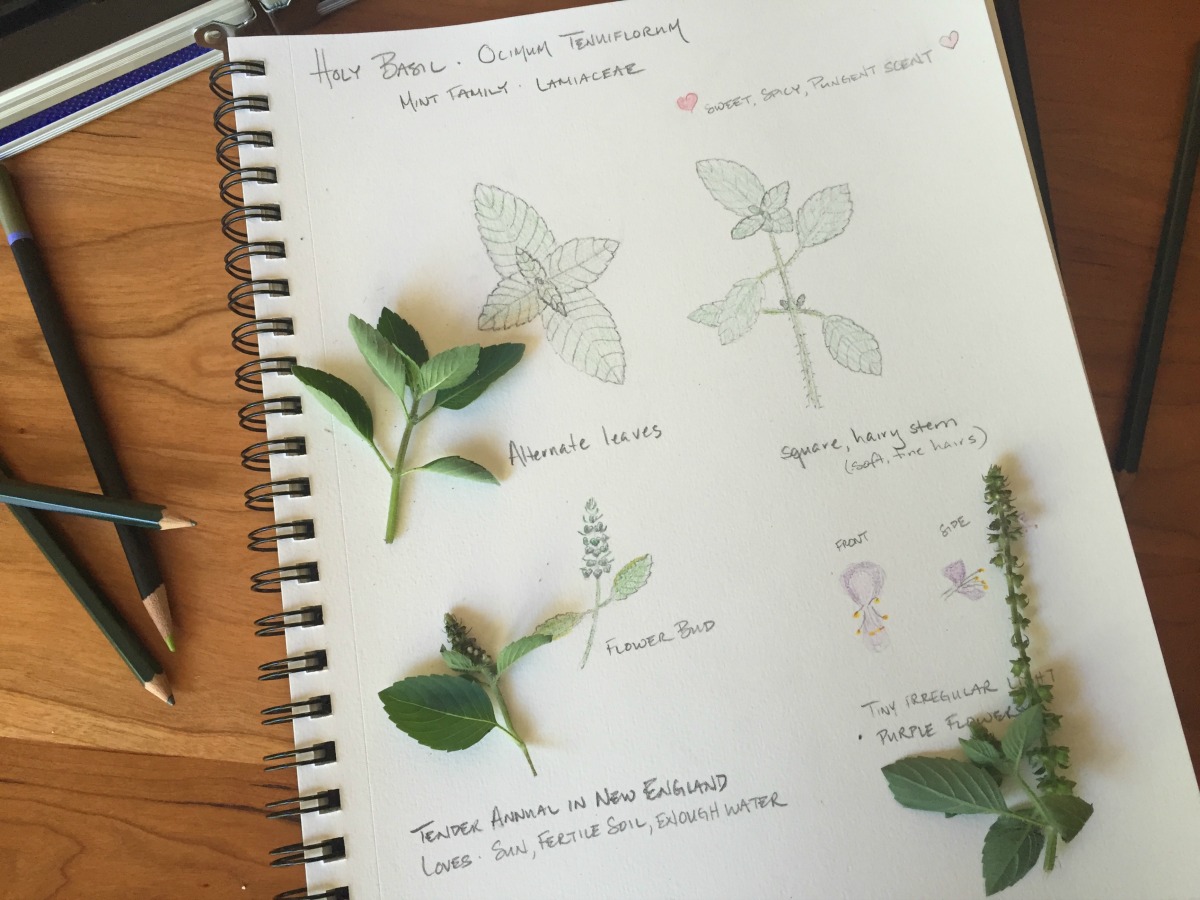 Looking for some Family Herbalist inspiration and further learning? If so, look no further than the Herbal Academy blog! We offer tons of free content for herbalists of all skill and experience levels.
When it comes to the Family Herbalist, you might be inspired by some of the following articles.
Next Steps
"Teach the children. We don't matter so much, but the children do. Show them daisies and the pale hepatica. Teach them the taste of sassafras and wintergreen. The lives of the blue sailors, mallow, sunbursts, the moccasin flowers. And the frisky ones—inkberry, lamb's-quarters, blueberries. And the aromatic ones—rosemary, oregano. Give them peppermint to put in their pockets as they go to school. Give them the fields and the woods and the possibility of the world salvaged from the lords of profit. Stand them in the stream, head them upstream, rejoice as they learn to love this green space they live in, its sticks and leaves and then the silent, beautiful blossoms." – Excerpt from Upstream by Mary Oliver
We know you desire an education that can bring you through to your unique place as an herbalist. In fact, we here at the Herbal Academy have had the same calling at one time in our lives, and we understand the many steps that can help direct you on your individual quest.
If you feel called to become a Family Herbalist, we hope you'll join us here at the Herbal Academy and allow us to assist you on this journey.
Family Herbalist Pathway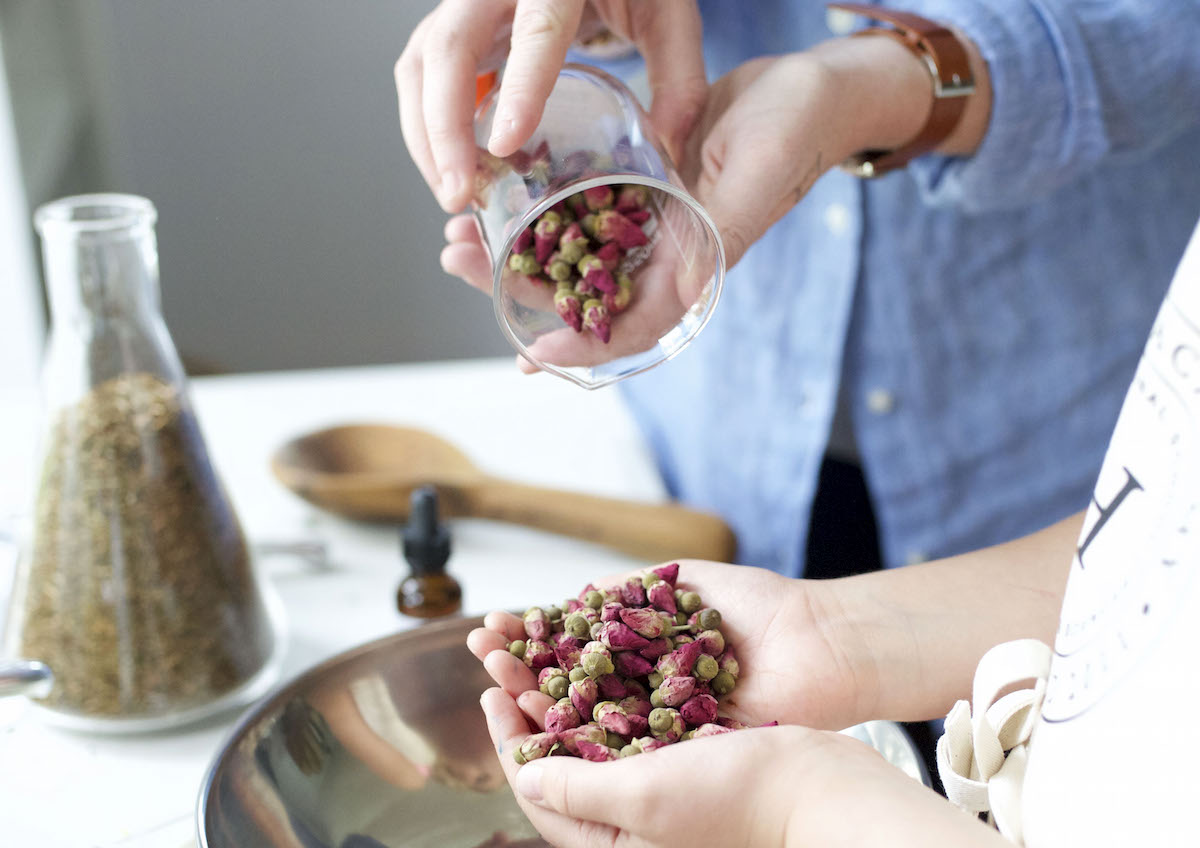 Our Family Herbalist Pathway is the perfect package to help guide you on your journey. This package combines our newly revised Introductory and Intermediate Herbal Courses and is a great way to infuse your life with the benefits of an herbal education and learn how and when to safely and mindfully use herbs. Not only will you learn how to use herbs safely, but you'll learn many ways that herbs can be used to support wellness and gain the knowledge and confidence required to address day-to-day concerns for yourself and your family.
By the end of this pathway, you will have learned about the holistic approach, herbal preparation making (and over 250 recipes!), formulation, herbal actions and energetics, anatomy and physiology, herbs to both confidently support wellness and to balance common conditions, and so much more!
Learn more about our Family Herbalist Pathway here.
Here's what students are saying about our Family Herbalist Pathway.
"I've started your Family Course. I wanted to learn from you for a while now, and I must say the course content is so much more than I expected! You are truly amazing, thank you so much for creating and providing an amazing education for all of us who seek it." – Rita
"Really enjoyed the intro and herbal basics!!! Super info dense while remaining understandable, clear and not at all overwhelming. Really amped me up for the rest of the course!!" – S.H.
Introductory Herbal Course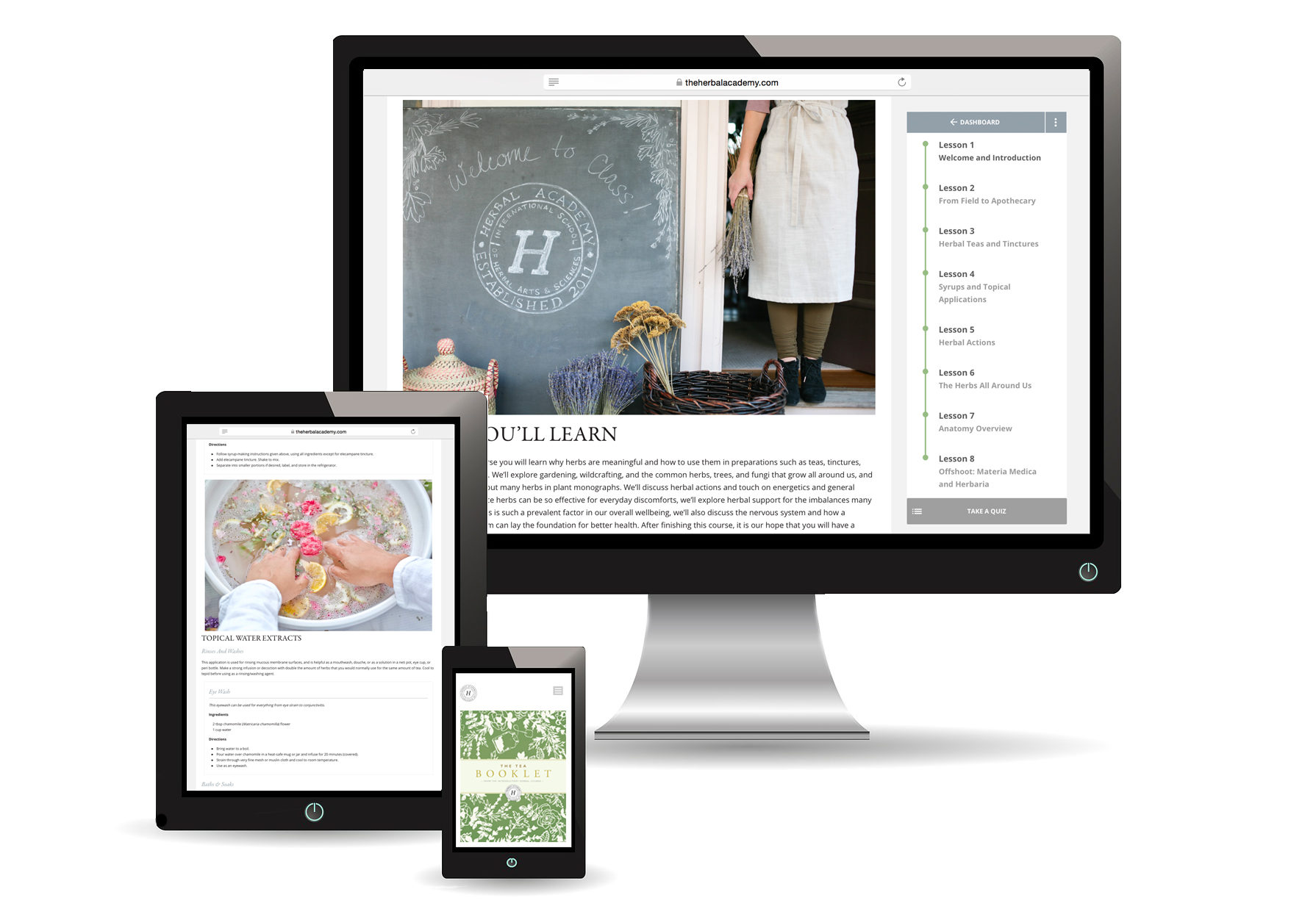 If you're not quite ready to become a full-fledged Family Herbalist but you would still like to get a glimpse into the world of herbs, that's perfectly okay. Our Introductory Herbal Course may be just the thing you're looking for to kindle an enthusiasm for a lifelong path of learning.
Our Introductory Herbal Course will help you to understand the ways in which the herbal approach can support radiant wellness, and you will feel more comfortable AND excited about making and using your own teas, tinctures, and body care products at home.
By the end of this course, you'll be mixing up new recipes in the kitchen, using spices and herbs you never knew had wellness-promoting properties, and walking away inspired to pursue your herbal studies at the intermediate level and beyond!
Learn more about our Introductory Herbal Course here.
"I've recently started a course at the Herbal Academy and the content is behind amazing and thoughtful. Anyone in doubt of choosing Herbal Academy as your school don't hesitate on your path. They give even more than they promise." – Rita
"I am LOVING the Intro class! The content is easy to understand and I can't wait to start the Intermediate class!" – Russell G.
"Wonderful lessons, well paced, and very detailed. I think this is a beautiful, professionally done, and very well laid out course that everyone should do!" – A.P.