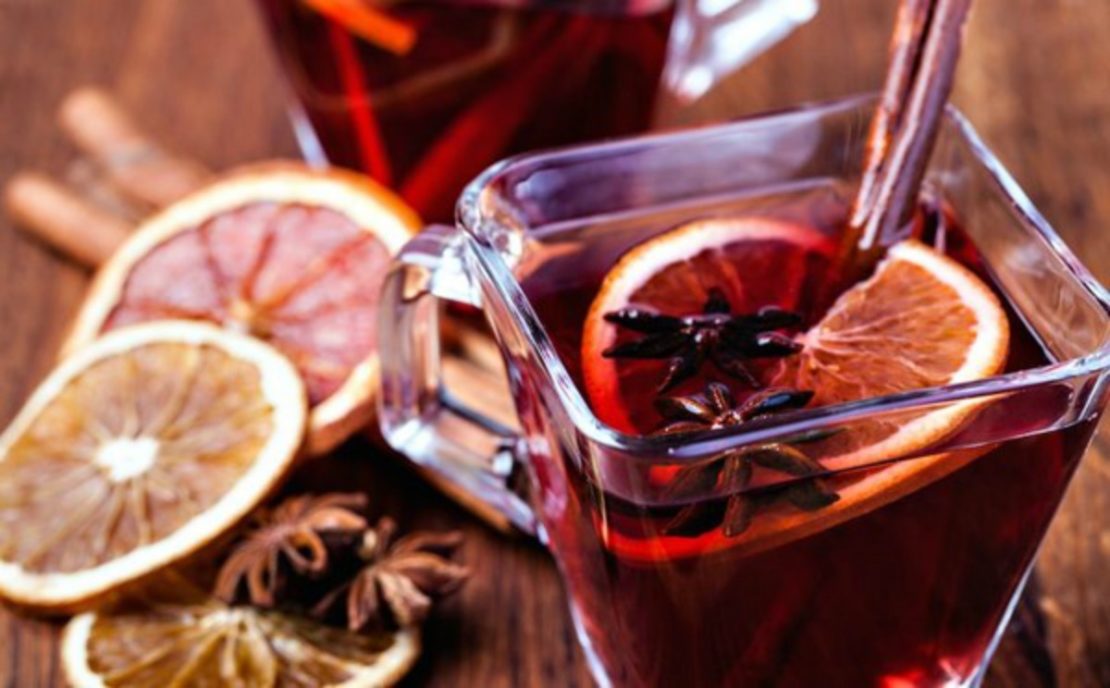 How To Make Mulled Wine For Holiday Celebrations
Whether it's a holiday gathering, a crisp autumn evening, or a bone-chilling winter night, mulled wine is both a wonderful winter warmer and a great holiday cocktail. Instead of going with a plain bottle of wine or the typical home stocked bar drinks, why not be trendy and serve up some great tasting wine with a twist. Adding spice to your wine not only allows for experimentation but will also add liveliness and depth to your concoction.
The Resurgence of Herbal Drinks
Craft brands are booming. Because of technological advances, we not only have information at our fingertips but also ideas and innovation. We can now connect in inexpensive, non-traditional ways in order to distribute our crafty concoctions like never before.
Craft beer and distilleries are popping up in many areas across the United States. At the same time, people are increasingly interested in the quality of ingredients, as well as herbal remedies and natural health.
The remedies of the past often consisted of herbs steeped in alcohol. So, it is not unusual that the market for craft cocktails using herbs and local ingredients is emerging. Not only is there a surge in bars wooing their customers with creative drinks, but also many new "apothecary" drink books are now being published.
What is Mulled Wine and Its History?
According to www.dictionary.com, the definition of mulled is, "to heat, sweeten, and flavor with spices for drinking, as ale or wine." Mulled wine originated in the 2nd century. Europeans combined hot wine with warming spices to maintain health and ward off sickness (Smith, 2013).
In Greece, in order to prevent waste, people heated leftover wine and added spices. This spiced wine was called "hippocras" after Hippocrates because of the health benefits of the mulling spices (Ideal Wine Company, 2016).
Over the years, many cultures have created their own versions of mulled wine. Nordic countries call it glogg, Bosnia and Croatia serve kuhano vino, and wassail is a mulled drink in England, to name a few.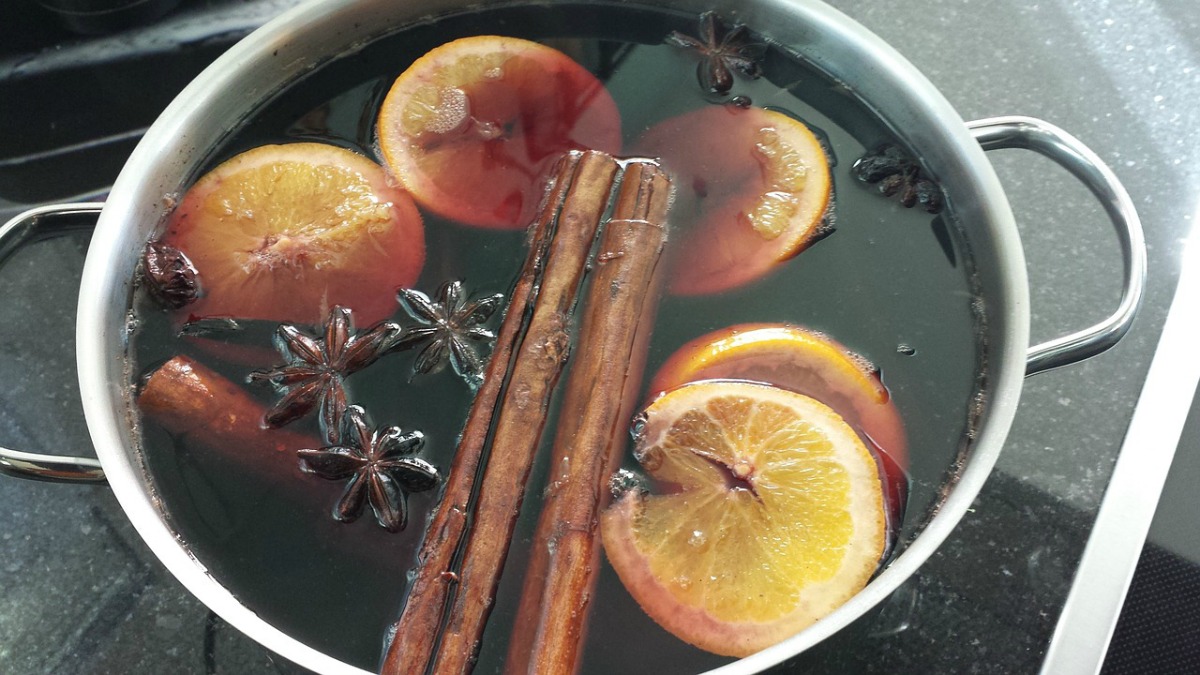 The Wine Tastes Great, But What About The Herbs?
Mulling spices consist of warming herbs, dried fruit, and citrus zest. The combination of herbs vary, but typically feature cinnamon, nutmeg, cardamom, cloves, allspice, ginger, star anise, or fennel. The fruit may include apple, orange, lemon, or raisins.
The chart below gives some of the health benefits of herbs used for mulling wine. These herbs can also be used in ciders if you are looking for a non-alcoholic version (Beckius, 2016).
Like everything herbal, there is always room for creativity and personal expression.
HERB
BENEFITS
Cinnamon

Antioxidant, antimicrobial,

antiparasitic, stimulates the digestive system, antiviral, and antibiotic

Nutmeg

Antioxidant, detoxifying (liver & kidney), antibacterial, digestive aid, and pain relief

Cardamom

Soothes the stomach and intestines

Cloves

Anti-inflammatory, analgesic, cold and flu prevention, expectorant, and supports digestion

Allspice

Carminative, digestive stimulant, digestive tonic, antioxidant, and antiseptic

Ginger

Anti-inflammatory, antioxidant, anti-nauseant, digestive aid, and immune boosting

Star Anise

Antioxidant, antifungal, antibacterial, supports digestion, and anti-nauseant

Fennel

Enhances digestive function, carminative  

Citrus fruit

Supports a healthy immune system, antioxidant
The recipe for mulled wine (below) is a favorite drink around the holidays when people are indoors, windows are closed, and rich, decadent food is served.
The combination of the herbs in the recipe enhances digestion, and are anti-microbial, antioxidant and anti-inflammatory. Oranges are high in vitamin C which supports the immune system.
Using elderberry syrup as a sweetener adds to the immune system support, helping keep winter illness at bay. Honey is antibacterial and is a good choice as well.
Red wine is used and rum or brandy can be added, but are optional. Alcohol is very effective in increasing the bioavailability of many herbs and is used quite often in herbal preparations. I use my favorite red wine, but, as was done in Greece, adding spices can be an effective way to jazz up a cheap bottle of wine or repurpose the end of a bottle you tried that was not your taste.
Try this basic mulled wine recipe. It is simple to make and will make your home smell festive and spicy.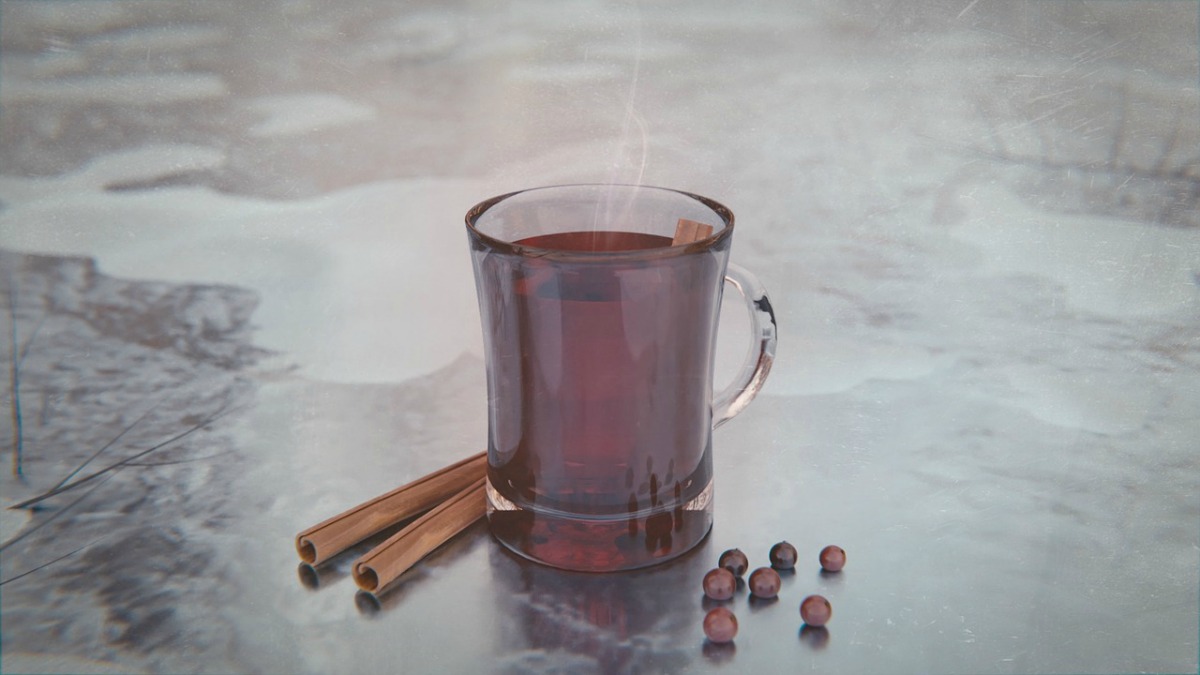 Basic Mulled Wine
Based on a recipe from Gimme Some Oven blog
Ingredients
1 bottle of red wine (750 ml)
¼ cup honey or sugar or elderberry syrup
½ teaspoon allspice
¼ teaspoon nutmeg
¼ teaspoon ginger
8 whole cloves
2 cinnamon sticks
2 star anise
¼ cup brandy (optional)
Directions
Combine all ingredients in a saucepan, and bring to a simmer (do not boil) over medium-high heat.  

Reduce heat to medium-low, and let simmer for at least 15 minutes or up to 3 hours.

Strain

Serve warm with garnish if desired
Garnish ideas: Add citrus or apple slices, whole cinnamon sticks, and star anise. You can use fancy glasses and pomegranate seeds for a New Year's Eve party cocktail or serve warm in your favorite mug.
If you use whole herbs rather than powdered, you can also place them in cheesecloth or a small muslin bag (both can be purchased at a kitchen store). Simply pull out the herbs when ready to serve.
A Recipe Card Just For You!
Download and print this beautifully designed Mulled Wine recipe card to keep for years to come or to give along with mulled wine ingredients as a holiday gift to friends and family.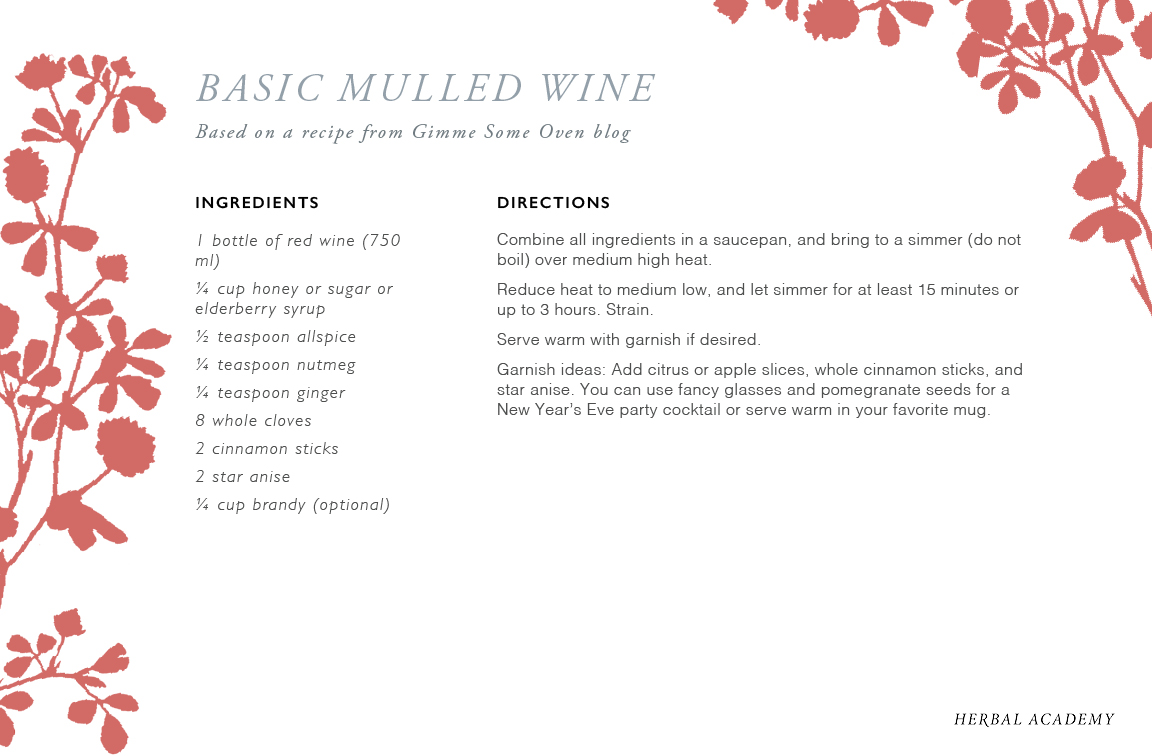 Mulled Wine For Holiday Celebrations
So whether you dress it up or keep it simple, mulled wine is a great drink for a New Year's Eve party with friends and family or for a night of Netflix by the fire with wool socks and flannel pajamas.
Herbs to Enhance Your Holiday Cooking Download
Enjoy this handy chart of 20 toothsome treasures as a reference while enjoying meal planning and cooking time in the kitchen!
Many of these culinary herbs have beneficial carminative properties that help to stimulate digestion and antimicrobial properties as well! Most of these herbs would also happily make tasty cups of tea and yummy infused vinegars to use in your holiday cooking. Experiment and have fun!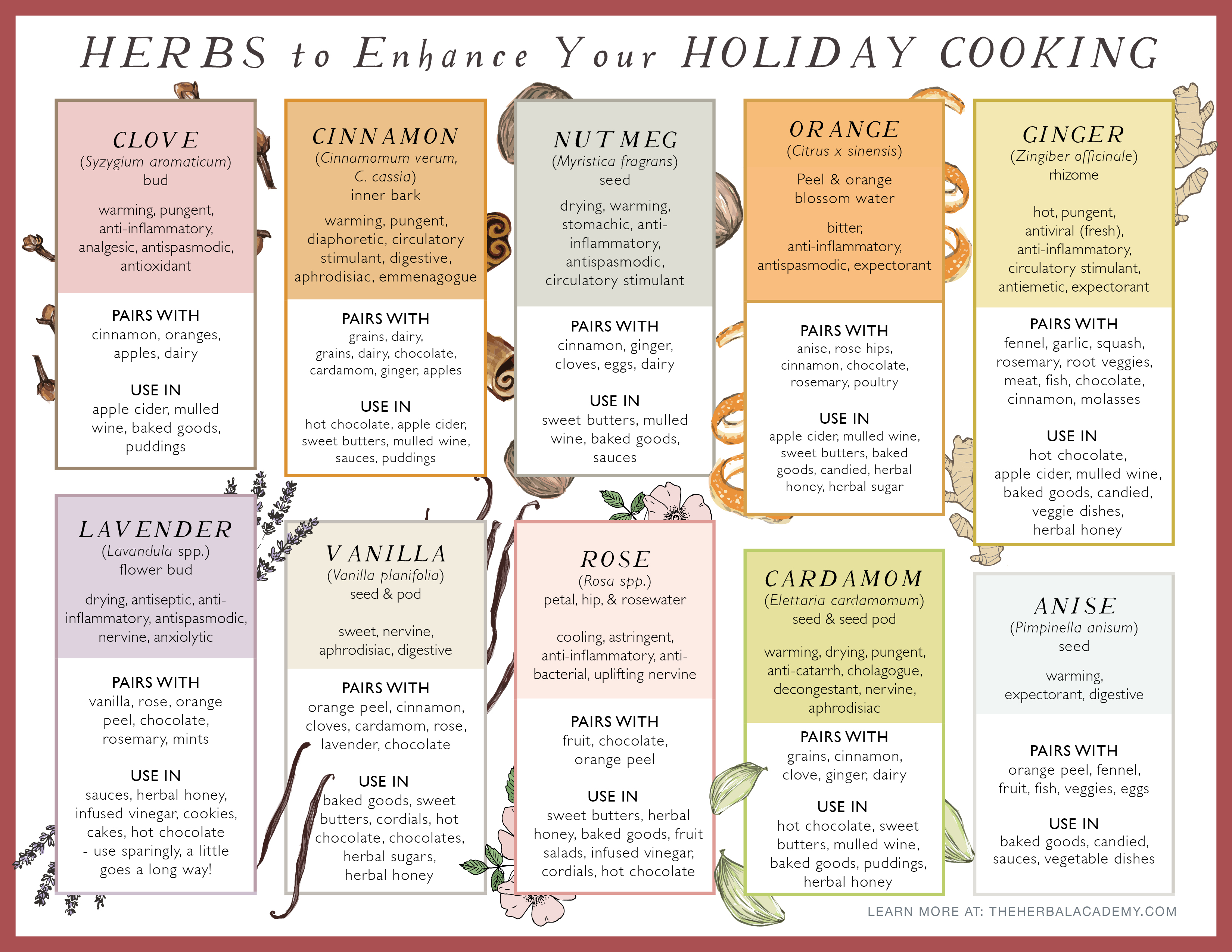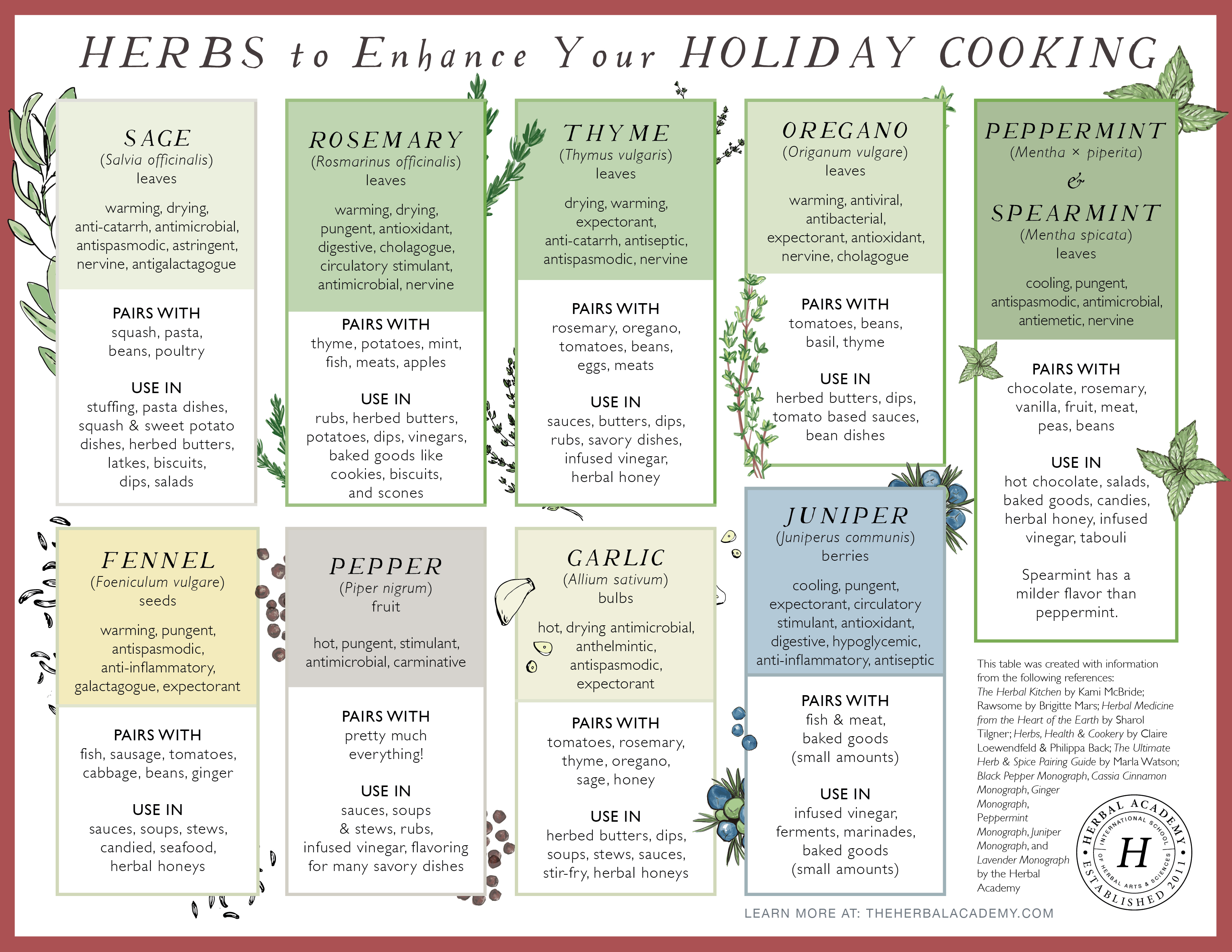 Click Here to Download the Herbs to Enhance Holiday Cooking Chart!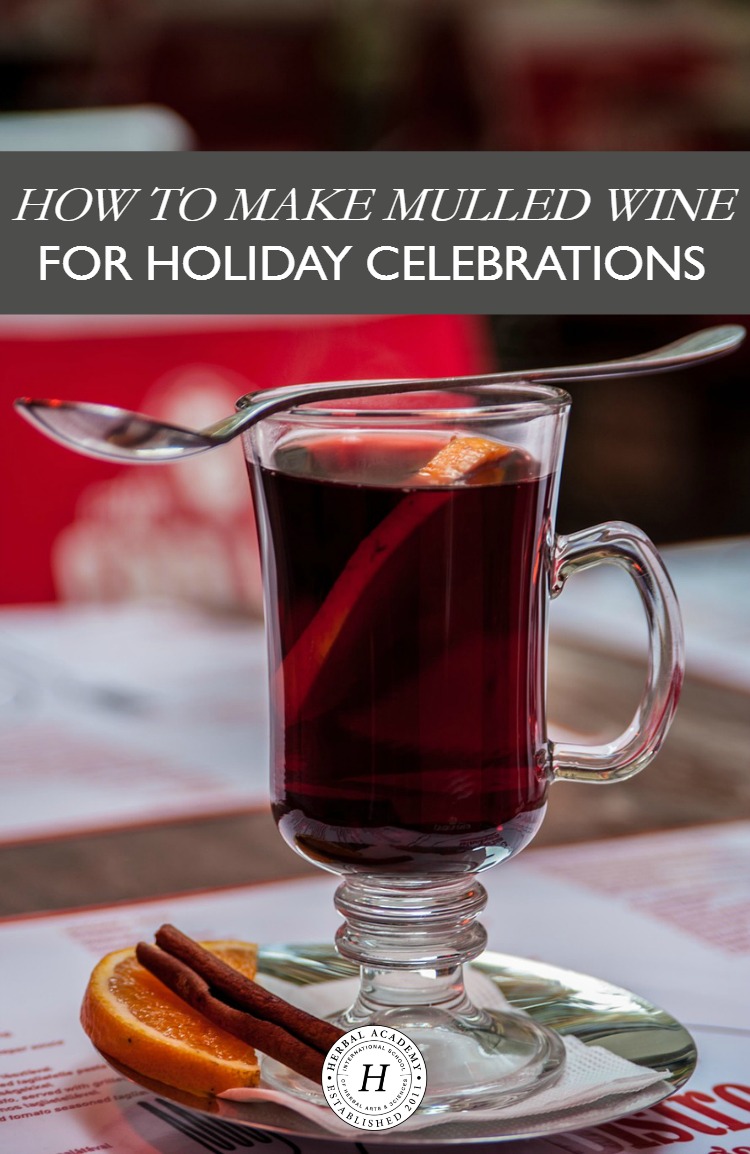 REFERENCES
Smith, A. (2015). The history of mulled wine. Retrieved from https://www.vivino.com/wine-news/the-history-of-mulled-wine
GimmeSomeOven.com. (2013). Mulled wine recipe. Retrieved from http://www.gimmesomeoven.com/mulled-wine-recipe/ 
Ideal Wine Company. (2016). Exploring the history of mulled wine. Retrieved from http://www.ideal-wine-company.co.uk/exploring-the-history-of-mulled-wine/
Beckius, K.K. (2016). How to make hot mulled cider. Retrieved from http://gonewengland.about.com/od/morerecipes/ht/htmulledcider.htm