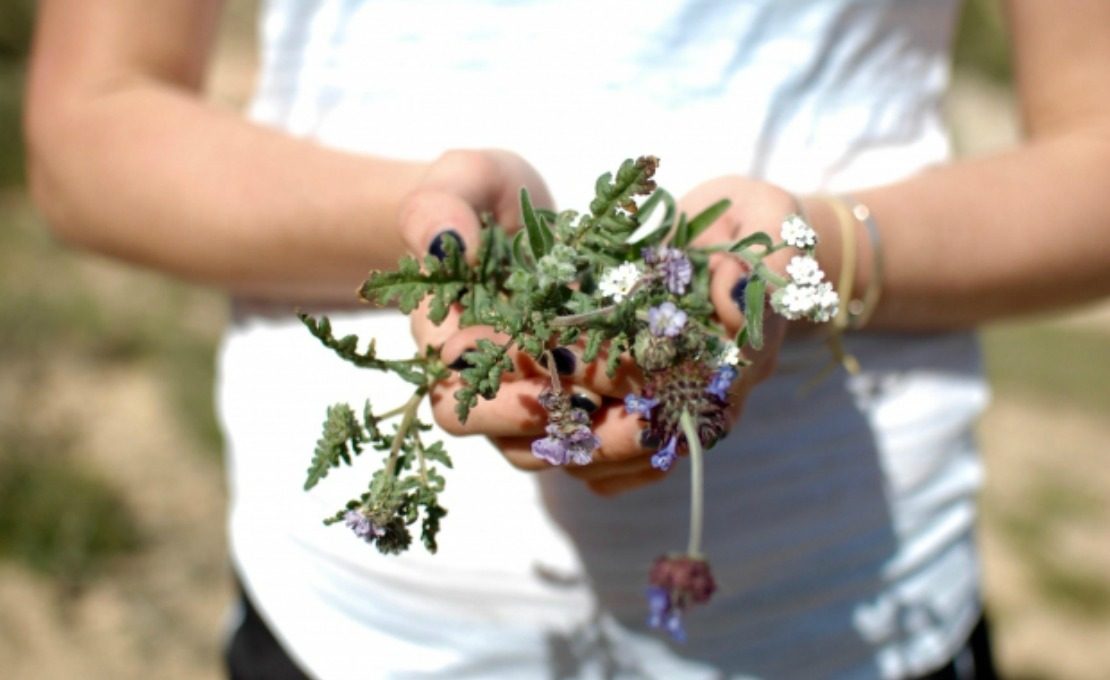 Stocking the Family Herb Cabinet (Family Herbal Summer Series: Part 4)
Welcome back to the Family Herbal Summer Series at the Herbal Academy! I am so happy you and your family are here to join us for our fourth week of camp. This week during our Family Herbal Summer Series we are going to get crafty and enjoy making some wonderful herbal preparations to stock the family herb cabinet such as salves, syrups, herbal infusions, and more! We will also talk about approaching herbs in a simple way that is learning about one herb at a time.
While we craft together, be sure to share your family's herbal creations with us on Instagram by using hashtag #HAFamilyHerbalSummerSeries. We love seeing all the wonderful things you are making!
If you have missed any of our adventures so far, join us the Family Herbal Summer Series to follow along!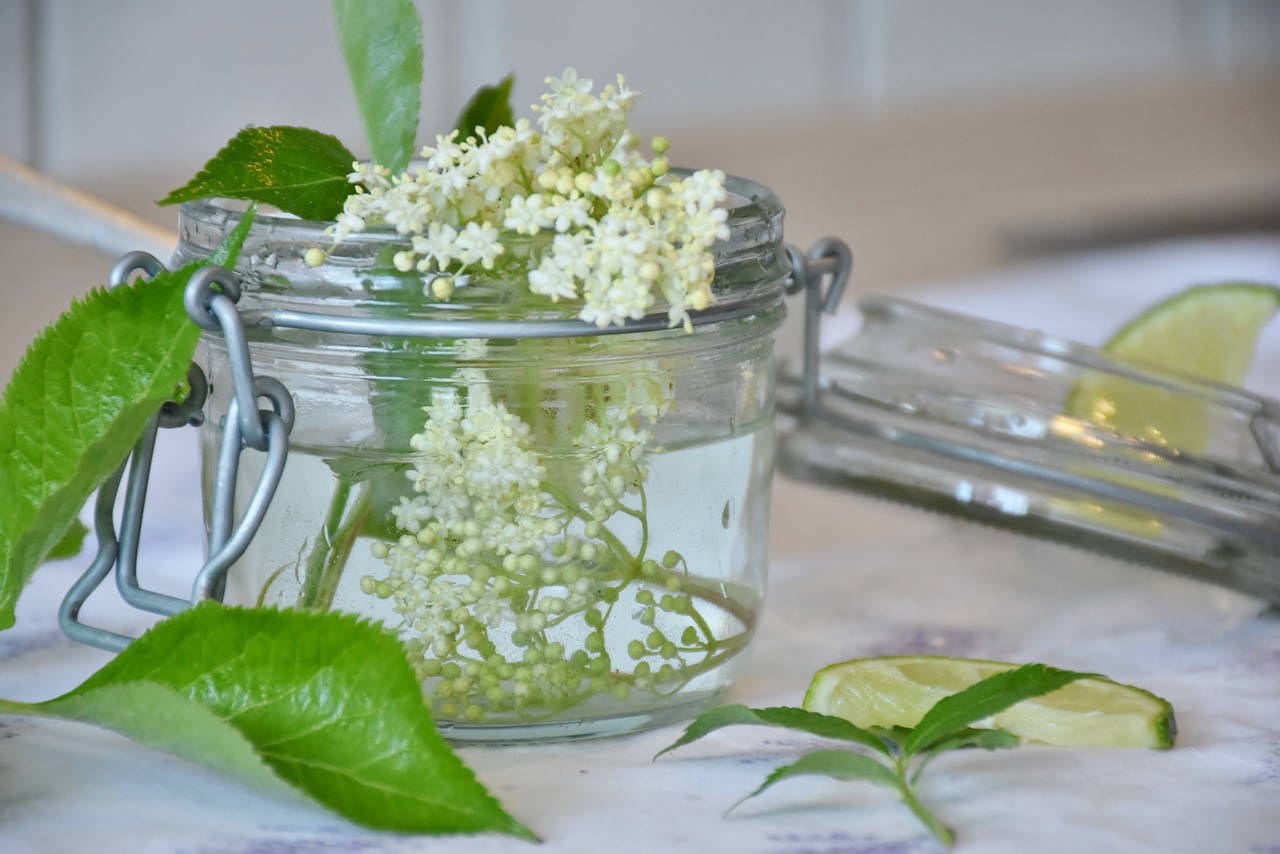 Stocking the Family Herb Cabinet
For herbalists, there is nothing that is more fun than taking the herbs we adore and making something lovely with them. From tasty cups of tea to soothing salves to lip-smacking good syrups, what is not to love? Introduction to Herbs for Kids: Herbal Pharmacy will give you all the information you need to start making and using delicious herbal infusions, helpful compresses and poultices, and lovely herbal infused oils. You will also find basic instructions for creating your own safe and effective herbal pharmacy, along with a fun herbal crossword puzzle to print and fill out! 
This is just the beginning, though. There are so many fantastic ways to prepare and enjoy herbs. As you get accustomed to using herbs in these easy simple ways you may find yourself wanting to reach out and try some new things. Two additional herbal preparations beloved by herbalists are syrups and salves. Syrups are delightful internal preparations that the whole family will love while salves are used externally to ease the woes of daily life and nourish healthy skin.
Tips for Making Herbal Creations With Kids
Before we get started whipping up herbal creations, here are some tips to make the process fun for both you and your child. The key here is to invite your child to be involved as much as possible throughout the process while keeping them safe. Beyond all the benefits of creating something together, child involvement in the creative process also gets kids excited to try the new herbal creation you have made, perfect for skeptical or finicky kiddos!
Pick the herbal remedies and delights you want to create together. Ask your child what sounds good to them while providing options of recipes and creations that also are a good fit for you.
Invite your child to help choose the ingredients you are going to use. For example if you are making a syrup or a tea, let them choose from the herbs you provide.
Get hands-on with your kiddo. When processing fresh flowers and leaves, kids can help out by pulling leaves off stems and petals off flowers. They can then use kid-safe scissors to cut the leaves and flowers into pieces. Dried herbs can be ground and smashed with a mortar and pestle. This is a really fun way for kids to interact with the plant material while helping out!
Help your child to measure and mix during the creation process. This is a great way for even the smallest of children to help out.
When working with essential oils, if possible offer a few kid-safe different oils for your child to choose from. Encourage your child to smell each oil and pick out their favorite. Then when adding the essential oil to your properly-diluted herbal creation, you as the adult can carefully add the oil while your child helps out by counting the drops.
Teach your kiddo to label their herbal creations. Give your child a label and some colored pencils or markers and ask your child to make it special by making a pretty picture on the label.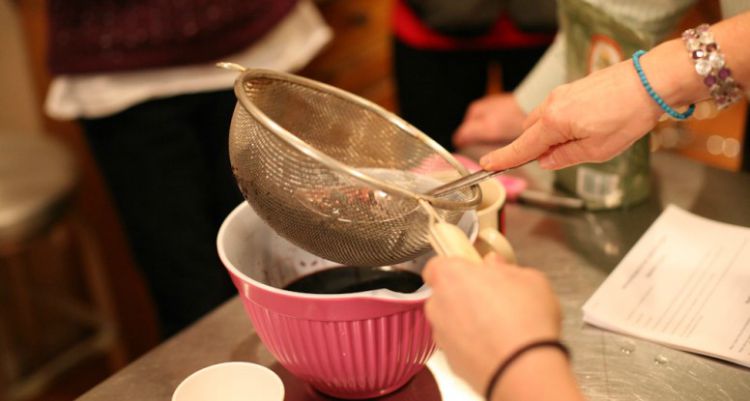 How to Make Simple Herbal Syrups
Herbal syrups are the perfect addition to any family herb cabinet. Easy to make and absolutely delicious, syrups are a very kid-friendly way of administering herbs to children. You can use herbal syrups as for therapeutic applications or in tasty treats such as a syrup to make an Italian soda or a topping for ice cream, biscuits, and pancakes.
Making an herbal syrup is simple! Start by choosing an herb or a combination of herbs that appeal to your family. Herbs such as rose hips and petals, lemon balm, peppermint, spearmint, Lycium berries, elderberry, ginger, violet flowers and leaves, rosemary, and dandelions can be used to make tasty kid-friendly syrups. Add a little sweet spice with cinnamon, cloves, or cardamom and you have something lovely on your hands.  
Make Your Own Herbal Syrup
You can make your syrup as simple or as fancy as you would like! Experiment in small batches to find combinations your whole family will enjoy. There are a few different methods for making herbal syrups. The basic idea is to start with a strong herbal tea or decoction, gently simmer it down, and then add honey to sweeten and preserve the syrup.
Ingredients
4 tablespoons total of the herbs you are choosing to use
2 cups of water
½ to 1 cup of
honey
Directions
Place your chosen herbs in a saucepan and cover with cold water.
Place a lid on top and simmer for 20 to 30 minutes on a medium-low setting. You want the tea to be lightly simmering yet not boiling.
If you are using berries or rose hips in your syrup it is fun at this point for kids to smash the herbs using a potato masher. Be sure to avoid burns and keep a close eye on your kiddo while using the stove.
Remove from the heat and if you want your syrup to be extra strong let it set for longer – up to an hour before straining the herbs out.
Once you have strained the herbs, add your honey using ½ cup to 1 cup of honey depending on how sweet you want your syrup to be.
Label and date your syrup. Store in the refrigerator for up to 2 months.
Watch as Half Pint Hacks explain another great way to make syrups and turn them into a delicious soda pop from with their Homemade Rosemary Soda, Right From the Garden video.
Want some more syrupy inspiration? Check out these tasty ideas!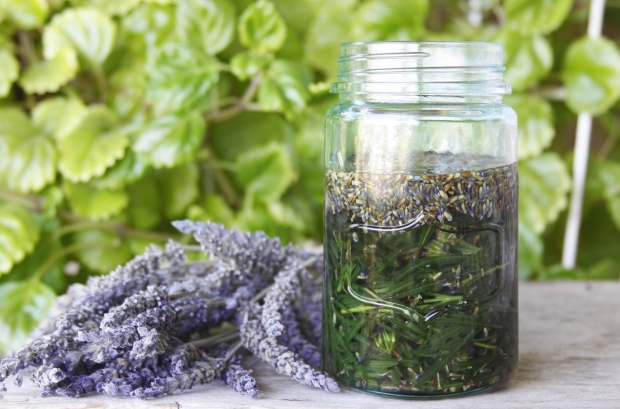 Make a Salve or Lip Balm
In Introduction to Herbs for Kids: Herbal Pharmacy we learned about how to make delightful infused oils. These same infused oils are used by herbalists as a base for making numerous useful products such as herbal salves, lip balms, lotions, and body creams. Incorporating plant infused oils into these preparations makes it easy to harness the goodness and benefits of infused oils.
A very basic yet effective measurement for making salves and lip balms is to combine 1 cup of herb infused oil with 1 ounce of beeswax. You simply melt the beeswax into the oil with a low, gentle heat. There are lots of great tips and tricks for making this process and the clean up easy!
Below is my favorite way to create a salve, however, if you would like more information on salve making, visit How to Make a Healing Salve where you will find a helpful how-to guide for making a healing salve and some great recipes too!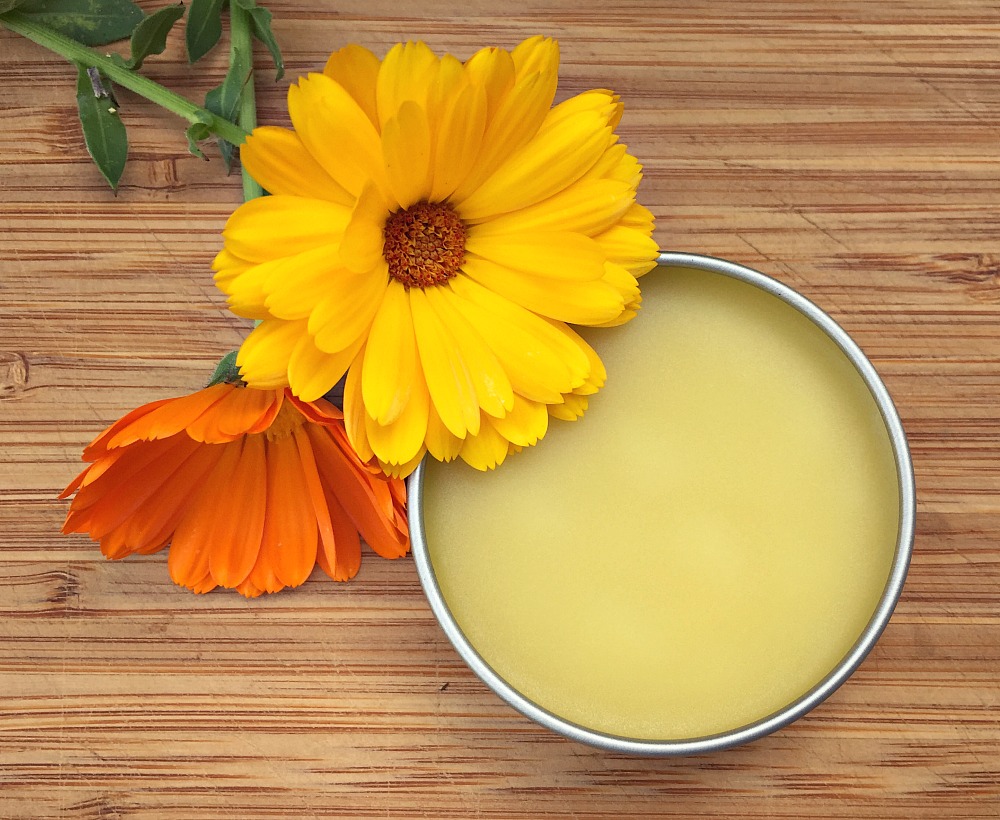 Craft an Herbal Salve or Lip Balm
Ingredients
1 cup + a little extra of herbal infused oil
1 ounce + a little extra of beeswax, either chopped or pastilles
Essential oils, optional
A jar just for salve making – beeswax is hard to clean off of surfaces and so it can be helpful to have a jar set aside just for this purpose or one that has been saved from the recycling bin and can be tossed when finished.
Containers for your final product such as small jars, lip balm tubes, or tins.
Directions
When making salves with young kids be sure to supervise them closely to protect against accidental burns.
Place one cup of the infused oil and one ounce of the beeswax in your jar and place a lid on top. To prevent spoilage of your beautiful salve, make sure the jar is very clean and very dry. I like to heat my jars on the lowest setting in the oven with the door ajar for about 10 minutes to evaporate any residual water from cleaning.
Put the jar either in a pot on the stove with a few inches of water surrounding the jar or in the oven on the lowest setting with the door ajar.
Heat on low until the beeswax melts and stir to incorporate. Have your kiddo keep an eye on the beeswax and monitor the melting process.
Once the beeswax is melted you can do the spoon test to see if your salve/lip balm is at a consistency that you like: place a small amount of the melted oil and beeswax mixture on a spoon and then put that into the freezer for about 10 minutes. When it has set you can rub your finger in the mixture to see if you like the consistency. If it is too hard, add a little bit of oil to the jar and if it is too soft add a tinge of beeswax.
When you have determined that you like the consistency of your creation, remove it from the heat and carefully stir in any essential oils that you choose to use. Be sure to use safe dilutions for children and oils that are child-friendly. For guidance, please visit Safely Using Essential Oils for Children.
If you are excited to experiment with different blends you can cut this basic recipe in ½ or by ¼!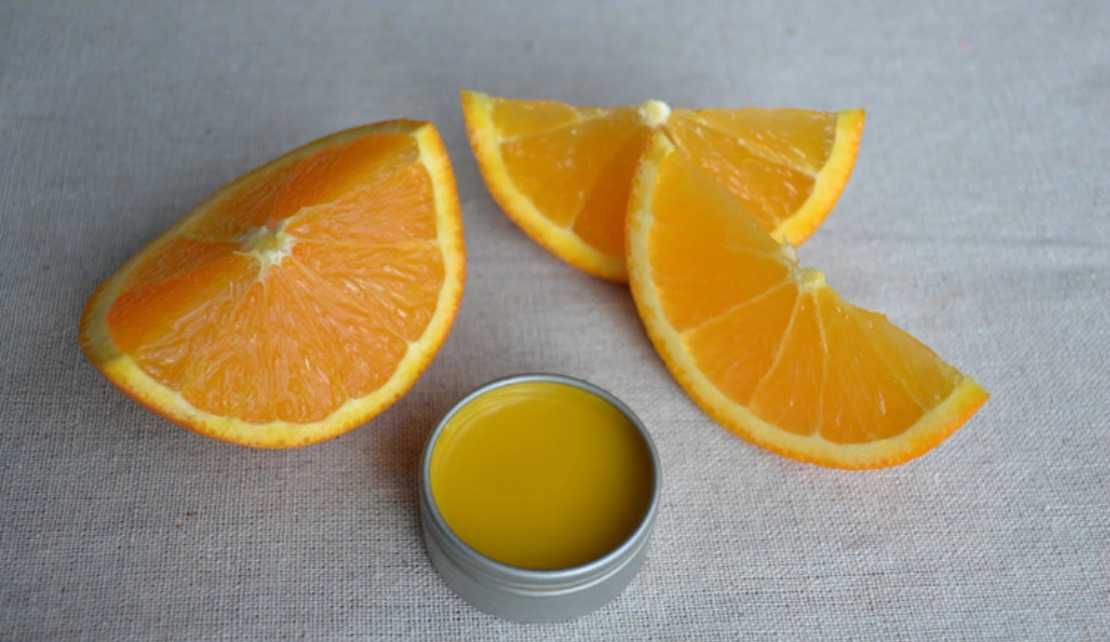 Recipes abound for creating luscious lip balms and healing salves. The wonderful thing is that it is all up to you! Your imagination is the only limit. For salves, include herbs that address the purpose of your salve.
It is fun to enhance your lip balm blends and make them special. A little trick I learned from The Nerdy Farm Wife is to use a tablespoon or two of castor oil as part of the total amount of oil in the recipe. This will help to make your lip balm long lasting when applied. Include special flavorings such as a bit of melted chocolate or vanilla bean infused into the oil for a delicious smell. Essential oils such as spearmint, sweet orange, and tangerine add a lovely scent to lip balms as well. A small amount of mica can be used to add some fun color to your lip balm!
Here are some other great salve and lip balm recipes that your family might enjoy: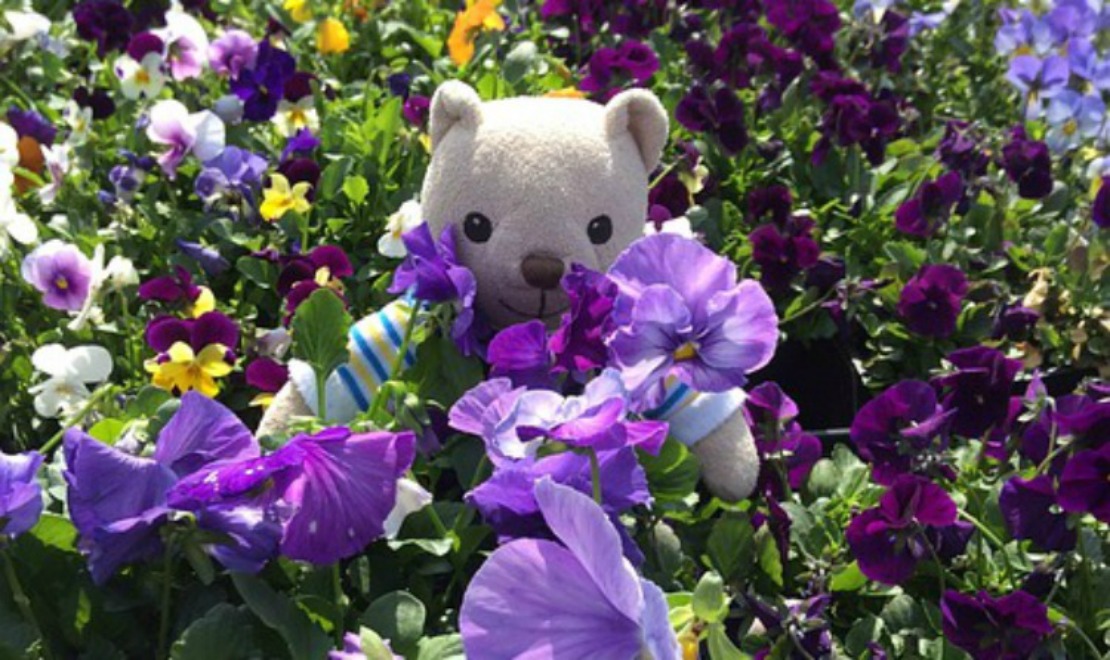 Have an Herb Day!
As we strive to integrate and enjoy all this herbal goodness, it can get a bit overwhelming! A wonderful way to hunker down and focus on herbs is to practice the fine art of simpling. Simpling is the practice of working with one herb at a time. It may sound a little boring, yet simpling has some great advantages. 
Why Should I Keep It Simple?
Using one herb at a time can give you great insight into the herb. When you use one herb at a time, you will have the opportunity to notice its subtle and not so subtle actions. Also, if you happen to have an adverse reaction to the herb, you will know right away. Whereas when herbs are taken in a formula, it is more difficult to pinpoint which herb is causing the reaction.
Simples, or remedies made with just one herb, also make a great addition to the family herb cabinet. You can use simples alone or enjoy combining them into formulas at need. Learn more about the advantages of simpling with Understanding the Simplicity of Herbs. 
Invite a Plant Friend to Come and Play for a Day
Embrace the art of simpling during your adventures with the family herbal summer series and take a day to really play with one herb. Use the guidelines and instructions in the herbal pharmacy to help you prepare the herb in numerous different ways. Try making it as a syrup and a salve as well! Our Introduction to Herbs for Kids: Keep It Simple offers a fun adventure into simpling and will give you lots of fun, engaging ideas for creating an herb day of your very own. There is also a "Simpling Activity Sheet" to fill out for each herb you befriend.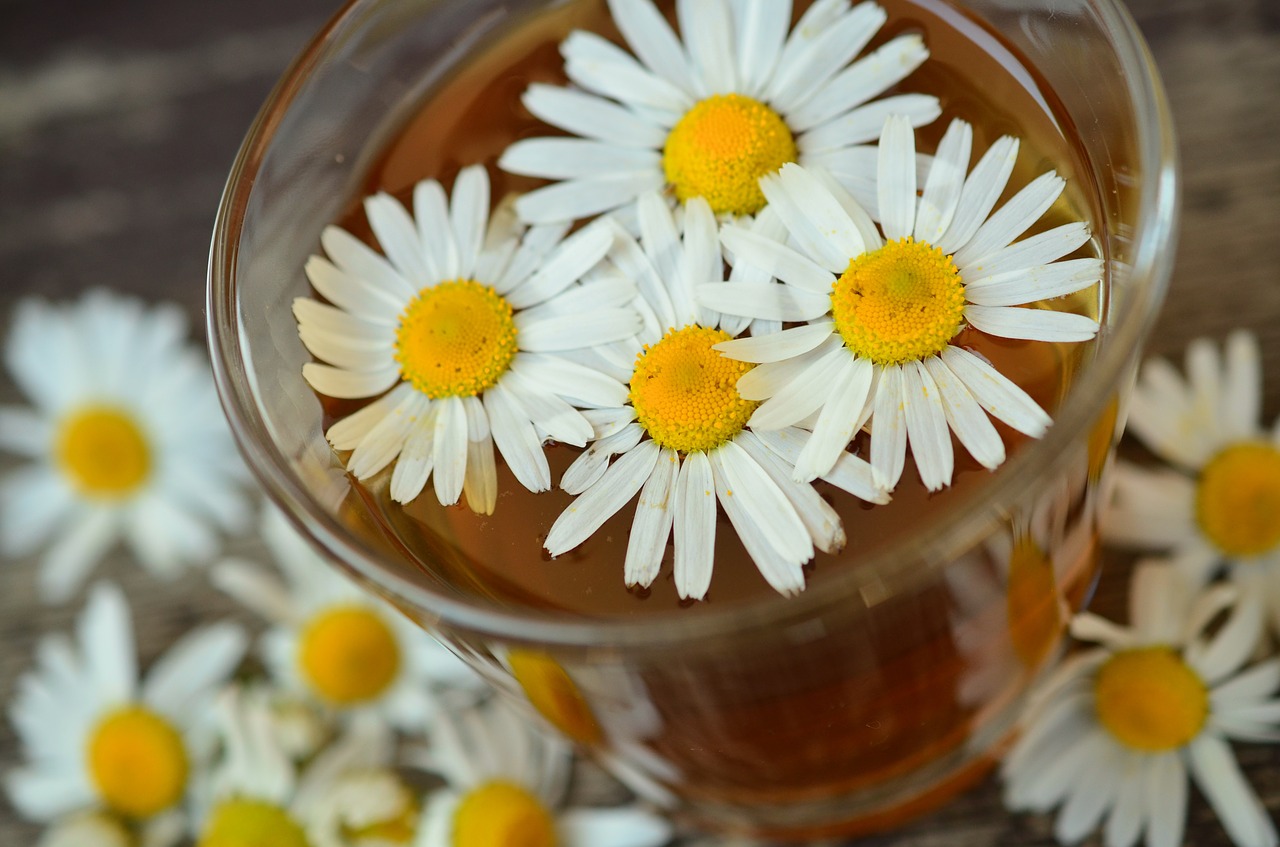 How to Have an Herb Day
Planning ahead for your herb day will help to make it a success! Choose the herb you want to connect with and learn about with your kids and decide on what activities you want to do. Gather all of your supplies together beforehand and get ready for a great day!
Activities to choose from:
Tea tasting – take note of how the herb tastes when made into a tea and how it makes you feel.

If possible visit the herb where it is growing. Say hello! Gently rub the plant and smell it. Notice how the plant feels, is it soft and fuzzy or smooth or rough? Does it grow low to the ground or stretch up high towards the sun? What else do you notice?

Sit and meditate with the plant.

Draw the plant either in its live growing form or dried form.

Plant the seeds of the herb

Make and try a compress or a bath

Pick a fun recipe to make with the herb – this could either be a tasty food recipe in the kitchen or something such as a syrup, infused oil, or salve.

Take time to add the information you have gathered to your herbarium/wildcrafting notebook.

Make something artistic with the herb.
A special note for younger kids:
Very young children learn through hands-on play and artistic creation. Engage wee ones with an art project if you can or simply make a lovely herbal play dough with your chosen herb (see Keep It Simple for a recipe). Even just giving small kids pieces of the plant to glue onto a piece of paper can be extremely profound for them. Visit Mama Rosemary for more Herb Day ideas.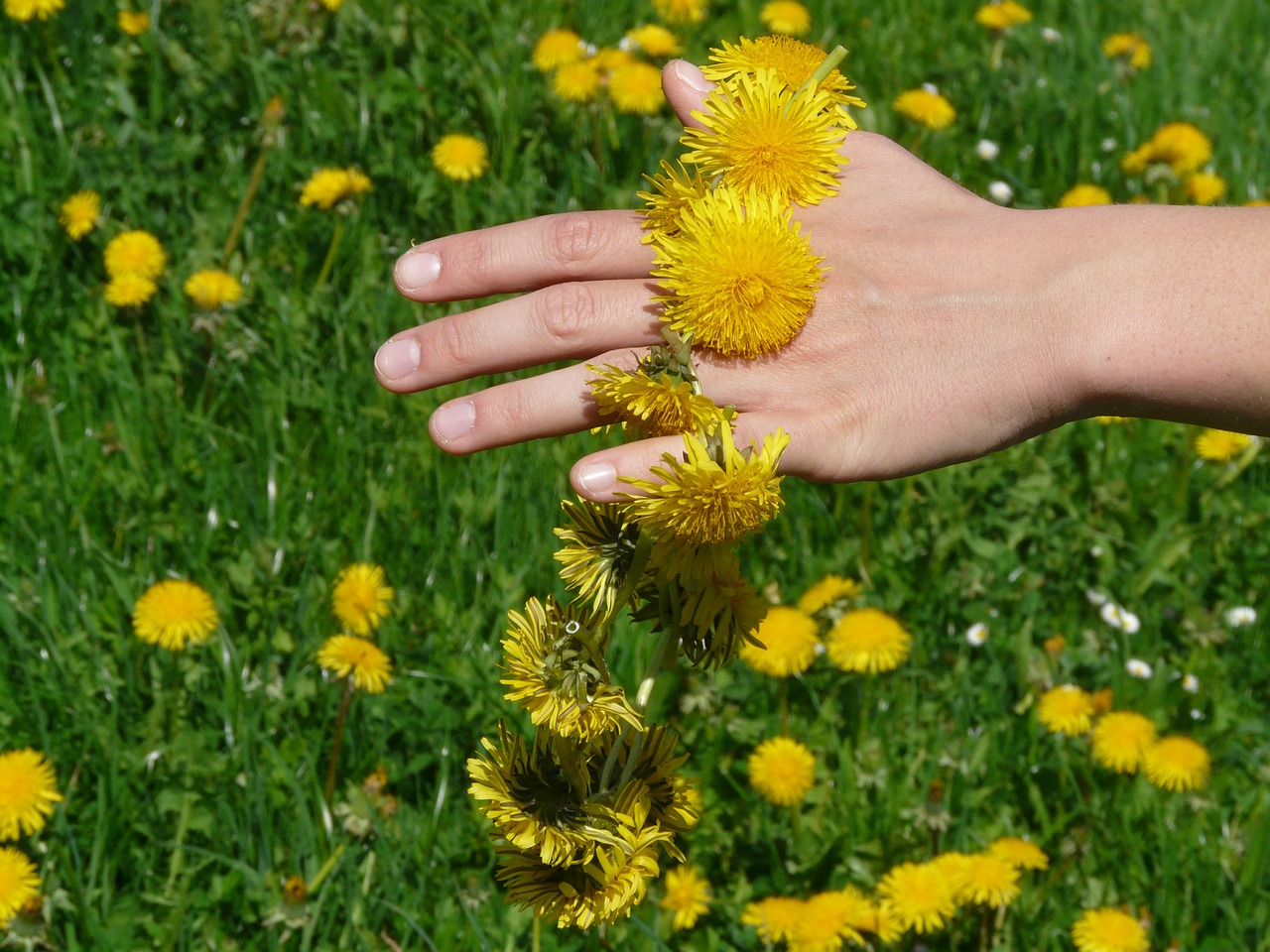 If you are not sure which herb to pick for your special day,? The following list may be of help in your decision. All of these plants are family friendly and fun to get to know!
Thank you for joining the family herbal summer series this week. I hope that you and your family found lots of inspiration to fuel your adventures. Have fun crafting and creating together with herbs!
A Note About Safety
We hope you and your children enjoyed this week's Family Herbal Summer Series! As you start creating your own herbal preparations as a family, it is important to keep safety in mind. The plants in this post are generally considered to be safe for most folks including children. Yet, not all plants are safe and beneficial for all people. Please use your discretion.
For more information on using herbs safely with children please visit Choosing Safe Herbs For Your Kids, where you will find guidance on dosages for kids, how to check for allergic reactions and more. We also talked about using essential oils in salve and lip balm making this week. While adding a wonderful component to herbal products, essential oils are very strong and concentrated. Because of this, they need to be used with care and caution especially around children, pregnant women, and the elderly.
If you plan to try using essential oils, please visit Safely Using Essential Oils for Children. Here you will find information on how to properly dilute essential oils for kids along with a list of essential oils that are safe to use!
Week 4 Recap & Action Plan
Make a syrup and try it in a tasty way – perhaps over ice cream or mixed with sparkling water to make an herbal soda?

Make a salve or lip balm together.

Pick an herb to befriend and have an Herb Day!

Share photos of your projects, herbs, herbarium, recipes, and more on Instagram using hashtag #HAFamilyHerbalSummerSeries!
What are some of your favorite herbal preparations to craft as a family? Share below in the comments section!