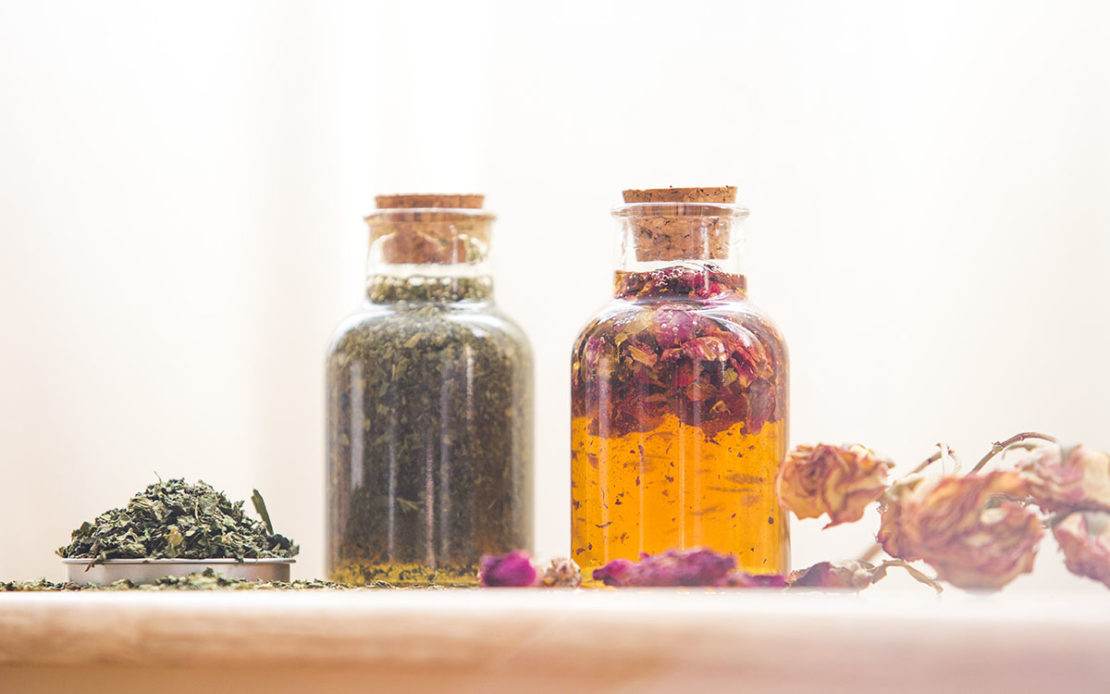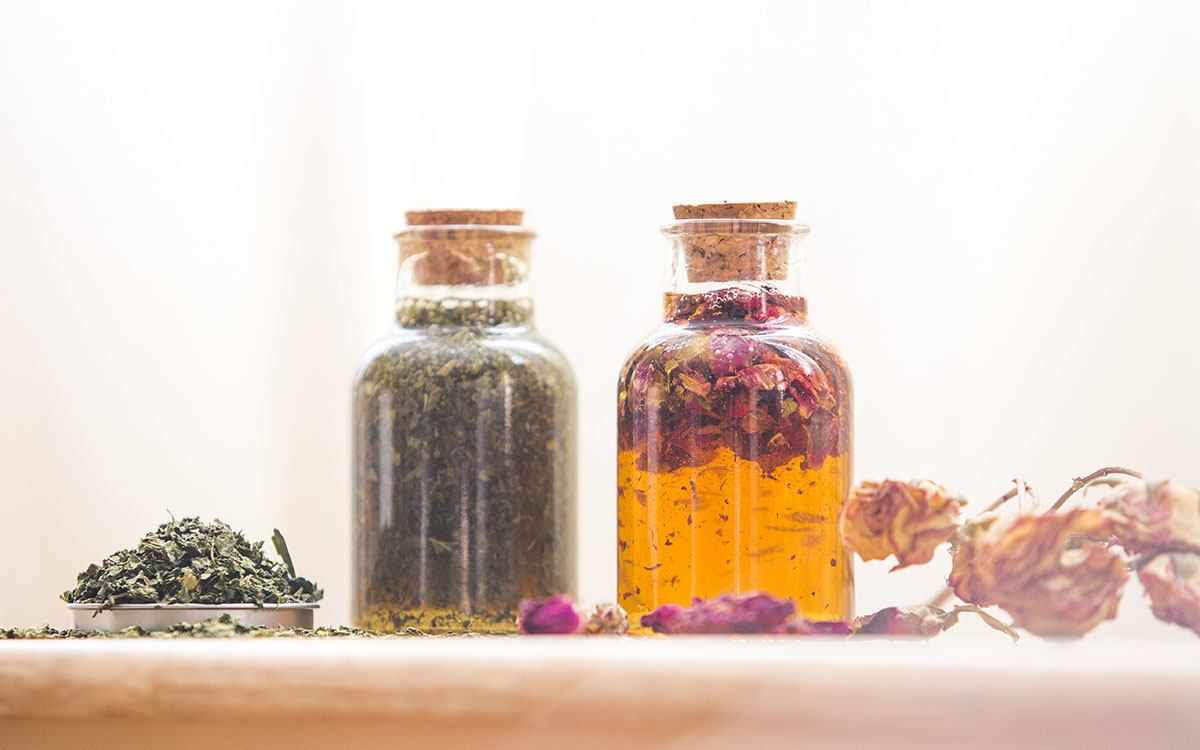 Video: How To Make An Herbal Honey
An herbal honey is one of the tastiest herbal preparations one can make. They require little time to create, and they can be used in many different ways. Plus, they're full of healthy benefits!
An herbal honey can be made using fresh or dried herbs, but keep in mind that if you use fresh herbs, you'll be introducing water into your honey so you'll want to refrigerate it to extend its shelf-life. An herbal honey made using dried herbs can be left unrefrigerated for 3-6 months.
Endless combinations of herbs can be used to make an herbal honey. You can infuse one herb or a blend of herbs into your honey. Herbal honey can be enjoyed as food or to support the body during acute illness. They can be very beneficial for coughs and sore throats as well as supportive to the body when respiratory infections are present. They can also be used to sweeten herbal teas or used as the honey portion when making rolled herb pills.
If you're interested in learning how to make your own herbal honey, we've made a short video that will walk you through the steps to creating your very own below. This recipe comes directly from our Introductory Herbal Course and is also one of the recipes included in our Herbal Starter Kits.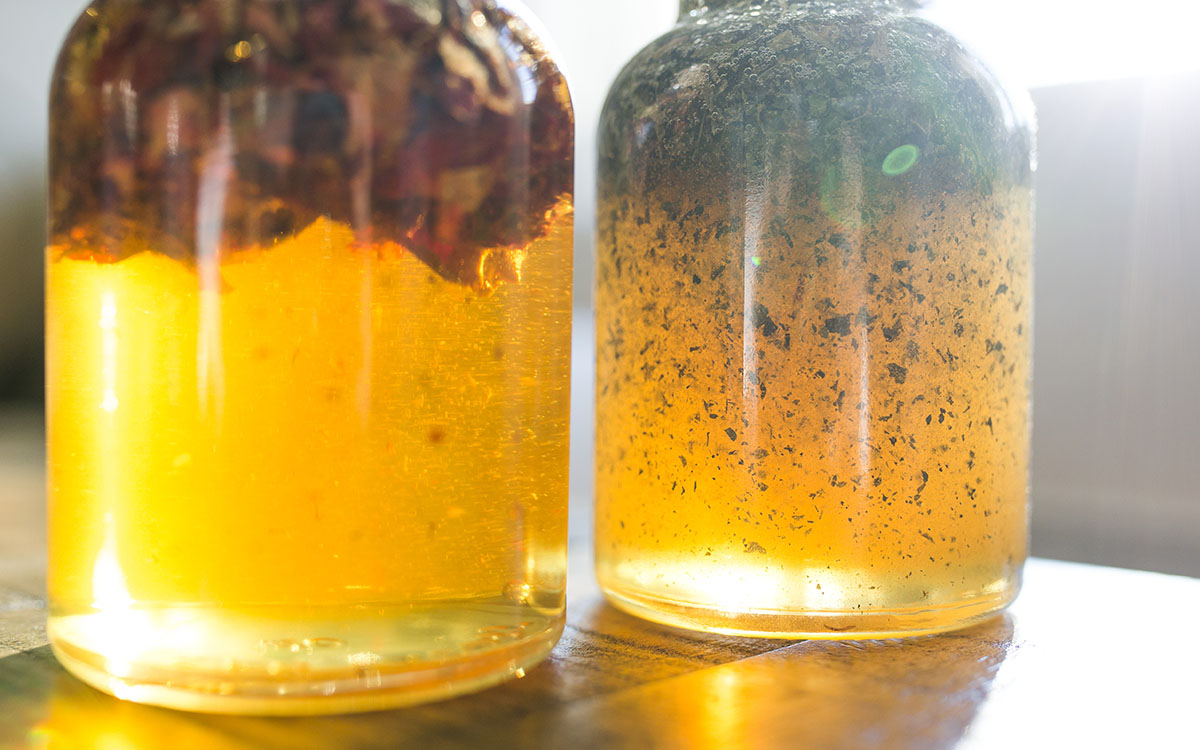 Video: How To Make An Herbal Honey
Designed for students and budding herbalists craving some hands-on experience with plants, the Herbal Starter Kit includes 22 enticing herbal recipes, 14 plant mini-monographs, and up to 18 herbs (and beeswax!) you need to prepare these recipes in your home kitchen. Get a taste of our beautiful recipe cards with this free download!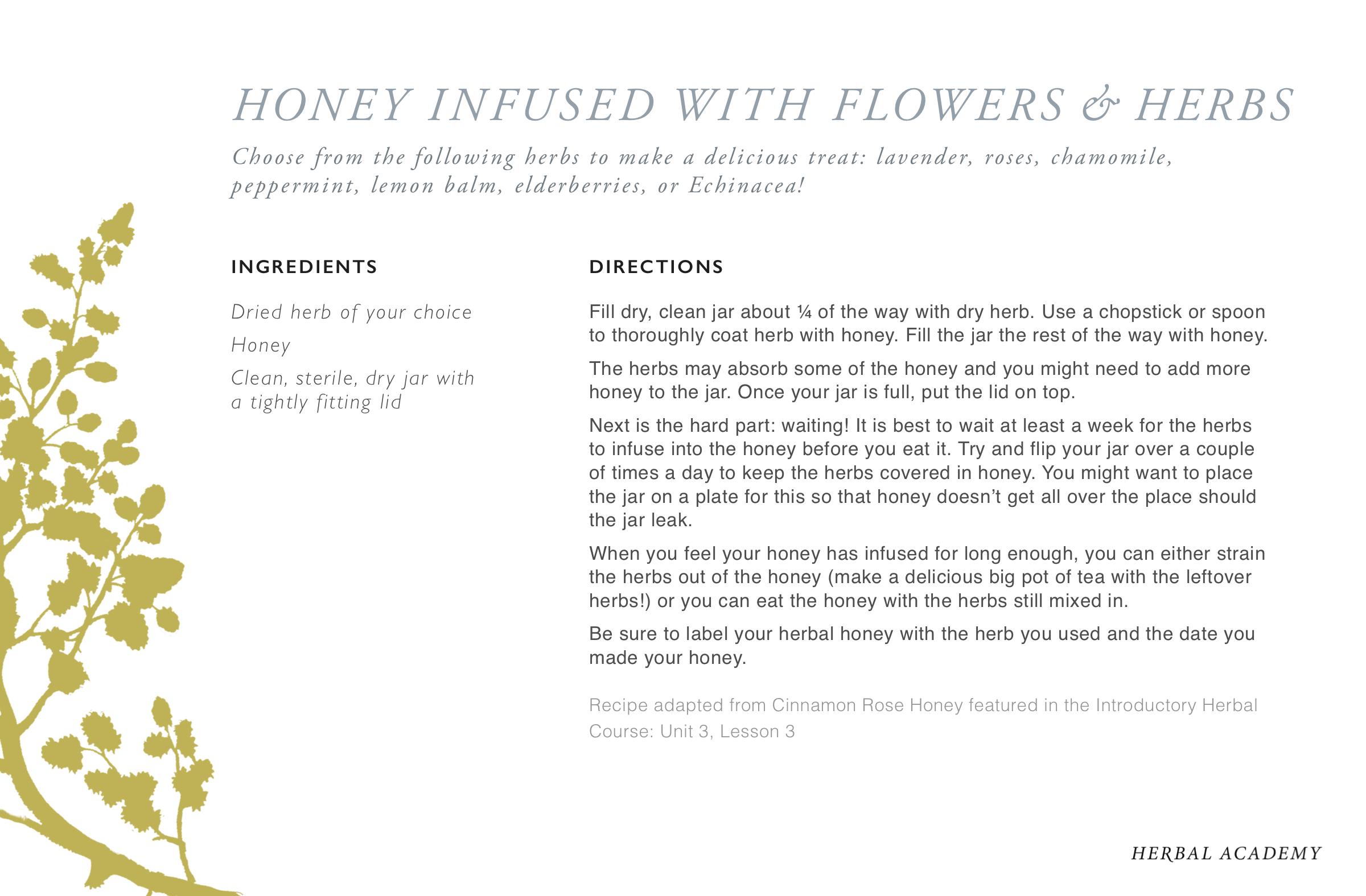 Download the Herbal Honey recipe card here.
Enter Our Instagram Giveaway!
We've teamed up with some great herbal businesses to offer some fun prizes all month long over on our Instagram page. Be sure to follow us there and keep an eye on our page to know when a new giveaway has started.