INTRODUCTORY HERBAL COURSE TESTIMONIALS
---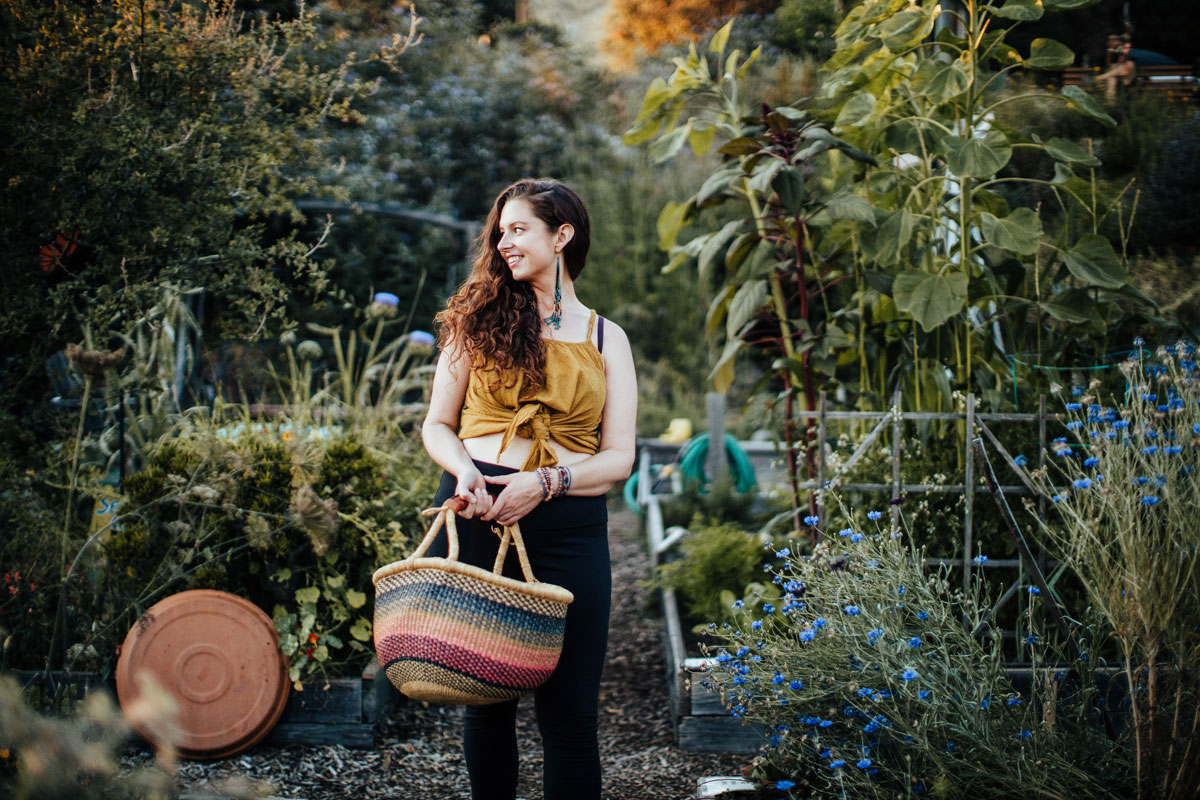 "I was brought to the Herbal Academy by your easy-to-find knowledge and depth of materials. It was a one-stop location where I could find beautifully structured courses and breadth of knowledge on the many uses of herbs all wrapped in an easy-to-use site. The variety of recipes and photos, along with the amazing online community is priceless."  
– Stephanie, Owner of @mytinylagunakitchen, Herbal Academy graduate
---
"I never finish anything and I almost cried when I saw I was done with my first course and received this certificate. I couldn't love herbalism anymore and I am so grateful to have found my new passion in life. Thank you Herbal Academy for guiding me into the future I've always wanted."
– Valeria, Introductory Herbal Course graduate
---
"I am halfway through the beginner course and cannot believe what I've learned and how my relationship with plants has grown and changed. And I'm a nature-loving eco-freak! So glad to have found the Herbal Academy! Sincerely, a life-long learner."
– Patty, Introductory Herbal Course Student
---
"I have completed my herbal studies and feel much more confident using herbs for medicine, I am going to use these new skills as an excuse to spend much more time in nature, foraging and getting to know the species that grow in my surroundings. Syrups, Tinctures, Salves, Balms, Infusions, Infused Oils, and much more… very excited!"
– Mariana Lucia Zavery, Founder of The Mindful Sprout and Introductory Course Graduate
---
"I just finished the Introduction course… was so wonderful and packed with information. I can't wait to start the next one!"
– Jenna H., Student
---
"Herbal Academy gave me the confidence I really needed to combine my own experience with the education I received to start making my own skincare products and other recipes. By expanding my knowledge, I have a better grasp of how to incorporate herbs into my recipes, which I can then share with the community."  Stephanie, Herbal Academy graduate
---
"I recently completed your Introductory Course. I'm greatly impressed by the thoroughness and depth of the course and will build on that in the months to come. As a stay at home mom in a rural community you made it possible and affordable for me to officially study herbalism. Thank you!"
– Rosemary Hamilton, Introductory Herbal Course graduate
---
"I am very glad to have found your school. The program was wonderful! The material was presented in easily digestible, bite-size chunks that made learning enjoyable."  
– Iryna, Introductory Course Graduate 
---
"I am really enjoying the course – excellent!"
– S.S., student
---
I just wanted to express my gratitude to you for creating such an informative, organized, and beautiful herbalism program. Your Introductory Course was one of my first real open doors into the world of Herbalism, and I found it to be a clear and concise glimpse into the beautiful experience that we may have with the natural world. I am currently a student of Massage Therapy, so the holistic health field is a strong passion of mine. I also work in a plant nursery, and my "happy place" just so happens to be the outdoors. This course was a great way for me to combine my whole world into one great format. I am inspired to keep learning and growing. Perhaps someday I will have enough knowledge and experience to have a strong role in the promising and vibrant world of herbalism. Thank you for being a part of my journey!
– Jean, Student
---
"I thank you for all your hard work in pulling it together – that you know, and care about, what you teach is very evident in the course materials.  Nicely done!"
– C., Student
---
"Although I'm already a somewhat experienced herbalist, this course has really exceeded my expectations"
– Colleen, Grow Forage Cook Ferment
---
"Just want to say how much I am enjoying your herbalist course online and to tell you that your heart, sensitivity and good will come through in everything you are producing. I am very impressed and feel blessed to be a party to your social and educational world." – J.S., Student
---
"Thank you for providing this course! I have found it to be very thorough and inspiring! I plan on using the great recipes and information in my daily life and hopefully enhancing the lives of my family and friends as well! Thanks again!"
– Elizabeth Bolden
---
"Lots and lots of great info…I LOVED it." – S.S., Student
---
"I am LOVING the Intro class! The content is easy to understand and I can't wait to start the Intermediate class!" – Russell G., Student
---
"I feel like I have an excellent start to understanding the world of herbs. Your language was easy to understand and flowed nicely." – K.E., Student
---
"I just wanted to share my gratitude for being a part of this online education program!" – A., Student
---
Really enjoyed the intro and herbal basics!!! Super info dense while remaining understandable, clear and not at all overwhelming.  Really amped me up for the rest of the course!! – S.H., Student
---
"Wonderful lessons, well paced, and very detailed. I think this is a beautiful, professionally done, and very well laid out course that everyone should do!" – A.P., Student
---
"I found the information interesting and informative. I could tell that each course was well planned. I am not too overwhelmed in taking this course and want to thank all of you for your time and efforts." – A., Student
---
"I feel more empowered and less hesitant about playing with plants." – J.D., Student
---
"I have recently signed up for the Introductory Herbal Course. So far it is amazing! There is so much to learn! Every little bit of information found in this course is making me want to know more!" – Kelly Ann, Student
---
"I am loving my HANE class! I can't wait to lean more :)" – Raina, Student
---
"LOVED the courses."  – R. W., Student
---
"I just want to thank you for your kindness and also for providing a platform for those individuals who are within the western system to acquire ancestral knowledge and wisdom, the notes are so nicely put together. There's so much love and wisdom found within these writings. I feel blessed to be given this opportunity to learn from you guys. It has helped me in my journey to mindfulness and I will keep these notes accessible to return to when need to. I know I will return soon to continue learning and growing.
Mother Earth is surely happy that people like you exist and are helping the world to be a better place. Many blessings." – Sara, student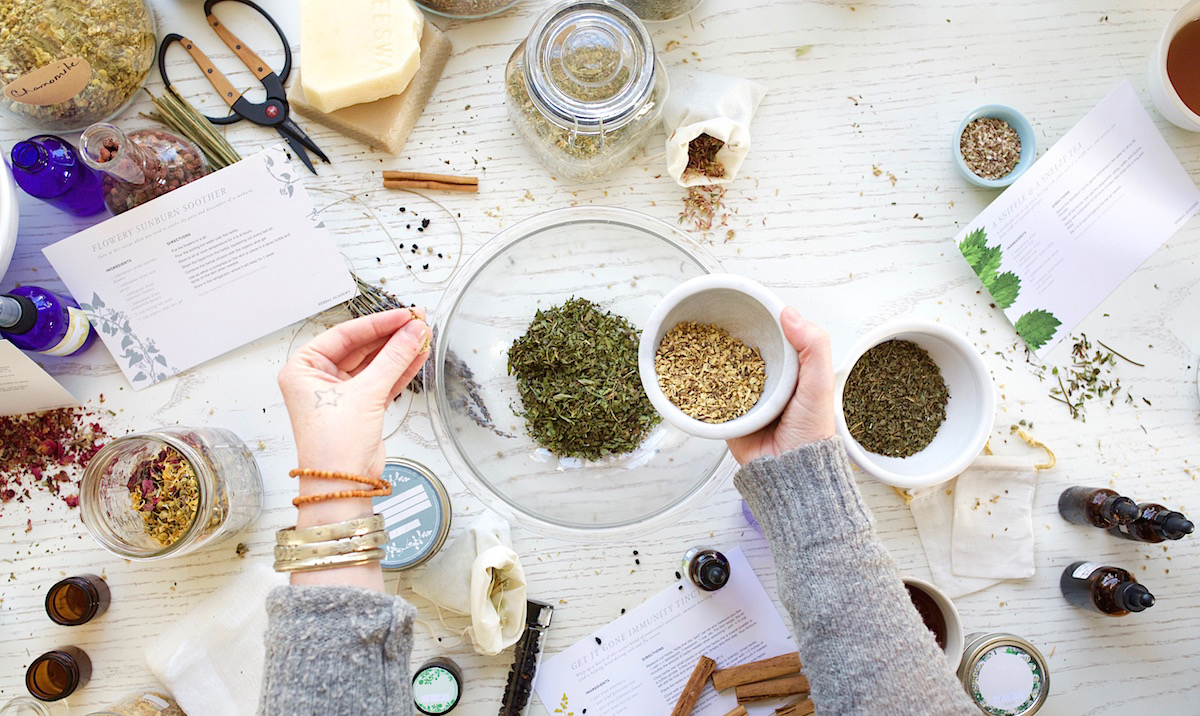 INTERMEDIATE HERBAL COURSE TESTIMONIALS
---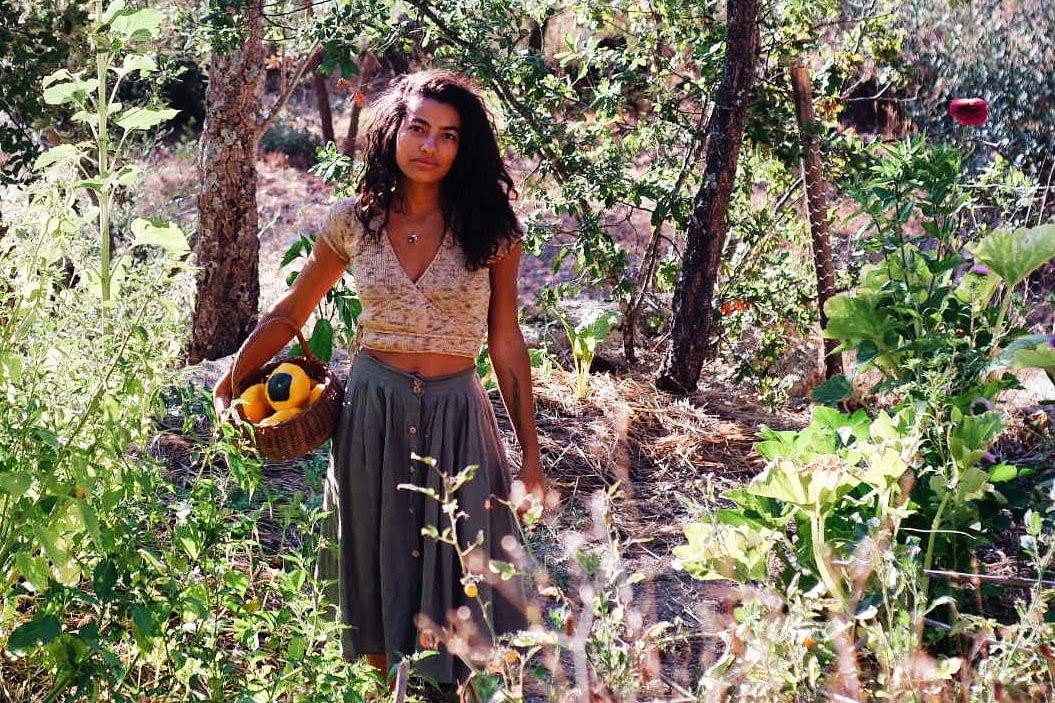 "Enrolling in the Intermediate Herbal Course took away my fear of alcoholic tinctures and gave me more confidence in preparing formulas with different herbs working together."
– Cat, Owner of @theolivetreesandthemoon, Herbal Academy graduate.
---
"
When I enrolled in the courses, I was looking for basic and intermediate herbal learning that was comprehensive but not overwhelming, and the Herbal Academy courses I've taken have been just that! I love the format and how everything is presented—with a mix of reading, videos, and quizzes. I also love the community aspect and getting to interact with other students in the Facebook group!"
– Colleen, Author of Healing Herbal Infusions, Herbal Academy Graduate
---
"For me personally it's very important to keep learning, it empowers me to keep evolving and growing. The Herbal Academy is where I go to learn about the enchanting world of plant medicine." – Iris, student and owner of thenabalolifestyle.com
---
"The education I have received from HANE has completely transformed my practice. When you enroll in HANE you are immersed in a first class herbal education." – Melissa Jones, From Scratch Magazine
---
"For about 7 years my husband and I were looking for the right herbal school for us. We ended up traveling and researching on our own until we found the Herbal Academy of New England. I am literally blown away by how in depth their intermediate course is, as well as the very professional design savvy layout. I will enroll in every online course this school provides and hope to eventually visit it in person one day!" – EK Bradley, Holistic Families
---
"You're going to love the depth of Intermediate!"
– Cheryl M., Intermediate Herbal Course Student
---
"Even though I take various classes at local schools I chose to study core herbalism with Herbal Academy because I wanted the flexibility of a distance learning course, and the quality of their online materials is better than most. I think I will continue to the Advanced program after I finish some of my other in-progress studies."
– Roxana F, Intermediate Herbal Course Graduate
---
"I am currently taking the intermediate course and I absolutely love it. I often worry about courses being too simple since I have been studying for 13 years but this course did not disappoint. Even in the first Unit I have learned so much and I am happy with the engagement dlevels from the instructors and the students! Feedback is so important in the learning process! I am waiting till next month when I can afford the herbarium membership! Looking forward to it!!"
– Tara M., Intermediate Herbal Course Student
---
"I recently completed my studies and couldn't rave enough about the program!!! If you are THINKING about taking it, you must!! You learn so much about the body and the herbs and their therapeutic uses at your own pace! I'm sorry that I'm finished but thrilled to be on the next leg of my journey!"
– Paizley Ann, student
---
"I want to thank the HANE staff for such a wonderful program! I completed the program but that is by no means the end to my herbal studies!
I have have had profound personal changes through lifestyle changes I made surrounding the sourcing and choices made around my food and lifestyle for my overall well being on my personal journey. Herbs became a part of that as I dabbled online and took some community classes. My interests started to peak when I began to incorporate teas into my personal approach and I began to realize how important the incorporation of various herbs could be and how easy it would be to apply these herbs as a supplement to my wellness journey.
It was while buying teas from a local vendor and discussing how I wanted to study herbs that I was told of HANE. I perused the website and followed you on social media and quickly became convinced, an online, self study program was perfect for me!
This program gave me the tools I need to not only continue my personal journey, but to answer questions I am sometimes asked as I try to coach others with wellness questions who sometimes use my journey as a means of discovery to finding what nutritional and lifestyle changes may behoove them as they begin their journey. I want folks to see that much of what we need, does not need to come from a fancy market, a bottle, or a pill; it can come from our own kitchens and backyards. This program and it's 10 units, gave me a solid foundation on which to build what I believe are the fundamentals of getting back to the basics. I have the confidence in my knowledge having seen through the application of quizzes and recipes and unit materials that I am able to apply this knowledge with an understanding of the therapeutics of herbs as being part of a well rounded lifestyle and wellness plan along with how they can be used individually as well as situationally person by person. Thank you!" – Lisa, Intermediate Student
---
"It's one of the most enjoyable distance learning courses I've ever signed up for. From it I've gained new inspiration in my personal pursuit of holistic health, as well as greater confidence to share what I'm learning about herbal remedies with my readers."
– Chris, Joybilee Farm
---
"You have no idea the paths this counsel has led me on, literally and figuratively. I have discovered Solomon's Seal in my backyard, Indian pipe near a waterfall, and wood sorrel in the garden. I thought I would be taking a course to learn about herbs and I have had the world around me open up with gifts I never knew existed. Thank you." – Cynthia, Student
---
"I'm really enjoying it! I just wish I could quit work and maybe send the family away for a few months so I could concentrate on just herbs!" – Alicia, Student
---
"I am studying herbalism to further my career. I am almost finished with a doctorate in naturopathic medicine and there is very little information about herbs in the program. Out of 20 years of study, hands down, Herbal Academy of New England has taught me more about herbs in the first unit than all of the years of doing it on my own. This is the only course I have ever taken that I actually look forward to every day! I love it!" – Sandi, Student
---
The Herbal Academy of New England (HANE) is an online herbal school that offers an introductory herbal program and an intermediate herbal program. Their programs are thorough, detailed, and laid out in a way that is organized and easy to understand. I stressed about herbal schools for a long time when I first started learning, but as soon as I came across HANE, I knew it was perfect for me! This school is great if you're brand new to herbs or if you've been learning and using herbs for quite a while now. The folks behind HANE are passing along herbal education from top-notch herbalists and medical experts, and these programs contain a great mix of historical, folk, and scientific information. – Meagan, Growing Up Herbal
---
"Studying herbs has released me to a lifestyle of dancing with plants. While previously I thought of herbs as something I could grow in my garden or forage on my mountain homestead that would substitutes for pharmaceutical medicine, the course reminds me that herbs are food, as well as medicine. Making teas and tinctures and having to wait for the tea to steep or the tincture to macerate reminds me that life is not a rush to the grave. Life is to be savoured and sipped slowly. This subtle change in perspective is healing to my mind because with a short 40 to 60 day growing season, it's easy to feel stressed and overwhelmed, as if I'm battling for survival with my garden. Studying herbs reminds me that it is not a battle for survival that we are invited to, but rather a dance with life."
– Chris, Joybilee Farm
---
"I am loving this course! I have been interested in herbs for a long time and I have learned a bit here and there on my own but it is nice to have some formal guidance- a reliable source to go to with questions and direction. I really like that I can work at my own pace and that it is based on line- and extremely affordable! I wouldn't be able to do it any other way right now. I am only 4 units in and I am absorbing so much information and trying out new recipes. I would recommend this course to anyone who is interested in herbs.
Thank You Herbal Academy of New England!"
– Virginia
---
I'm loving my studies so far… I think that the course is fabulous, informative and so well put together!! I've been a practicing herbalist for a few decades now, but I've wanted to be a part of a community for a very long time. I chose HANE because I love your approach to certification. I'm constantly talking to people who don't realize that there is no such thing…so when I read the article on the site that explained why you don't offer it I was completely impressed by the almost "in your face" integrity that I was reading. I thought to myself… "That's the community I want to be a part of!" 
– Beth, Beth Gehring Health Coach
---
"This is truly a class for which I have been looking for years. I want to be spending all of my time currently working on it and wish I could forgo other things." – Honey, Student
---
"I finished the intermediate course a few weeks ago. I'm grateful to the entire staff for everything. It surpassed my imagination. I love the fact that even though I finished it I could go back and review it all." – Sara, Intermediate Graduate
---
"Love all that I am learning through Herbal Academy of New England!" – Tracey, Student
---
"I am so glad I made the decision to enroll in the Herbal Academy of New England's Intermediate Herbal Course… This is far more than a "how to use this herb" course! There are specific dosing suggestions and many recipes to get you started. You will not be left hanging! I actually sent them an e-mail and told them they are not charging enough!Seriously, if I took this course and then had to recommend a retail price, I would put this course in the $800-$1000 range at least." – Lea, Owner of NourishingTreasures.com
---
I am enrolled in the Intermediate Herbalist course of study and love it so far! I have learned so much and can't wait to try many of the concoctions and recipes that accompany the units. – Lisa, Fresh Eggs Daily
---
"I am in love with the science behind it. I have searched the internet looking for a course that can take me in depth in plant parts and anatomy. I'm so happy I found you guys. The best part is even though it's an online course, I don't feel alone at all! You are there every step of the way. Thank you so much for that!" – Nicole, Student
---
"Thank you all for the great work that you are doing! I can't believe how much I have learned!"
– A.L., Student
---
"I too am loving the course. It is exactly what I was looking for. Now, when one of my friends asks me a question I at least have this class as a reference. I am also learning a lot about making the recipes. One of my favorites so far is the Elderberry Syrup. I love the taste and drink it every day. It is also very helpful to be able to ask questions and have them answered quickly." – Paula, Student
---
"Thank you for providing such comprehensive training and notes. Earlier today I was in a discussion regarding migraine headaches, and I knew exactly what would help. Not only was I able to give them herbal options to help alleviate their condition, but I was able to give them references to studies and further research. All because of your easily set out, comprehensive training materials. So, thank you." – Natalie, Aromatic Insights
---
"I'd love to have you learning along with me in this wonderful herbal course!" – Kristi, Student and owner at The Mind to Homestead
---
"I'm so glad I took the advanced herbal course and received my certification. My garden is full of all things herbal now — borage, lovage, chamomile, lemon bee balm and verbena, different mints and basils, mustard, rue, and so much more." – Bridget, Riches to Rags to Moriches
---
"I am enrolled in the Intermediate Herbal course and I absolutely LOVE it!!!!! Wonderful recipes, perfectly clear instructions. I would definitely recommend it to a friend!!!!!" – Christen B., Student
---
"I truly believe there is an herbalist in all of us – but some of use need some mentorship. So, I started attending conferences like the South East Wise Woman Herbal Conference and then I started really diving into my herbal studies and joined The Herbal Academy of New England. It was life changing. I can't recommend these programs enough if you are wanting to learn more about herbalism." – Melissa Jones, From Scratch Magazine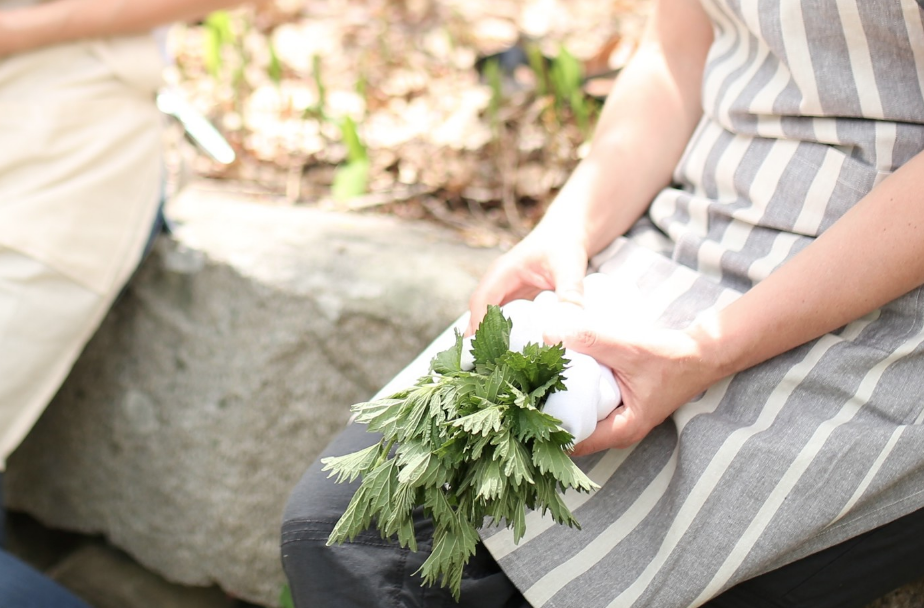 ADVANCED HERBAL COURSE TESTIMONIALS
"it's an amazing course." – Jacki M
---
"To all those who are still deciding whether to take the Advanced Course or not: don't even think about it, just do it. It's worth every penny you're going to spend, and every minute you're going to be busy studying. Absolute love."
– Yana Savchenko
---
"I just came by to say many thanks to the Herbal Academy for the videos with Chris Marano in the Unit 2 of the Advanced Course: I fell in love with the information, with the way these videos are made… I finally managed to memorize all this botany stuff I struggled with for a long time since it seemed a bit boring. Now it's not just "botany stuff" for me, it's no longer boring, and I'm way too excited about LOTS of new information I'm going to learn about plants. Thank you."
– Yana Savchenko
---
"I love it. Each program builds on the previous one. In the advanced course I am learning more about the body and it really is interesting and fascinating."
– Ellen, Advanced Herbal Course Student
---
"I have thoroughly enjoyed my studying with the Academy – I researched many paths and found yours to be the most visually stunning – and I was not disappointed!" – Moni S.A., owner of rawsuperkrauts.com
---
"Undertaking this Advanced Herbal Course this past year has been an incredible journey and I am very grateful for all the knowledge and confidence I've gained as an herbalist through this program. Thanks so much."
 – Gerry Chong, Advanced Herbal Course Graduate

ENTREPRENEUR HERBAL COURSE TESTIMONIALS
"I just wanted to share how I loved my experience with the Entrepreneur Herbal Course and will continue on with the Advanced Herbal Course in the future. Thank you for delivering such quality material." – @thewholefoodapothecary
---
"I just finished that course. Very informative."
– C. M., Entrepreneur Course Graduate
---
"I'm so grateful for your courses! I'm almost done with the Herbal Entrepreneur courses and have loved every bit!!" – @enchantedbotanicals
---
"I'm taking it right now and enjoying it tremendously!!! Love it!!"
– Wendy, Entrepreneur Course Student
---
"I finished it last year and loved it!!"
– Kimberly, Entrepreneur Course Graduate
---
"Joining The Herbal Academy has been one of the best decisions I've made for myself and my family."
– Shai, CEO of Wild Sister
---
"I began this course last year with the Introductory portion and now I am hooked. My husband and daughter tease me because I have "mad hatter kitchen days" where the smells of herbs fill the air as I busy myself making herbal tea blends and decoctions. Stuff brewing and the laptop surfing articles and recipes. I am very excited about this journey and it's nice to know there are others out there who "get this herbal stuff".
Also I would like to give a shout-out to the HANE instructors who present their knowledge and expertise in a nurturing way. It's like learning from a family or friend. Thanks again to each of you."
– Sunny, Student
 
FAMILY HERBALIST PATH TESTIMONIALS
---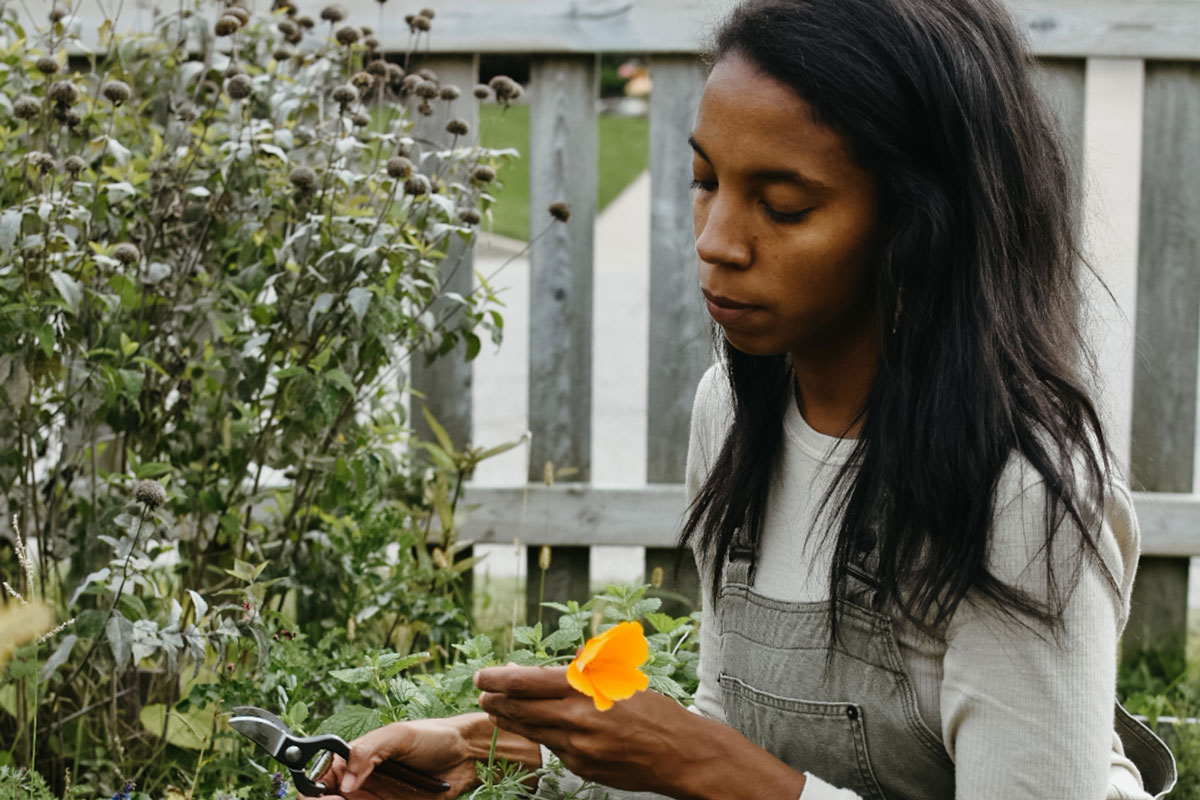 "
As a mother and homemaker, I don't always have the time to go to a class or work one-on-one with a teacher, so I appreciate the self-pace of the Herbal Academy. The online resources have provided so much accessibility and ease. I am always astounded by the amount of credible research and information that is provided in the courses, materials, and free resources. I have always felt I was receiving a solid foundation and herbal education with the Herbal Academy."
– Alyson, Owner of @alysonsimplygrows, Herbal Academy Graduate
---
"I've taken the Introductory Herbal Course, Intermediate Herbal Course, the Herbal Materia Medica Course, been a member of the herbarium membership, and will be enrolling in The Craft of Herbal Fermentation Course soon… I love the Herbal Academy. I have always had a deep fascination with plants and healing. The Herbal Academy's courses have taught me how to apply this love to keep my own family and deepen my knowledge enough to share it with others."
– Stormy from Thehappyherbalhome.com
---
"I've started your Family Course. I wanted to learn from you for a while now, and I must say the course content is so much more than I expected! You are truly amazing, thank you so much for creating and providing an amazing education for all of us who seek it."
– Rita T., Student
---
"I loved your introductory course and I am back for more!"
– Deb, Student
---
Just got my membership certification with the American Herbalists Guild! Thank you Herbal Academy. I'm looking forward to year 3 as I continue my academic studies. 
– Brenda S., Family Herbalist Path
---
"I've recently started a course at @herbalacademy and the content is behind amazing and thoughtful. Anyone in doubt of choosing Herbal Academy of New England as your school don't hesitate on your path. They give even more than they promise."
– Rita T., Family Herbalist Path 
---
"Yesterday I finished the Herbal Academy's online Introduction to Herbalism course… I felt a HUGE sense of accomplishment! Learning never ends. I am both honored and humbled to be taking significant steps toward my own WELL BEING and path as a healer. This small step has turned into something huge: the passion of a lifetime." 
– Keely F., Family Herbalist Path   
---
"I'm learning so much from my Online Herbal Courses at the Herbal Academy! Introductory Herbal Course is finished and I'm on my way to finishing the Intermediate Herbal Course!"
– Cheyenne, Family Herbalist Path
---
"I really researched online herbalist schools last year at this time, decided on Herbal Academy because it seemed well established, had a wide variety of teachers, emailed Carey Denman because she lives where I grew up and had a lovely exchange, and it seemed the students were very active. 
Now almost a year later I'm so excited to say I absolutely made the right choice! I keep being surprised by the information available, and just found the Cooking with the Seasons cookbooks. Woke up thinking of granola, and what to put in it this year, and to my surprise here's a great recipe in the winter edition.
Thanks so much Herbal Academy ladies and fellow students for the support, and inspiration, pregnant with ideas! Much Gratitude."
– Lori H., Family Herbalist Path Student
---
"I have so enjoyed your Intermediate Course (and the Beginning one, beforehand). I actually paced myself toward the end because I did not want the course to end. I will continue to heartily recommend your content as well as your responsive faculty members. Thank you for going above and beyond to create such wonderful, useful, and beautiful class materials."
– Laura Emerson, Family Herbalist Path Graduate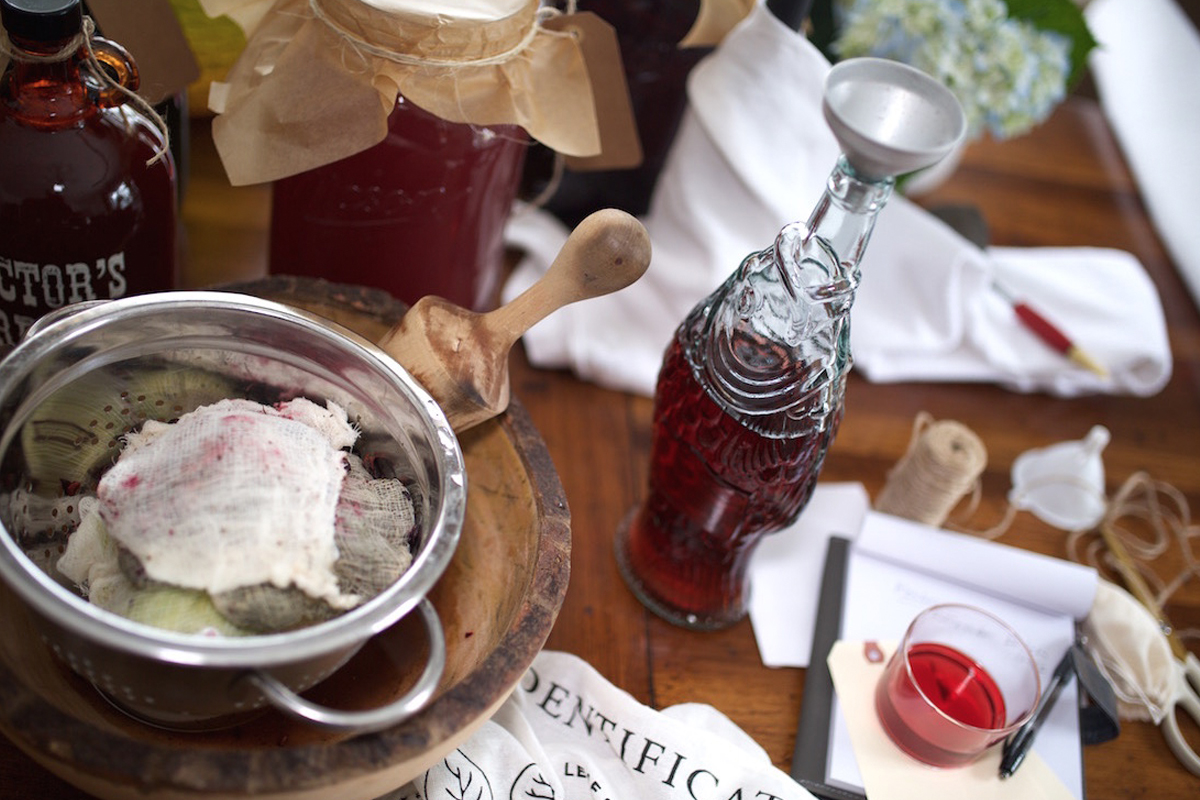 HERBAL FERMENTATION COURSE TESTIMONIALS
"The Craft of Herbal Fermentation Course is beautiful, informative, inspiring, and enabling. it took me from "that sounds intimidating" to "I can do this!" In fact, I have now successfully made several kinds of herbal ferments that I have never tried making before."
– Abi, theyrenotourgoats.com
The videos are my favorite. I learn so much better with those than with reading text. – S.W.
---
I liked all the instructors. They are experts and they taught me just more than their recipes. – Y.G.
---
I love the approach of incorporating herbs into my ferments. I also think that the teachers were very good and explained everything really well. Fermentation is a beautiful process and incorporating medicinal herbs into this process makes it even more healing and beautiful. – Angelica Paez
---
Even though I have some books on fermenting, I am a visual learner. The video component of the course was extremely beneficial to me. – L.G., Student
---
"I'm a visual/auditory learner, so I found the videos extremely helpful. They walk you through the various fermentation processes in their entirety. I also enjoyed the interactions between the various teachers and Erika Galentin, as their dialogs drew out even more expertise. The various recipe cards and handouts are also helpful references. Finally, I appreciate how Herbal Academy authors provide and cite resources in their text for further research." – Curtis Jirsa, Graduate
---
"I liked how it was all broken down. Easy to understand and follow. A lot of the information was stuff I already knew, but it was nice to see other people's ways of doing it and what they've experimented with. The videos were very helpful. I just wish there was taste vision :)"
– Brittany, Graduate
---
"I enjoyed that the course provided so much material and information, it was very thorough and educational!"
– EE, Graduate
---
"I found this course to be exciting and adventurous. I know that they are old crafts but most of us don't know about them/or don't do them. this course made it easy to follow directions and to have courage to try a different way to preserve food and to have more herbs in your diet." – JW, Graduate
---
"The entire class was so much fun to learn! My kids and I are huge kombucha and water kefir lovers so now we're able to create our own concoctions at home thanks to this course." – KG
---
"The course gave me a new perspective of the fermentation and it benefits. For years, it has been published in the news the detrimental effects of alcohol, in health. Nonetheless, fermentation can also be beneficial for health conditions, and offer a new alternative for produce storage." – RMM, Student
---
"Learning how to make lacto-fermented foods was my favorite thing to learn about in this amazing course. My great granny made lacto-fermented foods back in the "olden days" and I have longed to try lacto-fermenting myself, but she passed away before I could ask her how to do it. I want to carry on the tradition of fermenting foods in my family. Thank you so much for this amazing course." – Cheyenne Anderson, Oklahoma
---
"This is such practical useful information. I have downloaded everything and will constantly refer to it when creating. I like to have the knowledge because there is so much variation with recipes between people, which can be conflicting when learning a new process. Solid info is critical to be safe, effective and create really healthy products." – LG
---
"The Craft of Herbal Fermentation is an exceptional course to take whether you are completely new to fermentation or have previous experience. The units and lessons are thorough and well-researched, and all my questions were answered as I worked my way through the coursework. If you are new to using herbs, this course is for you! If you are new to fermentation, this course is for you! If you are new to combining herbs and fermentation, this course is for you! Even though I've been using herbs and creating ferments for years, I learned so much from The Craft of Herbal Fermentation! I highly recommend this course for anyone interested in any kind of fermentation!" – Heidi
---
"The videos were really nice so we could actually see the process instead of trying and guessing what it was supposed to look like." – MT
---
"The videos were a welcome and entertaining break from a reading heavy online course." – Nicholas Ryan
---
"I appreciated that each chapter focused on one specific type of fermentation. I was most interested in kombucha at first since I had a SCOBY that I didn't know what to do with, and skipped to that chapter after the introduction. Then I went back and started at the beginning with herbal beer. I was pleasantly surprised by the flavor of the Root Down Ale, as I have never liked the flavor or even smell of beer in the past. The videos of the process from start to finish were incredibly helpful! I am not much of a cook, so sometimes I need to see how even the simple things are done. I have never liked canned sauerkraut growing up, but the last chapter has inspired me to make my own sauerkraut and give it a taste. This course has opened up a whole new world of healthy flavors!" – Jennifer Stiller
---
"This has to have been the most fun course I have taken so far. I was not sure before this course if I would do anything like this. Now with the information I gained, I have been set free." – TMG
---
"Excellent introductory course into the mysteries of fermentation. The videos follow along with the complete process of getting things started so you can literally follow right along as you watch the video. Several excellent resources listed/used." – Joe A, Graduate
---
"I loved all the information on fermenting. I have been interested in learning more and this has been the spark to get my fire going!!!" – S.F., Graduate
---
"The course is very easy to follow and informative. I love that everything can be printed and saved so that I can refer back when needed." – S.D., Graduate
---
"I learn best by watching and these videos were well thought out and executed the step by step explanations were as if I was sitting in the room." – N. Woodard
---
"I am amazed at the quality and quantity of information and resources you provide in your courses–one can't go wrong with any Herbal Academy course!" – CSK, Student
---
"I enjoyed the aspect of learning that you can create something you love like beer into medicine." – LMM, Graduate
---
"I really enjoyed all of the videos, I learn visually. Each video was well done and showed step by step. I found it helpful to hear about pitfalls and how to combat them." – TMD
---
"This course is very informative. I was missing a few pieces to the puzzle of mead making until I watched the video. After this, I could see what I was doing wrong and there were multiple suggestions on how to correct my simple mistakes. I love the laid back environment that the teachers project. It gives one a sense of confidence in their studies. Thank you!" – Kiley Quinn, Graduate
---
"I liked the videos the most as I tend to learn better from seeing things done rather than reading." – JB, Graduate
---
"I loved this course! Amazing and talented teachers who talks passionately about what they know and love. I'm already familiar with fermentation and make a lot of the things in the course, but I would say this is a course for the beginner as well as those who, like me, are fermenting already. We can always learn something new, and this course is fun and really inspiring, I really enjoyed it!" – Anita Areklett, Graduate
HERBAL MATERIA MEDICA COURSE TESTIMONIALS
"Thank you for this excellent course! I am a doctor and I often get distressed by the "herbal medicine" courses out there. Your course is evidence based, balanced, and directs the learner to sources of accurate materials and also teaches the learners how to evaluate and analyze evidence for themselves. I also especially appreciate the section on levels of evidence. Other herbal medicine courses often rely on anecdotes only and don't even consider the evidence. Thank you for material like this! I wish all herbal medicine courses were like this." – Victoria, Graduate
---
"I really loved this program! I am so excited to have started my first Materia Medica! This course really helped me to understand all the parts of the herbal monograph, and helped me to make a deep connection with the herbs I was researching. This is going to be so essential to my ongoing herbal studies! Thank you!" – R Lovell
---
"My favorite part was starting a hobby that combines my favorite things: botany, gardening and messing around in the kitchen all while producing a concrete, useful produce. I have a strong background in science (M.S in botany) and I love that this combines scientific information about botany, biochemistry, and ethnobotany, among others and has a practical application." – Tiana L.
---
"I had so much fun studying herbs and plants, it also suits my schedule. This free course is superb! study now pay never (haha!) So much to say. But all in all, i love this course and planning to take other courses in the near future. Thank you guys for making this affordable to all. Godbless!" – Kristel Joy Evangelista
---
"My favorite part of this program had to be the printable downloads that come with the course, as well as the websites given to help you do your research properly." – AEK
---
"I enjoyed the Introductory Herbal Course and am now enjoying the Materia Medica Course. I love the way the material is presented into easy to handle lessons and the writing is like having the instructor in the room with you. With the paid for courses I also have access to the facebook page where I can connect to both my instructors and to other students of all levels providing a wonderful community of support. My background is running edible wild plant workshops for Scouts and these courses are giving me the confidence to continue on to the next step of learning how the plants can also make us healthy! I am currently enrolled in both the Intermediate and Advanced courses…..let the learning continue!" – KLL
---
"This course is a super informative collection of information while it introduces the beginner herbalist to methods of gathering evidence-based information. It is easily read yet not over simplified. This allows even the experienced herbalist to learn new information as well as the novice person." – Charlotte K Patterson, LMT, M A and future Herbal Nutrition Expert
---
"I got a deeper understanding of how to study a plant. This class puts in the mind of scientist who studies botany. The research and studies that has to be done in order to explain to the world the plant and its behavior. I like the fact that you chose 1 plant and get personal with it before adding it to your health plan." – Angela C.
---
"I enrolled in the Herbal Materia Medica Course on The Herbal Academy website last week. They impressed me by the combination of scientific and intuitive approach and I'm happy for the practical exercises. And what's more, they push us to study only one plant in one moment, which I consider very useful. So back to school!" – Ivana, Vika Herbs
---
"As a biologist, I enjoy research, to be honest, so researching and writing monographs would be my favorite part of this. The manual is well written and the "cheat sheets" are excellent references that I will refer to and be including in my material medica." – AP
---
"My favorite part was how this course served as a guide for self teaching. This method of learning really encouraged me to get in depth with my herb of choice." – Kayla
---
"I came into this not knowing much about herbs. This course has given me a great foundation to build on and I cannot wait to dive deeper into the world of herbs!" – Tiffany Ewing
---
"My favorite part of this program is the clean, clear, and streamlined material that reads naturally and easily! As someone who is new to the herbal arts I appreciate the straightforward but still free approach to learning about herbs!" – KR
---
"I love the way it broke down the proper way to set up your journal. It helps me be more organized with my research and focus on one herb until I feel I truly know and understand it to the best of my knowledge. I think is will help me become better acquainted with the uses and other herbs which are safest to combine with it." – Bobbie Dusek
---
"There was so much information both PDF's and not that I had been trying to study and find out about! I was ecstatic when I really started and realized that everything I had been looking for was in one easy to understand place and that I could keep learning in the direction I had wanted. Also, I was so surprised and so happy that you included energetics! Much of the online stuff I've found ignores that side. You're the third out of way too many to actually include it! Thank you so much for the whole course! It was so helpful!" – VM, Graduate
---
"My favorite part of the program is the guidance on learning about the herb. As I set out to do everything this course asked, I was having fun, but at the same time, learning very important details. I loved drawing my herbs! This really allowed me to retain what the specific herb looked like for identification purposes. I highly recommend the drawing of your herbs!"  – CS, Graduate
---
"This program provides a guided start to learning about herbs and becoming connected with nature! The course material is clear, structured and useful and beautifully designed." – Sabrina Chu, Graduate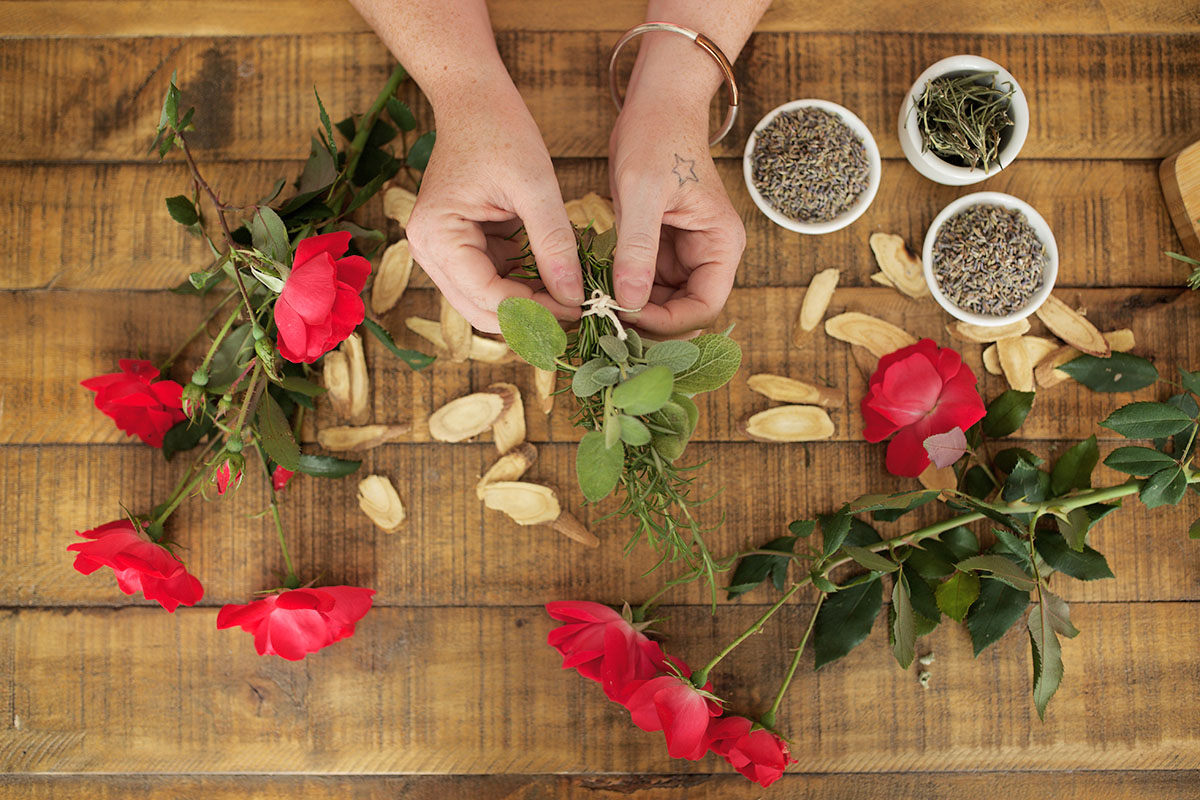 HERBAL SELF-CARE FOR STRESS MANAGEMENT COURSE TESTIMONIALS
"The Herbal Self-Care for Stress Management is a fantastic mini-course for anyone who is interested in herbal medicine, making medicine and using plants for their health and well being. The videos are amazing, the course segments flow perfectly and the language is very easy to understand. I am so happy I chose this course." – Gigi Chinappi
---
"I really enjoyed taking this class. It had the science in it to understand why herbs work. The class was laid out very well, it was concise, direct, many of the herbalist I look up to were referenced. The information provided in this class is a great reference for anyone's library." – JP, Graduate
---
"I enrolled in the Herbal Self Care course and I am loving it! I have been considering studying with Herbal Academy for a couple of years now! Sinking into the Herbal Self Care course helped. I love the layout of your courses. The fb page is amazing. A lot of great support and engagement. Looking forward to studying with everyone." – Kim H, Student
---
"I really enjoyed the depth of the material contained in this course. Learning about the historical applications of the herbs discussed was fascinating." – C.Flores, Graduate
---
"This course has a lot of information in it. And may herbs and different ways to use them. I have learned a lot. I would recommend to anyone looking for a natural way to deal with life's stresses." – CA, Graduate
---
"This course was outstanding and far more than what I expected, I learned so much. love it, THANK YOU" – Alisha Bragg, Graduate
---
"I would totally recommend this course/program to others. The information is presenting in a way that everyone can understand it, and the depth of information provided is great. You learn the basics and how to apply them to you and your needs, as well as some higher level knowledge to help you grown in your practice. The additional information on what causes stress and how the body reacts to it is great because it helps deepen the understanding of how the herbs interact with our bodies." – TE, Graduate
---
"Yes! I would recommend any program from Herbal Academy. I intend to work my way through additional courses. I think this course gives a very well-rounded, holistic approach to stress management, & provides concrete ways to better manage daily health." – Joni, Graduate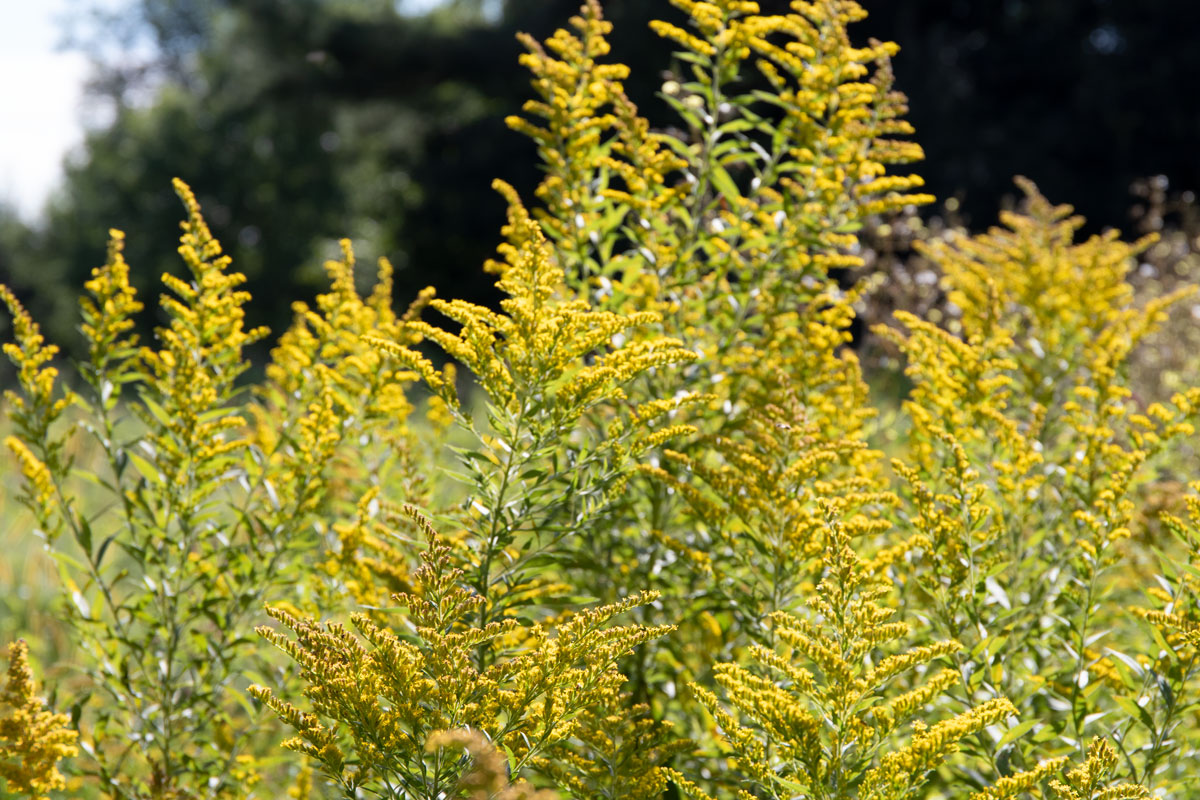 FORAGING COURSE TESTIMONIALS
"I love this course, it's a great way to get started in Foraging. The information that this course gives you about the plants that you can find in your backyard is wonderful." – M.B., Graduate
---
"I would and have recommended this course to several people. I have learned a lot about proper identification of plants, and how to make them into useful mixes to help my family. The layout is simple and easy to follow. I am looking forward to my next class!" – D.H., Graduate
---
"Yes, this course is super straight forward and very easy to understand. I am enjoying learning about every single aspect about the art of foraging. I am only on Lesson 1 and i have already learned so much. I am amazed by all the things I would have never thought to look for. Thank you for providing this course." – SL, Graduate
---
"This class was great. I'm taking it side by side with the introductory course and the information in this class paired perfectly with the introductory course. Starting out in Herbalism can seem daunting and expensive but learning more about the plants all around me really helped me figure out that I can dip my toes in without a big upfront investment." -RA, Graduate
---
"I would recommend that anyone interested in learning more about the natural world surrounding them take a course like this to appreciate the complex interplay of nature and human wellness! We need each other to support our ongoing harmony and health." – WJB, Graduate
---
"A quick and easy introduction to wild edibles and herbs" – Melissa, Graduate
---
"Yes! Great for someone who knows nothing or for someone who needs a refresher. Filled with useful information." – HCM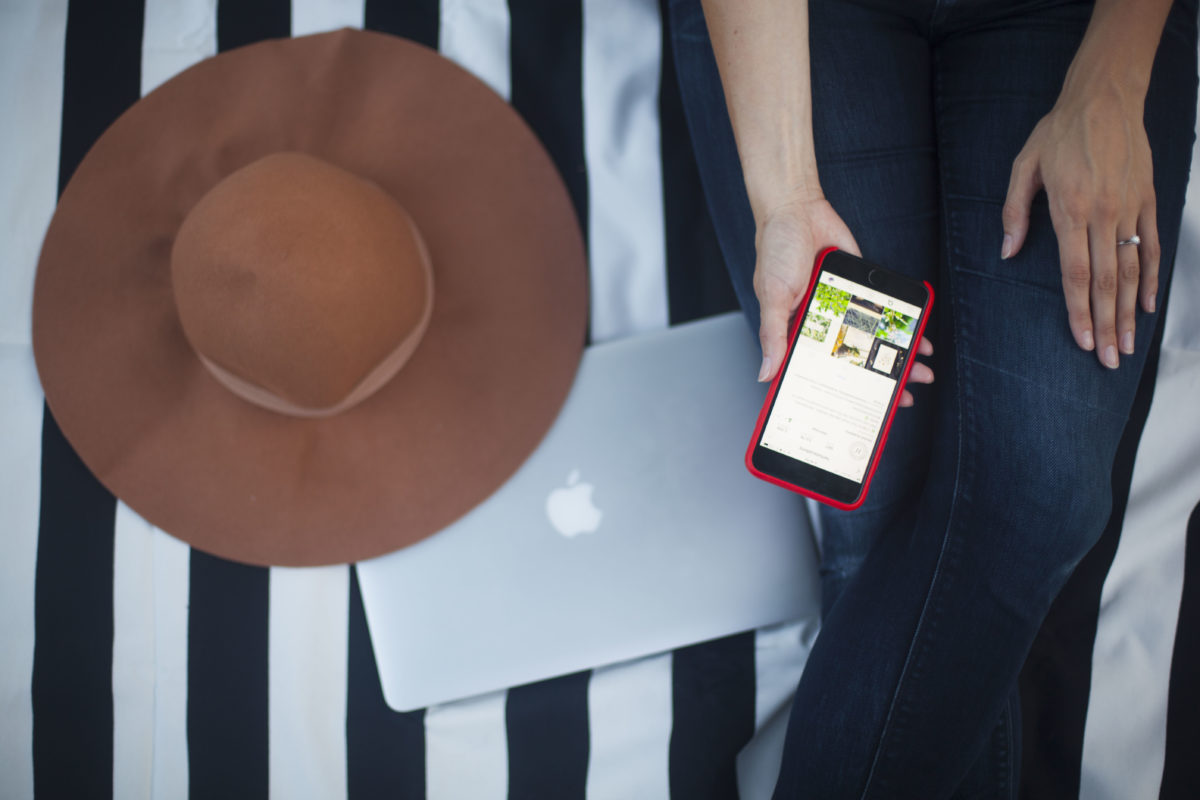 THE HERBARIUM TESTIMONIALS
"I subscribed to The Herbarium before I became a [Herbal Academy] student and the Monographs were enough to convince me that I should be learning more. I highly recommend them as a resource tool with amazing reference work." – Thurza Grace Botanicals
---
"I would be lost without Herbal Academy" – Kathryn Rigsby
---
"Lovely web site, well done!" – Lucie Aries
---
"Love Herbal Academy and the articles in Herbarium. I received my Intermediate Studies Certificate 2 yrs ago and can't wait to take the Entrepreneurial Course. The information in The Herbarium has been a great resource to support my studies." 
– Virginia Kirwan
---
"I have thoroughly enjoyed this website." – Andrea
---
"It is the best money I've ever spent… the information and educational aspect is priceless and saves me so much time when searching for specifics, for my homework, for my materia medica and so on. I can't say enough how much I love The Herbarium site…"
– Nancy B.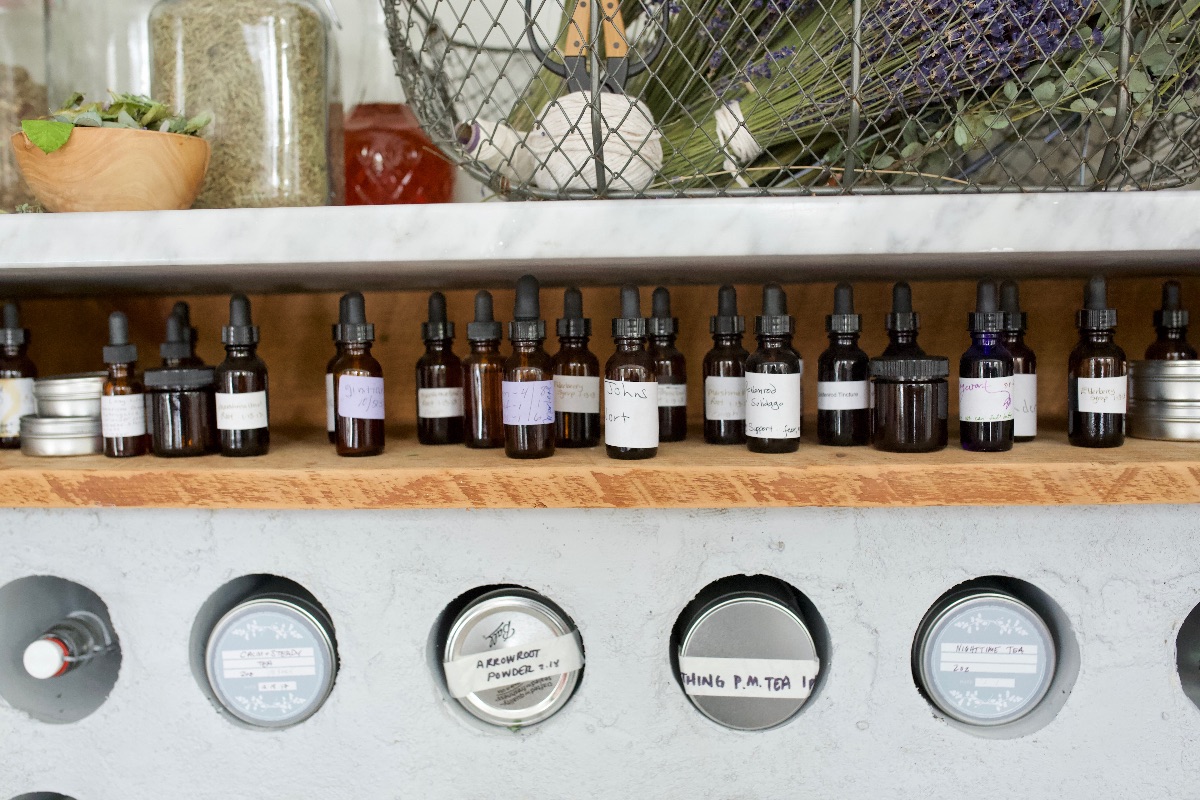 BECOMING AN HERBALIST TESTIMONIALS
"In depth, informative course on becoming an herbalist. I wasn't really sure how much this course would cover, but, if nothing else, it let me experience the credibility of this company before paying for a full course. I will definitely be enrolling in Herbal Academy courses in the future!" – Victoria
---
"I definitely would and have recommended this program to many people in my community. It has opened my eyes to a whole new world. My appreciation and love for herbs has blossomed! Thank You Herbal Academy." – Patti R.
---
The course, as well as many of the others offered through Herbal Academy, are well worth the time and investment. I don't think there are any other courses to match their level of experience and information included. if you are thinking of studying herbs or getting a thorough herbal education look no further. – Theresa Girolami, Lic. Ac.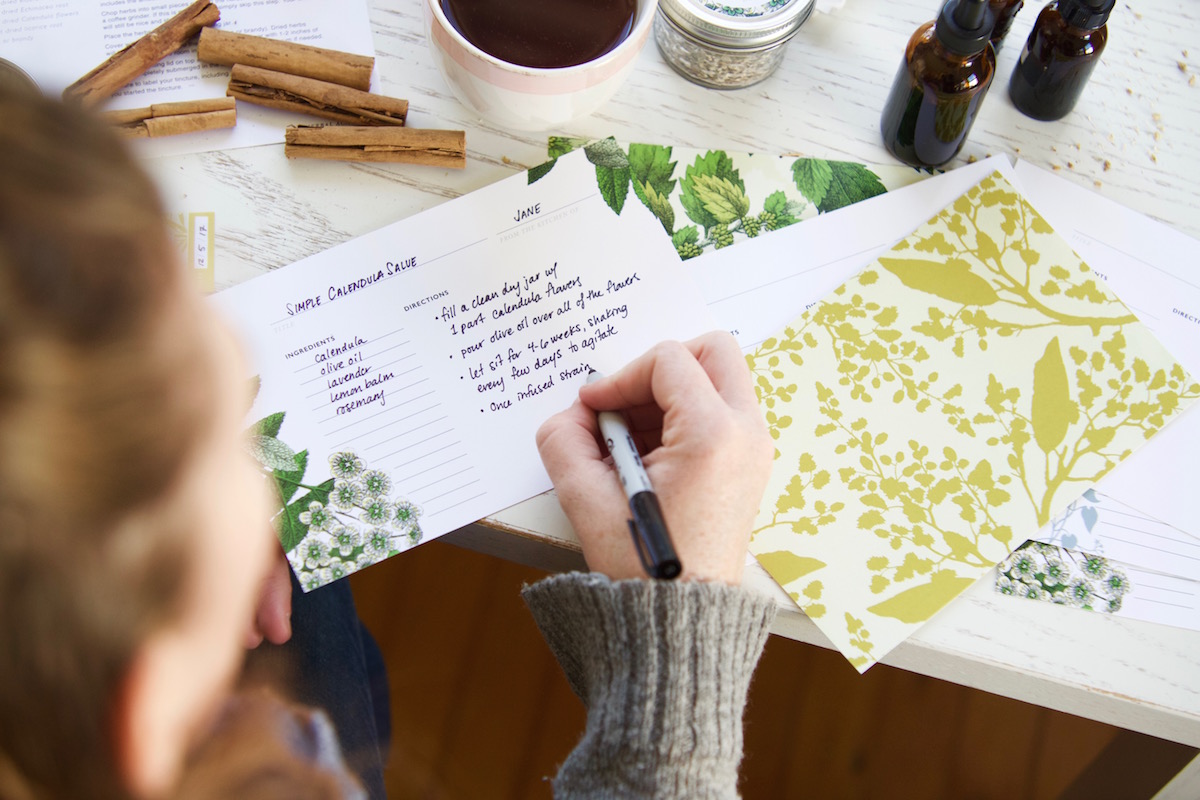 HERBAL ACADEMY TESTIMONIALS
---
"This may sound a little nerdy, but having a background in graphic design and photography, I was so impressed by your site's user experience and branding. After I dove in and found out how much knowledge the Herbal Academy provides, I was hooked.  I was so impressed with the user experience and how the education and information are laid out.  The other amazing feature of the Herbal Academy was that I always wanted to be a part of an herbal community. After seeing that the Herbal Academy had such a beautiful and welcoming online community, pursuing my studies through you really appealed to me that much more!"
– Stephanie, Herbal Academy graduate
---
"If you are looking to learn more about herbalism, the Herbal Academy courses are really the best! They are perfect for both beginners and more advanced students, with a wide range of courses and packages. The short courses are wonderful for taking a deep dive into a more specific area of herbalism, like fermenting or wildcrafting. All in all, they are a great opportunity for anyone who wants to learn more about herbs!" – Colleen, Author of Healing Herbal Infusions, Herbal Academy Graduate
---
"I have to say that having purchased the Herbarium for self-study a couple of years ago was one of the best things I have ever done because it led me here. My herbal journey has expanded to the Materia Medica Course, the Introductory Course and the Fermentation Course with the Intermediate Course waiting for me to hit the start button. I have never learned so much or felt more in my element and encountering new herbs is always such a pleasure. Then, there are you, My Herbal Studies Student Community schoolmates who inspire me and teach me, challenge me and always show respect. You, ladies and gentleman, are awesome and make this experience the best!" – Carolyn D, Herbal Academy graduate
---
"The community is one of the best things about taking these courses"
– Nicole Goyette, Clinical Herbalist Student
---
"This is one of the coolest groups of people I've been associated with!!"
– D. A., Family Herbalist Student
---
"I especially love that the Herbal Academy's photography and videos make it feel like I am right in the classroom learning with everyone."
– Stephanie, Herbal Academy graduate
---
"I really enjoy this online approach to learning. The Herbal Academy is a very affordable way of increasing your skills as an herbalist while being able to talk with others taking all of the courses from beginners to advanced in their student only Facebook Group." – Thurza Grace Botanicals
---
We get asked ALL. THE. TIME. about recommendations for herbal schools & online courses. After long hours of researching, we found such an impressive school, that we couldn't help but enroll ourselves!
– BULK HERB STORE
---