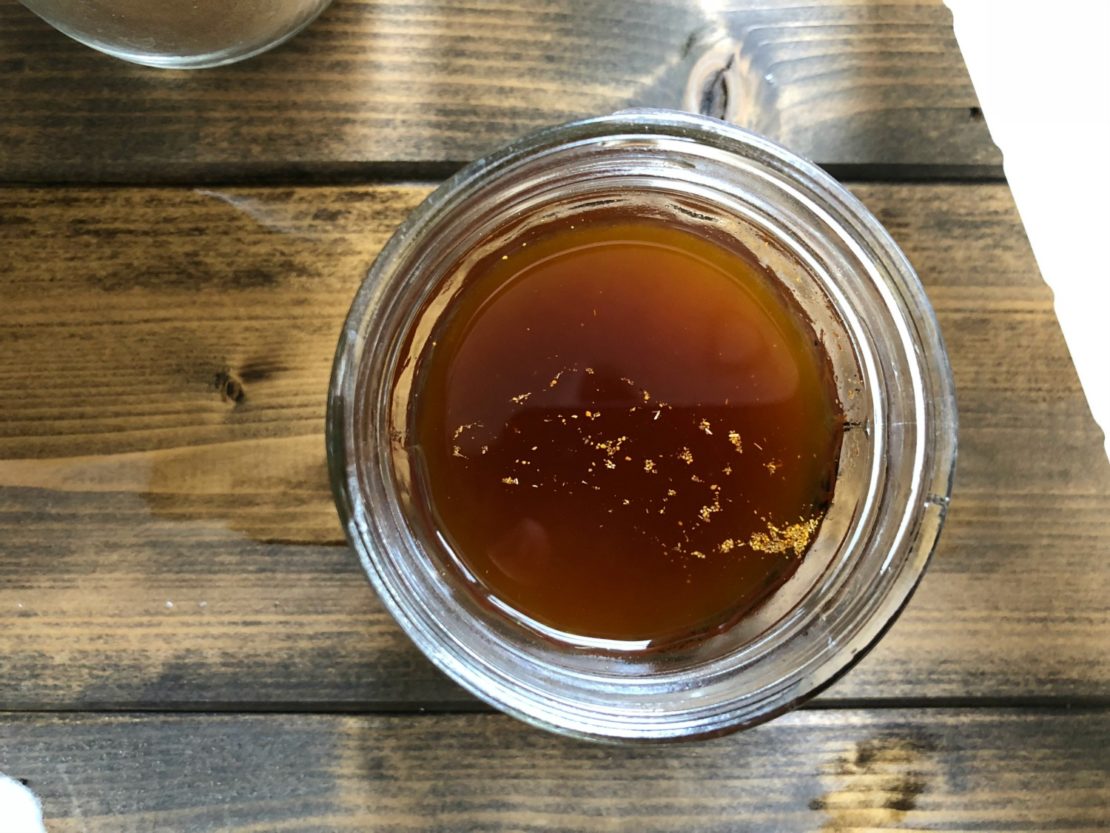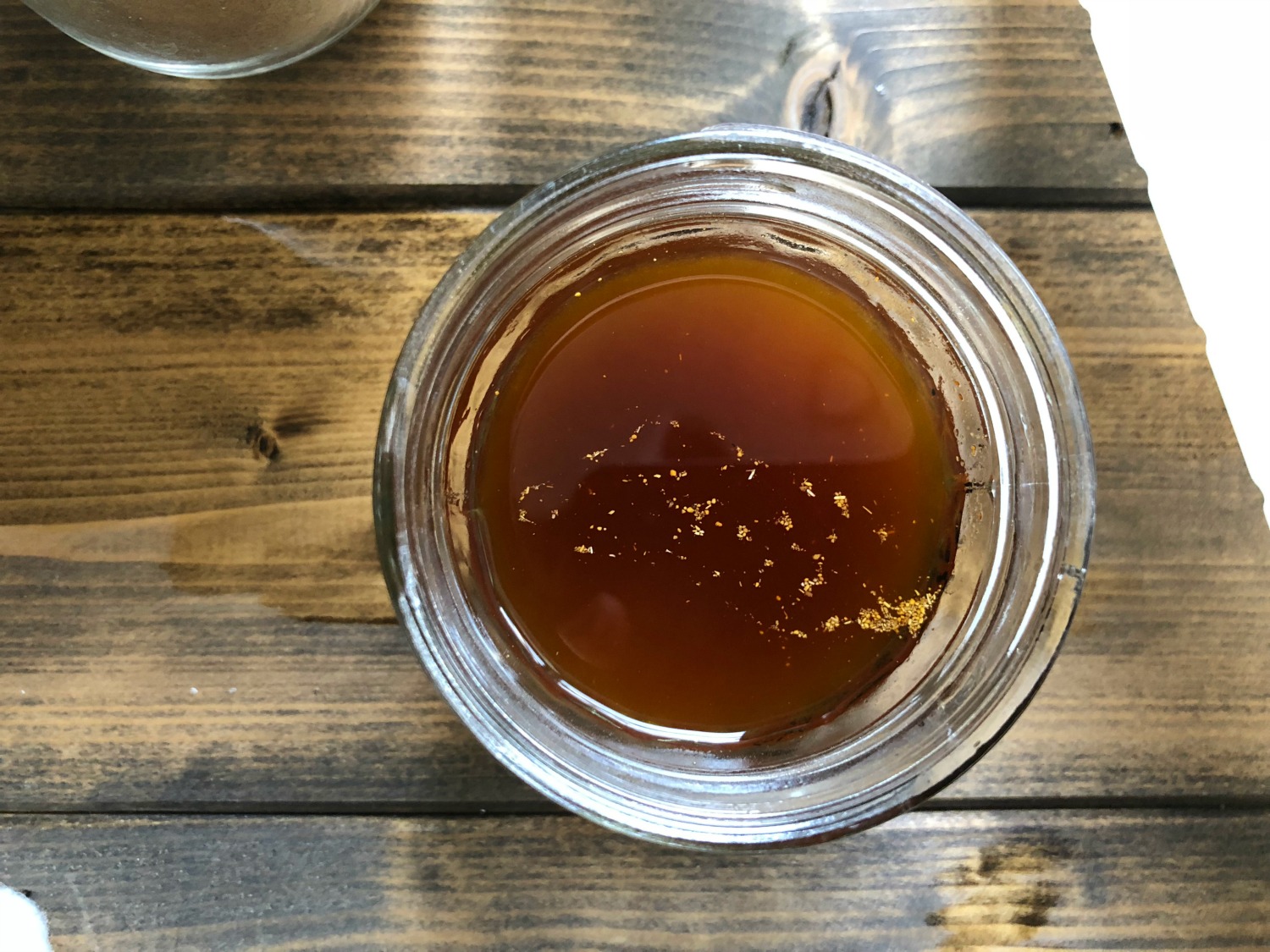 How To Make Jethro Kloss's Herbal Liniment
One of the first herbal books I owned was Back To Eden by Jethro Kloss. It was given to me by a friend who knew I was interested in herbalism and wanted to encourage me to pursue this path. At first, I didn't realize what a treasure I had been given, but over the years, I've come to cherish this book for the wisdom it holds and the inspiration it was to me during those early years as an herbal student.
Jethro Kloss was born in Wisconsin in 1863 to a pioneer family who taught him the importance of eating a healthy diet, harvesting from the land, and working hard. As an adult, Jethro was a lifelong student and avid promoter of natural living. He cared for the sick throughout his life, lectured on healthy living in various cities across the United States, started a factory where he manufactured health foods, and eventually wrote the book Back To Eden, a guide to healthy living and herbal remedies.
Where herbs are concerned, Back To Eden contains some great examples of what herbalism looked like back in the late 1800s. While many modern-day herbalists still incorporate both the art and science of herbalism in their herbal practice, it's beneficial to look back to our herbal ancestors and their teachings in order to glean information about the way they used herbs during their time.
Jethro Kloss's Herbal Liniment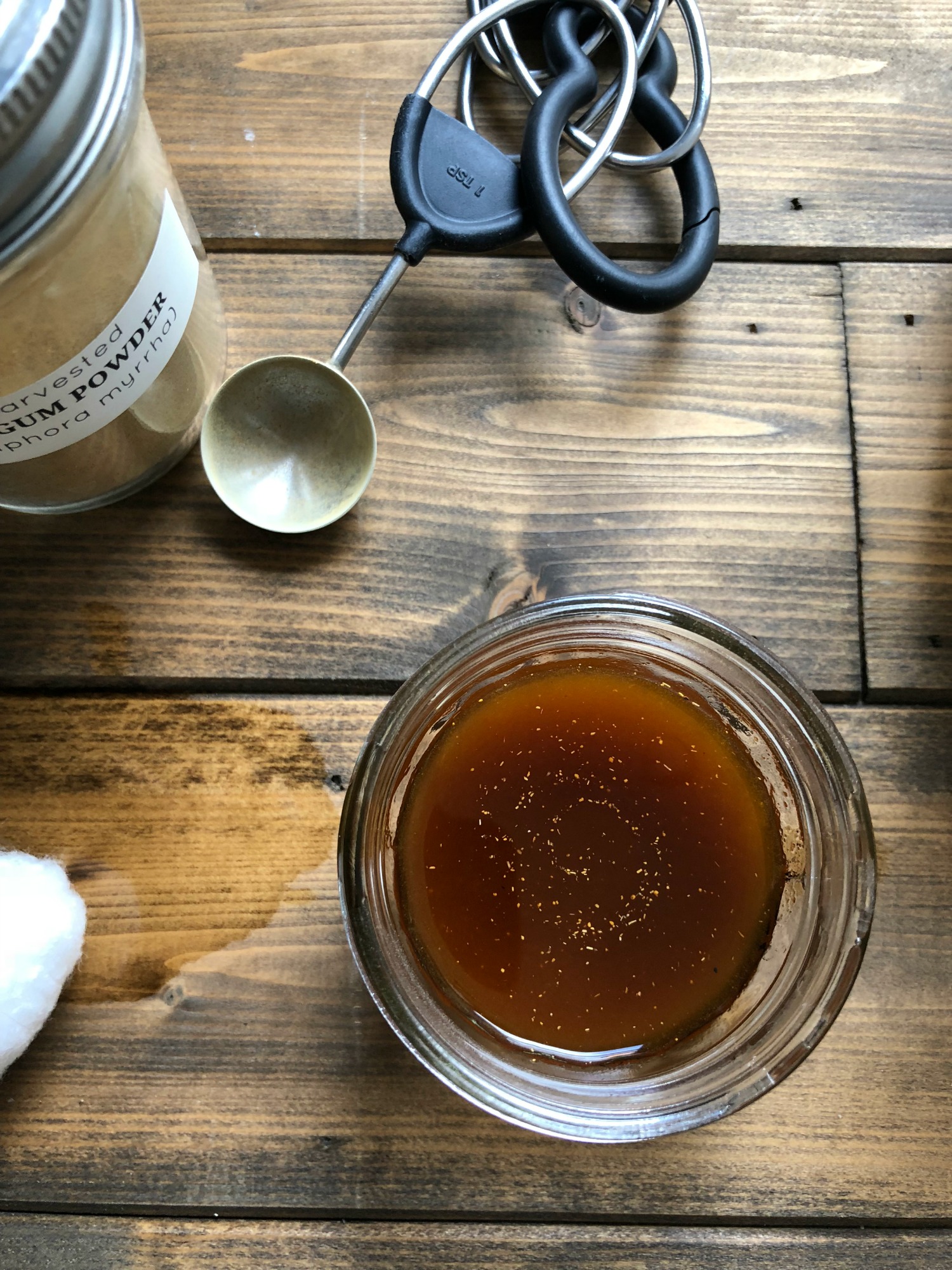 One of the first herbal preparations I ever made from the Back To Eden book was Jethro Kloss's herbal liniment. While there are several liniment recipes shared in his book, this is the one I've seen most often shared and used by other herbalists.
Jethro Kloss's herbal liniment is listed as being beneficial for pain, swelling, bruises, boils and other skin eruptions, headaches, rheumatism, toothaches, mouth sores, painful cramps, and more (Kloss, 1985). I prefer to use this herbal liniment externally to cleanse the skin, minimize the chance of infection, ease swelling, and promote circulation to the area.
Jethro Kloss's Herbal Liniment
Ingredients
2 ounces powdered myrrh (sustainably sourced from cultivated sources)
1 ounce powdered goldenseal (sustainably sourced from cultivated sources)
½ ounce powdered cayenne pepper
1 quart of rubbing alcohol
Directions
Combine herbs and rubbing alcohol in a glass jar. Shake daily for seven days.
Strain herbs from liquid. I like to strain the liquid through unbleached coffee filters to remove as much powder as possible. Bottle and label. Store in a dark, cool place.
Because liniments are made the same way as tinctures (Gladstar, 2008) and are made with either a 70% or 91% alcohol content, the shelf-life of the final product, when correctly stored and used, will be similar to alcohol tinctures.
This preparation is for external, topical use only!
About The Herbs In Kloss's Herbal Liniment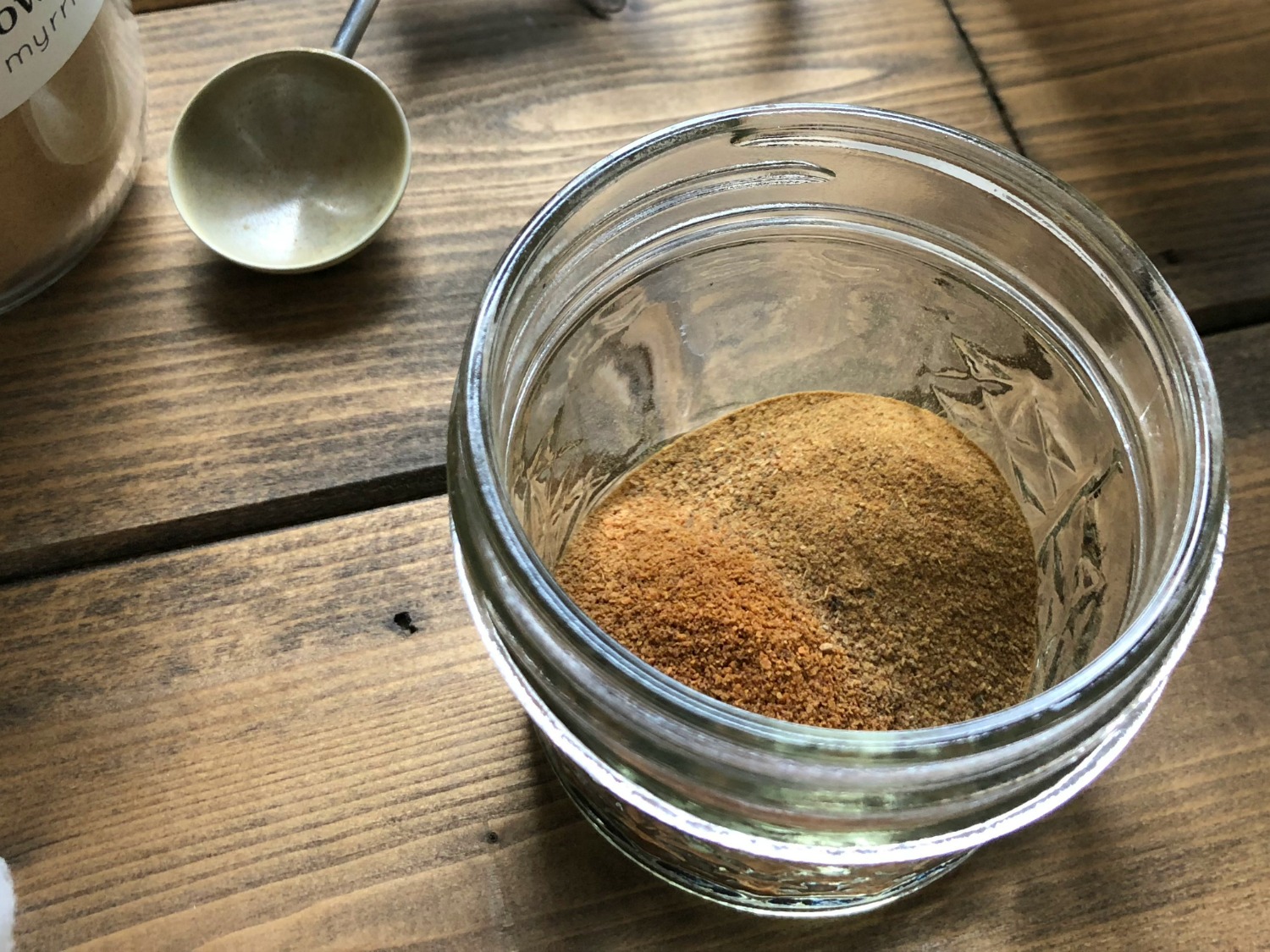 Now that you know how to make and use this liniment, let's quickly talk about the herbs and their benefits.
Myrrh (Commiphora myrrha)
Myrrh can be used internally and externally, most often as a poultice, liniment, or tincture. Due to myrrh's antiseptic qualities, it's often used during the flu, colds, or any time there's lung congestion, as well as on wounds and other skin abrasions. Because of its viscosity, it's often used for the mucous membranes and for the respiratory system (Gladstar, 2008).
Goldenseal (Hydrastis canadensis L.)
Goldenseal has antimicrobial actions and is most commonly used internally for mucous membranes throughout the body and externally on the skin. It should not be used for long periods of time (more than 3 weeks at a time) due to its drying energetics.
Cayenne (Capsicum annuum)
Besides cayenne's warming properties, it also acts as a catalyst to the body, stimulating the immune and cardiovascular systems in particular. It has antiseptic properties and can help with congestion, digestion, and constipation (Gladstar, 2008).
This liniment is something I like to keep on hand in my herbal toolkit at all times. It's a great first aid preparation that I primarily use for external, topical applications to cleanse the skin and minimize the chance of infection. I also use it to ease inflammation and swelling and to bring warmth to the area by promoting circulation from time to time as well.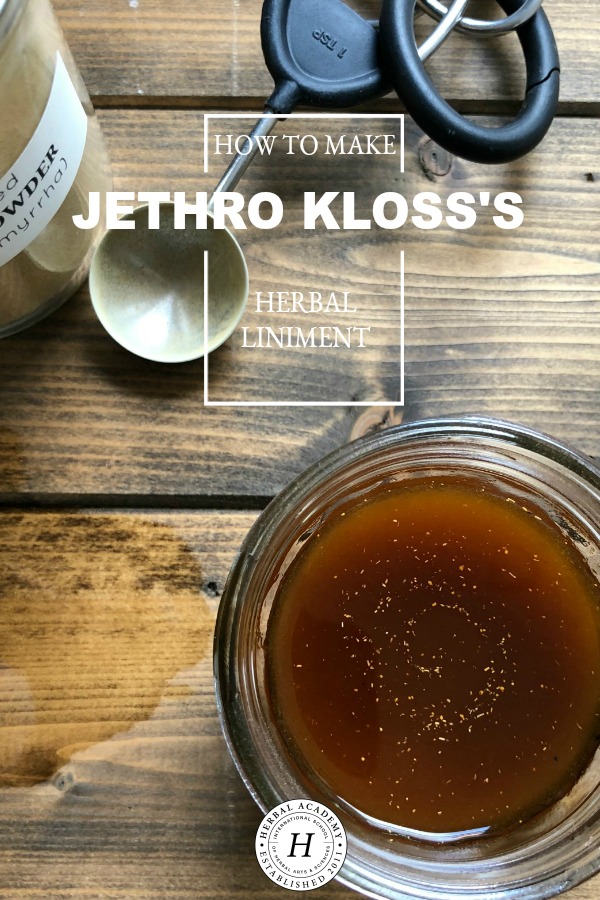 REFERENCES
Gladstar, R. (2008). Herbal recipes for vibrant health. North Adams, MA: Storey Publishing.
Kloss, J. (1985). Back to eden. Loma Linda, CA: Back To Eden Books.