5 Herbal Books For Parents Who Want To Support Their Child's Health Naturally
As parents, we all want what is best for our children. For those of us who turn to herbs for life's little ups and downs as well as for supporting a healthy holistic lifestyle, knowing which herbs to use and how to use them safely for our children is of utmost importance. Finding trusted herbal books can be a wonderful asset for any parent who wishes to use herbalism to help their family thrive!
A steady friend to turn to for any family, herbs are used by herbalists to nourish health as well as to provide support to those going through discomfort. Having the confidence and knowledge of what to do when a beloved child is distressed is a great blessing.
Brewing up a warm soothing cup of chamomile tea can help to ease tummy distress. Offering sips of delicious elderberry syrup brings anti-viral properties to help those suffering with influenza. Drawing a steamy bath fragrant with calming herbs can help relax little ones and ease them off to a night of restorative slumber. The ability to do all this and more is great knowledge to have in any parent's toolbox and a good herbal book can help you!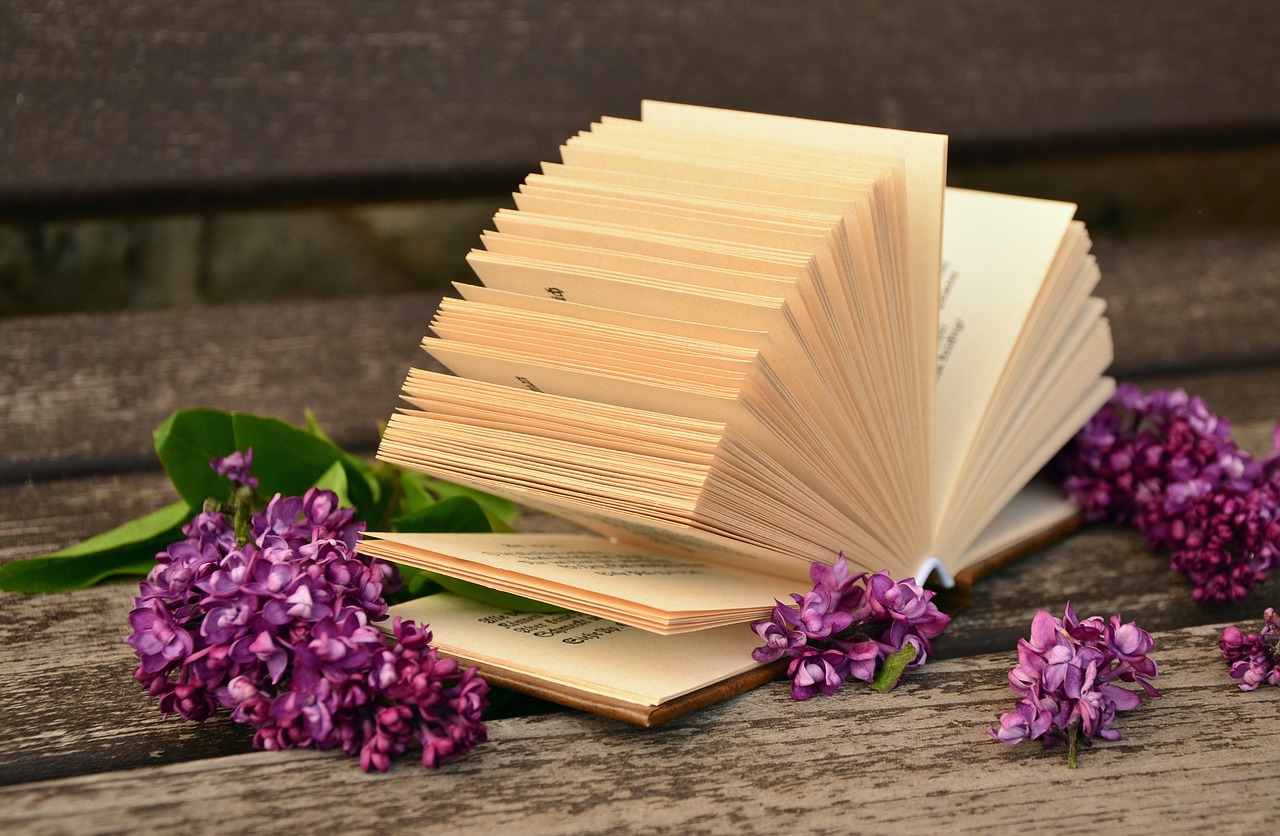 What You Will Find in Herbal Books for Parents
A good herbal book will help you discover how to safely use herbs with your children and include guidelines on dosage and herb selection that are appropriate for kids. You will also find information about when to seek professional care for your child—it is vital that as parents we know when a situation warrants professional care. This is important for our children's safety.
Useful herbal books for parents are equipped with a materia medica that is composed of herbs that are commonly used with children. Reading through the materia medica is a great place to learn any special tidbits about the herbs which the author has discovered during their time as an herbalist. Also you will often find a plethora of tried and true recipes that are from the herbalists' own experience!
Beyond these basics, within each book you will find the spark and artistry of the herbalist author. Sharing from both the depths of the heart and a wealth of experience, there is wisdom within the covers that guides and nourishes us as parents so we can care for our children with help from the intelligence of nature.
5 Herbal Books for Parents Who Want To Support Their Child's Health Naturally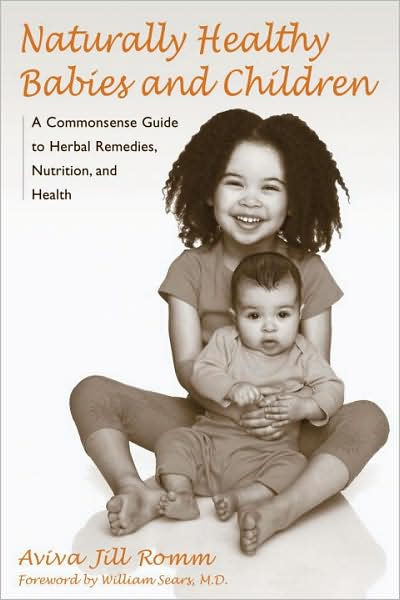 Aviva Romm is a midwife, herbalist, medical doctor, and mother of four. Reading Naturally Healthy Babies & Children is like having a wonderfully compassionate and knowledgable friend holding your hand and helping you through those tough times that all families inevitably experience. You will find an A to Z guide for common childhood illnesses and a materia medica geared towards children as well as a section on pregnancy and newborn care, plus so much more! My favorite features include a discussion on empowering children to embrace and feel confident in their own health; information to help parents evaluate their child's health from day to day; as well as plenty of tips, tricks, and recipes for using herbs safely and successfully with kids!
Rosemary Gladstar is a beloved herbalist and teacher whose deep knowledge of herbalism flows through everything she writes. Anytime I read one of Rosemary's offerings, I feel so inspired that I just want to get crafting with herbs immediately! Her book Herbs for Children's Health is no exception. Within these pages, you will find Rosemary's wise guidance and playful inspiration to help you bring herbs into your family's life. Included are an herbal materia medica filled with "the best herbs for children," suggested uses particularly geared towards children for each herb discussed, a section on soothing common childhood ailments, and plenty of lovely recipes to enjoy (Gladstar, 2015, pg. 10).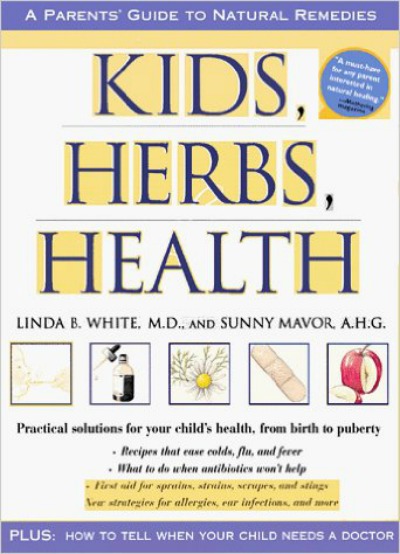 Team written by herbalist Sunny Mavor and medical doctor Linda White, this book is a great guide to using herbs and other supportive modalities to help children through a variety of illnesses. The book is organized into chapters addressing various situations such as coughs, sore throats, headaches, and more with guidelines about when to call
a doctor that is particular to the situation within each chapter. You will also find a wonderful section on first aid that is great to have on hand and plenty of kid-friendly recipes! Both of these wonderful women are mothers and offer stories from their own experience of using herbs with their children. A favorite part of this book is the section on herbs with a kids "taste rating." Here you will find candid responses from children on just what they think of the herbs they are tasting—completely adorable and insightful!
This lovely tome is considered to be a classic among herbalists and was originally published in 1970. Written by Juliette de Bairacli Levy (who is often revered as the grandmother of herbalism), Nature's Children includes grandma's wisdom and guidance shared with such passion and vigor that you may find yourself filled with inspiration for living once you are done reading! While this book does not have some of the typical inclusions of the other herbals, it offers wonderful support and guidance for the whole family. You will find ideas for holistically nourishing your family's health and a no nonsense approach to ailments and first aid situations from conception through childhood.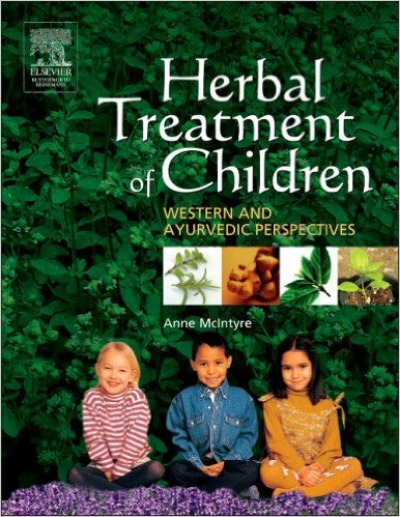 Written by Herbal Academy educator and Ayurveda expert, Anne McIntyre, this book is perfect for anyone who wants to delve deeper into learning about using herbs with children. Filled with Anne's depth of herbal wisdom, Herbal Treatment of Children is really quite detailed in its content, yet the text is easy reading and understandable. There are two materia medicas—one dealing with Western herbs and the other with Ayurvedic herbs—formed of detailed monographs. There is also a wonderful discussion on herbalism that helps to lay the foundation for using herbs. You will find the book broken down into chapters for each body system with an additional chapter on babies as well as another that discusses infections and allergies. The combination of Western herbal and Ayurvedic herbs is really quite unique, and the Ayurvedic content is wonderful for those who enjoy using this modality or who are interested in learning more about Ayurvedism.
Covering everything from how to support a child through various illnesses to incorporating herbs into daily life to sharing the joy of herbalism with children—good herbal books for parents can be a great help to any parent who wants to nourish their family's health and wellness with herbs! I hope that one of the books shared here will make a new home on your bookshelf and in your life bringing health for many years to come.
Find even more support for your family's herbal endeavors on the Academy blog:
Looking for more books to support your herbal studies? Our new Herbal Bookshelf can help! Search, preview, and purchase books that have been hand-picked by Herbal Academy educators with ease. What will you add to your herbal library next?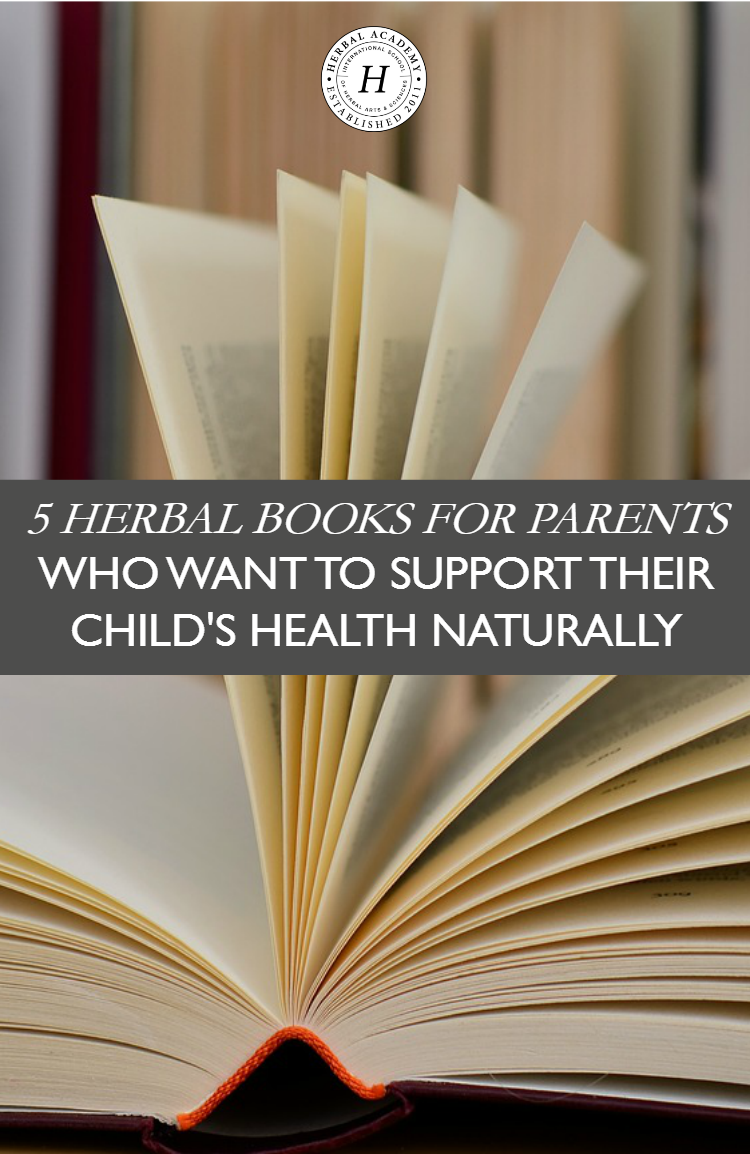 REFERENCES
Gladstar, Rosemary. (2015). Herbs for children's health. North Adams, MA: Storey Publishing.
Romm, Aviva. (2003). Naturally healthy babies & children. New York, NY: Celestial Arts.