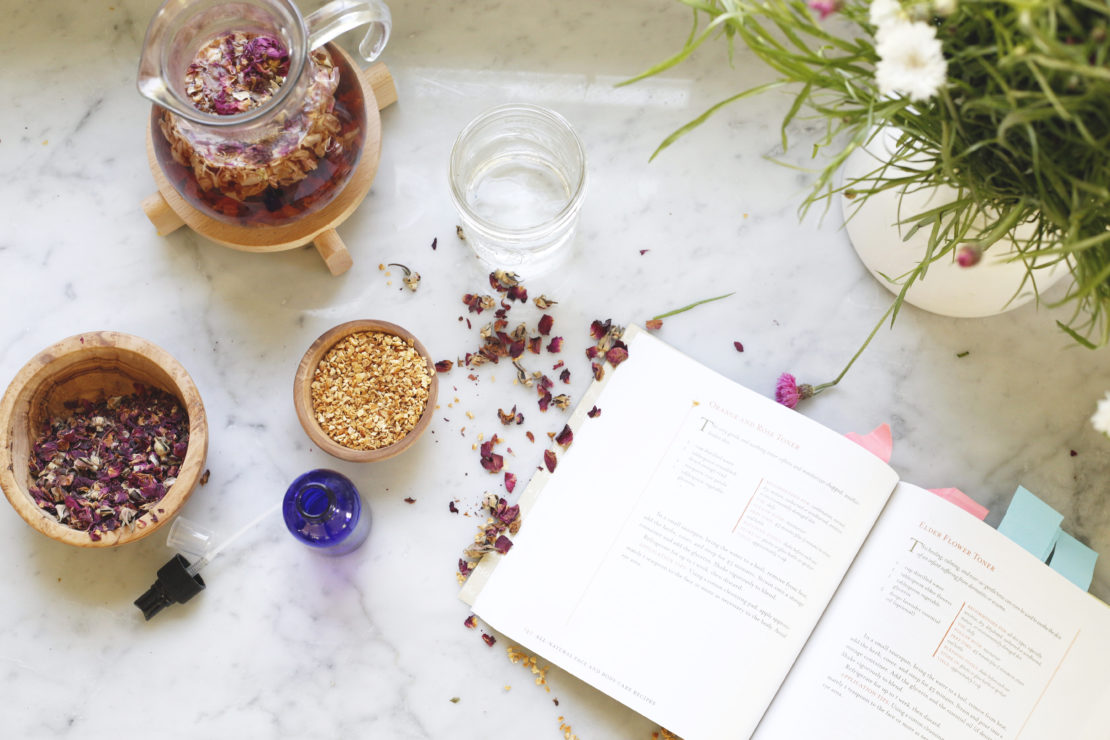 5 Herbal Lifestyle Books To Read This Year
There are many paths to herbalism. Some of us may have had a more direct path stemming from a pure interest in botany, foraging, or making herbal preparations. Others, in efforts to nourish our bodies with more natural, simple ingredients, may have stumbled across the herbal approach as a happy accident. As our understanding of herbalism grows deeper, we can begin to recognize these threads for what they are and weave them together into a cohesive holistic lifestyle.  
The herbal lifestyle books we've rounded up here each represent a specific area to apply your herbal practice to, including body care, aromatherapy and stress relief, holistic pregnancy, family wellness, and even natural house care. We chose these because each of them stand out as the go-to resource for their respective topics. They all provide comprehensive foundations for the complete novice, as well as a variety of effective, time-tested recipes to engage practitioners at any level, promising a sound investment of time and money.
If you are brand new to herbalism, these herbal lifestyle books offer practical entry-points into this fascinating world of plant wisdom. If you are further into your studies, these areas of study offer the opportunity to experience the actions and benefits of herbal allies in a new context. The best solutions are often the simplest ones, provided by the wise balance inherent to nature. In integrating these herbal principles into your daily life, you invite more of this natural balance and simplicity to your daily existence. We hope these resources inspire you to incorporate herbalism into your daily rituals.
5 Herbal Lifestyle Books to Read this Year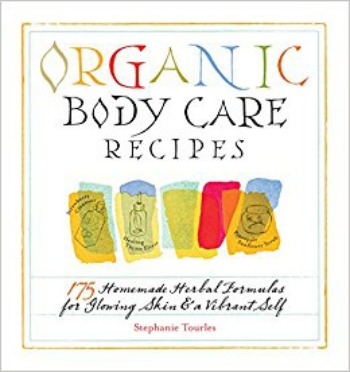 For those of us who feel like some herbal beauty care recipe books may just skim the surface, this book takes a luxurious dive into all areas of the topic. Starting with a well-rounded introduction to the science behind skin, hair, and nails, Tourles also shares basic ways to support ourselves with care and nutrition. She very practically reminds us of how the skin absorbs nutrients (and toxins), giving us all the more motivation to favor natural and simple ingredients rather than harsh chemicals. Building on this, she introduces us to our new friends from natural apothecaries, including herbs, carrier oils, essential oils, and the necessary tools we'll need to create the 175 recipes included in the book.
Recipes are organized into sections covering face and body care, hair care, feminine care, support for stress, colds, and headaches, and even love potions! The recipes themselves are formatted with easy instructions as well as a handy list of the practical considerations: Recommended for, Use, Follow With, Prep Time, Blending Tools, Store In, and Yield. Most recipes include easy-to-source ingredients and have nice long shelf-lives, so you won't have to be mixing these daily!

With the authority of a textbook but the atmosphere of a relaxing spa, Tourles has made a book that is truly accessible to people coming into herbal body care from many different directions. She tailors her information to complete novices, weaving in succinct definitions of topics like Ayurveda, while including enough recipes to keep even a seasoned herbalist inspired. Often touted as a gateway into herbalism for folks seeking healthier body care alternatives, this book is one you'll reference for years to come. If you can only choose one herbal beauty book, this one-stop-shop is a treasure trove of recipes to try and wisdom to absorb. Wrap up in your silky robe and dive in!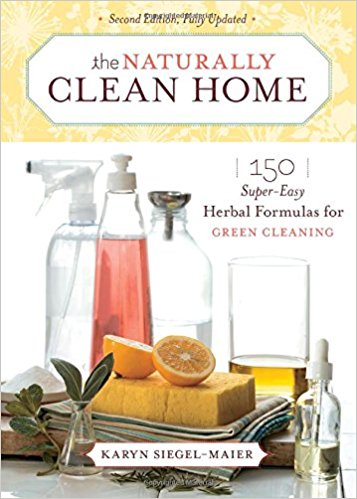 With modern culture's newfound interest in natural alternatives, we've probably all come across a few simple kitchen-hacks that our grandmothers would have taught us had we listened. It's always a little fun to see some of our herbal friends hard at work and still holding their place in modern products like lemon-scented cleaners and Pine-Sol. It can be even more satisfying to learn the original recipes that can still serve as safe, natural alternatives today. Karyn Siegel-Maier's guide has taken natural cleaning recipes up a notch and quite possibly thought of everything. Beyond just vinegar or baking soda cleanser for the kitchen countertops and bathroom tile, she has recipes for all areas of the home, from kitchen, bath, and laundry to storage areas like the basement and garage — even recipes for wood care and oven cleaner!
It is somewhat astonishing how much information Siegel-Maier has packed into this unassuming little book. Boasting 150 cleaning substitute recipes for every nook and cranny of your home, it will hardly take up any space on your kitchen shelf, your shopping bag, or your back pocket, for that matter — how convenient! She lays out some basics regarding which common cleaning chemicals to avoid, a handful of the essential oils you'll use most for her recipes, and the beneficial properties of each herb in a handy chart.
Although our modern society has become somewhat dependent on chemical-laden cleaning products to achieve a safe and clean home, it is truly liberating to discover how simple and effective the natural alternatives actually are. The bright side to this potential overhaul to your cleaning cabinet is that these products are easy to make and will end up saving you a lot of money! They also offer the opportunity to further align your daily cleaning habits with herbalism, and you'll get to know your favorite plant allies in a new light. No matter what level of interest in herbalism you may have, the recipes and concepts in this book are guaranteed to simplify your cleaning routines.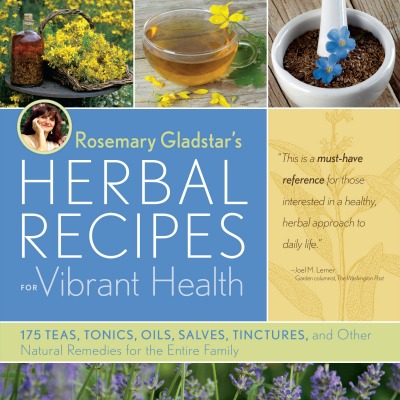 One of our favorite go-to primers in practical home herbalism is Rosemary Gladstar's Herbal Recipes for Vibrant Health, formerly known as The Family Herbal. Covering many daily uses for herbs, it is quite simply one of the best herbal resources from which to learn how to apply the herbal approach into daily life. With a variety of everyday recipes, Gladstar provides many ways to get to know and use herbs for the whole family. Her core strength is a friendly teaching style and deftness for choosing the right information to highlight, making the steps approachable while still lacing herbal wisdom throughout each chapter to frame each recipe. You may find yourself turning to this trusty little book time and again over the years. In fact, the recipes found here are so effective that many herbalists list them as their initial proof that herbs really do work.
Chapters are broken down by category, delving into broad topics, such as Gladstar's Prescription for Life, Taming Stress and Anxiety, Home Remedies for Everyday Ailments and Recipes for Radiant Beauty. More specific recipe chapters follow, including recipes For Children, For Women, For Men, and For Elders. Throughout these recipes are simple explanations of creating balance in the body as a form of daily support and in response to illness or injury.
Not only does Gladstar have a magical way of transmuting the mysterious world of herbalism into a few simple steps, but the joy she feels for this work brims from every paragraph and her passion for plants is simply contagious. We love the way Rosemary can spin a yarn about just about any plant or preparation without losing the thread of clarity and simplicity in her teaching. If you need a helping hand to guide you into the world of herbalism and some projects to apply your studies to — keep this book close at hand, as its guidance will aid you throughout all levels of your herbal journey.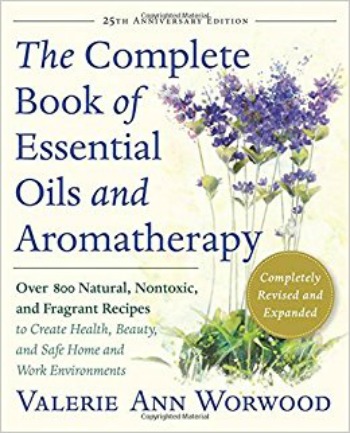 Before having much awareness of the herbal world, many of us may have had a few essential oils in our medicine cabinets — perhaps lavender for burns, tea tree or eucalyptus on hand for steams to clear the congestion of winter colds, or peppermint for headaches. Even without much knowledge of the science behind these essential oils, it often feels like having a secret ally in our toolkits that we might even suggest to friends in need. If this world of essential oils piques your interest, then Valerie Ann Worwood's Complete Book of Essential Oils and Aromatherapy can be a helpful guide, as it is one of the most comprehensive guides on this topic.
With years of experience in complementary medicine and aromatherapy, Valerie Ann Worwood's graciously shares her expertise in the clinical use of essential oils in this practical how-to guide, giving us a little bit of everything we may need to know.  She orients the complete beginner in plant chemistry and provides some basic tools to get started, but practitioners at any level can benefit from the 800 recipes included in the book, which covers ailments for women, men, children, and elders. She also explains in great detail the growing and harvesting practices for various plants that contribute to the different prices we encounter for various essential oils. The fair amount of ingredient overlap between recipes helps you to get the most out of the ingredients you decide to invest in. In fact, one of our favorite elements in this book is that Worwood has provided a list of her top ten go-to essential oils for basic care and travel kits. She even provides substitutes with similar actions and properties if you are missing any from her list. For its sheer volume of information and the practical way it is organized with charts and guides, this book remains at the top of our list for understanding the ways we can benefit from essential oils for wellness.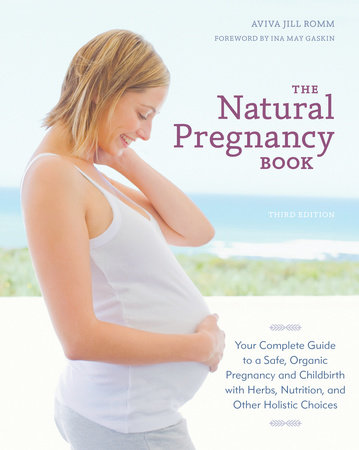 Aviva Jill Romm is an herbalist and practicing midwife who is also a Yale University-trained family physician in obstetrics, gynecology, and pediatrics. Her layered perspective on holistic health is uniquely informed by both allopathic and complementary medicine and is an invaluable asset to the field of herbalism. As Romm concedes in the introduction of this book, pregnancy is a complex, confusing, and exciting period in our lives. She also sees it as an opportunity full of potential transformation and empowerment. Pregnancy is the domain of women, historically, yet with all the positive advancements of modern medicine, one unintended side effect has been women's diminished connection to the process. By granting women the wealth of information from her combined experience, Romm seeks to empower women with information so they may reconnect to their bodies during this deeply personal rite of passage.
The book is arranged into two main parts: part 1 breaks down basic aspects of pregnancy and offers research, guidance, and complementary support, including helpful tips on nutrition, stress relief, posture, and exercise. She also goes into helpful tips for choosing a physician and the changes a woman can expect to her body, mood, and family unit. Part 2 provides a list of common ailments during pregnancy from anemia to indigestion to varicose veins, with guidance on natural interventions whenever possible. It also includes notes on safe herbs and dosage during pregnancy. Romm's informed and measured perspective puts one at ease in preparation for this intimate period in a woman's life. Her support of both allopathic and alternative approaches validates a woman's goal of holistic health during pregnancy while reinforcing her sense of safety. For those seeking an herbal approach to natural pregnancy care, this resource is an immensely informative and supportive trusted mentor.  
Herbalism As A Lifestyle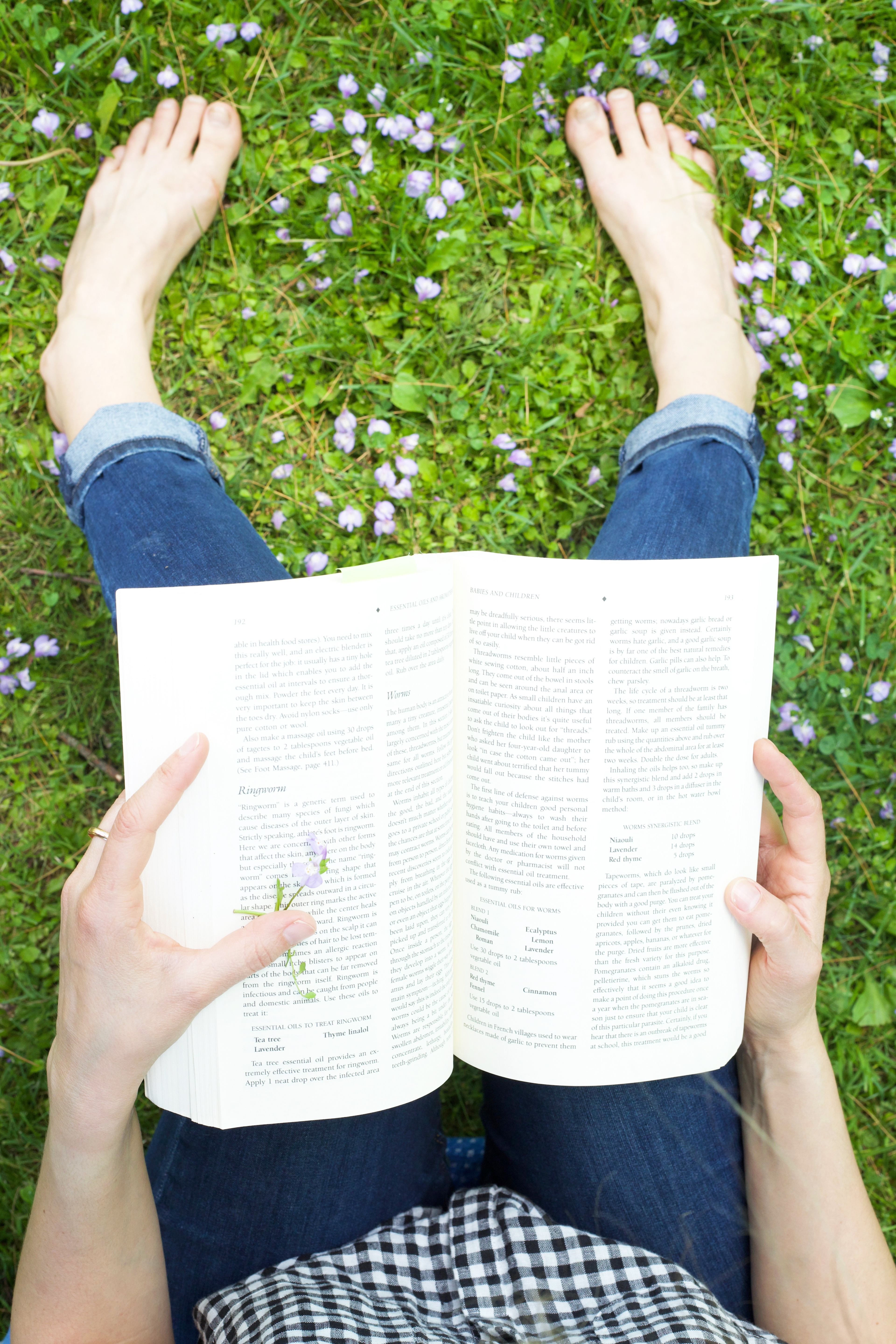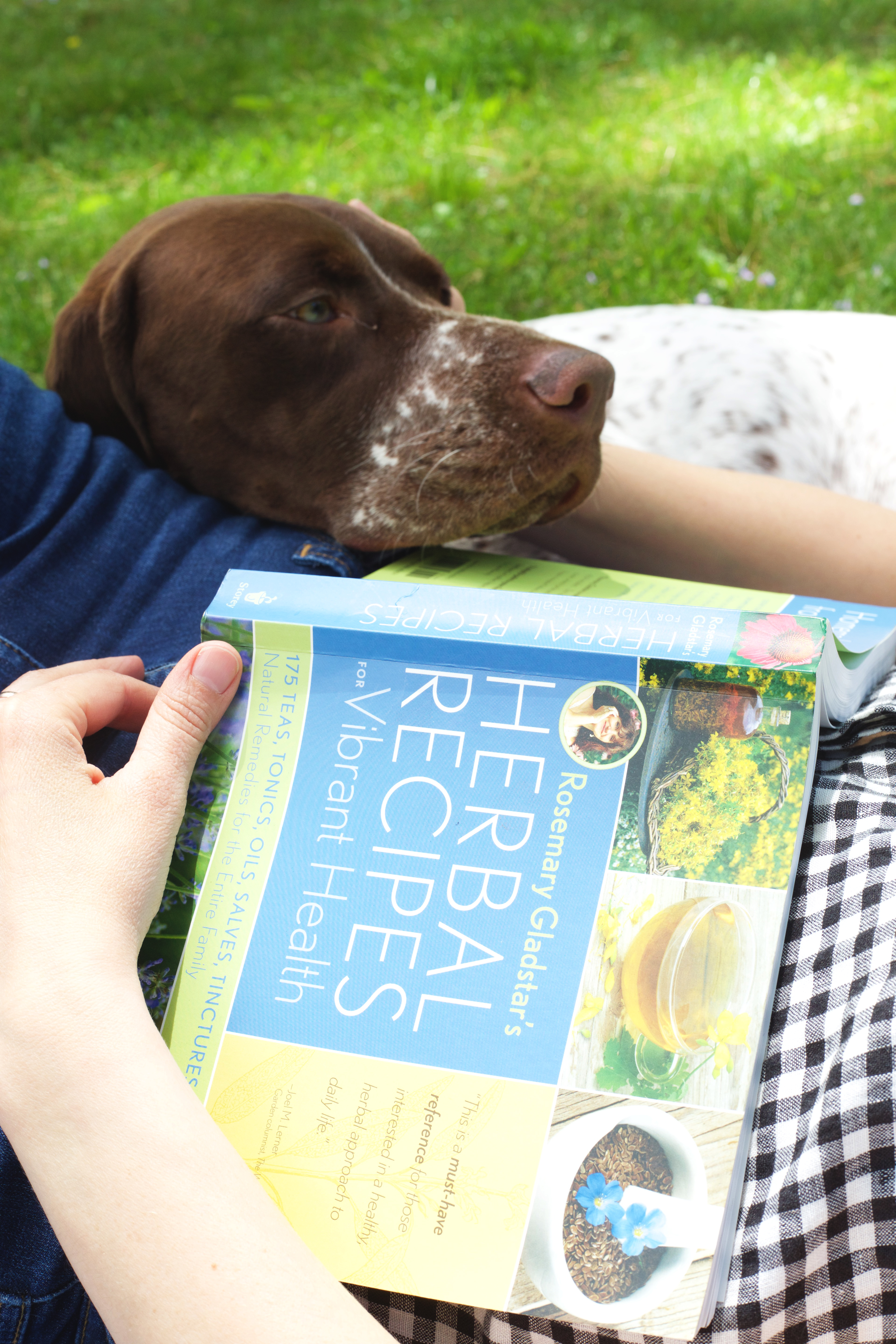 The world of herbalism is an endless series of doors to deeper wisdom, including ancient practices with modern day relevance. Herbalism is immediately available and applicable to our daily lives and the more we choose to reintegrate it, the more harmonious our lives may become. These herbal lifestyle books are great sources of inspiration and effective references when a need arises, and we'd like to see what natural approaches are available to us. They are also a great way to bring this fascinating information to other friends and loved ones in our life. While newcomers may be hesitant to try tinctures or bitters, a supremely effective hand salve might just transcend initial skepticism. Keeping natural first-aid remedies in our homes can teach our young ones an early respect for herbal preparations. As often is the case, the more ways we find to experiment with these herbs the deeper our relationship to them becomes, securing their place in our lives for years to come.
If you are curious about incorporating herbalism into your life (or to learn more about what an herbalist does, says, or creates), we invite you to join us in our Free Becoming an Herbalist Mini Course, a series of guideposts on your journey as an herbalist. This exploratory course dives into the topic of what it means to become an herbalist as well as the legal, ethical, and logistical considerations of using herbs. It will also inform and enlighten your herbal path – wherever it takes you!
Registration for the free course is open today, July 19th, through Sunday, August 5th, and class starts Monday, August 6th!
Register here: theherbalacademy.com/…/becoming-herbalist-mini-course
Books and resources listed in the Herbal Bookshelf, as well as in references, citations, and book reviews on the Herbal Academy website may contain titles and language that include words and phrases such as "healing," "treat," and "medicinal." Herbal Academy web pages that include book reviews, products, references, citations, periodicals, or other publications and links should not be construed as medical claim, diagnosis, or treatment. The Herbal Academy is not responsible for the content of these outside resources. The Herbal Academy makes neither medical claim, nor intends to diagnose or treat medical conditions.