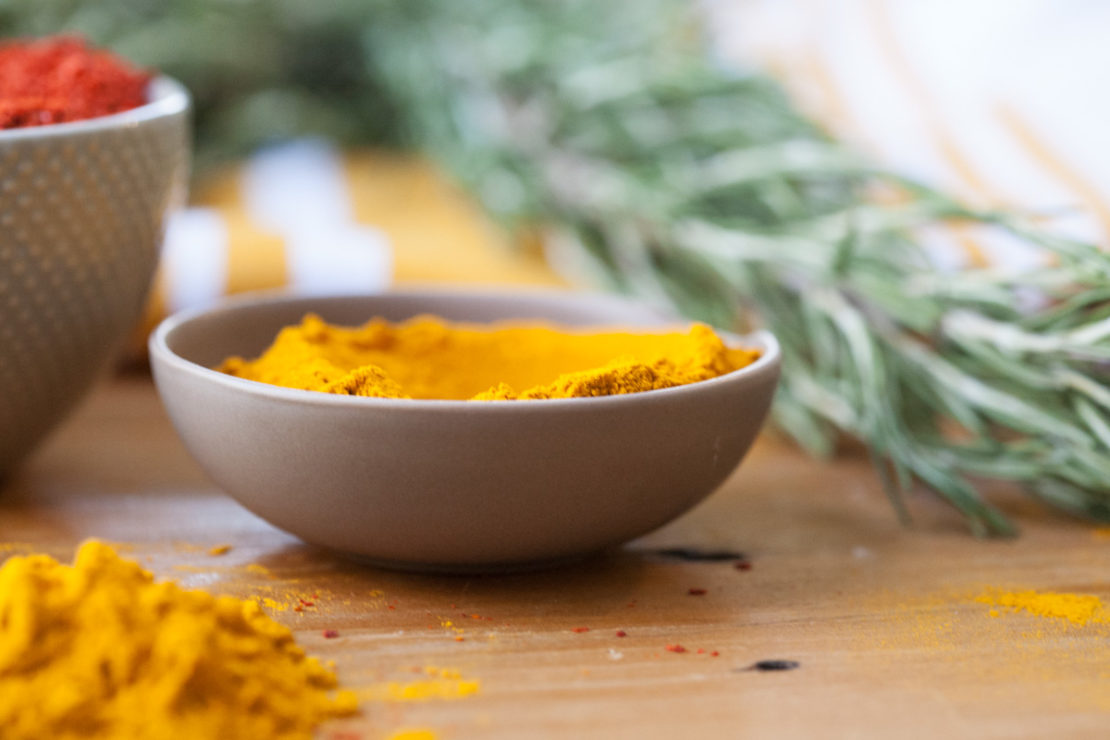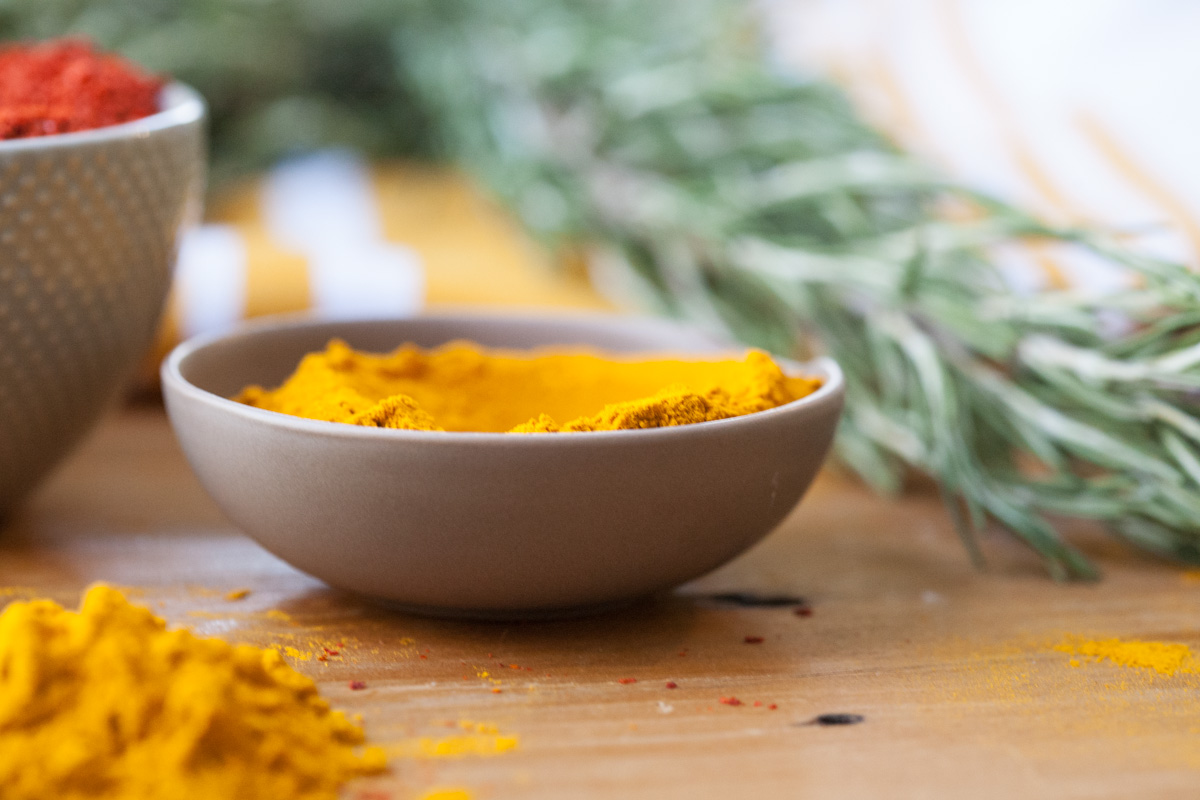 Get Cooking With Herbs! (Family Herbal Summer Series: Part 6)
Welcome to the last week of our Family Herbal Summer Series! It has been quite an adventure so far and I am excited to share this last part of our journey. This week is all about something that most of us love dearly—tasty food! Cultures around the world enhance both the flavor and health of their food by cooking with herbs. You, too, can bring herbs into your kitchen and to your family's table each and every day.
Get Cooking With Herbs
Cooking with herbs is a wonderful way to add the nutritional benefits of herbs to common foods that your family may already enjoy. Most herbs are chock full of antioxidants, vitamins, and minerals as well as offering useful herbal actions, making it well worth the effort to enjoy herbs in food! In Herbs Are Tasty from the Introduction to Herbs for Kids series you will find a guide full of tips and tricks for incorporating herbs into every meal of the day plus a handy printable chart sharing plenty of fun ways to cook with herbs to keep in your refrigerator for daily inspiration.
Please be sure to share your tasty herbal culinary adventures with us on Instagram! Simply tag your photos with #HAFamilyHerbalSummerSeries so we can join in the fun with you!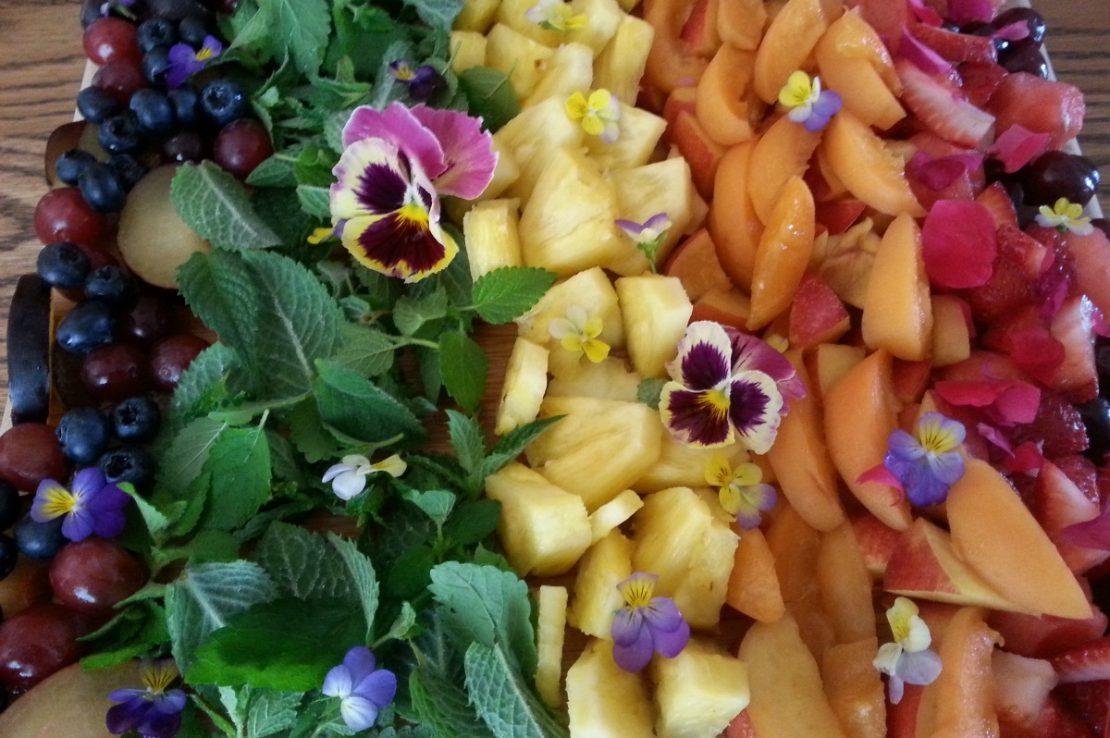 What's for Breakfast?
Offering a wholesome breakfast to the family is a great way to get the day started off right. You can make it extra healthy and tasty by adding herbs to your dishes. Saute veggies for a breakfast scramble with turmeric, garlic, ginger, thyme, oregano, and more. Sprinkle a little cinnamon and cardamom on your toast or oatmeal. Here are some tasty recipes that boast a big kick from herbs for you to enjoy. Get the kiddos in the kitchen tomorrow morning and whip up a batch of something tasty together!
In the height of summer, fresh produce abounds which makes it the perfect time to enjoy a tasty and light fruit salad for breakfast. Challenge your family to eat a rainbow with this Magical Rainbow Fruit Salad With Herbs & Flowers. It is really fun to create with kids. Lay it out as a full, beautiful rainbow or mix it up in a bowl. Either way, be sure to enjoy this while the weather is warm and produce is abundant!
When my children were very small, we loved to make granola together. There is something about the measuring, pouring, and mixing required to make a batch of granola that they just loved. Granola is also a flexible food to create and offers children a chance to include things they love in the mix be it a favorite nut, dried fruit, or even some dark chocolate chips. This Herbalicious Homemade Granola recipe has plenty of tasty goodie ideas for kids to choose from plus a big herbal boost from powdered herbs added in before baking.
Whip up a batch of tasty breakfast baked goods and make a few extras to have on hand during the week for breakfast and snacks.
If you have plenty of fresh lemon balm growing in your yard these

Lemon Balm Lavender Scones

are a great choice for enjoying some of that bounty from the garden. Get the kiddos outside to help you harvest fragrant lemon balm—what a great way to start off the day!

Throw a handful of Calendula petals into the batter of these delicious

Zucchini Summer Squash Chocolate Chip Muffins

before baking to give them a little herbal lift.

Enjoy the tasty sweet spice of cinnamon, nutmeg, and allspice in some

Bran and Buckwheat Muffins

!
Have you ever added herbs to a smoothie? If not, you are in for a treat! Blend up a tasty herbal smoothie for breakfast on a warm summer day or when your family is busy and on the go. These 3 Go-To Herbal Smoothies use nutritive herbal infusions in a liquid component of the recipe, which is pretty smart! You can also find ways to enjoy adding fresh herbs to smoothies including basil. It might sound weird, but trust me it is delicious! Try a Blackberry Basil Bliss Smoothie or enjoy experimenting with both fresh mint and basil in your breakfast smoothie!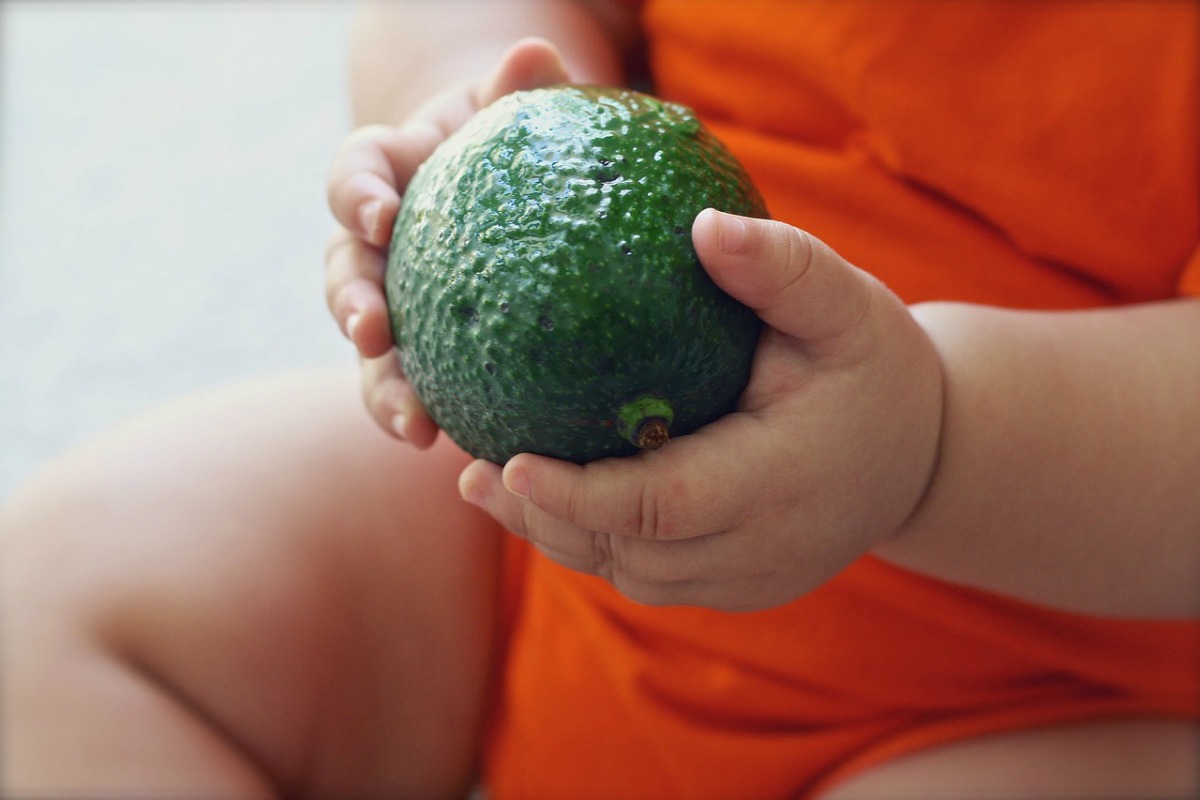 Savory Bites
Guacamole and pesto are two delicious food items that readily adapt to a wide variety of herbs. As a bonus, most kids love making and eating both of these as a dip or topping!
Guacamole is a favorite around our house. My kids love to use a potato masher when smashing up the avocado. Gather up the savory herbs from your garden and toss them in! We enjoy using a mix of chives including the blossoms, cilantro, basil, thyme, oregano, parsley, arugula, and nasturtium flowers.
Bountiful Herb Guacamole
Ingredients
2 medium sized avocados
½ to 1 cup of fresh chopped herbs, depending on how herbie you want it!
1 to 4 cloves fresh garlic, depending on how much garlic your family will enjoy
1 fresh lime, juiced
Salt to taste
Directions
Start making your guacamole by mincing up the garlic. Add a nice, big pinch of salt to the garlic during mincing to help hasten the breakdown of the garlic. Set aside.
Work with your kids to remove stems from your herbs, wash, and chop.
Cut the avocados in half and twist to open. Remove the seed and slide a spoon around the inside of the rind to loosen the flesh of the avocado. Place this is a nice shallow bowl or on a big plate.
Using a potato masher or a fork smash up the avocado until smooth. This is a super fun job for kids. So let them help you out and plan to be patient while they happily smash away for a bit.
Next add the herbs, the lime juice, and enough garlic to appease your child. If you like more garlic in your guacamole, set aside extra and add to your portion only.
Smash everything up together and salt to taste.
Enjoy with fresh chopped veggies, crackers, or your favorite dish!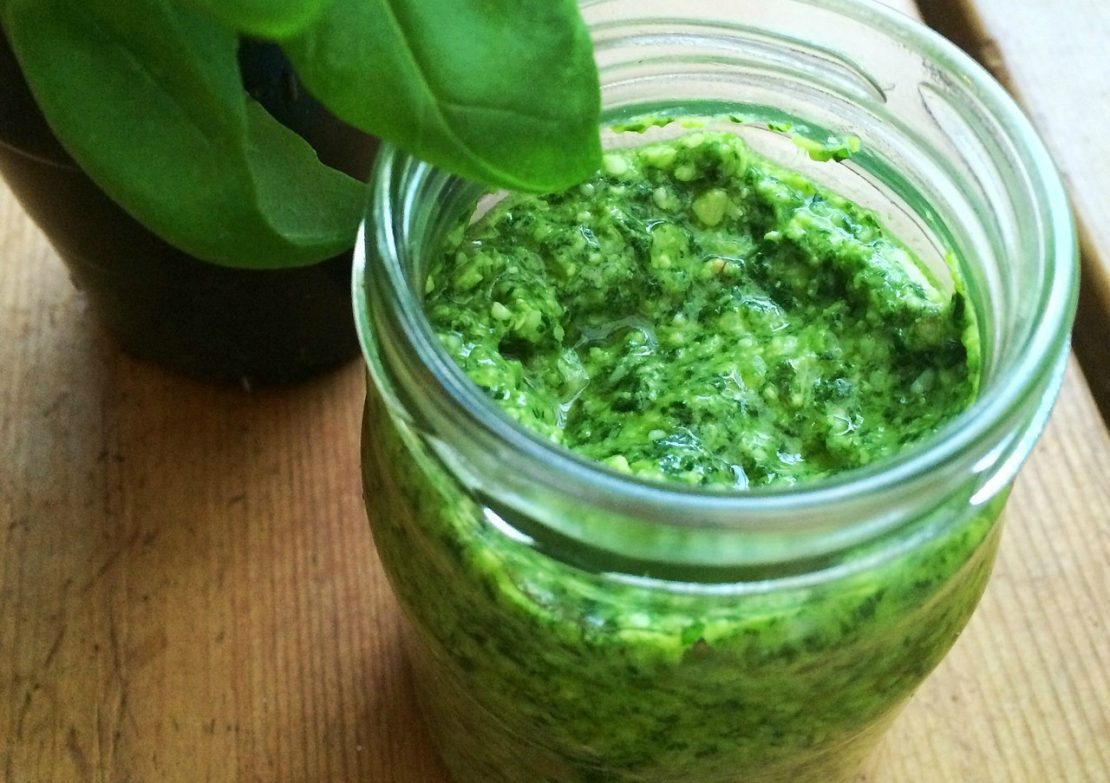 Pesto offers one of the simplest and tastiest ways to bring a variety of herbs onto the family table. A basic pesto recipe can be made with more than just basil lending itself well to the incorporation of many different herbs and leafy greens, like in this Delicious Beet Greens And Spinach Pesto Recipe. Of course, the greens and herbs you choose to use will affect the flavor of the pesto, so don't be surprised! The basic recipe includes using nuts, olive oil, garlic, and salt to make up a tasty dip or topping for pizza, veggies, or pasta.
Fresh Herbs & Greens for Pesto
| | |
| --- | --- |
| Basil | Spinach** |
| Catnip | Beet greens** |
| Cilantro | Arugula |
| Nettle, blanch to remove the sting | Lamb's quarters |
| Parsley | Kale & Chard** |
| Oregano* | Chickweed |
| Mint* | Spring dandelion greens |
| Sage* | |
*Use in small amounts
**Blanch these tougher greens in boiling water
Make Your Own Pesto
Experiment with the ratios in this recipe as well as the different choices for leafy greens and nuts to find your favorite pesto combinations!
Ingredients
1/3 cup of nuts such as pine nuts, almonds, walnuts, pistachios, and pecans
2 cloves of garlic
4 cups of loosely packed fresh herb and green leaves. Use a combination for a depth of flavor
Juice of 1/2 a lemon
Olive oil
Salt
Parmesan cheese, optional
Directions
Combine the nuts and garlic in a food processor and process until ground.
Add the greens and lemon juice.
Process the greens and lemon juice while you begin drizzling in the olive oil until the pesto begins to loosen and it is the texture you want.
Add optional Parmesan cheese
Salt to taste and enjoy!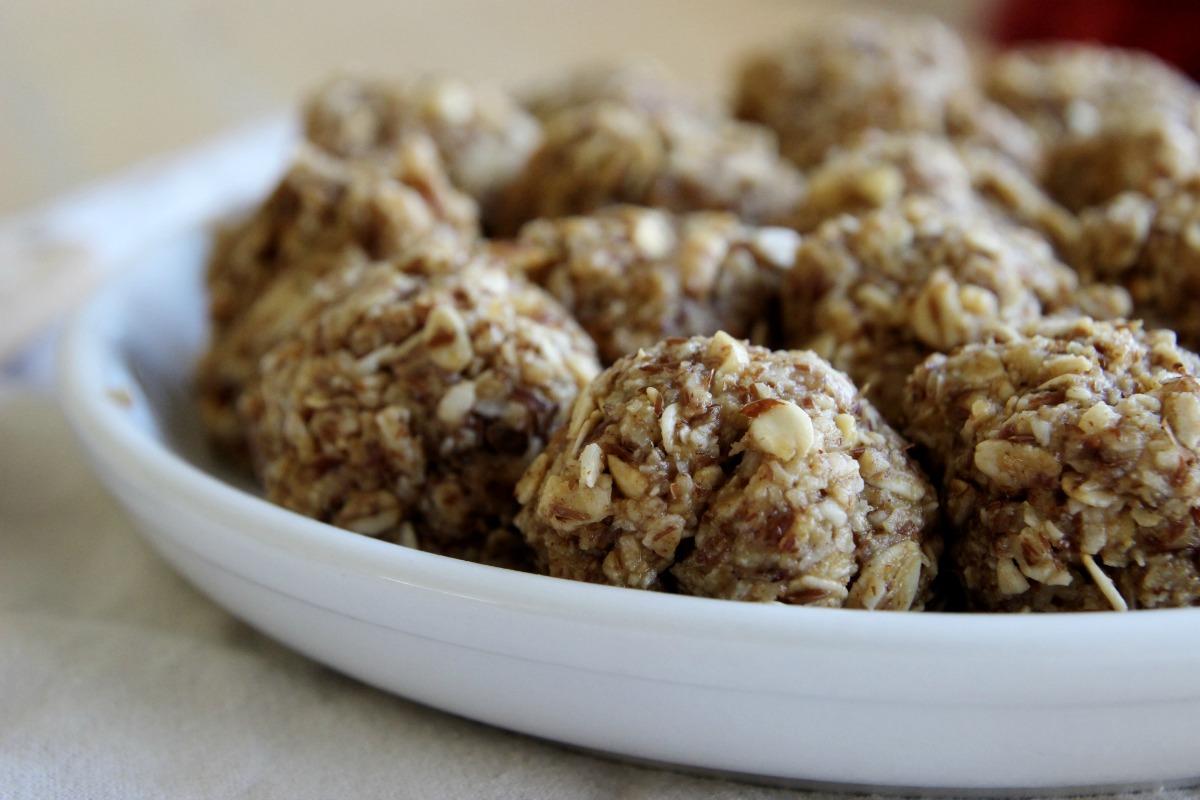 Special Herb Filled Snacks & Treats
Kids often need a little something to tide them over between meals. When cooking with herbs you can create healthful snacks and treats together to keep little tummies with an herbal boost until the next meal.
Learn how to make a chai spiced adaptogen powder to help you create Herbal Infused Snacks on the Go such as delicious herb-infused energy bites or even pudding! Or enjoy offering the goodness of herbs in a yummy Herbal Jello from the Nerdy Farm Wife. You can also make jello extra special by gathering your own dandelion flowers for this Dandelion Gelatin from the Homestead Lady.
Frozen Delights for Hot Summer Days
Who doesn't love cooling down with something special and delicious on a hot summer day? A favorite way of herbalists to offer herbs to kids is with a tasty herbal ice pop! Homemade with a mix of infusions and fresh fruit, herbal ice pops are a hydrating, nourishing snack. You can blend up almost any child-friendly tea with fruit to make your own ice pops or enjoy this tasty High-C Herbal Ice Pop!
Another perennial summertime favorite is creamy, cold ice cream. Herbs are right at home in ice cream!

Tasty Herbal Baked Goodies
Do your children love to bake? Mine do! And sometimes it seems like there is no better way to get my children in the kitchen with me than to bake up something tasty together. Baking with herbs can be as simple as adding a couple of teaspoons of cinnamon to a batch of muffins or using big quantities of fresh herbs such as in the fresh mint cookies with dark chocolate found here. You can also use herbs to decorate your baked goods and make them lovely to look at. My children often devote themselves to cake decorating with beautiful flowers as much as they would to any piece of art they are involved in creating. So the next time you bake something, try tossing in a few teaspoons of a ground spice you have on hand or even a cup full of fresh herbs!
You can also use herbs to decorate your baked goods and make them lovely to look at. My children often devote themselves to cake decorating with beautiful flowers as much as they would to any piece of art they are involved in creating. So the next time you bake something, try tossing in a few teaspoons of a ground spice you have on hand or even a cup full of fresh herbs!
Herbs for Baking
| | | |
| --- | --- | --- |
| Sweet | Savory | Decoration |
| Rose petals | Thyme | Pansies & violets |
| Calendula petals | Sage | Roses |
| Red clover blossoms | Rosemary | Calendula |
| Dandelion flowers | Garlic | Lemon balm leaves |
| Lemon balm | Nettle | Mint leaves |
| Mints | Oregano | Dandelion flowers |
| Cinnamon | Dandelion | Cinnamon powder |
| Clove | Red clover | Nasturtium flowers |
| Allspice | Turmeric | |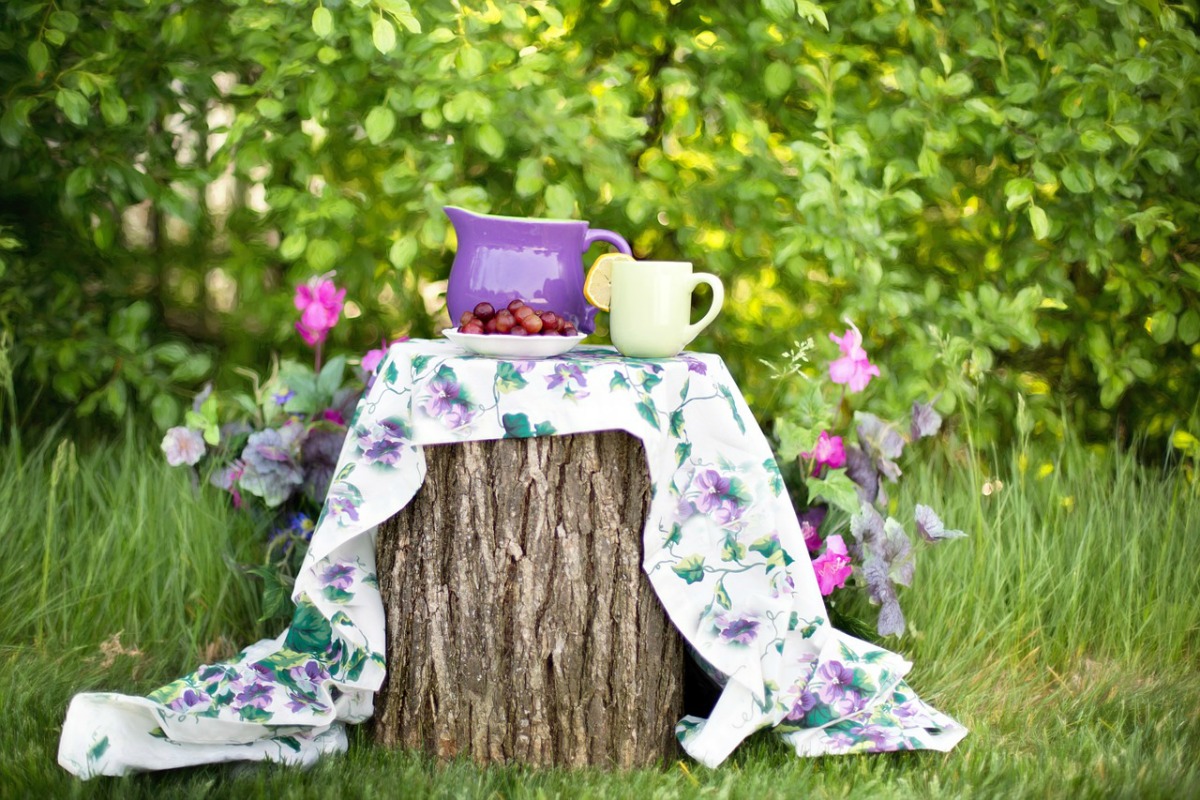 Yummy Drinks to Enjoy
What better way to enjoy the tastiness and benefits of herbs than in a delicious drink? Herbs lend themselves easily to all kinds of beverages. Water works wonderfully in extracting constituents from plants including vitamins and minerals. This means that making herbal drinks brings nutrition and the goodness of herbs right into your family's teapot or lemonade pitcher.
Cooling Drinks for Summertime
Speaking of lemonade, did you know that you can use a variety of herbs in lemonade? Rose petals and hips, raspberry, nettle, chamomile, elder flowers, and even garlic (find a recipe for garlic lemonade here) are a few herbs that work well in lemonade. This recipe for delightfully purple Violet Lemonade will give you the instructions you need to make your own creations such as substituting the herb of your choice for the violet flower and leaves. Use less quantity of herb if you are using dried herbs as they are more concentrated.
Herbal iced teas are also a pure delight during the summer. Whip up a batch of Family-Friendly Herbal Chai and serve it cold over ice for a tasty treat. Or find a recipe for a delicious sour and flowery cooling iced tea here. If your family loves coconut and vanilla, try making some Vanilla Coconut Kefir with this recipe from the Little Herbal. You can even blend the kefir with some fruit and freeze into tasty ice pops! And don't forget to enjoy a smoothie or two for a refreshing drink on a hot day!
Warm & Tasty Comfort Drinks
A warm cup of tea offers so much comfort, and making it for others is like an act of love. My kids often ask for a cup of tea after a long, hard day or before bedtime. They have their own special tea cups to drink from and even their own small teapots which they adore using!
Help your child find teas they will love to drink by hosting a little tea party for your family or even for your child's friends!

Tea Tasting & MYO Herbal Tea for Kids

from Mama Rosemary will give you all the information you need to enjoy exploring herbal teas together.

If you are looking for a tea recipe that is all ready for you to enjoy, check out this delicious recipe for

Sweet Vitamin C Rosehip Tea

from the Homestead Lady.

This

Soothing Sani-Tea

 is perfect for fractious parents and kiddos alike offered by Prairie Herbcraft.
Other warm beverages include the well-loved cup of cocoa. You can add herbs such as rose, mint, or cinnamon to your cocoa to make it even more delicious and wonderful. Check out this yummy Real Peppermint Hot Cacao recipe! Another favorite hot beverage for children is hot apple cider. The addition of herbs makes this a wonderful healthful drink. Find a family-friendly recipe here.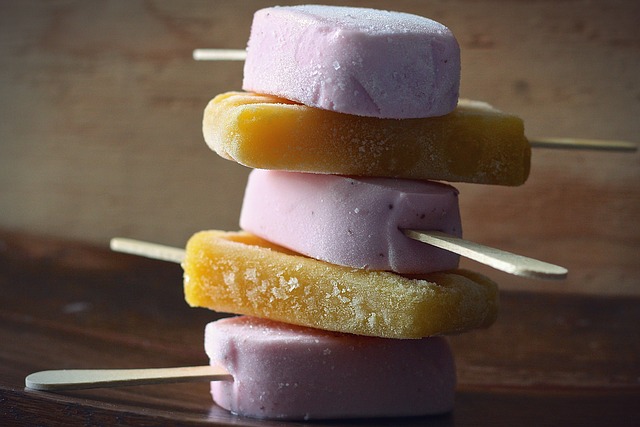 I hope you found something tasty and new to make with your family this week! If you are looking for more healthy eating ideas chock full of the goodness of herbs, visit the Eat Well section of the Academy blog where you will find oodles of inspiring recipes as well as tips and trick to make healthy eating easy and fun.
Thank you so much for joining us during the Family Herbal Summer Series. We sure hope you and your family had fun during our herbal adventure and that you learned a little something along the way. You can enjoy the whole series here!
Week 6 Recap & Action Plan
Make an herb filled breakfast

Enjoy some guacamole or pesto or both!

Try your hand at making an herbal treat such as ice cream, ice pops, or a delicious baked good.

Share an herbal drink together as a family – hot or cold, it's up to you!

Show us your yummy creations on Instagram using hashtag #HAFamilyHerbalSummerSeries!