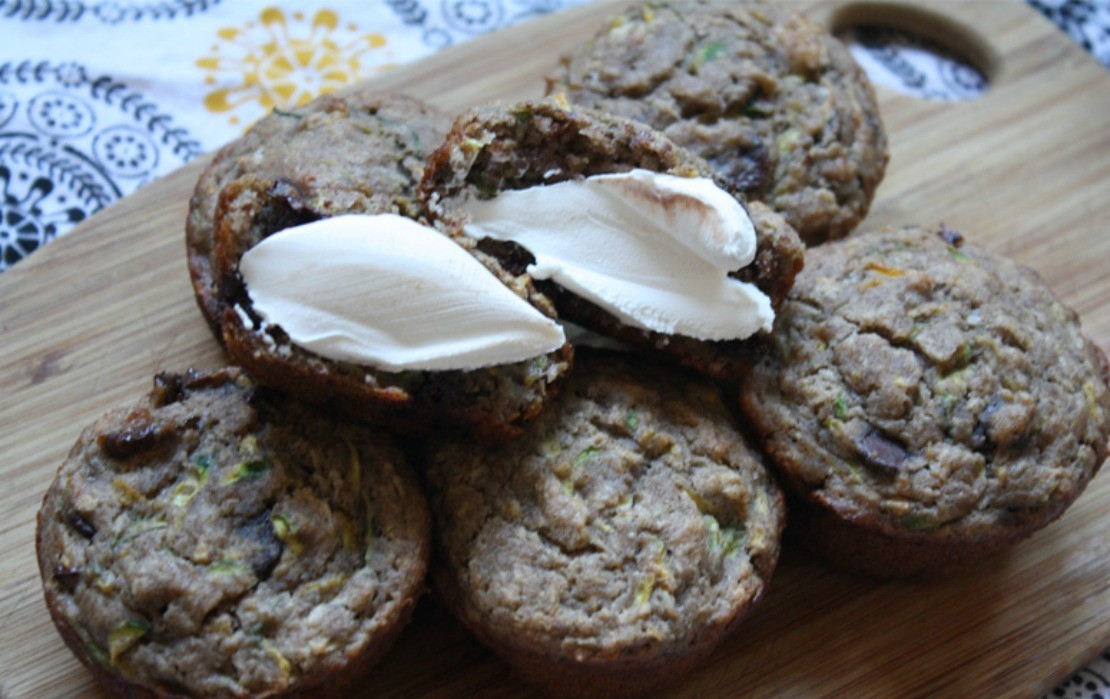 Zucchini Summer Squash Chocolate Chip Muffins
The winding down of summer correlates to one thing. No, not fall—yet.
We're talking about the overflow of fresh summer produce coming out of every local farm!
Tomatoes, zucchini, summer squash, onions, strawberries….you know it, and it's probably in abundance right now at the nearest CSA or farmer's market. Or maybe even your own garden. So how do you make sure none of it goes to waste?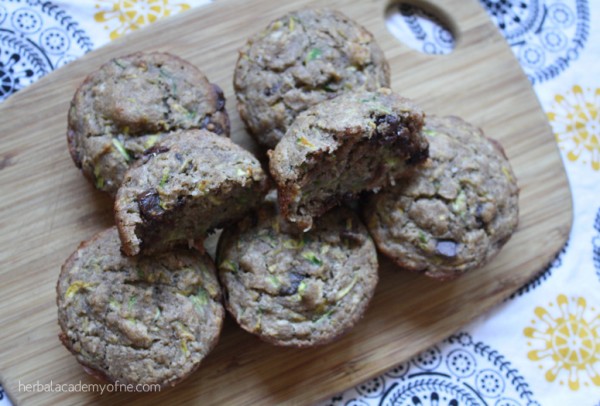 The classic way to use up large quantities of summer squash and zucchini is to make zucchini bread. Most recipes calls for lots of eggs, refined sugar and are heavy on white flours. These vegan zucchini and summer squash chocolate chip muffins are bursting with healthy ingredients that you can feel good about. So put that produce to good use and whip up some of these delicious treats no one will believe are plant-based!
Zucchini Summer Squash Chocolate Chip Muffins
Ingredients
3 cups grated zucchini and summer squash
1 ½ cups organic buckwheat flour
1 cup organic all-purpose flour
½ cup shredded coconut
½ cup applesauce
1/3 cups dark chocolate chips
1/3 cup organic raw sugar
¼ cup pure maple syrup
¼ cup coconut oil
3 tbsp ground flax, plus 6 tbsp water
2 tsp pure vanilla
2 tsp baking powder
½ tsp sea salt
Directions
Preheat oven to 350 degrees

In a mixing bowl, whisk together buckwheat flour, all-purpose flour, shredded coconut, baking powder and sea salt

Stir together flaxseed and water and let sit for 10 minutes

In another bowl, mix together applesauce, sugar, maple syrup, coconut oil, vanilla and the flaxseed mix

Stir in zucchini and summer squash and mix well

Slowly pour dry ingredients into wet ingredients and keep mixing until well incorporated

Once mixed, stir in chocolate chips

Pour into greased muffin tins (makes about 18 muffins) and bake at 350 degrees for 22-25 minutes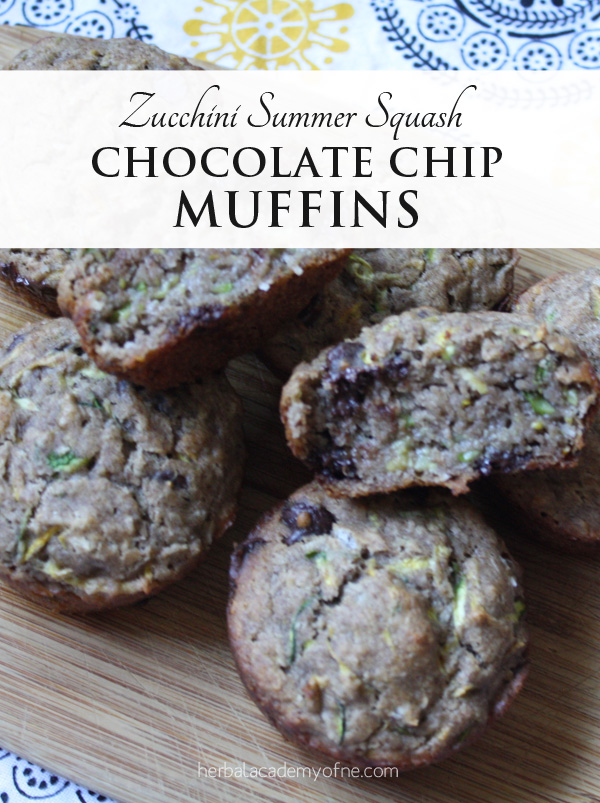 Lisa is the founder, personal chef and blogger of The Vegan Pact. She has a passion for creating delicious and healthy meatless meals for both her friends and clients. In addition to vegan cooking, she enjoys yoga, reading, writing, traveling and photography. Lisa resides in Natick, MA.