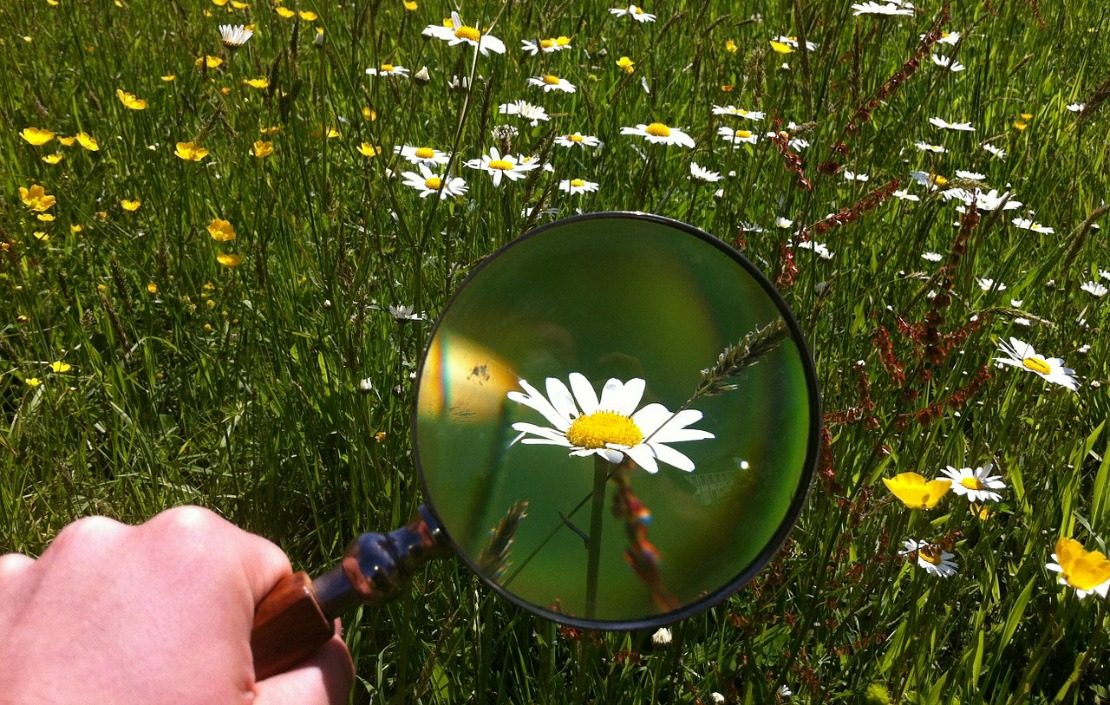 Introduction to Herbs for Kids
Welcome to our very special Introduction to Herbs for Kids series! Children are often fascinated by the natural world, learning from simple interactions with a puddle or a bug or a tree. This series of lessons caters to that natural inquisitiveness while introducing children to the world of herbalism in interesting and enjoyable ways. Written towards children, this is a series of lessons kids can enjoy reading on their own or with a parent. With plenty of hands-on activities, printables, and herbal crafts to try, your child will be learning the basics of herbalism while having a fun!

Join Us For Introduction to Herbs for Kids
Lesson 1: Meet My Friend Herb! Part One
Until we take a closer look, many of us don't really know what an herb is or maybe even why we would use herbs. This lesson gives your child an introduction all the basics of herbalism answering such questions as- What is an herb? Why would I want to use herbs? What part of the herbs should I use? And how can I use herbs? You will also find information on safe use of herbs. There is a wonderful little guide to a few well-loved child friendly herbs with printable herb flashcards for study and a great word search to enjoy along with plenty of activity suggestions for kiddos big and small.
Introduce yourself to Herb here: https://theherbalacademy.com/introduction-to-herbs-for-kids-meet-my-friend-herb/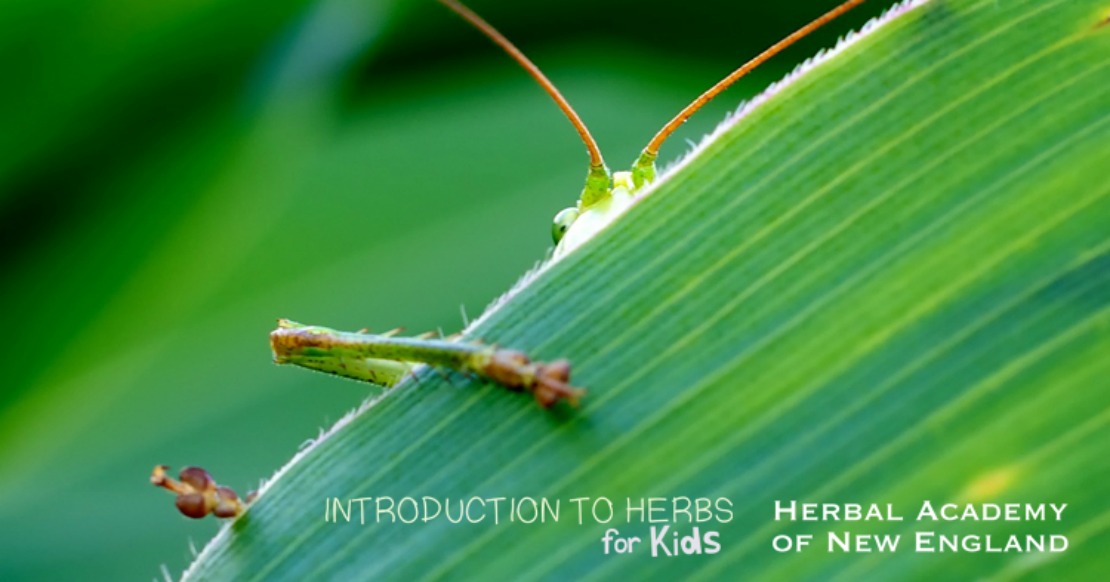 Lesson 2: Meet My Friend Herb! Part Two
In this lesson we learn even more about our friend herb! To really get to know plants It is important to understand a bit about botany. Knowledge of botany basics helps herbalists with things such as plant identification and it also gives them a kind of special language with which to communicate about plants. Like a mini science lesson, your child will learn the basics of plant morphology along with an introduction to plant names (botanical nomenclature) and their families. There are some great experiments to try and printables to fill out!
Enjoy botanical learning here: https://theherbalacademy.com/introduction-to-herbs-for-kids-meet-my-friend-herb-part-2/

Lesson 3: A Kid's Herbal Pharmacy
Now that we have all become acquainted, it is time to start really using and enjoying herbs. Here your child and you will find all the information needed to make and start using herbs in fun hands-on ways that kids love. Learn how to make kid-friendly herbal infusions and then use that infusion to make a bath, popsicles, and a compress! Also find out how to create poultices and infused oils for skin care. Find even more information about special herbs for kids, instructions for creating your own pharmacy notebook, and great crossword puzzle!
Come craft with us here: https://theherbalacademy.com/introduction-to-herbs-for-kids-a-kids-herbal-pharmacy/

Lesson 4: Keep It Simple
This very special lesson will introduce your child to the fine art of simpling. This term refers to the idea of getting to know and using one herb at a time. When focusing on just one herb at a time, people can really develop a close relationship with that herb. In Keep It Simple you will find special suggestions for getting to know five different herbs that kid's adore. From tea tasting to experiments to building activities there is a lot here to enjoy!
Come make some good herb friends here: https://theherbalacademy.com/introduction-to-herbs-for-kids-keep-it-simple/

Lesson 5: Start Your Herb Garden
Does you child love playing in the garden? Do you often find them hanging out with the plants? Or have you and your kiddo dreamed of planting your own herb garden? If so than this lesson is for you! Filled with all the information you need to start growing your very own herb garden including a growing and use guide to help you fill your garden with herbs you child will love and a garden planning activity sheet.
Dig in the dirt with us here: https://theherbalacademy.com/introduction-to-herbs-for-kids-start-your-herb-garden/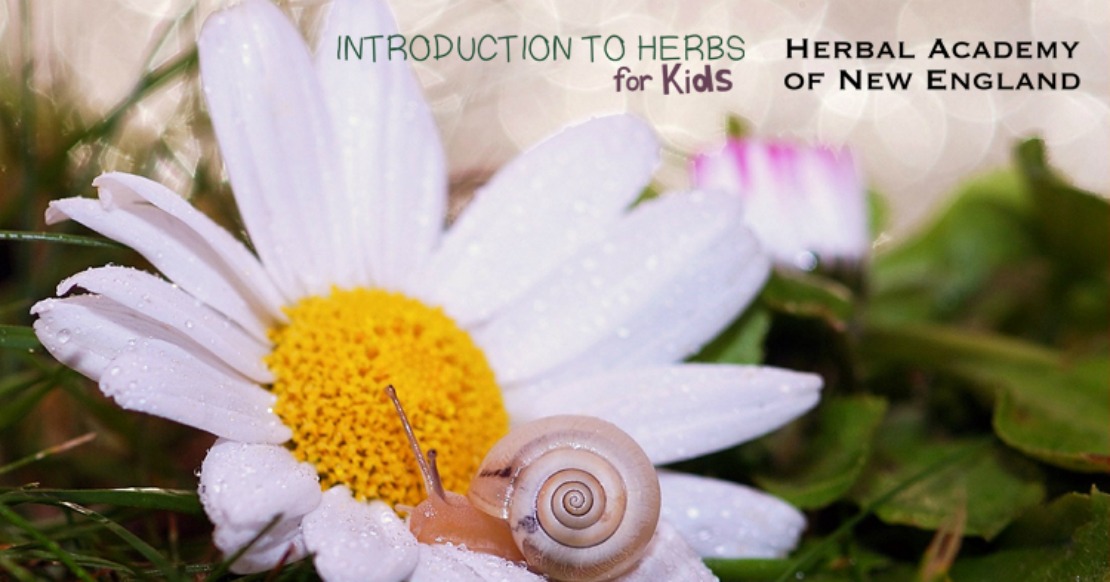 Lesson 6: Adventures in the Herb Garden
If you are looking for more garden fun, this lesson is full of interesting and sometimes silly ways to enjoy your beautiful herb garden. You will find some crazy ways to sprout your very own seeds and ideas for attracting some helpful insect friends to your garden. When harvest time comes, this lesson gives you guidance for harvesting and drying the herbs you grew! After your herbs are all harvested and dried they will need labels to help you keep track of who is who, so we have some lovely labels for you to print and use.
Enjoy more garden fun: https://theherbalacademy.com/introduction-to-herbs-for-kids-more-herb-gardening-fun/

Lesson 7: Wildcrafting
Did you know that many of the plants you see around you in the world have been used by people as medicine or food? You can learn about the useful plants growing in the forest, by rivers and streams, in grasslands, and even in urban landscapes. With proper identification many of these plants can even be harvested and used! That is what this lesson is all about! We provide you and your child with the resources you need to get out into the wild and enjoy wildcrafting herbs!
Get wild here: https://theherbalacademy.com/introduction-to-herbs-for-kids-wildcrafting/

Lesson 8: Herbs Are Tasty!
Our last lesson is the most delicious because here we take herbs into the kitchen to make our food tasty and delightful. This lesson is filled with recipes and ideas for fun ways to cook with herbs. There is also a great chart to print out and keep on the fridge to inspire your kiddo to enjoy herbs in their food.
Visit here to get cooking: https://theherbalacademy.com/introduction-to-herbs-for-kids-herbs-are-tasty/
It is our fondest wish that this series of lessons inspire your child to start walking the sweet herbal road. It is a life long journey, that leads to health, vitality, and an enduring sense of wonder!
Parents who want to enjoy learning even more about herbalism can join us with a membership to the Herbarium or even in one of our wonderful online Herbal Courses.