Botanical Mixed Drinks Workshop
Botanical Mixed Drinks Workshop
Did you know that many of your herbal elixirs can double as incredible cocktail and mocktail ingredients? Bitters, herbal sugars and syrups, infused honeys, botanical vinegars, and even tinctures have all starred in seasonal mixed drinks for centuries. In fact, many high-end restaurants have infusions behind the bar that you would otherwise expect to see at an herbalist's home!
You do not need to drink alcohol to enjoy the recipes and techniques shared in this laidback workshop! Many recipes include non-alcoholic alternative ingredients—for example, replacing violet-infused vodka with violet tea—to ensure the drink's balance, herbal properties, and flavor remain impeccable whether or not you include alcohol.
This self-paced, online workshop will teach everything you need to know to start making flavorful herbal drinks at home using ingredients and supplies that you likely already have in your pantry. Explore the anatomy of a well-made mixed drink, discover easy ways to transform a cocktail into a mocktail for those times when you want to avoid alcohol, and learn how to create a well-stocked bar with basic supplies and herb-infused essentials like Honeysuckle Liqueur, Wild Vermouth, Hibiscus Syrup, and Orange Bitters.
With informative videos, beautiful graphics, and downloadable charts, you'll be set for success as you learn our 14 favorite botanicals to use in drinks – and how to prepare them for the best results. We'll send you off with a final toast featuring 13 unique herbal cocktail recipes, including Flora Forager Collins, Violet Fizz, Bloody Rosemary, and more. 
So join us as we infuse, shake, stir, and sip our way to sprucing up bare-bones drinks into something more tasty, aromatic, and pleasing to the senses – it's officially happy hour at the Herbal Academy, and we'll be serving lots of delicious botanical drinks in this kitchen-ready workshop. Don't forget, it's BYOB (bring your own bitters)!
Upgrade your enrollment with the Herbal Academy's Botanical Mixed Drinks Recipe Book, a complimentary collection of 82 cocktails and mocktails inspired by the season – and this workshop! 
Description
Join us as we infuse, shake, stir, and sip our way to sprucing up bare-bones drinks into something more tasty, aromatic, and pleasing to the senses! Whether you're whipping up a pre-dinner apéritif or serving drinks to guests at a holiday party, there's more to creating a botanical mixed drink than simply adding a few leaves or flowers to the glass.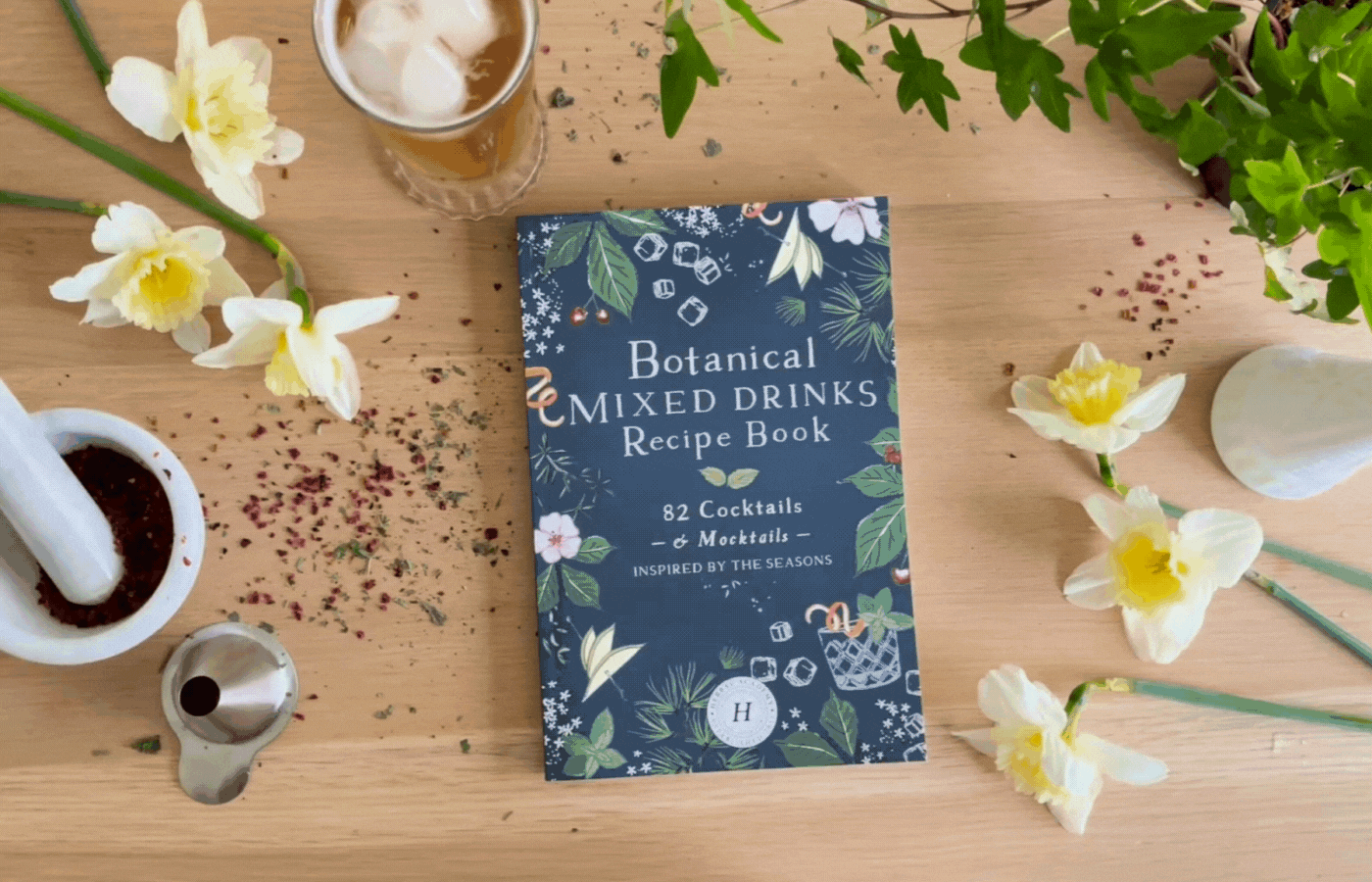 Botanicals can be infused into every element of a cocktail or mocktail, allowing you to create unique, delicious drinks to sip and savor with friends and family.
The Botanical Mixed Drinks Workshop will walk you through the process of creating your own botanical mixed drinks from start to finish, whether it's including your favorite herb-infused alcohol as the foundation, fine-tuning the flavor with an herbaceous condiment, or giving it a final flare with a floral garnish. You don't even need to drink alcohol to enjoy the recipes and techniques that we are concocting in this workshop. Each cocktail recipe includes non-alcoholic alternative ingredients to make a mocktail version—for example, replacing violet-infused vodka with violet tea—to ensure the drink's balance, herbal properties, and flavor remain impeccable whether or not you include alcohol.
If you're ready to give your mixed drinks a botanical edge by adding fragrant, flavorful herbs to each glass, then join us as we cheers to this creative, hands-on workshop.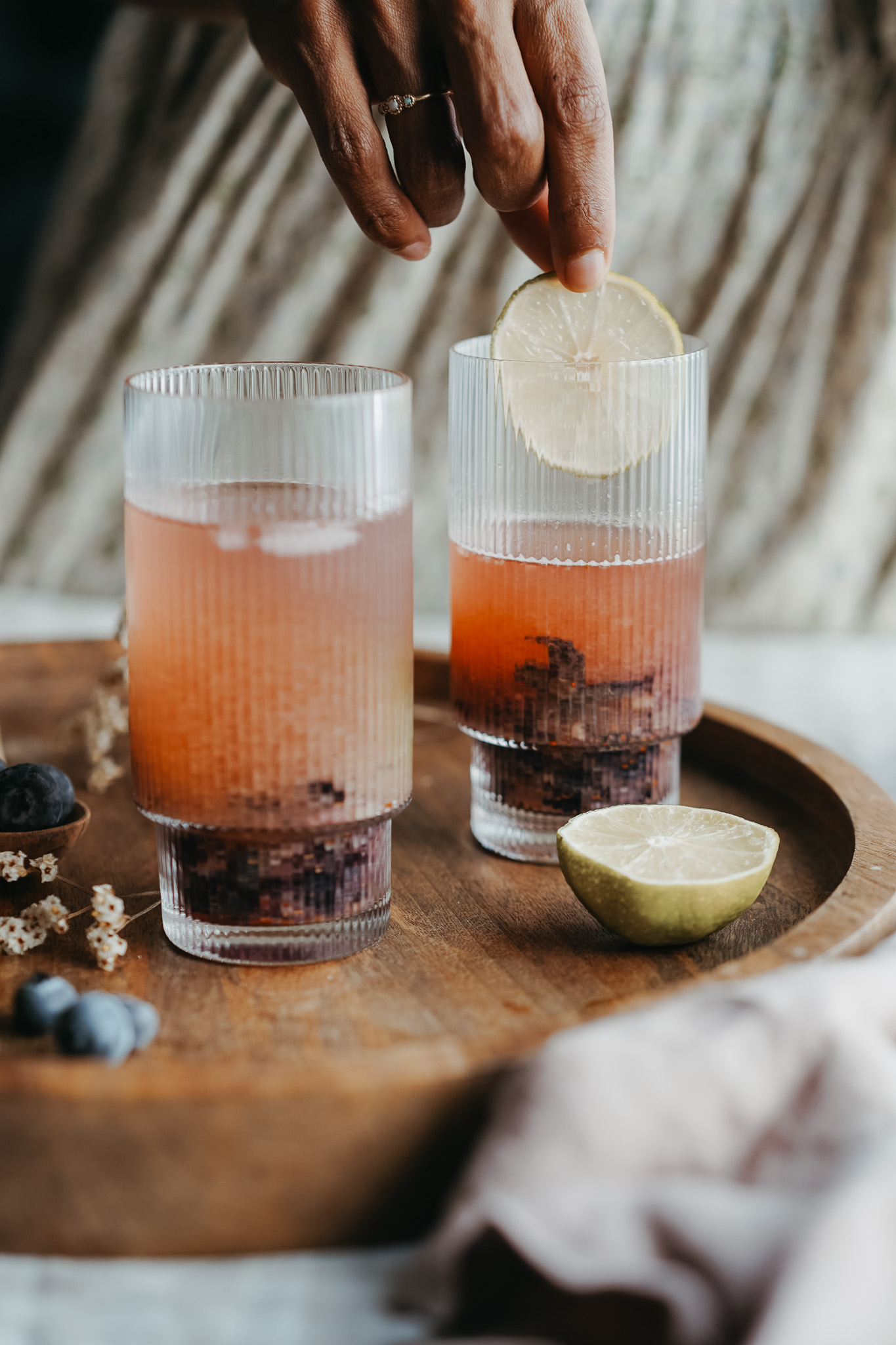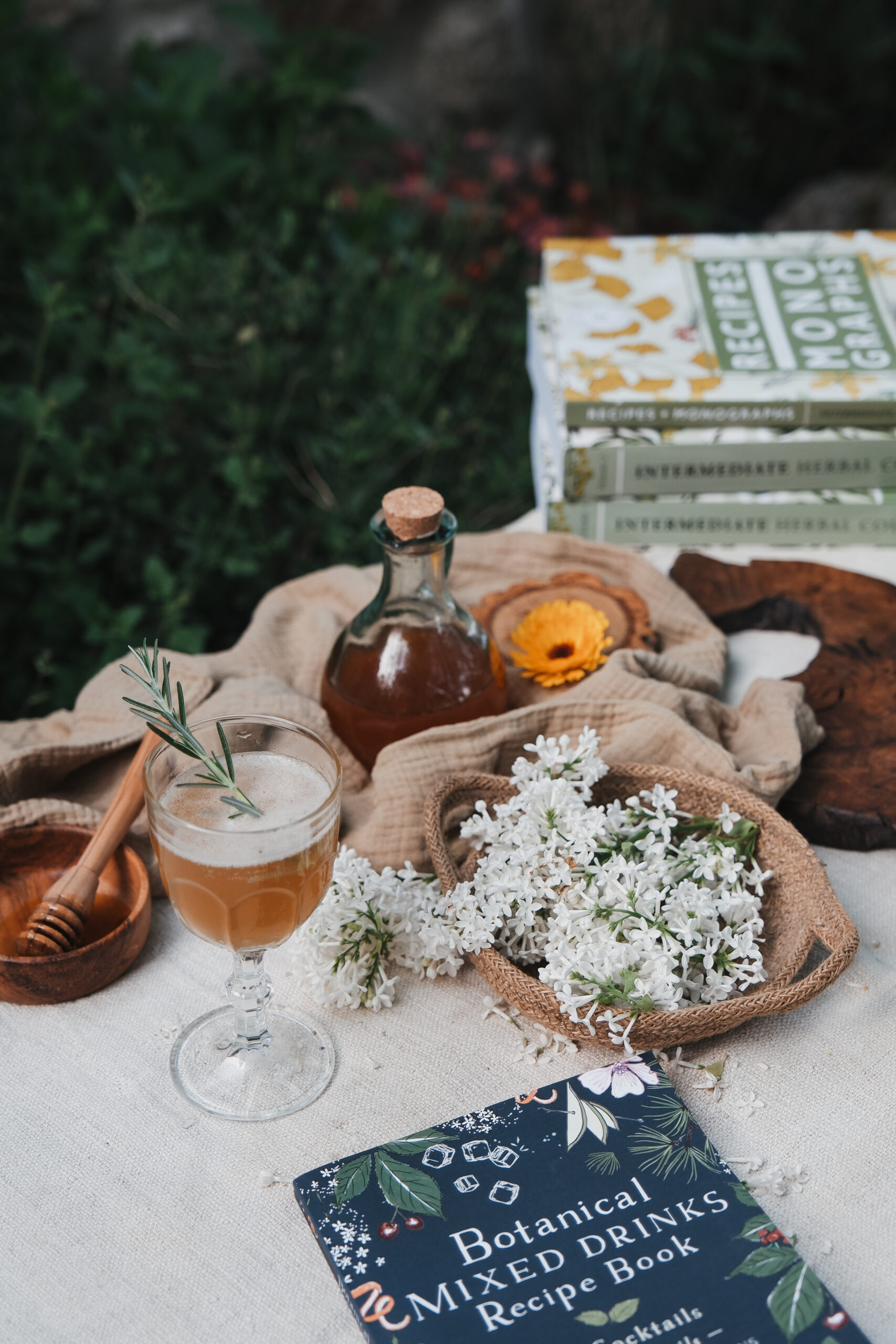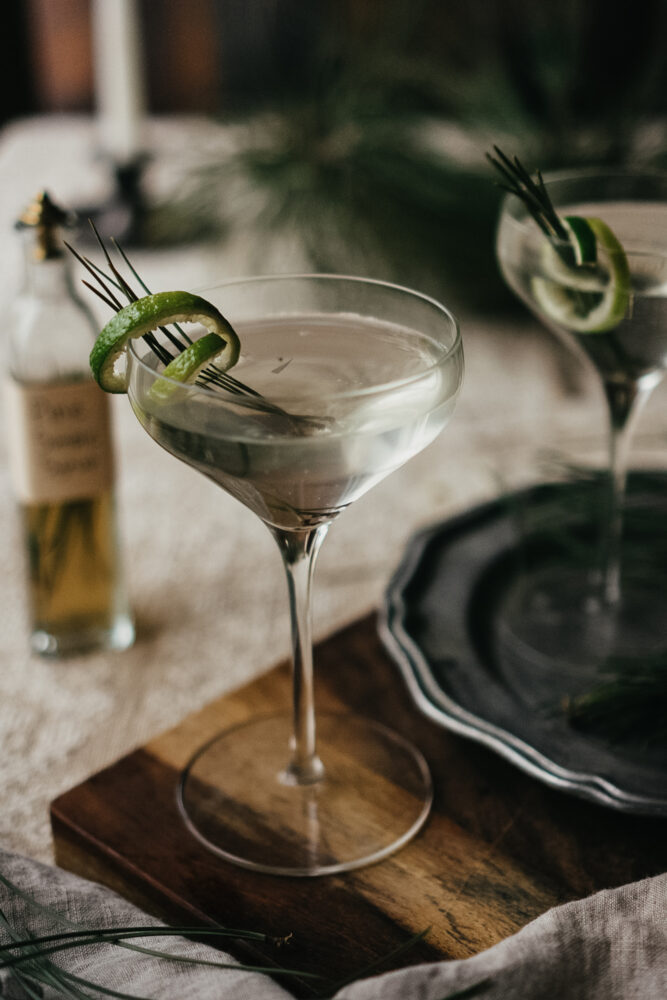 Mixed drinks aren't simply for covering up strong or bitter-tasting herbs these days. Today, creating botanically infused mixed drinks is quite an art form—one that can showcase your love and knowledge of plants.
As you learn how to elevate basic mixed drinks with flavorful, colorful botanicals, a whole world of possibilities will open before you, hopefully, causing you to fall in love with the creative sphere of botanical mixology. Before you realize it, you will be thinking of ways to incorporate plants into all of your drinks—those enjoyed regularly and for special occasions.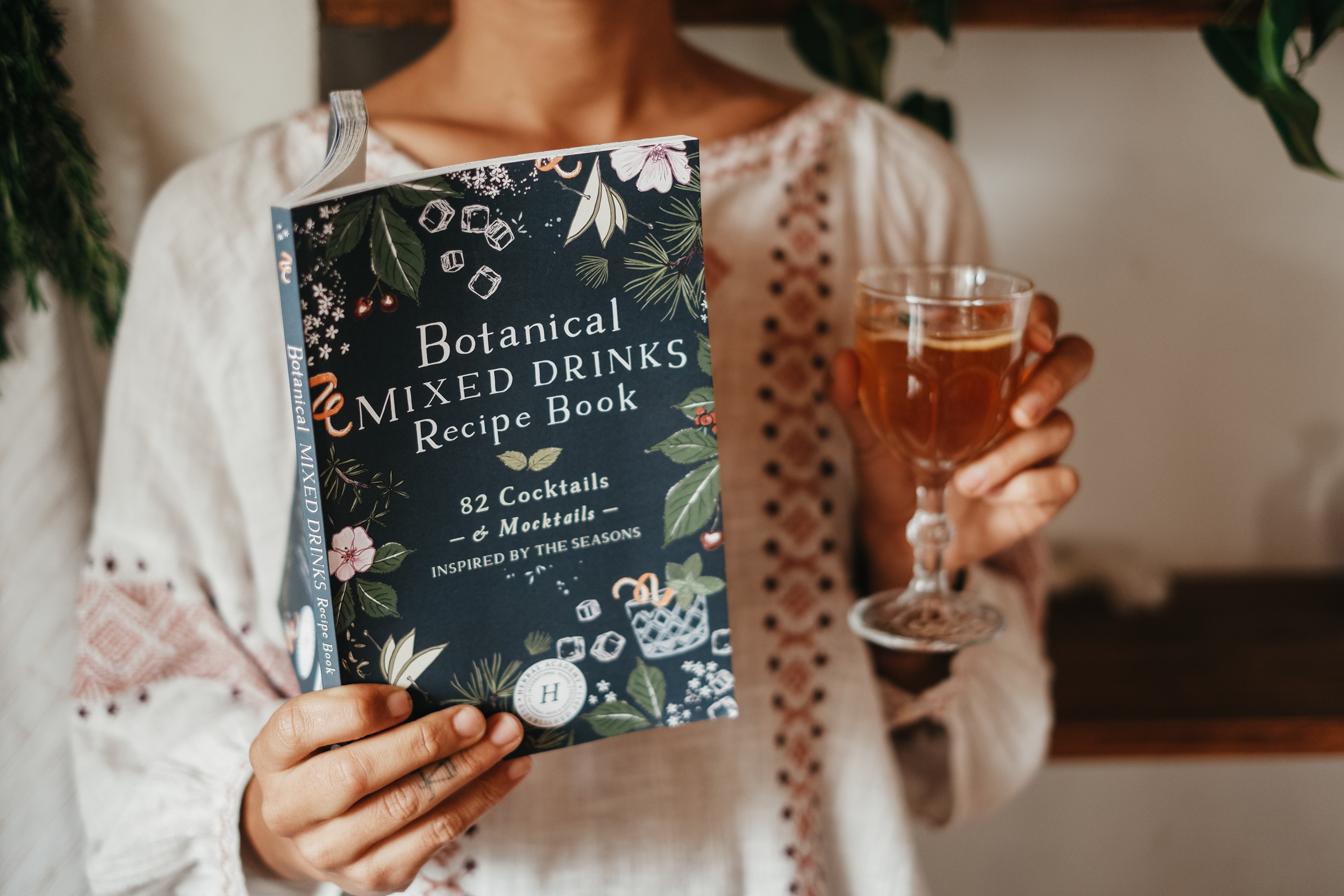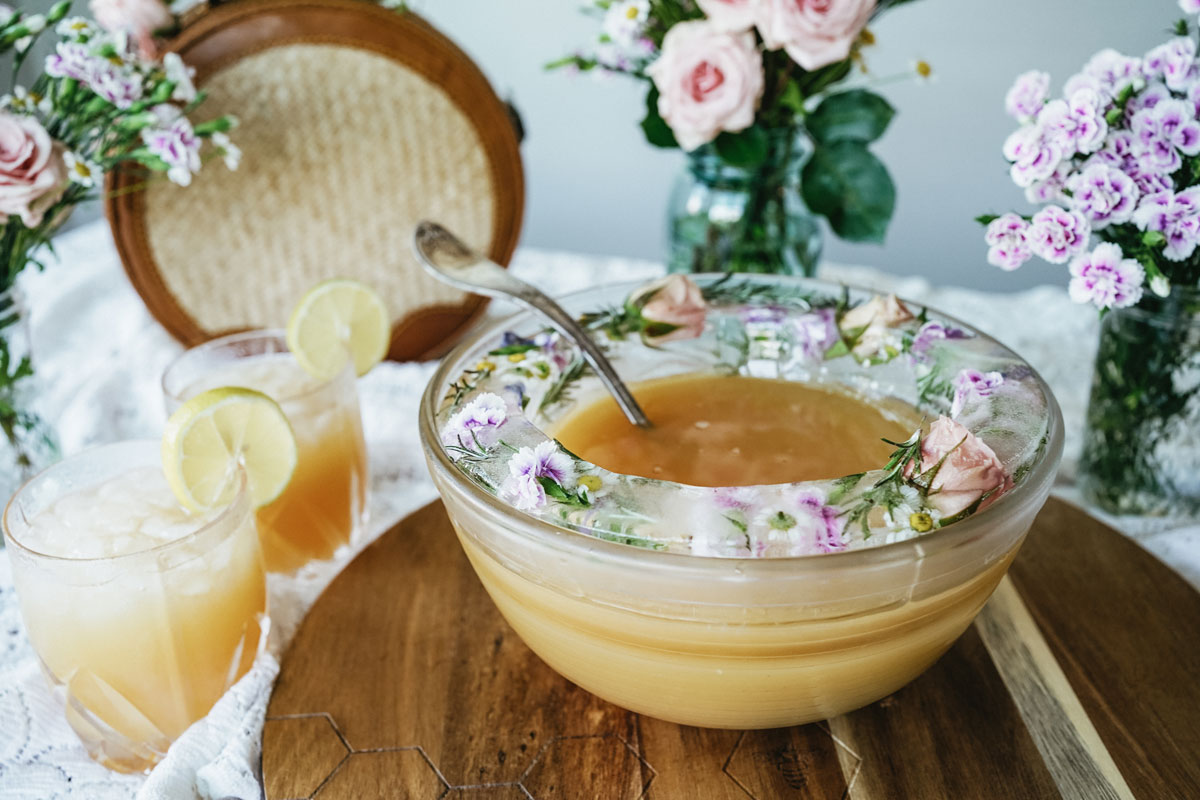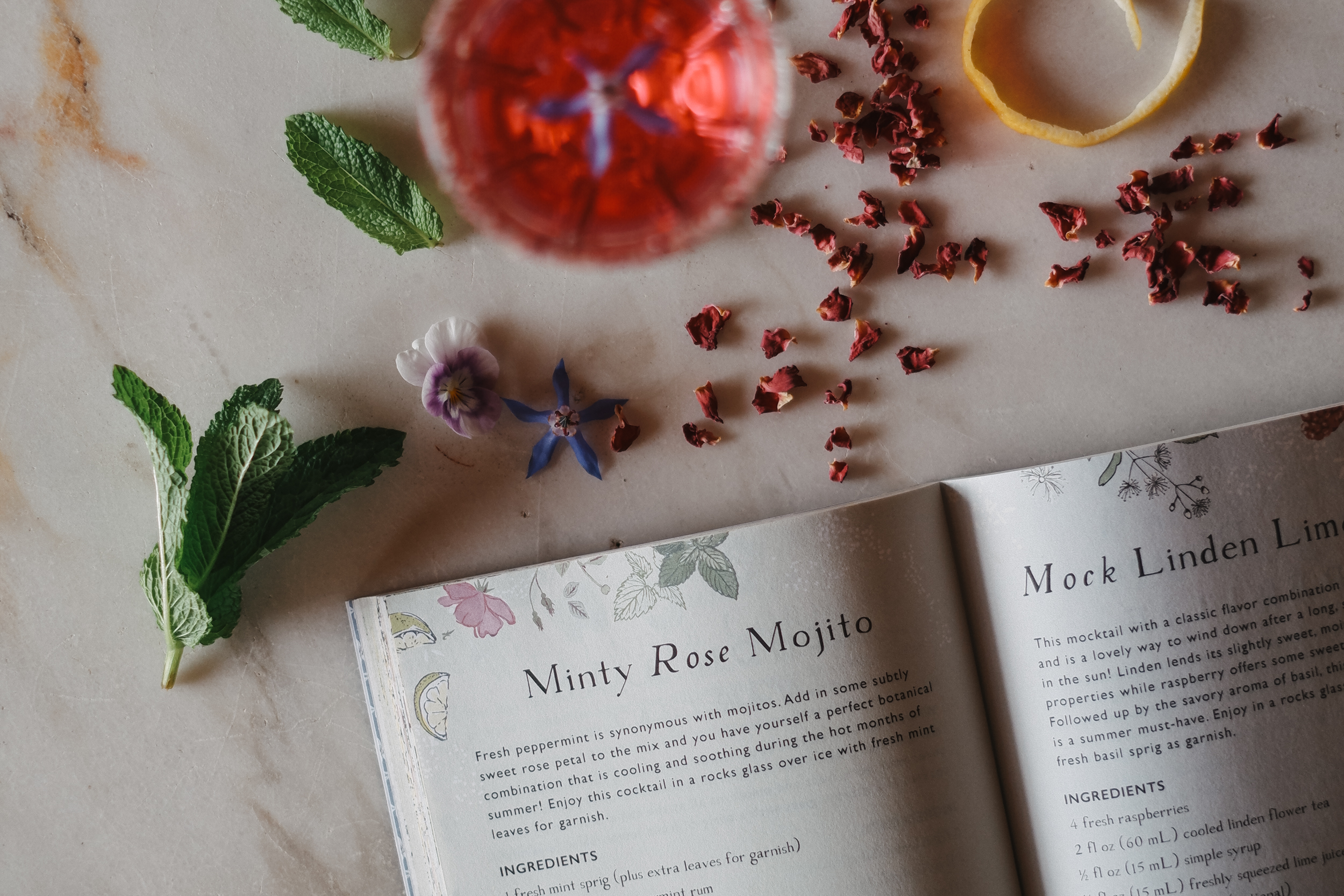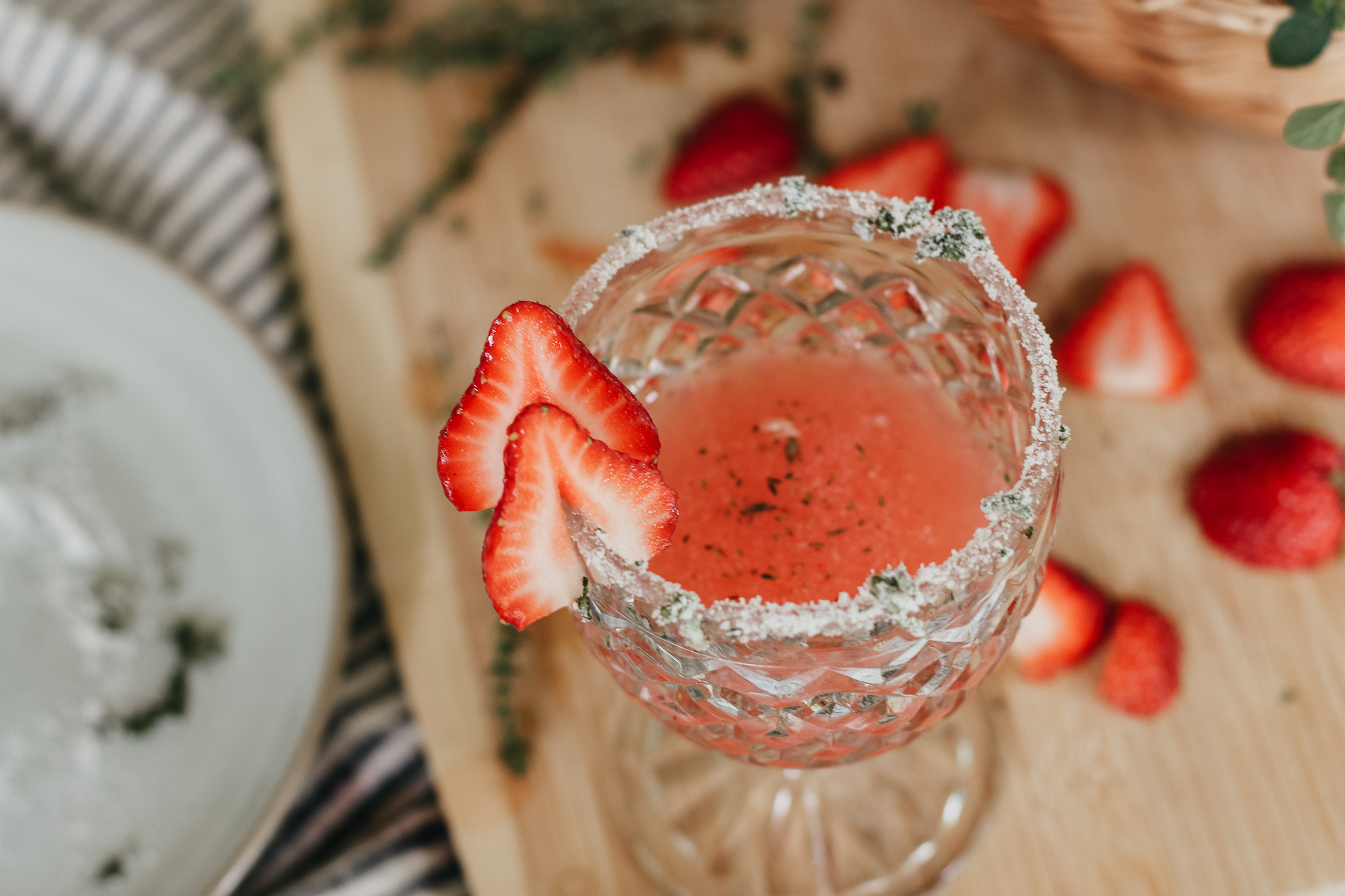 UPGRADE YOUR ENROLLMENT WITH A BEAUTIFUL BOTANICAL MIXED DRINKS RECIPE BOOK
With our penchant for soothing herbal teas, refreshing botanical shrubs, warming winter cocoas, and tasty before-dinner apéritifs, it's safe to say herbalists know drinks! The Botanical Mixed Drinks Recipe Book – a second installment of the Herbal Academy's delightful Recipe Book Collection and companion to this Botanical Mixed Drinks Workshop – infuses herbal whimsy into 82 flavorful botanical cocktails and mocktails, shares step-by-step guidance for crafting a well-stocked herbal bar, and enchants beginner and sage mixologists with an inspiring, functional keepsake collection.

WHAT'S INCLUDED IN THE BOTANICAL MIXED DRINKS WORKSHOP:
Herbalists throw the best parties! And they know that botanical drinks are a fantastic way to replace sugary, store-bought beverages with delightful, homemade, herb-infused alternatives for guests of all ages. This workshop will provide a basic overview of creating your own botanical cocktails and mocktails that you can serve to guests or sip solo.

LESSON 1 | BOTANICAL MIXED DRINKS 101
In this lesson, you will learn how mixed drinks have been used in past and present celebrations, as well as how to approach alcohol use responsibly. We will also cover the basic supplies you'll need to make your own mixed drinks at home—from kitchen and apothecary equipment to glassware and food ingredients, and we'll even show you how to save money on supplies by thrifting for them. We will also unfold the main elements needed for a well-rounded mixed drink while diving deep into some additional elements you may want to consider when crafting your own botanical drinks.
Finally, get introduced to 14 common botanicals that will infuse your beverages with flavor and wellness benefits and show you how to create your own flavor profiles for the botanicals you wish to use in an effort to help you become a better botanical mixologist over time.

LESSON 2 | ELEVATING MIXED DRINKS WITH BOTANICALS
The basis of a botanically infused mixed drink comes down to incorporating flavorful and aromatic plants into foundational preparations, which are then layered together to craft a delightful and enjoyable beverage. In this lesson, we will discuss the basic botanical preparations you will need to have on hand to create botanical mixed drinks at home, including herb-infused alcohols, sugars, salts, syrups, vinegars, and more. Not only will you learn why these elements are needed in a mixed drink, but you will also learn how to make them. We're even including several foundational recipes so you'll be ready to shake and stir up some mixed drink recipes in the kitchen as soon as possible. 
Watch as herbalist Meagan Visser walks you through several videos showing you how to make some of these foundational preparations, including how to make your own herbal salts and sugars for rimming glasses, how to make herbal bitters to finish each drink with an herbal flair, how to create delicious syrups and shrubs to add an extra botanical pop to your drinks, and even how to create your own customized wild vermouth! We'll even dive into topics such as non-alcoholic spirits, how to make sugar-free mixed drinks, and how to layer botanicals in your custom drink recipes to create deep, enjoyable flavors in your botanical mixed drinks.

LESSON 3 | BOTANICAL MIXED DRINK RECIPES
While we encourage you to experiment with different combinations of botanicals and ingredients to create your own botanical mixed drinks, it can be helpful to start with some tried-and-true mixed drink recipes as you're settling into the process. In this lesson, we will walk you through how to create a special mixed drink—The Happy Hippie—from the ground up so you can see the entire process step-by-step. We then share 13 botanical mixed drink recipes that you can make and enjoy right away, including a High-C Toddy with rosehip and sumac syrups, a Southwest Sundowner with lavender-infused gin, a Savory Switchel with thyme-infused vodka, and more.
Follow along with herbalist Meagan Visser as she demonstrates how to make a handful of these delicious drinks! These recipes are exclusive to this workshop and are not included in other Herbal Academy courses, intensives, or blog posts. With an assortment of mixed drink recipes, you will find something for every celebration throughout the year as well as something your friends and family are sure to enjoy.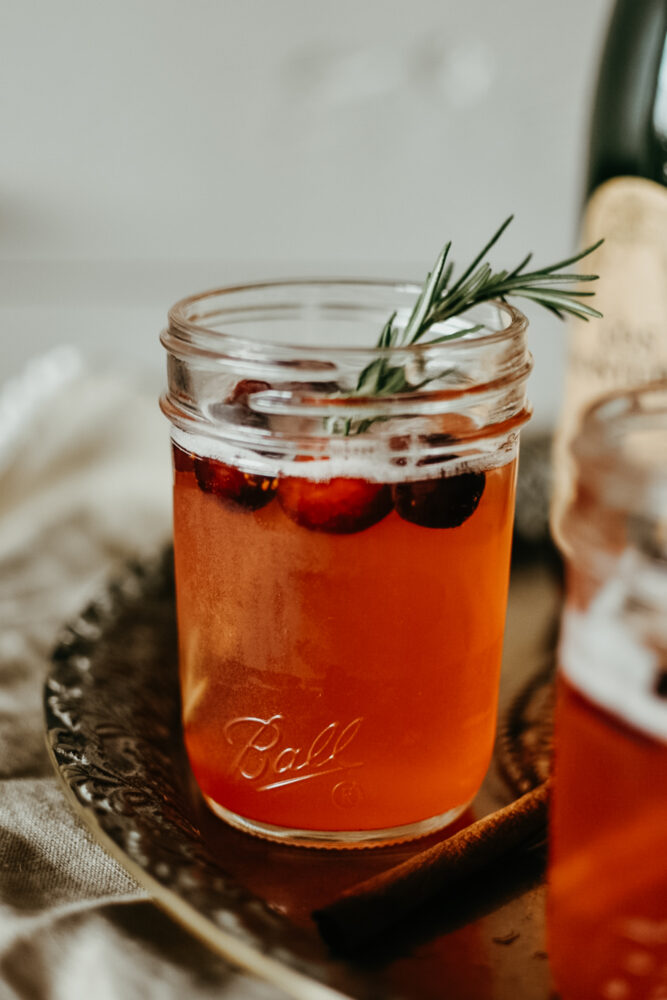 How the Workshop works:
The Botanical Mixed Drinks Workshop is a 3-part series designed for you to complete over a 2-3 day period, such as a weekend. You will get immediate access to the workshop with your registration. Begin when you wish, and get access for 6 months after starting the course. 
Sign yourself up for the

Botanical Mixed Drinks Workshop

(don't forget to upgrade with our Botanical Mixed Drinks Recipe Book!)

You will get immediate access to the Botanical Mixed Drinks Workshop, but begin only when it's convenient for you! Click the "Start Course" button on this program to trigger your 6 month expiration. 

PDFs of the workshop text, charts, and video transcripts can be downloaded to keep on hand for your continued reference.

Once you complete the Botanical Mixed Drinks Workshop, you will gain a badge of completion in your Student Dashboard.

Grow your botanical creativity, expand your knowledge, and toast with friends and family as you learn how to create your own herb-infused mixed drinks inside the Botanical Mixed Drinks Workshop. Cheers!
Register now at the top of the page
Additional Information
| | |
| --- | --- |
| Weight | 0.38125 lbs |
| Dimensions | 8 × 6.3 × 0.5 in |
| Enrollment Type | Workshop Only, Workshop with Booklet, Workshop with Recipe Book |