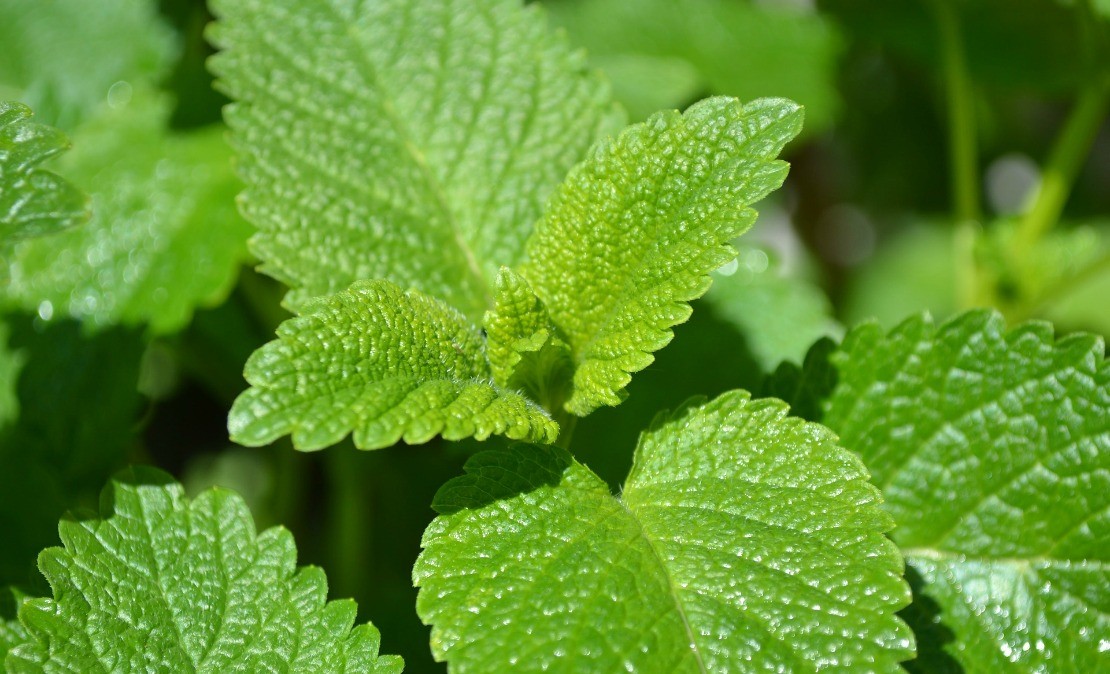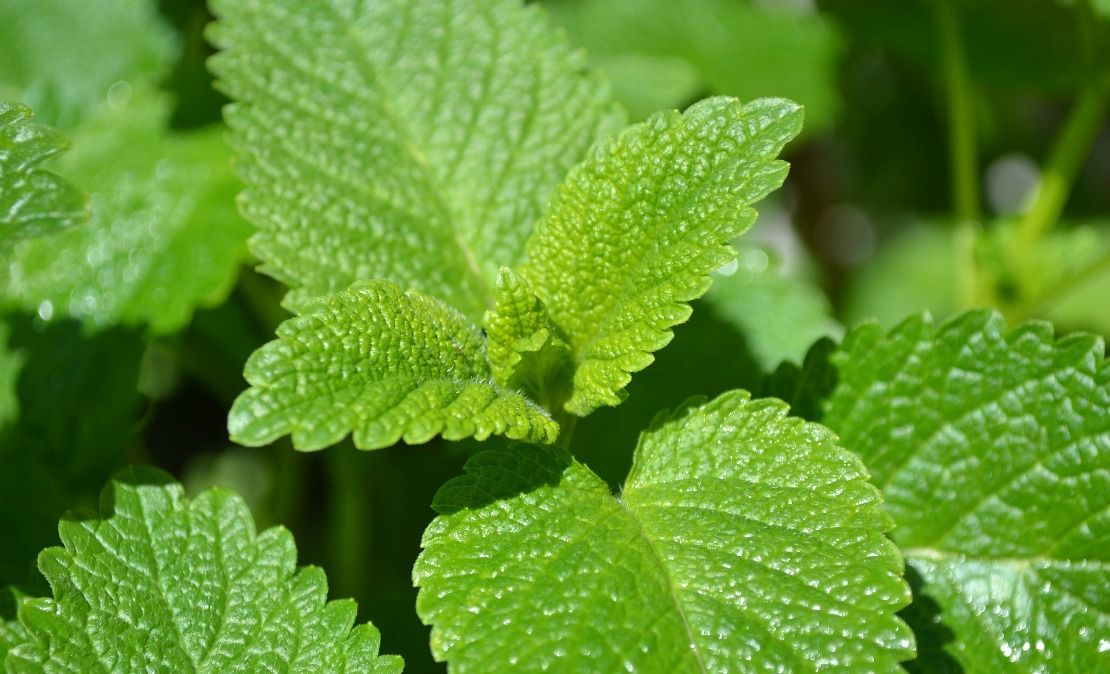 A Family Herb: Lemon Balm Benefits
Delightfully fragrant lemon balm (Melissa officinalis) is a wonderful herb for the entire family. In fact, it is one of my family's favorite herbs! A beloved medicinal herb and a delicious food that has been enjoyed for thousands of years, lemon balm has a wide array of time-tested applications.
Lemon Balm Benefits 
As a gentle nervine, lemon balm helps to calm and rejuvenate the nervous system. In fact, esteemed herbalist Rosemary Gladstar tells us that lemon balm is "one of nature's best nervine herbs" (Gladstar 2001). Use lemon balm to help ease anxiety, nervous tension, insomnia, and headaches. It can even be helpful for those suffering with nervous heart palpitations. Similar to other plants in the mint family, such as rosemary and clary sage, lemon balm helps to restore those who are overwrought and exhausted. Rejuvenating lemon balm may be useful for easing parental exhaustion, for students studying for exams, and for overstimulated children. In particular, lemon balm can calm restlessness in children and help bring sleep to little ones who are so overtired that they are wired.
When digestive upsets come to call, lemon balm can help! Especially when tummy issues are associated with nervous stress, lemon balm's mild antispasmodic action will help to soothe cramps. Lemon balm gently stimulates the liver and helps to enhance digestion. The bright herbaceous green leaves are full of healthful vitamins and minerals, making it a great addition to your family's diet.
Lemon balm is also a potent antiviral and can be of great help during viral illnesses, such as colds, flu, and even during a bout of shingles. It can assist the body in fighting infection, while easing the discomfort and restlessness that can sometimes accompany illness.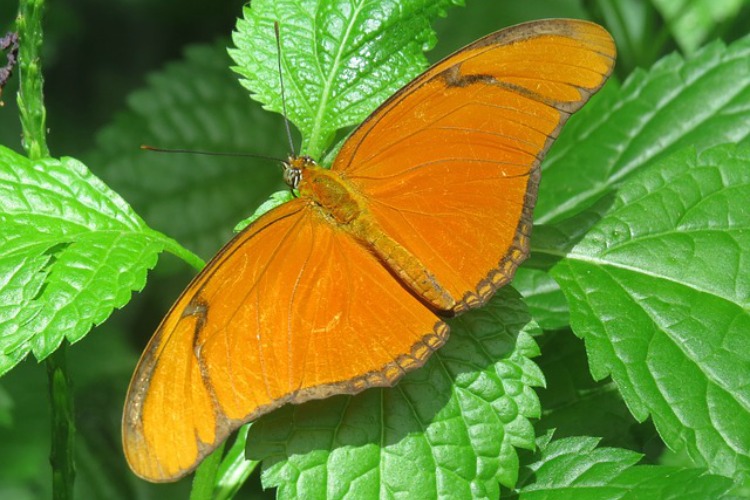 Invite Lemon Balm Over To Play!
Lemon balm's amazing fragrance and lovely green leaves make it a favorite among children. Kids love running their hands over the plant and smelling the delightful essential oils that are released, usually expressing their joy with a satisfied, relaxed exhale. Try munching on the yummy lemony leaves for a fun garden snack.
Like other plants in the mint family, lemon balm is easy to use and grow. It often makes itself right at home in the garden and attracts helpful pollinators, such as bees and butterflies. Help your kids learn about how lemon balm (and other herbs) can help beneficial insects and enjoy some garden fun with our Adventures In The Herb Garden!
Lemon balm is fun to play with, too. Make a strong lemon balm tea and use it to replace the water in Play-Doh or in homemade paint recipes. And freshly-plucked stems make wonderful wands for witches, wizards, and fairies. Read more about lemon balm for kids in our Keep It Simple lesson.

Lemon Balm Is Delicious!
If you are blessed to have lemon balm growing in your garden or find it at your local farmer's market, be sure to use it fresh in your cooking. The leaves are a refreshing addition to salads, smoothies, and baked goods, such as these lemon balm lavender scones. Add zip to summer beverages by adding a few sprigs of lemon balm to them. Transform a simple pitcher of water by infusing it with lemon balm for 30 minutes. My children love to drink herbal water like this, making it a great way to keep them hydrated during hot summer days. Lemon balm is also yummy blended into honey or enjoyed in the sorbet recipe that appears below.
Fruit & Honey Lemon Balm Sorbet
Fruit & Honey Lemon Balm Sorbet
Adapted from Mama Rosemary
This sorbet recipe is the perfect treat for cooling down on a hot summer day!
Ingredients
4 cups of chopped ripe fruit: good choices include peaches, cherries, strawberries, or melon.
¼ cup of honey (you may need a bit more if your fruit is sour)
¼ cup of hot water
4 sprigs of fresh lemon balm, stems removed and leaves chopped
1 tablespoon of lemon juice
Directions
Dissolve the honey in the hot water and let it cool to room temperature.
Add all the ingredients, including the honey water, to a blender and process until everything is incorporated. You can leave some of the ingredients as chunks if you like.
Pour the finished mixture into an ice cream maker or popsicle molds and freeze.
If you plan to process this in an ice cream maker, please note that it will freeze very hard after the initial freezing, so you may want to enjoy it right away.
Feel Better With Lemon Balm
Stock your herbal medicine cabinet with lemon balm so you will be sure to have it on hand for helping your family during times of stress. Because lemon balm is an antiviral and a relaxing nervine, it makes a soothing tea for easing respiratory illnesses and stomach viruses. Make lemon balm tea by steeping one tablespoon of dried leaves per cup of water for at least 20 minutes. Then strain out the herb and drink. Add honey to help soothe a sore throat.
A lemon balm tea or tincture can ease anxiety, insomnia, and headaches. You can make your own alcohol free lemon balm glycerite, a favorite childhood remedy, for your medicine cabinet.
Topically, lemon balm can be used for viral issues, such as herpes outbreaks that result in cold sores, as well as for a shingles rash. Use as a poultice or even make your own salve with lemon balm.

Use Lemon Balm Safely
Although lemon balm is considered a safe herb for most people, those with hypothyroidism should use lemon balm with care. Also, pregnant and nursing mothers should use lemon balm with caution.
Learn more about herbalism with our affordable online Introductory and Intermediate herbal courses. We also have an informative Herbarium membership program chock full of monographs and special articles about herbalism.
REFERENCES:
Gladstar, Rosemary. (2001). Family Herbal. Massachusetts: Storey Books.
Justis, Angela. (2012). Honeyed Peach Lemon Balm Sorbet. Retrieved from http://mamarosemary.com/blog/2012/07/19/honeyed-peach-lemon-balm-sorbet
Lemon Balm: An Herb Society Of America Guide. (2007). Retreived from http://www.herbsociety.org/factsheets/Lemon%20Balm%20Guide.pdf
McIntyre, Anne. (1996). Flower Power. New York: Henry Holt and Company.
Tilgner, Sharol N.D. (1999). Herbal Medicine From The Heart Of The Earth. Oregon: Wise Acres Publishing.