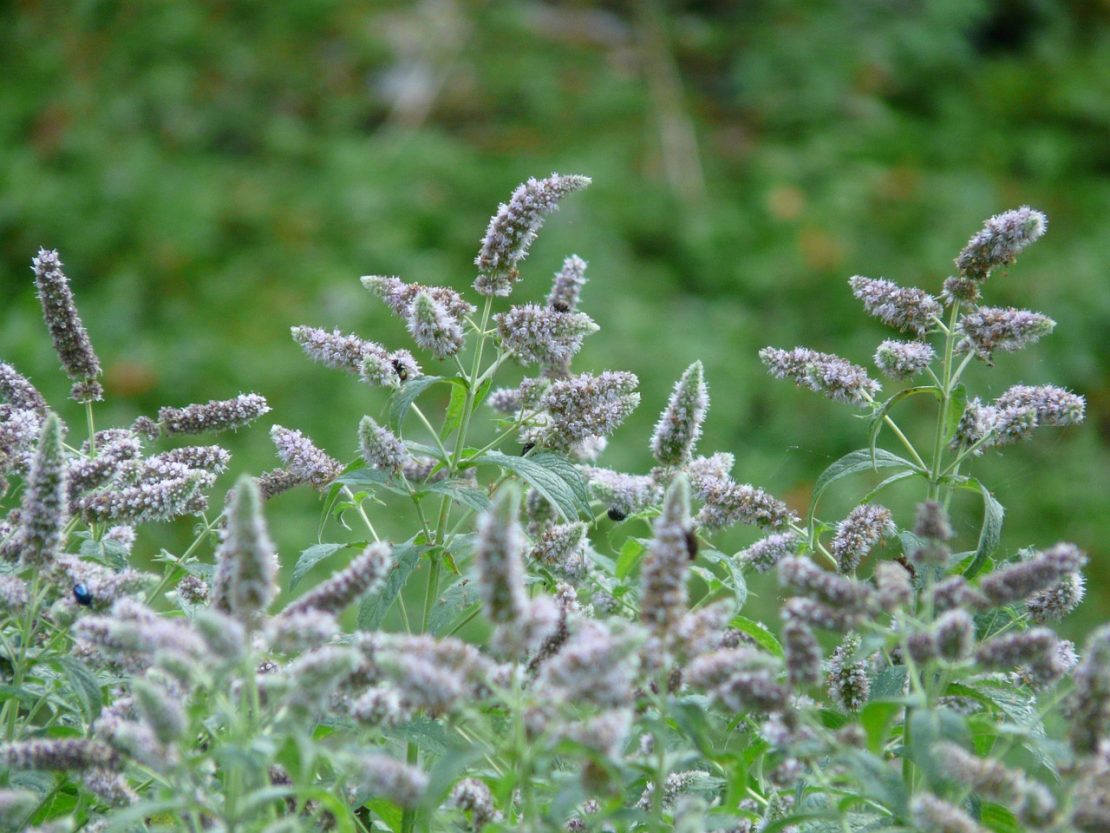 A Family Herb: Amazing Mint
Beautifully fragrant with a delightful taste, amazing mint (Mentha genus) is a helpful and welcome herb for everyone in the family. Right at home in a yummy cup of tea or in an herbal extract, mint uses are simple to enjoy!
There are a vast variety of mints to savor. Peppermint, spearmint, chocolate mint, apple mint, pineapple mint, and orange mint are just a few of the different kinds of mint in this lovely genus of plants and they are all part of the Lamiaceae or mint family.

A Family Herb: Amazing Mint
Perhaps most commonly known as a digestive soother, mint has found its way into tea cups around the world, providing digestive support following meals and helping to ease general woes of the gastrointestinal tract. Mint helps to stimulate digestion while simultaneously soothing away cramps and it "has long been used in Traditional Chinese Medicine to move stagnant energy in the liver and stimulate digestion" ("Peppermint," n.d.). Turn to trusty mints when someone in your family is suffering from nausea including motion sickness, or vomiting, gas, cramping, and diarrhea.
Amazing mint is considered by some to be warming while others find it to be cooling. This seems to depend on the individual and can also be affected by the method of application. For instance, when taken as a hot tea, mint may increase circulation and cause sweating, however, when taken cold, mint cools the body ("Peppermint," n.d.).
The high amounts of volatile oils in mint are antimicrobial, which can help provide support during an illness, in particular in the respiratory and digestive tracts. Taken as a hot tea, peppermint can assist in easing congestion, in particular in the bronchioles (McIntyre, n.d.). Combined with elderflower and yarrow, it is part of a classic cold and flu tea blend that helps to stimulate peripheral blood flow. This action can help to create sweating and break a fever.

Have you ever taken in a big breath of mint? The very smell of mint is uplifting and refreshing! As a nervine, amazing mint helps to both relax away stress and tension while also rejuvenating the nervous system ("Peppermint," n.d.). "It refreshes the senses and helps with taking in and the assimilation of ideas and knowledge" (McIntyre, n.d., para. 3). Take advantage of the various mints available when stress and exhaustion come to visit such as during exam time, when a big project is due, or when you just need a nice, refreshing pick-me-up!
Used in topical applications, mints help to relieve pain and soothe inflammation. It is topically by herbalists for muscular cramping and tension, inflammation in joints, rashes and bug bites, fever, and headaches as well as for issues in the mouth such as inflamed gums, sores, and tooth pain (Mars, 2006 and McIntyre, n.d.).
Peppermint and spearmint are the varieties most commonly found in commerce and used in herbal medicine, though it is great fun to grow the other varieties to enjoy right out of the garden. Peppermint and spearmint are used interchangeably but spearmint is milder in flavor and temperature than peppermint and therefore more suited for children.

The Many Useful Properties of Mint
The tasty and vivacious mints are full of helpful properties!
Antispasmodic – eases muscle cramping

Antimicrobial – helps to fight viral, bacterial, and fungal infections.

Carminative – plants that are rich in aromatic oils and help to relieve gas, griping, and spasms

Digestive – used by herbalists to support digestion

Diaphoretic – helps to promote perspiration by stimulating peripheral circulation

Nervine relaxant – helps to calm tension and irritability in the nervous system

Nervine stimulant – assists in stimulating the nervous system

Topical analgesic – used externally by herbalists to ease pain
*The above information was taken from Herbal Medicine From the Heart of the Earth by Sharol Tilgner, Healing Herbal Teas by Brigitte Mars, Mentha piperita/phudina: Peppermint by Anne McIntyre, and Peppermint in The Herbarium by the Herbal Academy.

Have Fun Playing With Mint!
Mint is a wonderful child-friendly plant! Many children are at least familiar with the smell and perhaps even the taste of mint which makes this plant easily approachable.
If you are lucky enough to have some amazing mint growing in your yard then you have the perfect plant to enjoy with your child for an afternoon of play and fun. Gather up stalks of mint and twine them together with ribbons to make crowns and wands for imaginative play.
It is also interesting to invite several varieties of mint to come and make a home in the garden. Children often enjoy stroking the fuzzy leaves of apple mint and smelling all the different subtle fragrances of each kind of mint they encounter.
Bring some mint inside to create a refreshing bath or footbath. Steep several stalks of fresh mint in boiling hot water for ten to twenty minutes. Strain the liquid into the tub and invite your child to climb in and enjoy! Use a basin for soaking small feet and perhaps follow up with a foot rub using mint infused oil. Learn more about the mint and the mint family, including special activities for kids in our Family Herbal Summer Series!

Get Minty in the Kitchen
Mints are tasty and easy to enjoy in a wide variety of foods and besides that, are nutritional as well! With minerals and vitamins such as magnesium, potassium, calcium, beta-carotene, vitamin C, and B-complex vitamins, mint has more to offer than just a delicious taste (Mars, 2006; "Peppermint," n.d.).
A bit of chopped mint can be added to salads, cooked rice or couscous, smoothies, puddings, and even pestos! Try combining mint, fruit, and yogurt in these delicious smoothies or make a magical rainbow fruit salad with some tasty mint! Both of these recipes are sure to delight children and cool you down during the heat of the summer. Enjoy it in place of or in addition to the cilantro in the cooling cucumber raita recipe found in How to Stay Cool Using Herbs.
One of my family's favorite ways to enjoy mint is as infused water. Infused water is one of the simplest and most delightful ways to enjoy herbs during the summer and it is useful for encouraging healthy hydration. 
To make your own infused mint water, place a few sprigs of mint in a pitcher of water and wait about twenty minutes. The water will take on a light delightful mint taste in that time! We love to add a big sprig of mint to our water bottles when we are out and about for the day. You can also add slices of fruit such as strawberries, lemons, and limes as well as other herbs like lemon balm and roses to make it even more special and delicious. Get your children involved in making their own infused water. It is a fun way to experiment!

Fresh Mint Cookies with Dark Chocolate Chips
Adapted from Martha Stewart's Cookies
Adding fresh chopped mint leaves to homemade cookies is a special treat in particular when there are chocolate chips involved! If you have cookie monsters in your house and fresh mint growing in your yard, then whip up a batch of these delicious cookies, you won't be disappointed!
Ingredients
Directions
Get ready to bake by preheating the oven to 350 degrees and harvesting the mint from your garden.
Strip the leaves from the mint stems and chop roughly, set aside.
Mix all the dry ingredients in a bowl.
Cream the butter/coconut oil and the sugar until fluffy.
Add the vanilla, eggs, and lavender* beating to incorporate. *When adding the lavender take a moment to crumble it well with your fingers.   
Mix the dry ingredients into the wet ingredients.
Finally, stir in the mint leaves and chocolate chips.
Bake for approximately 10 minutes or until golden brown on the bottom.
Enjoy!

A Minty Helper in the Medicine Chest
Keep amazing mint handy in your herb cabinet to help soothe family members during times of duress. The dried herb is useful for making into infusions, baths, and syrups. Salves and infused oils are perfect for topical applications. Also, be sure to make use of mint to help make less palatable herbs tasty in formulas.
Mint infusions or teas drunk hot will help to warm the body while gently relaxing surface blood vessels and helping to move circulation and ease fever while also assisting the body in dealing with infection. Drunk iced on a hot summer day, mint tea helps to provide refreshment and is cooling to the body and mind.   
Provide a comforting touch with mint in external applications. Mint infused oil or salve can be used as massage oils for sore muscles and strains. A strong water-based infusion makes a cooling bath on a hot day or a refreshing one in the morning! A cooling mint compress on a hot forehead or neck can help bring relief during headaches and fevers. Infusions also are used by herbalists for a gently soothing gargle or mouthwash when dealing with a sore throat or dental discomforts.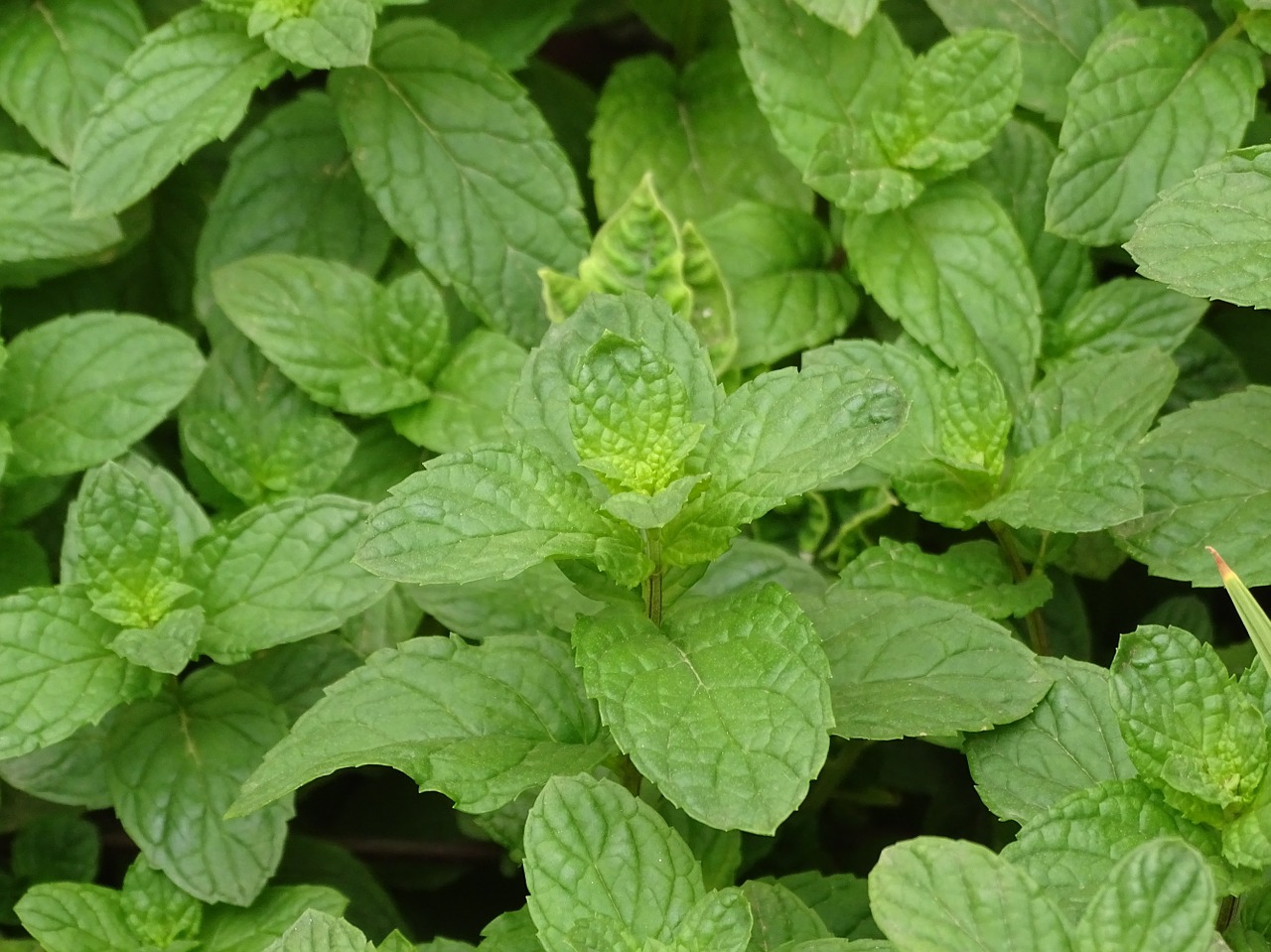 Enjoy Mint Safely
While generally considered to be a safe herb for most, peppermint does have some safety guidelines. Because mint can be cooling it is not to be used during cold conditions (Mars, 2006). Also, pregnant or nursing women should only use mint in small amounts (Mars, 2006).
With the many varieties of mint available to you, let your creativity help you find ways to add this amazing plant species in your home and life.
How to does your family use mint? Tell us about it in the comment section!
REFERENCES
Mars, Brigitte. (2006). Healing herbal teas. Laguna Beach, CA: Basic Health Publications, Inc.
McIntyre, Anne. (n.d.). Mentha piperita • Phudina • Peppermint. Retrieved on 6/19/16 from
http://annemcintyre.com/mentha-piperita-%E2%80%A2-phudina-%E2%80%A2-peppermint/
Peppermint Monograph. (n.d.). Retrieved on 6/19/2016 from http://herbarium.herbalacademyofne.com/monographs/#ID=1016
Stewart, Martha. (2008). Martha Stewart's cookies. New York, NY: Clarkson Potter Publishers.
Tilgner, Sharol, N.D. (1999). Herbal medicine from the heart of the earth. Creswell, OR: Wise Acres Press, Inc.