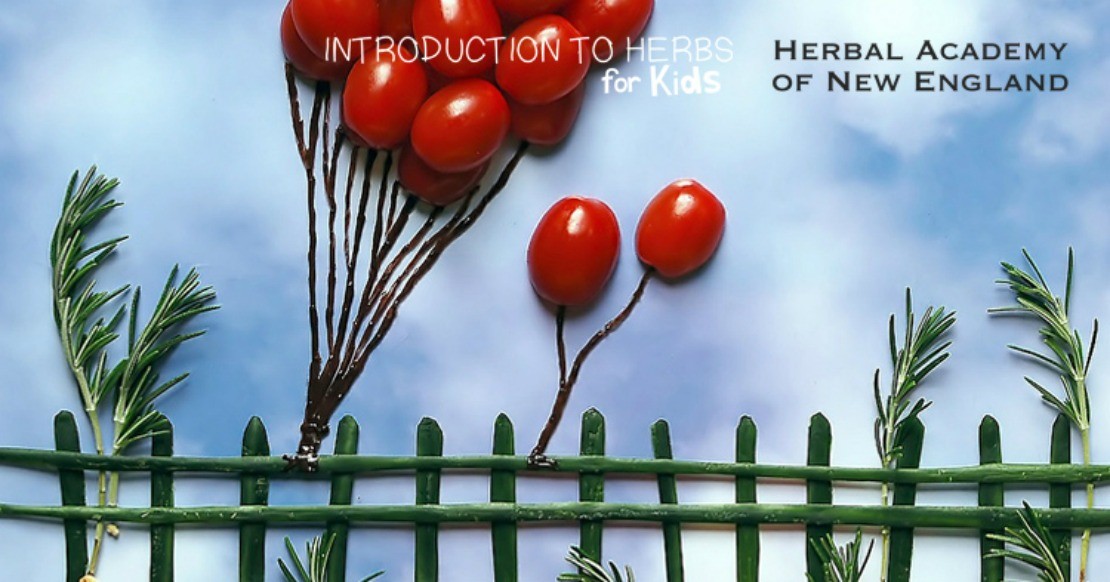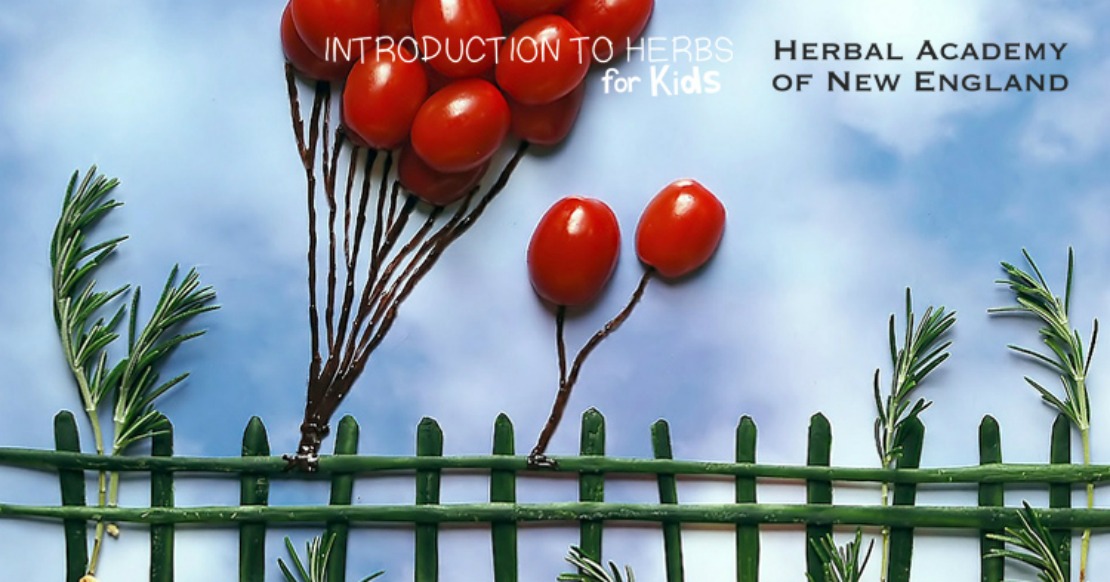 Introduction To Herbs For Kids: Herbs Are Tasty!
Everyone loves a tasty little something to munch on, and it is fun to cook up a yummy treat to share! You can make delicious food by using herbs when you cook. In fact, throughout history people have used herbs in their cooking to make their food tasty and healthy. When you add herbs to food, you get all of the wonderful healing properties from the herbs along with the special delicious flavor of the plants. So invite your herbal friends into the kitchen to help you cook up some tasty food for your family and friends!
This is the last lesson in our eight part Introduction To Herbs For Kids series and by now you know a lot about herbs and how to use them! Put all that wonderful learning to work in the kitchen. Get out into your garden and harvest some of those beautiful herbs you have grown and bring them into the kitchen to play with. Review the pharmacy lesson to help you make tasty infusions to drink and herbal infused oil to use as salad dressings, popcorn topping, and more!
Are you ready to cook up some wildly tasty and healthy food?
Special Herbal Terms
When learning about herbalism, you may encounter some interesting and even strange words. Here is a key to help you understand these words!
Culinary Herbs
: Herbs that are commonly used in cooking.
Digestion
: The process by which your body turns food into energy for you to use!
Immune System
: Part of your body that helps to keep you well and that fights infections when you are sick.
Infusion
&
Infused
: A product such as a drink or oil that is made by soaking a material like herbs in a liquid such as water or oil to pull out flavors and healing substances from the material into the liquid.
How To Cook With Herbs
The first thing to remember when cooking with herbs is to have fun! Take some time to smell the herbs you are cooking with, don't they smell amazing? Let yourself enjoy using herbs and connecting with the plants. The second thing to remember is to always have adult permission for tasting herbs and for any cooking project. It can get dangerous in the kitchen so keep yourself safe and ask for help!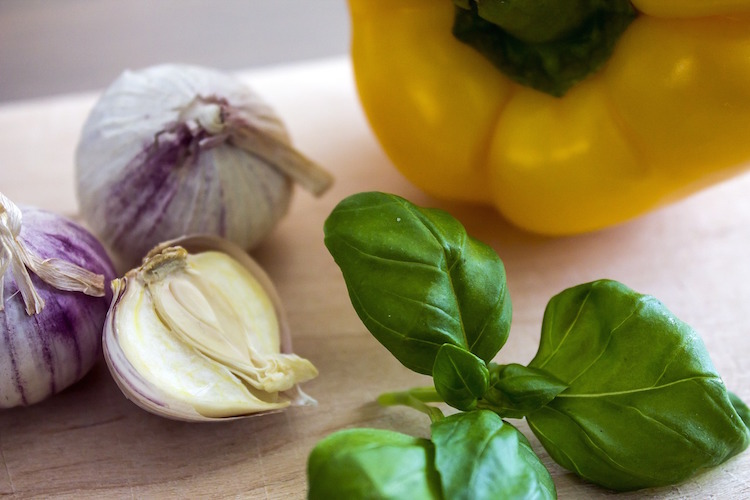 Tips & Tricks
Sometimes it helps to know a few tricks to make things easier. Here a few ideas to help you out when cooking with herbs.
Leaves:
Strip leaves off of plant stems before adding them to your food. Sometimes the stems can be a little thick and tough to chew. To strip the leaves off, you can either pull the leaves off the stems one at a time or you can hold the stem top with one hand and grab the stem with your other hand and pull from the top to the bottom of the stem. This help the leaves come away from the stem. Once you have the leaves off the stem you can use kid-safe scissors to chop up the leaves right into your food!
Flowers:
You can gently pull the petals off of bigger blossoms such as calendula, chives, and roses. Rose petals have a bitter white nib where the petal attaches to the base of the flower. Snip or pull this little nib off if you wish. Other smaller flowers can be enjoyed whole. Examples are flowers from sage, borage, rosemary, nasturtium, violets, and pansies.
Be Daring & Experiment!
Let your imagination be your guide and, with your parent's permission, experiment in the kitchen. Try adding herbs to some of your favorite dishes and see how it goes. Perhaps fresh chopped chives or basil would be tasty in your bowl of mac and cheese. Or maybe a few lavender blossoms all ground up into the batter would make your blueberry pancakes extra delicious. You could also try drizzling some herbal infused oil over your popcorn, wouldn't basil or rosemary oil be yummy? Work with small amounts of food at first in case something doesn't come out quite as you hoped – and have fun!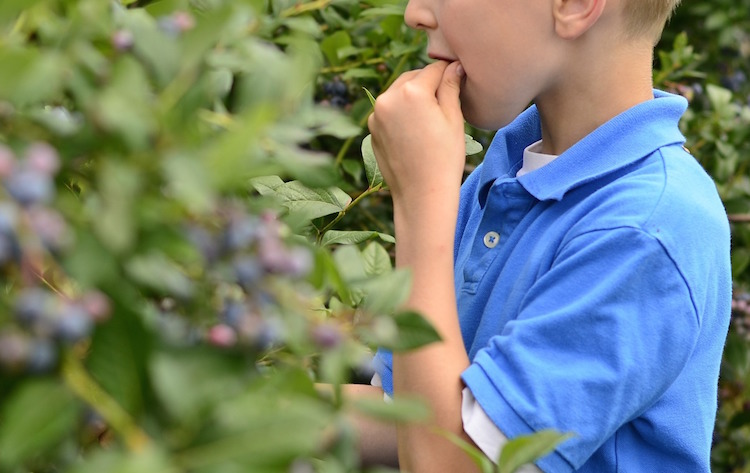 Keep It Fresh
Fresh herbs are delightful to munch! Go out to your herb garden to collect some fresh plants for cooking. Or visit your local farmer's market where you are sure to find many tasty herbs destined for the kitchen and your tummy. You can use fresh herbs whenever you can get them – usually during the spring, summer and fall.
Fun Ways To Use Fresh Herbs
The possibilities are endless when it comes to cooking with fresh herbs. You can use them in all kinds of recipes. If a recipe calls for dried herbs, you can substitute fresh herbs but use more because fresh herbs generally aren't as strongly flavored as dried herbs. Herbalists and chefs love adding fresh herbs to foods whenever possible. Here are some ideas to get you started!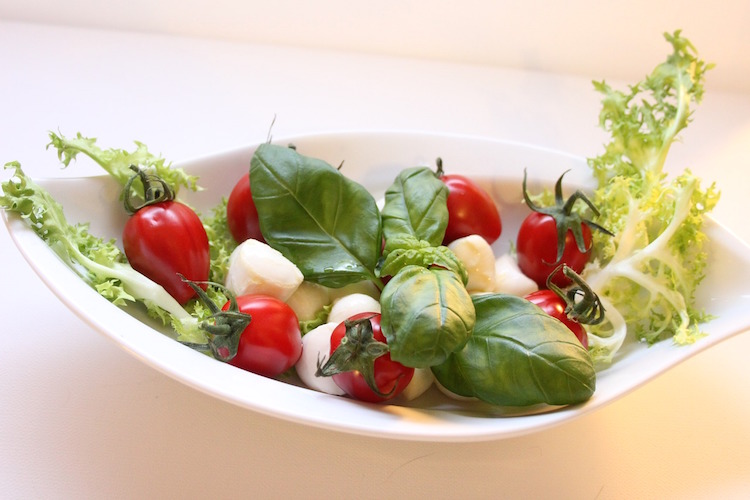 Salads:
Toss whole herb leaves and flowers into salads for a special treat! Your salad creations can be savory with a veggie base or sweet and fruity. Herb leaves and flowers for salads include sage, lemon balm, violets, mint, anise hyssop, nasturtiums, borage flowers, rosemary, and more! Be sure to top your salad with infused herbal oil or herbal honey.
Butters:
Whip up some herbs with butter and honey and you will have a topping that is delicious on pancakes, muffins, biscuits, and more! Simply soften up a stick of butter and smash it up with around 1/2 cup of herbs and a bit of honey. Good herb choices are rose petals, violet and pansy flowers, and lemon balm. Or get savory by leaving the honey out and using herbs like rosemary, sage, chives and even garlic. So yummy on bread!
Dip It:
For an extra tasty treat, add fresh savory herbs to dips like guacamole and hummus. Chop up cilantro, basil, chives, and parsley and toss them into the bowl along with your other dip ingredients.
Get Festive & Decorate:
Why not make the food you cook look as amazing as it tastes? Fresh edible flowers make incredible decorations for food. Use pansies, violets, borage flowers, nasturtiums, chives, and the tiny flowers of rosemary, sage, and lavender to add beauty and flavor to your favorite dishes. They make fabulous cake and muffin decorations for tea parties, too!
Create Your Own Herbalicious Salad
Use this recipe as a guide in making a delicious herbal salad with the herbs, flowers, veggies, and fruits you have on hand.
Ingredients
2 cups of lettuce
1 cup of your favorite veggies – yummy choices are cucumbers, carrots, bell pepper, brocoli, celery and pea pods
½ cup of your favorite fresh fruit, tasty choices are apples, pears, peaches, plums, strawberries, and oranges
1 cup of fresh herb leaves such as lemon balm, mint, sage, anise hyssop, violet, and chickweed
¼ cup edible flowers such as violets & pansies, nasturtiums, borage, and chive.
Herbal infused oil
Vinegar
Salt & pepper
Directions
Carefully wash the lettuce, veggies, fruit, herbs, and flowers.
Shred the lettuce and place into a bowl.
Add the herb leaves to the bowl and toss with the lettuce to mix everything together.
Chop the fruit and veggies into bite-size pieces and place into the bowl with the lettuce and herbs. You can toss everything together or simply leave the veggies and fruit on top of your lettuce/herb mix.
Sprinkle your pretty flowers over the top of your salad.
Serve your salad with herbal

infused

oil, vinegar, salt, and pepper. You can either toss all of these with your salad, mixing them to taste, or let people add their own!
Use Them Dried
Dried herbs are wonderful to use in cooking during the winter months and even in the summer for convenience. Also, dried herbs are often stronger in flavor than fresh herbs so you don't have to use as much to flavor your food.
Fun Ways To Use Dried Herbs
Dried herbs make a wonderful addition to any food that is going to cook for a while, giving the herbs time to soften and release their goodness into the food.
Infusions:
Dried herbs are wonderful to use when making infusions. It is fun to make up blends of dried herbs for infusions and store them until they are ready to use. Visit our pharmacy lesson to get instructions for brewing up your own herbal infusions.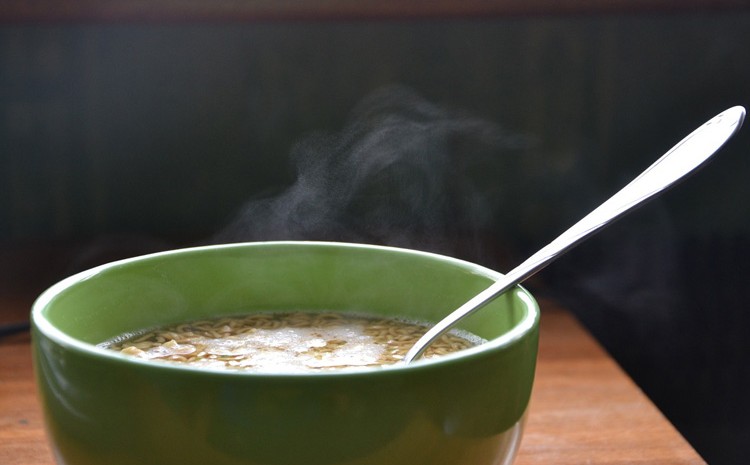 Soups, Stews & Sauces:
Do you like sipping on a big bowl of tasty soup on a cold day? It feels so good and warms your insides right up! Add herbs to soups, stews, and sauces for lots of flavor. Culinary herbs like curry, cumin, rosemary, thyme and oregano make the perfect addition for adding lots of flavor to these foods. Nutritional herbs such as nettles, calendula, alfalfa, and dandelion make great additions too because they taste good and they give the food a lot of vitamins and minerals which helps you to be healthy and strong!
Baking:
Baking something warm and delightful to share is a special treat! Many dried herbs are used in baking, especially the warm and sweetly spicy ones. Tasty choices are cinnamon, ginger, cloves, allspice, nutmeg, and cardamom. You can also try using plants from the mint family such as rosemary, sage, oregano, thyme, and even lavender and mint to make tasty treats. Add herbs to cookies, muffins, breads, and cakes, yum!
Rose Hip Jam
This is so simple and very tasty! You don't even need to turn on the stove to make this yummy jam.
Ingredients
½ cup of dried rose hips
Apple juice, enough to cover the rose hips
Honey to taste
Directions
Place the rose hips in a bowl.
Pour the juice over the rose hips and make sure that the apple juice covers the hips.
Let soak for a couple of hours or overnight.
Give your jam a good stir and then give it a taste. If it is too sour for you then add a bit of honey.
Enjoy your delicious jam spread on toast, biscuits, or use it to make PB & J.
Grandma's Ginger Snaps
The recipe for these delicious ginger cookies has been handed down over the years in our family. They are soft and gooey right out of the oven. As the cookies cool they begin to have a snappy crunch! Grab an adult helper and get started making these tasty cookies!
Ingredients
3/4 cup butter (softened)
1 cup sugar
1/4 cup molasses
1 egg
2 1/4 cup flour
1/2 tsp salt
2 tsp soda
1/2 tsp cloves
1 tsp ginger
1 tsp cinnamon
Directions
Preheat the oven to 375 degrees
Mix all the ingredients together. You can do this in a food processor but the last 1 cup flour will need to be worked in by hand.
Then you can start forming the cookies. Start by putting some additional sugar on a plate.
Next, make balls about the size of a walnut and roll in the additional sugar. Place on a cookie sheet and make sure there is space between each ball because the cookies will spread. You do not need to grease the cookie sheet.
Bake for about 7 to 9 minutes.
Enjoy warm or store in closed container!
These are a great treat after a big meal because the ginger and cinnamon will help your tummy

digest

the food you have just eaten.
Frozen Delights
What could be better on a hot, sticky day than to cool down with a delicious, icy treat? You can use herbs to make extra special treats for those long summer days.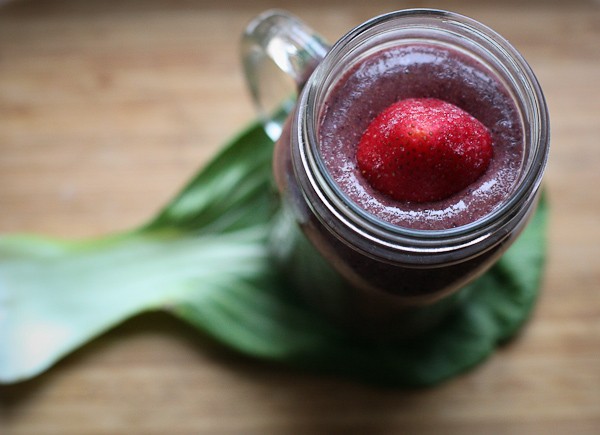 Smoothies:
Make your smoothies delicious with herbs! Trying adding a small handful of fresh herb leaves such as mint and lemon balm to your smoothies. Or try a smoothie of fresh rose petals blended with raspberries and strawberries for a delicious treat. You can also use your favorite herbal infusion in place of juice or milk to make your smoothie extra special.
Ice Cream:
Herbal ice cream? Yes, please! Try adding a bit of lavender, rose petals, lemon balm, or mint to your favorite vanilla or chocolate ice cream recipe. You can either sprinkle the herbs right into the ice cream before freezing or you can steep the herbs in the milk for about 20 minutes and then strain them out before freezing your ice cream mixture.
Popsicles:
Herbal popsicles are so yummy, good for you, and simple to make! Simply blend your favorite herbal infusion with juice and fruit. Then pour it all into popsicle molds to freeze. Favorite herbs for popsicles include chamomile, lemon balm, mint, hibiscus, and elderberry.
Chamomile Mango Strawberry Popsicles
Cool down with these tasty pops on a hot day!
Ingredients
1 cup of chamomile tea
1 cup of mango juice
½ cup of strawberries
Honey to taste
Directions
Blend the tea, juice and strawberries in a blender.
Taste it and add some honey if you wish.
Pour the mixture into popsicle molds and let freeze until hard.
Drink Up!
Herbs make the best drinks! Hopefully you have become familiar with some herbs already and tasted them as infusions. (Visit the pharmacy lesson to learn about infusions.) Do you have any favorites yet? You can use herbs to make other yummy drinks, too. Some favorites drinks to add herbs to are herbal hot chocolate, hot apple cider, and lemonade.

Hot Chocolate:
Make your hot chocolate amazing by adding herbs to it. You can simply sprinkle some cinnamon on top or mix in ground dried herbs while you are brewing up your favorite recipe. Ground ginger, cinnamon, and cardamom are particularly tasty and will help to warm you up on a cold day. If you are making your hot chocolate with milk, you can add herbs to the milk while it heats up and then strain the herbs out before blending in your cocoa. Try herbs like lavender, rosemary, mint, and rose.
Hot Apple Cider:
Hot cider just wouldn't be hot apple cider without tasty, warming herbs. You can make your own by adding herbs like cinnamon, ginger, cloves, allspice, and orange peel to apple juice. All those spices will help warm your body up, improve your digestion and even gently stimulate your immune system to help to keep you from getting sick. Perfect for a cold fall or winter day!
Lemonade:
Lemonade is made even better with herbs. Lavender, ginger, and rose petal are some beloved herbal lemonade flavors. It is so easy to make your own tasty herbal lemonade using an herbal infusion in place of the water in your favorite lemonade recipe, yum!
* Print out this chart for your refrigerator!
I am so very glad you joined us on our herbal adventure! I hope you have learned a lot as we walked this path together. My wish for each of you is that you keep learning about herbs and exploring the big, beautiful world we all share! Check back often at the Kid's Cupboard here at the Herbal Academy of New England. We will be adding all kinds of fun new herbal activities for you in the future!
A Note To Parents
Dear Parents,
Thank you so very much for joining us during this herbal series! I hope that your child and indeed, your whole family has enjoyed the journey with us. It has been a pleasure!
Our trip to the kitchen for this final lesson will hopefully help your child really get hands-on with the plants. Most kids love to cook and experiment in the kitchen. It gives children a great a sense of ownership when they have a chance be a part of cooking their own food. Many children will be much more likely to taste something that they have helped to cook. Though, as I have experienced with my own child, this isn't always the case! Make cooking fun by giving your child a chance to really help out when you can. Give them kid-safe scissors for cutting up herbs. Work on counting skills by asking young children to count out what they need to harvest for example 15 mint leaves, 10 rose petals, and 8 borage flowers.
Please remember! Keep those kiddos safe. Make sure they are harvesting the correct plants for cooking to avoid accidental poisoning by unintentional harvesting of poisonous plants. Also supervise kids in the kitchen. You will know best what your child is capable of doing safely.
Do you want to learn more about cooking with herbs? Visit our Eat Well section for lots of delicious herbal inspiration! And if you want to learn more about herbalism in general, check out our wonderful online Introductory and Intermediate courses!