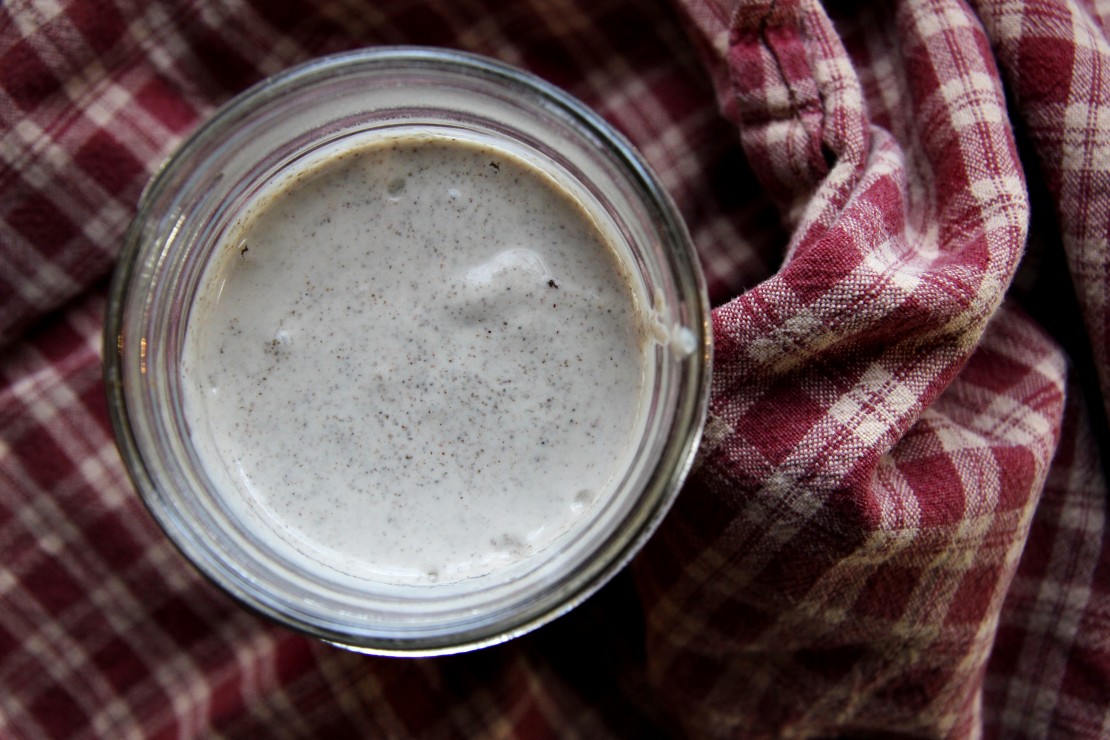 Herbal Infused Snacks On The Go
This time of year, as the weather warms up, we have no trouble filling our schedule with activities to get us out of the house. I find that for both the little ones and the big ones in our family, having some grab and go snacks on hand makes us all happier as we come and go during this busy spring season—and any chance to have herbal infused snacks makes it all the more fun for me.
Herbal Infused Snacks On The Go
I've spent the winter playing with some powdered adaptogen blends. Adaptogenic herbs can help our bodies stay strong and balanced. I love adding a little to our oatmeal and smoothies, and recently, I've been adding them to energy bites and a delicious chia pudding recipe I dreamed up.
I'll share my blend with you, but I also encourage you to do some research and formulate a blend that is suited for your needs. Adaptogens by David Winston and Steven Maimes is a wonderful resource for this.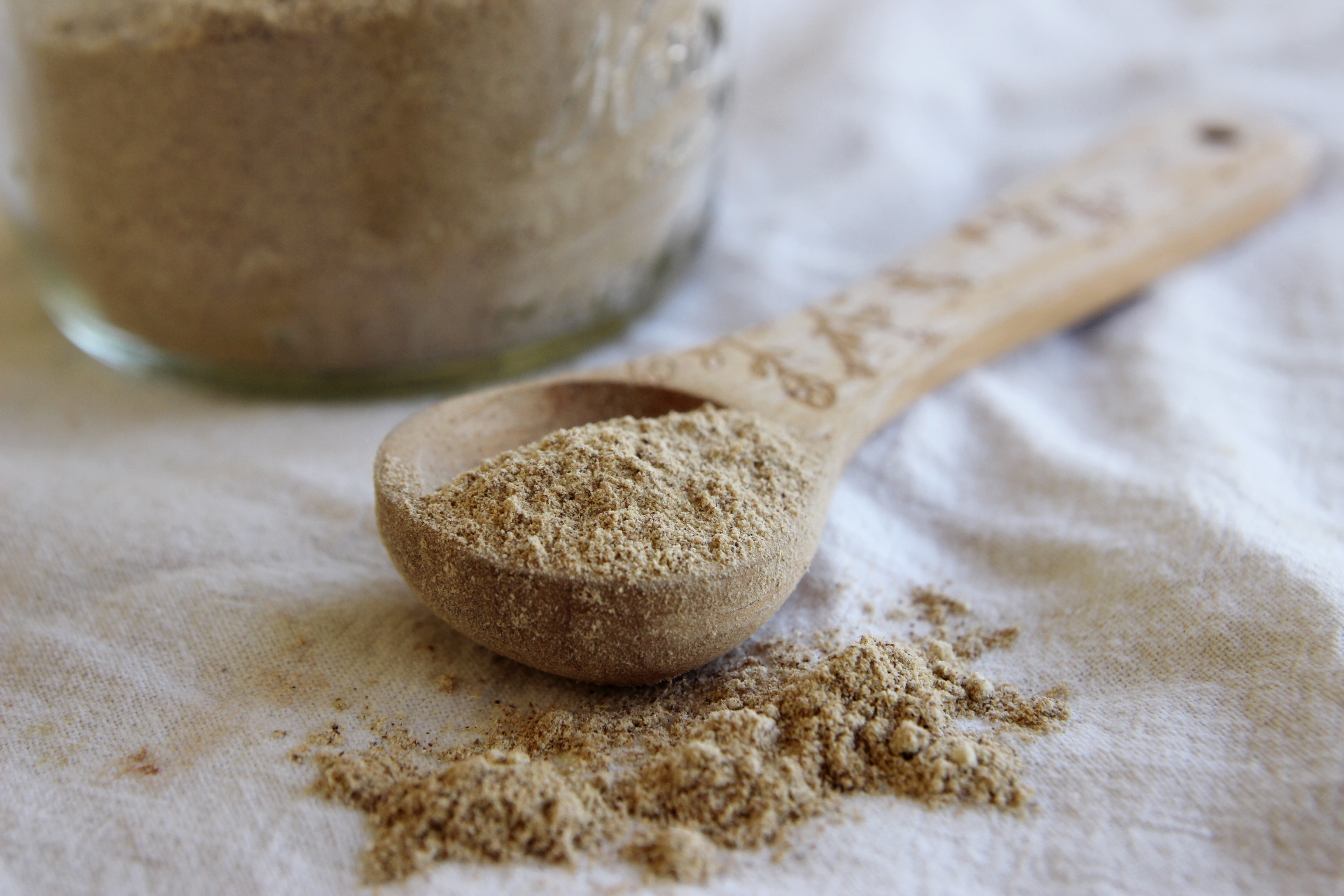 Chai Spiced Adaptogen Powder
Ingredients
1 tablespoon ashwagandha powder
1 tablespoon astragalus powder
1 tablespoon triphala powder
1 tablespoon marshmallow powder
2 teaspoon ground ginger
2 teaspoon ground cinnamon
1 teaspoon ground cardamom
Directions
Stir these together and keep in an airtight jar. This is a soothing balancing blend of adaptogens and herbs.

Makes about a ⅓ cup.
This next recipe is reminiscent of the no bake cookies from my youth but with far less sugar, a healthy boost of good fat and our herbal adaptogen blend. We like to eat a few of these with a green smoothie for breakfast, fill a Mason jar full, and throw them in a backpack for a hike or have a few with a cup of tea to get through an afternoon slump. They are addicting! Once you start making these you'll want to have a batch to get you through every week!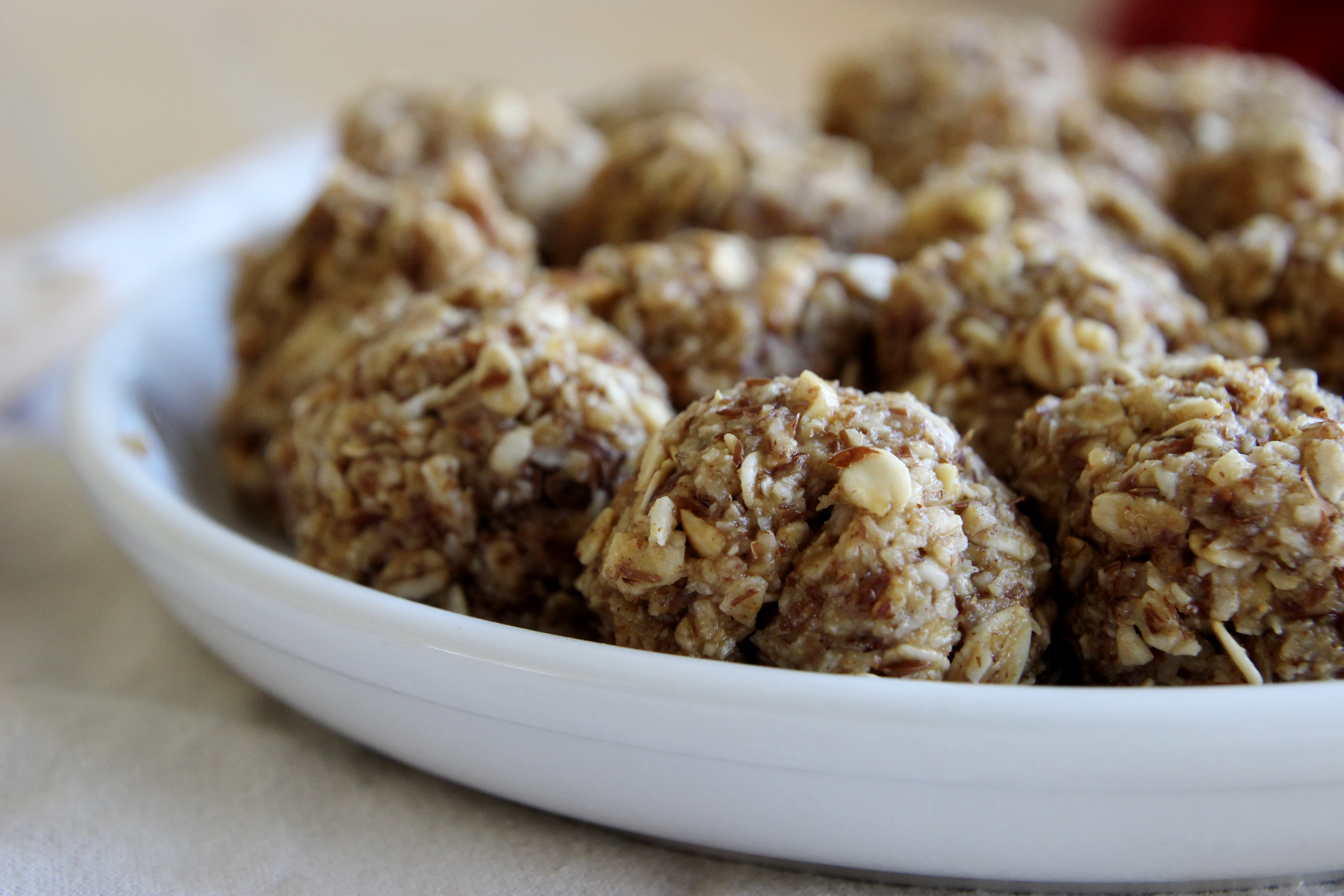 Herb-Infused Energy Bites
Ingredients
1 cup finely shredded unsweetened coconut
¾ cup oats
⅓ cup flax meal
1 tablespoon Chai Spiced Adaptogen Powder
⅛ teaspoon sea salt
½ cup creamy nut butter (we like organic peanut butter)
¼ cup raw honey
1 tablespoon coconut oil
½ teaspoon vanilla extract (optional)
Directions
Step 1.  Add the coconut, oats, flax, herbal powder and sea salt to a bowl and stir to combine.

Step 2. In a saucepan over low heat melt together peanut butter, honey, and coconut oil. Remove from heat and stir in vanilla.

Step 3. Pour the sauce over the oat mixture and mix until well combined. The mixture should be just moist enough to stick together – if it seems to dry or moist you can add extra oats or peanut butter to get the consistency right.

Step 4. Roll into 1 inch balls and store in the fridge or freezer. (To elevate these to treat level, add a ¼ cup of cocoa nibs or chopped dark chocolate chips!)
Next up is my new favorite breakfast or post yoga snack. I make up a double batch of this velvety pudding and pour into small jelly jars. It's delicious on its own or topped with granola or fresh fruit. Grab a spoon for breakfast on the go!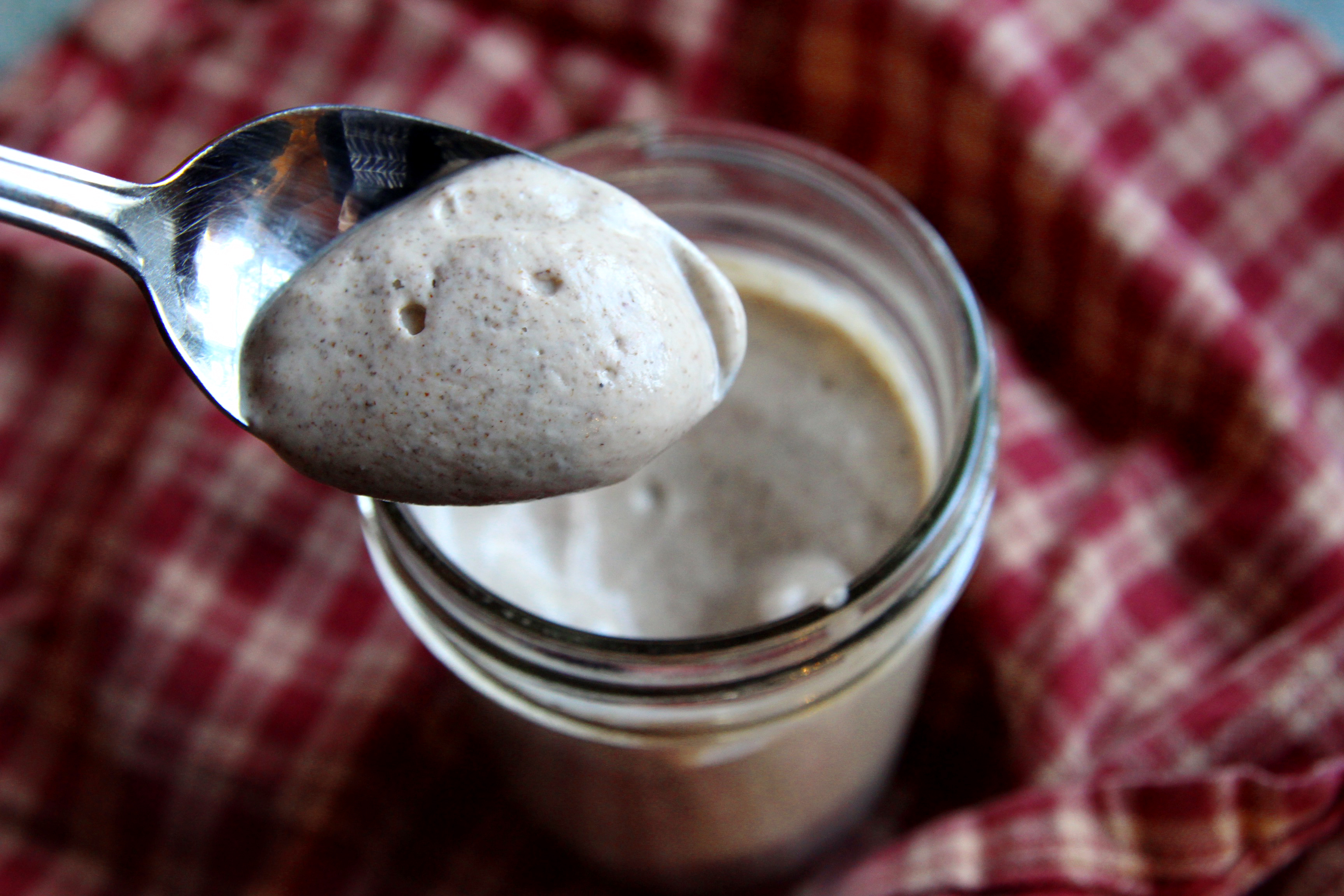 Spiced Vanilla Chia Pudding
Ingredients
2 cups unsweetened nut milk
2 tablespoons maple syrup
2 tablespoons nut butter (we like almond butter in this recipe)
½ teaspoon vanilla extract
¼ cup chia seeds
¼ cup raw cashews
1 teaspoon Chai Spiced Adaptogen Powder
½ teaspoon ground cinnamon
A bit of freshly grated nutmeg (about ⅛ teaspoon)
Generous pinch of salt
Directions
There are a few ways to make this pudding. If you have a high-speed blender you can dump everything into it and blend on high until smooth and creamy. Pour into jars to chill until set.

If you do not have a high-speed blender you can mix everything together in a mason jar (I like to add a lid to shake it up easily) and then let it sit overnight to allow the chia and cashews to soak up the liquid and soften, blend in a regular blender and pour into jars to chill.

The pudding last 4-5 days in the refrigerator.
I hope you and your families enjoy these herbal infused snacks from my kitchen, and even more so, I hope they inspire you to come up with some of your own.
Do you make your own herbal infused snacks? Share some of your favorites with us!
REFERENCES
Winston & Maimes. (2007). Adaptogens : Herbs for Strength, Stamina, and Stress Relief. Rochester, VT: Healing Arts Press.