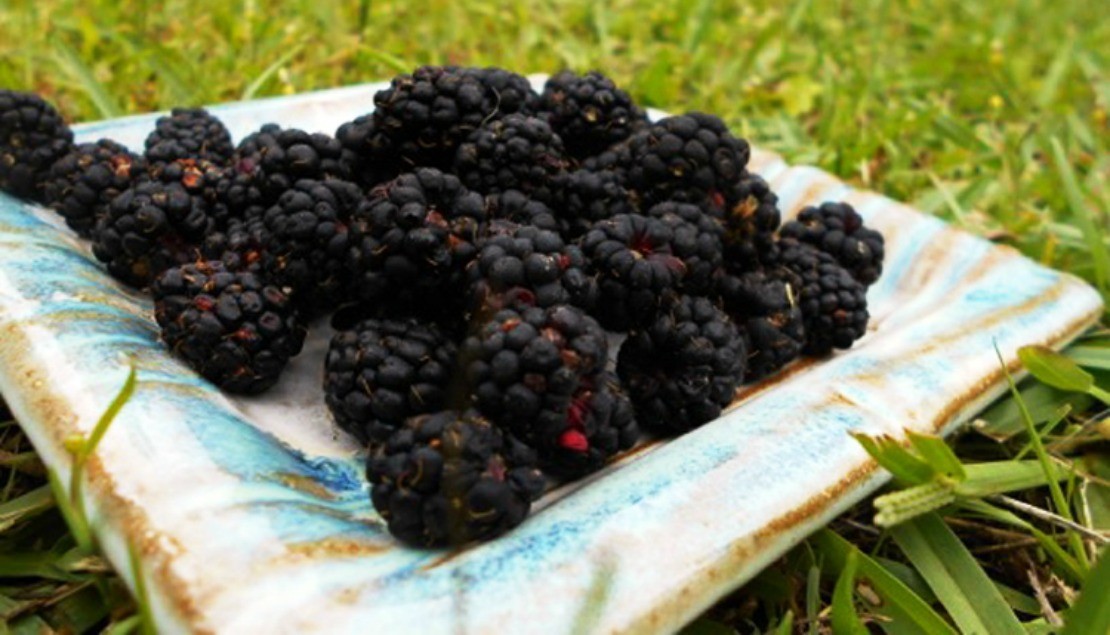 How to Make a Delicious Dewberry Syrup
Each spring, one of nature's gifts appears in the form of dewberries. Sometimes considered a weed by those unfamiliar with their benefits, dewberries grow on low, trailing brambles along fences, in woodlands, near roadways, and in other undisturbed areas. The vines are covered with small thorns, which can make it tricky to harvest dewberries.
Forage Carefully!
What's more, dewberries and poison ivy often grow in tandem, and sometimes serve as a favorite shelter for snakes. I say this not to discourage you from gathering the berries, but to encourage mindful foraging. When gathering anything in the wild, we can find a balance by respecting nature, while still enjoying what it has to offer.
Dewberry, A Sweet Treat
Despite the minor hazards of gathering dewberries, they are worth the effort it takes to harvest them. They contain valuable antioxidants, such as vitamin C, and trace amounts of minerals. In addition to their health benefits (more on dewberry health benefits), they taste great! When ripe, these berries are sweet and juicy, making them perfect for pies, jams, and jellies. Use them in any recipe that calls for blackberries or blueberries, or try them in this wonderful, fruity dewberry syrup recipe.
Dewberry Syrup
Ingredients
2 cups dewberries
¼ cup honey (raw, local honey is best if you have access to it)
1 teaspoon lemon juice
1 teaspoon vanilla extract
Directions
Wash the berries in cool water, and mash them to the desired texture. Mash them lightly if you prefer some whole berries in the finished syrup, or mash them more vigorously if you prefer a smoother texture.
Place berries in a saucepan on the stove, and mix in honey and lemon juice. Bring the mixture to a boil; then reduce the heat to low and continue to cook for 5 minutes.
Remove from heat and stir in the vanilla extract. The syrup will thicken a bit as it cools, but if it thickens too much, you can thin it with a little more lemon juice or water.
Enjoy the finished dewberry syrup over pancakes, waffles, yogurt, ice cream, or oatmeal. Or try adding it to your tea, lemonade, or favorite cocktail.
If you liked this recipe, you may also enjoy our Dandelion Flower Syrup recipe!