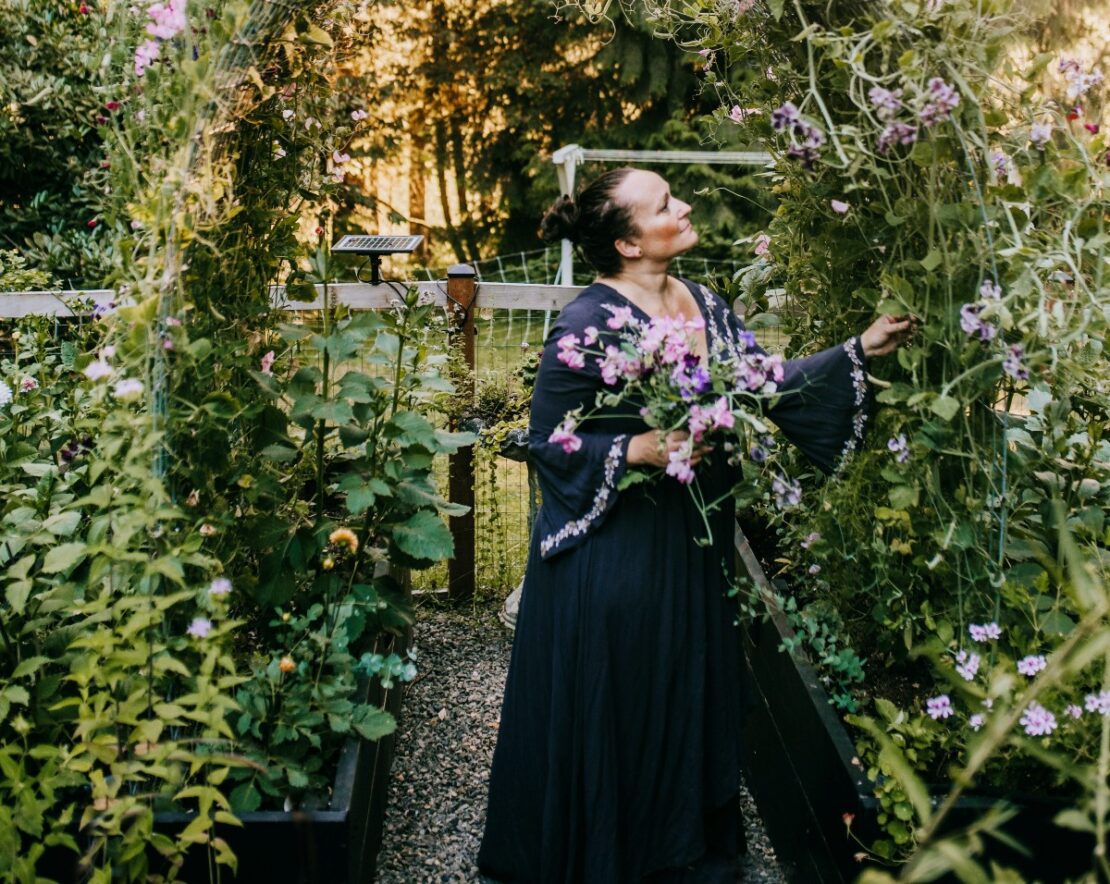 Herbal Academy Student Feature: Jess Buttermore (@cedarhouseliving)
For this installment of our Student Feature series, we spoke with Jess Buttermore (@cedarhouseliving), owner of Cedar House Living LLC, where she shares her photography, gardening, crafting, and writing skills, and sells seasonal living items including flower and herb seeds, dahlia tubers, gardening guides, handmade herbal goods, and even sourdough starter packs. Jess has completed Herbal Academy's Introductory Herbal Course, Botanical Mixed Drinks Workshop, Botanical Drawing for Herbalists Course, and Botanical Skin Care Course. She is also a member of The Herbarium and credits this resource as being a wealth of information and inspiration on her herbal journey.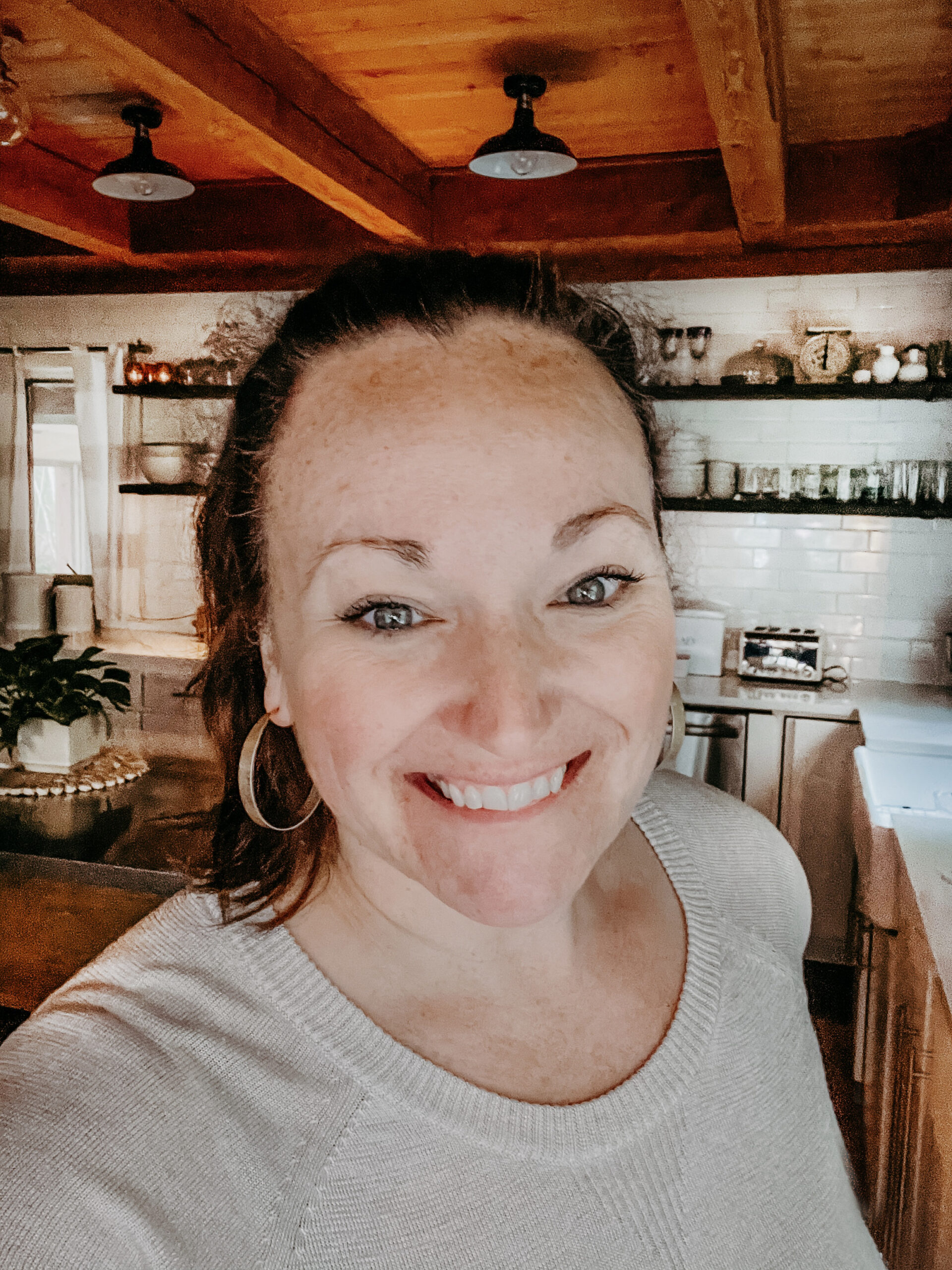 HA: Please tell us a little bit about yourself and how you started your path into herbalism.
Jess Buttermore: Since becoming a mother ten years ago, I've struggled with anxiety, sleep deprivation, and postpartum depression. I began studying herbalism because I wanted a greater understanding of the beneficial properties and health-giving uses of herbs for the body, mind, and spirit. I knew that my own health and wellbeing directly impacted that of my children, and so my botanical journey began. Using herbs that we grew from seed to create self-care products that help me thrive as a mother is incredibly powerful. Herbalism has been, in a sense, an untangling for me in my motherhood journey. (Taken from the Mother's Day Tribute.)
HA: Why did you choose to pursue your herbal education with the Herbal Academy?

Jess Buttermore: Cat from Herbal Academy reached out to me via Instagram and we were immediately kindred spirits. She invited me into the Herbal Academy community, and it has become my primary source of trusted education for all things herbalism. I've never looked back.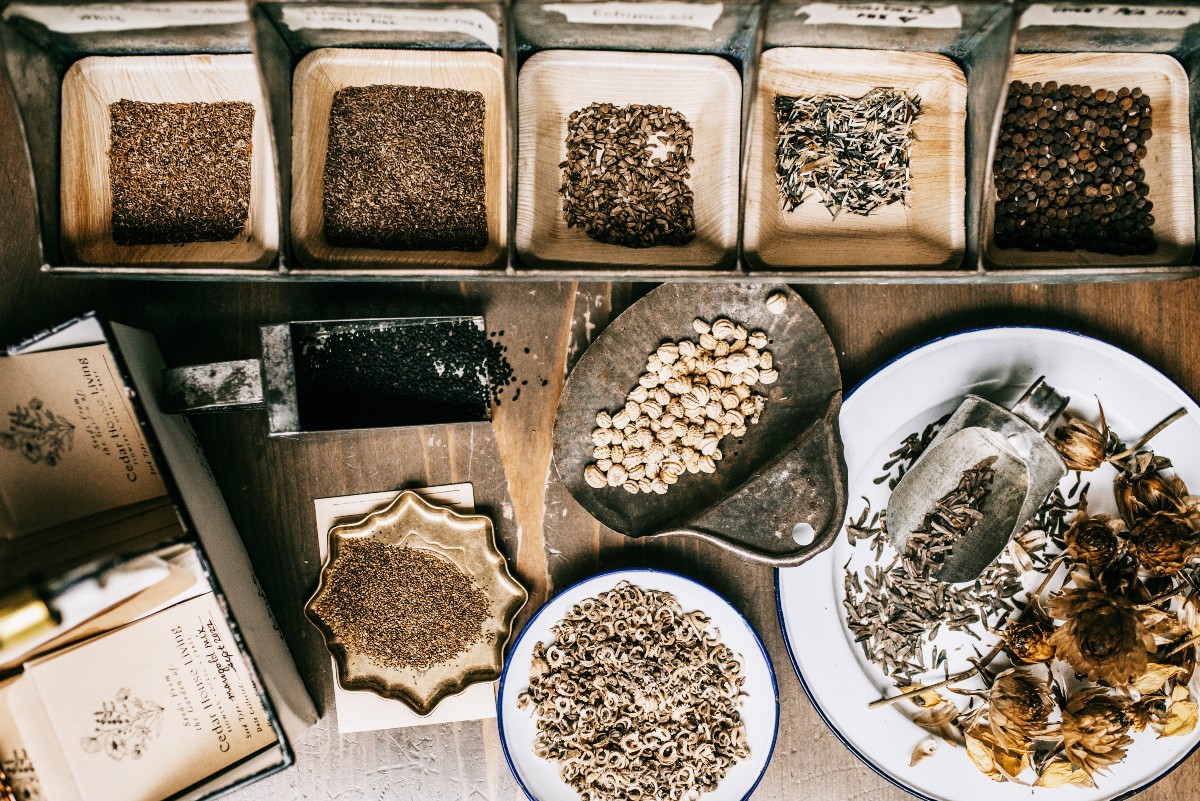 HA: Do you own an herbal business or brand?  
Jess Buttermore: My business is called Cedar House Living LLC. Though not solely herbal-based, under this business umbrella I share my photography, gardening, crafting, and writing skills, and sell seasonal living items including flower and herb seeds, dahlia tubers, gardening guides, handmade herbal goods, and even sourdough starter packs to help encourage others to live a more intentional life. Herbalism is woven into each and every one of these facets of my business. I grow herbs in my greenhouse and garden, photograph them, craft with them, write about them, sell seeds so that others can grow them, and hopefully, along the way, inspire others to begin their own journey into herbalism.
HA: Tell us, what's next for you in your herbal journey?

Jess Buttermore: I am excited to share that my first book, The Love Language of Flowers, is currently available for preorder now at your preferred book retailer, and will release June 13, 2023. It includes botanical folklore, poetry, and the Victorian meanings of botanicals throughout history as well as how to create simple, meaningful arrangements using herbs, flowers, and other botanicals.
Additionally, I am working with my publisher on a second book (2024 publication date), that focuses on seasonally living with herbs. The primary benefit of this book is to show herbalism from an approachable perspective. Growing, harvesting, and preserving herbs can be intimidating so, through sharing my herbal journey in an authentic, relatable voice and beautiful imagery, I aim to inspire others and give encouragement to my readers to grow, fall in love with, and incorporate herbs into their daily lives. I focus on herbs that I believe have the greatest health, culinary, home décor, and crafting uses for home and family.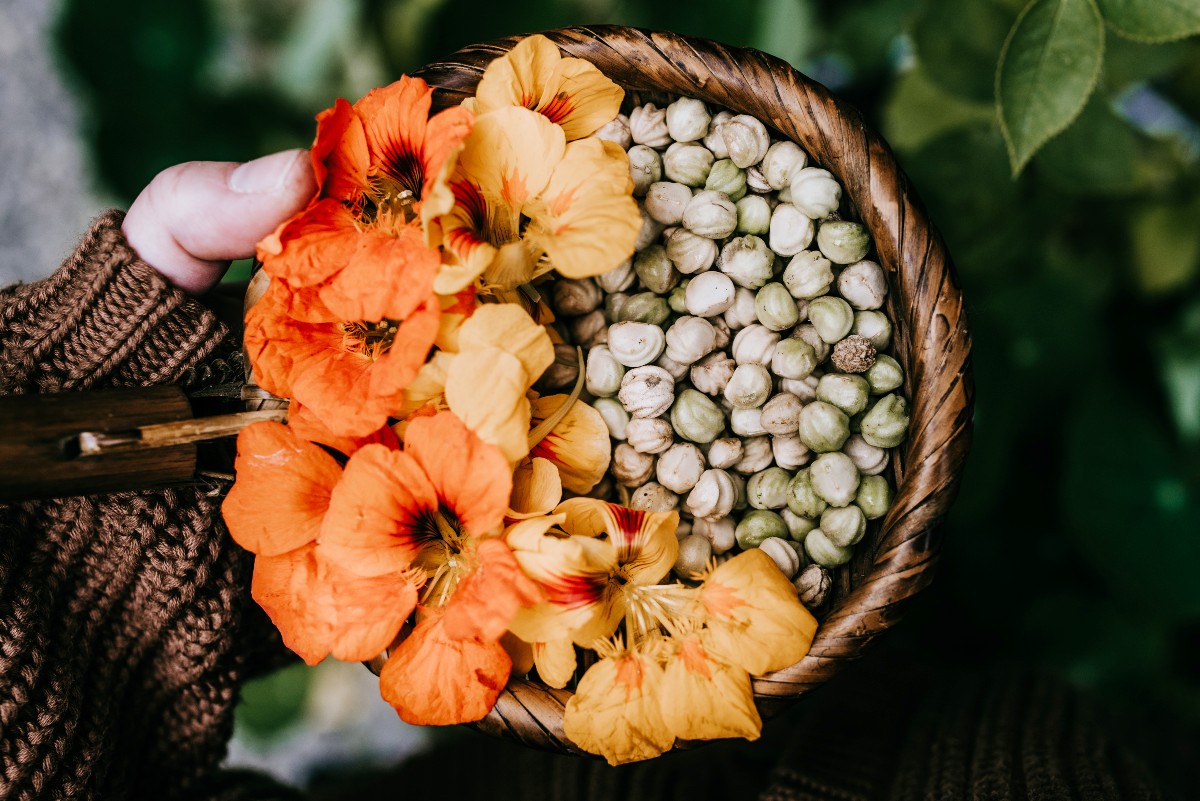 HA: What were you looking for when you enrolled in your Herbal Academy course that you were not able to find elsewhere?

Jess Buttermore: I joined the Herbal Academy family because I wanted a streamlined yet comprehensive method for learning herbalism that would keep me inspired and lay groundwork to spark my own creativity. From fundamentals to recipes to crafting, I have fallen in love with the approachability and ease with which I'm able to learn at my own pace. The Herbal Academy has equipped me with the educational resources and encouragement to forge a learning path unique to me and that best fit my lifestyle and personal interests, which is something I struggled to find elsewhere.

HA: If you were to recommend an Herbal Academy course to your best friend, what would you say?
Jess Buttermore: When you register for an Herbal Academy course, you are not just signing up to learn, but to be supported and encouraged along the way. Along with your registration comes an entire family of both experienced and aspiring herbalists with a passion for their craft who are ready to guide you and celebrate your accomplishments. It's truly an incredible community and one I'm so grateful to be part of.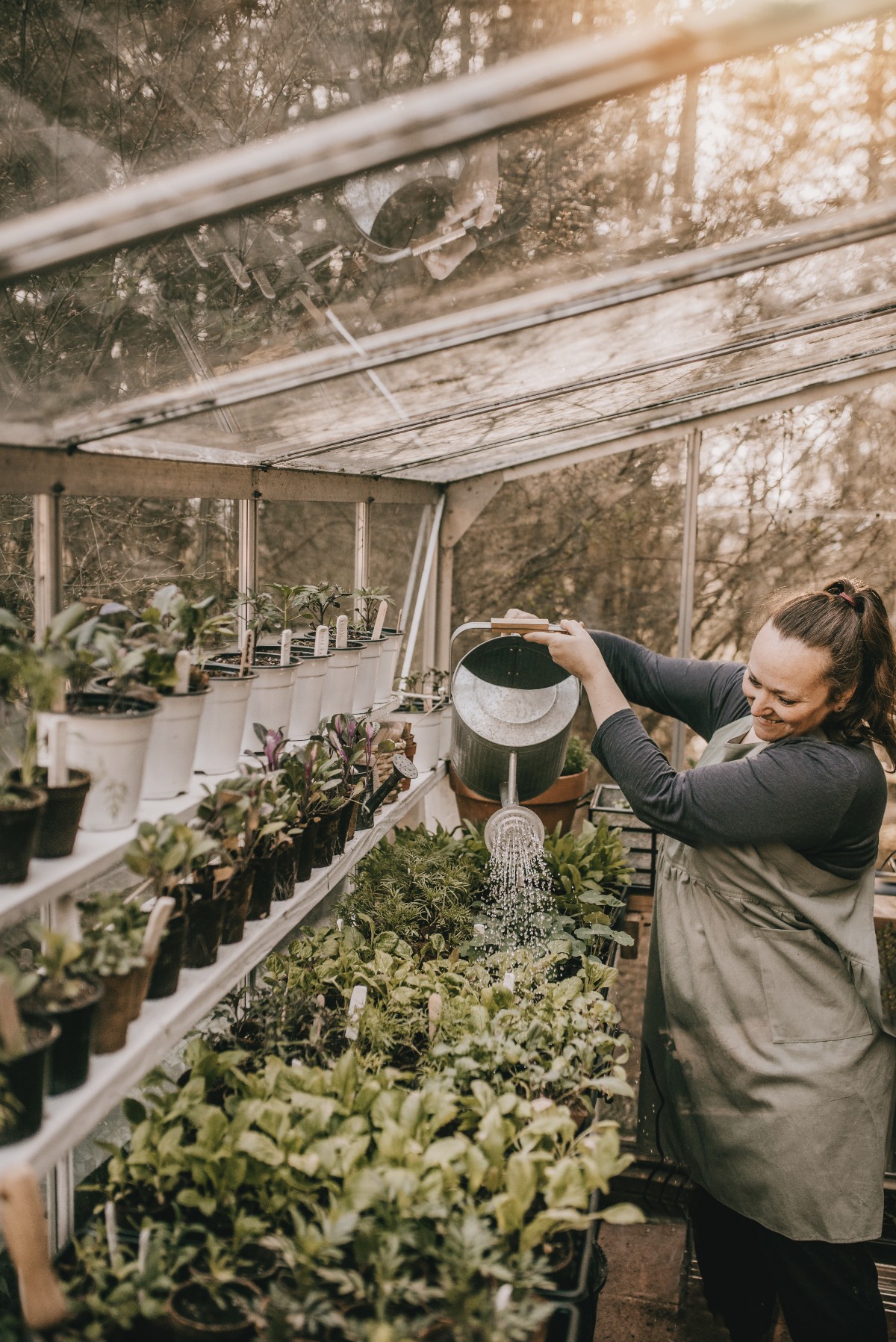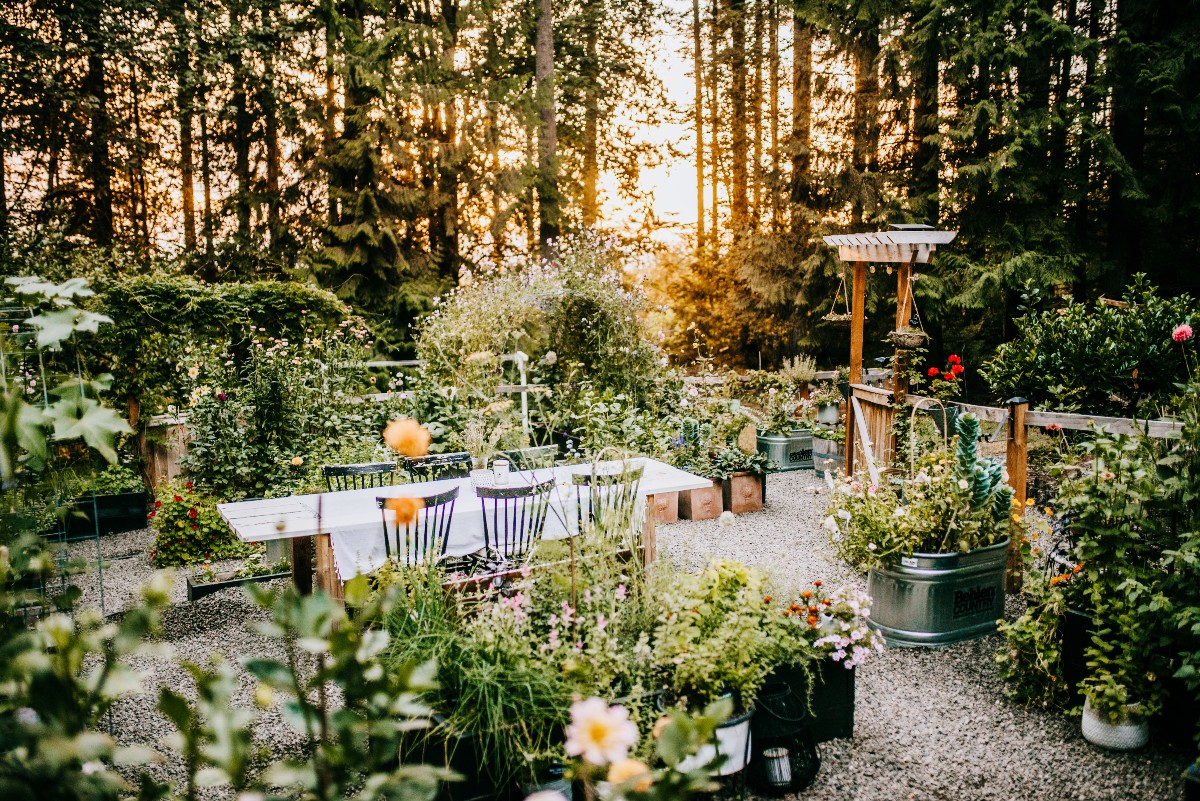 HA: How has your herbal education deepened your connection with nature and the seasons? 
Jess Buttermore: Nature is cyclical. It is predictable. In fact, its predictability is one of the very things I love most about it. I depend on it. We all do, in a way. My journey in herbalism has allowed me to be more aware of seasonal cycles, move in sync with them, and embrace the role botanicals play in each season. Herbalism has given me a new perspective on nature and has encouraged me to integrate seasonal living into my daily life and the lives of my family members. As I grow herbs in my greenhouse and garden, and create with them in my apothecary room, I am honoring the power of plants and recognizing their role in my life. There is so much botanical goodness to be found in every season and my herbal education has allowed me to slow down long enough to be attuned to it.  

HA: How has your herbal education deepened your connection with your personal health and well-being?
Jess Buttermore: I have used my herbal education to help me navigate more intentionally through the seasons of the year as well as the seasons of my life. It has helped me understand how herbs have been used by our ancestors worldwide since ancient times, and how that knowledge can be used to help relieve some of the common ailments my family experiences. I have learned the fundamentals for creating herbal remedies that aid with dry skin, congestion, anxiety, and trouble sleeping, replacing store-bought chemical solutions with natural, homemade ones. Even just working with various herbs, holding them in my hands, and inhaling the aromatherapy properties is therapy for the tired soul.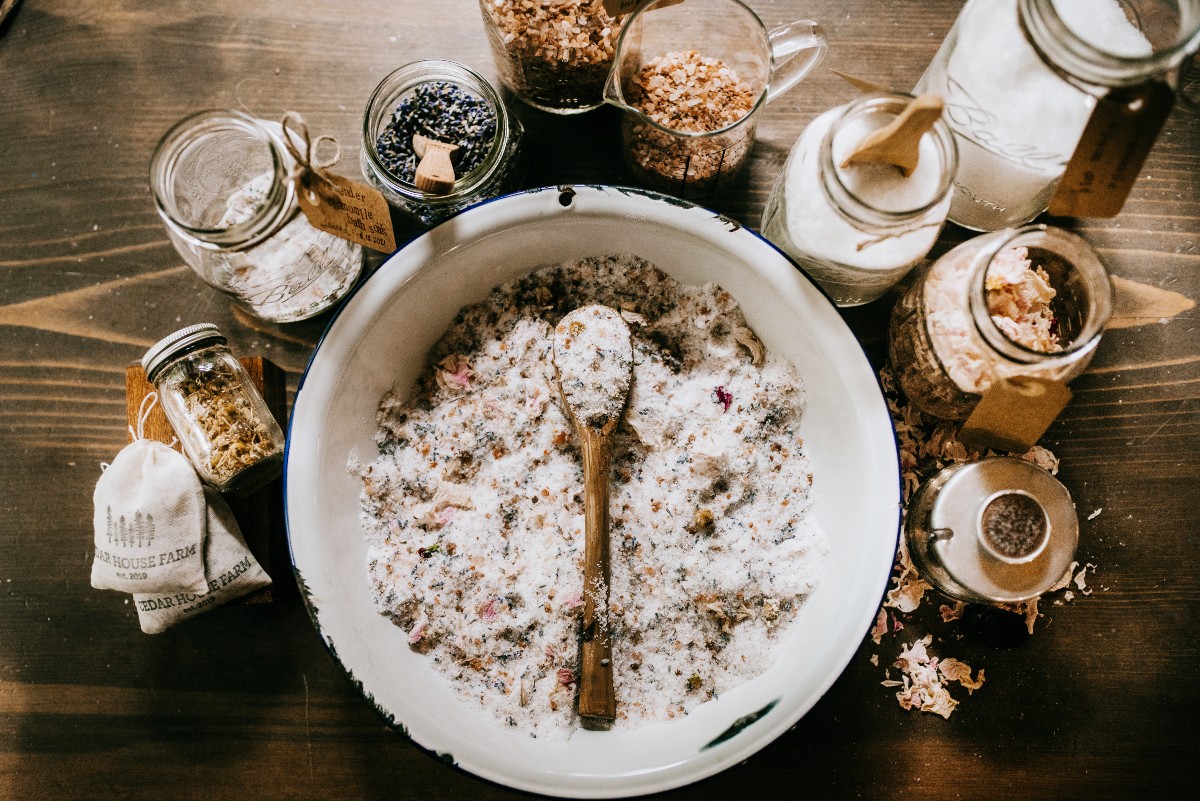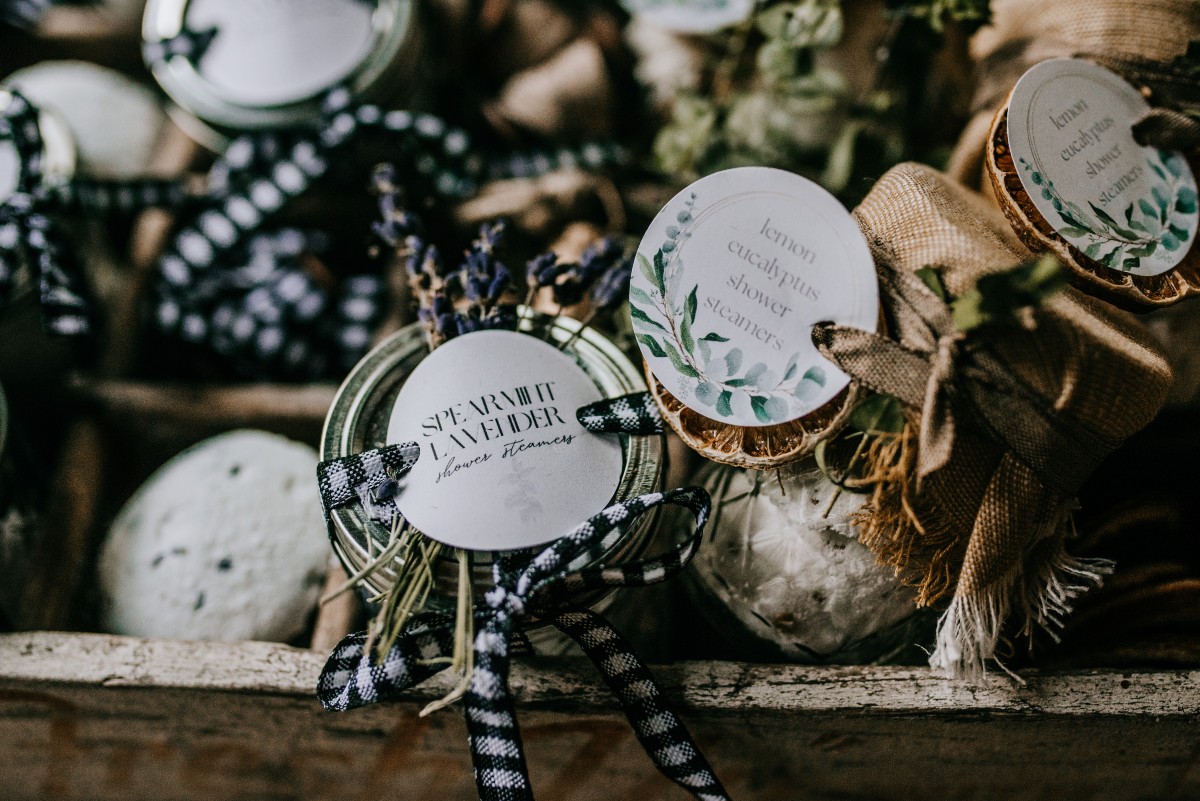 HA: Has your herbalism experience encouraged you to learn and explore other related niches, like botanical crafts, gardening, natural dying, aromatherapy, etc?  
Jess Buttermore: Absolutely! What began as an interest in understanding the beneficial properties of different herbs so I could create my own botanical skin-care products has flourished into a passion for growing herbs from seed, preserving, drawing, drying, baking and cooking with herbs, and incorporating them in various crafting projects. I have a large backyard pollinator garden that is overflowing with flowers and herbs during the growing season, a space that has become my sanctuary. I retreat to it when I need to be surrounded by the calming power of botanicals. They refresh me. Renew me. Revitalize me. The Herbal Academy has taught me that the world of herbs is endless! It's not just about using herbs in tinctures or teas. Their roots stretch far beyond that in my life, from growing them, harvesting them, and incorporating them into flower arrangements, to using them to dye the wool of our Southdown babydoll sheep, gifting them, decorating with them, and creating art with them.
HA: If there is a specific herb that you feel particularly drawn to? If so, why do you think that is?
Jess Buttermore: I am particularly drawn to lavender for several heartfelt reasons. First and foremost, lavender represents family to me, as we have many special memories associated with it. For example, my husband has always loved the scent of fresh lavender, so we have planted lavender bushes in the front yard of every home we've lived in so we can enjoy its calming scent as we come and go. This herb also represents motherhood to me. Lavender plants have often been gifted to me for Mother's Day, and my children have grown up harvesting lavender beside me, making lavender lemonade on hot summer days, bundling lavender to dry, and crafting with it. During their toddler years, we would take them to lavender farms annually so they could dance down the vibrant purple rows, play among lavender mazes, and enjoy lavender ice cream. Lavender symbolizes renewal, devotion, and loyalty, which aligns with many of the attributes I strive to exemplify each day. The color lavender is said to be calming, gentle, and represent cleanliness and femininity. The properties of lavender, particularly its calming, soothing, antimicrobial, and aromatherapy properties, play important roles in our home. They can be found in our homemade cleaning solutions, pillow sprays, bath soaks, shower steamers, lotions and salves, lip balms, bath bundles, herbal wreaths and swags, and linen drawer satchels, to name a few. Opening a jar of dried lavender in the middle of the winter is like releasing the fragrant energy of summer. My love of lavender is something that has been part of me for as long as I can remember; a love I hope to pass on to my children.
HA: Do you enjoy sharing your herbal knowledge with others in your life via recipes, products, photography, blog posts, community workshops, etc?
Jess Buttermore: I find immense joy in sharing what I learn, grow and create with others via my online journal, e-newsletter, Instagram platforms, and through writing articles for herbal and floral community magazines, and my first botanically-themed book due to hit stands this spring entitled, The Love Language of Flowers. I share these snippets, recipes, gardening tips, floriography, and inspirational projects in my daily life in hopes that it will inspire others to plant a seed, work with their hands, and open their minds and hearts to the world of botanicals.
HA: Which herbalism teachers, authors, or peers do you find most inspiring, and why?

Jess Buttermore: In 2020, on the cusp of the pandemic, I read an article written by Marlene Adelmann, where she described how her passion for teaching herbalism evolved into what we now know as the Herbal Academy. This article was revolutionary for me. It explored how she took her passion and created a business for sharing it that was unlike anything that existed at the time. Not without its challenges, she was able to create a vision and bring it to fruition. With many trusted herbalists by her side, she used education to knock down the stereotypes associated with herbalists and old-world skills, and in the process, lifted them up. Her passing in 2022 was one that impacted many, including myself, but I pay tribute to her legacy each time I reach for an Herbal Academy resource and each time I share my knowledge and herbal experiences with my own platform.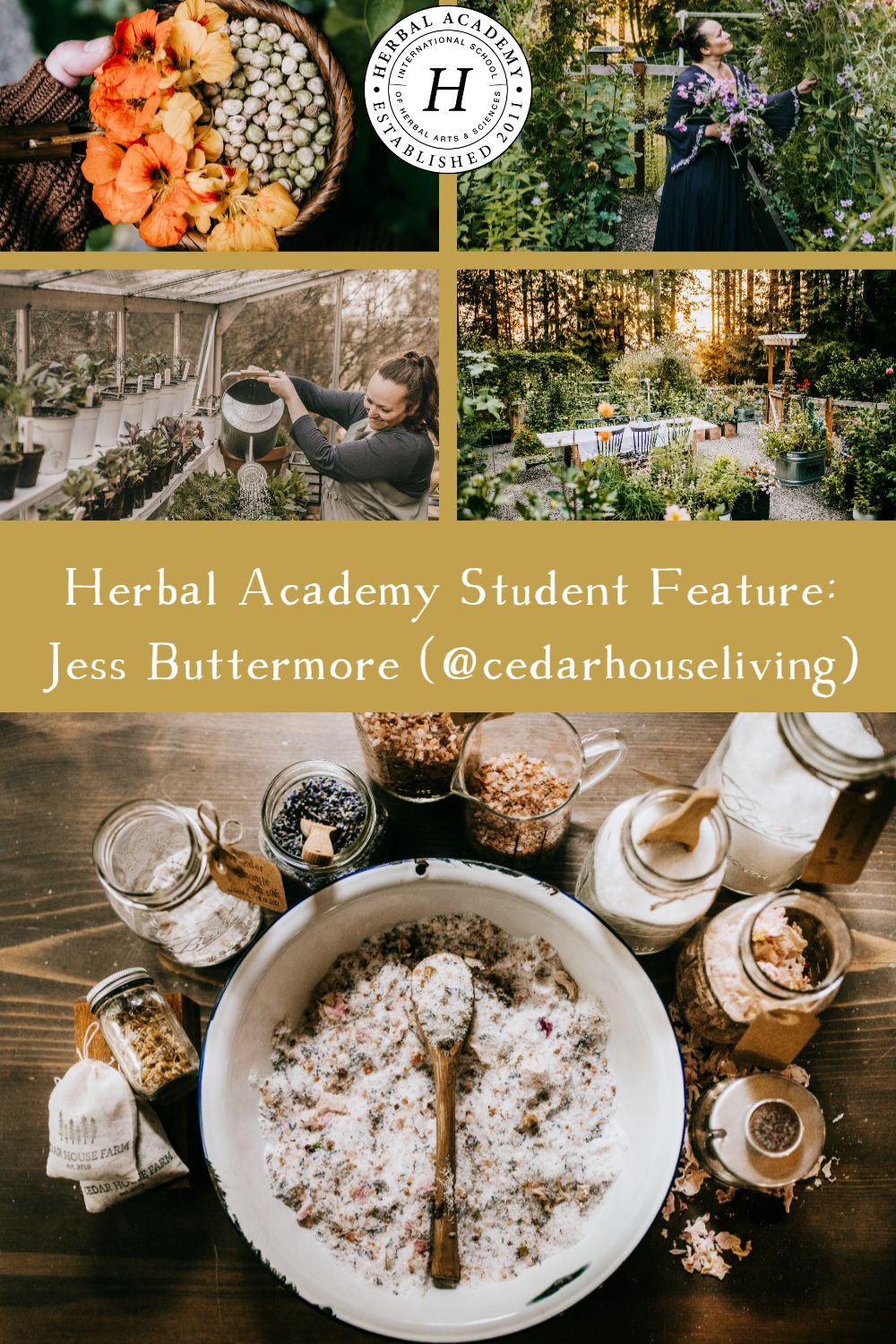 Read past student interviews with:
Robin Ahrens (@barberryherbal) – Advanced Herbal Course graduate and herbalism educator.
Sarah Jaroch (@evidence_of_providence) – Business Herbal Course graduate, copywriter for herbalists, and online marketer.
Amrit-Sadhana Boyd (@theuntamedherbalist) – Canna + Herbs Course graduate, holistic anxiety coach, and herbalist.
Deema Al Huqail (@alkamicare) – Botanical Skin Care Course graduate and creator of hand-blended teas, flower essences, botanical skin care, and artisanal crafts inspired by the old and folk ways.
Jovan Sage (@jovansage) – Entrepreneur Herbal Course graduate, healing facilitator, teacher, and doula.
Toni Green (@unveil_natural) – Mastering Herbal Formulation Course graduate and wellness advocate.
Anna Booth Cohen (@herbal_uprising) – Holistic Cancer Care Course graduate, and herbal educator, consultant, and herbal product creator.
Elliot Durt (@the.durt.family) – completed The Mushroom Course and explores forests and bioregions.
Inspired by Jess's herbal journey? Further your own journey today by perusing our online herbal courses.