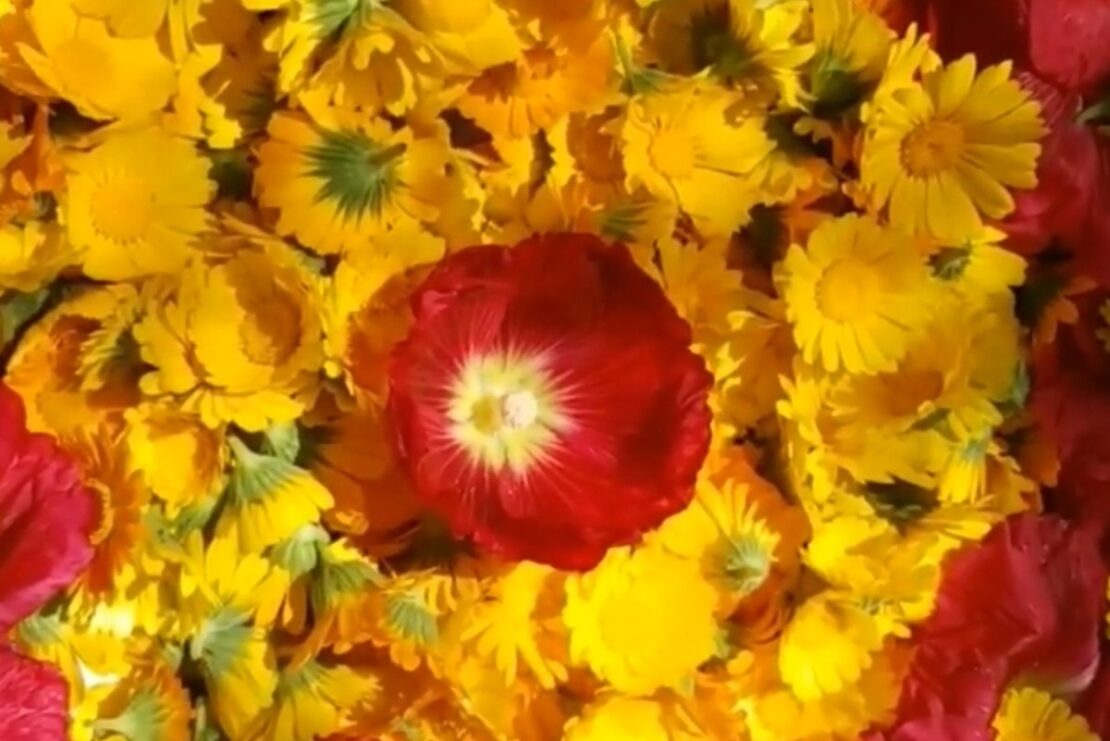 Herbal Academy Student Feature: Sarah Jaroch (@evidence_of_providence)
For this Student Feature, we interviewed Sarah Jaroch (@evidence_of_providence), owner of Yarrow Creative Copy, where she works as a copywriter for herbalists and as an online marketer to help herbal businesses grow and succeed. Sarah has completed the Business Herbal Course. 
HA: Please tell us a little bit about yourself and how you started your path into herbalism. 
Sarah Jaroch: Hello, my name is Sarah Jaroch. My last name is of Polish descent and pronounced yar-row, like the beautiful flower and herb. Perhaps that was a bit of playfulness and foreshadowing on the Universe's behalf. My passion in life is working with and being an advocate for plants and our magnificent planet that we call home. 
I believe my path to herbalism started when I was a child. My earliest memories involve Nature, from creating my own secret worlds and hideaways in trees and shrubbery to helping my mother tend to her garden. Nature has always been a dear friend.

HA: Why did you choose to pursue your herbal education with the Herbal Academy?
I received my Associate's degree in Western Herbalism through SWIHA in Tempe, AZ. I was privileged to study under a wise and wonderful medicine woman, JoAnn Sanchez, RH(AGH). But when my program ended I felt the need for additional guidance on how to pursue the path of entrepreneur and business owner in the field of herbalism.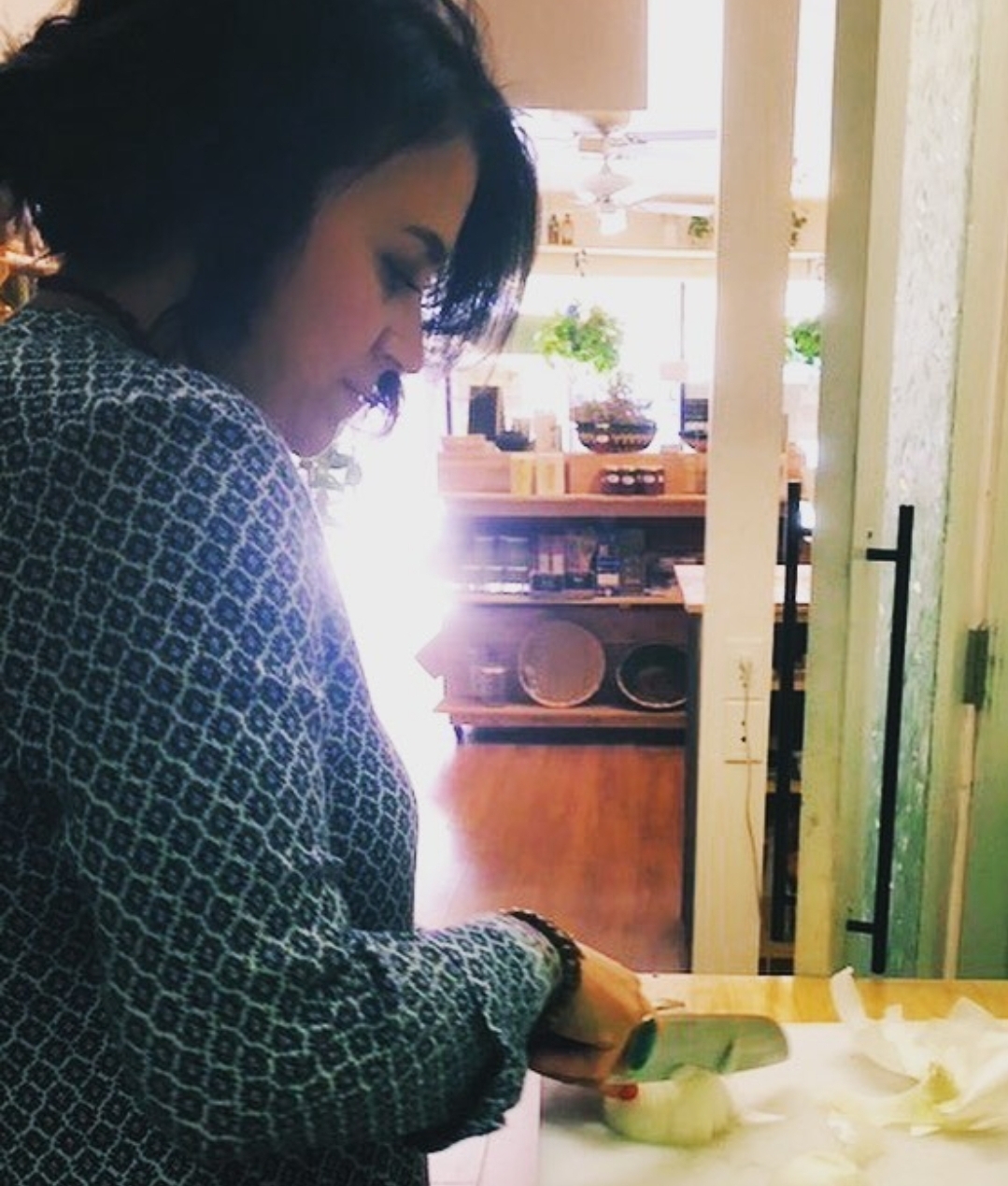 HA: Do you own an herbal business or brand?
Sarah Jaroch: I do work as a copywriter for fellow herbalists. I assist with online marketing as a writer to help herbal-centered businesses grow, succeed, and reach a broader audience.

HA: What's next for you in your herbal journey? 
Sarah Jaroch: My intention as a copywriter for herbalists is to be a loudspeaker for Nature and our plant allies- those who don't have a voice. Words are powerful messengers that traverse culture, geographical boundaries, and have the ability to connect us on an emotional level. Words help to bring humanity closer together and bridge the gap in our diversity, just as Nature does.

HA: What were you looking for when you enrolled in your Herbal Academy course that you were not able to find elsewhere? 
Sarah Jaroch: Unfortunately, my prior herbal education did not include any business coaching. I had goals to open my own apothecary and went in search of the foundational business knowledge I needed to be a business owner. I found everything I was looking for (and more) in the Herbal Entrepreneur Course. 
HA: If you were to recommend an Herbal Academy course to your best friend, what would you say?
Sarah Jaroch: The Herbal Academy has the most diverse options available. You won't find another online herbal educational forum that has as much to offer. You can go at your own pace, on your own time, and on your own schedule, building upon your herbal knowledge by adding new interests as they arise.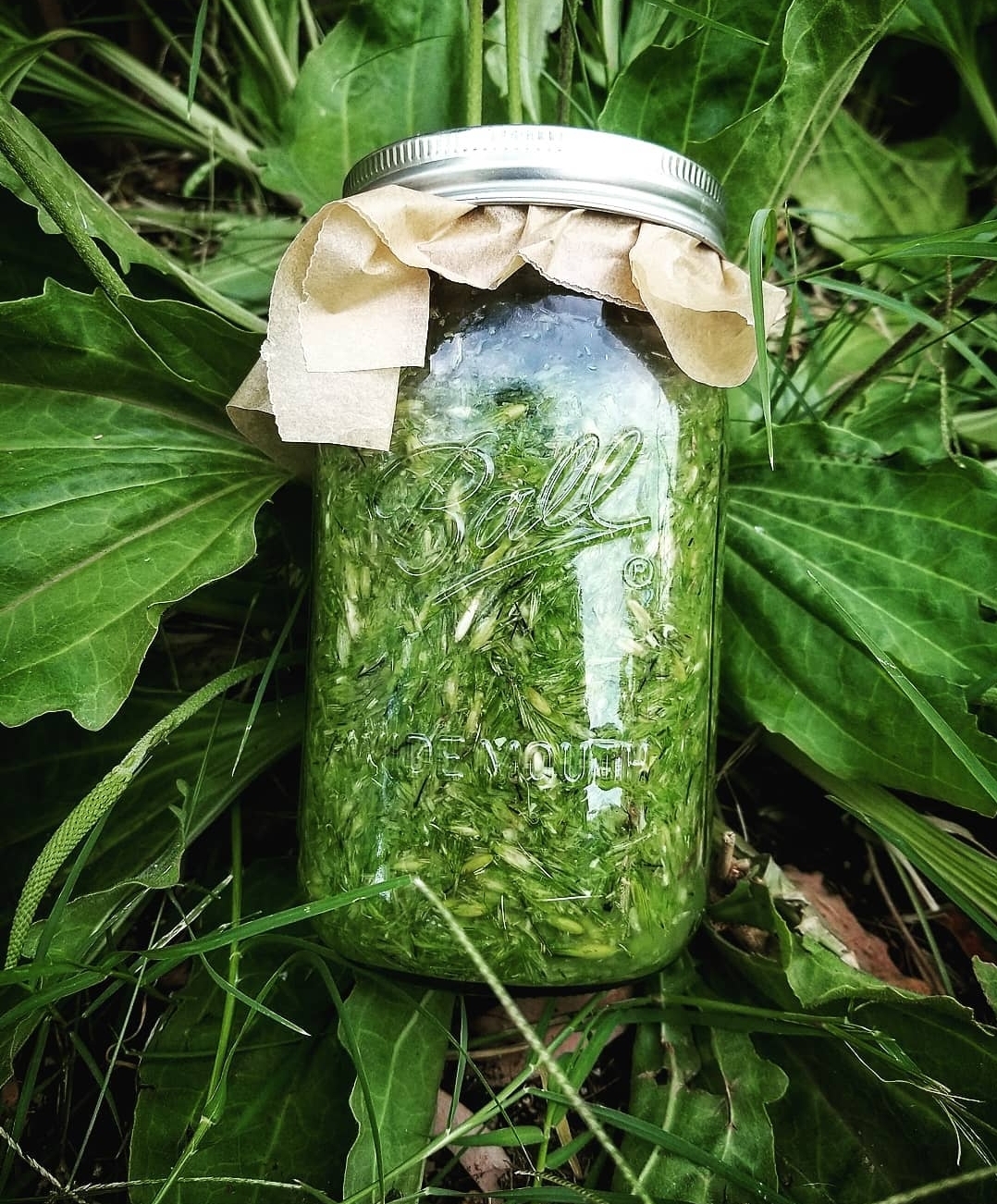 HA: How has your herbal education deepened your connection with your personal health and wellbeing?
Sarah Jaroch: Having experienced years of chronic health issues, I was drawn to herbalism as a natural way to support my healing. Herbalism taught me that I am my own greatest healer, and that the plants are here as allies and teachers to guide me along my healing journey. They've helped to nourish, support, and teach me so much about myself and the capacity I carry as a powerful human being.
HA: Has your herbalism experience encouraged you to learn and explore other related niches, like botanical crafts, gardening, natural dyeing, aromatherapy, etc?

Sarah Jaroch: There's so much fascination for me in the realm of herbalism. The learning never ends. 
Gardening will be a lifelong passion of mine. It's where I find peace and connection to something greater than me. It's where I cultivate, nourish, and tend to my relationships with the plants. 

Discovering flower essences for the first time was an enchanting experience. Flower essences remind me of what I've always known—Nature is full of SO much magic.

That which I hold nearest and dearest to my heart is learning from indigenous medicine women and men of the

Shipibo

tribe in Peru. Their methods of plant spirit healing are incredibly pure, intensely transformative, and deeply rooted in our connection with Nature.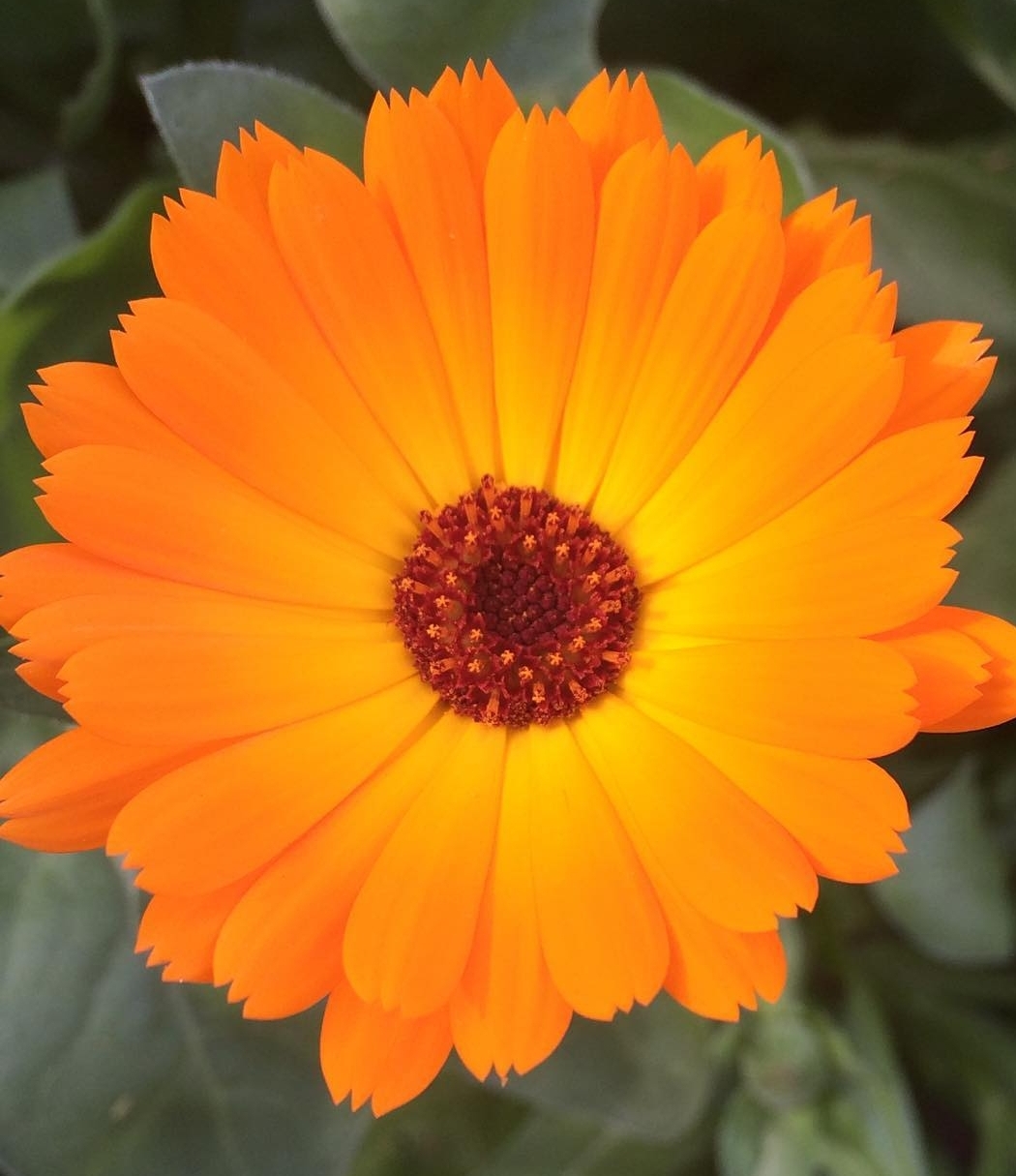 HA: If there is a specific herb that you feel particularly drawn to? If so, why do you think that is OR what is it about that plant that fascinates you? 
Sarah Jaroch: Each plant embodies its own unique vibration and gifts. However, there are a few who tug at my heartstrings more than others. Calendula is one of these. She is the most beautiful, sparkling beam of sunshine and joy. She is the first plant I got to know intimately, from seed to harvest to herbal preparation. We became very close friends and it was Calendula who was the conduit for a spiritual awakening. She so graciously reminded me of the joy I also carry within myself, a joy I had long forgotten.
HA: What is the biggest way that herbalism has brightened your life?

Sarah Jaroch: There is a clear delineation in my life—before and after herbalism. My life before herbalism was in black and white. After (re)discovering the magical world of plants I've been floating in a world of technicolor. It's as if I was plugged back in. Mother Nature has taught me so much about myself, humanity, and our inescapable connection to Her. I'm now in alignment with who I truly am: an intricate part of the natural world.
HA: Which herbalism teachers, authors, or peers do you find most inspiring, and why?
Sarah Jaroch: JoAnn Sanchez, RH(AHG), is my teacher and heroine. This wise medicine woman is the creator and director of the Western Herbalism Program at Southwest Institute of Healing Arts (SWIHA) in Tempe, AZ. It is because of her love, dedication, and passion for plants that I found my path in life.
Katie Hess is the author and creator of LOTUSWEI Flower Essences. She was a guest speaker during my time at SWIHA. Her presentation taught us about the magic of flower essences. This memory is a defining moment in time when my heart opened to the powerful, transformational, magical realm of flower essences.
HA: Did you feel that something in your life was missing before you discovered herbalism? If so, what do you think it was and how has herbalism helped?
Herbalism has reconnected me with my birthright—a divine connection with Earth and Nature. I was sleepwalking through life when herbalism came, knocked down the door, and woke me up!
I never feel alone anymore because of my friendship and deep spiritual connection with the plants, nature, and the elements. This is all because I chose to follow my heart and dive into the magical, mystical world of herbalism.
HA: If you could provide any tip or encouragement to those just starting their herbal studies, what would it be?
Sarah Jaroch: Follow your heart. The path of herbalism is one of the most heart-opening, authentic, intuitive, mystical, and magical paths one can take. There's a reason you are feeling drawn to work with the plants. It's almost as if they (the plants) hear the whisper within your heart and are calling out to you to follow this path. Now, more than ever, Mother Nature needs us to be her protector and advocate, to be a voice for those who are voiceless and to share the magic of plants with others.
If you don't take the leap, you'll never know what it's like to fly. – Guy Finley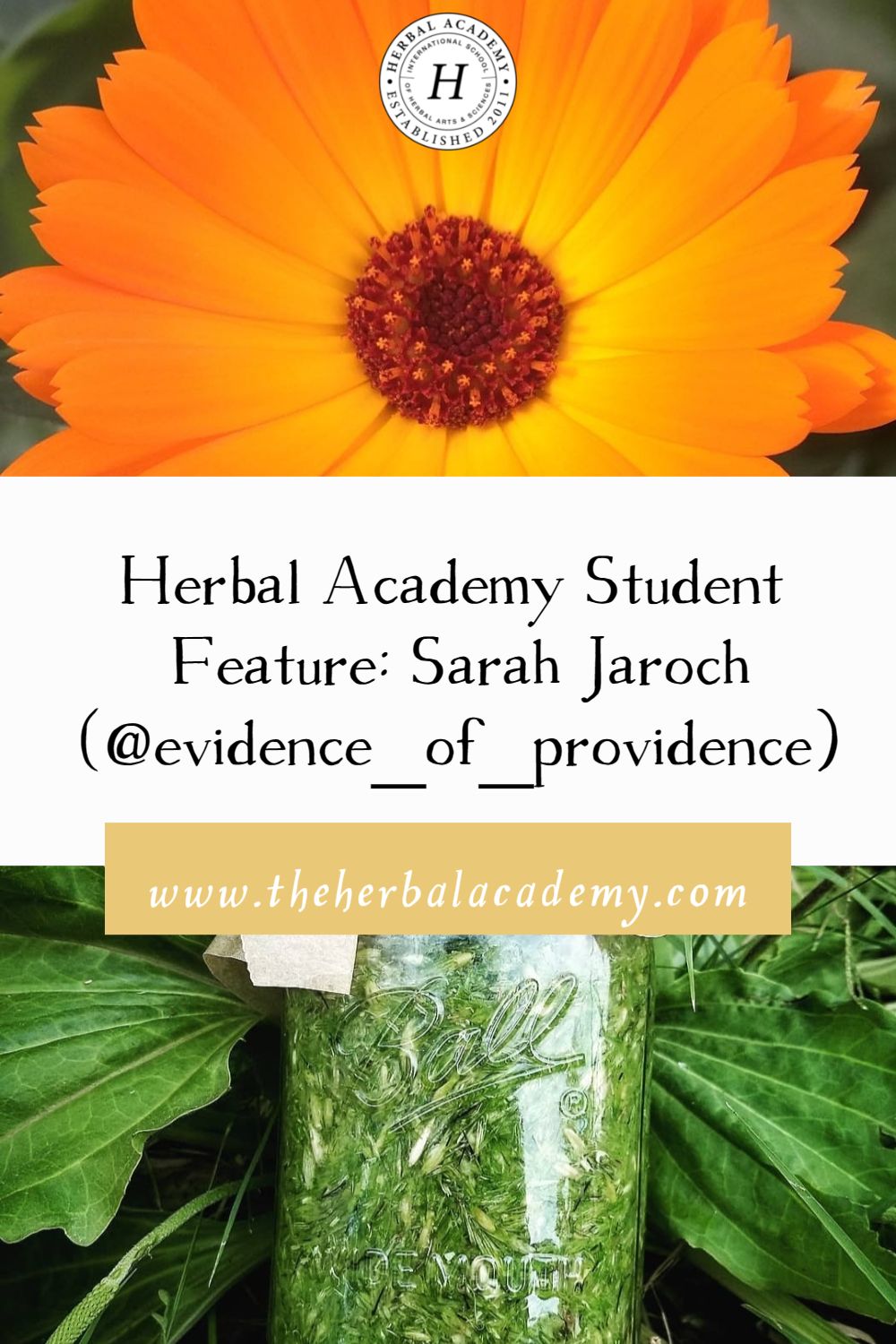 Read past student interviews with:
Amrit-Sadhana Boyd (@theuntamedherbalist)
Anna Booth Cohen (@herbal_uprising)
Elliot Durt (@the.durt.family)
Shannon Mulligan-Mayernik (@mayernikkitchen)
Inspired by Sarah's herbal journey? Further your own journey today by perusing our online herbal courses.