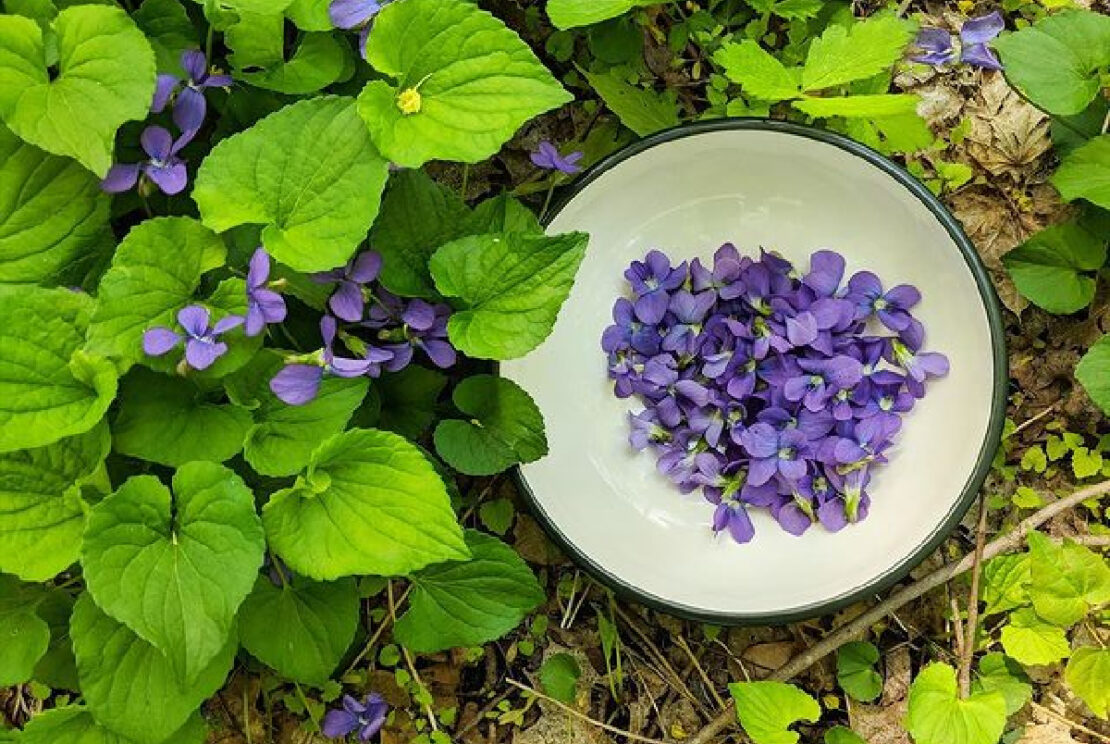 Herbal Academy Student Feature: Anna Booth Cohen (@herbalist_uprising)
We recently interviewed Herbal Academy graduate, Anna Booth Cohen (@herbalist_uprising) to learn more about her herbal journey. In 2015, Ann launched Herbal Uprising, an herbal business that offers educational programs, herbal consults, and herbal products. She has completed Herbal Academy's Holistic Cancer Care Course.  
HA: Please tell us a little bit about yourself and how you started your path into herbalism.  
Anna Booth Cohen: I live in Providence, RI, with my wife, Sarah, and our dogs, cat, and chickens. I have been formally studying herbalism for the past 11 years but began my herbal journey from birth. I was raised in an earth-centric home by a mother who put calendula oil on my diaper rash and grew bountiful gardens in our backyard and a father who practices ancestral healing. Herbalism, magic, and spirituality were always a part of my life, so when I discovered that I could take college courses in herbalism as an undergraduate at The Evergreen State College, it was a natural fit. After graduating, I went on to complete a 10-month apprenticeship at the Berkeley Herbal Center and then completed a three-year apprenticeship at the Gaia School of Healing & Earth Education and an advanced clinical training program at the Boston School of Herbal Studies. I launched my herbal business in 2015, and have continued to deepen my connection to plants through formal and informal experiences every year since.
HA: Why did you choose to pursue your herbal education with the Herbal Academy?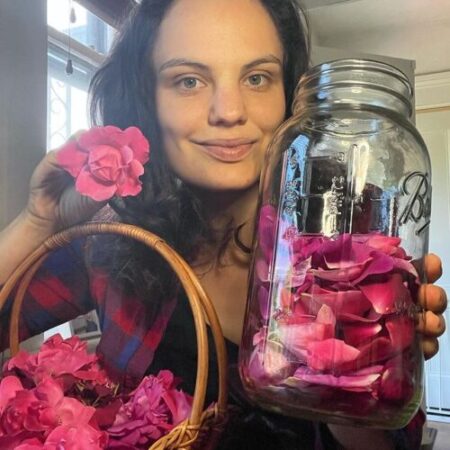 Anna Booth Cohen: My mom was diagnosed with stage 4 colon cancer at age 60 on July 6, 2021. The very next day, I received an email from the Herbal Academy announcing the Holistic Cancer Care course, so of course, I signed up. It came just when I needed it, and it was great to have an easily accessible resource that I could trust. 
HA: Do you own an herbal business or brand?  
Anna Booth Cohen: Yes, I have had an herbal business, Herbalist Uprising, since 2015. I offer educational programs, one-on-one herbal consults, and herbal products. 
HA: Tell us, what's next for you in your herbal journey? 
Anna Booth Cohen: This is the first time I'm sharing this publicly, but my next step is to try to conceive a child and start a family. I know I'm going to learn so much through this process and I can't wait. Physically supporting my body and that of my children, spiritually experiencing raising a family with herbalism as a central part of our lives, gaining new perspective, and witnessing my wife become a mother is going to be the next adventure!
HA: What were you looking for when you enrolled in your Herbal Academy course that you were not able to find elsewhere? 
Anna Booth Cohen: It was overwhelming to receive my mom's diagnosis, so I appreciated that the Herbal Academy would provide me with easily accessible, well-researched information that I could trust. It was great to not have to put in the labor to do all the research and fact-checking myself since I had so much going on at the time. There is also a lot of contradictory and confusing information out there when it comes to cancer, but I know the Herbal Academy well enough to know that I could trust what they shared. It was also convenient to be able to take the course at my own pace because I was very busy caring for my mom. I also knew that this topic was personal to the Academy and thus would be taken very seriously, and that they would truly understand what it is like to go through cancer. I was sorry to hear of Marlene's passing, but I hope she knows what a difference she made to so many people when they needed it most.
HA: Do you enjoy the Herbal Academy online community? If so, what specifically do you enjoy?
Anna Booth Cohen: I have had a great experience with the Herbal Academy online community. It's a great resource to learn from herbalists with a great range of perspectives and experiences. I love talking about herbalism and connecting with others who share my interest, so it's a perfect place to do so. 
HA: Do you feel empowered by your herbal practice?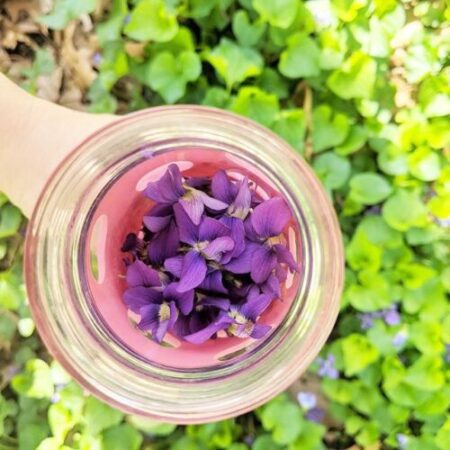 Anna Booth Cohen: Yes, I find herbalism incredibly empowering. My herbal practice has inspired me to learn more about the nature-based and/or healing practices of my ancestors, which has connected me more deeply to myself. It also feels empowering to know ways to nourish myself and my family and to support our healing. My wife and I both have chronic illnesses, and while we have a lot of respect for using Western medicine when it is needed, we've also had a lot of experiences where doctors tell us there is nothing else that can be done. In a lot of cases, herbalism provides gentle, supportive ways to make a difference in ways that Western medicine ignores. It's empowering to always have something to do to help my physical, mental, and spiritual health. 
HA: If you were an herb, which herb would you be?
Anna Booth Cohen:  I'd like to be Rosa rugosa, growing wild along the Atlantic Ocean. I was raised with the coastline as a formative part of my childhood, and I feel most connected to this environment. I'd love to be a beach rose offering beautiful flowers and tasty rose hips, growing up out of the sand and salty air, and with plenty of thorns for good boundaries. I have a tattoo of an osprey and fish representative of my connection with the coast, and when I think of the medicine of that place, I think of beach roses. I also think of bladderwrack, which has different vibes but is also another part of me. 
HA: What is the biggest way that herbalism has brightened your life?
Anna Booth Cohen: Learning about the plants in my ecosystem and what they have to offer has been huge for me. I love walking around my neighborhood in the city and going for walks in nature and seeing my plant friends all around me. It's impossible to feel lonely when you've made friends with your local ecology.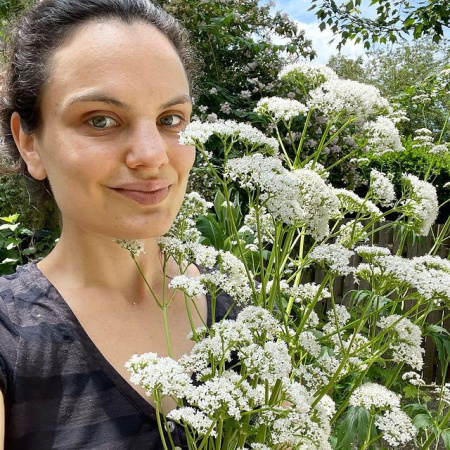 HA: How do you find yourself incorporating herbalism into your daily life? 
Anna Booth Cohen: It starts with the mindset of connecting to plants. From there it is easy to realize that the plants are all around me and I interact with them every day. All the spices in my pantry share their medicine when I cook with them daily. The plants in my yard are there to support me when my herb and vegetable garden is at its summer peak and also in the depths of winter. There is no way for me to live daily life without herbalism at this point. It is the lens through which I see myself, my family, my community, and the world.
HA: How has herbalism sparked your creativity? 
Anna Booth Cohen: Herbalism is one of my favorite creative outlets. I am always exploring more ways of working with plants. I love cooking and enjoy finding new ways to incorporate herbs into my recipes. I'm planning on making nettle pasta later this week, and lilac ice cream when the lilacs bloom. I also like incorporating herbalism into art, drawing plants, doing crafts, and particularly boosting my mood through experiencing flowers. I grow flowers in my garden, bathe with them, sit with them, bring them into my house, meditate with them, make flower essences, and cook with them. There is so much to explore!
HA: If you could provide any tip or encouragement to those just starting their herbal studies, what would it be?
Anna Booth Cohen: Don't be afraid of starting small, and don't feel pressure to know it all. Nobody knows it all. I love Adrienne Marie Brown's quote from Emergent Strategy, "Small is good, small is all." We all are born with the capacity to connect deeply with nature, no matter how much we've studied. Learn a few plants intimately, and expand at your own pace.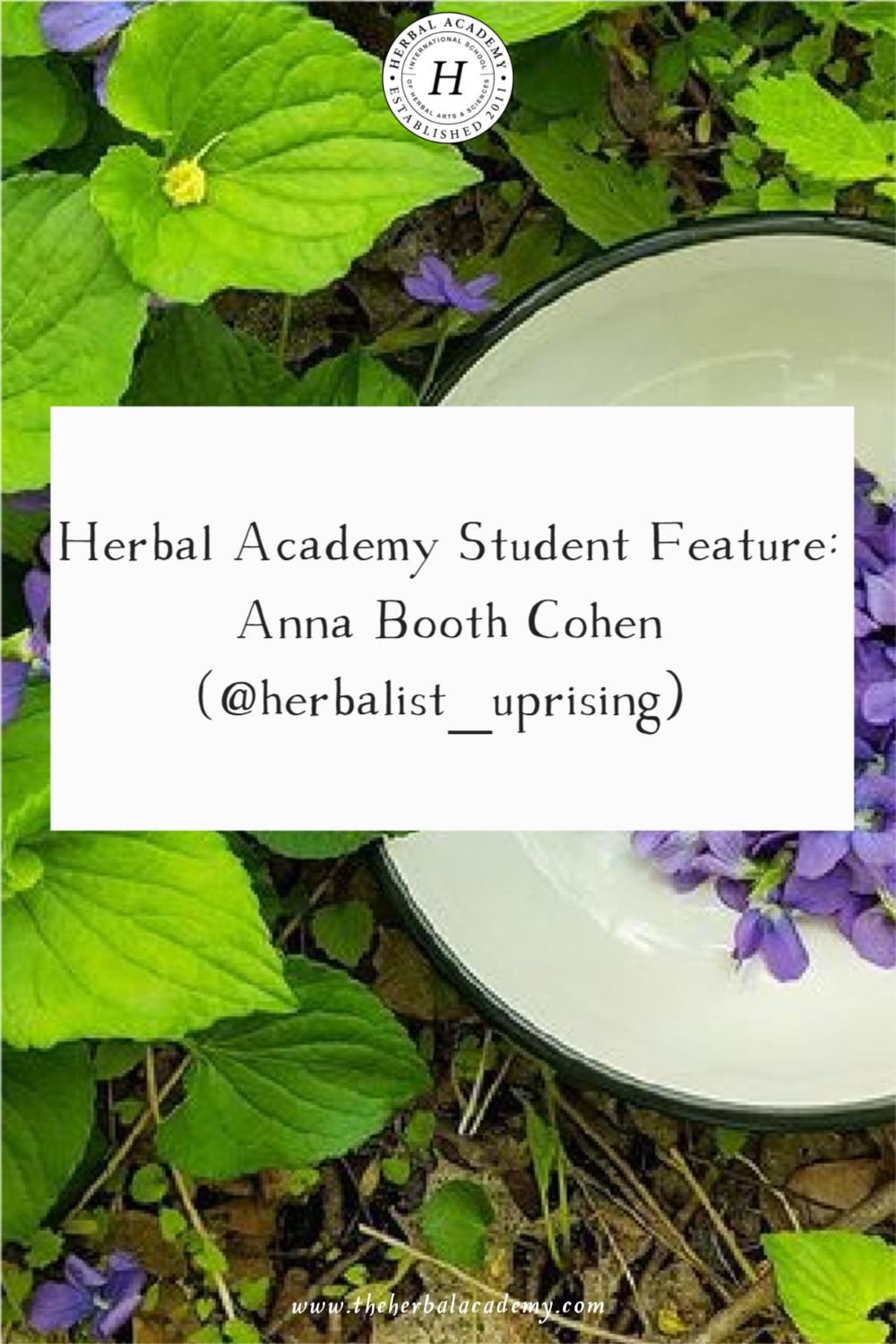 Stay tuned for the next installment of our Student Feature Series with Antonia Green (@unveil_natural).
Read past student interviews with:
Elliot Durt (@the.durt.family)
Shannon Mulligan-Mayernik (@mayernikkitchen)
Farai Harreld (@thehillbillyafrican)
Hannah Lasorsa (@hannah_aften)
Shiang-ling Bissonnette (@halfbakedbarelymeasured)
Liz Witter (@backcountrybotanicals)
Inspired by Anna's herbal journey? Further your own journey today by perusing our online herbal courses.