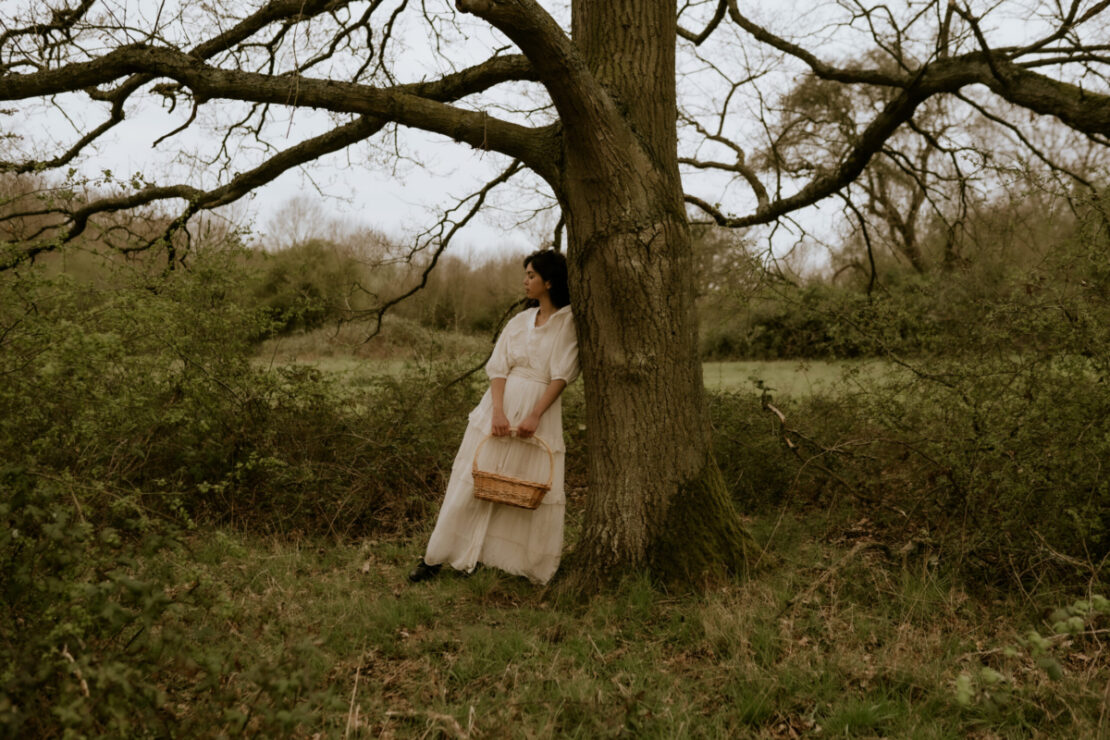 Herbal Academy Student Feature: Deema Al Huqail (@alkamicare)
Welcome to another installment in our Student Feature interview series! For this installment, we spoke with Deema Al Huqail (@alkamicare) of AlkamiCare where she creates hand-blended tea, flower essences, botanical skin care, and artisanal crafts inspired by the old and folk ways. Deema has completed the Botanical Skin Care Course and Intermediate Herbal Course, the Herbal Aphrodisiac Intensive, and the Tea Blending 101 Workshop.
HA: Please tell us a little bit about yourself and how you started your path into herbalism.
Deema Al Huqail: I am Southwest Asian, from Saudi Arabia, and Greek from a small village in Sparta. Herbalism is ingrained in my roots, from the rural and seasonal lifestyle of my village in Greece to the herbs and spices infused in the foods and teas that raised me. Plants were always around. It wasn't so much about learning something new as it was about remembering something that had always been a part of me, but had been forgotten. I only understood the value of herbalism when I was 19 years old experiencing various health imbalances and homesickness while studying international relations in London. Herbalism helped me reclaim a knowledge that was awaiting me. It forged a way for me to live in reciprocity with the earth, especially during a time of uncertainty and climate crisis. I reconnected with my roots in a deeper and immaterial sense, beyond nationality and language, rather through the land and my very essence.
HA: Why did you choose to pursue your herbal education with the Herbal Academy?
Deema Al Huqail: I was interested in learning more about herbal skin care to improve symptoms of acne, eczema, and dysbiosis. I wanted to empower my health inside-out and divert from chemical-based treatments, so I came across the Herbal Academy's Botanical Skin Care course and thought it was the perfect fit.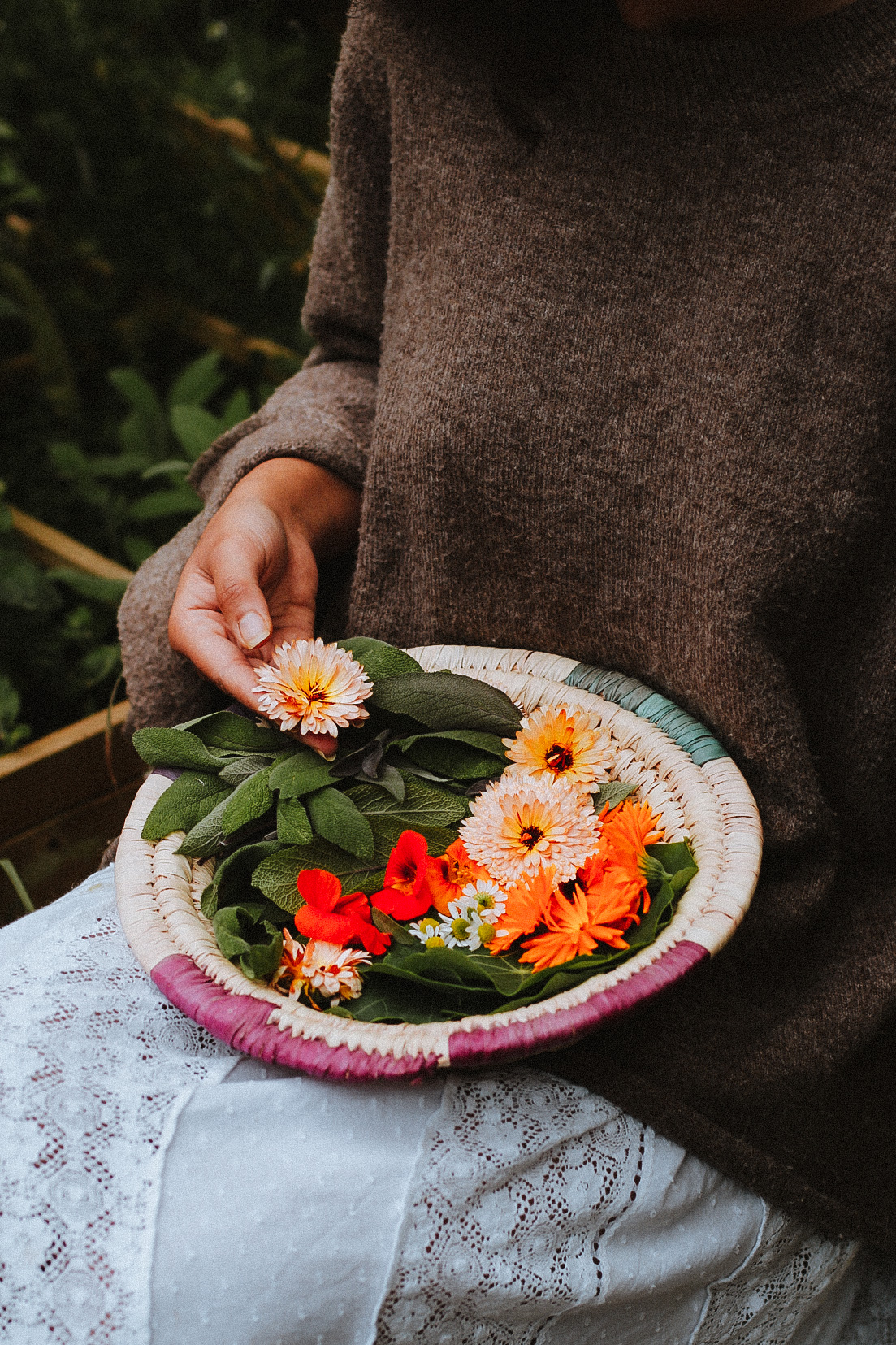 HA: Do you own an herbal business or brand?
Deema Al Huqail: AlkamiCare is my online herbal apothecary and lifestyle journal. I create hand-blended tea, flower essences, botanical skin care, and artisanal crafts such as beeswax taper candles. My products are inspired by the old and folk ways and how we can slow down and tune into our essence. I like to see my apothecary as being beyond a self-care business. It is a safe space for remembering a part of us that has been displaced, a kinship between our spirit and the earth.
HA: How did your Herbal Academy courses help shape or improve your business?
Deema Al Huqail: I fell in love with homemade skin care while completing my studies. I witnessed the potency of natural remedies when my skin conditions began to clear, and I was able to support my friends and family with their own skin problems. It felt like a glove I could finally fit into, and I found the strength to eventually launch my own collection of products. I'm continuously learning every day; I always go back to my studies to advance my knowledge.
HA: Did your Herbal Academy courses help you avoid any potential mistakes while launching your business?
Deema Al Huqail: The Herbal Academy courses helped me articulate the ethics of herbalism and how to practice it safely and authentically. The course taught me about harmful ingredients to avoid, how to tailor formulations for the individual, and how to be cautious when making certain health claims.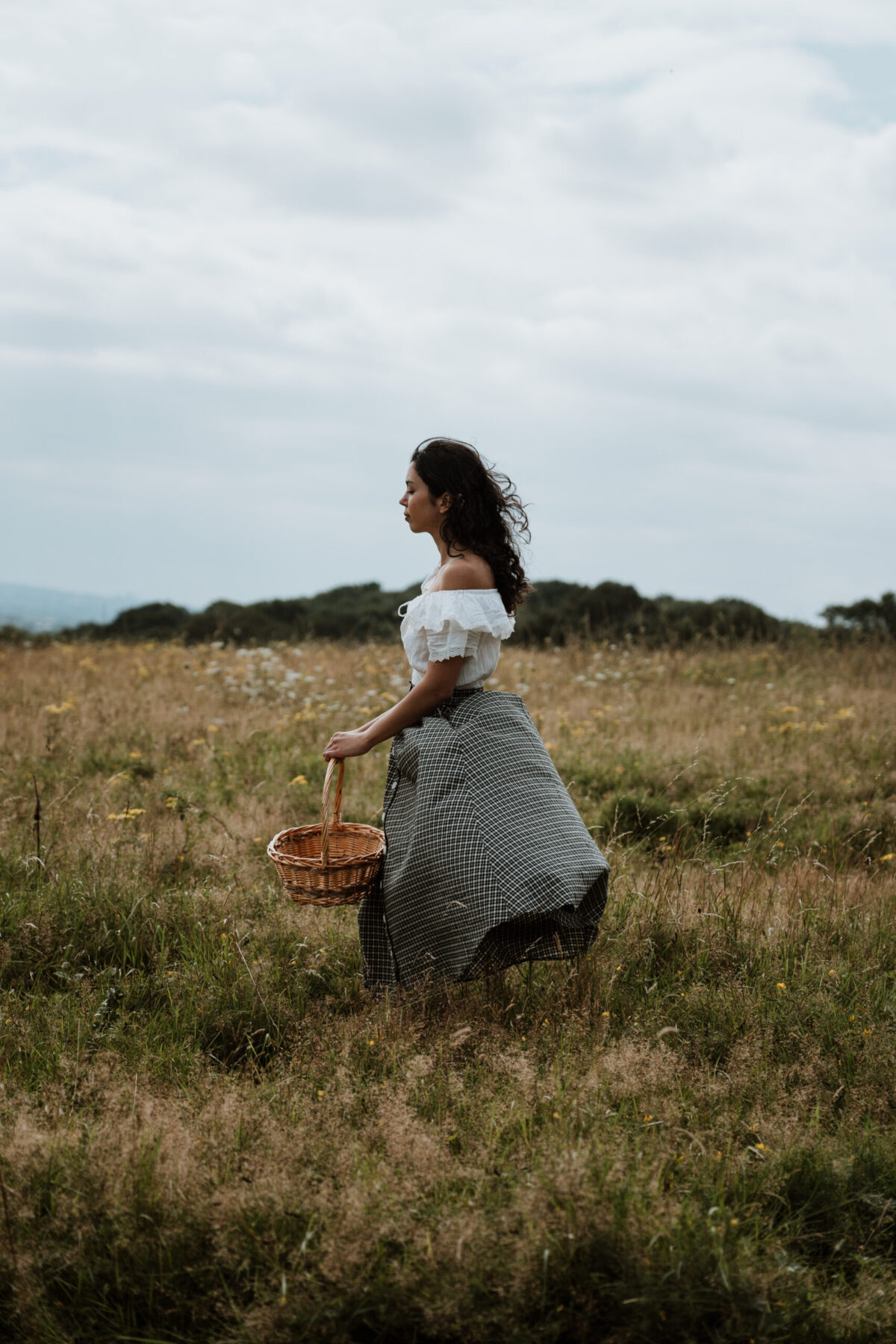 HA: Tell us, what's next for you in your herbal journey?

Deema Al Huqail: I intend to relocate to my ancestral home in Sparta, Greece. I wish to deepen my connection with my heritage and live a slower lifestyle that is in harmony with the cycles of the earth. I'd love to work on my family's farm which my late grandparents cultivated, and to learn from the elders of my community. I am also running an herbal workshop during an upcoming olive harvest. My journey is continuously evolving; there's always something brewing ahead and I can't wait to explore it all.
HA: If you were to recommend an Herbal Academy course to your best friend, what would you say?
Deema Al Huqail: I often recommend the Botanical Skin Care Course to my friends. I believe everyone can benefit from creating homemade skin care that is tailored to their own needs or that of a family member/friend. I think they'd be surprised by how straightforward and fun creating skin care can be. The companion recipe book is always handy if you're seeking new inspiration, especially for making intentional gifts during birthdays and the holiday season.
HA: Do you enjoy the Herbal Academy online community?
Deema Al Huqail: I've learned so much from the Herbal Academy community. Living in a city, it's not often I meet fellow herbalists, so being part of an online community of people from around the world who practice herbalism in their own unique ways has been incredibly inspiring.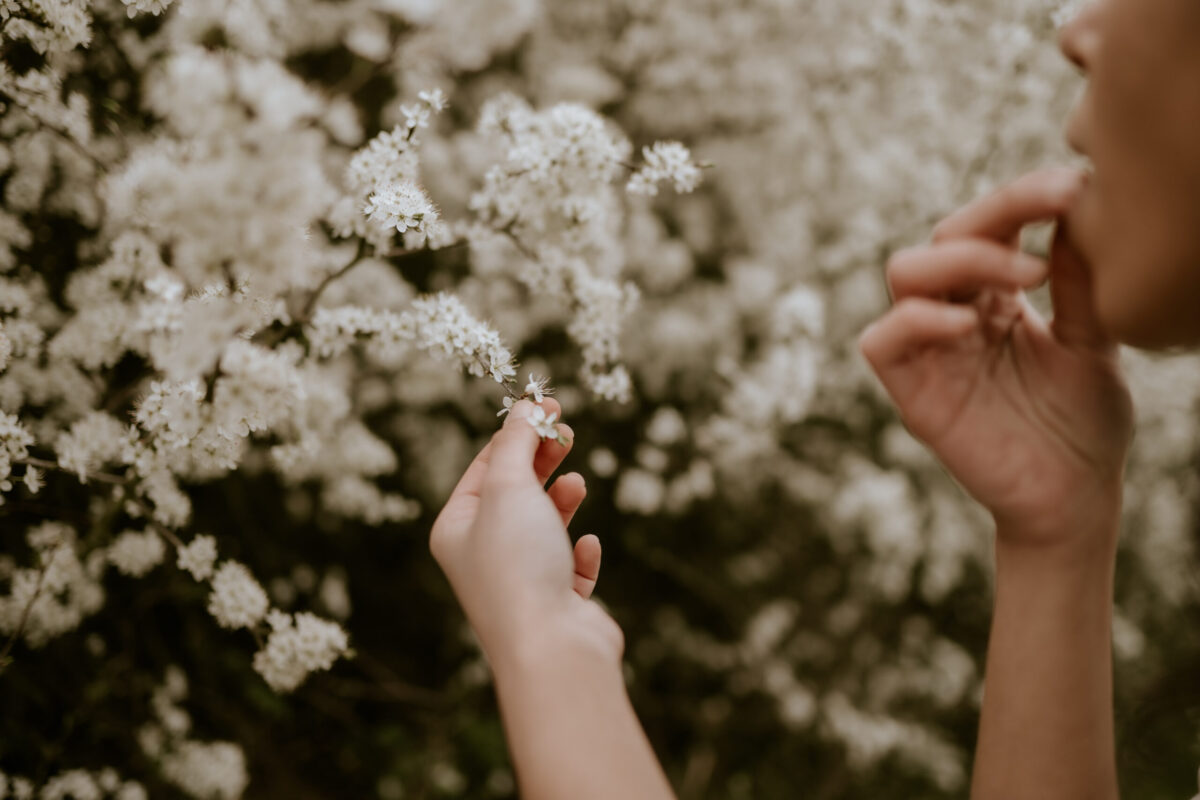 HA: How has your herbal education deepened your connection with nature and the seasons?

Deema Al Huqail: I've learned to flow with the seasons. I move with the rhythms of the earth, with the sun, the moon, the fruits, and the roots of our planet. I learned we're not so different after all, as if we're one entity, beating together. I surrender to the slow and melancholic nature of fall and winter, I embrace the blossoming of spring, the expansiveness of summer. I've found wonder and awe in each moment, gratitude for the earth and all the support she gives us year-round.
HA: Have you learned more about your ancestral roots and traditions through your herbalism studies?

Deema Al Huqail: Yes, I have. Herbalism has facilitated a way for me to bridge a connection with my traditions and heritage. My studies are mostly in the direction of reclaiming the knowledge of my ancestors. I often explore herbal practices in Southwest Asia and Greece, from the usage of clay masks and regional salts in Hammam bath rituals, to henna and hair oiling and the infusion of herbs and spices in cuisine and teas. I'm blessed that both my roots are rich in herbal traditions—there is much for me to learn and discover.
HA: Is there a specific herb that you feel particularly drawn to? If so, why do you think that is OR what is it about that plant that fascinates you?
Deema Al Huqail: I'm drawn to different herbs depending on the season and how I'm doing energetically. Nonetheless, I've always been pulled towards jasmine flowers. Jasmine is sacred and sensual and she teaches me to lean into the tenderness and softness within myself. One of my earliest memories is walking across the vast jasmine hedges around my childhood home with the smell totally encapsulating me. I love how powerful scent is in that way, how it can transport you to that first moment you whiffed the aroma. That's one of my favorite memories—a time of innocence and child-like curiosity. Jasmine always takes me back to that moment; she reminds me how plants were always there watching over me.
HA: If you were an herb, which herb would you be?
Deema Al Huqail: If I were an herb, I'd be saffron, a nostalgic plant. She's there for you when your heart feels heavy, filling you up with love, comfort, and divinity. Saffron invokes the safety and sanctity of home. In a way, I can carry my home wherever I am in the world by simply infusing its rich threads in stews and teas.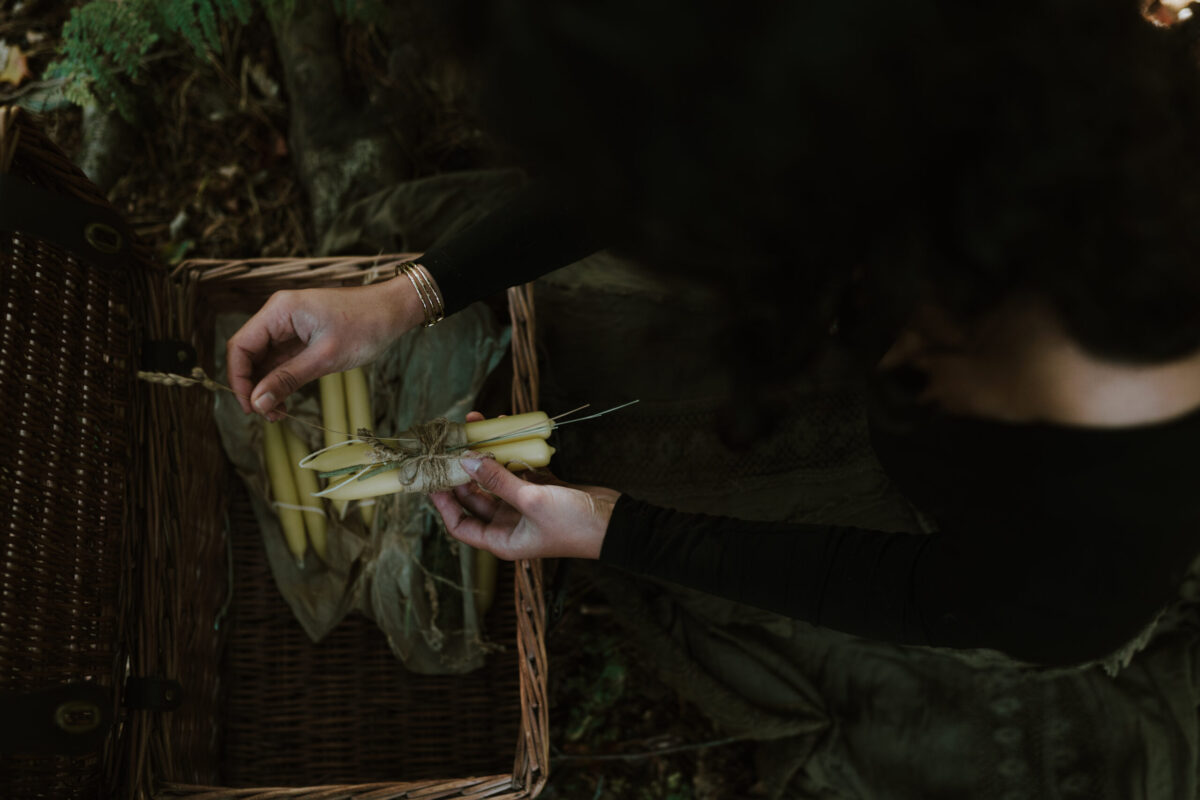 HA: Has your herbalism experience encouraged you to learn and explore other related niches, like botanical crafts, gardening, natural dyeing, aromatherapy, etc?
Deema Al Huqail: Absolutely. I love how herbalism has no boundaries and the learning is endless. Since starting my studies, I've explored aromatherapy, perfumery, dyeing candles, creating flower essences, and fermenting concoctions. I found a love for gardening and photography. I capture moments in my home, my garden, and the apothecary. It's been a fulfilling way to aesthetically express myself and share it with the online community.
HA: Do you have any rituals or traditions surrounding herbalism that you would like to share?
Deema Al Huqail: A new ritual I've introduced into my life is the practice of creating flower essences. Flower essences capture the energy of a plant for assisting the subtle fields of the body. Various indigenous communities believe the morning dew of plants carries knowledge that can be used for spiritual and emotional support. I love to introduce my own traditions in this process by building a relationship of intuition and reverence with the plants and their stories. I incorporate astrological placements alongside sacred memories passed through time within the region I'm working in. For example, I often connect the Greek flower essences with mythological gods and goddesses associated with the plant, such as the Chaste of Hera and Cypress of Hecate essences. Collecting water for the essence is sacred too. I like to bring water from an ancient monastery next to my village in Greece, or I use the water from a spring next to the plants if there are any.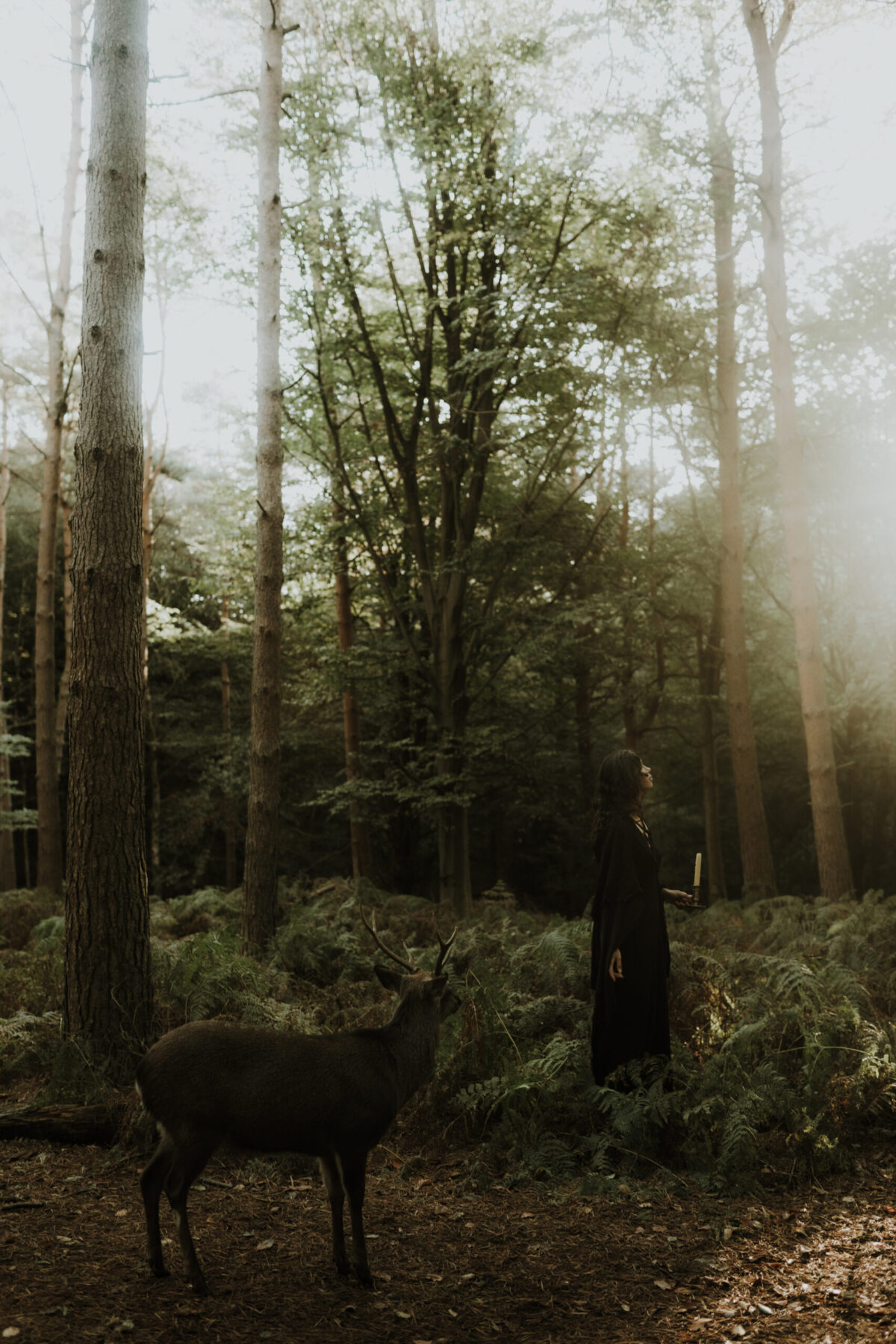 HA: Did you feel that something in your life was missing before you discovered herbalism? If so, what do you think it was and how has herbalism helped?
Deema Al Huqail: I always lived with a void. Being multi-ethnic, I never felt truly at place anywhere. I resisted my culture growing up, which is why I sought out a life in London. I didn't understand the value of 'home' until I felt far away from it. I found myself reaching for the herbs that reminded me of the comfort of home: the chamomile tea my grandmother would prepare after lunch, the smell of jasmine and orange blossom, and wild oregano smudged between my palms. Herbalism paved a way for me to connect to my roots through the plants that raised me. It has filled me with purpose, inspiration, and pride for the cultures I am made of. In a way, I can cope with the void that comes with living in a diaspora.
HA: Which herbalism teachers, authors, or peers do you find most inspiring, and why?
Deema Al Huqail: Where to begin?! Peers like @riverroseremembrance and @swana.ancestral hub have helped piece together a lot of the displaced feelings of what it means to belong through remembrance and heritage preservation. I've learned about exploring my local terroir from @pascalbaudar by creating fermented drinks from my bioregion. Photographers like @the.wildcraft, @whimsyandwhile, and @alysonsimplygrows have inspired me to tap into my creative skill through storytelling and lifestyle photography.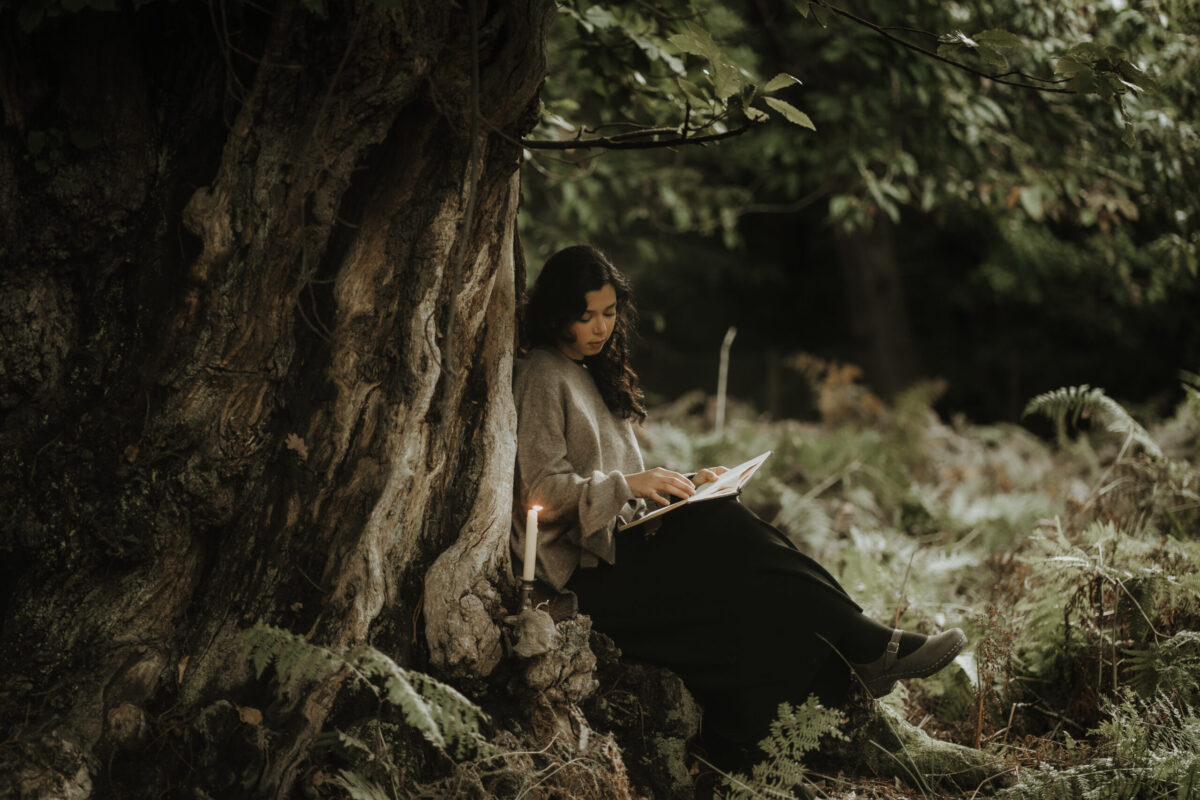 HA: Do you enjoy sharing your herbal knowledge with others in your life via recipes, products, photography, blog posts, community workshops, etc?
Deema Al Huqail: Yes! I share earth-inspired offerings in my online shop and I love to engage with the herbal community through storytelling photography and recipe sharing on my Instagram and blog posts. I would like to explore live workshops outside the digital world through agricultural retreats in Greece. I look forward to the many ways I can share with those who have a passion for this field and those who are curious to begin.
HA: How has herbalism sparked your creativity?
Deema Al Huqail: Creating recipes inspired by the seasons, the earth, and my ancestry deeply ignites my creativity. I'm currently working on a series about traditional Southwest Asian cuisine using foraged ingredients, in which I'm collaborating with @BasimasKitchen to revisit cultural foods with wild plants. We shared a blog post on two recipes: Foraged Fatayer with Nettle and Wild Garlic, alongside a Wild Garlic Muttabal (Aubergine Dip). Herbalism is a wonderful base for exploration in which I can express myself through various mediums, while I'm also able to collaborate with other creatives in this field and produce content that we can add to the archives of our culture.

HA: If you could provide any tip or encouragement to those just starting their herbal studies, what would it be?
Deema Al Huqail: Follow your instinct and your senses. Get to know a plant before picking it, try to understand, taste, and smell it. What feelings or memories does the plant invoke? Are there any plants that have been around you since you were a child? Perhaps in your parent's garden or the herbs and spices in your pantry, the plants within your ancestry? You may already know more about herbalism than you think. Allow curiosity and familiarity to lead your way.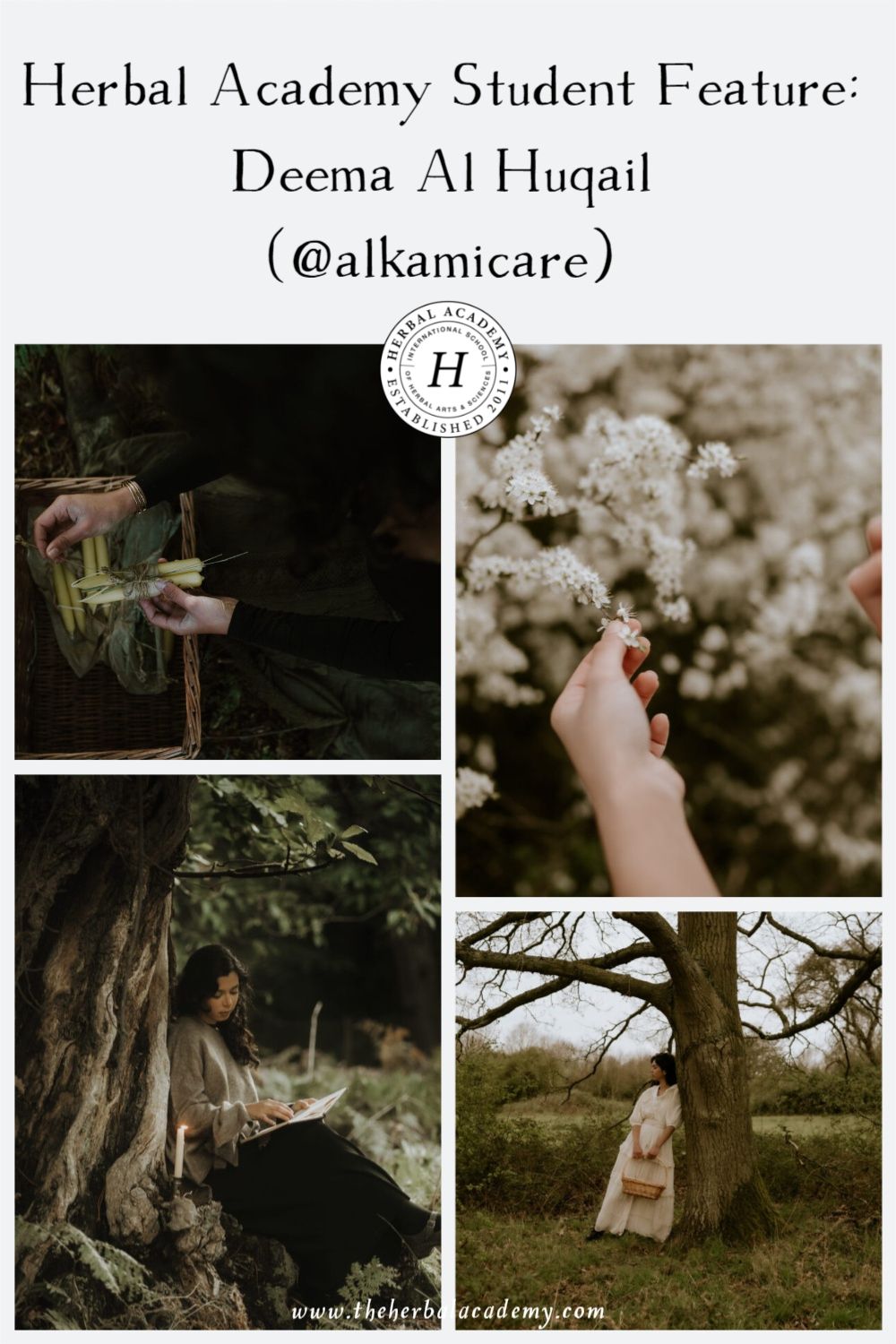 Read past student interviews with:
Anna Booth Cohen (@herbal_uprising)
Elliot Durt (@the.durt.family)
Shannon Mulligan-Mayernik (@mayernikkitchen)
Farai Harreld (@thehillbillyafrican)
Hannah Lasorsa (@hannah_aften)
Inspired by Jovan's herbal journey? Further your own journey today by perusing our online herbal courses.