Botanical Drawing for Herbalists Course
Botanical Drawing for Herbalists Course
Does herbalism spark your creative fire? If you doodle all over your study notes and dream of filling your materia medica with beautiful, accurate botanical illustrations, then the Botanical Drawing for Herbalists Course is for you!
In this remarkable mini course, you will achieve the skills and confidence to accurately draw the plants that inspire your herbal studies. Not only will you learn to make personalized botanical illustrations, but you will also begin to see the plants more closely and render them with greater accuracy. As you'll soon see, drawing is a miraculous study tool that can help you embed a plant's characteristics in your memory—all while you enjoy a mood-boosting, meditative activity that nurtures your creativity. 
The Botanical Drawing for Herbalists Course includes all the information you need to start creating your own beautiful botanical illustrations today, including an introduction to botany and plant parts, a dozen drawing prompts — including one for making your own illustrated herbal flash cards — and in-depth explanations of drawing techniques, like contouring, shadowing, color studies, the use of negative space, and so much more. 
You do not have to be an artist to enjoy this 5-lesson program! In fact, learning to be an artist is secondary to cultivating the ability to observe and truly see the beauty and intricacy in the plants that surround us. Join us on this journey from plant to page!
Description
Are you ready to add a whimsical, personal touch to your herbal studies? Richly colored, vividly detailed botanical illustrations have captured the hearts and imaginations of herbalists for centuries. 
By the end of the Botanical Drawing for Herbalists Course, you will have completed numerous botanical illustrations from start to finish using the many techniques that professional illustrators follow. You'll also be equipped with inspiring exercises and ideas for weaving your newfound drawing skills into your herbal studies, from creating your own illustrated flash cards to adding frame-worthy new pages to your materia medica.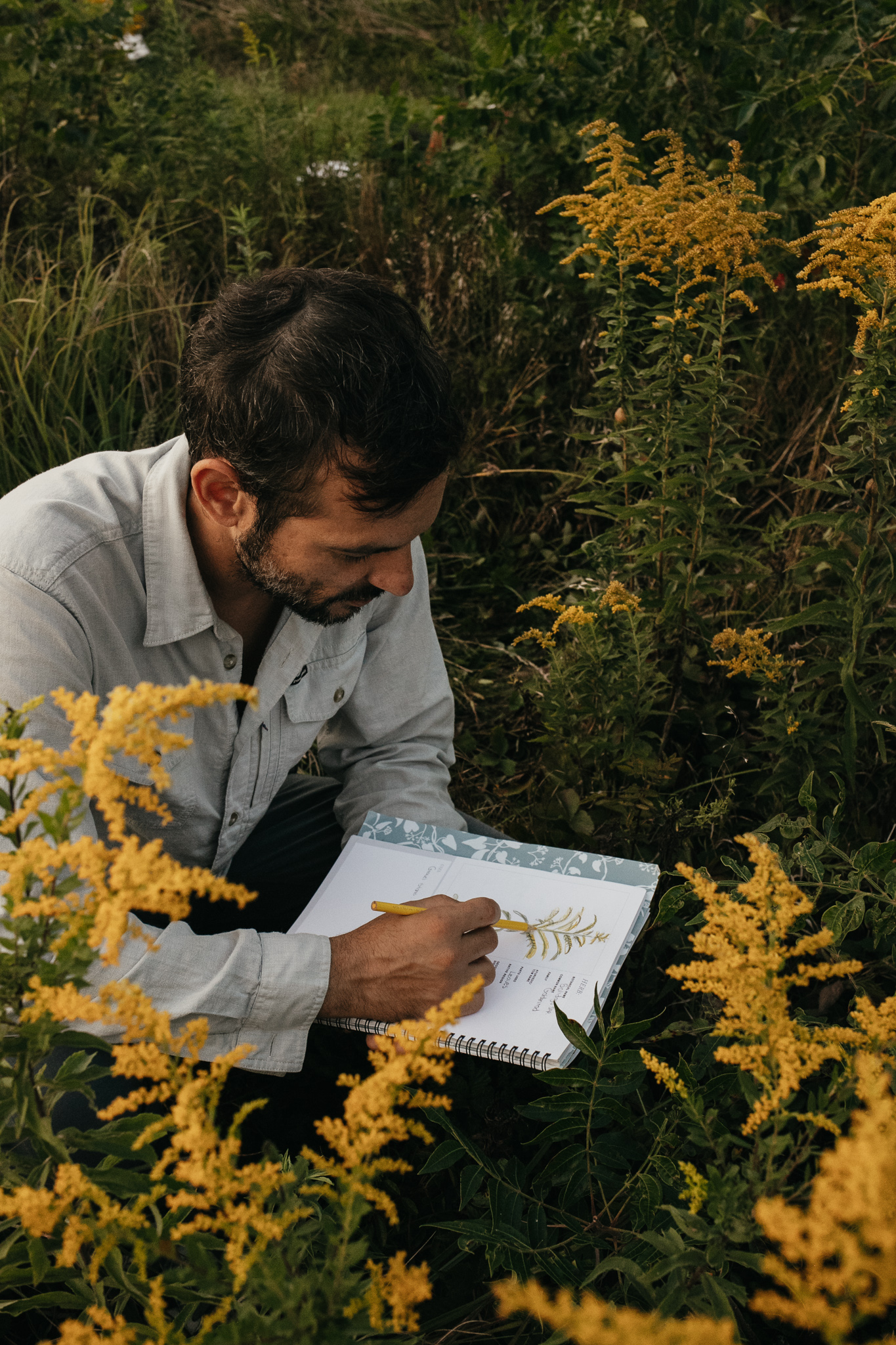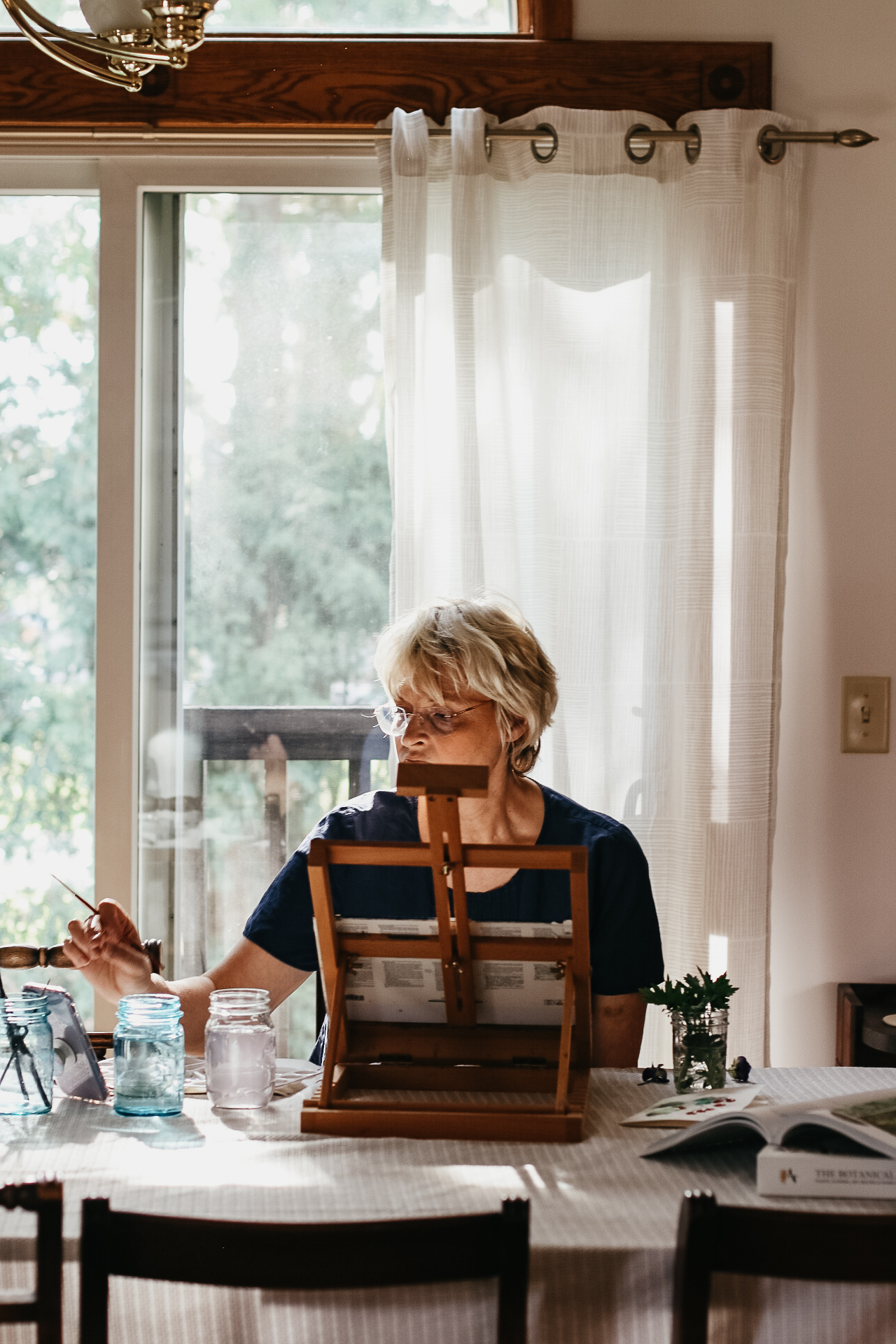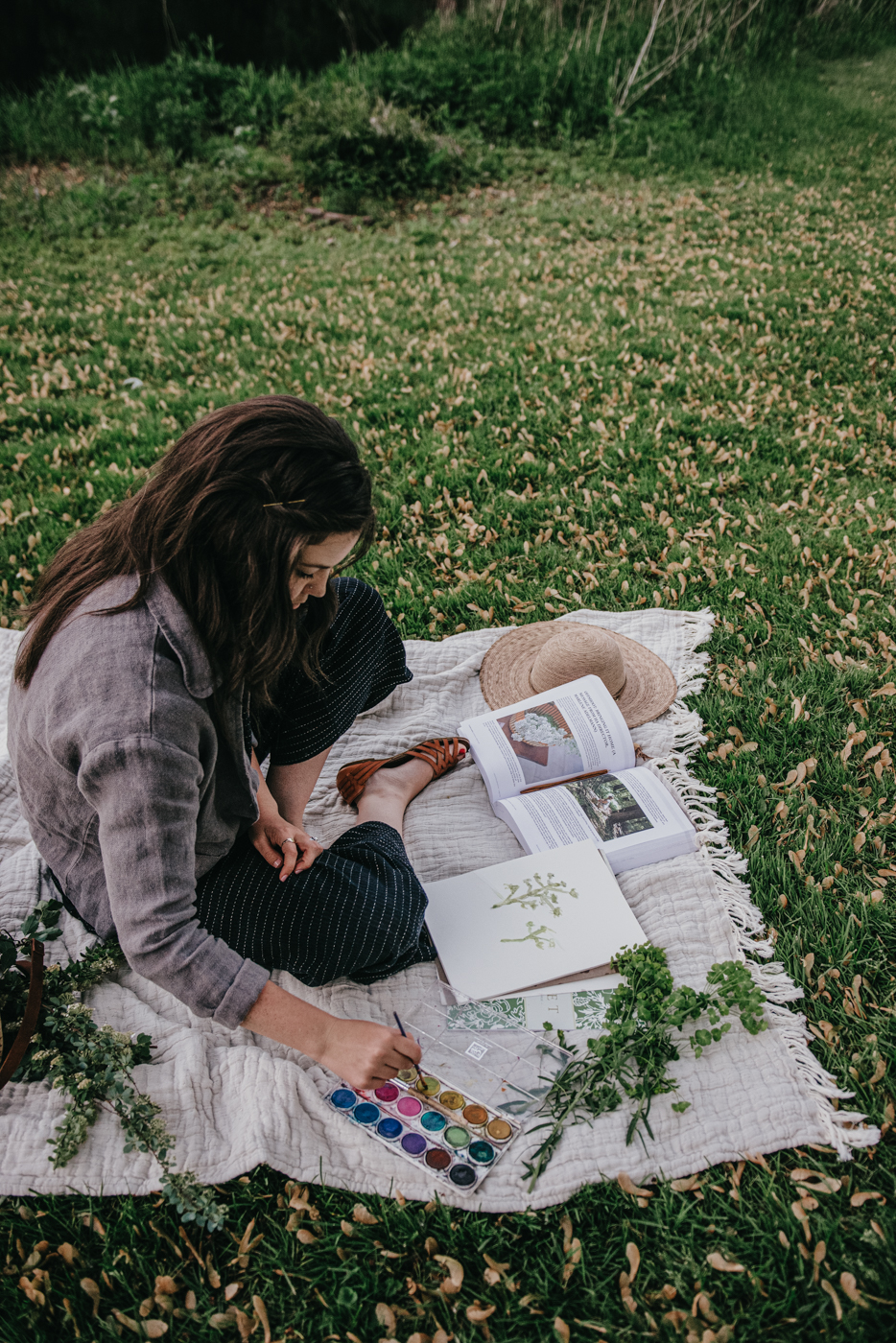 Drawing plants is not a race or contest, but a journey into discovery, for no two flowers, leaves, or stems are the same. 
You'll discover that these simple lessons will help you cultivate a practice of drawing as well as the skills to slow down, focus, and see plants. 
As you learn and experience the power and beauty of plants as an herbalist and artist—and devote time to seeing them through the lens of a drawing practice—you will build connection and relationship with them. The recognition and remembrance of plant encounters will linger on well past the time you spent in close observation of a plant in the wild.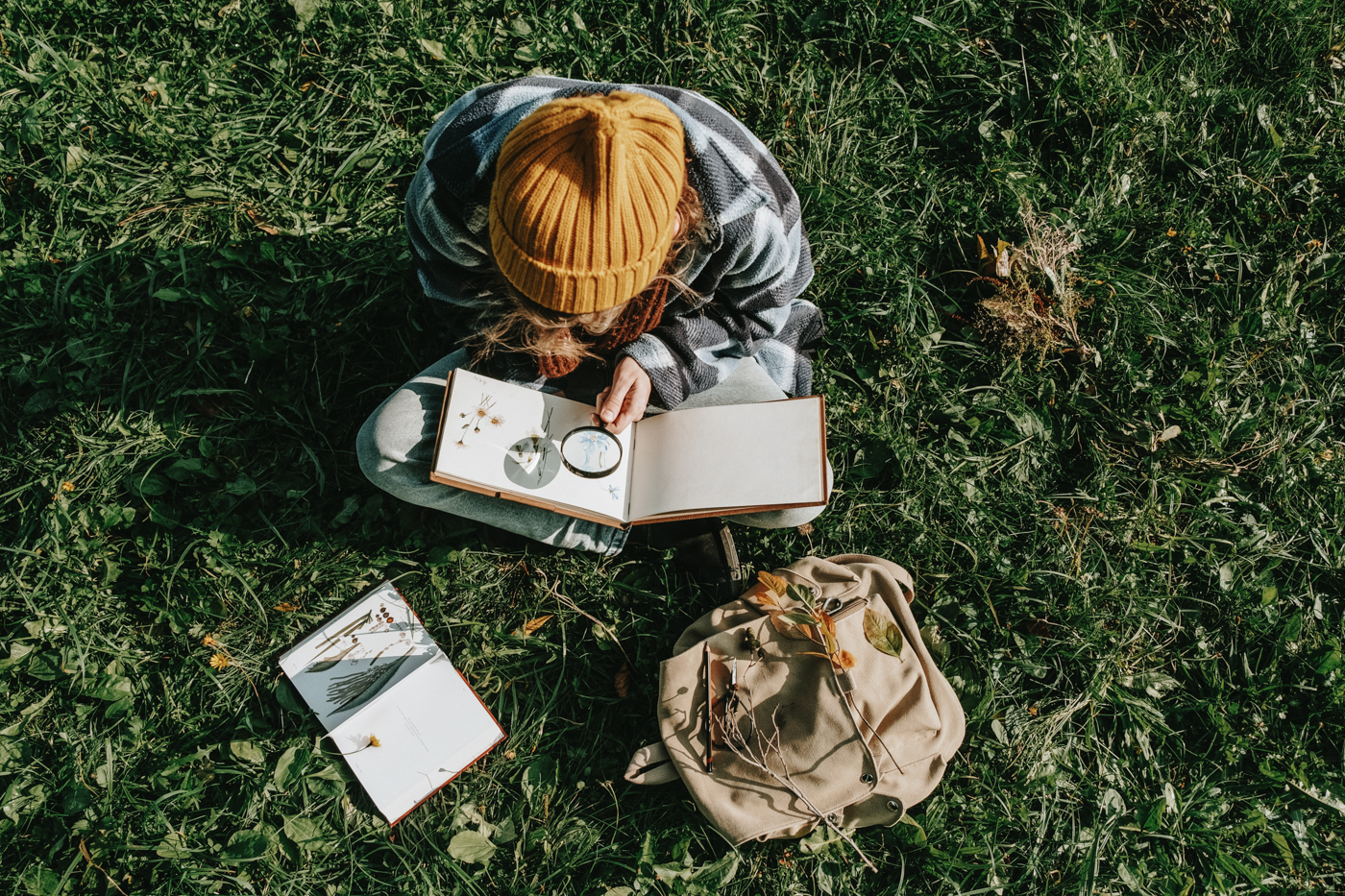 UPGRADE YOUR ENROLLMENT WITH
THE
BOTANICAL SKETCHBOOK
FOR JUST $22
This beautiful Botanical Sketchbook is the perfect place to explore and finesse your unique creative style. Made exclusively for Herbal Academy students, it features a thoughtful mix of blank pages, dot-grid, and graph paper so you can experiment with the different drawing techniques taught throughout the course. 
This lovely sketchbook also features select information from the course itself, including drawing prompts, troubleshooting tips, botanical information, and dedicated spaces to record botany notes. Intentionally created in black-and-white so you can practice color blending throughout, this lightweight sketchbook will help you observe and reimagine nature's beauty wherever you go.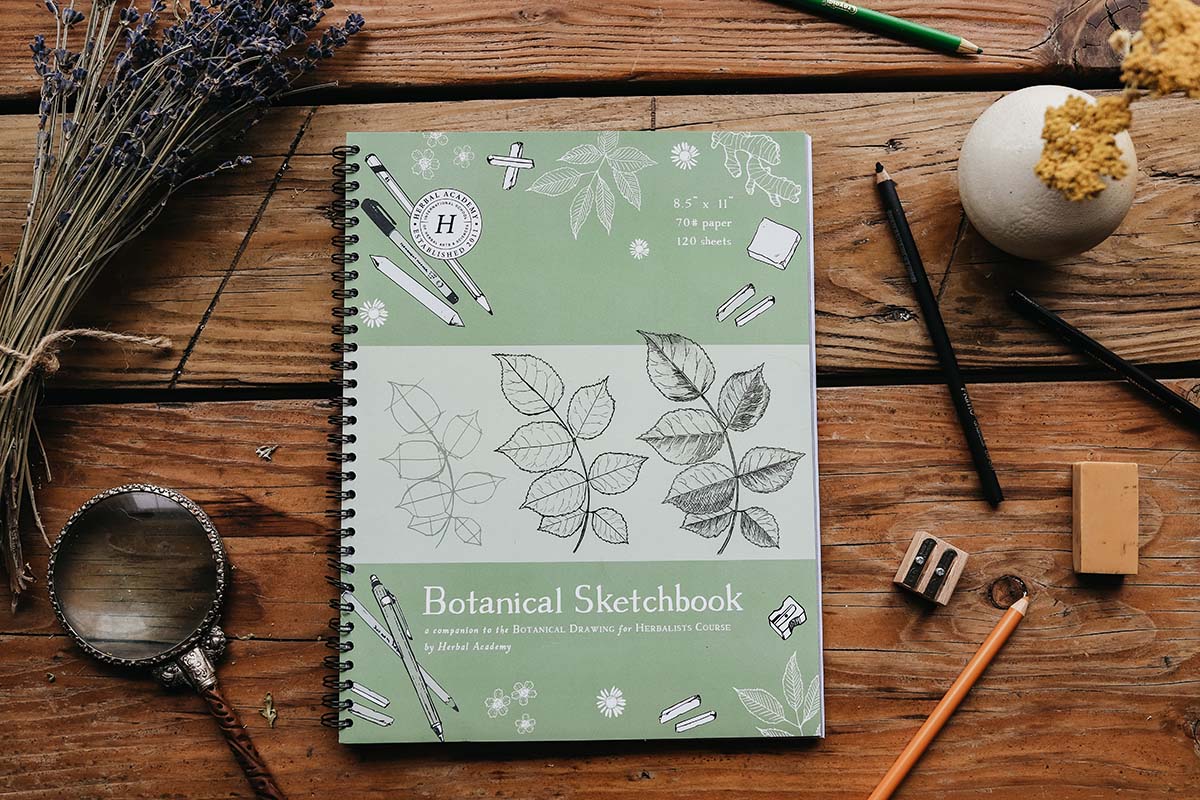 I think [Botanical Drawing for Herbalists Course] was well scaffolded and is a great intro to observational drawing in general. These are techniques that will help anyone who isn't sure where to start with observational drawing and make what is often very intimidating very approachable. This is also a great way for artists who are curious about herbalism to become more familiar with plants as we often think more visually. – SL, Herbal Academy student
IN THE BOTANICAL DRAWING FOR HERBALISTS COURSE YOU WILL DISCOVER:
The Botanical Drawing for Herbalists Course is written by our handpicked team of professional illustrators, artists, and herbalists, including the Herbal Academy's own Emay Allmendinger, who creates many of the beautiful botanical illustrations and graphics used in our courses, books, and Goods Shop products. We're also honored to have partnered with Jesse LoVasco, a family herbalist, artist, and writer who uses her passion for drawing and painting as a learning tool in her botanical studies, and was the 2018 United Plant Savers Ecological Art Fellow. 
Botanical Drawing for Herbalists Course Outline
LESSON 1 | INTRODUCTION TO DRAWING FOR HERBALISTS
Why bother learning how to draw plants? In the first lesson, you will explore the myriad benefits of drawing plants that go beyond creating beautiful images. Learn how illustrating your own materia medica can enhance your experience as an herbalist and what it means to draw a plant from a closely observed botanical point of view. Explore drawing as a tool for meditation and as a gateway to fostering a deeper relationship with plants.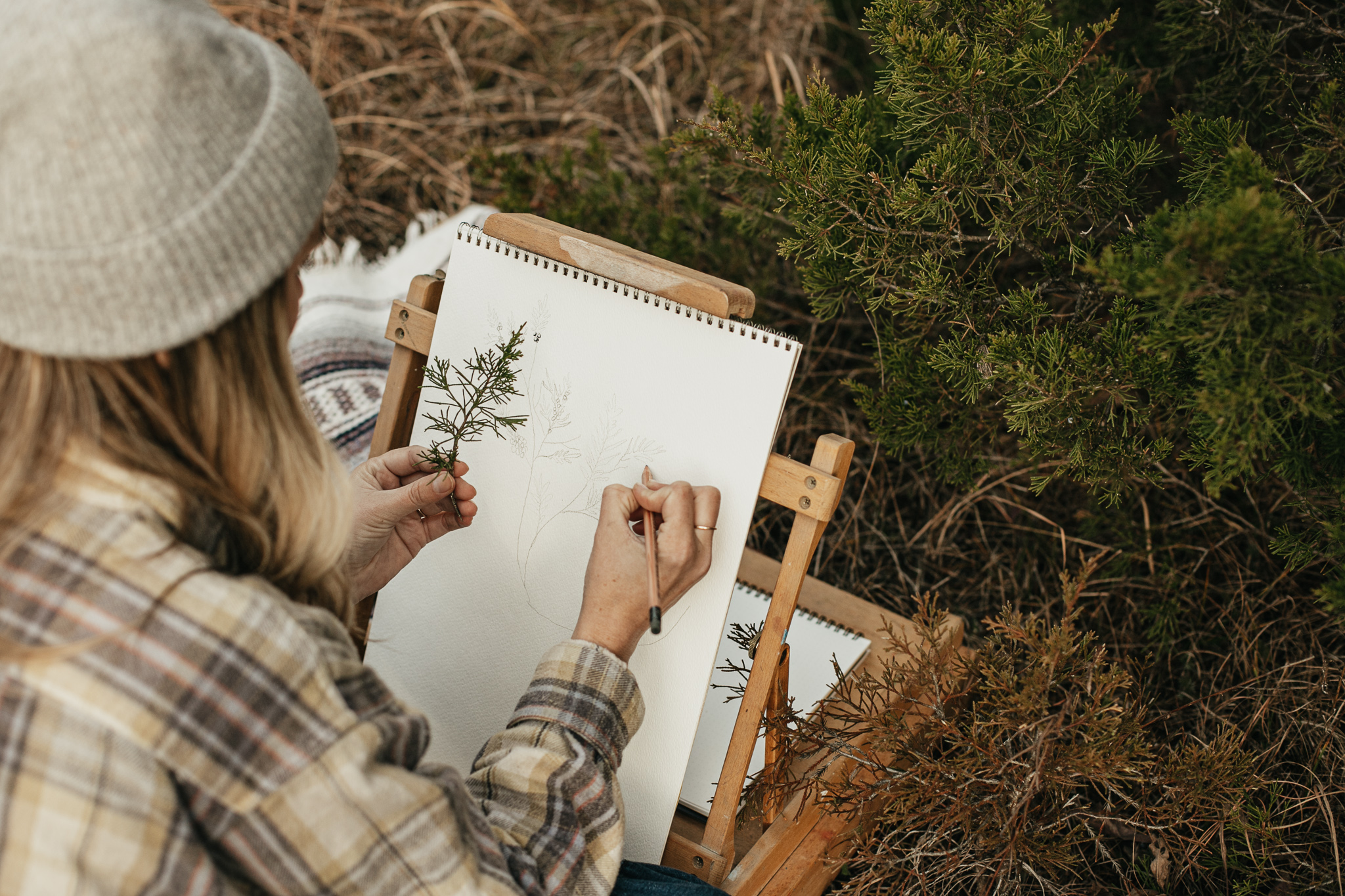 LESSON 2 | BOTANY AND THE CHARACTERISTICS OF PLANTS
Becoming familiar with the various plant parts, such as petal, stamen, ovary, and calyx—as well as the terms used to describe their forms—will shape your ability to identify and render them in your drawings. In this lesson, you will also find inspiration from artists who skillfully pair their personal style with botanical accuracy, along with several drawing exercises.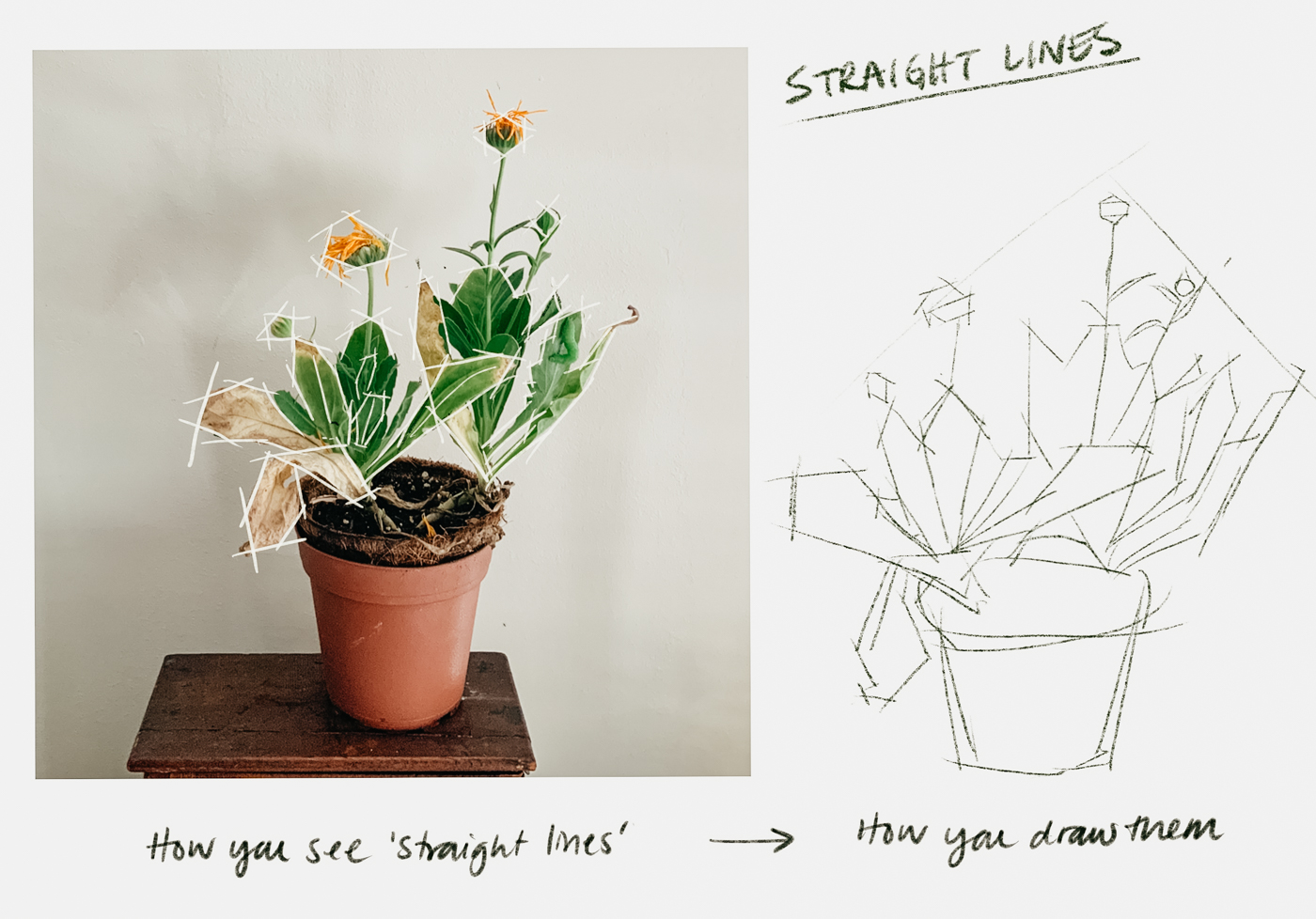 LESSON 3 | GETTING STARTED DRAWING PLANTS
In this lesson, you will begin to learn about the tools and skills used in drawing plants, including blind drawing, contour drawing, negative space, shading, and other helpful ways to simplify the drawing process. Once you apply these skills with practice, you will have what you need to create beautiful and accurate botanical illustrations.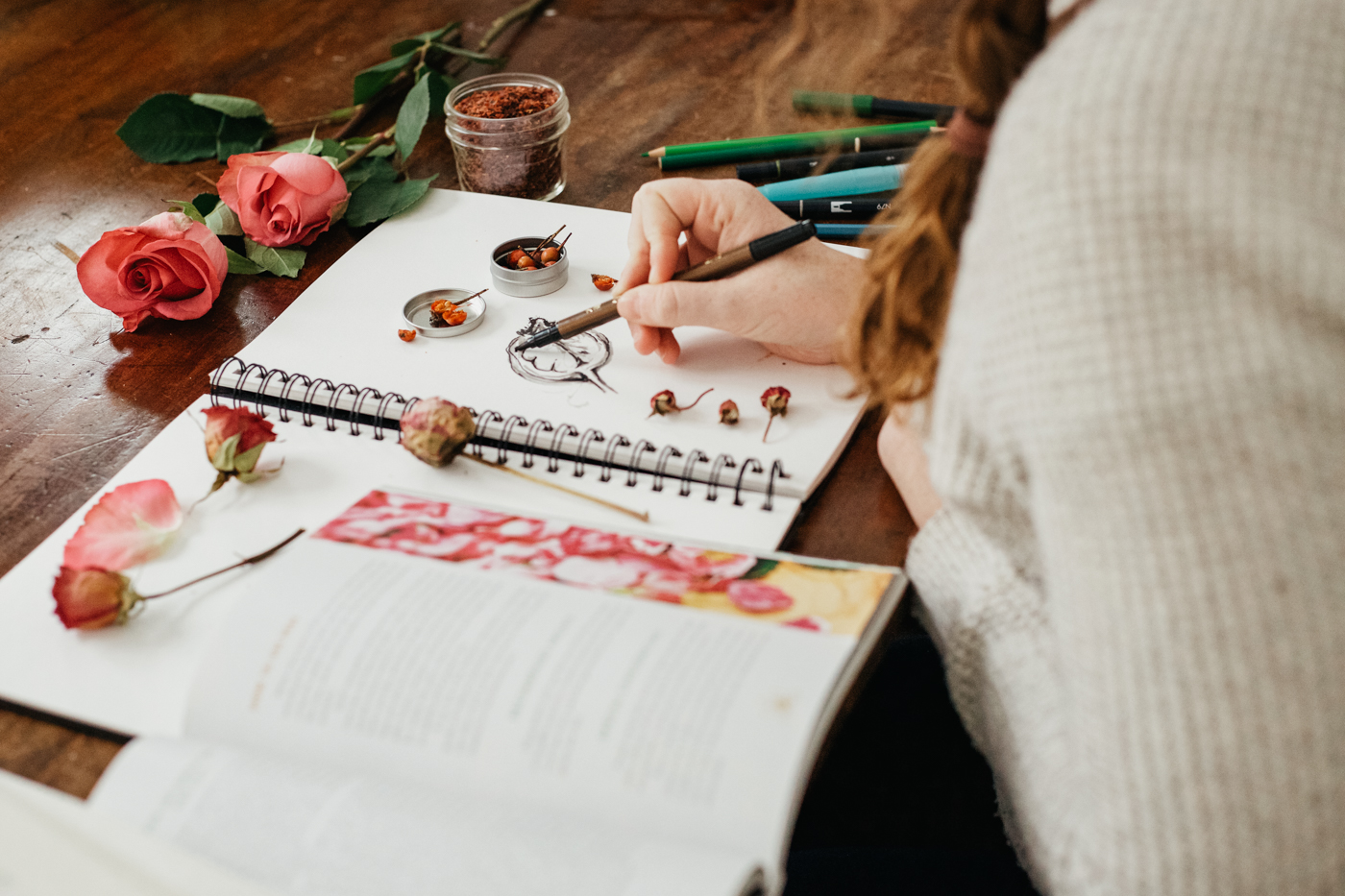 LESSON 4 | FOUNDATIONAL TOOLS FOR DRAWING PLANTS
In this lesson, you will expand your drawing toolbox by learning how to create preliminary sketches, how to assess, adjust, and refine your drawing, and finally how to add depth, dimension, detail, and color to the finished sketch. For each technique, we've included multiple prompts and practices so you can explore what works best for you!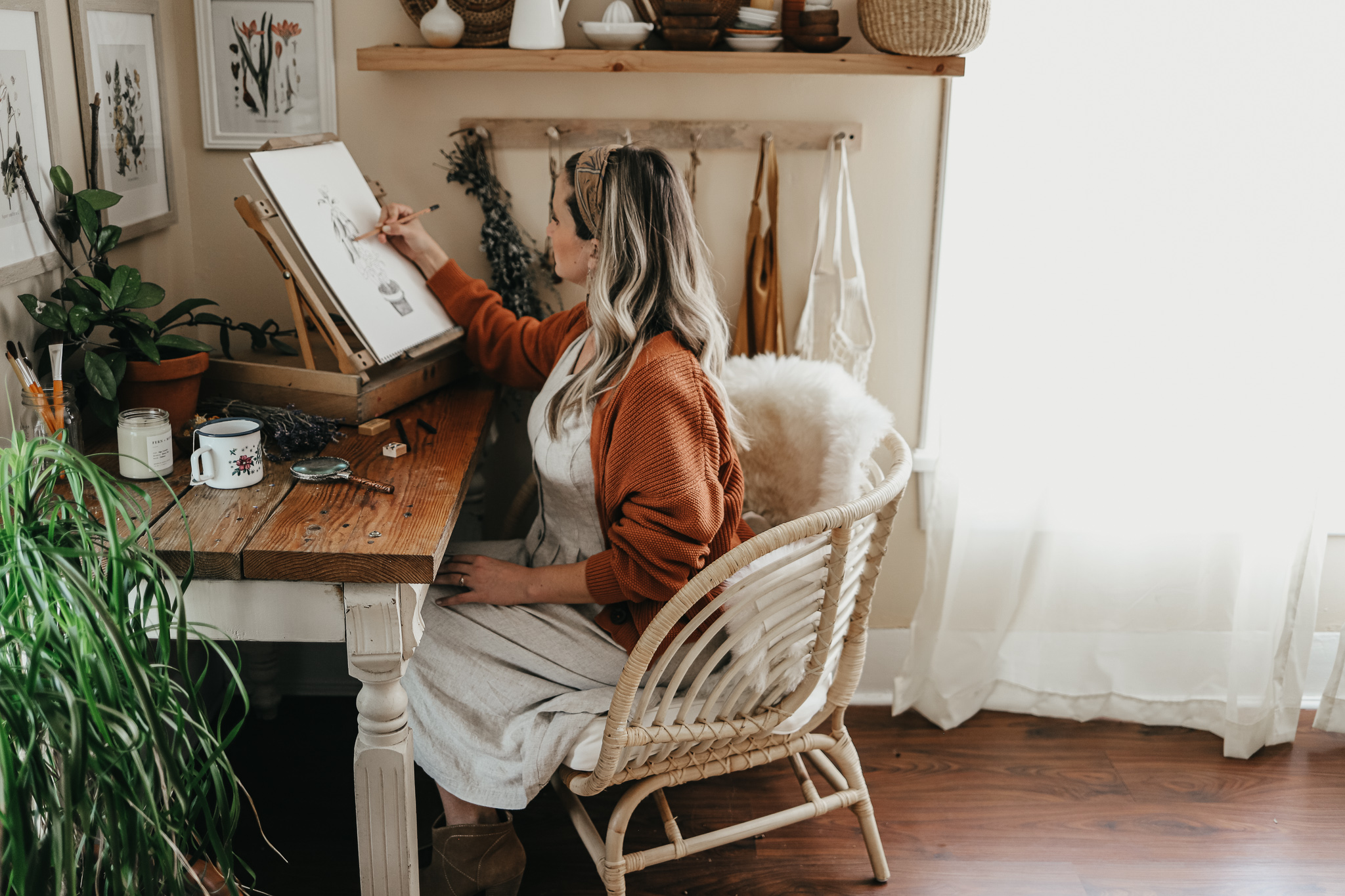 LESSON 5 | FINISHED DRAWINGS STEP BY STEP
Now that you've warmed up with the drawing tools from Lessons 3 and 4, you are ready to apply them to a step-by-step process of making a finished drawing in four phases. The course concludes with six additional exercise prompts to help flex your drawing muscles in the months to come.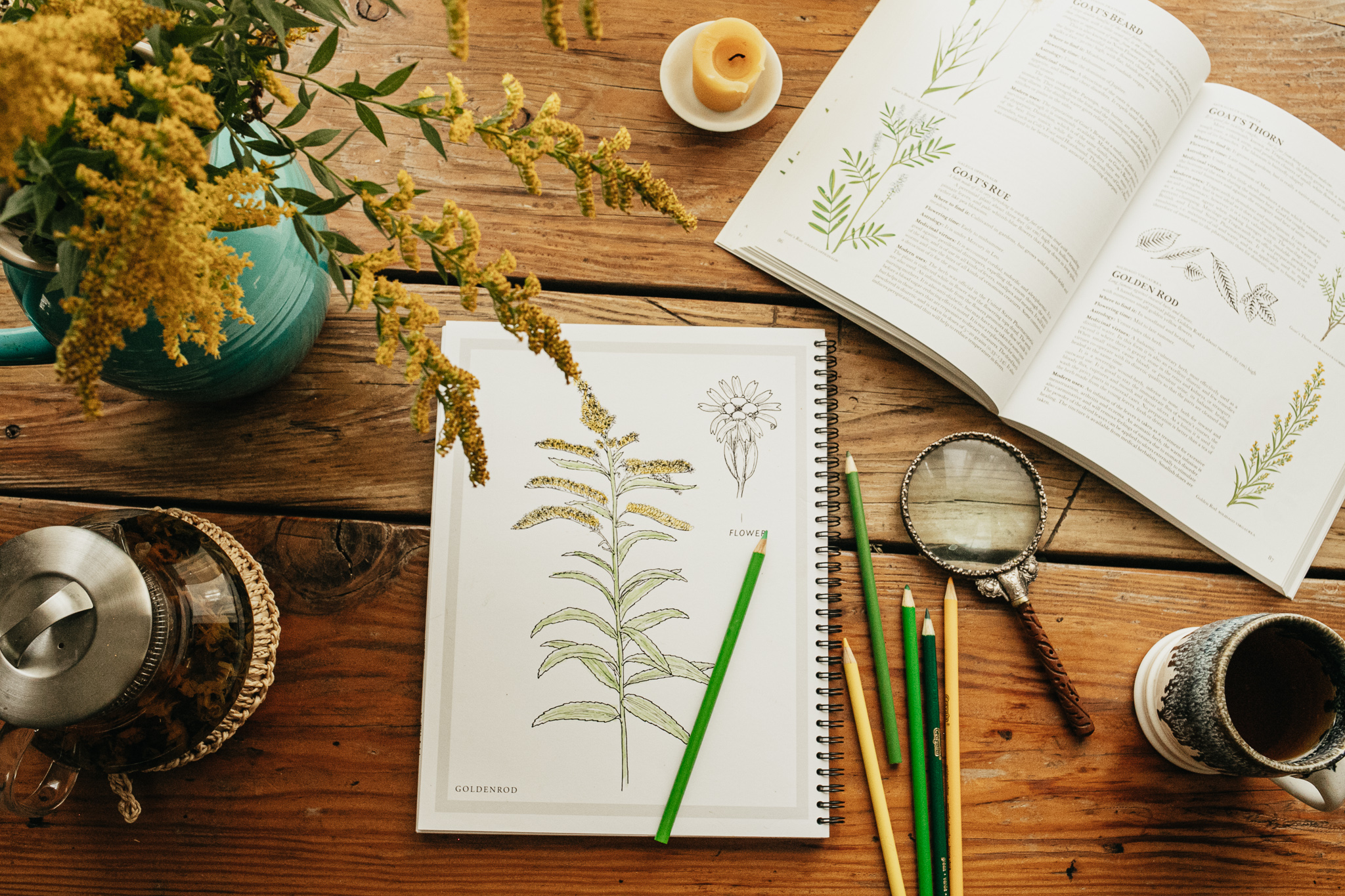 I love this course. I liked the steps to drawing broken down step by step. That made it less intimidating… I dug out my old easel and gathered up drawing pencils. I can't wait to do more drawings of the flowers and herbs in my garden this spring!!
– Heddy Johannesen, Herbal Academy student
🌱
Join us on this creative journey from plant to page. 
By the end of the Botanical Drawing for Herbalists Course, you will have built a deeper connection with plants and be able to confidently create beautiful, personalized botanical illustrations with your newfound skills. 
---
* Lifetime Access is access to the course that you purchased for as long as the particular course is offered by the Herbal Academy. View Terms & Conditions for more detail.
Additional Information
| | |
| --- | --- |
| Choose an Option | COURSE ONLY, COURSE WITH SKETCHBOOK |