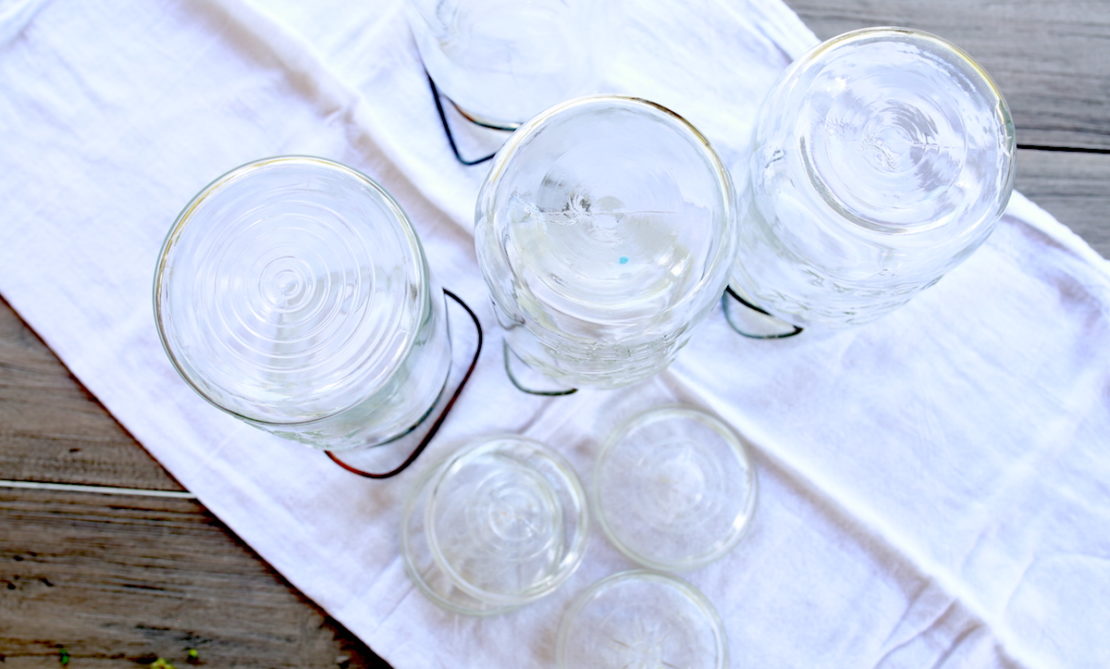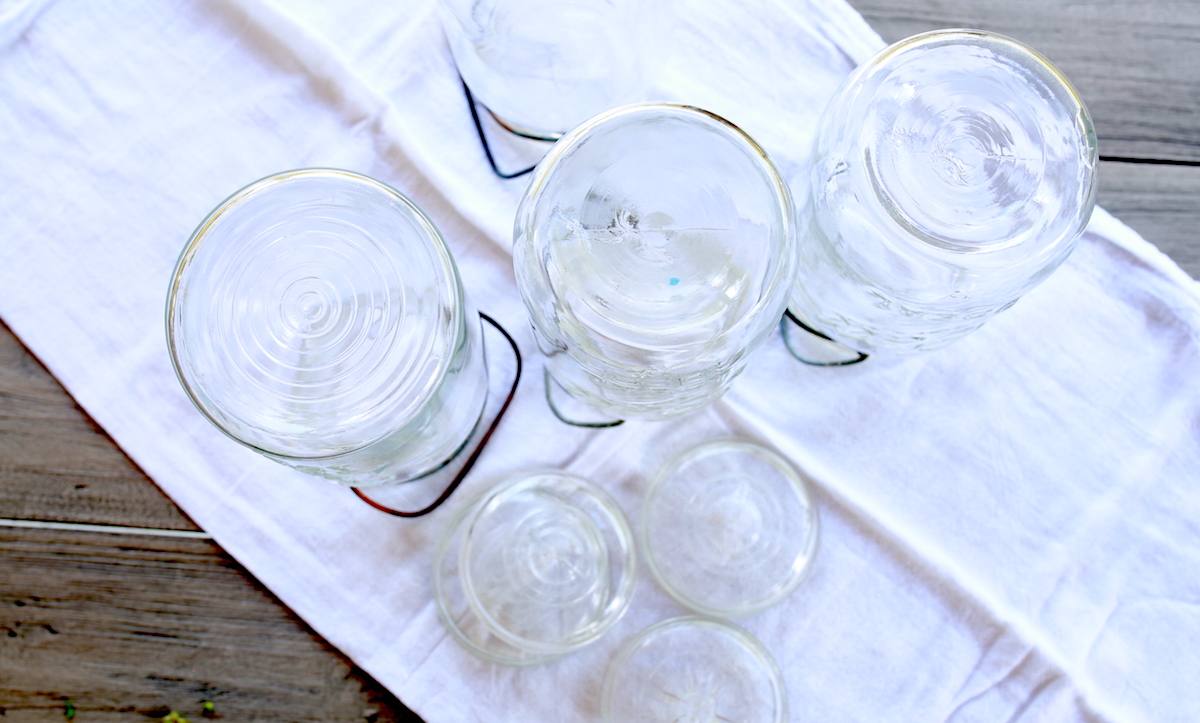 5 Storage Containers Every Herbalist Should Have On Hand (And Where To Buy Them)
One of the joys of being an herbalist is making herbal preparations. Whether you are using herbs from your own garden and foraging expeditions or purchasing thoughtfully sourced herbs, the alchemy that transforms these herbs into an herbal infusion, tincture, elixir, or salve is enchanting and tremendously satisfying. Making herbal preparations is not only chemistry but also creative expression, exemplifying the art of herbalism.
But let's get practical here! As any herbalist storing herbs and decanting herbal remedies knows well, good storage containers are an essential tool for organizing and storing herbs and herbal preparations. The good news is that while beautifully exquisite (and expensive) jars and bottles are lovely, they aren't necessary—you can make do just fine with simple and affordable options.
Let's take a look at 5 types of storage containers I like to have on hand for herbs and herbal preparations.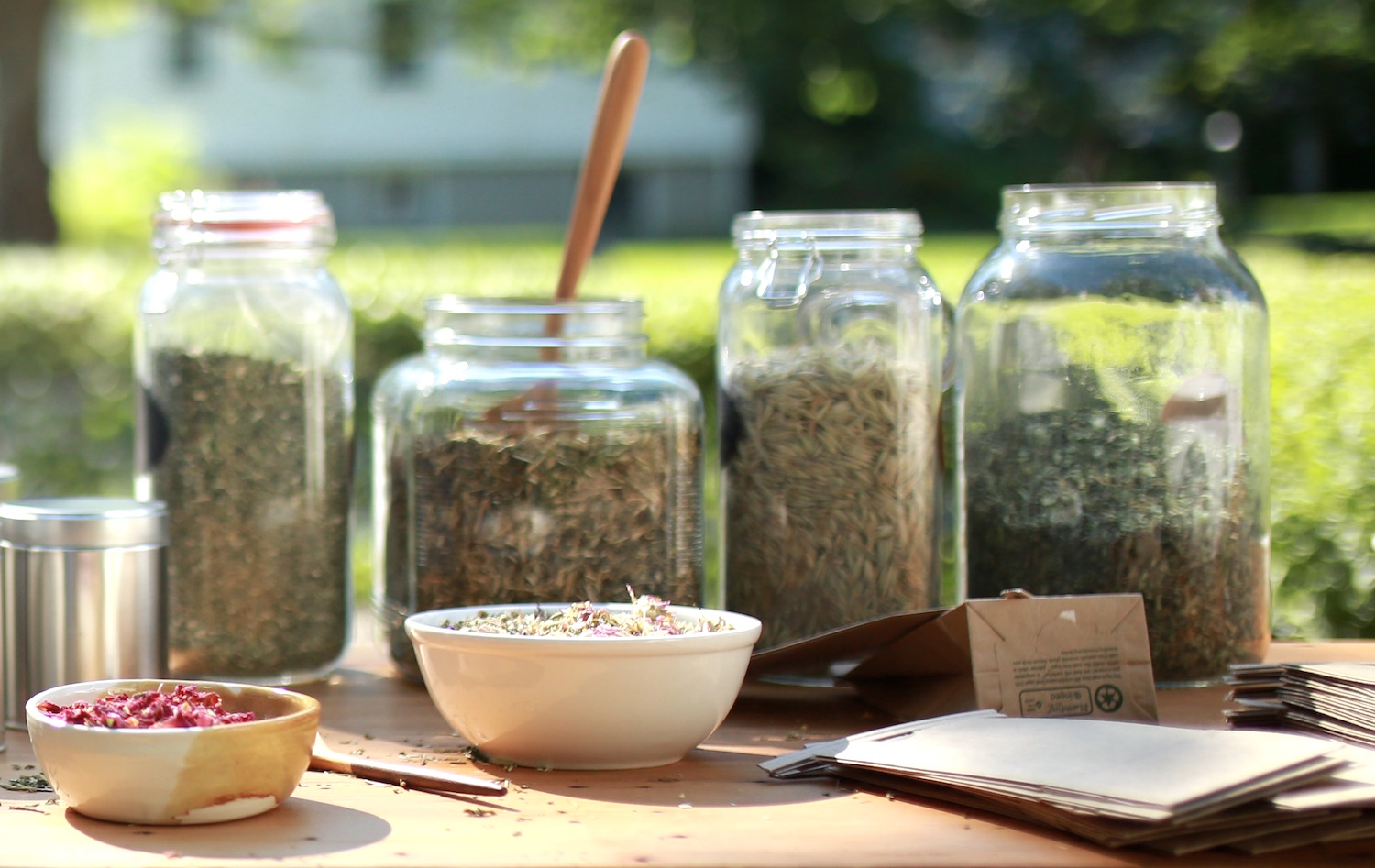 5 Storage Containers Every Herbalist Should Have On Hand
1. Canning Jars
This all-around workhorse is more commonly called a Mason jar after the inventor of its design and is manufactured by companies such as Ball and Kerr. These glass jars are used for canning foods and come in a variety of sizes, with half-pint, pint, quart, and half-gallon sizes the most commonly available. They are sturdy, easy to clean and sanitize, and relatively inexpensive. Lids typically consist of a two-piece metal ring and cap, but one-piece lids are available as well.
The quart and half-gallon sizes are convenient for making herbal infusions and storing herbal decoctions in the refrigerator. All sizes of these jars can be used to make tinctures, infused oils and vinegars, and elixirs—the jar size you choose will depend on your batch size. Mason jars are also an efficient and beautiful way to store dried herbs, provided they are kept in a dark cupboard to protect the herbs from exposure to light.
You can buy canning jars at grocery stores, farm stores, craft stores, and online—they are easy to source. Keep in mind, though, that for some purposes you can also reuse the glass jars that contain store-bought goods such as spaghetti sauce, jam, pickles, etc., after a thorough cleaning and sanitizing, as long as the lids are intact and seal well.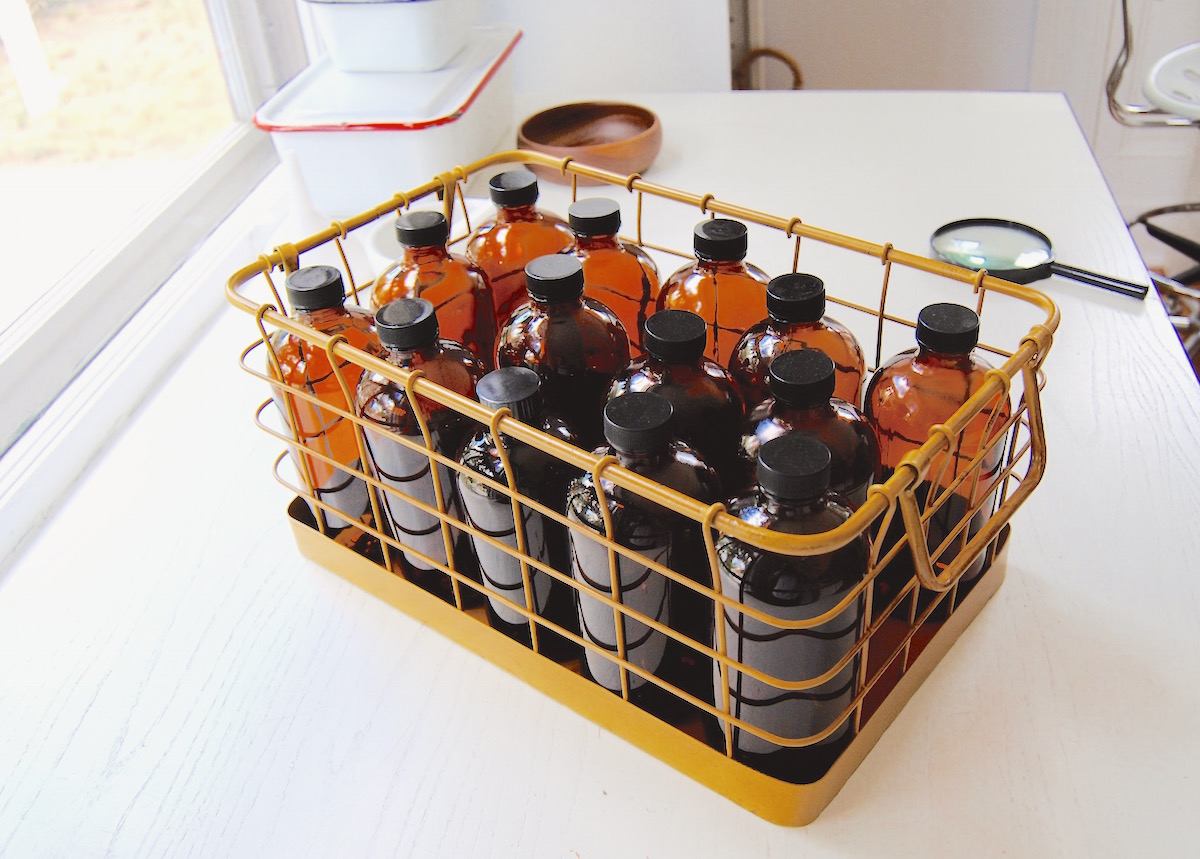 2. Boston Round Bottles
These labware bottles are round and have a tapered neck and small mouth. They are commonly made with colored glass to protect the contents from light (amber and cobalt blue are common), but they are also available in clear glass. Bottle size typically ranges from a tiny 5-milliliter up to 32-ounce. There are multiple options for caps—a simple screw-on cap, screw-on dropper cap, drop reducer and screw-on cap, and screw-on spray cap.
Boston round bottles are ideal for storing and dispensing liquid herbal preparations such as tinctures, infused oils and vinegars, elixirs, syrups, oxymels, flower essences, hydrosols, and essential oils. Tinctures are most commonly bottled in 1-ounce or 2-ounce Boston rounds with a dropper cap, while syrups are bottled in 2- or 4-ounce bottles. Essential oils are commonly sold in ½-ounce and 1-ounce bottles and employ a reducer to dispense the oil drop-by-drop.
Glass bottles aren't limited to the ubiquitous Boston round bottle—indeed there are many interesting shapes and sizes. Rectangular oblong flask bottles and taller sauce bottles (think hot sauce) are commonly used for infused vinegars, elixirs, and syrups. While not necessary, sometimes it's fun to try out a new look!
3. Glass Jars
Glass jars are the short, squat cousin of bottles. They typically have wide mouths for easy access. They are available in the same colors as bottles, from clear to amber, blue, and green. Jar sizes typically range from ¼-ounce to 16-ounces, with a screw-on plastic cap.
Jars are ideal for storing and dispensing skin and body care products such as salves, lip balms, creams, body butters, and wet or dry scrubs. Lip balms are typically offered in ¼- or ½- ounce jars, salves in ½-ounce to 2-ounce jars, and creams, body butters, and scrubs in 2- to 4-ounce jars.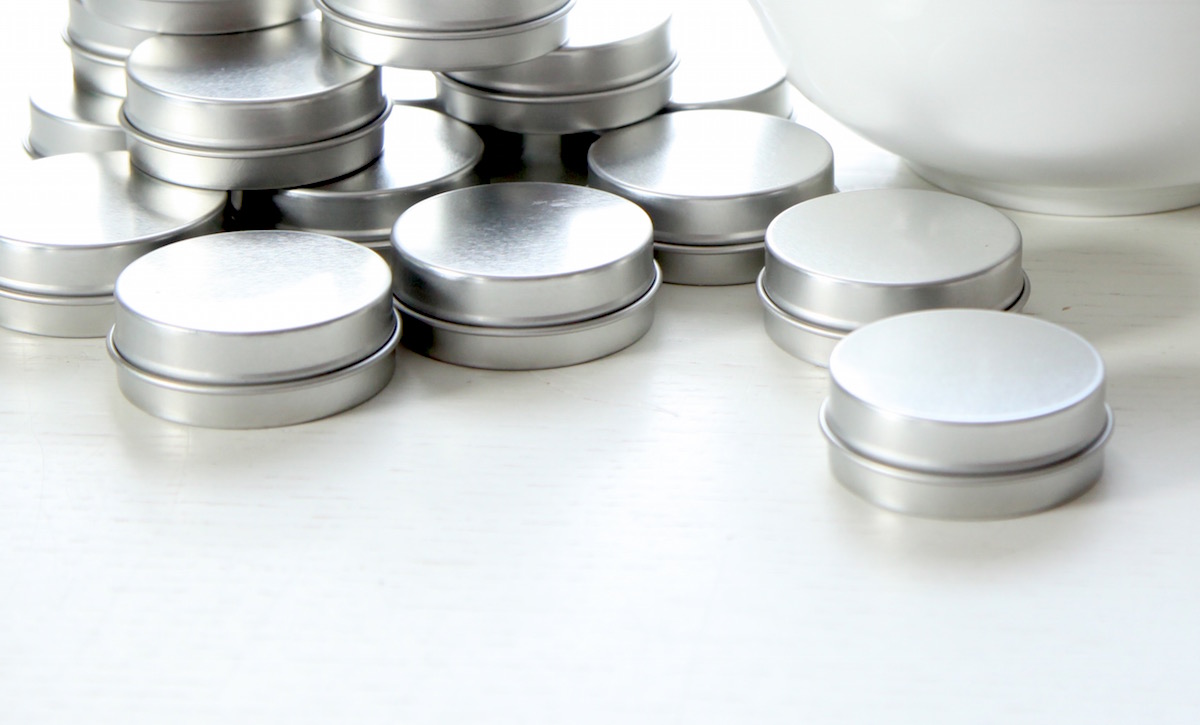 4. Metal Tins
Metal tins are comprised of a simple cylinder with a squat base and a matching lid that slides over or screws on to the base. They are typically made from steel. Common metal tin sizes range from ¼-ounce up to 16-ounces.
Metal tins are a great option for herbal preparations that don't involve liquid—hard salves and balms or dried tea blends and spice blends. Lip balms are typically offered in ¼- or ½-ounce jars, salves in ½-ounce to 2-ounce jars, and tea or spice blends in taller 4-, 8-, or 16-ounce tins. Note that there are also eco-friendly paperboard jars available that would also be good for these types of herbal preparations—a neat packaging option, albeit pricey!
5. Bags
Sometimes a simple bag is the right container for the job and can be a functional and beautiful option in its own right. Bags of all sizes and materials abound—clear cellulose bags for displaying gorgeous tea blends or packaging multiple products together as a sampler, brown or white paper tie-top bags (think coffee bags) with a clear window for tea blends, bath salts, or DIY lip balm kits, or resealable paper or plastic pouch bags for any of the above.
Where to Buy Containers
There are many online options for purchasing specialty containers. My experience has been that the best prices for products vary by company, and I often end up buying tins at one company and bottles at another company to get the best pricing. It pays to shop around! In general, buying in bulk will save you money in the long run, but if buying 12 dozen bottles is too many, you might consider splitting a case of bottles with one or more friends.
Ready to take your herbal products to the next level? We discuss manufacturing, packaging, labeling, and branding herbal products in our Entrepreneur Herbal Course!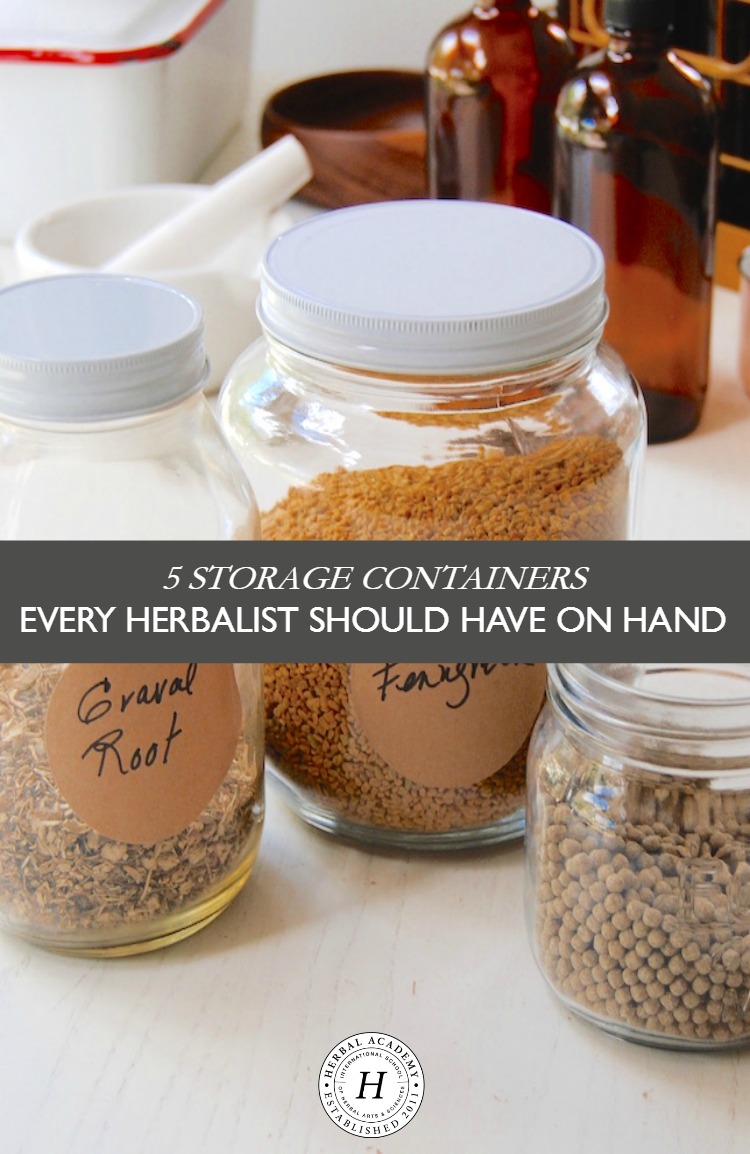 Save