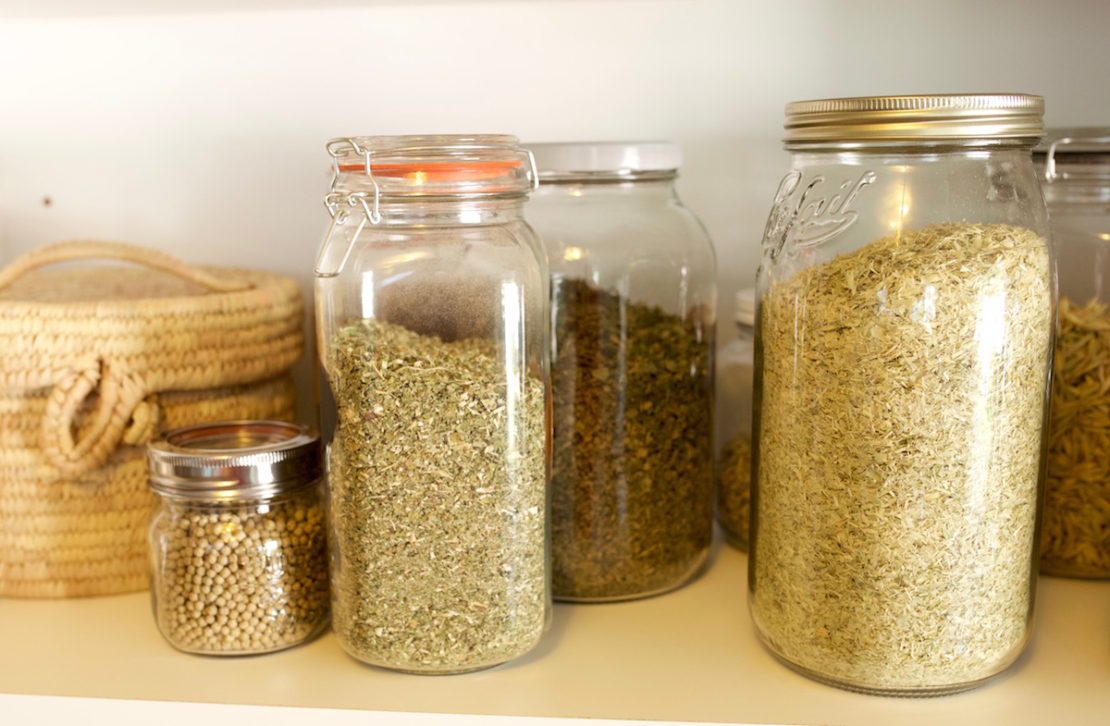 6 Tips for Storing Dried Herbs
When putting together an herbal apothecary, dried herbs take center stage. Dried herbs are the first ingredient in so many different herbal preparations like herbal teas, infused oils, and tinctures. As one starts amassing a collection of dried herbs, it becomes increasingly important to be sure that you are storing dried herbs properly to ensure the highest level of potency.
The main culprits to the degradation of dried herbs are moisture, oxygen, sunlight, heat, and time. Different types of herbs also have different storage lives. Dried flowers and leaves will lose their potency faster than roots and seeds, for example. Keeping track of when the herbs were acquired is also important to having the highest quality herbs for your preparations. 
These 6 tips for storing dried herbs will greatly help you to increase their shelf life, keeping them fresh for as long as possible.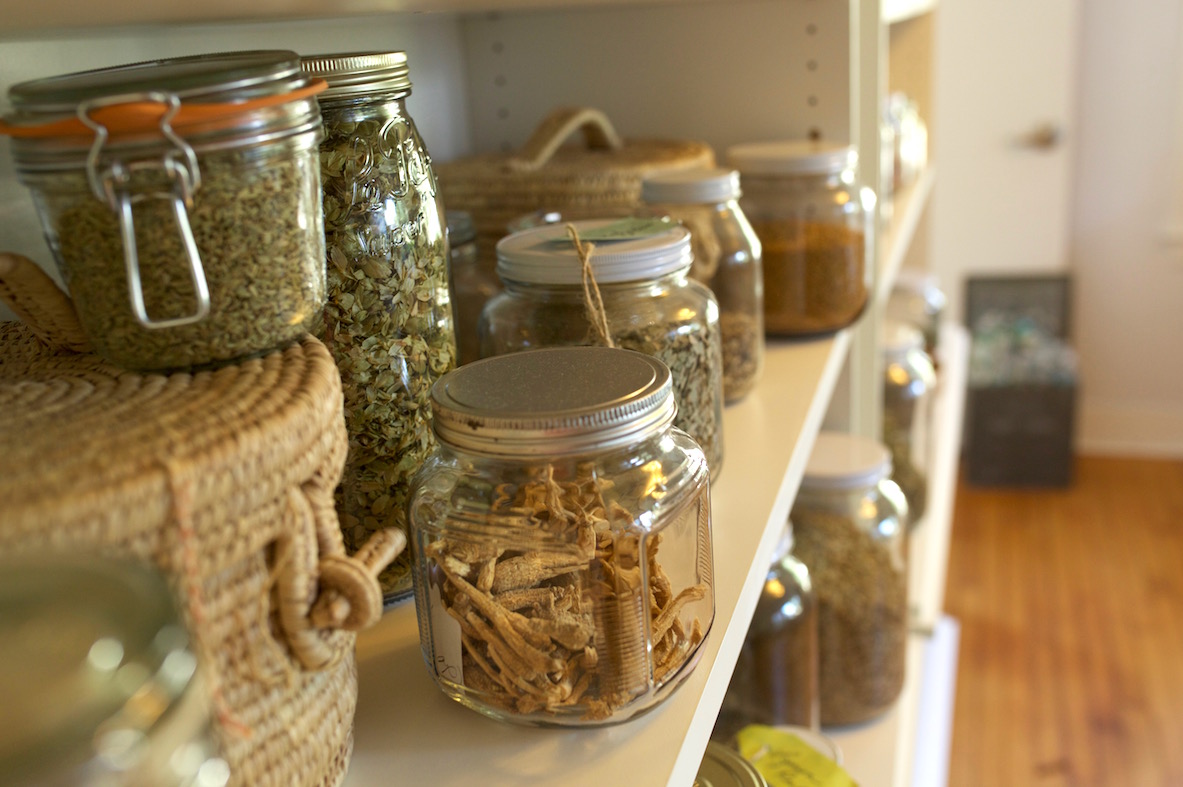 6 Tips for Storing Dried Herbs
1. Whole Herbs Last Longer
The first thing to consider is that herbs in their whole form last longer. If you are able to store the whole herb and then grind them as needed, you will get a much fresher and stronger product. A good rule of thumb is to store them in the largest form that you can. Of course, this isn't always possible, and some herbs are easier to store in whole form than others, such as roots, seeds, or whole flower buds.
2. Make Sure Your Herbs Are Totally Dry
When you are preparing to store dried herbs, it's important to make sure that they are totally dry first. This applies if you are wildcrafting or harvesting fresh herbs from your backyard and then drying them for later use. You will want to make sure that there is absolutely no moisture left when they are finished drying. A good way to check is to rub a bit between your fingers—it should crumble easily and be almost crispy to the touch. A great way to dry your herbs is with a homemade drying screen, in a dehydrator, or by simply hanging them upside down.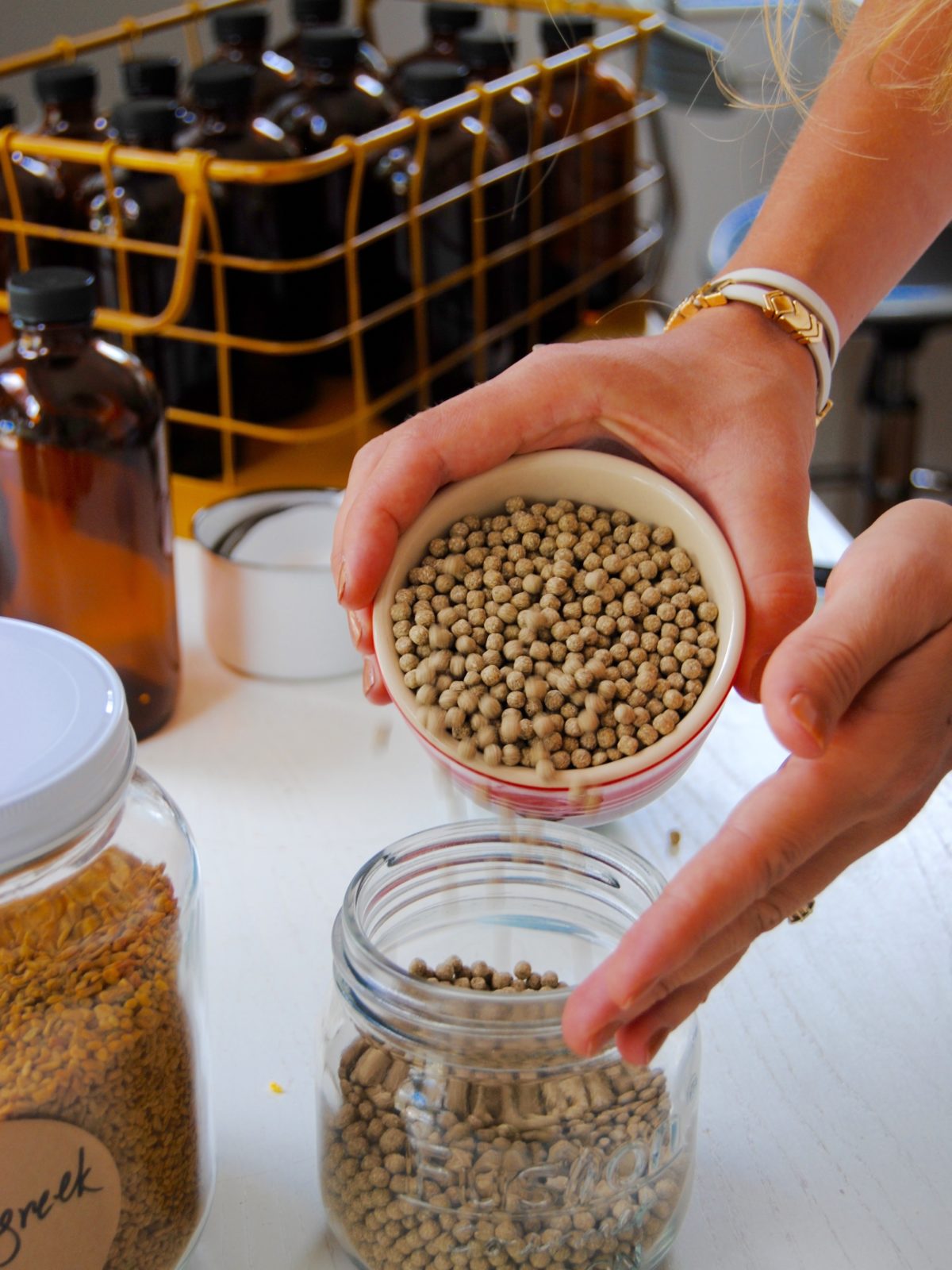 3. Store in Airtight Containers
Oxygen will degrade herbs over time, so storing your dried herbs in airtight containers is best. Glass jars or metal tins with screw top lids work well, as do jars with clamp on lips (Fido style). Avoid using plastic if possible, as it may leach chemicals into your herbs.
4. Keep Out of Direct Sunlight
While those rays of sunlight hitting your jars of herbs might look pretty, they are actually doing damage to the potency of the herbs. For this reason, it's best to store them out of direct sunlight. In fact, using dark colored glass jars is even better for blocking all potential light. Keep them in a closed cabinet or make a curtain to cover them if need be.
5. Keep in A Cool and Dry Location
You want your herbs to stay cool and dry for maximum shelf life. Do not store them near a hot stove or in a steamy bathroom. A root cellar is ideal if you have one, or in a bedroom that is on the coolest side of your house.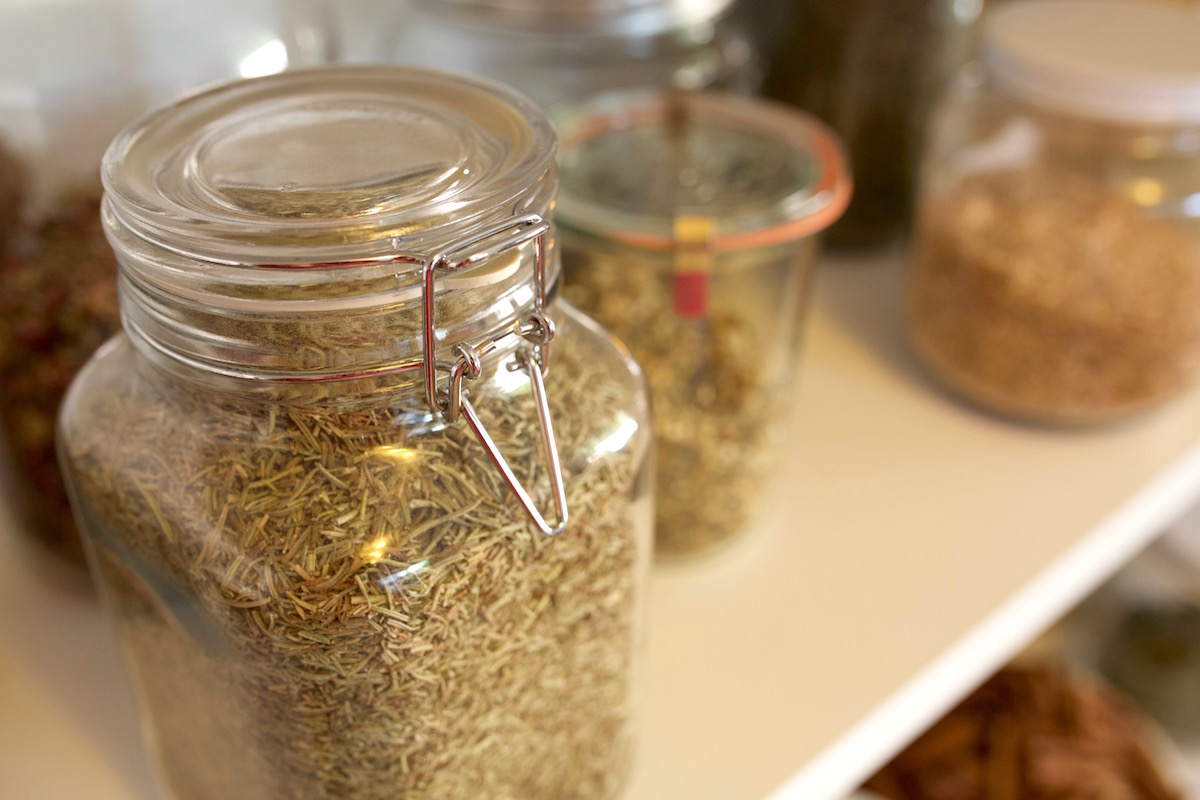 6. Be Sure to Label Harvest or Purchase Date
Keeping track of how old your herbs are is an important habit to develop. Whenever you put a new herb on the shelf, label what it is and when it was harvested or purchased.
Here is a good list to follow when labeling:
Name

Botanical name

Harvest date (if known)

Purchase date (if applicable)

Discard date
Here at the Herbal Academy, we offer handy downloadable labels in our online Herbal Courses. Different herbs have different shelf lives, anywhere from 1 to 3 years, depending on the specific herb. While properly dried and stored herbs will never go bad, over time they will become increasingly less potent and should be replaced.
Having the highest quality herbs is something that all herbalists should strive for, and it isn't hard if a little care is taken. Besides knowing that it's what is best for your herbs, it's also a good feeling to have a clean and organized apothecary. Labels with names and dates take all guesswork out of it, and you can get into a system of replenishing when the need arises. Make your herbal apothecary your space, treat it like a special place, and your dried herbs will last for quite a while. If you follow these 6 tips for storing dried herbs, you will have the freshest herbs possible in your herbal apothecary!