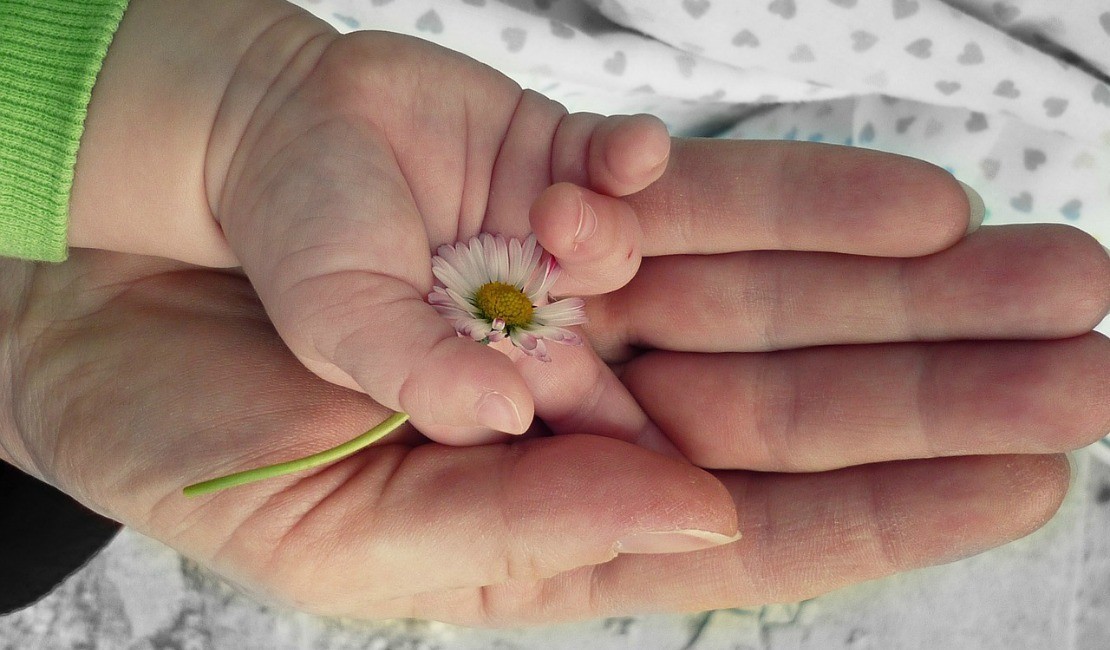 How To Make A Kid-Friendly Mother's Day DIY Herbal Hand Cream 
With Mother's day right around the corner, many children are busy crafting lovely gifts for the most treasured of people, their mommy. Children love to make gifts for sharing, and moms adore each precious gesture from their little ones. This year help the children in your life make mom's day extra special with a batch of this kid-friendly Mother's Day DIY herbal hand cream and package it up with a precious keepsake handprint and poem.
A Recipe For Kid-Friendly Mother's Day DIY Herbal Hand Cream
Super simple to make, this herbal hand cream is wonderful for moisturizing those hard-working momma hands. There are two methods for making this recipe, one for older kids and one for very small children. Pick the method you feel best suits the child you are working with.
Kid-Friendly Mother's Day Hand Cream
Makes one 4 ounce batch of hand cream, double or quadruple if you are making cream for more than one person or want to make more to give away!
Ingredients
6 tablespoons of shea butter
2 tablespoons of rose hip seed oil
Up to 16 drops total of kid-safe essential oils (find recommendations below)
Directions
Method One for older kids and with adult supervision:
Place the shea butter in the top of a double boiler and heat very gently until the shea butter just begins to soften. Be careful not to get any water in the shea butter or overheat it, as shea butter can become grainy if overheated and water can make it spoil fast.
If you do not have a double boiler, place the shea butter in an oven-safe bowl and heat on the lowest temperature with the door ajar until the butter softens.
Remove the shea butter from the heat.
Add the rose hip seed oil and using a fork or a wire whip, begin blending the shea butter and the rose hip seed oil together until soft and smooth. This is a fun part of the kids to do!
Next, add your chosen essential oils. Encourage younger kids to help count the drops while you add them! Older children can help to add the oils directly with adult discretion and supervision.
Continue to blend the herbal hand cream until the essential oils are well-blended into the cream.
Place the hand cream in a metal tin or pretty jar.
Add a label designed and decorated by the children you are working with. Encourage them to add pictures and lots of colors to make it personalized for mom!
Method Two for younger children and kids who like to smoosh things up:
Place all of the ingredients in a ziplock bag and seal it tight at the top.
Give the bag to the child and instruct them to smoosh and squeeze the ingredients inside the bag to make everything mix up.
Scoop the herbal hand cream out of the bag into a metal tin or pretty jar.
Add on that child-decorated label!

About the Ingredients
Mommy hands are hard working hands and can often use a little extra love! Nourishing oils and beautiful fragrances come together in this cream to give mom some TLC. And made with only three ingredients, this herbal hand cream really couldn't be simpler to make!
Shea butter – This creamy butter helps to soften and soothe rough dry skin. Choose from refined or unrefined shea butter. Unrefined shea butter has a strong fragrance which some people like and some don't. If you want the smell of your chosen essential oils to shine through, you may want to use refined shea butter.
Rose hip seed oil – Rose hip seed oil is fast absorbing and very nourishing for dry skin. It is high in essential fatty acids helping to promote healing of damaged, dry skin and regeneration of cells.
Essential oils – Essential oils add beautiful natural fragrance and therapeutic benefits to body care. If you have an array of oils to choose from, help your child to smell each oil and help pick out their favorite for mom!
Choose from these kid-safe essential oils:
Lavender

Geranium

Blue tansy

Cedarwood

Clary sage

Frankincense

Mandarin

Sandalwood

Spearmint
*A Special Note: Even though they are natural, essential oils are powerful, concentrated substances and should be used with care. It is recommended that essential oils only be used with children over age 2 and even then they should be used with extreme caution. In my work with children, I invite the smaller kids to help pick out the essential oils by holding the bottle for them while they sniff the oil (and keeping it away from the skin of their delicate nose!) and then we count the drops of oil as we add them to our creation. For kids 8 years or older who I feel are responsible and calm, I will let them add the essential oil while I closely supervise.
Please find more information on using essential oils in our two guides: Safely Using Essential Oils For Children and A Guide To Essential Oil Safety.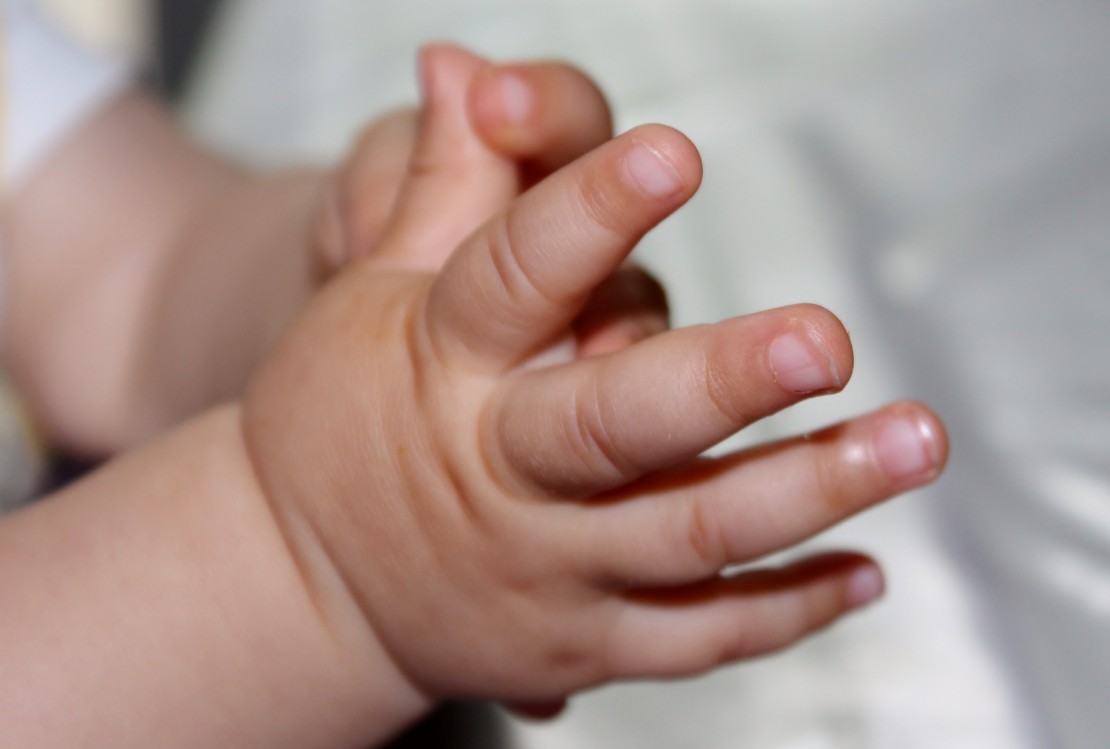 Make a Handprint
This is the fun part! Very young children will need your help! This project can get messy so be sure to have all your materials right on hand to help minimize mess.
You will need:
Study paper

Paint(s)

Paint brush(es)

Paper towels for clean up!
You can create multicolored handprints or stick to a favorite. For young children, you may find that it works best to paint their hand for them. Be sure to get the entire palm and the bottom of all of the fingers well coated with paint! You may need to gently hold the child's wrist and guide their hand down onto the paper to make the print. Older kids can have fun painting and printing their own hand! Include the child's name, age, and the year on the paper so mom will be able to look back at it years later.
If you wish, you can finish up by adding a little poem to the handprint to make it extra special. Here are a couple of sweet poems to choose from provided by Hummingbird Educational Resources! 
I Am Like A Flower
"I am like a flower that is raised by love by you.
You help me grow up big and strong
Mom, thanks for all you do."
Sticky Fingers & Big Wet Kisses
"Sticky fingers and big wet kisses
Dirty toes and stars with wishes
Splashing through puddles and hugs too tight
Afternoon naps and sleepless nights
I'm growing so fast, I'll soon be grown
So I've made you this handprint for your very own
So tuck it away and keep it, please
So years from now I can see
How much I changed as time went by
And you can always remember my…
Sticky fingers and big wet kisses
Dirty toes and stars with wishes……"
Tiny Handprints
"Sometimes you get discouraged
Because I am so small
I always leave my fingerprints
On furniture and walls.
But every day I'm growing
And I'll be grown some day
Then all those tiny handprints
Will surely fade away.
So here's a little handprint
Just so you can recall
Exactly how my fingers looked
When I was very small"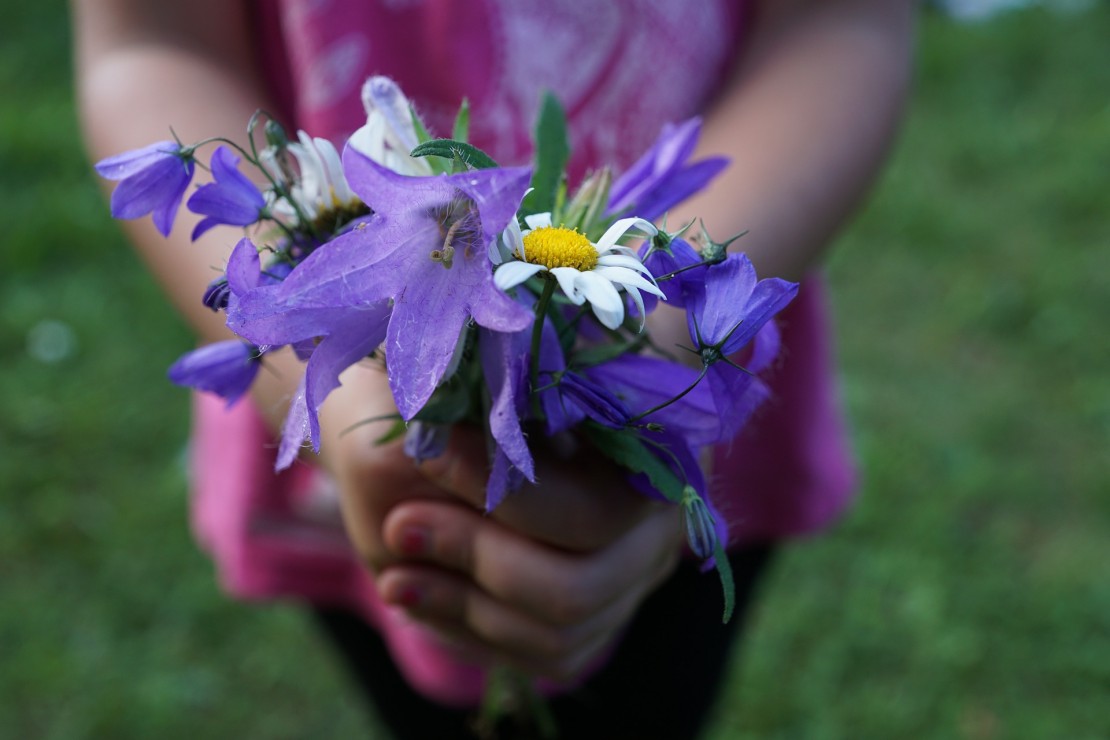 Package It Up For Mom!
Place your handcrafted herbal hand cream, precious little handprint, and poem in a basket or gift bag to present to mom on the big day. You can add a little tissue to the basket or bag and sprinkle in some dried baby rose buds, lavender blossoms, or even fresh flower petals to make it extra special!
Help little ones treat the special maternal figures in their lives to a wonderful herbal treat that is sure to please! The perfect gift for Mom, Grandma, or a special Auntie on Mother's Day is simple to make and a delight to receive!
Want more ideas for making mom a handcrafted Mother's Day gift? Check out our other DIY ideas below!
3 Herbal Gifts to Celebrate Mother's Day
DIY Sweet Oranges & Rose Perfume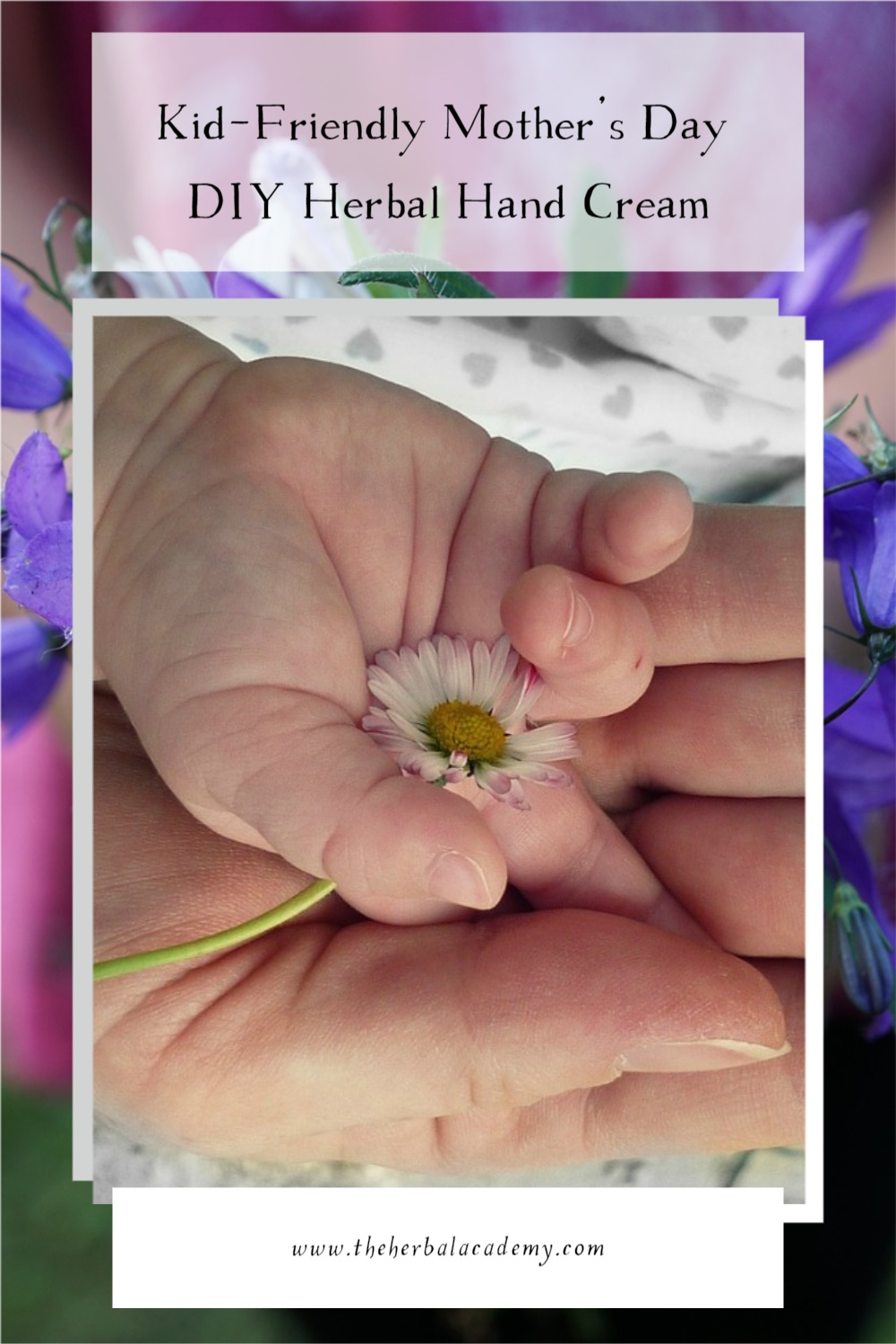 REFERENCES
Gladstar, Rosemary. (2014). Herbs for Natural Beauty. North Adams, MA: Storey Publishing
Hummingbird Educational Resources. (2010). Mother's Day and Father's Day and Grandparent's Day. Retrieved from http://www.hummingbirded.com/mothers.html
Tourles, Stephanie. (2007). Organic Body Care Recipes. North Adams, MA: Storey Publishing