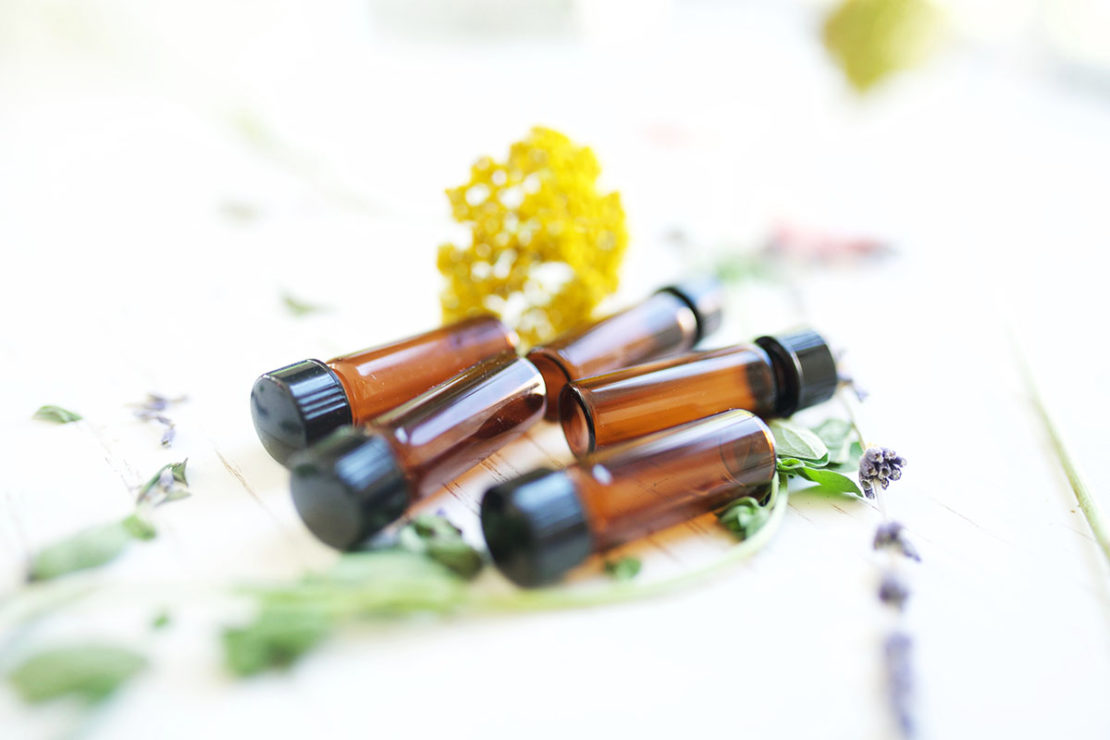 The Ultimate Essential Oils Guide
Here at the Herbal Academy, essential oils are an important and beloved component of our herbal toolkits. You'll find essential oils peppered amongst the tinctures, infused oils, salves, and jars of dried herbs that line our shelves, and we turn to them often to support our health and wellbeing. Just like any remedy, essential oils have their time and place and are one of many remedies we might turn to — we have a lot to say about them! We have designed this Ultimate Essential Oils Guide to help you navigate through some of the very important topics and issues in aromatherapy that we've written about on the Herbal Academy blog. Our goal is to continually update this post with new articles and information so it can be a valuable resource for you.
The Ultimate Essential Oils Guide
One of the current big buzzwords in wellness circles is "essential oil." If you type "essential oil" into an Internet search engine, you get over 22 million hits. "Essential oil guide" will get you over 3 million hits. And if you read just a few of these web pages, you find a confusing quagmire of conflicting information.
Whom can we trust? What information is accurate? What is safe? What is effective? What is a fad? What has a long, successful history? What is an essential oil anyway and why would I want to know about it? What can essential oils be used for?
I guarantee that you have currently reached a trustworthy website that provides accurate, safe, and effective information for both traditional and modern approaches to personal and family wellness and health, including essential oil use. How can I guarantee this? Those of us who teach for the Herbal Academy have extensive training and experience in our various areas of using plants and plant extracts to support our health and wellbeing. We stay relevant by staying connected as a community, reading original scientific studies, and taking continuing education courses. You have come to the right place to learn the basics of how to use essential oils both safely and effectively.
The Ultimate Essential Oils Guide will provide you with a firm foundation in essential oils — a foundation in which you can then build more advanced knowledge, having a better idea of what information is worth reading and assimilating, and what information is probably best ignored.
In this guide, we will direct you to various resources and articles that will explain some of the most commonly asked essential oil questions and topics including what an essential oil is, current information on essential oil safety, ways essential oils can be used for everyday health and wellness concerns, essential oil myths you might encounter in the media, and more.
Essential Oil Basics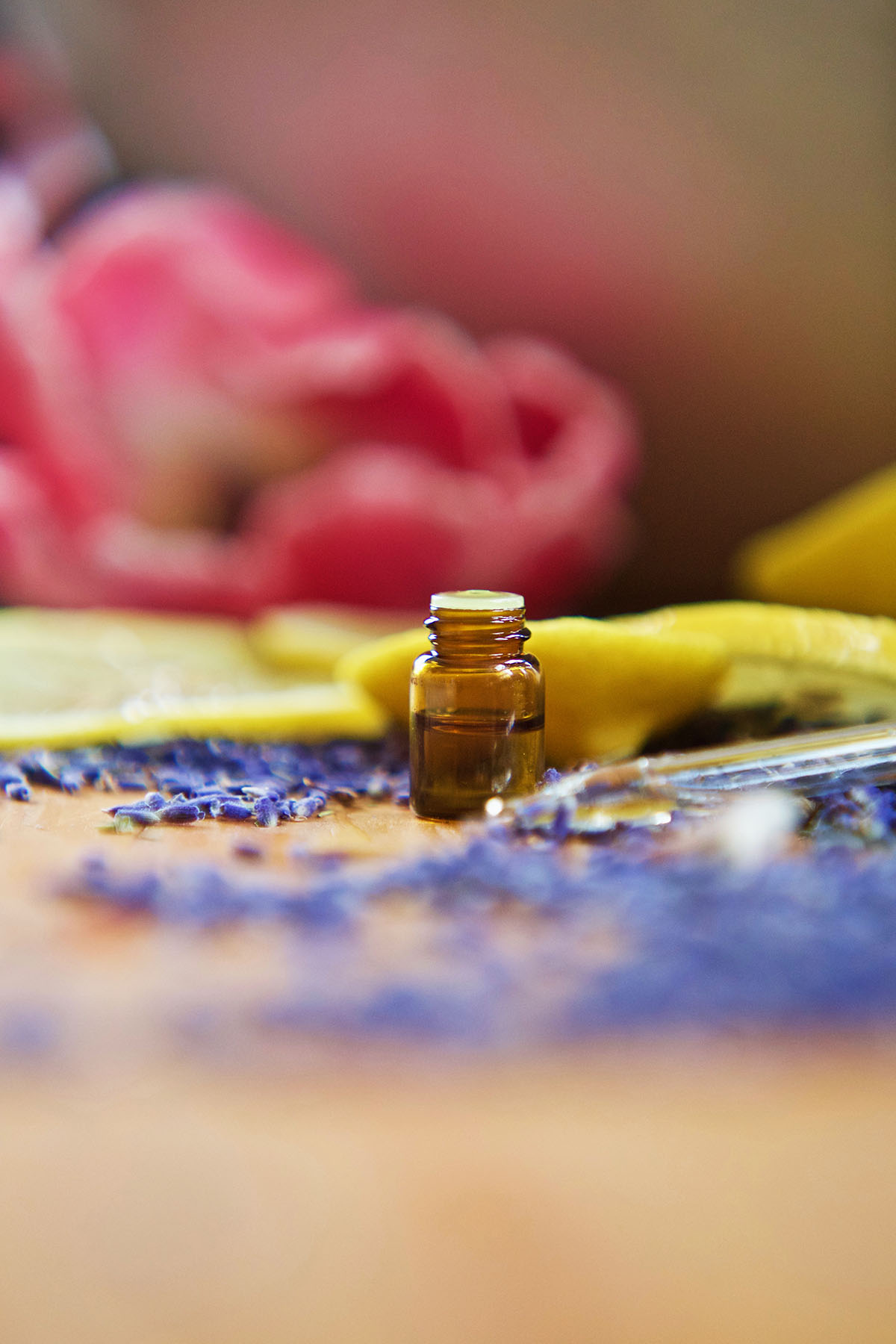 Defining "Essential Oil"
Essential oils are plant extracts produced by steam or water distillation, the process used with the vast majority of essential oils, or cold pressing (expressing), as in the case of citrus oils.
There are other plant extracts that are related and may be used in aromatherapy, but they are not true essential oils. Absolutes, concretes, CO2 extracts, and enfleurages are also aromatic extracts which can also support wellness. These extracts are often lumped together with essential oils, but they each carry their own benefits and concerns that may be different than those of a true essential oil.
Essential Oil Safety Is Extremely Important
Essential oil safety is one of the first things to research when incorporating essential oils into one's life. Whether it's learning what to dilute essential oils with, what the big deal is with phototoxic essential oils, how to determine the correct 'dose' of an essential oil, or using essential oils internally and topically, essential oil safety is very important for children, adults, and the elderly, alike.
Quick Links For You:
Choosing The Right Essential Oils
One common essential oil question revolves around essential oil brands. With the popularity of essential oils, many businesses have sprung up in recent years. So how do you know which essential oil brand to purchase from?
Choosing high-quality essential oils is not as difficult or as complicated as you may think. One of the most basic ways to do this is to know what to look for in a company. One example of this is purchasing oils from companies that utilize sustainable essential oil practices. Essential oils are resource-intensive products, and it will do all of us good to use them responsibly. Another criterion to selecting the right essential oil is learning how to choose among different essential oil chemotypes.
Quick Links For You:
How Essential Oils Can Be Used For Wellness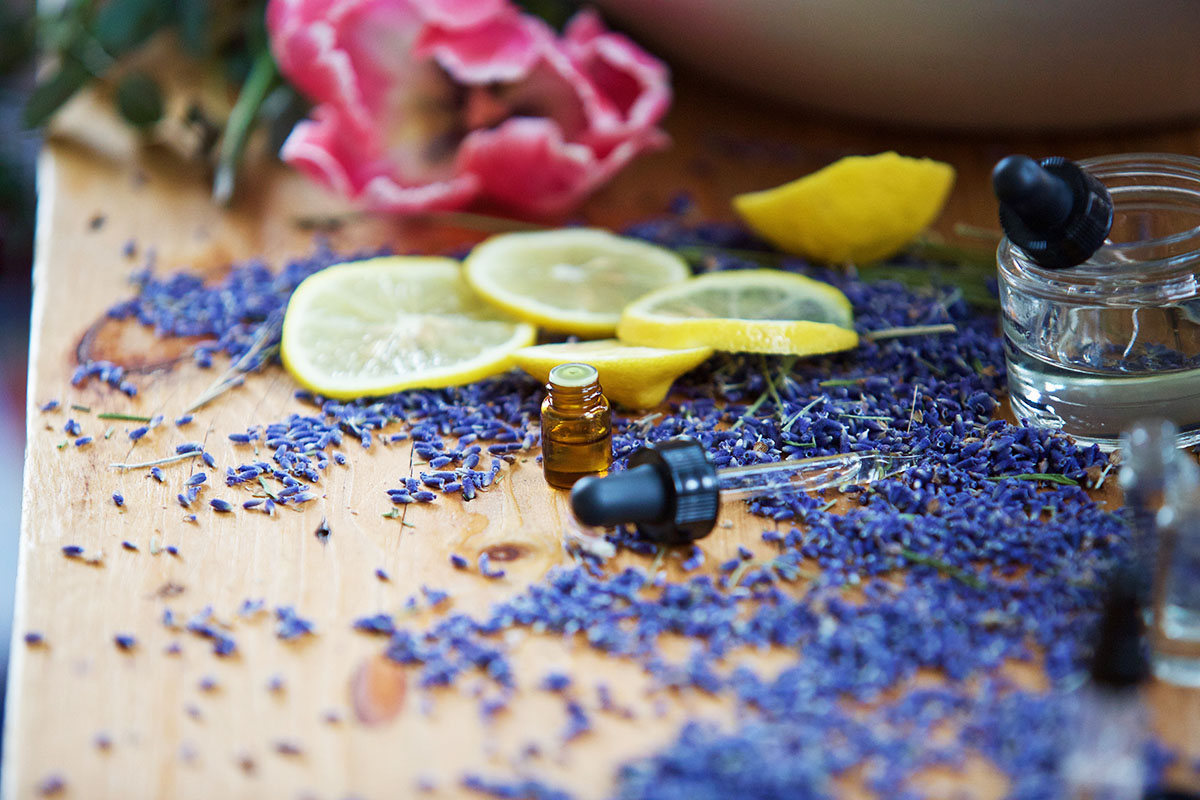 There are many daily living uses of essential oils whether you use them in your home, your personal care products, or for wellness. Essential oils can also be used on an occasional basis, a daily basis, or somewhere in between. There are a lot of ways to incorporate essential oils into your life.
For example, essential oil diffuser blends can be diffused to make your home smell lovely, but that's not the only way essential oils can be used for their aromatic benefits. Essential oils are often used for memory, specifically for those experiencing memory loss due to Alzheimer's and dementia. They can also be used to make you smell lovely by creating simple essential oil perfume blends! An essential oil solid perfume or a DIY essential oil roll-on perfume are both great ways to make yourself smell nice, naturally.
Essential oils can also be incorporated into homemade cleaning recipes for scent and to discourage germs. Speaking of germs, antimicrobial essential oil blends are often used during the winter months for this same reason thanks to their antimicrobial properties.
Essential oils can be included in your natural herbal toolkit, or you can add them to a travel first-aid kit. They are very helpful if you are looking to approach headaches naturally, and can also be used if you have dry skin or want to reduce the appearance of scars.
You can use essential oils to repel bugs with a DIY essential oil bug repellent blend or to soothe insect bites and stings on the skin. Speaking of the skin, did you know that some essential oils are well-known for their skin benefits? The next time you make a skin salve, consider adding essential oils to promote skin health. Essential oils can be added to your hair care routine, too.
Essential oils are commonly used to for anxiety and stress relief. If stress is something you struggle with on a regular basis, consider using an essential oil blend for stress in a personal inhaler in addition to other stress-management tactics.
Quick Links For You:
Clearing Up Essential Oil Misconceptions
There are many essential oil myths that cause people to use essential oils improperly or make wrong assumptions about them. However, with some essential oil education and experience under your belt, you can use essential oils confidently.
Quick Links For You:
How To Use Aromatherapy As An Herbalist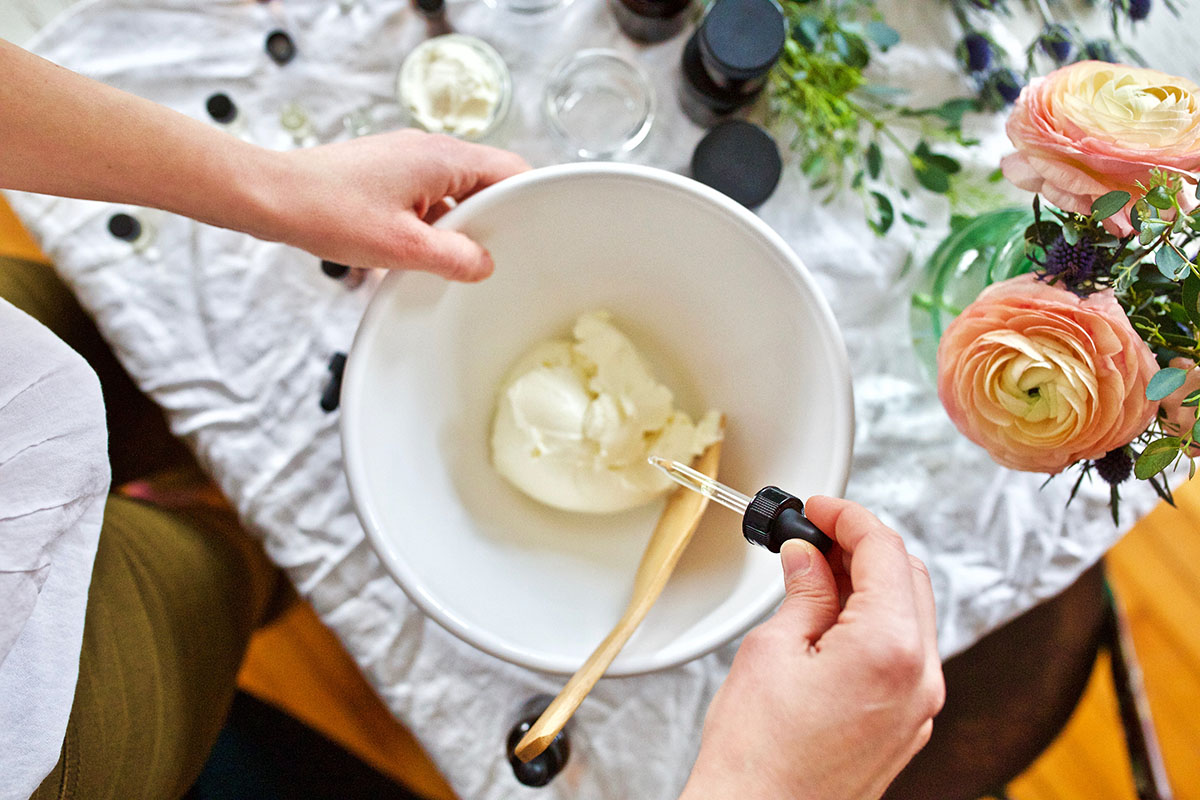 Incorporating essential oils into one's herbal practice is an excellent idea. Essential oils are wonderful for the family herbalist as well as the professional herbalist. Since they are chemically different than their parent plants, the therapeutic and safety properties of essential oils may also be different. This is important to consider when using a combination of herbs and essential oils.
There are also a few other differences to note.
For instance, with essential oils, there are two distinctly different chamomiles with different chemical profiles and different applications: Roman chamomile (Chamaemelum nobile) and German chamomile (Matricaria recutita). There are also several lavenders, the most distinctly different being true lavender (Lavandula angustifolia) and spike lavender (Lavandula latifolia). Learning how to choose the right essential oil for your needs is an important part of using essential oils alongside of herbs.
Another difference in using an herb and its essential oils can be seen in this example. While peppermint tea might be acceptable for people of any age to drink, and peppermint candies are traditionally given to children at Christmas, peppermint (Mentha x piperita) essential oil has some significant safety concerns for use with young children.
One of the easiest and safest ways to incorporate essential oils into your herbal practice is to use them together with infused herbal oils. For instance, an excellent topical pain blend might use a carrier oil infused with St. John's wort (Hypericum perforatum), calendula (Calendula officinalis), and arnica (Arnica montana) flowers together with lavender (Lavandula angustifolia) and rosemary (Rosmarinus officinalis) or helichrysum (Helichrysum italicum) essential oils.
The Herbal Academy herbarium contains a downloadable e-book containing many suggestions and recipes for using essential oils. Above all, be sure to learn about each essential oil you wish to use before incorporating it into herbal remedies.
Quick Links For You:
Finally
Despite the tremendous amount of conflicting information floating around the internet, it is possible to learn how to use essential oils safely and effectively. And, despite the tremendous amount of adulterated essential oils on the market, it is possible to find and purchase genuine, authentic, high-quality essential oils to use to support your own personal and family wellness.
With this article and some of the resources listed in it, you can be well on your journey to recognizing and understanding appropriate essential oil information, with the ability to sort through everything to find high-quality education and guidance, as well as excellent quality essential oils.
The Herbal Academy also welcomes questions. Be sure to follow us on Facebook, and if you are a student of the Herbal Academy consider joining the discussions in MyHerbalStudies, our student-only Facebook group.
We look forward to connecting with you and sharing our love of plants and plant extracts, including essential oils!
Post originally published Apr 28, 2015. Updated March 22, 2018.