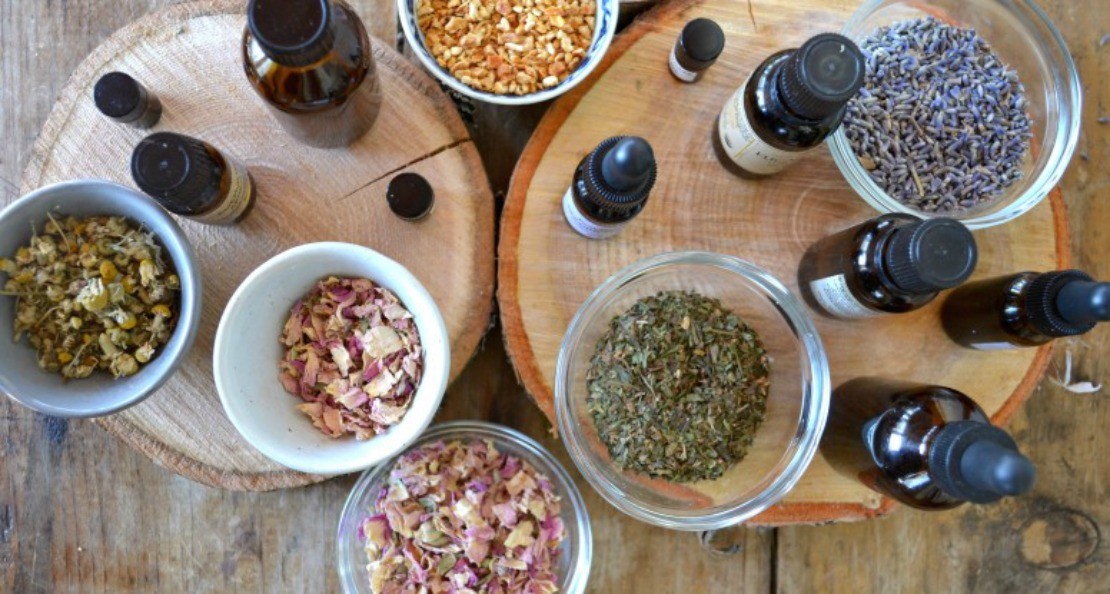 How to Choose High Quality Essential Oils
This post is the second in a weekly, multi-part series on Using Essential Oils. Last week we discussed Basic Essential Oils for Daily Living – how to get started using essential oils in your daily life. Here we will explore considerations to help you choose high quality essential oils. What should you look for? How can you guarantee an essential oil is pure? What does that even mean? What about cost? We invite you to learn how to choose an essential oil here and then join us weekly for additional articles on topics ranging from essential oil safety, using essential oils in herbalism, and carrier oils.
Essential Oil Considerations
The last century has seen a tremendous amount of change in the field of aromatherapy and essential oil use. A general trend to move away from synthetic chemicals back to more natural cleaning and health products have brought essential oils to the forefront and made them more readily available. With the many different essential oils to choose from, and the many brands, both in our stores and over the Internet, choosing a high quality essential oil can seem a daunting task. As a consumer, what should you look for to help guide your choice?
Cost
It is important to remember where essential oils come from whenever you purchase a bottle. It takes 250 pounds of rose blossoms to produce one (1) ounce (30ml) of rose oil, which explains the very high cost of pure rose otto or rose absolute (Encyclopedia Brittanica, 2015.) Other oils are easier to produce, but every oil requires a large amount of plant matter to produce a small amount of oil. This means that good quality essential oils will never be cheap. This does not mean that more expensive oils will always be better than less expensive ones, but the old adage, "if it seems too good to be true, it probably is," definitely applies here. Do not be fooled by discount retailers, big box stores, state fair or bazaar vendors, and others who offer essential oils at very low prices or charge the same price for all of their oils. The comforting thought when investing in true, pure essential oils is that since the oils are so highly concentrated and so little is required for most applications, even an expensive oil like rose otto can end up being cost effective in the long run.
Purity
Speaking of "pure" essential oils, what exactly does that mean? Unfortunately, since there is no official or standardized definition of purity, it means very little with regards to the therapeutic value of any essential oil. Even an oil that is 100% pure may not have been processed correctly and may not provide more than a mild, pleasant fragrance.  Perfumery oils, fragrance oils, and flavorings often provide a stronger pleasant fragrance, but do not offer the therapeutic benefit of true essential oils. The amount of therapeutically effective chemical constituents in essential oils can vary from season to season, from year to year, or vary based on where the plant is grown. The essential oil extraction process also affects how this chemical balance is maintained from the time of plant harvesting to having the essential oil arrive in your home.
The concern with oils not being pure is a valid one. For many reasons, often related to a distiller or supplier wanting to make more money, adulteration of essential oils is a serious problem.  Oils are adulterated at various stages of their production, and in many different ways. Finding an honest retailer who specializes in essential oils will minimize or remove your risk of purchasing an adulterated essential oil. Retailers who specialize in selling essential oils will be more likely to provide pure essential oils, as they will be more involved in the essential oil trade, and more likely to be concerned that their product be valid, since it is their primary source of business and reputation.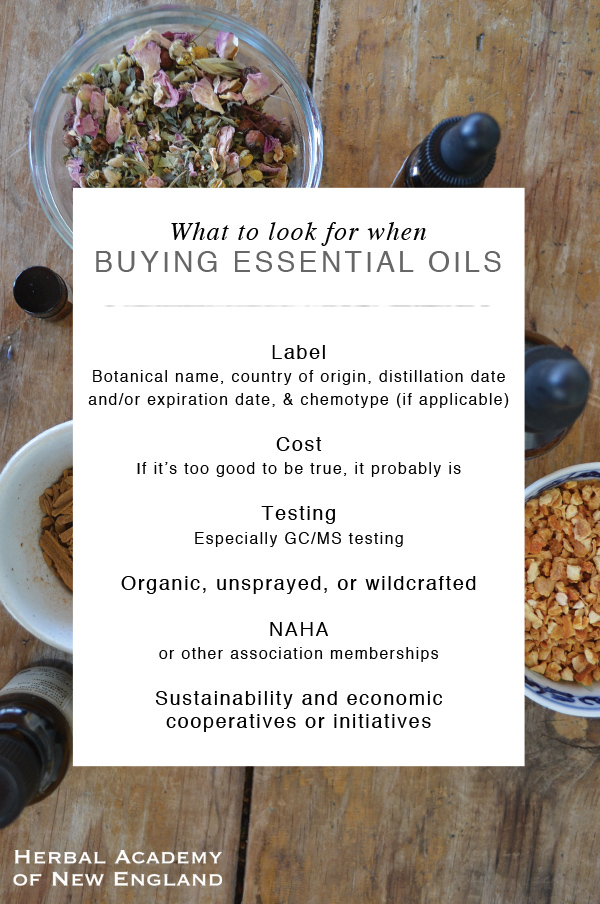 What Consumers Should Look For
Essential Oil Testing
The first thing to look for to determine essential oil authenticity is that each oil is identified with the plant's scientific or botanical name, and in appropriate cases, the chemotype. A chemotype is when the same plant, e.g. rosemary (Rosmarinus officinalis), will have a different chemical profile based on where it is grown. Only some plants have chemotypes. Country of plant origin, extraction process used, and either a distillation or expiration date are also important.
Any essential oil business that cares about selling only pure essential oils will have their oils tested with at least two tests, usually run simultaneously, the gas chromatography and mass spectrometry tests, or GC/MS.  Responsible essential oil vendors will run these tests on every batch of oil they receive from a distiller. Many of these vendors provide batch-specific GC/MS reports on their websites, and some others will provide them on request, sometimes for a nominal fee. Some high quality essential oil vendors do not provide these reports, but those that do are prefered by trained aromatherapists.
Terminology
Therapeutic or clinical grade
Recently, terms such as "therapeutic grade" or "clinical grade" have been used by essential oil suppliers to claim the superiority of their oils over other suppliers' oils. These terms are not standardized and mean whatever the supplier using them wants them to mean. These suppliers are not necessarily being misleading about their essential oils, yet the terms they are using are not standardized within the industry to meet any specific criteria.
Organic, Unsprayed, or Wildcrafted
Look for oils that are organic as a first choice. Any pollutants on the plants can be more concentrated in the essential oil. This is especially important for citrus essential oils, as they are traditionally heavily sprayed with pesticides. The term "organic" means different things in different countries, but it is one more possible indicator of quality. Some retailers also carry oils that are "unsprayed," where the farms are not certified as organic, but they do not spray their crops, and many high quality oils are also wildcrafted.
Other important information
Some suppliers also provide results for other tests or MSDS sheets. Quality retailers are usually transparent about their products and are willing to answer product related questions.
Some companies are members of NAHA, the National Association for Holistic Aromatherapy, which means they would have to abide by NAHA's ethics standards. Lists of these companies can be found on the NAHA website. Another possible indicator of ethical and therapeutic standards is when a company has trained aromatherapists on the staff.
Retailers may also indicate other affiliations and memberships that show they care about essential oils and the essential oil industry. Some sources may partner with distilleries or growers to form cooperatives or other sustainability initiatives. (Keep your eyes on this website for an upcoming article addressing the critical issues regarding sustainability and the essential oil industry.)

Variety of Products Offered
No essential oil retailer carries every single aromatherapy essential oil, so over time you may find yourself buying from several different retailers. When you check the GC/MS reports to determine which retailers have the oil with the constituent profile you want, and then compare price (do not forget shipping), availability, customer support, and any other criterion that is important to you, you will be better able to determine which oils you wish to buy from the various high quality oil suppliers.
Summary of What to Look For in Essential Oils
Label: Botanical name, plant part, country of origin, distillation date and/or expiration date, chemotype (if applicable), and "Keep Out of Reach of Children" statement
Cost: If it's too good to be true, it probably is.
Testing: Especially GC/MS testing
Organic, unsprayed, or wildcrafted
NAHA or other association memberships
Sustainability and economic cooperatives or initiatives
Choosing an Essential Oil Brand
Most suppliers will not meet every one of the aforementioned criteria, but as you look at essential oil retail websites and contact suppliers, you will get a better feel for those suppliers with whom you feel comfortable and from whom you wish to purchase. Essential oil purity and therapeutic value is vital to essential oil safety and efficacy. There are quite a few excellent suppliers whose first priority is ensuring that the oils they provide are pure and of high quality.
To start you on your journey, here is a list of suppliers we have used or know of other aromatherapists who use them:
Independent Suppliers:
Aromatics International – Batch-specific GC/MS reports for every oil posted on the website. Organic, unsprayed, and wildcrafted oils available in various sizes. Owned and run by certified aromatherapists.
Stillpoint Aromatics – Batch-specific GC/MS reports for every oil posted on the website. Organic, unsprayed, and wild-crafted oils available in various sizes. Company owned and run by certified aromatherapists.
Florihana – A modern French distillery that sells organic and wildcrafted essential oils. GC/MS and other test results are available on their website for each batch of oil.
Native American Nutritionals/Rocky Mountain Oils – Organic and wildcrafted essential oils sourced from small farms around the world. GC/MS tests available upon request.
Essential Elements – Organic, wildcrafted and unsprayed essential oils. GC/MS tests available upon request. Certified aromatherapist, massage therapists, and aesthetician on staff.
Essential 3 – Staff has clinical aromatherapists, a massage therapist, an aesthetician and an RN for customer support questions. Oils are GC/MS tested.
Plant Therapy – Certified aromatherapists on staff for customer support. Batch testing GC/MS results of pesticide-free oils projected to be on the website by late spring 2015. Support a broad variety of charitable organizations world-wide.
Pompeii Organics – Owned and operated by a certified aromatherapist. Organic and wild-crafted essential oils are third party tested for quality. Batch-specific GC/MS test results on the website.
Elizabeth Van Buren – Long-time established company owned by a certified aromatherapist and a chemist. GC/MS results available upon request.
AnimalEO – Owned by a holistic veterinarian who has studied the effects of essential oils on both livestock and pet animals. She acquires oils directly from distilleries to create animal-appropriate blends and dilutions.
Aura Cacia – Sustainably sourced essential oils that are often sold locally in health food stores.
Mountain Rose Herbs – Dedicated to sustainability and fair trade. Organic and pesticide-free essential oils with GC/MS reports available upon request.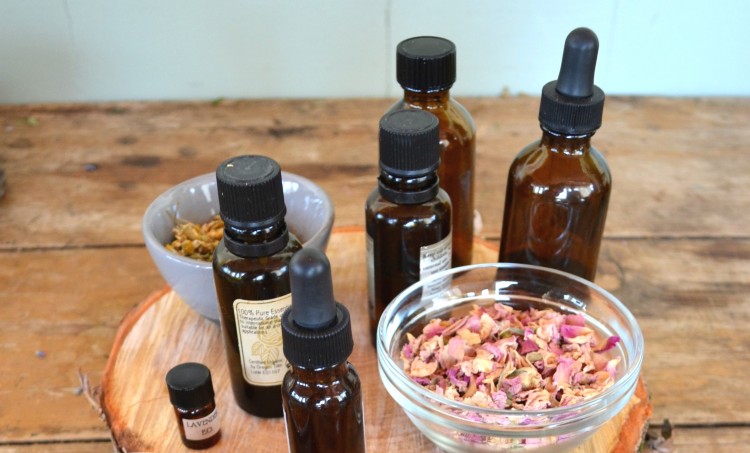 Resources and References
Attar of Roses. (2015). In Encyclopedia Brittanica.
The AromaWeb website at www.aromaweb.com has articles on all aspects of aromatherapy, as well as links to many retailers.
The National Association for Holistic Aromatherapy at www.naha.org is a professional organization for those who use essential oils. They also have resources and lists of schools and essential oil suppliers on their website.
Robert Tisserand, one of the co-authors of Essential Oil Safety, is highly respected in the aromatherapy field. He often debunks rumors and myths on his blog, as well as providing links to scientific studies to support his assertions. http://roberttisserand.com/blog/
Many of the retailers listed have blogs or other educational material.