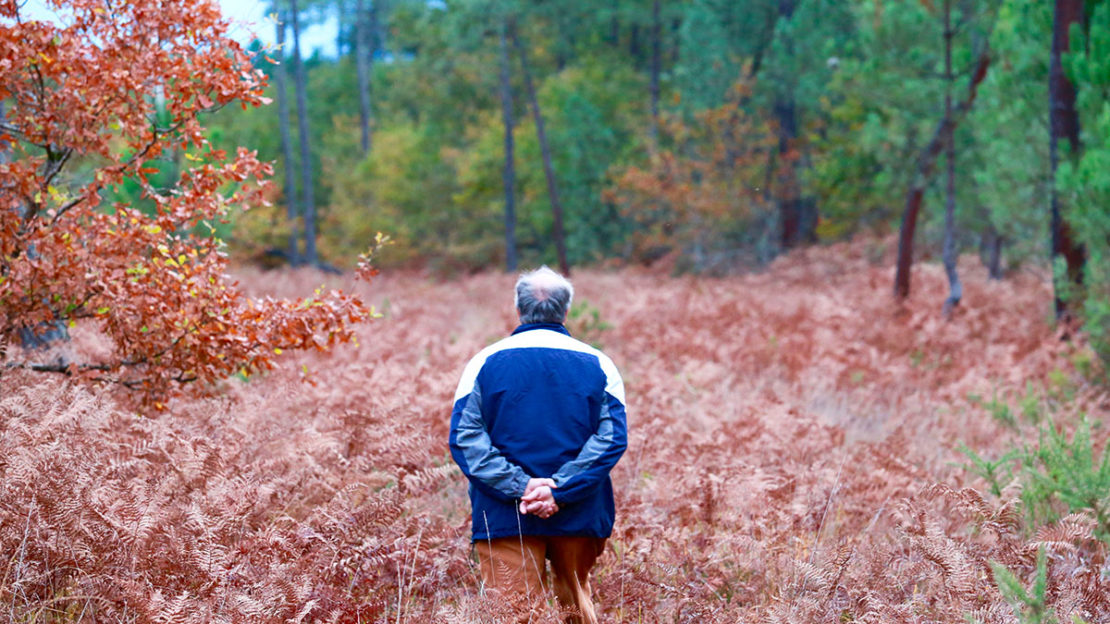 What Research Says About Essential Oils For Alzheimer's and Dementia
Watching a friend or family member suffer from a neurodegenerative disease, such as Alzheimer's or dementia, creates powerful feelings of helplessness, grief, frustration, and even anger. Although our knowledge of the brain is currently growing by leaps and bounds, we still know so little about how our brain creates and processes memories. Since medical research still does not fully understand what causes these degenerative conditions, there are no standardized treatments, contributing further to everyone's feelings of helplessness and frustration.
Can essential oils help? No… and yes.
The "no" part is this. Current research in essential oils does not indicate that they can in any way treat, cure, or slow these awful diseases. They may also be unable to help with cognitive function at normal aromatherapy doses (Bowles, 2009).
As for the "yes" part, there have been several studies that have shown that essential oils may improve the quality of life for those who suffer from these afflictions as well as their caregivers (Atkins, 2009; Kilstoff & Chenoweth, 1998; Masraff, 2008).
This is also why a change in terminology is appropriate here. In cases like this, where we are not trying to reverse or cure a condition, the word "aromatherapy" might not be the best term to use, as "therapy" usually makes one expect the situation to improve. A better term is "aromacare," as we are using aromatic extracts to care for people.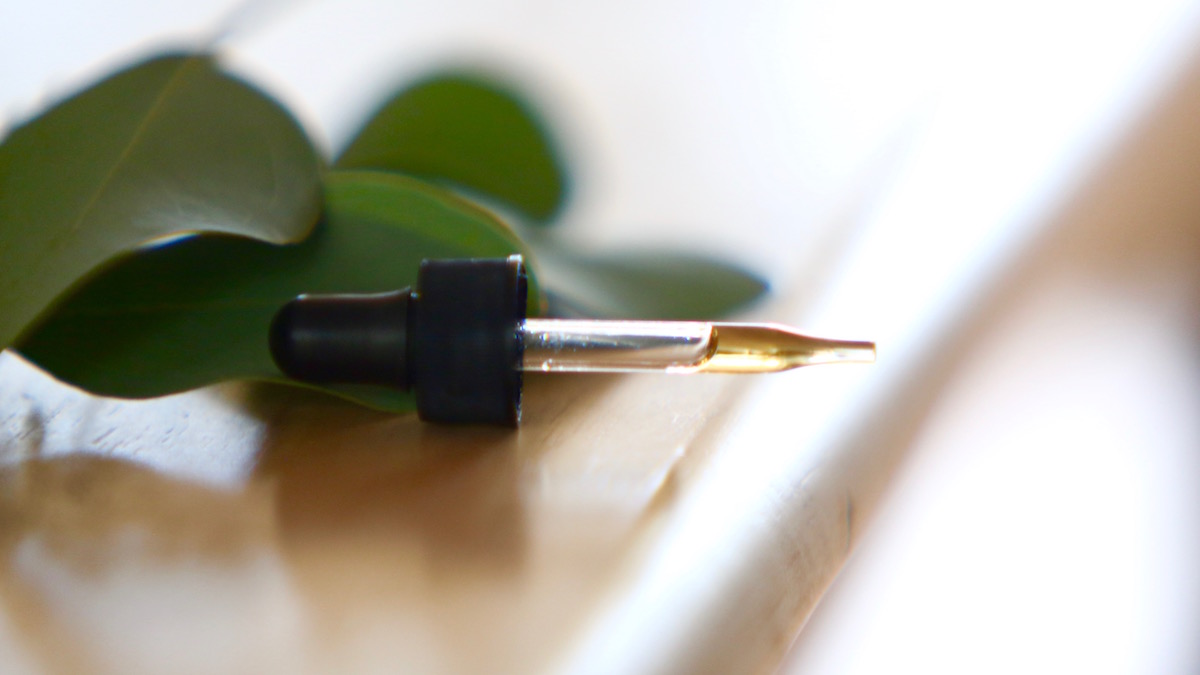 Unfortunately, the research applying essential oils to neurodegenerative conditions like dementia is inconsistent in its conclusions, and most of those studies include very small study populations (Holmes & Ballard, 2004). Forrester et al. (2014) conducted a meta-analysis in which they included only seven previous randomized, controlled studies in their final analysis, of which they said only two had usable results. They found that research studies demonstrate different findings regarding essential oils success for those suffering from dementia in either decreasing negative symptoms of neurodegenerative disease or improving memory and general feelings of well-being, depending on the scales used to determine research outcomes and the design of the study. This meta-analysis demonstrates the difficulty the scientific community has with performing this kind of research to scientific standards of replicability and consistency.
Yet, some of these studies support the hope that essential oils can help in these difficult situations, and all studies call for more research to be done in this promising area. A key point mentioned by many of the researchers is that no adverse effects were noted, despite the fragility of the test populations (Lin et al., 2007; Perry & Perry, 2006). Let's take a look at ways essential oils may provide support.
Using Essential Oils To Support Neurodegenerative Diseases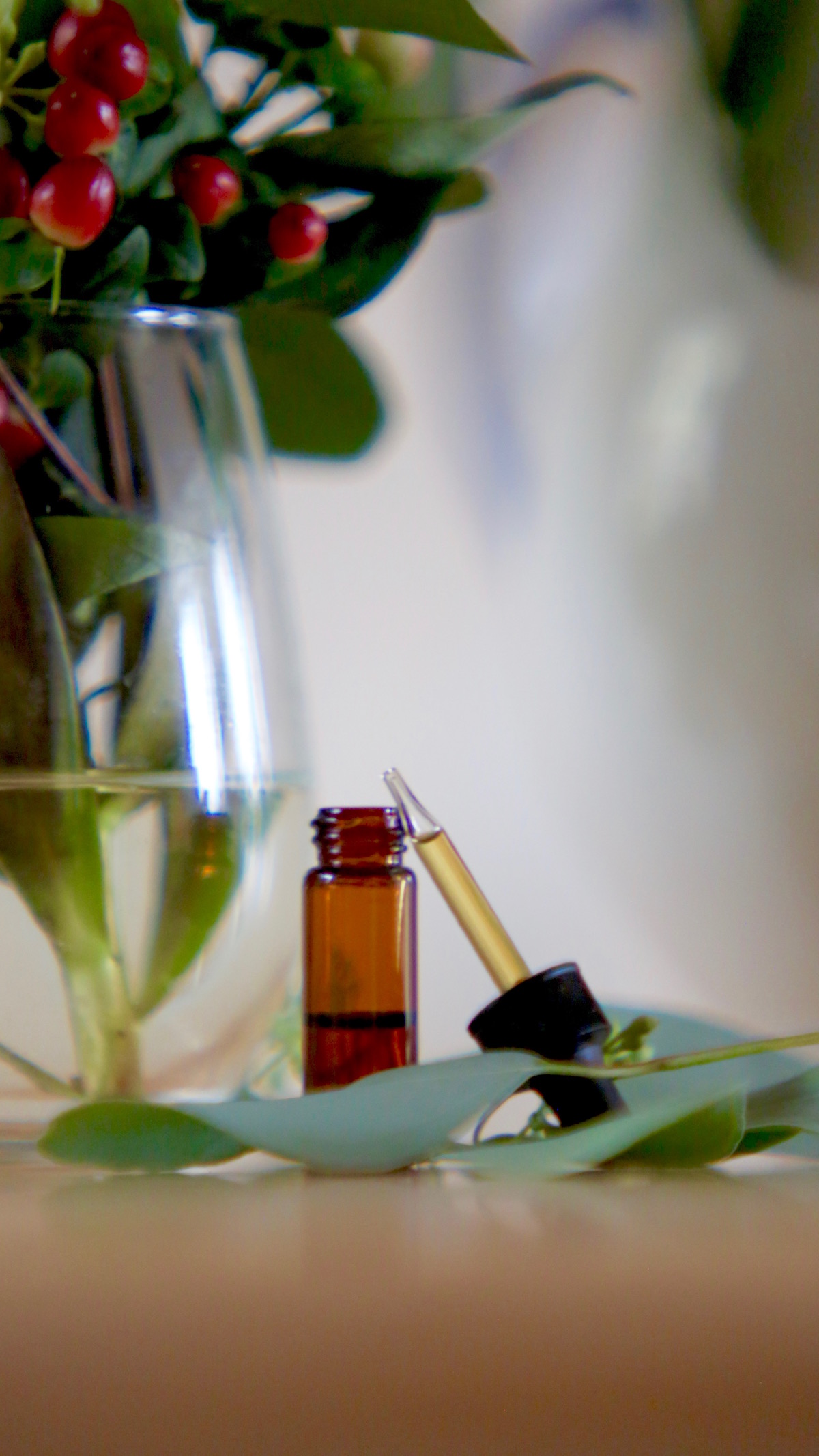 The various studies considered in the Forrester et al. (2014) meta-analysis looked at both inhaled and topically applied essential oils of Melissa (Melissa officinalis) and lavender (Lavandula angustifolia). There were positive effects for reducing agitation found in the two trials included in this data set.
Several studies have used lavender and other essential oils as inhalants. Lin et al. (2007) found that inhaling lavender reduced agitation in dementia patients with no side effects. A small 2009 study used diffusers with patients with various forms of dementia, including Alzheimer's, and found diffused essential oils to have some positive effects, with potential to improve cognitive function in patients with moderate Alzheimer's disease (Jimbo et al., 2009). Diffusers ran for two hours every morning and every evening. In the mornings, the diffusers emitted a blend of lemon and rosemary, and in the evenings the blend was a combination of lavender and orange. Li et al. (2017) showed that diffused lavender has the potential to ease agitation in those suffering from dementia. Mitchell (1993) found a decrease in difficult behavior when patients were exposed to lavender and Melissa aromas over a period of time.
Snow et al. (2004) recommend that essential oil dilutions should be applied topically, as dementia is often accompanied by a decrease in olfactory function. While it is true that anosmia, the inability to smell, does not prevent essential oils from having effects through inhalation (Chioca et al., 2013), aromatherapeutic massage can help people additionally through the touch aspect of the massage (Smallwood et al., 2001).
Massage alone can be helpful as well as massage with lavender and/or other essential oils incorporated into the blend (Grace, 2015; Lee, 2005). Bowles et al. (2002) looked at the effects of massage with a cream containing lavender, sweet marjoram, vetiver, and patchouli on dementia patients in a residential care facility. They saw a decrease in "dementia-related behaviors." The intervention, massage with the cream, was performed five times per day, so this intervention required quite a bit of caregiver time. Ballard et al. (2002) used fewer applications of a cream containing Melissa in their study, which demonstrated a decrease in agitation behaviors in their clients with severe dementia.
Common Essential Oils Used With Alzheimer's and Dementia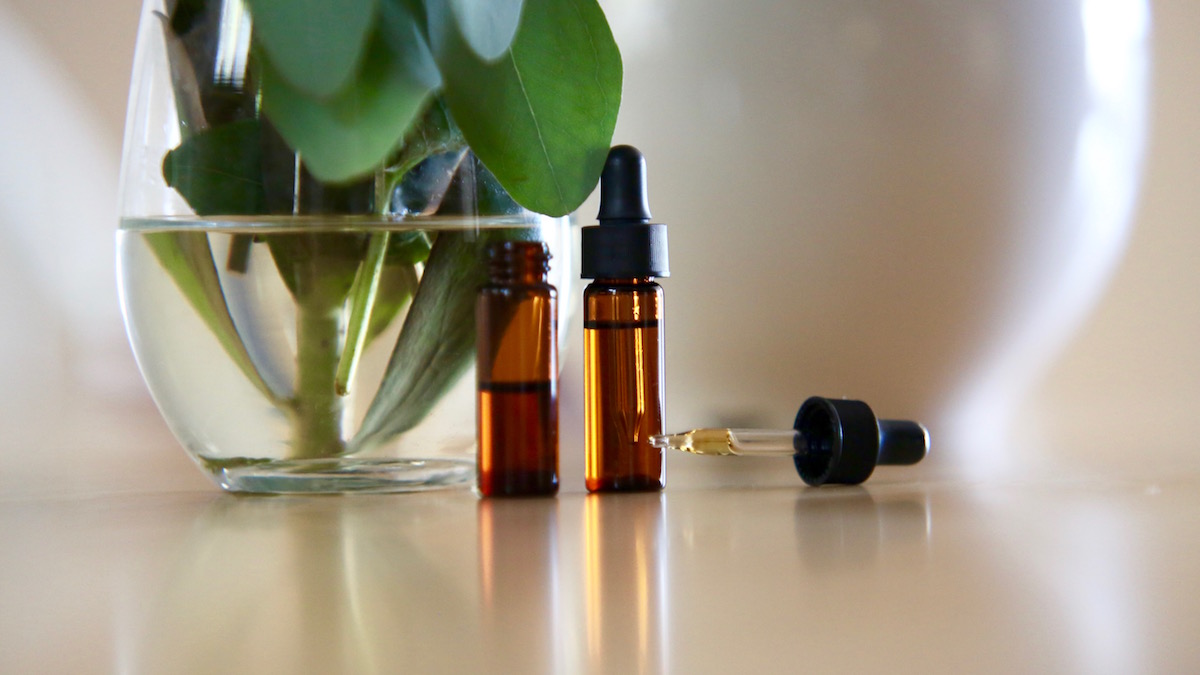 The essential oils that appear in the research literature the most are Melissa (Melissa officinalis), lavender (Lavandula angustifolia), rosemary (Rosmarinus officinalis), and sweet orange (Citrus sinensis). These oils may help with improving sleep, decreasing anxiety and agitation, and improving some cognitive function, but other oils may also help, even though they have yet to be considered for formal medical research looking specifically at neurodegenerative diseases. Some essential oils may also remind people of prior events in their lives, supporting quality of life in other ways, making them appropriate for the specific individual for whom they are intended.
Schwan (2017) recommends considering Maslow's hierarchy of needs when selecting an essential oil for a specific need. In this holistic philosophy, the whole person is considered, and needs everywhere from sleep disturbances, to anxiety, to confusion, to self-esteem can be addressed.
To Use Or Not To Use Essential Oils For Alzheimer's and Dementia
There are many pitfalls and stumbling blocks on the path to formal scientific study of essential oils, but some researchers are working hard to look at these special extracts with their unique ways of interacting with the human body. For now, there is some support for the use of essential oils with those suffering from neurodegenerative disorders, but there is still no clear protocol for their effective use.
If you wish to use essential oils with a loved one, keep things simple, look for aromas your loved one likes, and try essential oils that are known for their calming, uplifting, and stress-reducing effects (Perry & Perry, 2006), such as Melissa, lavender, and sweet orange. Combine the essential oils with the power of loving touch, and you may yet find a new way to connect with your loved one.
Recommended Resources

REFERENCES
Atkins, R. (2009). The use of aromatherapy massage with carers of dementia patients: A preliminary evaluation. International Journal of Clinical Aromatherapy, 6(2), 9-14.
Ballard, C., O'Brien, J., Reichelt, K., & Perry, E. (2002). Aromatherapy as a safe and effective treatment for the management of agitation in severe dementia: The results of a double-blind placebo-controlled trial with melissa. Journal of Clinical Psychiatry, 63(7): 553-558.
Bowles, E. (2009). Investigating cognitive effects of aromatherapy on people with dementia living in residential care facilities. International Journal of Clinical Aromatherapy, 6(1), 26-36.
Bowles, E., Griffiths, D., Quirk, L., Brownrigg, A., & Croot, K. (2002). Effects of essential oils and touch on resistance to nursing care procedures and other dementia related behaviours in a residential care facility. International Journal of Aromatherapy, 12(1), 22-29.
Chioca, L., Antunes, V., Ferro, M., Losso, E., & Andreatini, R. (2013). Anosmia does not impair the anxiolytic-like effect of lavender essential oil inhalation in mice. Life Sciences, 92(20-21), 971-975. doi: 10.1016/j.lfs.2013.03.012
Forrester, L., Maayan, N., Orrell, M., Spector, A., Buchan, L., & Soares-Weiser, K. (2014). Aromatherapy for dementia. Cochrane Database of Systemic Reviews, 25(2). CD003150. doi: 10.1002/14651858.CD003150.pub2
Grace, U-M. (2015). Reducing anxiety and restlessness in institutionalised elderly care patients in Finland: A qualitative update on four years of treatment. International Journal of Clinical Aromatherapy, 10(1), 22-29.
Holmes, C., & Ballard, C. (2004). Aromatherapy in dementia. Advances in Psychiatric treatment, 10, 296-300.
Holmes, C., Hopkins, V., Hensford, C., MacLaughlin, V., Wilkinson, D., & Rosenvinge, H. (2002). Lavender oil as a treatment for agitated behavior in severe dementia: A placebo controlled study [Abstract]. International Journal of Geriatric Psychiatry, 17(4), 305-308.
Jimbo, D., Kimura, Y., Tanaguchi, M., Inoue, M., & Urakami, K. (2009). The effect of aromatherapy on patients with Alzheimer's disease. Psychogeriatrics, 9(4), 173-179. doi:10.1111/j.1479-8301.2009.00299.x
Kilstoff, K., & Chenoweth, L. (1998). New approaches to health and well-being for dementia day-care clients, family carers and day-care staff [Abstract]. International Journal of Nurse Practitioners, 4(2), 70-83.
Lee, S. (2005). The effect of lavender aromatherapy on cognitive function, emotion, and aggressive behaviour of elderly with dementia [Abstract]. Taehan Kanho Hakhoe Chi, 35(2), 303-12.
Li, R., Gilbert, B., Orman, A., Aldridge, P., Leger-Krall, S., Anderson, C., & Castillo, J. (2017). Evaluating the effects of diffused lavender in an adult day care center for patients with dementia in an effort to decrease behavioral issues: a pilot study. Journal of Drug Assessement, 6(1), 1-5. http://dx.doi.org/10.1080/21556660.2016.1278545
Lin, P., Chan, W., Ng, B., & Lam, L. (2007). Efficacy of aromatherapy (Lavandula angustifolia) as an intervention for agitated behaviours in Chinese older persons with dementia: A cross-over randomized trial [Abstract]. International Journal of Geriatric Psychiatry, 22(5), 405-410. DOI:10.1002/gps.1688
Masraff, J. (2008). The importance of aromas for the patient and the health care provider. International Journal of Clinical Aromatherapy, 5(1), 15-18.
Mitchell, S. (1993). Aromatherapy's effectiveness in disorders associated with dementia. International Journal of Aromatherapy, 4, 20- 23.
Perry, N., & Perry, E. (2006). Aromatherapy in the management of psychiatric disorders. CNS Drugs, 20(4), 257-280. http://doi.org/10.2165/00023210-200620040-00001
Smallwood, J., Brown, R., Coulter, F., Irvine, E., & Copeland, C. (2001). Aromatherapy and behavior disturbances in dementia: A randomized controlled trial. International Journal of Geriatric Psychiatry, 16(10), 1010-1013.
Schwan, R. (2017). Advancing aromatherapy applications for dementia and Alzheimer's symptom management using Maslow's hierarchy of needs. International Journal of Clinical Aromatherapy, 12(1), 36-42.
Snow, L., Hovanec, L., & Brandt, J. (2004). A controlled trial of aromatherapy for agitation in nursing home patients with dementia. Journal of Alternative and Complementary Medicine, 10(3), 431-437.