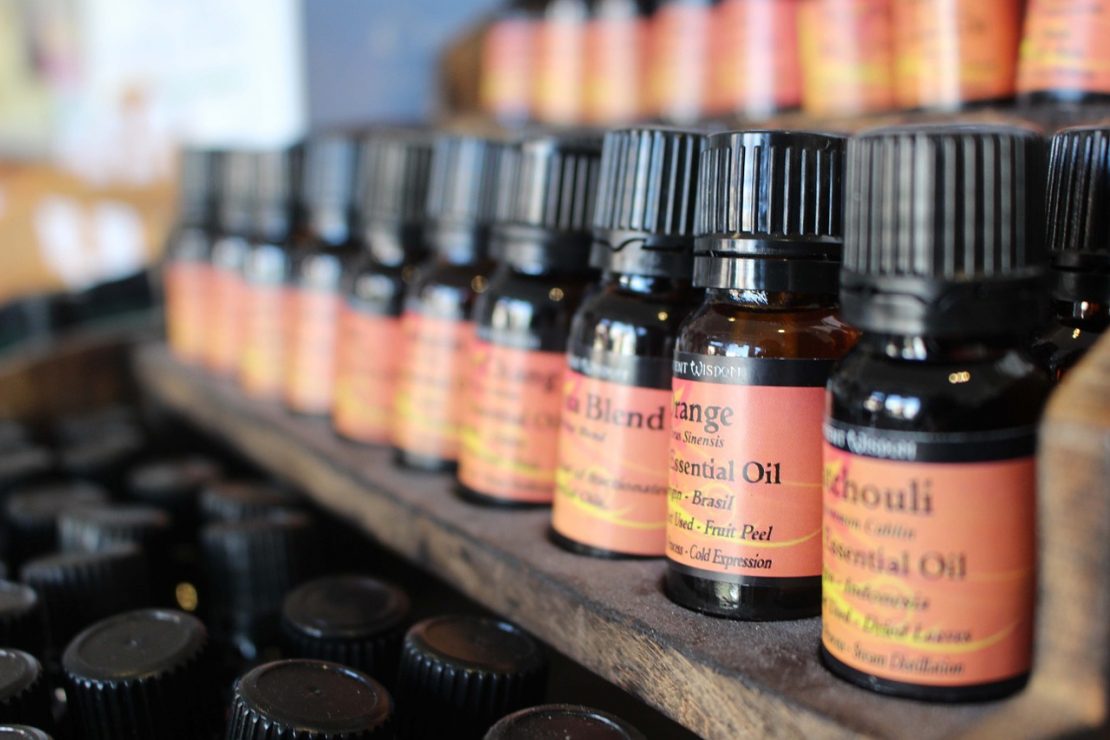 First Aid Essential Oils For A Summer Travel Kit
Summer is here, which means that most of us will do at least a little bit of traveling. There's nothing like being away from home and having some sort of an illness or wound, only to realize you don't have natural remedies with you that you need. It's a good idea to put together a traveling kit with first aid essential oils for such times.
One of the advantages that essential oils have over herbs is their portability. Small amounts can be carried in minute containers, making it possible to make remedies for most first aid and travel concerns with just a small tool kit. The small bottles are also able to go through airport security in your carry-on "3-1-1" bag.
First Aid Essential Oils For A Summer Travel Kit
General travel kits usually include something for motion sickness, nausea, jet lag, sleeping difficulties (whether needing to stay awake or needing sleep), immune system support, something to help with symptoms of a cold or similar illness, and something for digestive distresses such as flatulence and heartburn. In the summer, we can add bug bite relief and sunburn relief to the list.
Four essential oils that should be in every travel kit are:
Lavender (

Lavandula angustifolia)

Tea tree (

Melaleuca alternifolia)

Peppermint (

Mentha

x

piperita

)

Helichrysum (Immortelle) (

Helichrysum italicum)
Either, instead of or in addition to the Helichrysum would be Cistus (Cistus ladaniferus).
Lavender, tea tree, and peppermint could be in 5mL bottles as these are used for so many different things and might be used on a daily basis, but the Helichrysum and Cistus could be carried in minute 5/8 dram bottles.

Therapeutic Uses For These First Aid Essential Oils
Essential Oil
Botanical Name
Therapeutic use

Lavender

Lavandula angustifolia

bug bites, sunburn, cuts, scrapes, stuffy head, immune support, difficulty sleeping, worry, bruises, headache

Tea tree

Melaleuca alternifolia

bug bites, cuts, scrapes, immune support

Helichrysum (Immortelle) or Cistus

Helichrysum italicum or Cistus ladaniferus

bleeding*, wound healing*, pain, bruises

Peppermint

Mentha

x

piperita

stomach ache, bad breath, muscle pain, staying alert, headache, stuffy head
*Helichrysum and Cistus can cause wounds to heal quickly, trapping infection inside the wound. Do not use for wounds that need to be left open.
Personal Inhalers
Other oil combinations or synergies could be blended at home to provide the specific tools required to address your travel health needs. Many of these blends can be carried in aroma sticks, also known as aromatic inhalers, which are lightweight, easy to carry in a bag or pocket, and simple to use. Examples of travel aroma sticks would be for immune support, respiratory support, motion sickness, jet lag, and sleep.
Motion Sickness Aroma Stick
Ingredients
1 blank aroma stick
Ginger (Zingiber officinale) essential oil
Peppermint (Mentha x piperita) essential oil
Lemon (Citrus limon)  essential oil
Directions
Blend up to 20 drops of the essential oils on the cotton wick to make a pleasing aroma.

Combine in a shallow bowl, place the wick in the bowl and move it around with tweezers to pick up all the essential oil.

Then use the tweezers to place the wick in the aroma stick.
Roller Bottles
Roller bottles can also be used for topical blends.  Since these come in both 10mL and 5mL versions, the smaller bottle can be used for most travel applications. Roller bottle blends might include bug bite relief, jet lag relief, congestion and cough relief, and digestive relief.
Jet Lag Roll-on (Adult)
Ingredients
5mL roller bottle
2 drops Fragonia TM (Agonis fragrans) essential oil
1 drop  Frankincense (Boswellia spp.) essential oil
Fill with fractionated coconut oil
Directions
Massage on the back of the neck and behind the ears every few hours while traveling.
Aromatic Sprays
Aromatic sprays are also helpful when traveling.
The first is a linen spray to spritz the bedroom and bed linens before going to sleep. If this contains essential oils you use at home, it can make the strange place feel more like home and make it easier to fall asleep. It might also contain cedar wood (Juniperus virginiana) and lavender (Lavandula angustifolia) essential oils to deter bed bugs and encourage sleep. Additionally, these two oils can also support respiratory difficulties if you get sick. If you carry this spray in your carry-on, it can be spritzed on the airplane seat arm rests or table and then wiped down with a tissue or napkin.
Bedtime Linen Spray
Ingredients
2-ouncr PET plastic or glass spray bottle
1 teaspoon vodka
14 drops cedar wood (Juniperus virginiana) essential oil
24 drops lavender (Lavandula angustifolia) essential oil
10 drops sweet orange (Citrus sinensis) essential oil
Distilled or purified water.
Directions
Add vodka to bottle.

Add essential oils to vodka and shake to mix.

Add distilled water to fill the bottle.

Shake before using.
This blend is also safe to use on children's bedding. Spray bed linens approximately 10 minutes before retiring.
The second spray, particularly in the summer months, would contain a bug repellent. This spray bottle would need to be at least 2 ounces of the mixture since natural bug repellents need to be reapplied frequently. A bug repellent blend could also be made into a balm "stick" or a roll-on bottle for spot application.

Herbal Oils
A small bottle of first aid macerated herbal oil, often called trauma oil, which contains Calendula, St. John's wort, and Arnica is useful to have along in case of any kind of injury from a bruise to sore muscles to a broken bone. Aloe vera gel can be combined with lavender essential oil for sunburns or with both lavender and tea tree for scrapes. The latter blend can also be used as a hand cleanser when soap and water are not readily available. 
Essential Oil Safety
Keep in mind that essential oils should be kept out of direct sunlight, tightly closed, and in a cool place. This means that they should not be kept in your hot car all summer long. When traveling by car in hot geographic locales, be sure to remove them and take them with you into your lodgings when you arrive at your destination. 
Some essential oils, such as cold pressed lemon, cold pressed lime, angelica root, rue, and cold-pressed bergamot, for example, can cause your skin to be light sensitive and to burn when exposed to UV radiation, a characteristic called phototoxicity or photosensitivity. These oils are best used in personal inhalers instead of in topical blends if you like to use them. Also, keep all essential oils out of reach of children.
With a little forethought and preparation, essential oils can be an integral and useful addition to your usual travel cosmetic and first aid options. Using essential oils for first aid in combination with other travel strategies for personal safety and comfort can help ease the stresses that often come with extended travel and make your summer trips even more fun-tastic.
Do you bring a first aid traveling kit with you when you travel? What do you include in yours?