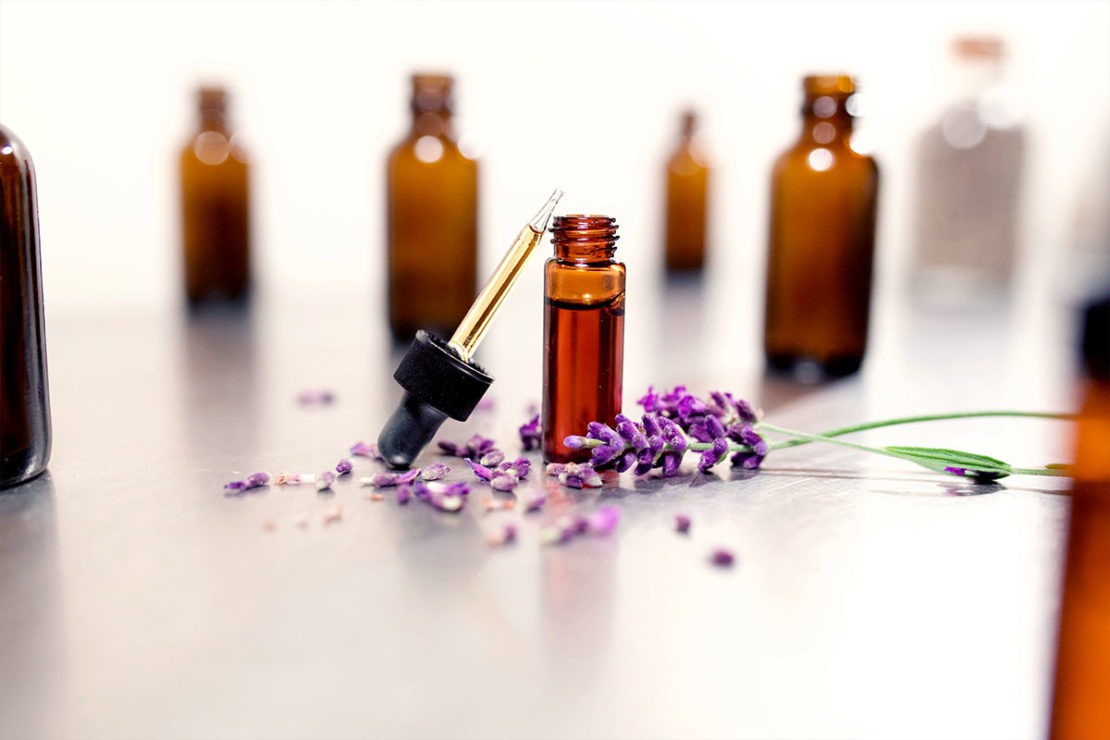 How To Choose the Right Lavender Essential Oil
Lavender essential oil is probably the most frequently suggested essential oil, one of the first we purchase, and the one we reach for most often. What we often do not realize until we have been using essential oils for a while is that there are several varieties, and even species, of lavender available as essential oils. Although they share some important properties, they are quite different in their chemical make-up and hence different in their safety and usage profiles.
As of this writing, a search for lavender at one essential oil retailer produces twelve non-blended products. At another retailer's website, a search for Lavandula produces four non-blended products. Yet another offers a "Love of Lavender" kit containing four of their different lavender essential oils. How can one tell these lavenders apart?
Lavender Technical Information
Family: Lamiaceae
Genus: Lavandula
Species currently important in aromatherapy: L. angustifolia, L. spica, L. spicata, L. stoechas, L. x intermedia, L. officinalis, L. vera, L. latifolia.
Common names: English lavender, French lavender, lavandin, Spanish lavender, high altitude lavender, Himalayan lavender, lavender mailette, population lavender, lavender fine, spike lavender, lavandin grosso, lavandin super, lavandin abrial, Bulgarian lavender.
Dominant chemical constituents: Linalool, linalyl acetate, 1,8 cineole, camphor, (lavandulyl acetate, lavandulol, terpinene-4-ol, beta-caryophyllene).
Extract formats: Essential oil, CO2 extract, hydrosol*
Therapeutic properties: Emotionally calming, support respiratory system, skin-regenerating, pain-relieving, antispasmodic, anti-inflammatory, antimicrobial.
Methods of application: inhalation, topical, and oral**.
*Note: Lavender hydrosol smells very different from the essential oil.
**Lavandula angustifolia is one of the few essential oils that is sold in the United States as an over-the-counter (OTC) oral capsule. As with other supplements you can find OTC, it should only be used as directed. Not all lavenders are equally safe to use orally.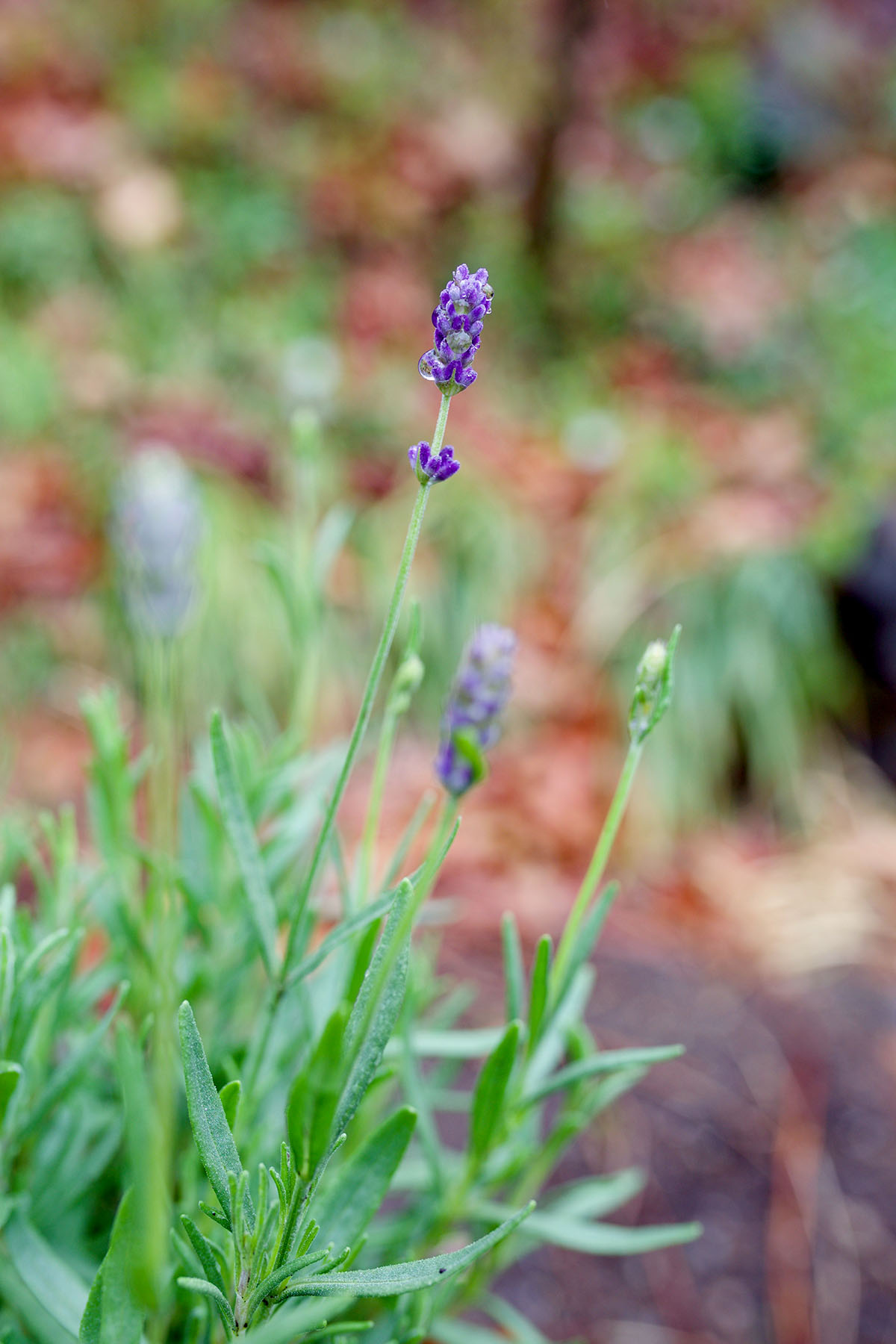 Choosing the Right Lavender Essential Oil for the Job
Lavender provides a very clear example for why knowing the botanical name of the plant used to create your essential oil as well as being able to see a GC/MS (Gas Chromatography/Mass Spectrometry) report on your oil can be very important. Which of these common names goes together with which of the botanical names, together with which of the chemical constituents, which then determine the therapeutic properties and safety recommendations.
To help simplify this, you will most often see three different common names: lavender, spike lavender, and lavandin. As you will most often see the botanical names Lavandula angustifolia, Lavandula latifolia, and Lavandula x intermedia, these three species will be described more thoroughly in the rest of this blog post, along with a brief note about Lavandula stoechas. For these and any other varieties of lavender you may see for sale, be sure to read the descriptions and GC/MS reports, when available, in order to determine which particular variety of lavender fits your specific need.
Lavandula angustifolia
Lavandula angustifolia, formerly known as L. officinalis or L. vera, is the lavender you will purchase most often, and which is the most commonly available. It is primarily grown in Europe and may be named true lavender, Bulgarian lavender, English lavender, high altitude lavender, Himalayan lavender, lavender Kashmir, lavender maillette, or any of several other names. The biggest difference among these various L. angustifolia varieties is where the lavender is grown.
Lavenders are well known for having a high linalool, a monoterpenol, content. What makes Lavandula angustifolia different is that it contains a high percentage of esters, particularly linalyl acetate. This monoterpenol-ester synergy is what characterizes Lavandula angustifolia.
Some retailers will identify some of their lavender as "high altitude" lavender. The higher the altitude at which lavender is grown, the more esters the lavender will contain. Since these esters are what give L. angustifolia its wonderful soothing properties, these higher altitude lavenders are particularly coveted.
L. angustifolia, an excellent harmonizing oil, is highly regarded in its ability to calm the nervous system (Buchbauer et al., 1991; Hwang, 2006; Woelk, H. & Schläfke, S., 2010) as well as regenerate skin (Mori et al., 2016). It is frequently used via inhalation to soothe frazzled emotions, ease headaches, decrease anxious thoughts, and help you relax. This lavender, with its anti-inflammatory (Peana et al., 2002) and antispasmodic properties, is also a good choice for respiratory concerns, especially for children, pregnant women, and seasonal respiratory irritations. Although this lavender, with its skin-regenerating ability, is an excellent choice for soothing burns, for that purpose, L. latifolia is more frequently recommended as the better choice.
One of the less-widely known qualities of L. angustifolia is its ability to lessen menstrual cramps. There have been a couple of studies where lavender was successfully used in conjunction with other oils, but at least two studies have looked at lavender alone. Bakhtshirin et al. (2015) used a 2% dilution of lavender essential oil massaged on the abdomen and Nikjou et al. (2016) used inhalation of lavender "essence." Both clinical trials reported statistically significant differences in the lavender test groups on lavender's effect on menstrual pain.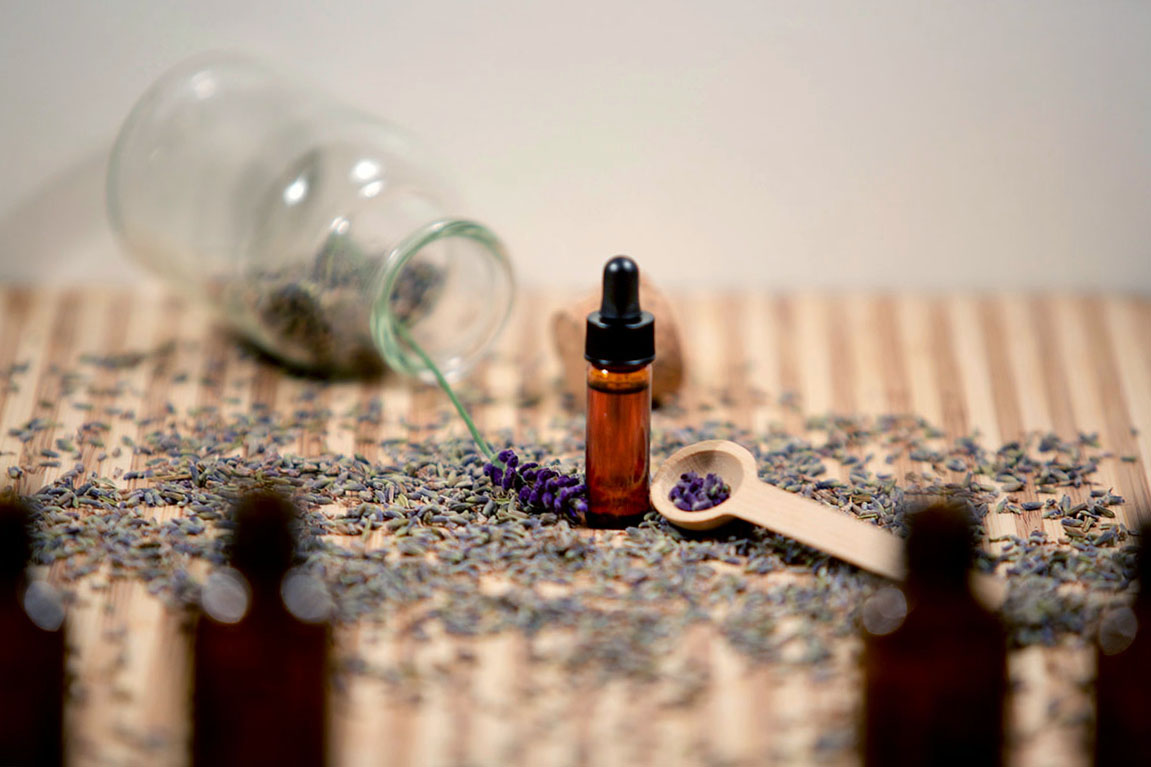 Lavandula latifolia
Lavandula latifolia, formerly known as L. spicata or L. spica, is most commonly identified as spike lavender, although sometimes it is called Spanish lavender or French lavender. It still has a significant linalool content but with far less linalyl acetate. It will also have a high proportion of 1,8 cineole, and many varieties also have a higher proportion of camphor. This is important to note as it changes the safety recommendations for this oil, as well as modifying its therapeutic properties.
The high levels of 1,8 cineole and camphor make spike lavender an excellent choice for headaches, respiratory issues, inflammation, soothing burns, and situations where a stronger antibacterial action is warranted. These constituents are also what make it a less safe choice for children and pregnant women.
Whereas L. angustifolia is known for its calming and relaxing effect, L. latifolia may be more stimulating for some people, both as the linalyl acetate, lacking in L. latifolia, contributes significantly to L. angustifolia's calming properties and the 1,8 cineole in L. latifolia tends to be more stimulating.
Lavandula x intermedia
Lavandula x intermedia is a hybrid of these two aforementioned species, commonly known as lavandin. As you might imagine, its chemical profile contains significant amounts of linalool, linalyl acetate, 1,8 cineole, and camphor, with some varieties being closer to the L. angustifolia end of the spectrum, and others being closer to the L. latifolia end of the spectrum. Knowing the chemical profile of the particular lavandin you are purchasing will guide you as to the best way to use that particular oil. As a hybrid, lavandin can occur naturally, but for commercial purposes the plants must be cloned.
Alone, lavandin may sometimes offer the best of both worlds, being calming yet strongly antibacterial, but that also means that it is a weaker performer than either one of its "parent" plants. Lavandins are primarily distilled for the perfume and fragrance industries, so although they actually provide the bulk of the lavender being cultivated, they are not commonly sold through essential oil retailers.
A brief note on Lavandula stoechas
Lavandula stoechas, frequently called either Spanish lavender or French lavender, has a very different profile from the other lavenders. This lavender is actually very low in linalool with no linalyl acetate. It is high in ketones, monoterpenes, and 1,8 cineole. This makes it a very good essential oil for antimicrobial and respiratory concerns, but its profile is completely different from what we think of as "lavender." This essential oil is best used under direction of a trained practitioner. Do not confuse this essential oil with the other lavenders. Again, knowing the botanical name of your essential oil is vitally important when it comes to lavender.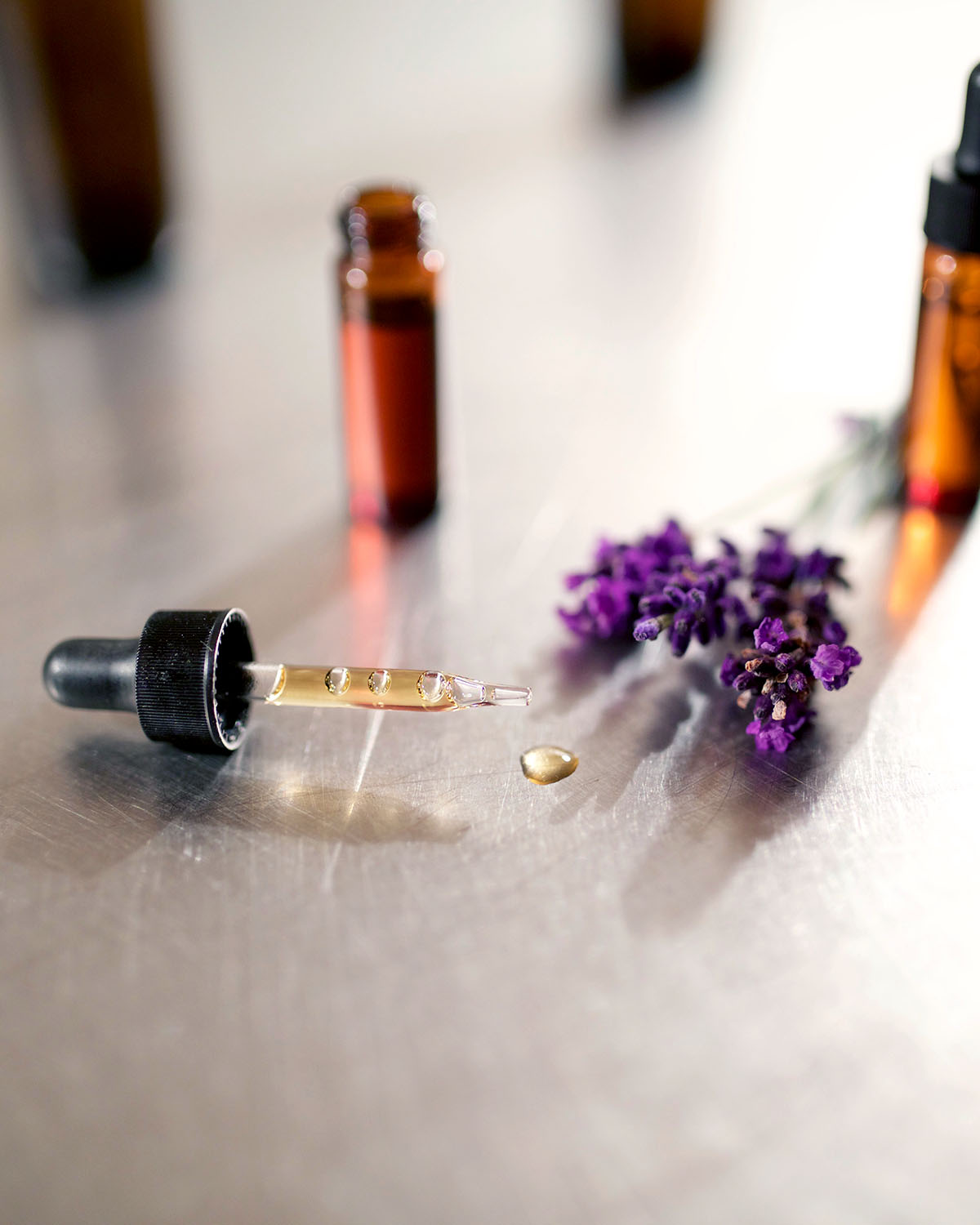 Which Lavender Essential Oil to Choose?
L. stoechas is best used only under the guidance of a trained practitioner, but that still leaves three different lavender species from which to choose. Each of the three primary lavenders will support the emotions, skin, muscular, and respiratory systems. At the risk of oversimplifying the situation, one might choose among these three oils in the following manner:
L. angustifolia has the calming effect of the esters in the monoterpenol-ester synergy, making it the go-to for soothing and calming anxious or busy thoughts, soothing symptoms that are related to stress (headache, occasional sleeplessness, restlessness, nausea, agitation, etc.), and helping the body to relax. Use it to calm menstrual cramps, soothe bug bites, and ease respiratory issues in children and pregnant women. Lavender soothes burns and regenerates damaged skin. As a general rule of thumb, lavender works to harmonize blends, is one of the safest essential oils, and is unarguably one of the most important essential oils to have in a first aid kit.
L. latifolia, or spike lavender, with expectorant and mucolytic properties, is an excellent choice for respiratory support and to address headache pain. It is also a good choice in cases of skin damage (burns, cuts, scrapes, stings, etc.), especially where antimicrobial support is desired. It supports the musculoskeletal system and can be used in case of muscle or joint pain. It should be used with care around children due to its 1,8 cineole and camphor content, and best not used at all with pregnant women due to its camphor content.
Each lavandin will have its own balance of constituents, hence its own chemical and therapeutic profile, which will identify its best therapeutic properties. It is with lavandins and other Lavandula species that GC/MS report results are the most important, in order to determine what the essential oil's therapeutic properties and safety recommendations might be.
Recommended Resources To Learn More
Carrasco, A., Martinez-Gutierrez, R., Tomas, V. & Tudela, J. (2016). Lavandula angustifolia and lavandula latifolia essential oils from Spain: Aromatic profile and bioactivities. Planta Medica, 82, 1-2, 163-179. doi: 10.1055/s-0035-1558095.
Cavanagh, H., & Wilkinson, J. (2002). Biological activities of lavender essential oil. Phytotherapy Research, 16, 4, 301-308.
Nature's Gift, at www.naturesgift.com, sells quite a few different lavender extractions with detailed descriptions of each one. Their blog also has articles discussing various lavender species.
A search for "lavender" on the Herbal Academy blog produces many essential oil, as well as herbal, articles.
Although the Aromahead Blog has several excellent articles about lavender, this one is specific to comparing Lavandula angustifolia and Lavandula latifolia. https://www.aromahead.com/blog/2016/04/18/lavender-spike-lavender-difference/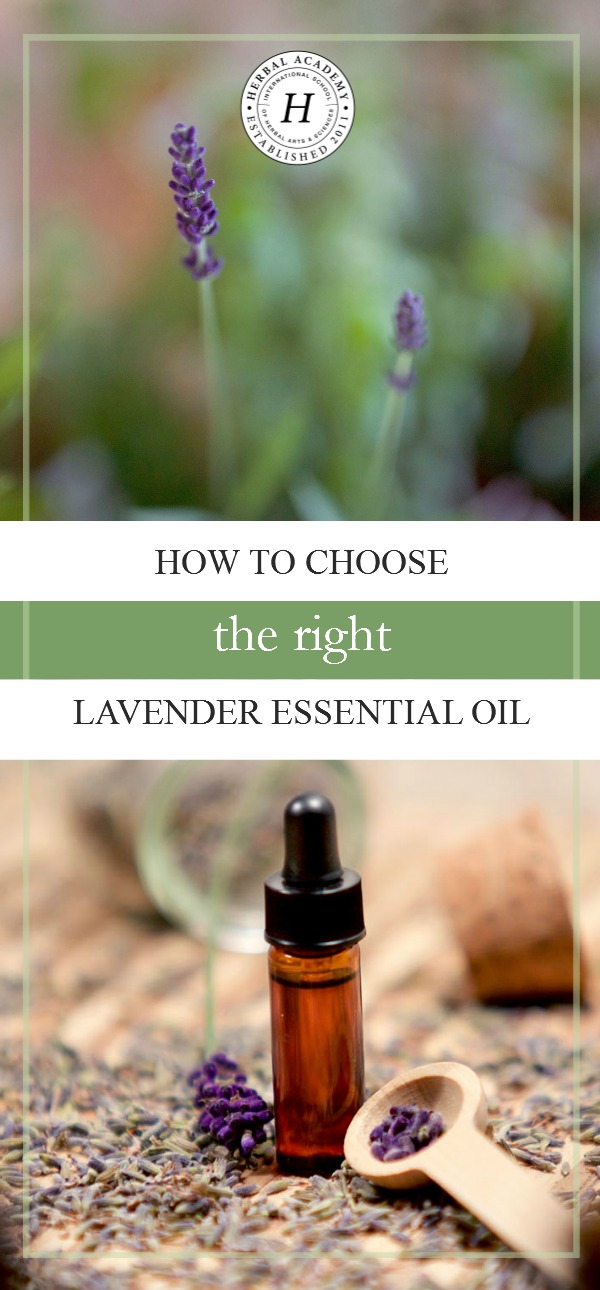 REFERENCES
Bakhtshirin, F., Abedi, S., YusefiZoj, P., & Razmjooee, D. (2015).  The effect of aromatherapy massage with lavender oil on severity of primary dysmenorrhea in Arsanjan students. Iranian Journal of Nursing Midwifery Research, 20(1), 156-160. Retrieved from https://www.ncbi.nlm.nih.gov/pmc/articles/PMC4325408/
Buchbauer, G., Dietrich, H., Karamat, E., Jirovetz, L., Jager, W., & Plank, C. (1991). Aromatherapy: Evidence for sedative effects of the essential oil of lavender after inhalation. Journal of Pain, 12, 30.
Hwang, J. H. (2006). The effects of the inhalation method using essential oils on blood pressure and stress responses of clients with essential hypertension. Taehan Kanhoe Hakoe Chi, 36, 7,1123-1134.
Mori, H-M., Kawanami, H., Kawahata, H., & Aoki, M. (2016). Wound healing potential of lavender oil by acceleration of granulation and wound contraction through induction of TGF-ß in a rat model. BMC Complementary and Alternative Medicine, 16, 144. DOI:10.1186/s12906-016-1128-7
Nikjou, R., Kazemzadeh, R., Rostamnegad, M., Moshfegi, S., Karimollahi, M., & Salehi, H. (2016). The effect of lavender aromatherapy on the pain severity of primary dysmenorrhea: A triple-blind randomized clinical trial. Annals of Medical and Health Science Research, 6(4), 211-215. DOI: 10.4103/amhsr.amhsr_527_14
Peana, A., D'Aquila, P., Panin, F., Serra G., Pippia, P, & Moretti, M. (2002). Anti-inflammatory activity of linalool and linalyl acetate constituents of essential oils. Phytomedicine: International Journal of Phytotherapy and Phytopharmacology, 9, 721-726. DOI: 10.1078/094471102321621322
Woelk, H. & Schläfke, S. (2010). A multi-center, double-blind, randomised study of the lavender oil preparation Silexan in comparison to Lorazepam for generalized anxiety disorder. Phytomedicine, 17, 2 94-99.