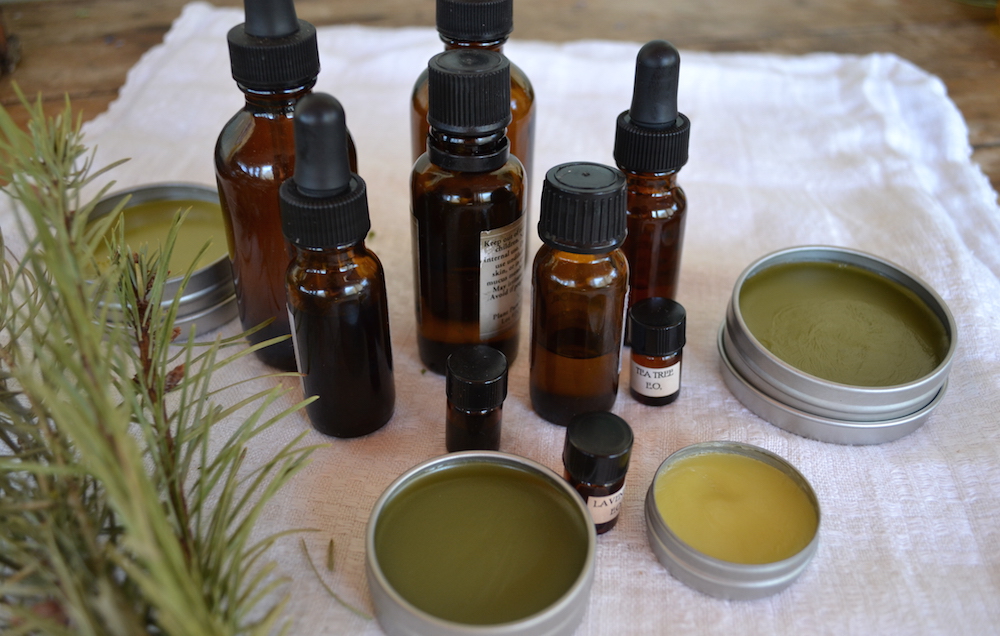 How To Make Essential Oil Solid Perfume to Warm Your Winter Romance
Winter, in many places in the world, means shorter days, longer nights, and cooler temperatures. We tend to stay indoors more and work on different tasks than we did during the longer, sunlit summer days. This can be a time to slow down, have a cup of tea, and nurture your personal relationships with friends and family. Within the family, one relationship in particular frequently has its most intimate moments occur in the dark. Take charge of this opportunity and warm your winter romance with a solid perfume made from essential oils.
Approaches to Perfume Blending
There are several approaches to perfume blending. The simplest approach is to consider the "note" approach to blending. The term "note" has been used both to indicate how quickly a fragrance evaporates (top, middle, and base), as well as a way to describe a fragrance (e.g., citrus or woody notes.) How to Create Simple Perfume Blends Using Aromatic Notes discusses top, middle, and bottom notes and how to use them to create simple perfumes.
Another perfume approach (Lavabre, 1990) is to use modifiers or personifiers, enhancers, and equalizers. This approach considers the intensity of a fragrance, as well as how some aromas will interact with others. Modifiers or personifiers are the most intense aromas in a blend. They give the final perfume its personality and should be used in small amounts. Enhancers, as their names suggests, support and enhance the modifier. Enhancer aromas are not as powerful as modifier aromas, so they can be used in somewhat larger amounts. Equalizers, while not always necessary, can help pull everything together. They should not be detectable but should fill in gaps or soften any overwhelming part of a blend.
Another consideration is that of a fixative or fragrance retarder. One component, often a base note and slow to evaporate, should hold the whole aroma together so that it does not change dramatically as it is worn. Myrrh (Commiphora myrrha) is sometimes used as a fixative in fragrance blends, and since it is distilled from a resin, it has skin supportive qualities, making it a perfect choice to include in a winter perfume blend.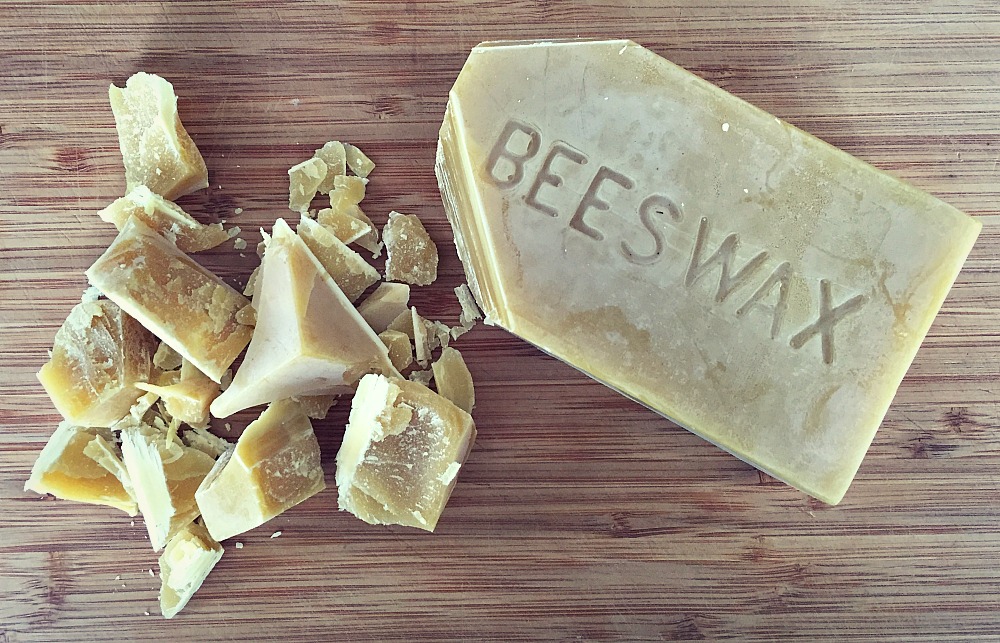 How To Make Essential Oil Solid Perfume to Warm Your Winter Romance
Making A Solid Perfume Base
Ingredients
1 ounce (by weight) jojoba wax (can be first infused with vanilla or neroli)
0.5 ounce (by weight) beeswax
Directions
Melt together in a double boiler.
Add essential oils (2% dilution): use 10-15 drops per ounce of base (15-22 drops for this recipe).
Quickly pour into perfume containers. If mixture hardens before it can be poured, remelt gently and pour remainder into containers.
Fragrance as an Aphrodisiac
Smell has always been a vital part of romance, ranging from the pheromones we cannot consciously detect to the fragrances we find either inviting or repelling. A significant percentage of the essential oil industry is to create flavors and aromas for the food and fragrance industries, and much of what we know regarding topical essential oil safety is based on information gathered by the fragrance and cosmetics industry.
Aromatic plant molecules, regardless of extraction process, have been used in perfumes for millennia, and there are many stories of fragrance consciously being used for sexual or romantic attraction. Cleopatra's reputation as a seductress is well-known, as she captured the attention of the powerful Julius Caesar and Mark Anthony. Despite the many modern perfumes named for the beautiful and charismatic Cleopatra, it is quite possible that the aromas from the plants she used for her fragrances would not be considered quite so attractive in modern times, yet the idea is still the same.
The use of perfumes and fragrant oils is also mentioned in ancient and religious texts from around the world. Judeo-Christian scriptures record the story of Esther, who underwent a year of beauty treatments, six months with myrrh and six months with perfumes and cosmetics, before being presented to King Xerxes (Esther 2:12). In the Song of Solomon, both the bride and the bridegroom mention how the fragrance of the oils their beloved wears is so wonderful (Song of Solomon 1:3 and 4:10).
Some essential oils reputed to be aphrodisiacs most likely operate primarily through skin contact, as opposed to aromatically. Black pepper, for instance, has a rubefacient quality, which, when applied topically, can cause warming. Contrastingly, peppermint, when applied topically in small amounts, can cause a cooling sensation. These oils may work better in topical massage oils than in romantic perfumes, although, in small amounts, they, or other spicy essential oils, might also add a spiciness or exciting quality to an otherwise bland perfume.
How To Choose Aphrodisiac Essential Oils and Absolutes
Keep in mind that very few essential oils are only top notes or only base notes. Frequently they act as middle notes as well, and a middle note may be a top or base note relative to the other notes in the blend.
Although absolutes are often left out of topical therapeutic essential oil blends, they can really shine in perfume blends. Some aromas are available as both absolutes and essential oils, such as rose (Rosa damascena and R. centifolia), but others are not available as essential oils at all, such as Vanilla (Vanilla planifolia). With CO2 extracts becoming increasingly available, we will be seeing them incorporated into more perfume and therapeutic aromatic blends, giving us even more options than before.
Aphrodisiac Oils and Absolutes
| | | | |
| --- | --- | --- | --- |
| Angelica (Angelica archangela) | Ambretta (Hibiscus abelmoschus) | Cinnamon (Cinnamomum zeylanicum syn. C. verum) | sandalwood* (Santalum spicatum or S. austrocaledonicum) |
| Clary sage (Salvia sclarea) | Jasmine absolute (Jasminum officinale) | Tuberose absolute (Polianthes tuberosa) | Vanilla (Vanilla planifolia) |
| Patchouli (Pogostemon cablin) | Ylang ylang (Cananga odorata) | Rose (Rosa damascena or R. centifolia) | Neroli (Citrus aurantium var. amara) |
| Basil (Ocimum basilicum) | Nutmeg (Myristica fragrans) | Rosewood* (Aniba roseaodora) | Peppermint (Mentha x piperita) |
| Clove (Syzygium aromaticum) | Scots pine (Pinus sylvestris) | Cumin (Cuminum cyminum) | Sage (Salvia officinalis) |
| Fennel (Foeniculum vulgare) | Savory (Satureja hortensis) | Ginger (Satureja hortensis) | Thyme (Thymus vulgaris) – linalool chemotype recommended |
| Black pepper (Piper nigrum) | Juniper berry (Juniperus communis) | | |
Chart information sourced from: (Edwards, 1999; Rose, 1999; Hargis, 2015.)
Other essential oils to consider in your perfume blends are FCF bergamot (Citrus bergamia), cardamom (Elettaria cardamomum) (Rose, 1992), vetiver (Vetiveria zizanoides), lavender (Lavandula angustifolia), geranium (Perlargonium asperum), and Virginian cedar (Juniperus virginiana.)
*Sustainability issues: Rosewood is currently not sustainably harvested. Check your sandalwood species and source for sustainability information.
Putting it All Together
This post has several suggestions for how to blend the essential oils to make that special solid perfume that will put fire in your winter romance. Keep in mind that a strong base note aroma may become softer and more pleasant when blended with your chosen middle and top notes.
An Internet search produces many perfume blend recipes. While therapeutic blends to address specific issues, such as supporting the respiratory or digestive systems, are designed with the therapeutic potential of the essential oils in mind and only balanced for aroma as a final step, perfumes are highly personal. The availability of essential oils makes it possible for you to make the perfume that is truly specific to your own body chemistry and aromatic preferences. Any therapeutic effects of the essential oils you choose will provide an extra benefit, on top of heating up the bedroom. Goodbye, Chanel No. 5. Hello, Sexy!
SAFETY NOTE: As with all essential oil blends, be sure to check each essential oil you choose for safety guidelines for topical use. Some of the listed oils are phototoxic, some may be irritating in higher concentrations, and others are contraindicated in various situations.
Recommended Resources:
Love it Up With Herbal Aphrodisiacs
Listening to Scent, by Jennifer Peace Rhind
Fragrance and Wellbeing, by Jennifer Peace Rhind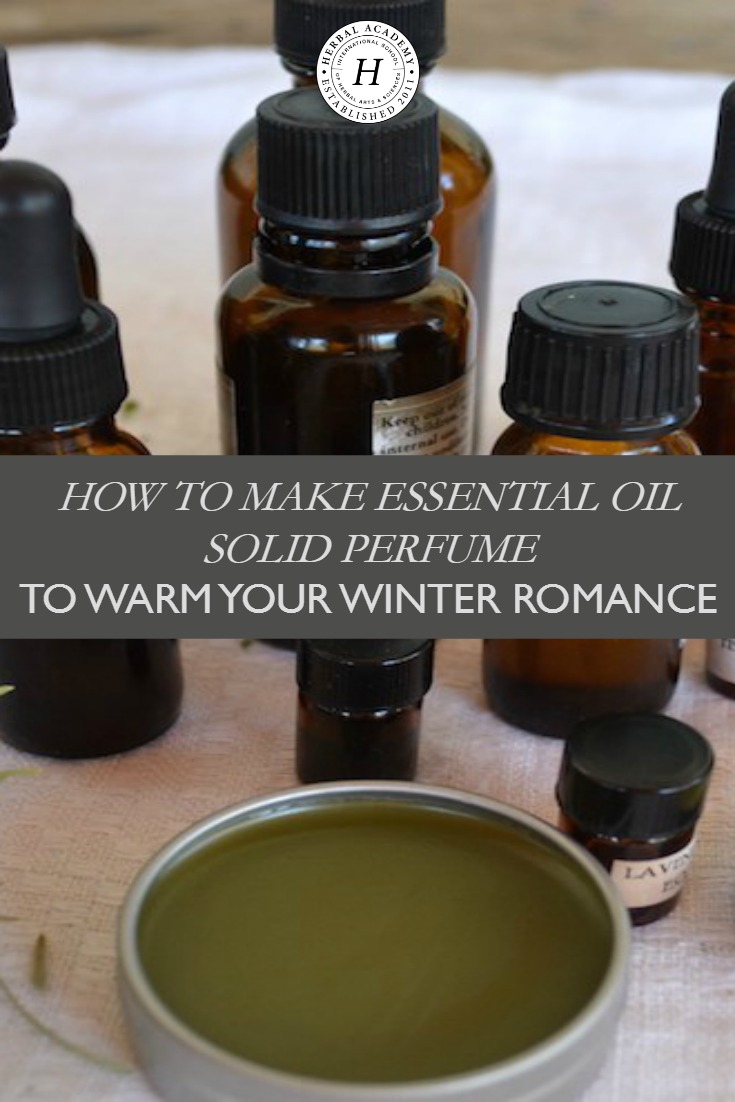 REFERENCES
Edwards, V. (1999). The aromatherapy companion. North Adams, MA: Storey Publishing.
Hargis, L. (2015). Common scents, A practical guide to aromatherapy. Bakersfield, CA: French Kitchen Table Publishing.
Lavabre, M. (1990). Aromatherapy workbook. Rochester, VT: Healing Arts Press.
Rose, J. (1992). The aromatherapy book. Berkeley, CA: North Atlantic Books.
Rose, J. (1999). 375 essential oils and hydrosols. Berkeley, CA: North Atlantic Books.