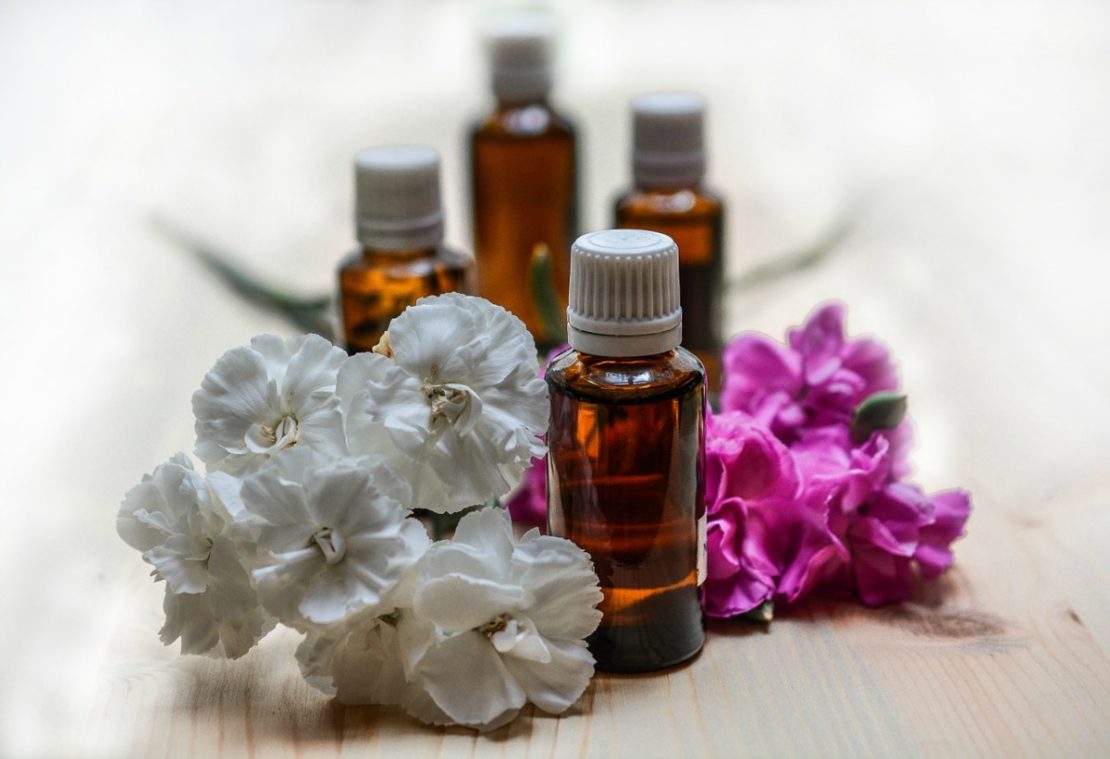 How To Approach Headaches Naturally With Supportive Herbs And Essential Oils
You might feel pressure behind your eyes. You might feel pain across your forehead or just on one side of your head. The ache may be dull or sharp and may increase slowly or quickly. You might have blurred vision or a sensitivity to light or sound. All of these symptoms have one thing in common: they are associated with having a headache.
These symptoms can range from annoying to debilitating and last seconds to weeks or even months. More extreme headaches can significantly compromise a person's quality of life, affecting important aspects such as job performance and personal relationships.
Over the years, medical options for treating headaches have continued to improve, and those of us who suffer from frequent or chronic headaches are very grateful for these medical advancements. Fortunately, we also have plants and their extracts that can ease or eliminate a headache or related symptoms such as nausea or causative factors such as stress. Many of these extracts can safely be used in conjunction with conventional medicines as well.
Five Major Types of Headaches
Herbs, essential oils, and hydrolats have been used throughout history to provide soothing, calming remedies for headaches, whether chronic or acute. Before you can use these more natural options, it's important to identify the kind of headache you need to address.
There are five (5) major categories of headache:
tension headaches
cluster headaches
sinus headaches
rebound headaches
migraine headaches
Since each type of headache has its own cause and headache remedies work best when they match the specific type of headache being experienced, it is best to try to understand the type of headache you have in order to select the best plant extracts and remedies to bring the body back into balance.
Two specific examples of this would be rebound headaches and sinus headaches.
In the case of rebound headaches, the most likely cause is the overuse of allopathic medications, such as acetaminophen, aspirin, ibuprofen, or other prescription drugs. As one weans oneself off these drugs, essential oils and herbs that help to calm the nervous system may be helpful. Consider creating calming teas with herbs or inhale aromatic essential oil blends to help along the way.
For sinus headaches, one can use herbs and essential oils to address sinus infections and congestion. Herbal and essential oil steams address the sinus concerns directly, herbal teas can support the immune system, and topically applied essential oil blends can also be helpful. One effective essential oil that is rarely listed specifically for congestion and sinus issues is sweet fennel (Foeniculum vulgare var. dulce) which can be included in blends that are massaged over the bridge of the nose and sinus areas.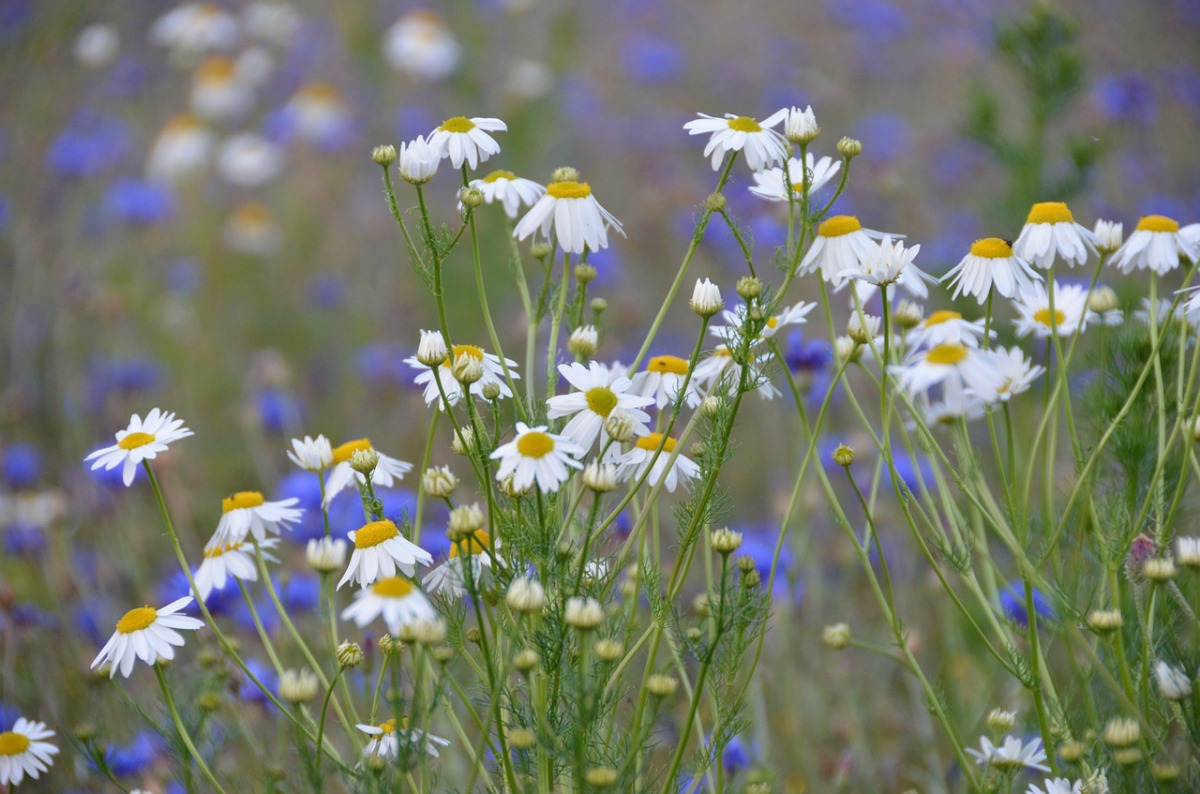 Using Herbs To Approach Headaches Naturally
Stress, fatigue, and tension play a role in many headache cases. Teas and other herbal blends that address stress, difficulties sleeping, or muscle tension can help. You can learn more about some of the best herbs used to address headaches in this Herbal Academy blog post.
Philip Fritchey (2004) suggests various types of herbal extracts as well as possible combinations of herbs to use for headache. Examples of herbs to use as infusions or tinctures include catnip (Nepeta cataria) with meadowsweet (Filipendula ulmaria), passion flower (Passiflora incarnata) with lemon balm (Melissa officinalis), lemon balm with feverfew (Tanacetum parthenium), and sage (Saliva officinalis) with lemon balm. In the final example, he specified that the lemon balm tincture should be taken in hot water instead of cold. He also recommends using a peppermint fomentation. Judith Boice (2012) offers many suggestions, including sipping red clover (Trifolium pratense) or catnip tea at the first sign of a headache. Other ways to find appropriate herbs are to search for those that address pain in general or the specific cause of the headache.
Headache Tea Recipe
Ingredients
3 cups fresh water
1 inch ginger root, peeled and sliced thin
4 teaspoons chamomile
2 teaspoons lemon balm
2 teaspoons passion flower
3 teaspoons green tea
Directions
Infuse ingredients through passion flower in 208 degree water for 15-20 minutes.
Add green tea.
Brew an additional 3 minutes.
Strain and sip over the course of the day.
If sweetener is desired, add 1/2-1 teaspoon lavender-infused honey.
Using Essential Oils To Approach Headaches Naturally
While some herbs, like feverfew, are best used as prophylactics (Ehrlich, n.d.), others may be used to abort the headache after it starts. Essential oils only fall into the latter category, and are only used to address a headache already in progress.
Lavender (Lavandula angustifolia) and peppermint (Mentha x piperita) essential oils have proven their worth time and time again in the fight against headaches of all types. Lavender is effective in the case of migraine headache, both applied topically and inhaled (Sasannejad et al. 2012), even by itself as a single oil. Diluted peppermint is most effective when applied topically to the temples or wherever the headache pain is experienced (Göbel et al., 1995). Peppermint can be diluted up to 5%, however, it's best to use the lowest dilution that provides relief.
Tension Aromastick Recipe
Ingredients
1 aromatic inhaler
5 drops Roman chamomile (Chamaemelum nobile)
5 drops black spruce (Picea mariana)
5 drops sweet marjoram (Origanum marjorana)
Migraine Aromastick Recipe
Ingredients
1 aromatic inhaler
4 drops basil ct. linalool (Ocimum basilicum)
7 drops Eucalyptus radiata
3 drops frankincense (Boswellia fereana)
7 drops peppermint (Mentha x piperita)
Other essential oils that are considered cephalic or are often indicated in cases of headache are: rosemary ct. cineole or ct. camphor or ct. verbenone (Rosmarinus officinalis), lavandin (Lavandula x intermedia), (Ecole Lyonnaise De Plantes Medicinales, et al., 2013; Purchon & Cantele, 2014), clary sage (Salvia sclarea), lemon (Citrus limon), spike lavender (Lavandula latifolia), frankincense (Boswellia spp.), and German chamomile (Matricaria recutita) (Zargaran et al., 2014).

Topical Application of Essential Oils
Although fixed oils are always appropriate carriers for essential oils, and certain herbal infused oils can contribute to the potency of the blend, St. John's wort and Arnica infused oils are especially helpful with their analgesic and anti-inflammatory properties. However, using an unscented lotion as a carrier will allow the essential oils to be absorbed more quickly, providing more immediate relief in acute cases. Göbel et al., 1995 found ethanol as the carrier for the peppermint blend applied topically to the temples and forehead to be effective.
Using Hydrolats To Approach Headaches Naturally
Hydrolats, also called hydrosols, can be helpful with headaches. Marjoram (Origanum marjorana) is especially helpful in cases where the headache is connected with the menstrual cycle. Peppermint (Mentha x piperita) is appropriate where digestive distress is related. Roman chamomile (Chamaemelum nobile) is especially helpful in cases of stress. Combining these three into a single remedy can address several types of headache. Lavender (Lavandula angustifolia) can also be used in a compress for any type of headache (Price & Price, 2004.)
Although adults may certainly use and benefit from hydrolat remedies, these are especially nice to have on hand since they are safe to use with children. The next time your child gets a headache, try a chamomile tea along with a compress made with marjoram, lavender, or Roman chamomile hydrolat. Peppermint hydrolat should be reserved for children over the age of 6 years.
Herbs, essential oils, and hydrolats can work together to provide soothing, calming remedies for headaches, whether chronic or acute. Herbs and hydrolats can be used in teas and compresses, while essential oil aromasticks can be tucked into a backpack or purse to be pulled out at the first sign of pain, making an excellent first line of defense against these insidious, painful attacks.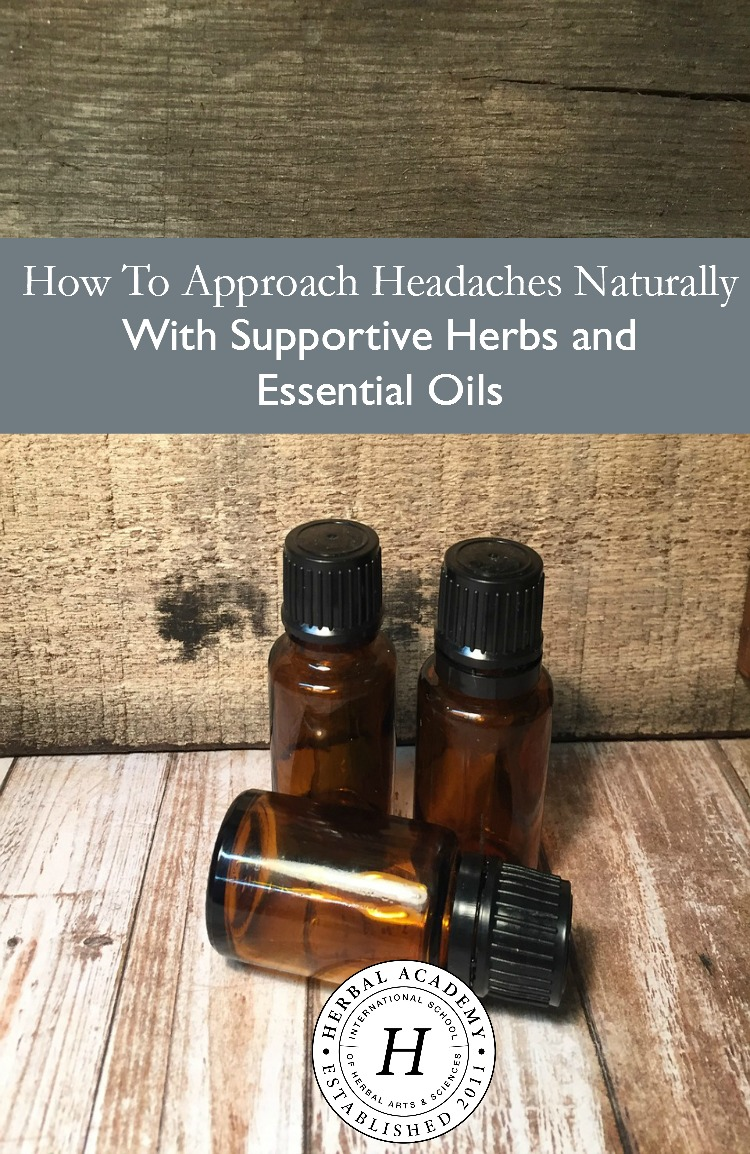 REFERENCES
Boice, J. (2012). The green medicine chest. New York, NY: Morgan James Publishing.
Catty, S. (2001). Hydrosols: The next aromatherapy. Rochester, VT: Healing Arts Press.
Ehrlich, S. (n.d.). Feverfew. Retrieved October 12, 2016, from http://umm.edu/health/medical/altmed/herb/feverfew
Fritchey, P. (2004). Practical herbalism. Warsaw, IN: Whitman Publications.
Göbel, H., Schmidt, G., Dworschak, M., Stolze, H., Heuss, D. (1995). Essential plant oils and headache mechanisms [Abstract]. Phytomedicine, 2(2), 93-102. doi: 10.1016/S0944-7113(11)80053-X.
Price, L. and S. Price. (2004). Understanding hydrolats: The specific hydrosols for aromatherapy. London, UK: Churchill Livingstone.
Purchon, N. and Cantele, L. (2014). The complete aromatherapy and essential oils: Handbook for everyday wellness. Toronto, Ontario: Robert Rose, Inc.
Sasannejad, P., M. Saeedi, A. Shoeibi, A. Gorji, M. Abbasi, M. Foroughipour. (2012). Lavender essential oil in the treatment of migraine headache: a placebo-controlled clinical trial. European Neurology, 67(5), 288-291. doi: 10.1159/000335249.
Tisserand, R. and R. Young. (2014). Essential oil safety (2nd ed.). London, UK: Elsevier.
Zargaran, A., Borhani-Haghighi, A., Faridi, P., Daneshaouz, S., Kordafshari, G., Mohaghegzadeh, A. (2014). Potential effect and mechanism of action of topical chamomile (Matricaria chammomila L.) oil on migraine headache: A medical hypothesis [Abstract]. Medical Hypotheses, 83(5), 566-569. doi: 10.1016/j.mehy.2014.08.023