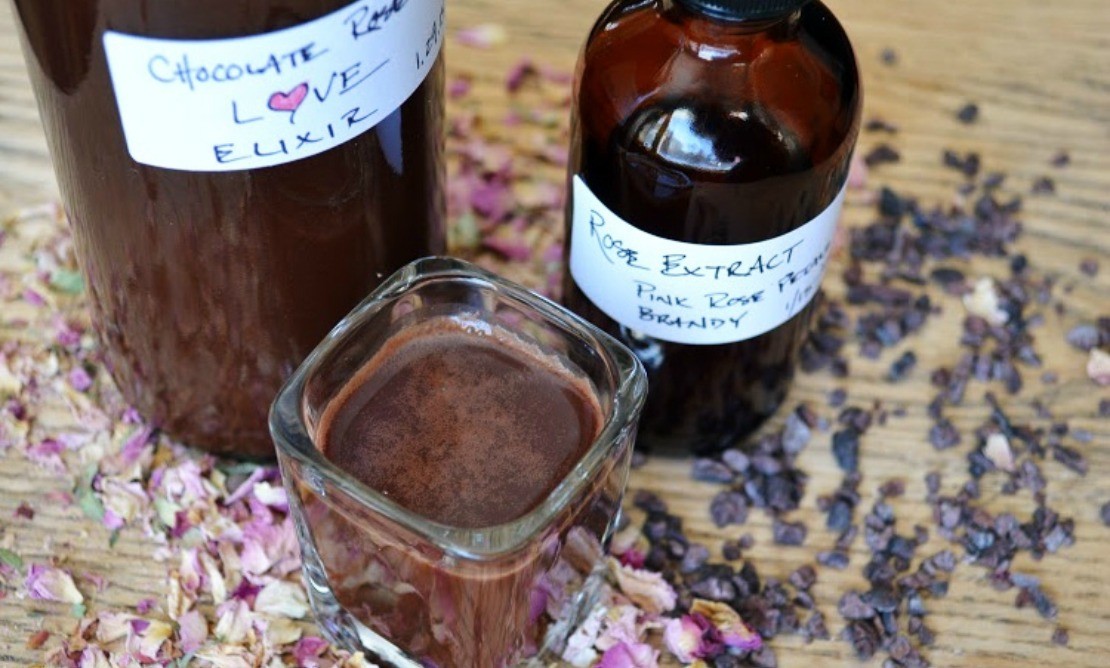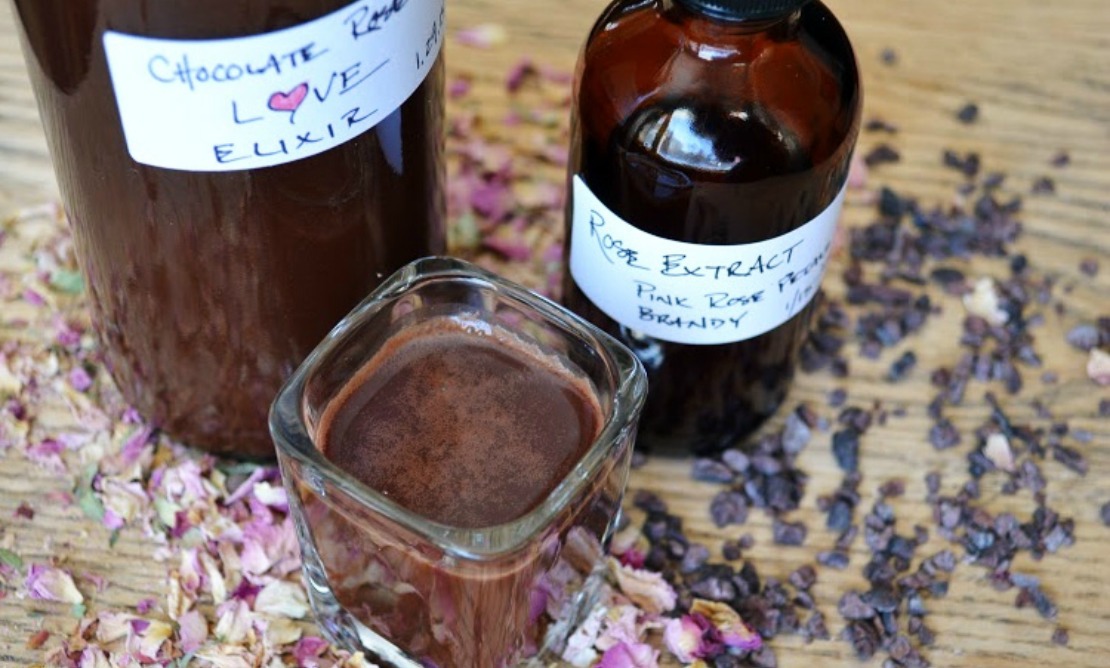 Love It Up With Herbal Aphrodisiacs
In herbalism, aphrodisiac herbs aren't just a means to an end! Aphrodisiac herbs nourish the nervous, heart, and reproductive systems on both physical and energetic levels. Physically, they tonify the body and support balanced function, enhance physical desire (libido), and improve performance. Energetically, they balance and love up the heart and sacral chakras and increase pleasure. You may notice that many of these plants are also nervines — plants that are relaxing to the nervous system — and this is part of their aphrodisiac effect. By calming stress and soothing tension in the mind and heart, they enable one to focus on other more sensual and pleasureful pursuits. Let's get to know some herbal aphrodisiacs and then enjoy them as food and medicine!
Getting to Know Herbal Aphrodisiacs
(Note: Full-length monographs for many of the following herbs are included in The Herbarium. You can also read about how good nutrition and herbs can support your sex life in Sex on the Table)
Damiana (Turnera diffusa): Damiana is a sexy, fiery herb that stimulates the sacral chakra, increasing desire and excitement. This aphrodisiac effect is in no small part due to damiana's role as a nourishing and relaxing nervine, helping to lift the spirit and release anxiety and tension, allowing one to open to connection. Damiana helps one to overcome sexual impotence and low libido due to its potential testosterone-like action (Hoffmann, n.d.). One of my favorite ways to enjoy damiana is in this amazing Damiana Vanilla Cordial.
Ginseng (Panax ginseng): In traditional Chinese medicine, Panax ginseng is used as a sexual stimulant due to its antioxidant action (Kotta et al., 2013) as well as its ability to increase testosterone, supply blood to the sexual organs, and increase sexual function, potency, and sperm count. Ginseng is also a wonderful nerve tonic and energy booster.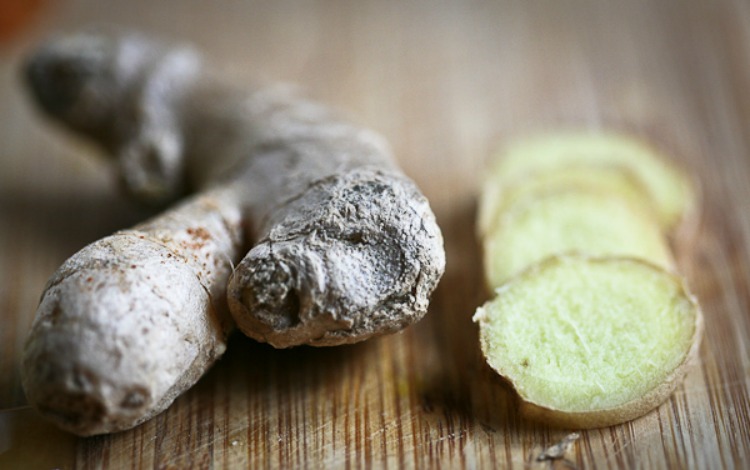 Ginger (Zingiber officinalis): Ginger is a fiery, warming herb that stimulates circulation and energy, enhancing the "fire" in the body that invigorates the reproductive system for men and women, treating impotence due to lack of vital heat in the body (Gladstar, 2001; McIntyre, 1996; Holmes, 1997). Its long reputation as an aphrodisiac is earned by its ability to stimulate circulation to the pelvic area, enhancing sexual vitality.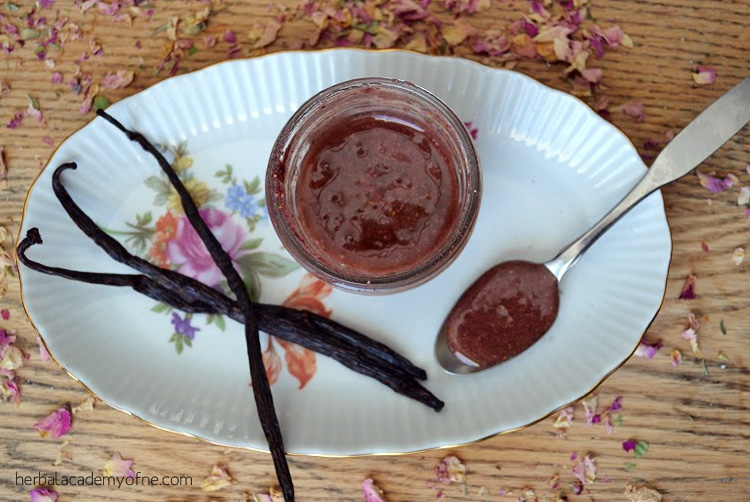 Hibiscus (Hibiscus rosa-sinensis): Hibiscus flowers are red, sexy, and incredibly gorgeous!  On an energetic level, hibiscus is a very sensual, pleasureful plant, its diuretic properties encouraging movement and release in the sacral region while its pleasureful nature helps one open to intimate connection and receiving. It is important to note that hibiscus has anti-fertility action (Hoffmann, n.d.). See below for a rich, pleasureful, and decadent Raspberry Hibiscus Mousse recipe that will have you swooning!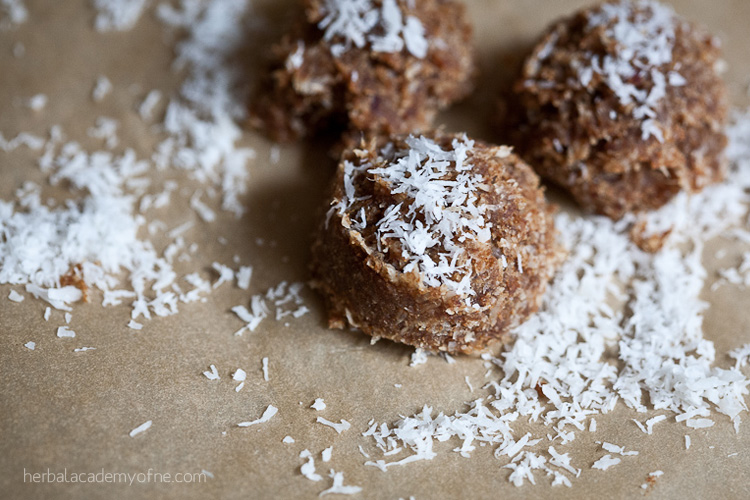 Maca (Lepidium meyenii): Maca, a starchy root that is a dietary staple from Peru, has become a trendy herb for enhancing fertility and sexual performance. Both women and men report feelings of enhanced libido after taking maca. Try a Peach Maca Smoothie or Maca-Roons for a little punch of maca!
Oatstraw (Avena sativa): As the phrase "sowing your wild oats" hints, oats are a love potion, supporting sexual health and increasing libido not as an aphrodisiac per se but by nourishing the nerves, nourishing and moistening the endocrine glands, and freeing up testosterone. Think of oatstraw as a tonic herb that slowly builds sexual desire, performance, and sensation, amongst its other benefits as a vitamin-rich nourishing herb for the nerves, heart, and immune system (which you can read about here).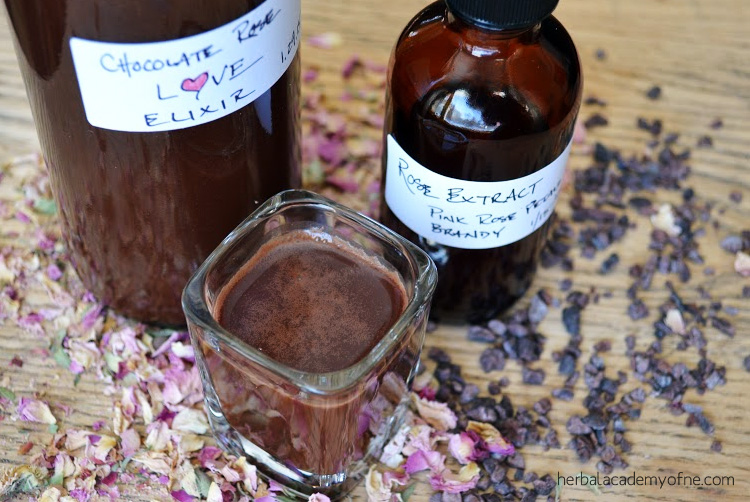 Rose (Rosa rugosa): While not an aphrodisiac, rose is a beloved medicine for the heart. Roses are used to heal and open the energetic heart chakra, yielding a soft but strong heart that is open yet protected. Rose is such a loving plant and is a wonderful addition to any love potions meant for others or just for yourself, such as the Chocolate Rose Love Elixir or Rose Vanilla Honey recipes below. Our perhaps intoxicating scents are more your thing?
Sarsaparilla (Smilax ornata): Sarsaparilla is used in Chinese Medicine as an aphrodisiac and a sexual stimulant and tonic for the male reproductive system. It helps regulate testosterone, progesterone, and hormone production in both men and women, boosting libido and potency. Enjoy sarsaparilla with other aphrodisiac herbs in the Love Your Libido Tea recipe below.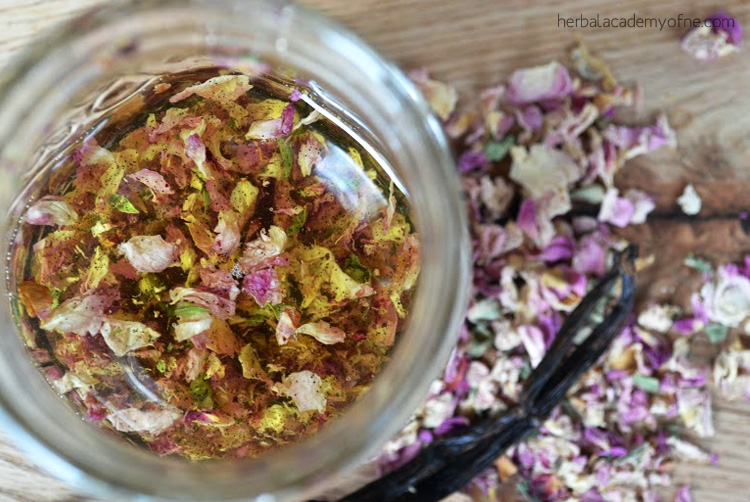 Vanilla: The Eclectic herbalists of the early 1900s lauded vanilla as an aromatic stimulant, said to "powerfully stimulate the sexual appetite" (Felter, 1922). Vanilla also has a dual action as a nervine, making one feel relaxed, euphoric, and blissful, perhaps even "in the mood." Its perfumey, pleasureful flavor is exotic and enticing. This Rose Vanilla Massage Oil and this Vanilla Tea are both amazing ways to saturate yourself in vanilla pleasure!
Yohimbe (Pausinystalia yohimbe): Yohimbe is an evergreen tree native to West Africa. Dubbed "herbal Viagra", yohimbe was approved by the US FDA as the first plant-derived drug for treating impotency (Kotta et al., 2013). Its primary action is to dilate blood vessels, thus regulating and stimulating blood flow to the sexual organs. Yohimbe can also increase sex drive in women.
Pleasure for a Happy Life
Experiencing pleasure is not just a luxury meant for special occasions and celebrations. Pleasure is part of a balanced, happy life. And this doesn't just mean sexual pleasure — it includes pleasureful foods and scents; physical pleasure such as platonic loving touch or massage and fluid movements such as yoga, dance, or exercise; and creative pleasures such as painting, drawing, gardening, cooking, or making music. These pleasureful activities help us feel expressive, receptive, loving, and liberated.
Pleasureful Herbal Aphrodisiac Recipes
One way to increase pleasure in your life is to enjoy sensual tastes and sweet medicines such as decadent desserts, herbal honeys, syrups, teas, and glycerites. Make these sweet concoctions with aphrodisiac herbs and you have a win-win situation! Nourish and indulge yourself, or share them with a loved one.
Raspberry Hibiscus Mousse
Ingredients
1 cup raw cashews
¼ cup water
1 teaspoon dried hibiscus
¼ cup maple syrup
¼ cup coconut oil
¼ teaspoon salt
2 cups fresh raspberries
Directions
Soak the cashews in enough water to cover for at least 8 hours or overnight.
Drain cashews and set aside.
Heat ¼ cup water, add hibiscus and steep for 5 minutes. Strain.
Heat hibiscus tea, sweetener, coconut oil, and salt just until melted.
In a blender, combine cashews, liquid hibiscus mixture, and raspberries and blend until completely silky smooth.
Pour into serving bowl or individual bowls and refrigerate for 6 hours before serving.
Love Your Libido Tea
Brings energy to the sacral chakra!
Ingredients
2 parts damiana leaf
1 part rose petals
1½ parts cinnamon chips
1 part shatavari root
2 parts hibiscus
1 part sarsaparilla

Directions
Blend herbs together in jar.
Use 1 tablespoon per 8 oz boiling water, let steep 10 minutes, and sweeten with honey to taste.
Chocolate Rose Love Elixir
Adapted from
Diana DeLuca's Botanica Erotica
Ingredients
Elixir:
1/3 cup cocoa powder
1 cup sugar
1 cup boiling water
½ cup rose petal extract (recipe below)
1 tablespoon vanilla extract
2-3 drops almond extract or 1 teaspoon additional vanilla extract (optional)
Rose Petal Extract:
Dried rose petals
Brandy

Directions
To make Rose Petal Extract:
Fill a jar ¼ full with rose petals, and then ½ full with brandy. Let infuse 1-2 weeks in a cool, dark cabinet.
To make Elixir: 
In a bowl or quart jar, mix cocoa powder, sugar, and boiling water together and stir until sugar is dissolved. Let cool.
Add rose, vanilla, and almond extracts and mix thoroughly.
Pour elixir into a bottle, cap, and let sit for a few days or a week.
Enjoy by the spoonful, on ice cream, or in hot cocoa.
Rose Vanilla Honey
Enjoy this in tea, on toast, or straight from the spoon!
Ingredients
1 tablespoon powdered rose petals
½ vanilla bean
½ cup raw, local honey
Directions
Slice open the vanilla bean and scrape out the little black vanilla seeds.
Mix rose petals, vanilla seeds, and honey in a jar.
Let infuse for a few days or a week and then enjoy!
Find high-quality herbs and beautiful glass bottles for these recipes at Mountain Rose Herbs.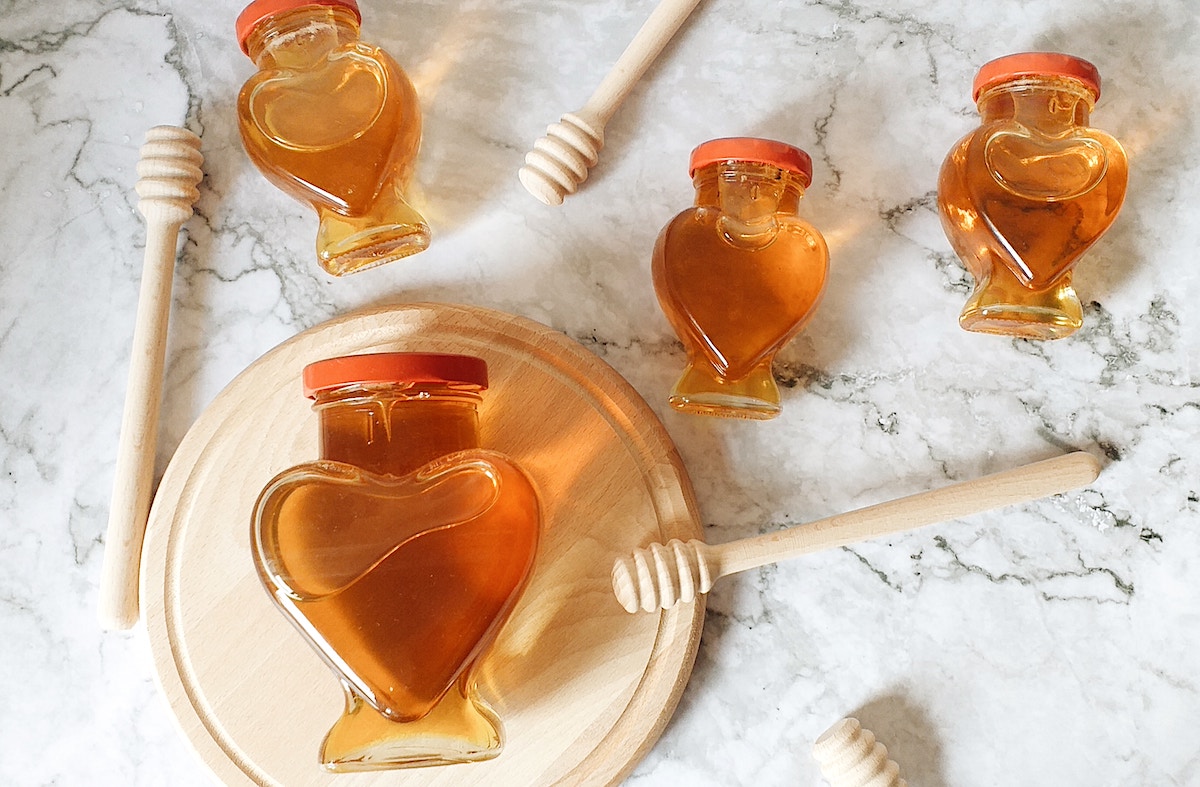 Learn Even More About Herbal Aphrodisiacs!
If you're as excited about sexually supportive herbs as we are, we welcome you to discover and celebrate sexual expression and intimacy with the use of herbal aphrodisiacs in our exciting 3-part intensive on herbal aphrodisiacs and sexual health that explores this topic further!
In this intensive, you will learn all about the physiological processes that play into your sexual experience, and you'll get an entirely new approach to using classic botanicals to not just support, but enhance your sex life.
Learn more about this intensive here: https://theherbalacademy.com/product/herbal-aphrodisiacs-intensive/
We've pulled our favorite herbs into an irresistible collection of aphrodisiac recipes that are sure to arouse your senses and your intimacy level, and below, we are sharing one of our favorite herbal aphrodisiac recipes from Lesson 3 of our Herbal Aphrodisiacs Intensive, which all about love potions, baby!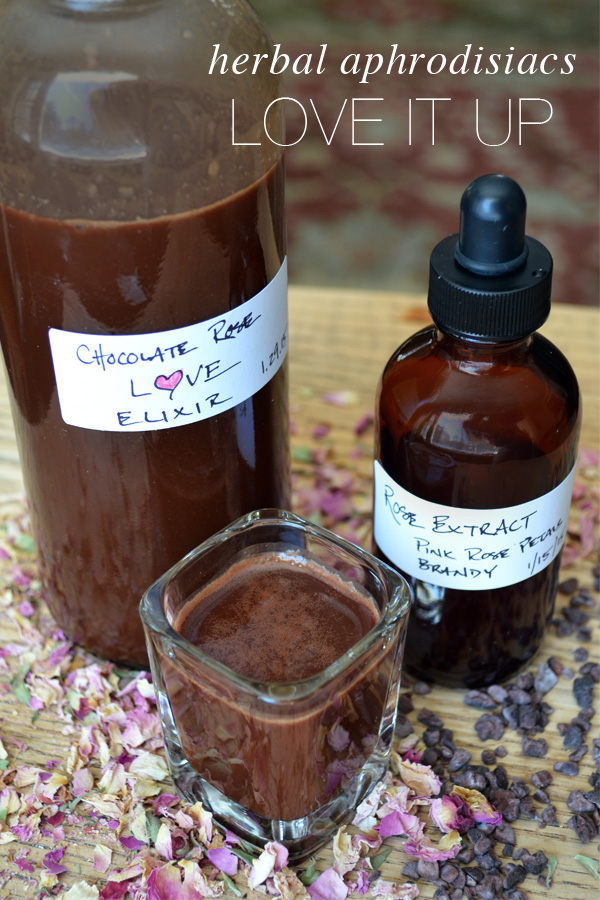 More Herbal Inspiration for Valentines Day
In celebration of Valentine's Day, here are some more of our favorite decadent recipes!
Warm-up and get cozy with Valentines Day Hot Chocolate
Make Marlene's Chocolate Pudding For My Love recipe
Browse through our compilation of Valentines Day Treats recipes
Get crafty with Vintage Valentines and Morning Latte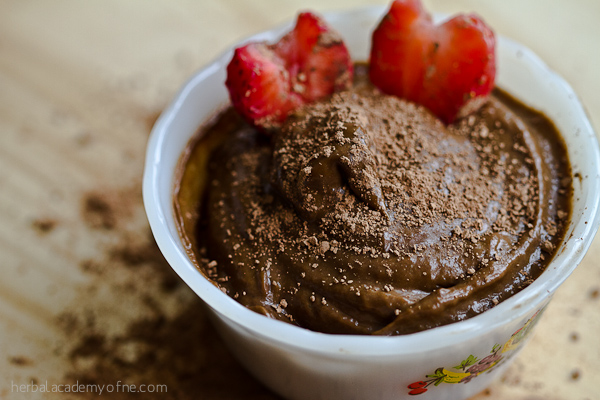 REFERENCES
DeLuca, D. (1998). Botanica erotica: arousing body, mind, and spirit. Rochester, VT: Healing Arts Press. Felter, Harvey Wickes. (1922).
The Eclectic Materia Medica, Pharmacology and Therapeutics. Retrieved on November 7, 2014 from http://www.henriettes-herb.com/eclectic/felter/vanilla.html.
Gladstar, R. (2001). Rosemary Gladstar's family herbal. North Adams, MA: Storey Books.
Hoffmann, David (n.d.). Damiana: Herbal Medicine Materia Medica. Retrieved on October 8, 2014 from http://www.healthy.net/Materia_Medica/Damiana_Herbal_Materia_Medica/196.
Hoffmann, David (n.d.). Herbal Medicine: Fertility & Contraception. Retrieved on January 27, 2015 from http://www.healthy.net/scr/Article.aspx?Id=1207.
Holmes, Peter. (1997). The energetics of western herbs, volume 1, Revised Third Edition. Boulder, CO: Snow Lotus Press.
Kotta, S., Ansari, S.H., Ali, J. (2013). Exploring scientifically proven herbal aphrodisiacs. Pharmacogn Rev. 2013 Jan;7(13):1-10. doi: 10.4103/0973-7847.112832.
McIntyre, A. (1996). Flower power. New York, NY: Henry Holt and Company, Inc.
Save
Save