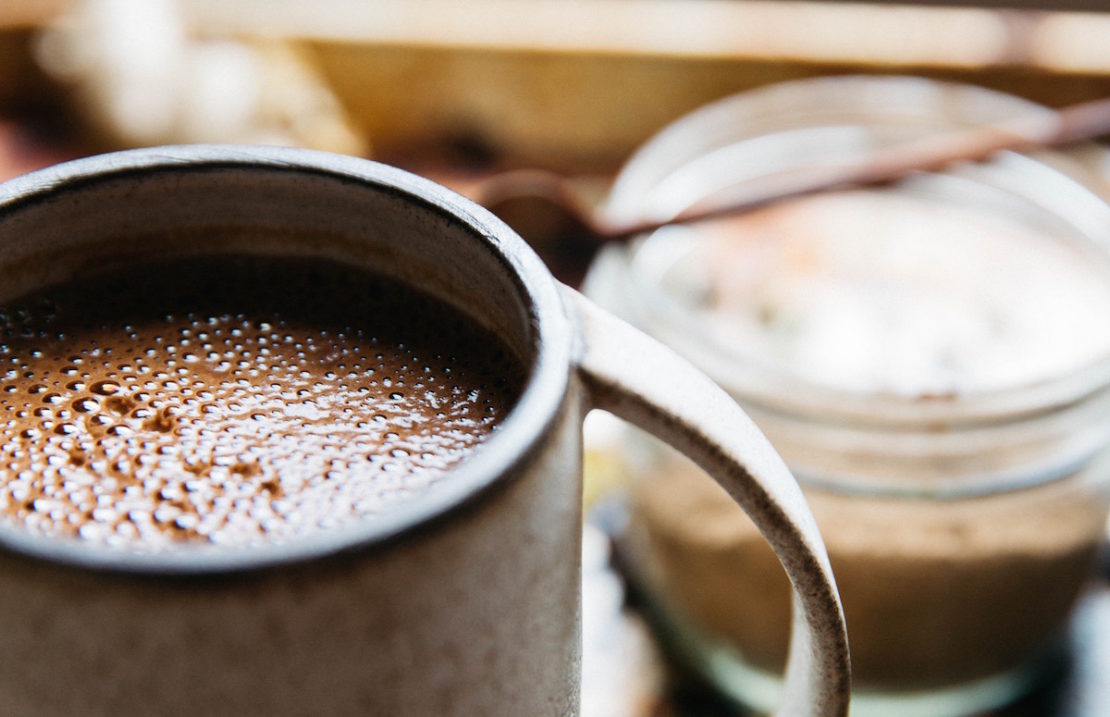 Vintage Valentine DIY And Morning Latte
A snow day is a wonderful opportunity to relax and enjoy life's simple pleasures.
Delight in a morning latte while creating something handmade, like vintage valentine cards for your loved ones, as the snow whirls just outside your window.
Tulsi Love Latte
Ingredients
2 cups of dairy or milk alternative
2 bags of Sweet Rose Tulsi Tea steeped in 1 cup of boiling water (find the tea here)
1 handful of strawberries, frozen or thawed
1 teaspoon vanilla extract
1 teaspoon cinnamon
Honey to taste
Directions
Mix all ingredients above in a blender until smooth
Add honey until desired sweetness is attained
Pour mixture into saucepan, heat on medium high until it comes to a slow boil
Remove from heat and transfer back to blender
Blend until frothy
Pour into a cup and drizzle honey love over top.
Vintage Valentine Cards
Snow days are also a great time to tap into your creativity. With Valentine's Day around the corner, cards can be made simply with just a few items. After all, didn't Valentines start out as hand-made gestures?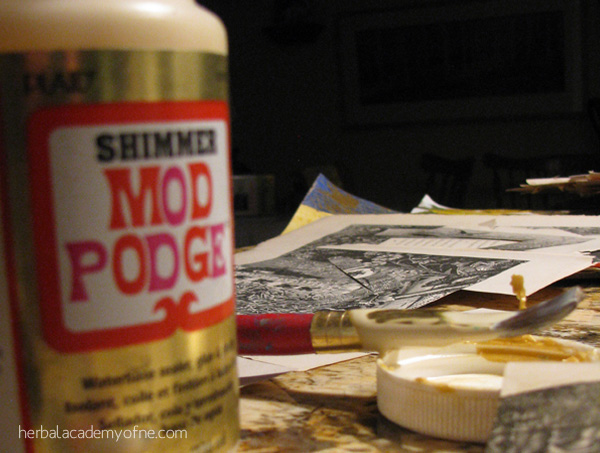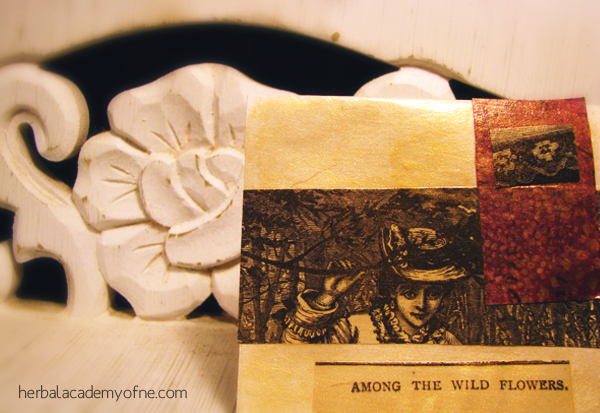 These DIY Valentine's Day cards were created through vintage inspiration of old books. The cards were collaged with shimmer Mod Podge, using the softest contemporary touch, creating an antique inspired valentine. Simply paint a piece of card stock cut into a simple card with Mod Podge. Place the items desired over top, and glaze with one more layer of Mod Podge.
Once dry they are ready to be filled with words of adoration.
This article is written by Lena Yakubowski, yoga teacher and communications assistant at the Herbal Academy of New England. Photos by Lena.