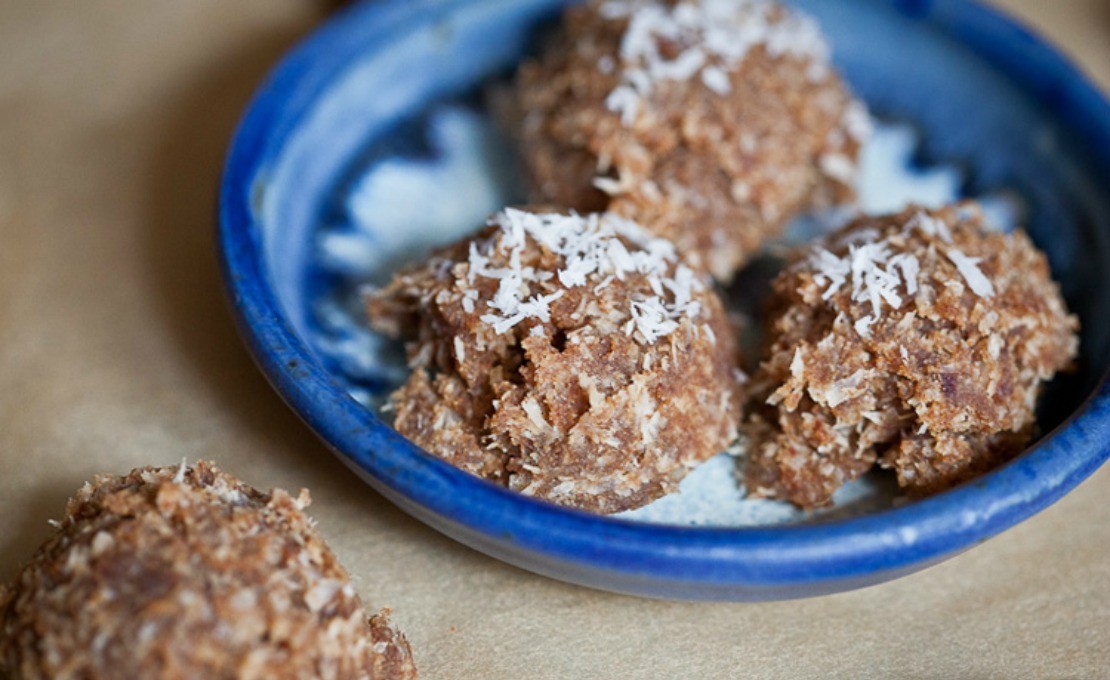 Maca's nutritional profile reveals it is rich in copper, vitamin C, and potassium as well as trace elements like iodine, iron, and zinc, fatty acids, and amino acids. Maca has a mild butterscotch flavor and can be added to smoothies, baked goods, yogurt, and other foods as a nutritional supplement. If you are looking at adding maca to some of your meals, check out this recipe for a Summertime Maca Smoothie and below for Annie's delicious Maca-Roons, originally shared here on Mother Earth News.
Enjoy!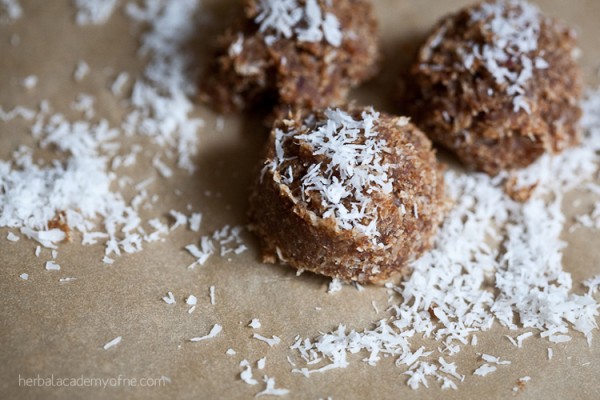 Maca-Roons
Yield 20 macaroons

Ingredients
½ cup coconut butter
¼ cup organic gelatinized or regular maca root powder (like this option or this one)
1 cup shredded coconut
7 medium sized Medjool dates, pitted
¼ cup plus 2 tbsp water
¼ teaspoon vanilla extract
Dash of salt 
Directions
Pre-heat oven to 150 degrees Fahrenheit – just warm enough to dehydrate the macaroons.

Mix the coconut butter, maca root, shredded coconut, and salt in a bowl.

Remove the pits from the dates, and place into a blender with the ¼ cup water.

Blend until smooth.

Pour date mixture and vanilla into the dry ingredients and mix until well combined. 

Scoop out a tablespoonful of the mixture at a time and place onto a baking sheet.

Place in the warmed oven for 25 minutes, then let cool. Store in the fridge  and enjoy!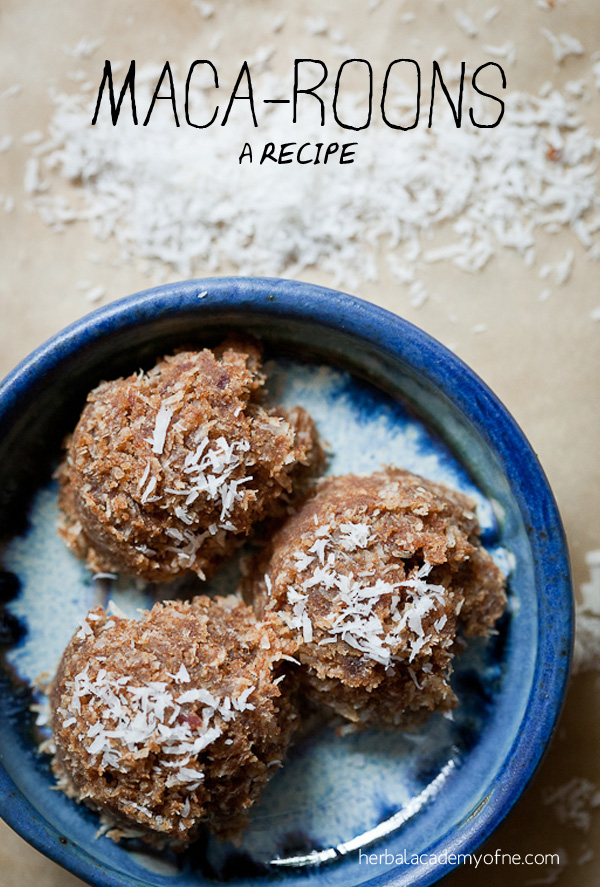 To learn more about the health benefits of maca, visit our article, Geting to the Root of Maca here: http://www.motherearthnews.com/natural-health/getting-to-the-root-of-maca-zbcz1409.aspx#ixzz3CMCsnTle