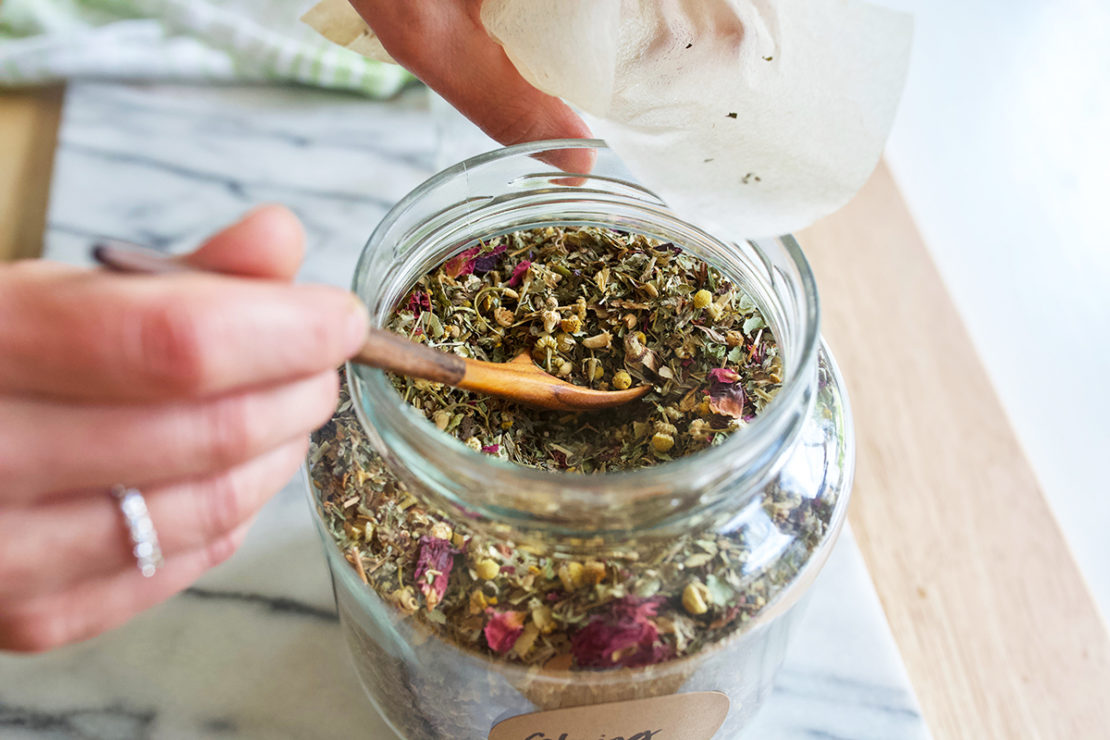 13 Last Minute Gift Ideas to Make at Home
When you are short on time to source the perfect gift, skip the store entirely and turn to handmade! We have you covered with our last minute gift ideas to are perfect for adding a little extra herbal goodness to a present, pulling something quickly together for the person that might have slipped your mind (oops!), or bringing to a holiday party. This herbal holiday gift round up is just for you, with a little something special for everyone on your list!
Each last minute gift idea is quick and easy to make, and fairly inexpensive as many herbal products are. Enjoy and happy gifting!
Last Minute Gift Ideas
1. DIY Herbal Bath Salts
Ready-made bath salts might be really expensive, but not half as effective as those prepared at home! These quality bath salts are really easy to make and only take a few minutes to whip up as you head out the door to your holiday parties: Evergreen Forest Bath Salts and DIY Lavender Bath Salts

2. Heaven in a Bottle
There's nothing like creating a beautiful, "Heaven in a Bottle" plant infused oil for pampering yourself! Use it by itself or as a base for other beautiful skin care products such as body scrubs, salves, and lip balms: Heaven in a Bottle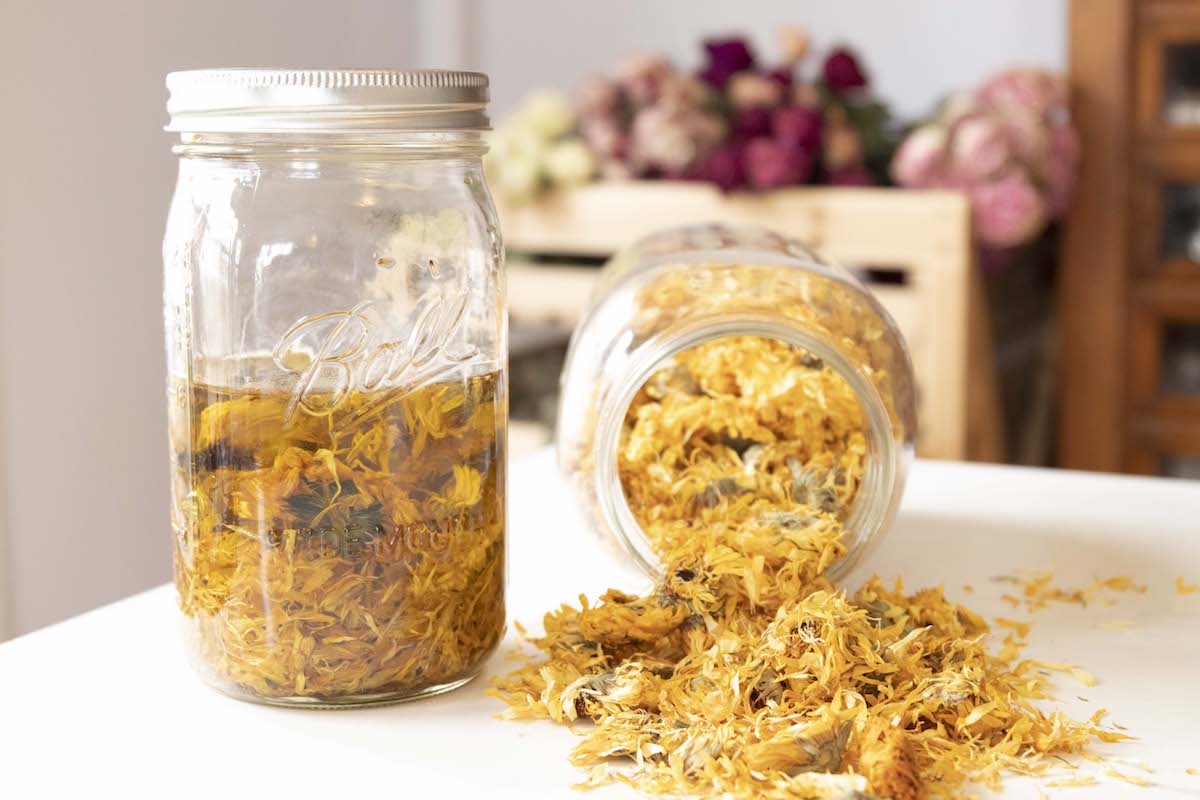 3. Herb Infused Oils
There are so many herbs to choose from when making an infused oil, and it all depends on the intended use. For beauty products, use calendula or lavender like the last minute gift idea above. For culinary oils, use rosemary, basil, sage, or thyme. More suggestions and a full tutorial shared in this post: Herb Infused Oils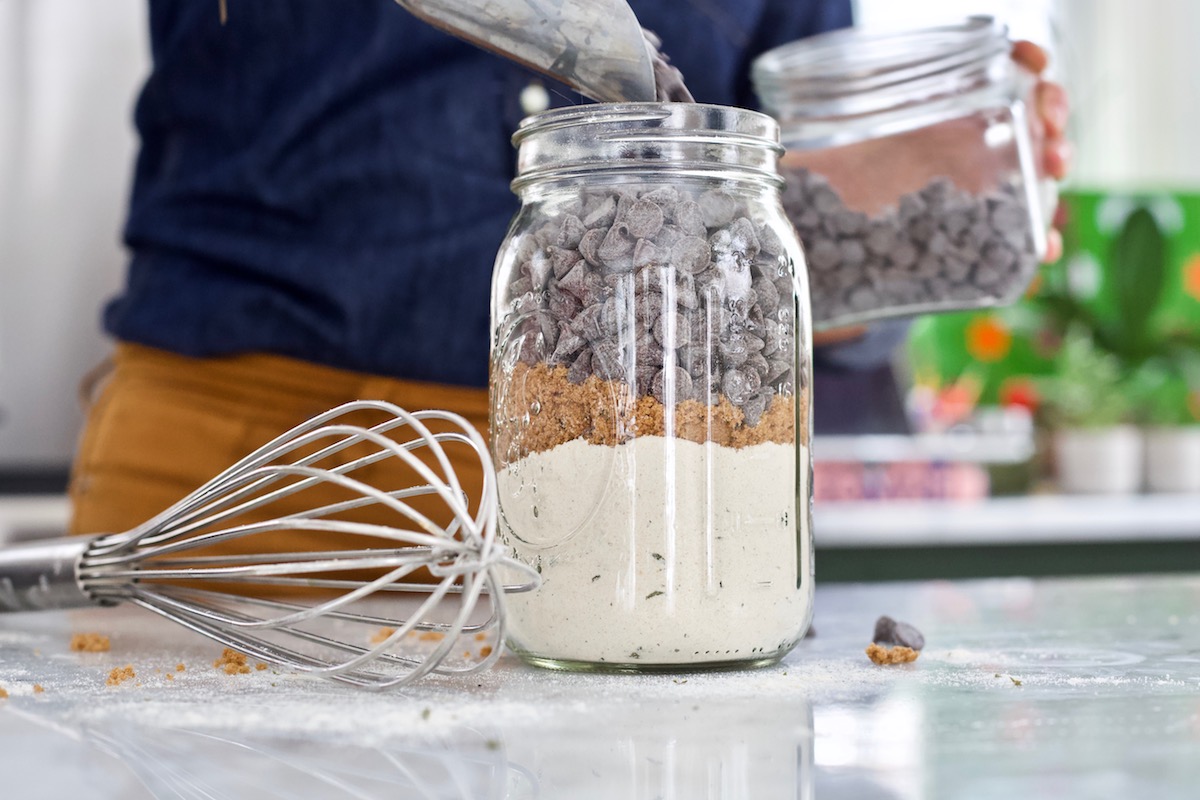 4. Mason Jar Goodies
Pick one of your favorite snacks or drinks and package the ingredients nicely in a mason jar with a tag for instructions. For this gift idea, you may want to try out a healthy trail mix recipe, granola, a mixture of hot cacao (get inspired by Real Peppermint Hot Cacao), or cookies (get inspired by Cacao Dusted Peanut Butter Cookies or these Cookies-in-a-Jar variations)!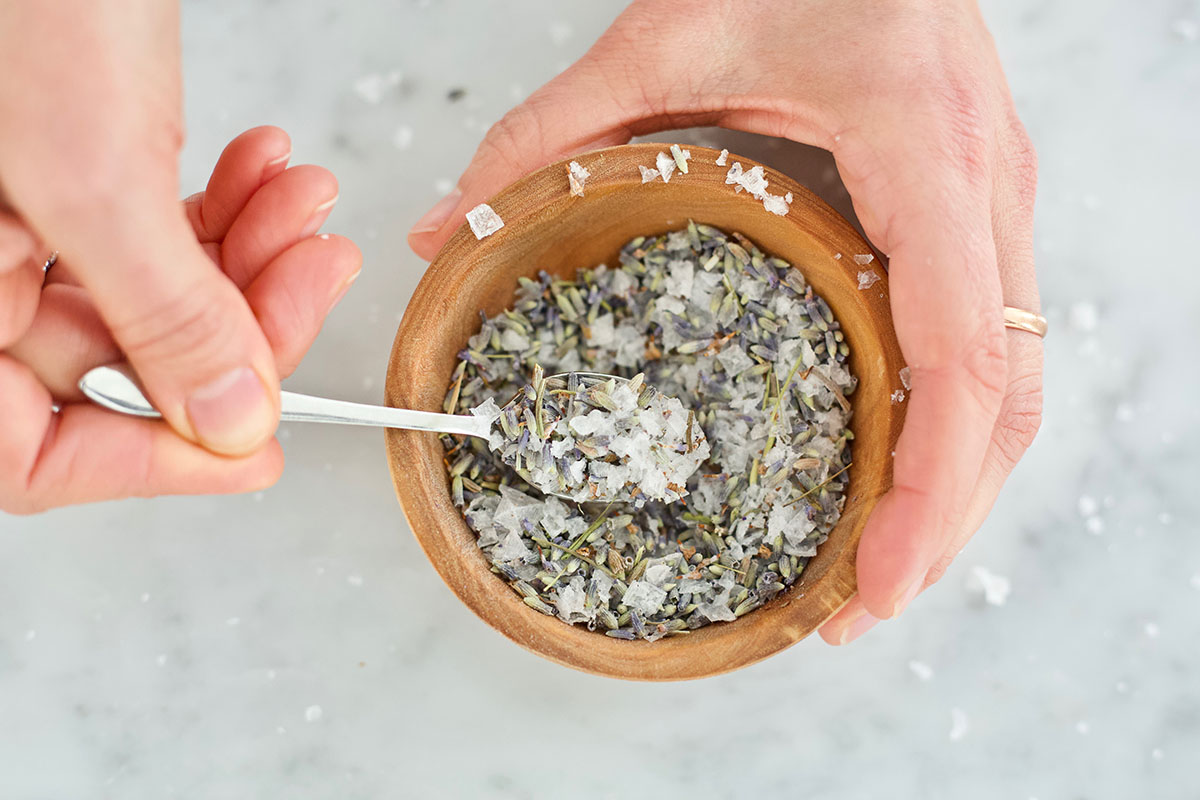 5. Easy Herbal Salts
To get some of that raw, natural energy from plants we can add them to our salts, peppers, sweeteners, condiments, seeds and grains. Bottle creatively and give as a gift: Herbal Salts
6. Delicious Herbal Honeys
A gift so easy to DIY, make a sage honey or a rose and vanilla honey as a wonderful gift for the holidays or any time of year. Honeys can be enjoyed in a number of ways – in tea, on toast, or straight from the spoon! Bottle, add a handmade tag with use instructions, and gift: Rose & Vanilla Honey and Sage Honey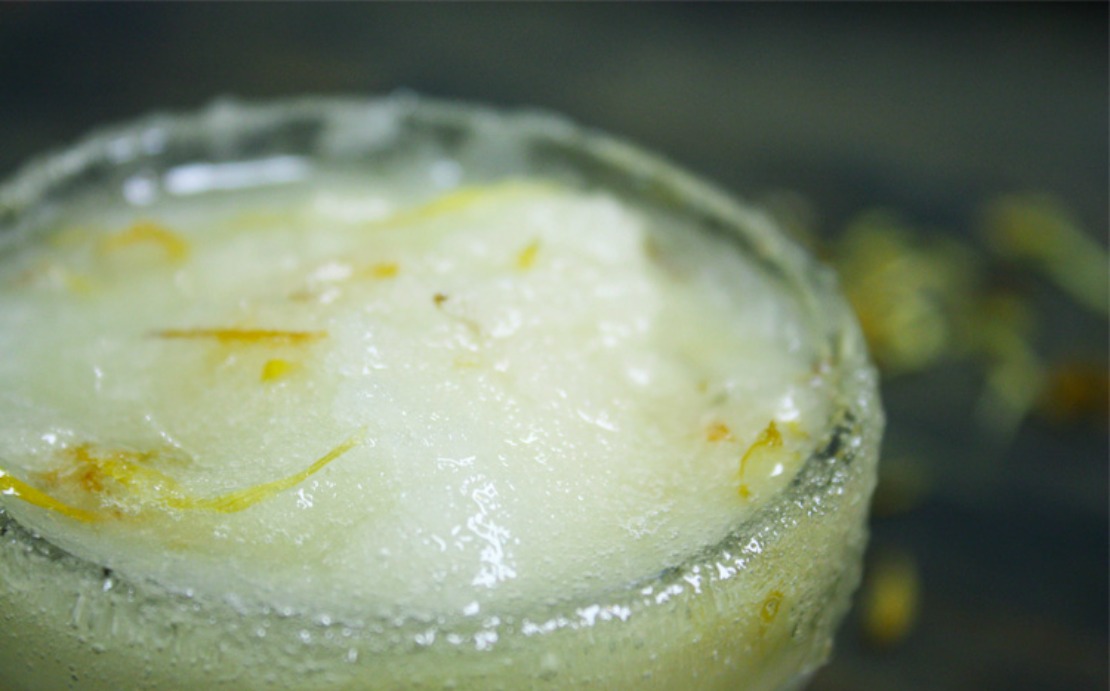 7. Calendula Sugar Scrub
You can use this herbal sugar scrub every time you shower, or you can alternate it with soap as often as you'd like: Calendula Sugar Scrub
8. Naturally Tinted Lip Balm
This lovely red lip balm is a soothing treat for dry, chapped lips. It's crafted with a base of soothing sweet almond oil and shea butter, plus some vitamin E oil for extra support. The two herbs used here add a good amount of antioxidant properties. Besides that, it provides a wonderful fragrance of cinnamon and will also increase the blood circulation in your lips, making them appear full and healthy: Tinted Lip Balm

9. Nourishing Herbal Soup Seasoning Mix
This immunity soup seasoning blend is convenient addition for boosting your simple soups. You can prepare it in bulk and package into multiple jars as easy holiday gifts: Nourishing Herbal Soup Seasoning Mix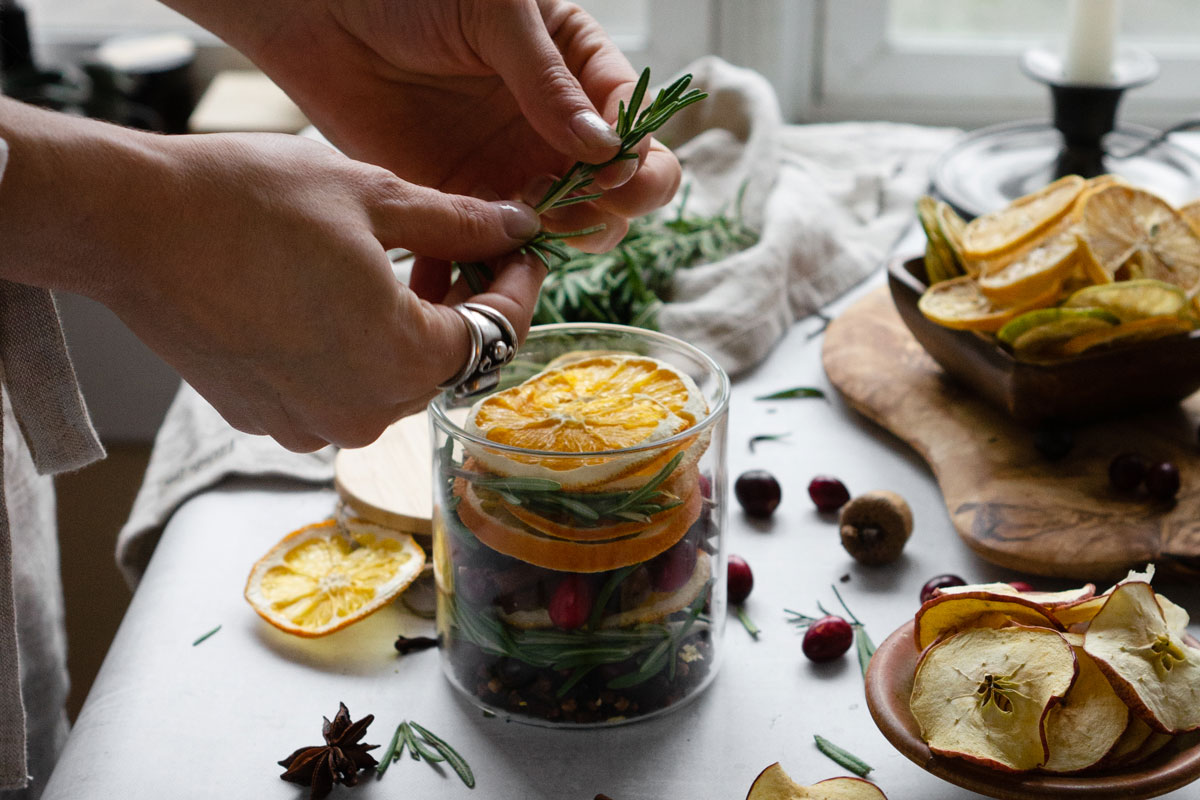 10. Stovetop Potpourri in a Jar
Don't you just love the smell of the holidays? Fresh evergreen trees, cinnamon-covered desserts, and spiced cider all mingle together during this exciting and hope-filled time of year. Bottle up this goodness in a jar for a unique aromatic gift: 3 Stovetop Potpourri Recipes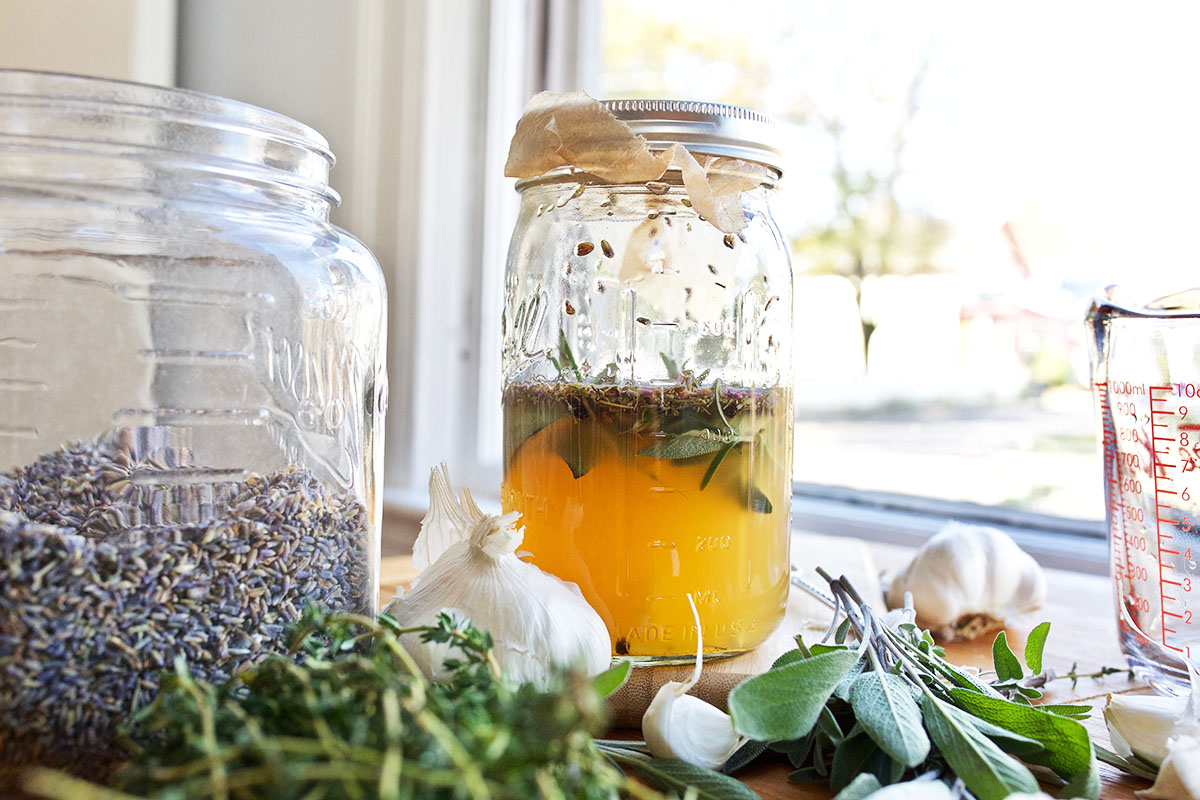 11. Quick Herbal Vinegars
Making a herbal vinegar only take a few minutes to get together. Use fun bottles and handwritten notes including instructions for use: Herbal Vinegars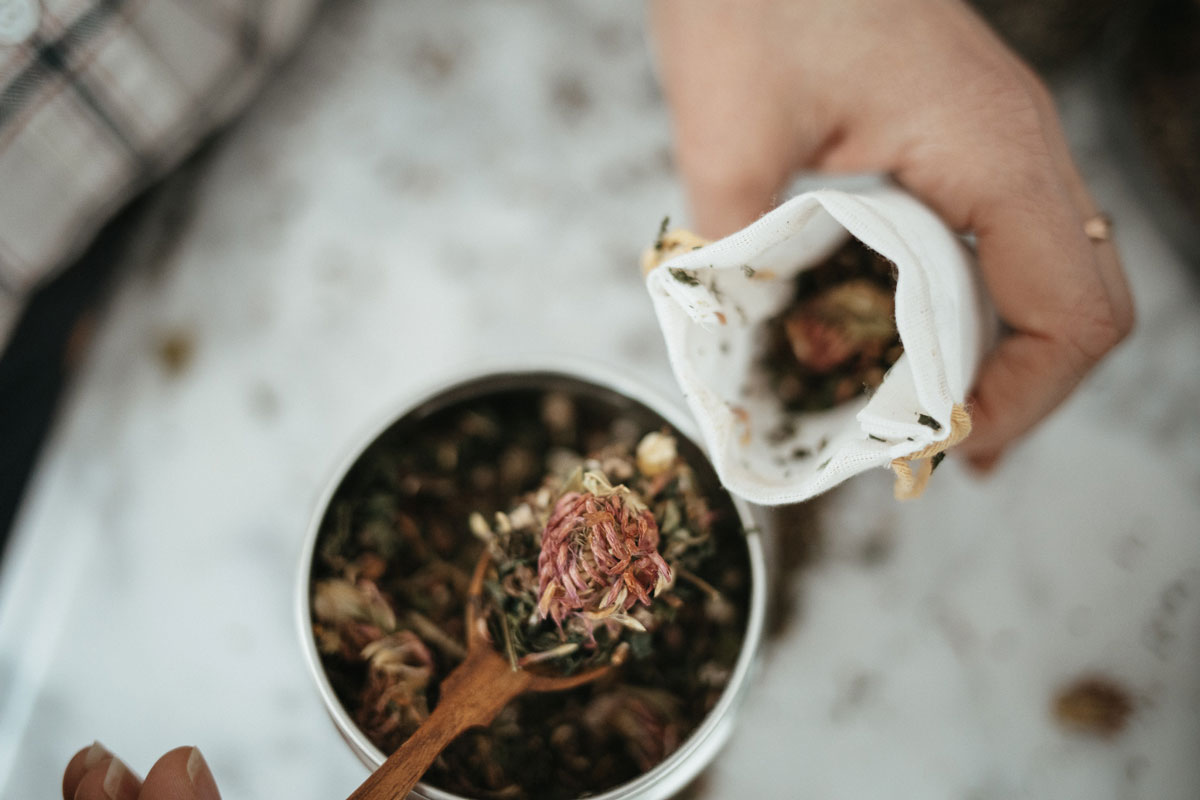 12. Homemade Tea Blends
Wrap up your own homemade tea blends with a handwritten label. For some ideas, try our Lady's Mantle Tea, Soothing Nighttime Tea, Cinnamon for Health Tea, Red Clover Flower Tea, Hawthorn Tea for Winter Heart, or use a combination of Self-Care Herbs. For wintertime teas, you may be interested in trying one of these 10 teas for cold and flu season.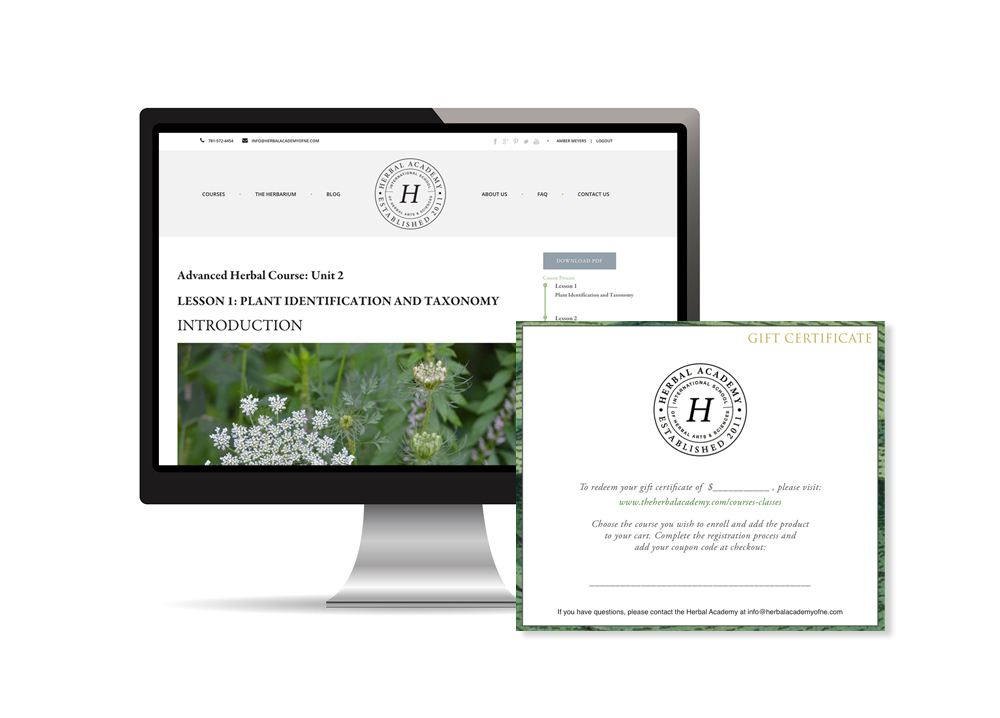 13. Gift Certificates!
Perhaps one of the best last minute gift ideas, gift certificates can be ordered online and printed and wrapped up in just minutes! There's no better gift than the gift of education! You can find virtual herbal course gift certificates for most of our online programs available on our Courses Webpage. Purchase the course for your special loved one, and print out a certificate download for a tangible gift or deliver the gift via email.
Shop Herbalism Course Gift Certificates here.
Don't Forget The Packaging!
If you're giving handmade gifts this year, the packaging you use can make your gift all the more special. A little bottle, a lovely label, some festive ribbon or twine, and a pretty box—your gift recipient will love unwrapping process almost as much as the gift itself!
We now offer tincture bottle sets, tin sets, spray bottle sets, and assorted apothecary labels in our Goods Shop.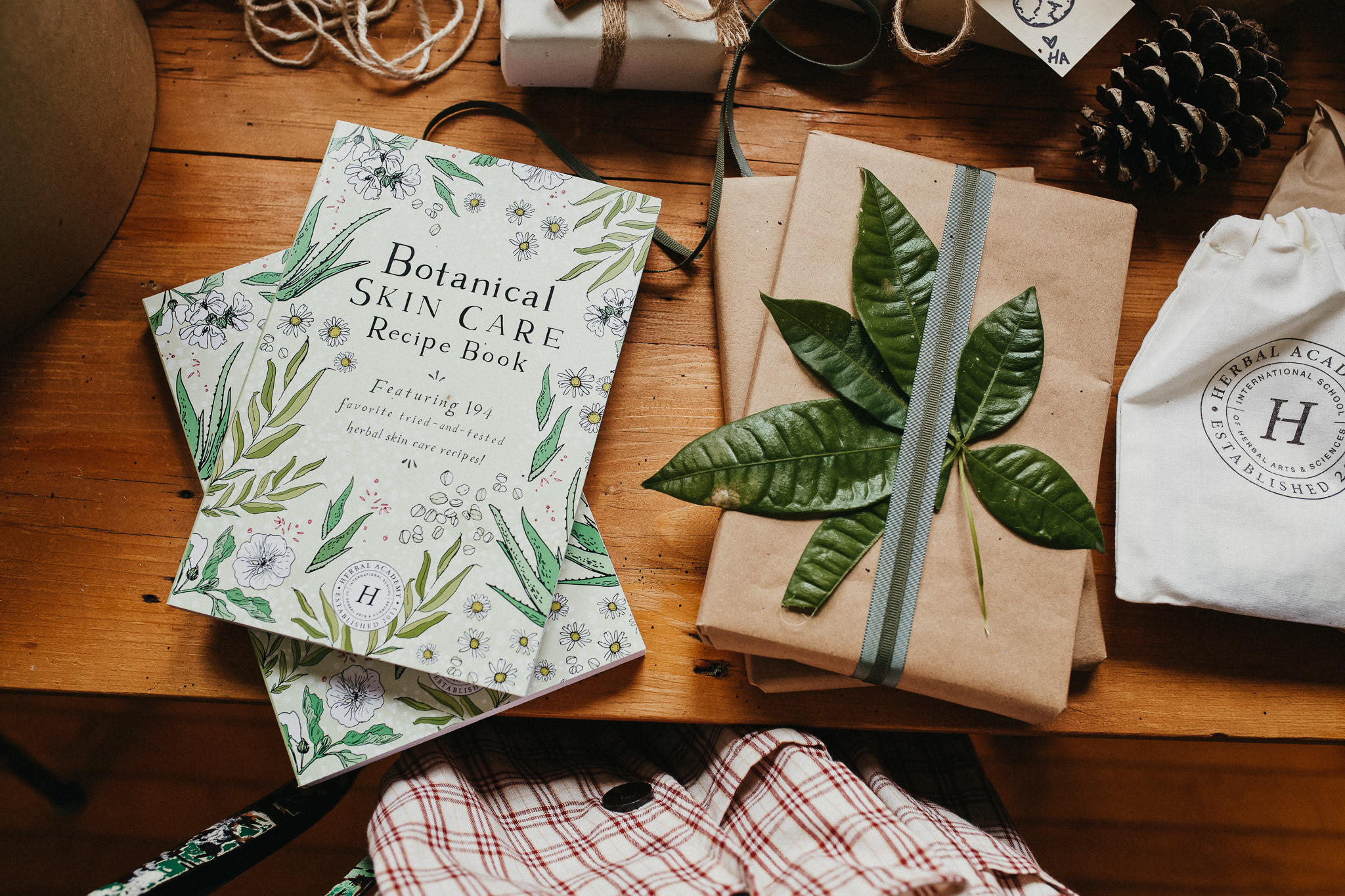 More DIY Gift Guides
14 Last Minute Gift Ideas by Herbal Academy
Easy Herbal Gifts by Common Sense Homesteading
Natural Holiday Gift Guide by The Hippy Homemaker
10 Really Late Last Minute Homemade Christmas Ideas by Homestead Honey
112 Incredible DIY Gift Ideas by Natural Living Ideas
100 Handmade Holiday Gifts by Homestead Honey
Have Yourself a Homemade Christmas Round Up by Learning and Yearning
Practical Gifts for Frugal Friends by Letters from Sunnybrook
Handmade Christmas Ideas by Schneider Peeps
100+ Homemade Christmas Gifts by Montana Solar Creations
Romantic Gifts on a Budget by Little Blog on the Homestead
42 Delicious Edible Gift Ideas by Natural Living Ideas
11 Homemade Christmas Gift Set Ideas by Simple Life Mom
3 Gift Ideas for the Person who has Everything by Shalom Mama