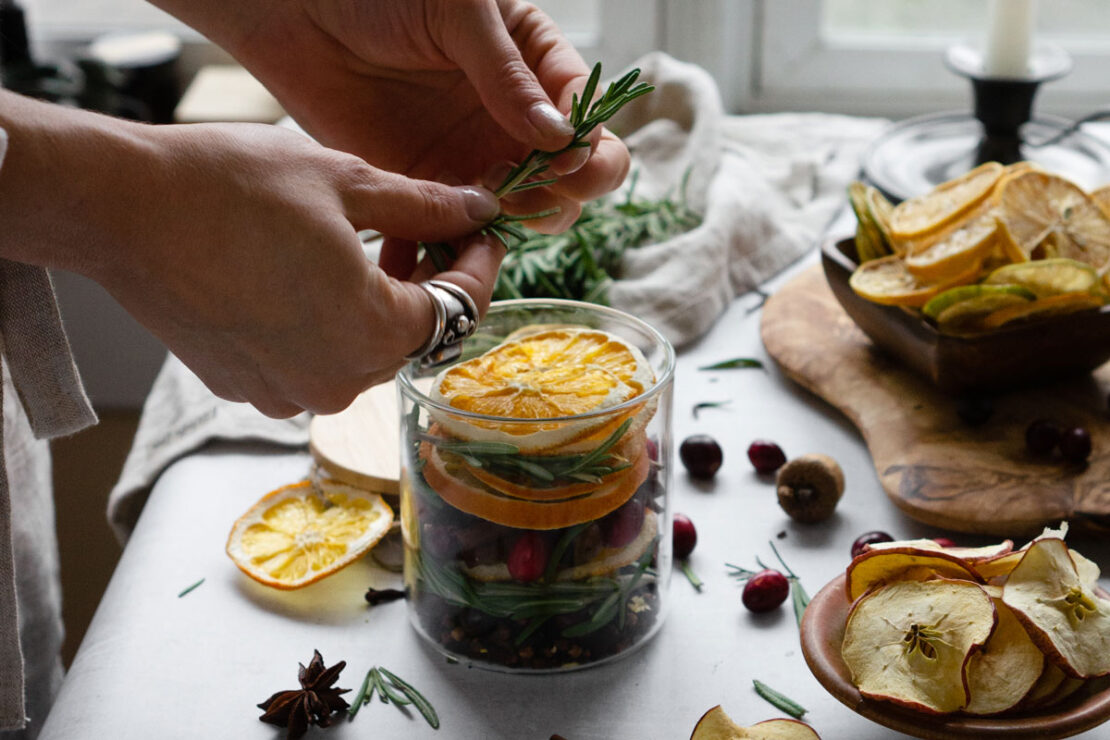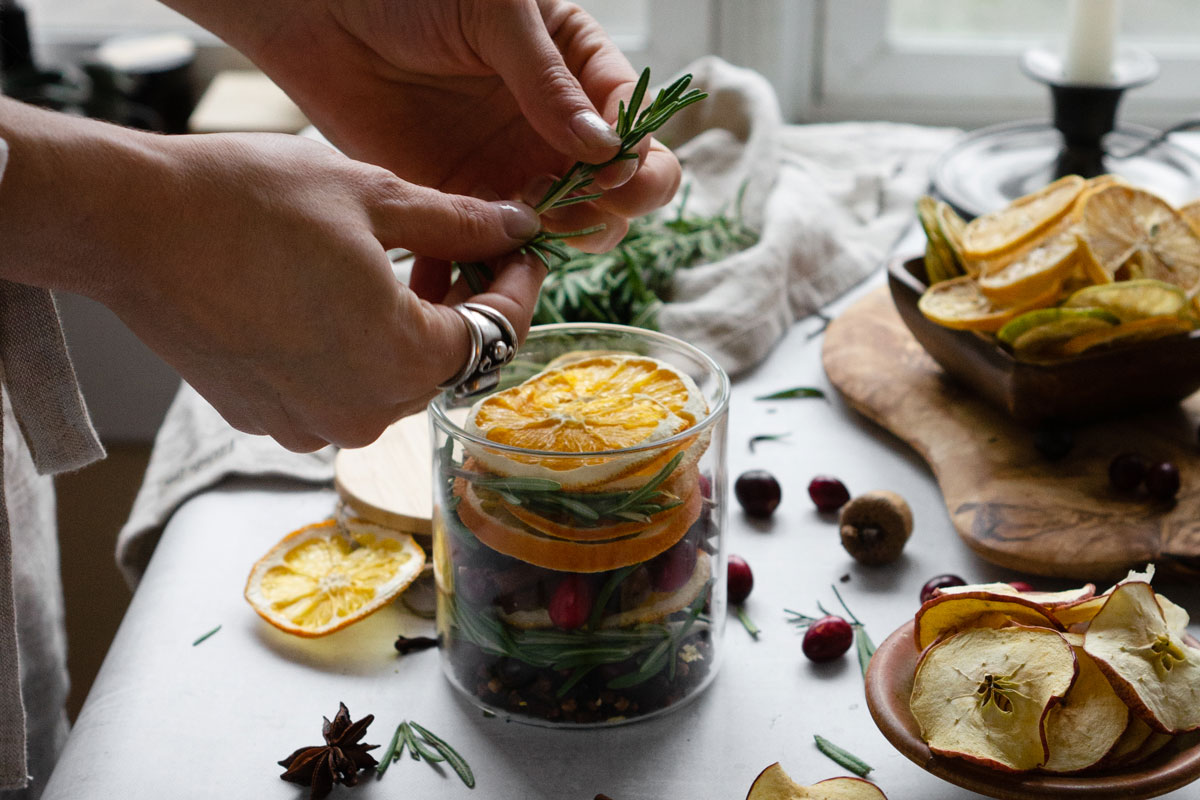 3 Stovetop Potpourri Recipes for Winter
Don't you just love the smell of the holidays? Fresh evergreen trees, cinnamon-covered desserts, and spiced cider all mingle together during this exciting and hope-filled time of year. Unfortunately, these delightful scents are often overpowered by well-intentioned candles and cleaning supplies that are stuffed with synthetic scents. These artificial smells can be nice at first whiff, but you may find yourself scrambling for fresh air or nursing a mild headache if you're around them for too long. 
Fortunately, there are simple ways you can fill your home with the smells of the season without chemical additives, and all you need is a few common kitchen ingredients, a pot of water, and a heat source. 
Stovetop potpourris, also known as "simmering spices," have been used for centuries to fill homes with the inviting scents of apples, cinnamon, cloves, pine, and more. The following stovetop potpourri recipes are easy to make, inexpensive, and a great way to share your herbal know-how in gift form.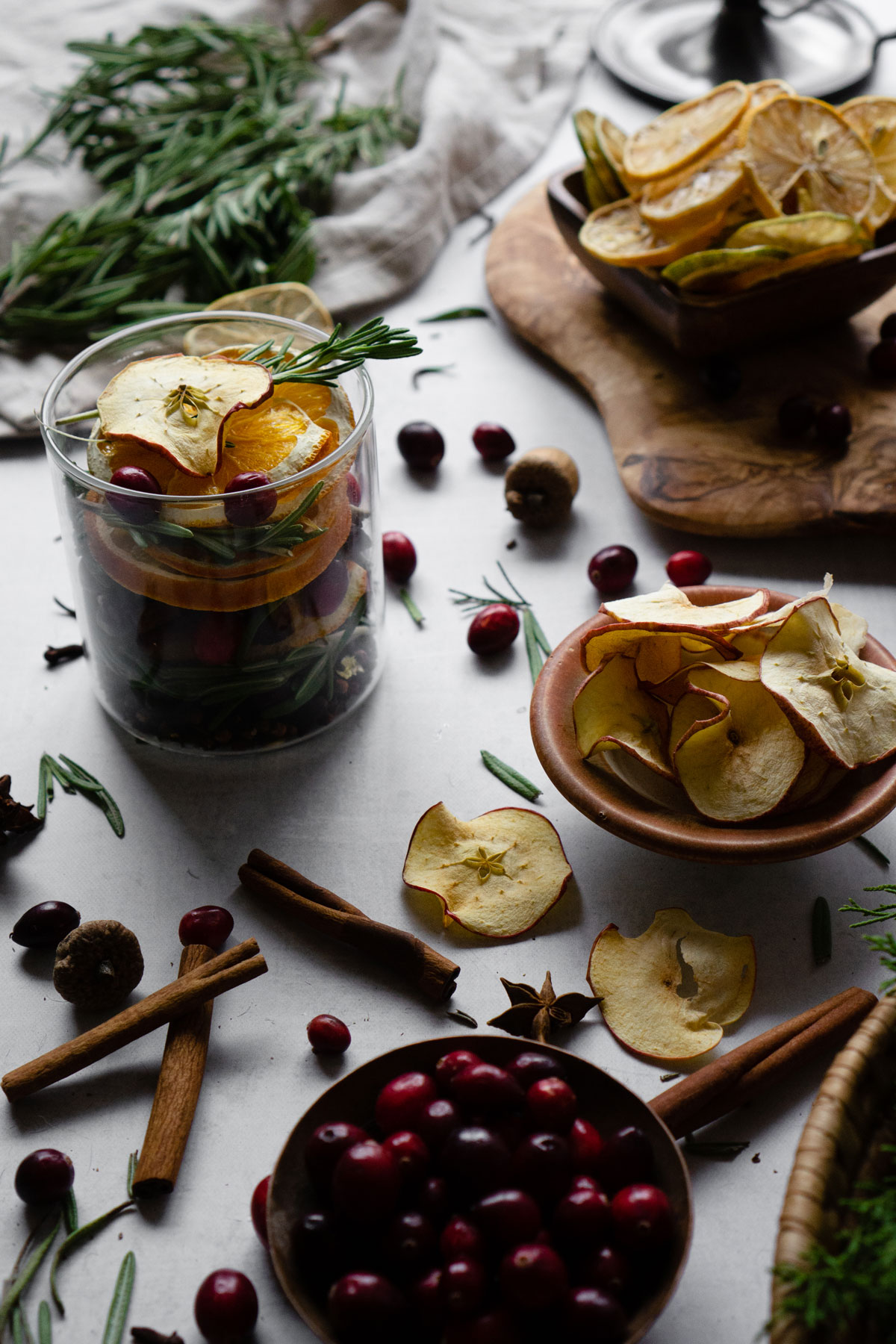 Stovetop potpourri is a combination of aromatic spices, herbs, and fruits that you simmer in water—either on the stovetop or in a crockpot—to release the pleasing aroma throughout your home. If you've never made a stovetop potpourri recipe before, then you may be surprised to see just how aromatic they can be! Unmatched by any candle, many people find that stovetop potpourri becomes their favorite way to infuse their homes with natural scents year-round. During fall and winter, you can use warming spices, like cinnamon (Cinnamomum spp.) and clove (Syzygium aromaticum). In spring and summer, you can use fresh herbs and flowers from the garden. There are nearly endless combinations!
You can use fresh ingredients in your stovetop potpourri. However, if you're giving it as a gift, then you may choose to use dry ingredients to prolong the shelf life. Both options smell delightful. 
To use your stovetop potpourri blend, add your plant material to a stockpot or crockpot, cover with water, and gently heat. The scent will be released as the mixture heats up, and it will slowly permeate your home with your favorites smells of the season. As a bonus, stovetop potpourris also help add moisture to dry winter air.

If the scent becomes overpowering—or when you're happy with the way your home smells—turn off the heat and cover the pot. When you're ready for another round of scent, uncover the pot and gently reheat for anywhere between 30 minutes and 2 hours. (You may need to occasionally add more water.) 
You can simmer your mix on and off for 3 or 4 days, although it won't be as beautiful after the first day and the scent will become less pronounced the more you simmer it. Overnight, refrigerate your pot, and then pull it out again in the morning for another round. 
After you've extracted as much of the smell as possible, compost your spent herbs and spices and use any remaining water to give your houseplants a holiday-scented drink. 
3 Stovetop Potpourri Recipes
Holiday Stovetop Potpourri: The Smell of the Season
Apple Cinnamon Stovetop Potpourri Blend
Woodland Winter Stovetop Potpourri Blend
The stovetop potpourri recipes, above, make beautiful gifts when packaged in a clear glass jar and decorated with a few dried citrus rounds. Consider doubling—or tripling—the recipes so you can share with friends and family. Enjoy these lovely herbal simmering spices, and don't forget to keep one for yourself!