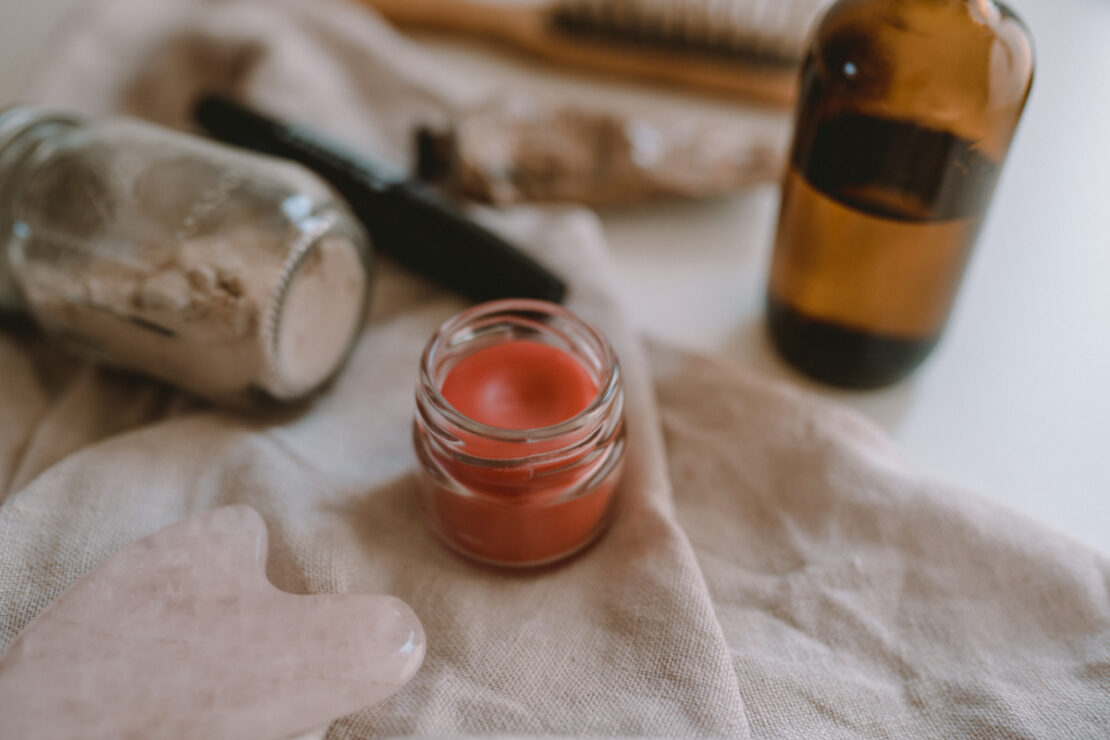 Naturally Tinted Homemade Lip Balm Recipe
Autumn is here, showing its beauty again with warm and earthy colors and accents of red, yellow, and orange—which means time for cozy sweaters, colorful leaves, and final harvests from our gardens. The characteristic colors and flavors associated with this season are what makes it so wonderful. In addition to pumpkin pie, warming spices, and admiring the stunning fall colors, how about celebrating autumn with a homemade lip balm recipe?

This naturally tinted homemade lip balm recipe not only adds a beautiful color to your face, but also smells like a cinnamon treat and gently warms your lips!

Read on for an easy recipe to create your own homemade lip balm recipe!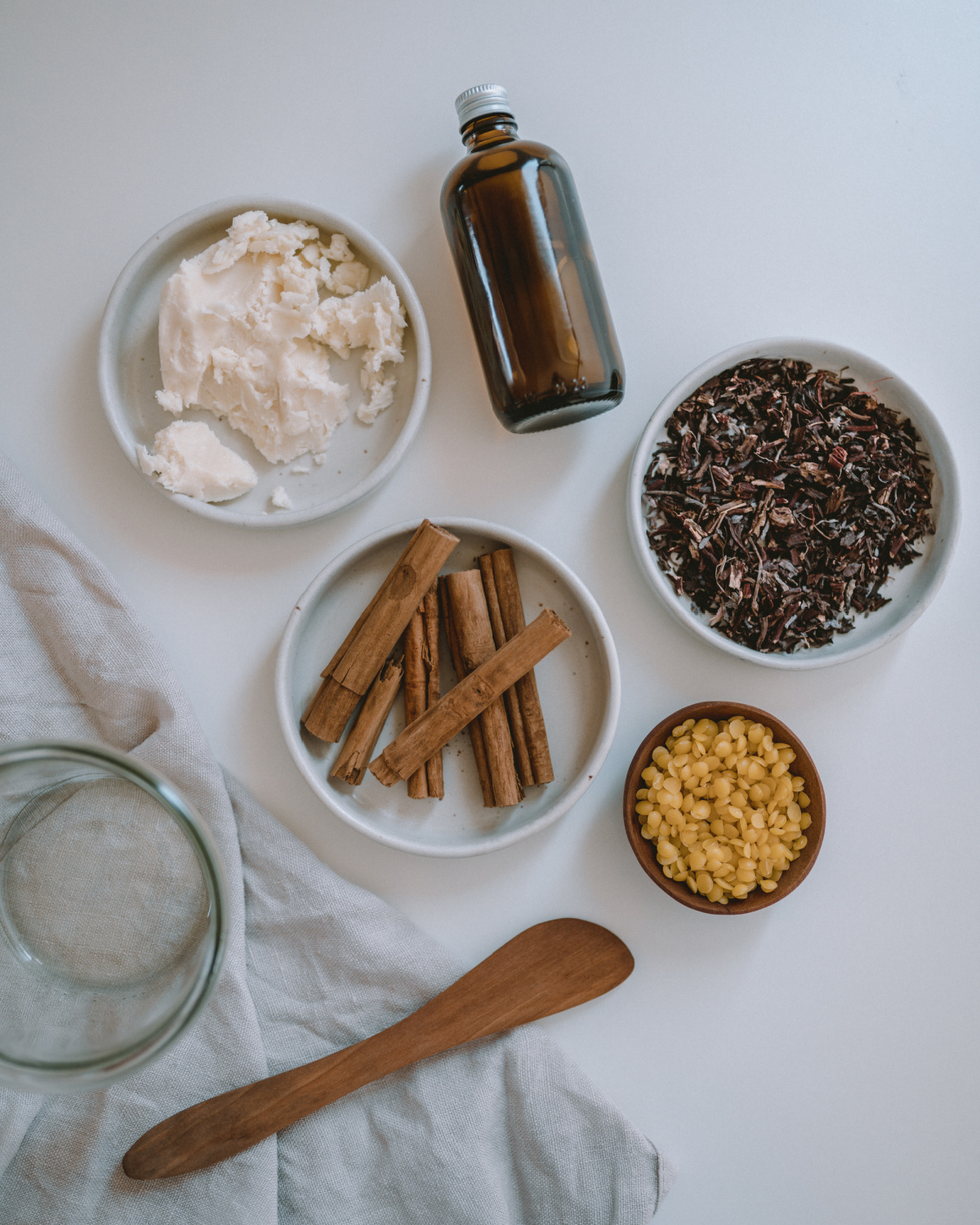 Using Nature's Color Palette 
Nowadays, ingredients in many beauty and wellness products have become more and more artificial, many of them even harmful for our bodies and the planet. Luckily, nature offers us a variety of natural dyes from plants—alkanet is one of them.

Alkanna tinctoria is thought to get its name from the Arabic al-hinna—literally, "the henna"—testament to its historical appearance and use. In Egypt, the Middle East, and India, alkanet was used as a red dye in place of or in combination with henna (Lawsonia inermis) leaf.
While the henna plant couldn't be grown in Europe, alkanet could, and it became a popular dye, as well as a cosmetic coloring agent (Miczak, 2001). Alkanet also has antimicrobial, demulcent, and vulnerary qualities, so it makes an excellent addition to a lip salve.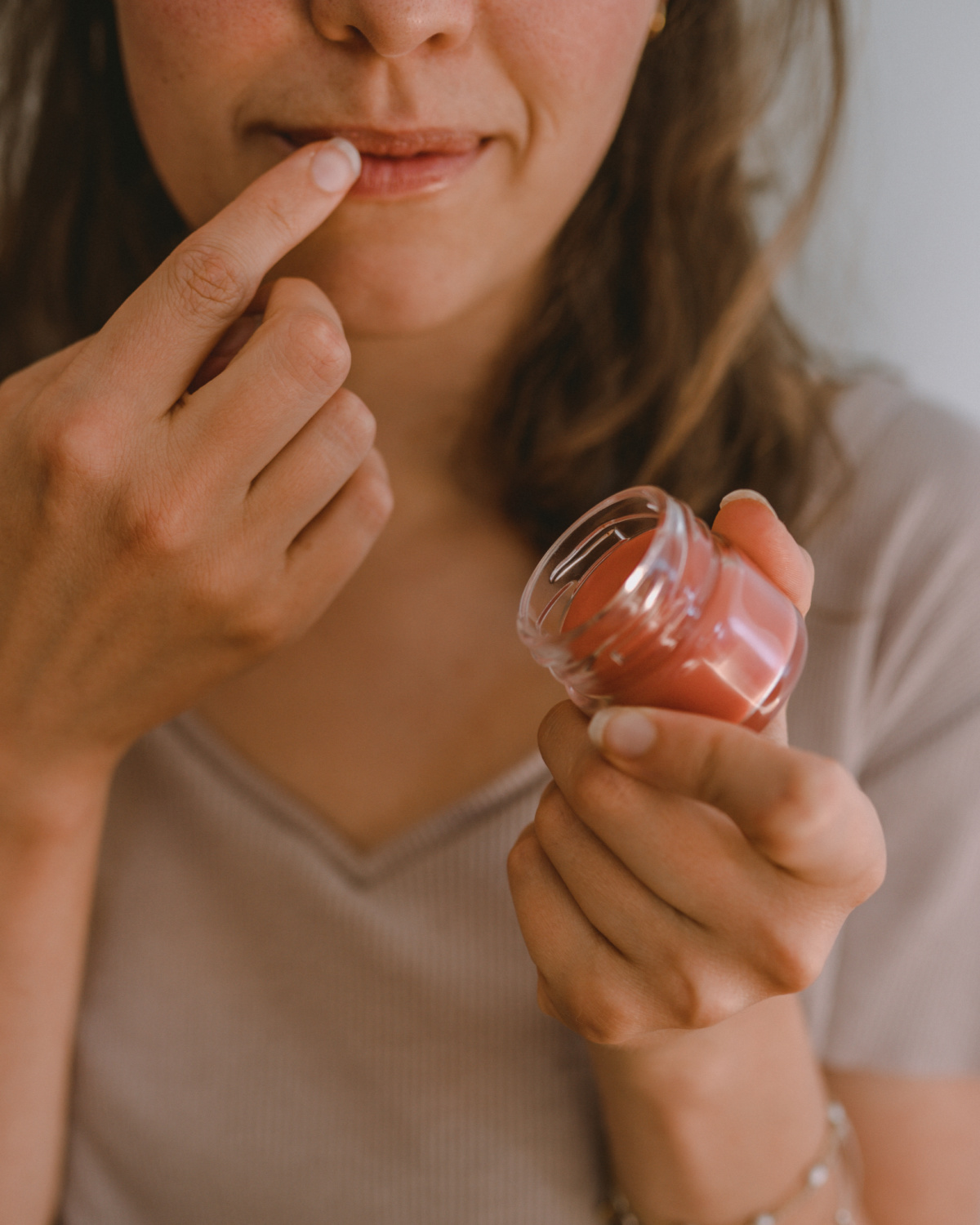 Warming Lip Plump Effect
Cinnamon (Cinnamomum verum) is obtained from the inner bark of trees from the genus Cinnamomum in the family Lauraceae. The bark has been used for several thousand years in traditional Eastern and Western herbalism, known for its warming effects (Leung & Foster, 1996).

As cinnamon is also used as a circulatory stimulant (Chevallier, 1996), it gently encourages blood flow in your lips, and therefore creates a natural lip-plump effect.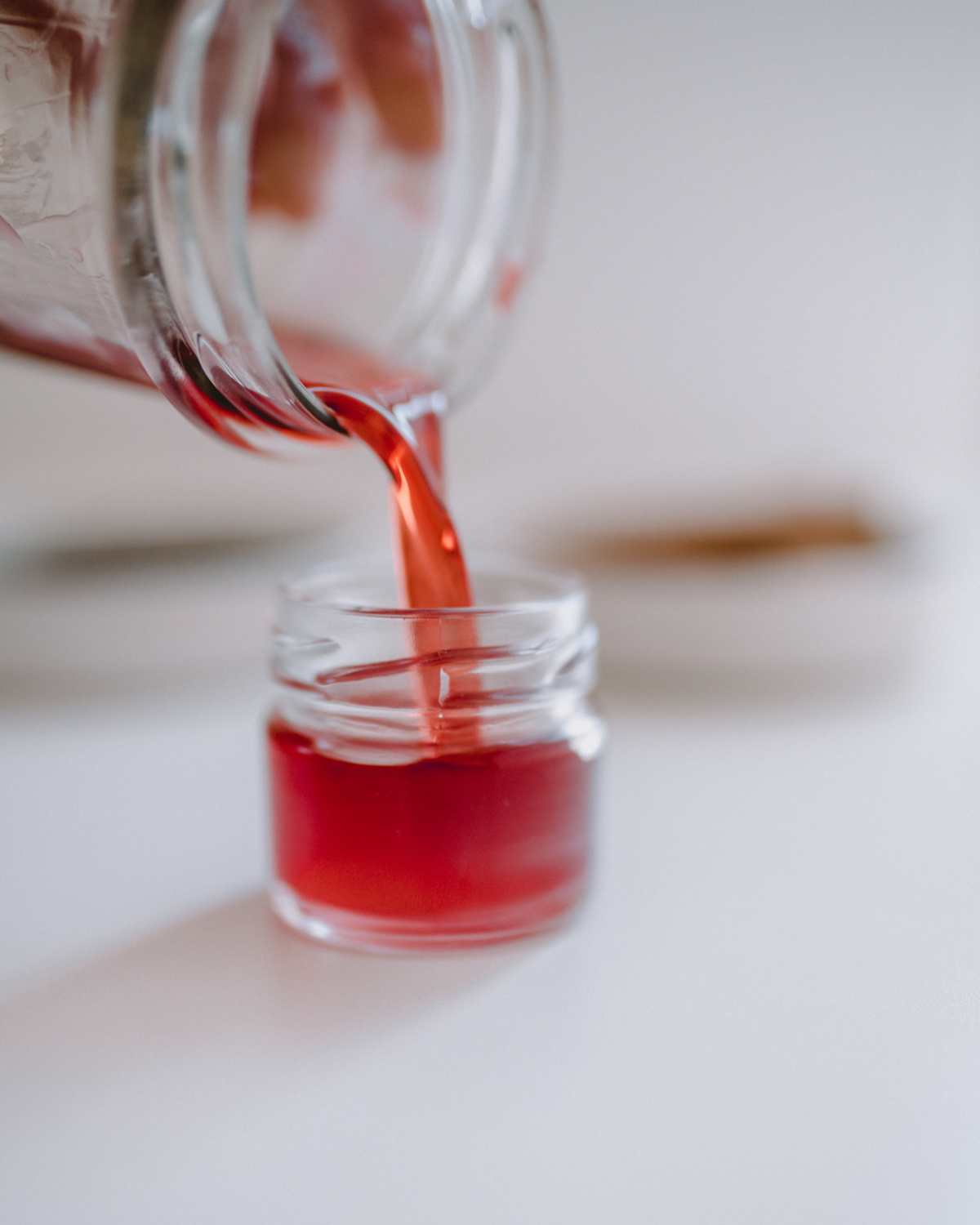 Naturally Tinted Homemade Lip Balm Recipe
This lovely red lip balm is a soothing treat for dry, chapped lips. It's crafted with a base of soothing sweet almond oil and shea butter, plus some vitamin E oil for extra support. The two herbs used here add a good amount of antioxidant properties. Besides that, it provides a wonderful fragrance of cinnamon and will also increase the blood circulation in your lips, making them appear full and healthy. Yield: 0.85-ounce container.
Ingredients
Directions
Heat the sweet almond oil in a double boiler over low heat (or a glass or ceramic bowl over a small saucepan of simmering water), and add the alkanet root and cinnamon stick. The red pigments of the alkanet root will begin to saturate the oil immediately. You can adjust the time of infusion based on the depth of color you would like to achieve. (Keep in mind that the color will appear darker now than when combined later with the other lip balm.)
Infuse the oil for at least 30-40 minutes.
Afterward, strain with a sieve or cloth.
(Alternatively, you can infuse the oil with the herbs for about 3 weeks in a cold and dark place, making it much more intense.) 
In a double boiler, combine shea butter and beeswax over low heat (or a glass or ceramic bowl over a small saucepan of simmering water), stirring occasionally until completely melted. Once the butter and wax have melted, add the infused oil and stir well.
Remove from the heat and once it's cooled down a bit, stir in the vitamin E oil.
Pour into tins or tubes and allow to cool and firm.
Storage: This lip balm should keep for about 6 months in a cool, dry place (longer, if stored in the refrigerator).
To Use:
Simply apply the lip balm with clean fingers or a makeup brush to your lips, whenever you need a little moisture or want to add some color to your lips.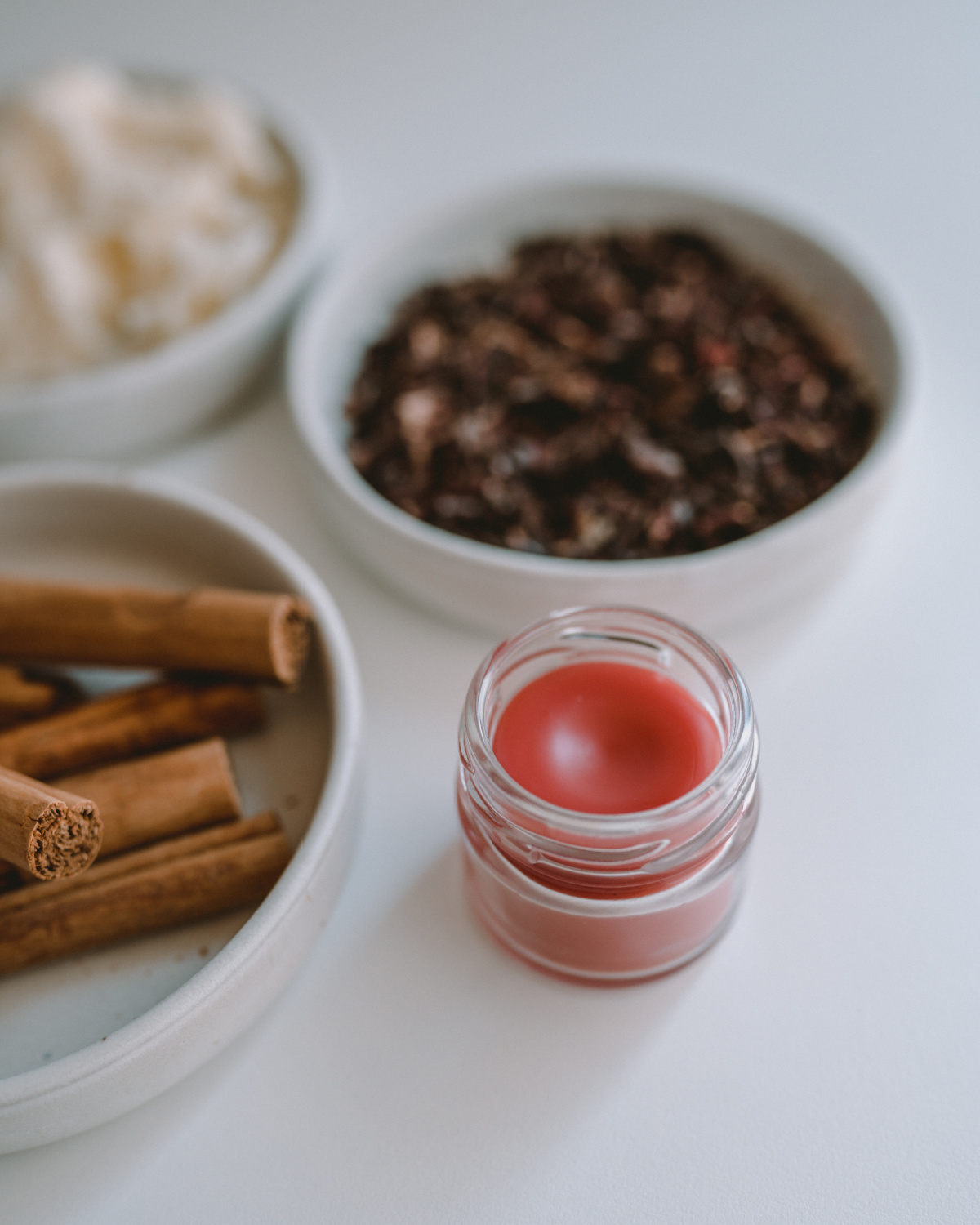 In Closing,
It's the time of the year to slow down a bit, reflect, and enjoy your harvest of the year. The days become shorter and darker and the air becomes crisp, cool, and dry. Though these aspects of autumn can be lovely, our skin tends to be drier during this season, and also your mood may need a little boost every now and then.

So let's enjoy some creative time inside, preparing your own homemade lip balm to bring some more moisture and color into this season! 
If you enjoyed this homemade lip balm recipe and want to dive deeper into herbal skincare, plus learn how to prepare your own botanical skincare products and educate yourself on the importance of caring for your skin from the inside out, then check out our Botanical Skin Care Course and Recipe Book for more!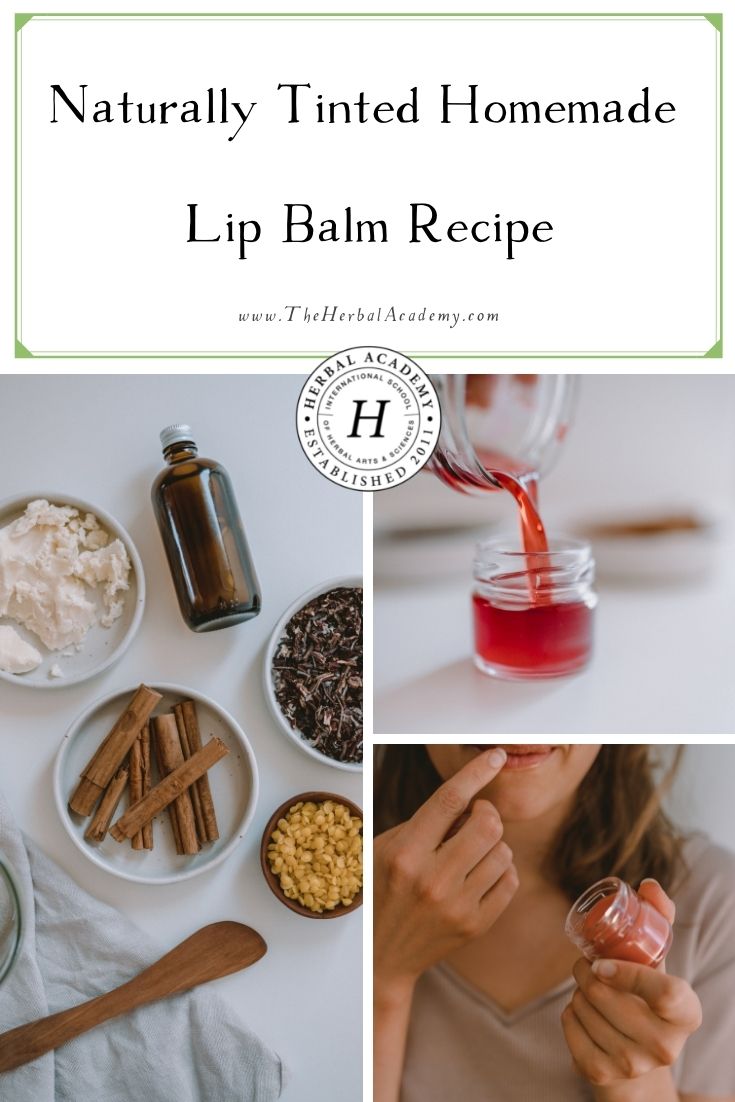 REFERENCES
Chevallier, A. (1996). Encyclopedia of medicinal plants: A practical reference to more than 500 key medicinal plants and their uses. New York, NY: DK Publishing.
Leung, A.Y., & Foster, S. (1996). Encyclopedia of common natural ingredients used in food, drugs, and cosmetics (2nd ed.). New York, NY: John Wiley & Sons.
Miczak, M.A. (2001). Henna's secret history: The history, mystery and folklore of henna. San Jose, CA: Writers Club Press.