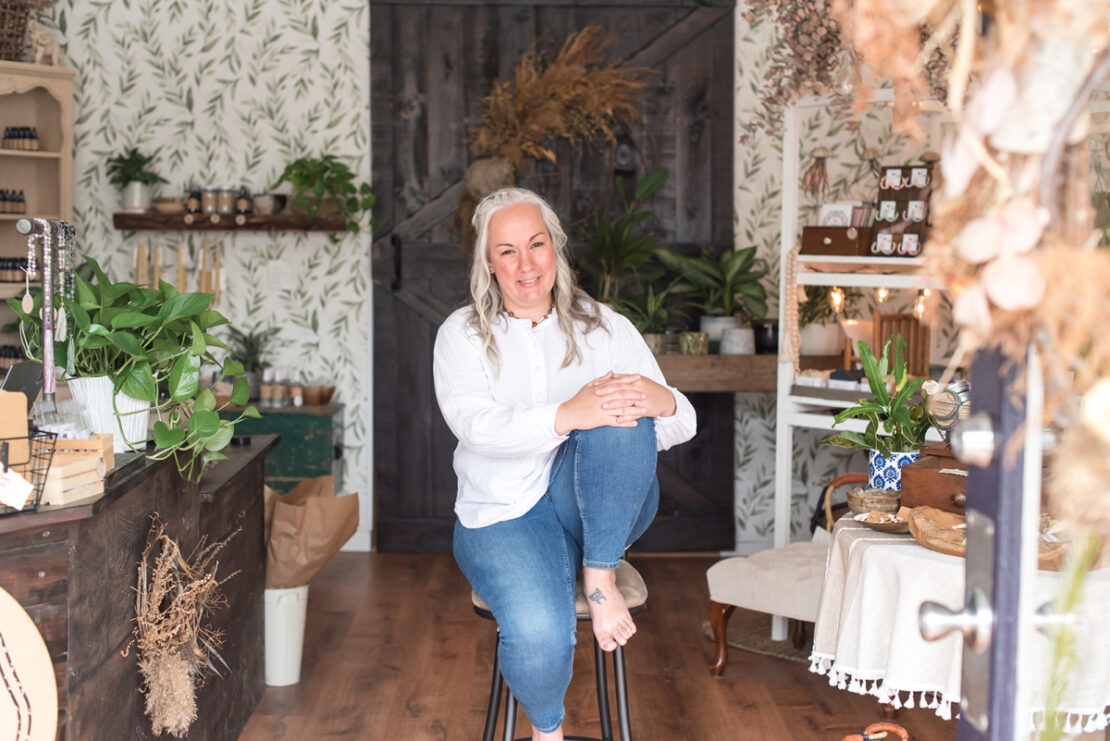 Herbal Academy Student Feature: Shannon Mulligan-Mayernik (@mayernikkitchen)
For our Student Feature series, we recently interviewed Herbal Academy graduate, Shannon Mulligan-Mayernik (@mayernikkitchen). Shannon and her husband own Mayernik Kitchen, an herbal apothecary located in Northern New Jersey. They grow over 50+ medicinal herbs on their herb farm in Sussex County, NJ, which they use to create plant medicines. They offer a wide range of classes to their community, which allows anyone who is interested to learn more locally. Shannon has completed the Herbal Materia Medica, The Craft of Herbal Fermentation, Herbal Self-Care for Stress Management, and Making Herbal Preparations 101. She is currently enrolled in the Botanical Skin Care, Natural Perfumery, and the Business Herbal courses. 
HA: Please tell us a little bit about yourself and how you started your path into herbalism. 
Shannon Mulligan-Mayernik: It was about 12+ years ago when I was asked to go to an herbal workshop at a small herb shop in Chester, NY. Little did I know that night would forever change my life. The workshop was hosted by Robin Rose Bennett, who is now my mentor and friend. The way she taught the class showed me that I, too, can create plant medicine. 
I started taking any class Robin taught, bought all sorts of herb and plant medicine books, and dove in deep. It was in 2015 that I started a 3-year apprenticeship with Robin where I learned hands-on medicine making, plant identification, and the importance of sisterhood within the herbal community. 
As of today, I've taken many herbal courses, including a few through the Herbal Academy, and am now running an herbal apothecary in northern New Jersey. 
HA: Why did you choose to pursue your herbal education with the Herbal Academy?
Shannon Mulligan-Mayernik: The Herbal Academy always offers unique classes, which is one of the main reasons why I am always signing up for new courses. The community that HA also fosters is one like no other. I am constantly learning from other students in their active Facebook group. HA offers unlimited resources to learn from and their blog is one of my absolute favorites.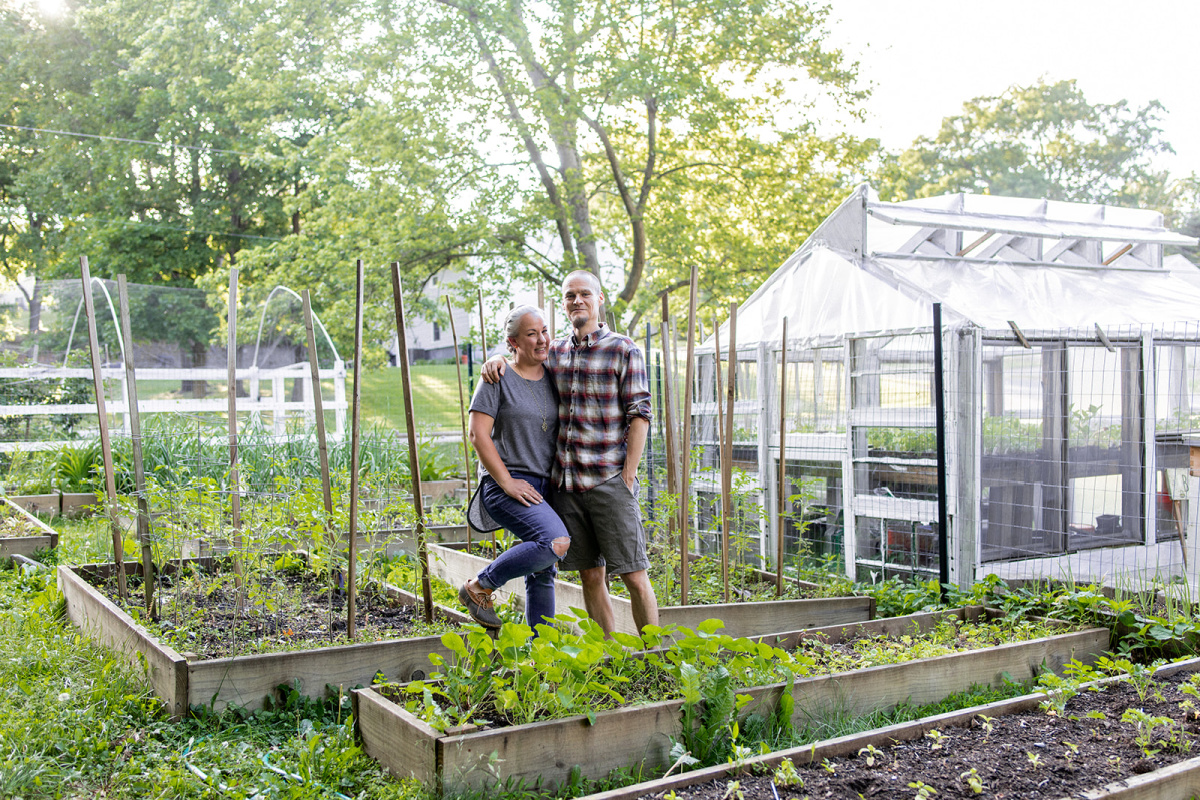 HA: Do you own an herbal business or brand?  
Shannon Mulligan-Mayernik: My husband and I own Mayernik Kitchen, an herbal apothecary located in northern New Jersey. We grow over 50 medicinal herbs on our herb farm in Sussex County, NJ, which we use to create our plant medicines. We offer a wide range of classes to our community, which allows anyone who is interested to learn more, locally. 
HA: How did your Herbal Academy courses help shape or improve your business? 
Shannon Mulligan-Mayernik: Herbal Academy courses have allowed me to dip my toes into several different areas of herbalism. Not only do I learn about specific plants through the Herbarium monographs, but I have also learned different techniques for making herbal formulations through the HA blog and the resources that are offered. I would agree 100% that Mayernik Kitchen has become the business it is today due to the many offerings from HA. 
HA: Tell us, what's next for you in your herbal journey? 
Shannon Mulligan-Mayernik: At this time of the interview, I am in the process of obtaining my certificate to become a Certified Aromatherapist through The School for Aromatic Studies with Jade Shutes. As an apothecary owner, I receive a lot of questions about essential oils, and as a company that does not use them all that often, I think it is important for me to learn and understand essential oils so I can confidently educate our customers and clients. 
I will also continue my studies with plant identification, uses, and the creation of plant medicine, as there is always something new to learn. I am a forever student.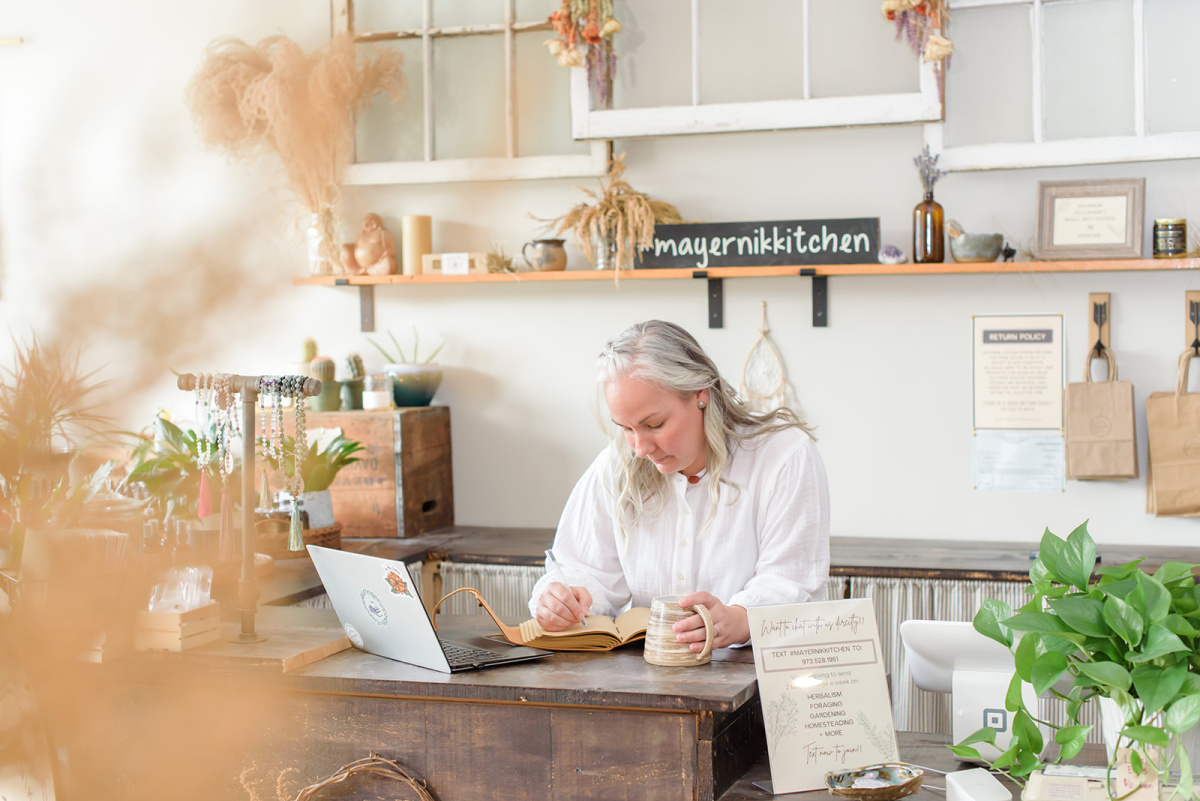 HA: What were you looking for when you enrolled in your Herbal Academy course that you were not able to find elsewhere? 
Shannon Mulligan-Mayernik: Herbal Academy offers such a wide range of courses, which is what draws me to the school time and time again. I've taken classes on fermentation (which led my husband and me to brew a new herbal beer once a week for a year!), stress relief, and intro through advanced herbal classes. There is a class for everyone! I am looking forward to the Botanical Skin Care Course to go along with my aromatherapy studies.

HA: What did you like most about your Herbal Academy course? 
Shannon Mulligan-Mayernik: I love that the courses I've taken are self paced. Even though I do love the LIVE aspect of some courses I've taken, self pace takes a bit of pressure off me when starting a new course. Life gets crazy at times, especially when farming during the summer months, so it's great to know I won't miss out on anything and can do as much or as little as I can to work through the course.

HA: If you were to recommend an Herbal Academy course to your best friend, what would you say?
Shannon Mulligan-Mayernik: Sign up NOW! It's sometimes one of the hardest steps but investing in yourself and your passions is so important. I honestly think if you are meant to do something, and you just keep on thinking about it, it's meant to be, so DO IT! Chances are, you won't regret it. 
HA: Do you enjoy the Herbal Academy online community? If so, what specifically do you enjoy? 
Shannon Mulligan-Mayernik: I LOVE the HA community. I am active in the Facebook group and love checking in with the new posts several times a week. I also love connecting with like-minded folks over on Instagram with HA's very popular hashtag, #myherbalstudies. I learn just as much from other students as I do from my courses. The community is a safe place for everyone to enjoy!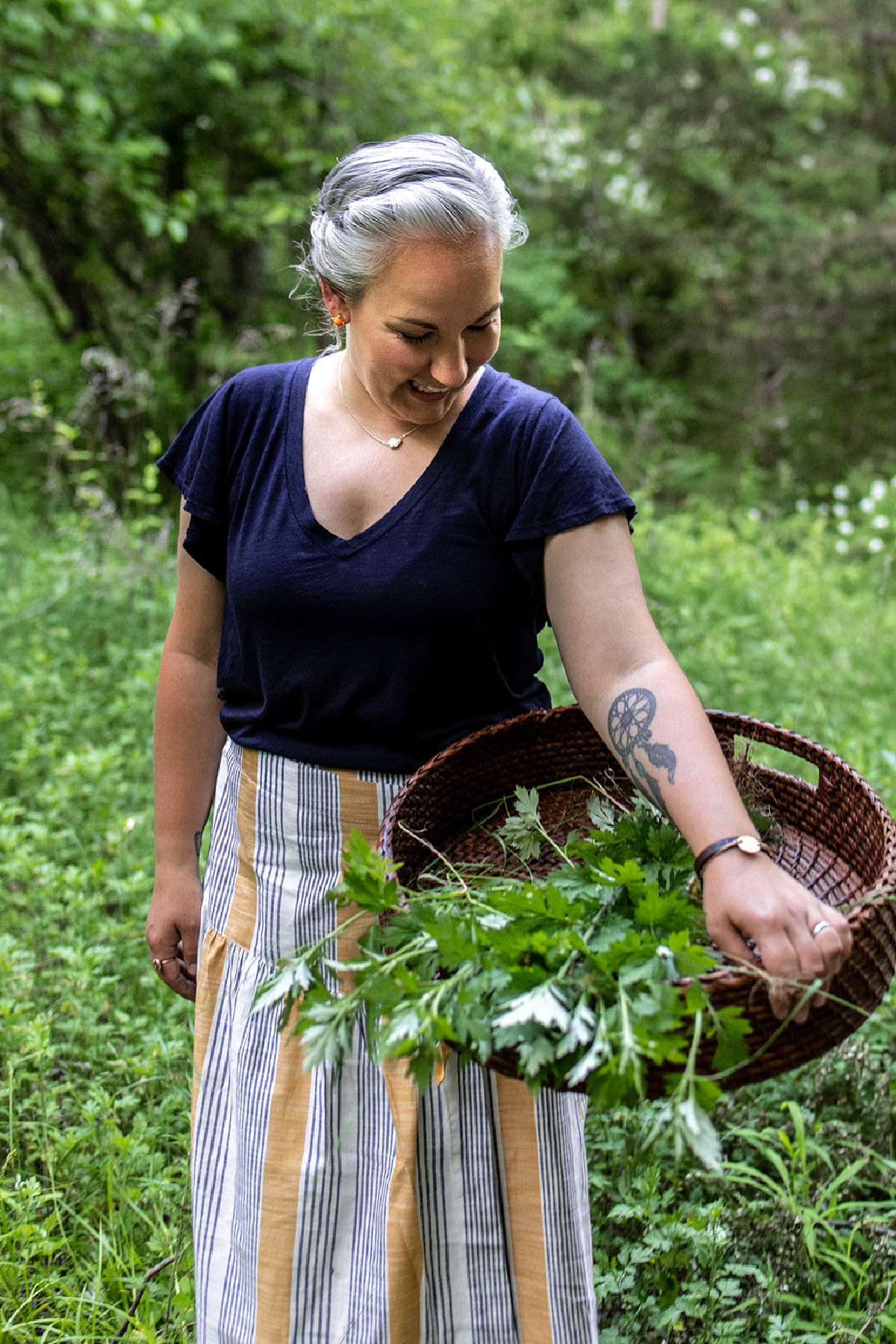 HA: How has your herbal education deepened your connection with nature and the seasons? 
Shannon Mulligan-Mayernik: As someone who was working a corporate job, 9-5, indoors ALL the time, the shift for me was amazing. I left the corporate world after 12 years and worked on a local farm for the following 3 years. Starting and ending my workday outdoors was simply amazing, even through the heat of summer and the coldness of winter. That transition from sitting in a chair to being on my feet, outside and in greenhouses, allowed me to connect much more with nature and the changing seasons. Now that we have our own farm, I am even more connected to the earth, the moon cycles, and the deepening of plant knowledge. 
HA: How has your herbal education deepened your connection with your personal health and well-being?
Shannon Mulligan-Mayernik: Before I got into herbalism, more than 12 years ago, I knew nothing about it. I did not grow up knowing about herbalism and would take over-the-counter meds for everyday ailments. It wasn't until the first class I took that a light switched on in my head that there was an alternative. I am forever grateful that I have not faced any serious health issues that I could test my herbal knowledge on, but I will reach for ginger if I have digestive issues and mullein leaf when I have respiratory issues. I also use herbalism as a preventative. I believe this is why I have not found myself in any situation where I need a strict protocol of herbs.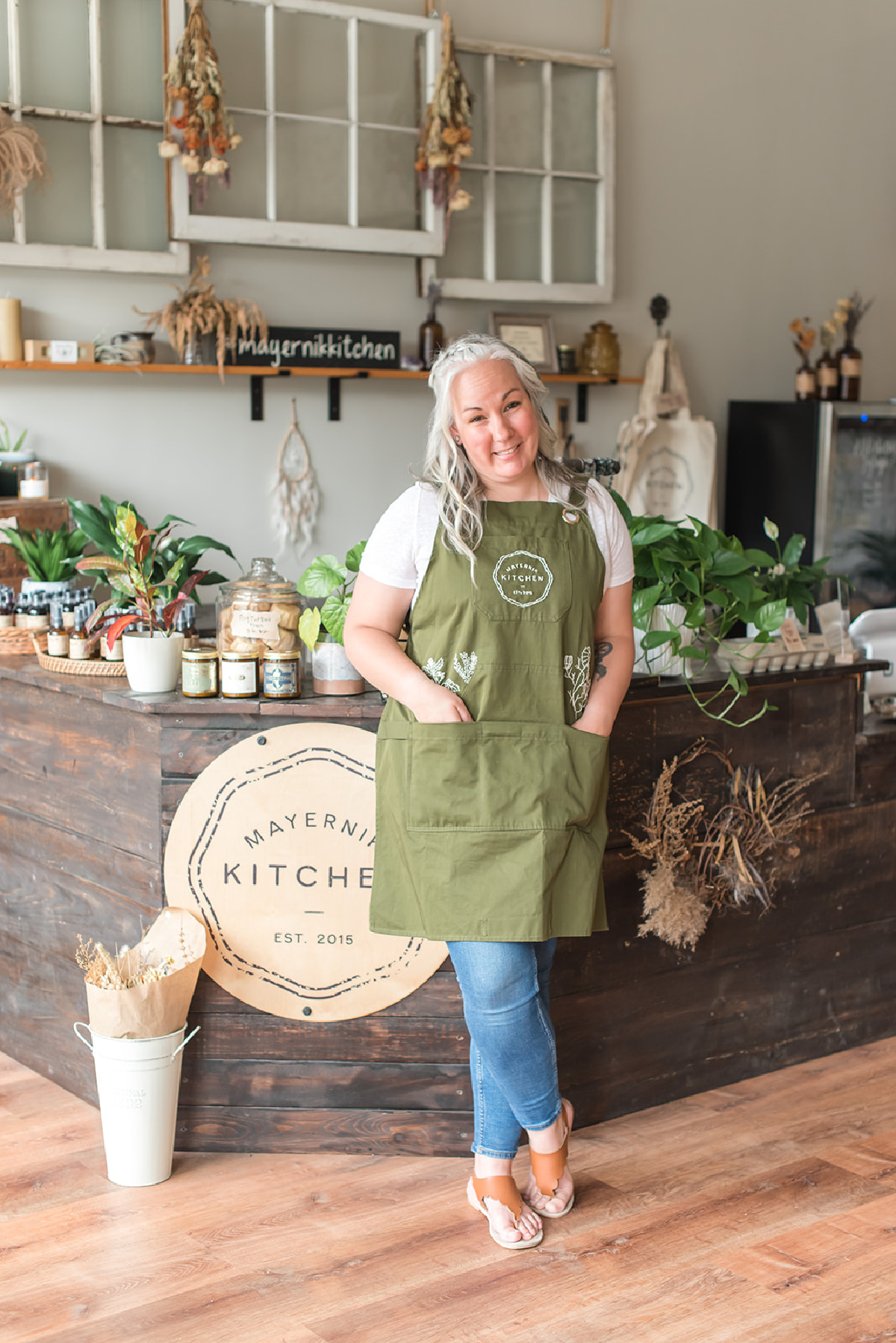 HA: Do you feel empowered by your herbal practice? 
Shannon Mulligan-Mayernik: Absolutely! Not only am I learning each and every day about how plants can benefit our lives, but I am able to teach others about it, too. In the suburban area in which I live, herbalism is not something with which many are familiar. So, as I learn more I educate those who have an interest in learning. I've become somewhat of an expert in the field, and folks look to me for advice and suggestions. 
HA: Is there a specific herb that you feel particularly drawn to? If so, why do you think that is OR what is it about that plant that fascinates you?
Shannon Mulligan-Mayernik: Since 2016, one of my plant allies has been white pine and I am always drawn to it. At our home, we have four white pine trees that border our garden and I look at those trees as the protectors of the garden. Not only is white pine the Tree of Peace, it also offers a high amount of vitamin C, something many of us lack during the cold, winter months. 
One of my favorite things to do is take a walk out back and pick a few fresh needles to make a tea with. The astringent yet grounding taste of white pine is one of my favorites. White pine is an evergreen, so it's also a wonderful tree to work with throughout the winter months here in New Jersey. We also use white pine for an herbal steam to help with cold/flu symptoms that tend to sit in your chest. White pine will always be an ally to me and I am lucky enough to have its medicine just steps from my backdoor.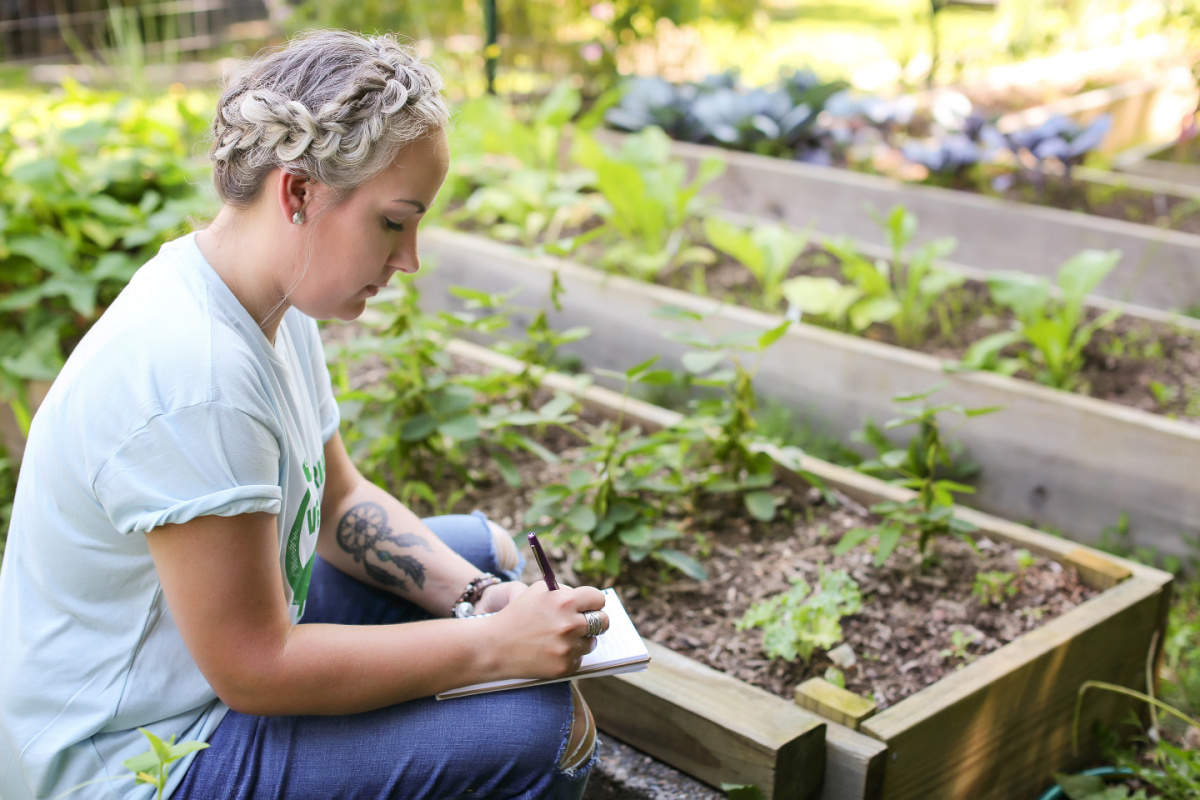 HA: Has your herbalism experience encouraged you to learn and explore other related niches, like botanical crafts, gardening, natural dying, aromatherapy, etc?  
Shannon Mulligan-Mayernik: Yes, absolutely. Right now, I am enrolled in a course with Jade Shutes through The School of Aromatic Studies to become a Certified Aromatherapist. I am learning so much about plants from an aromatherapy point of view. This knowledge overlaps with my studies on using plants as a whole in herbalism. 
Flower essences are also something I have studied and will continue to study. At this time, we make over 20 flower essences from plants we grow or forage locally, and find their medicine to be so powerful. I hope to continue my studies on clinical applications of flower essences at some point. 
And lastly, I have taken courses on how to incorporate herbs when people are facing the end of life. I find death doulas to be fascinating and this is something I know I will study more in the near future. 
When you work with plants, the ideas and teachings are endless. 
(P.S. I think HA should offer a FE or end-of-life class!)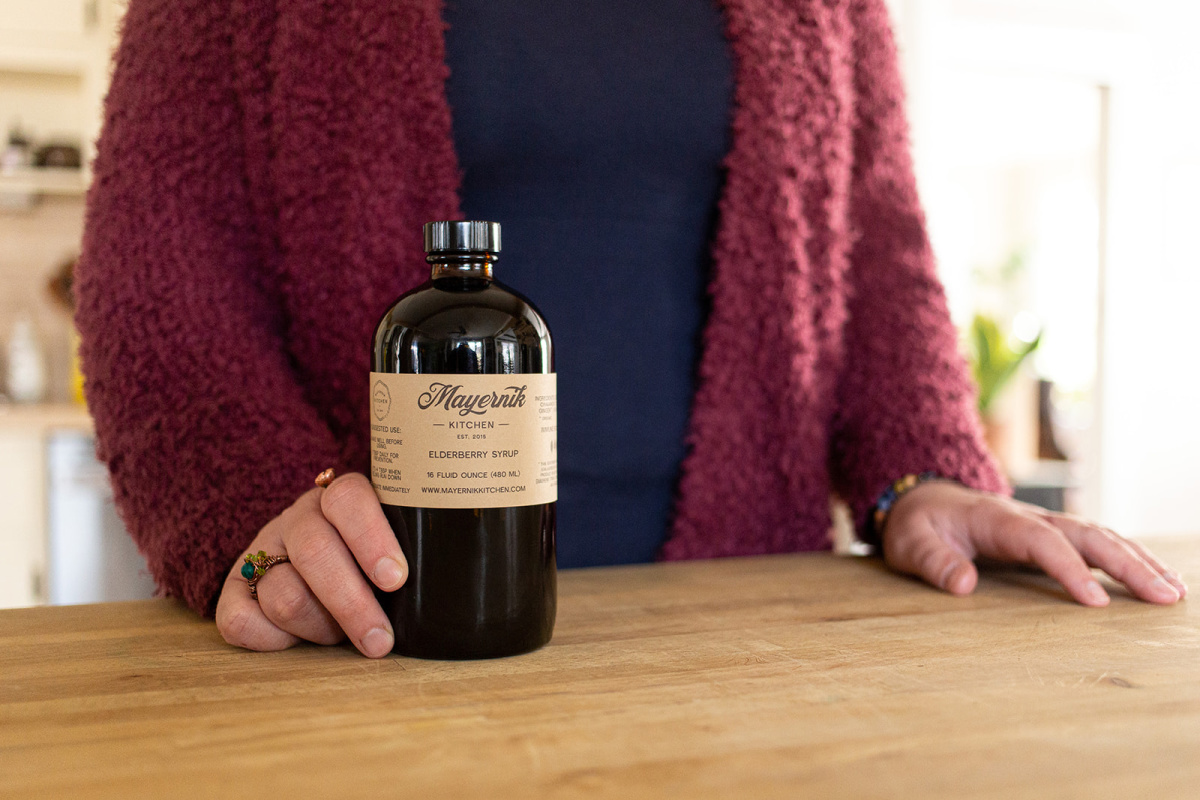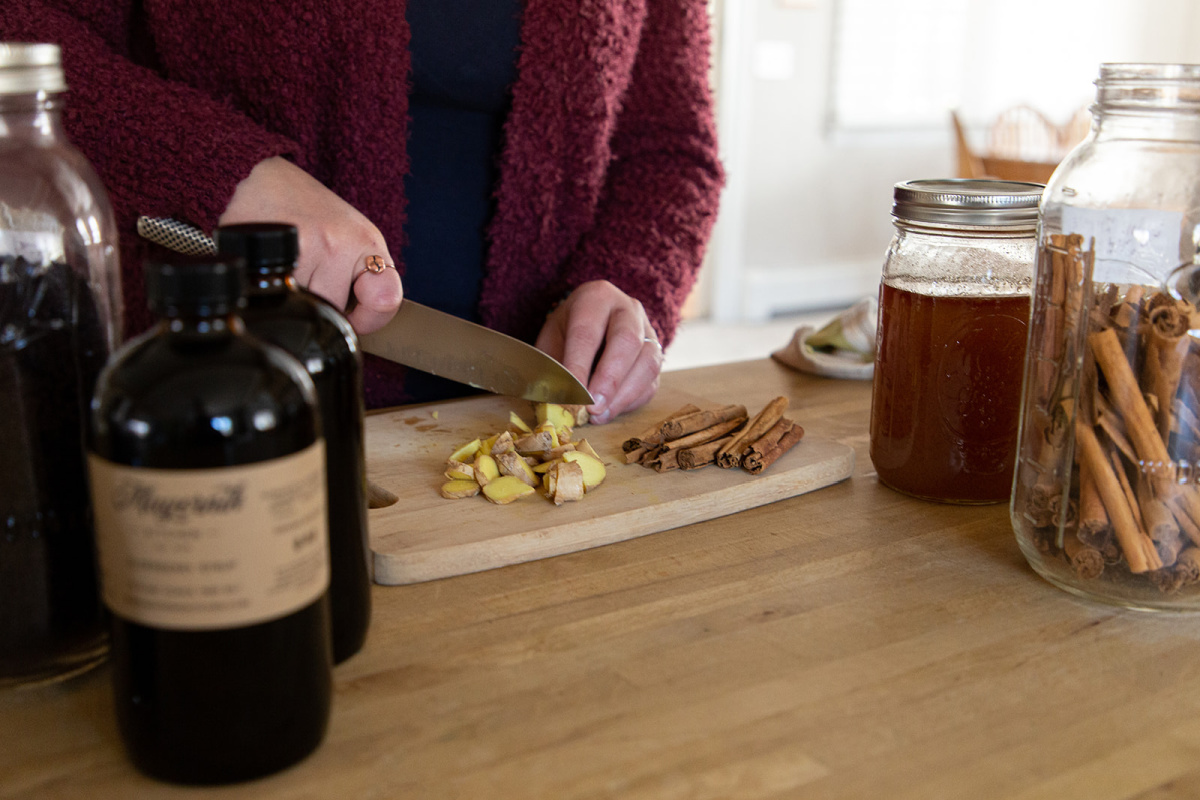 HA: How do you find yourself incorporating herbalism into your daily life? 
Shannon Mulligan-Mayernik: No day is ever the same for me, but each day I do enjoy a cup of herbal tea. That can be anything from holy basil to lemon verbena to peppermint. I also enjoy a shot of elderberry syrup daily to keep my immune system running smoothly. Tinctures are always only a reach away so any time I am not feeling 100%, I have a wide selection from which to choose. I use hydrosols daily on my skin, as well as herbal-infused oils. I usually end my day with my absolute favorite night time tincture, mugwort. It helps me sleep deeply and dream wildly!

HA: Did you feel that something in your life was missing before you discovered herbalism? If so, what do you think it was and how has herbalism helped? 
Shannon Mulligan-Mayernik: To be honest, I don't. I think it's because I didn't know about it, so I didn't miss it. When I came to learn about herbalism and started studying non-stop, I felt I had only gained something and it wasn't something I was once missing. I hope I give that excitement and happiness to those who come to our classes or workshops and may be learning about herbalism for the first time. 
HA: Which herbalism teachers, authors, or peers do you find most inspiring, and why?
Shannon Mulligan-Mayernik: First and foremost, I have to give credit to my mentor and friend, Robin Rose Bennett. I have learned so much from her and if she wasn't the one teaching the first-ever herbal workshop I attended, I am not sure I would have fallen in love with herbalism the way I did. 
Others I have studied from are Rosemary Gladstar, Juliet Blankespoor, Asia Suler, Annabel Margaret, Rosalee de la Foret, Katja, and Rin from CommonWealth Holistic Herbalism, Paul Tappenden, and 7Song, just to name a few!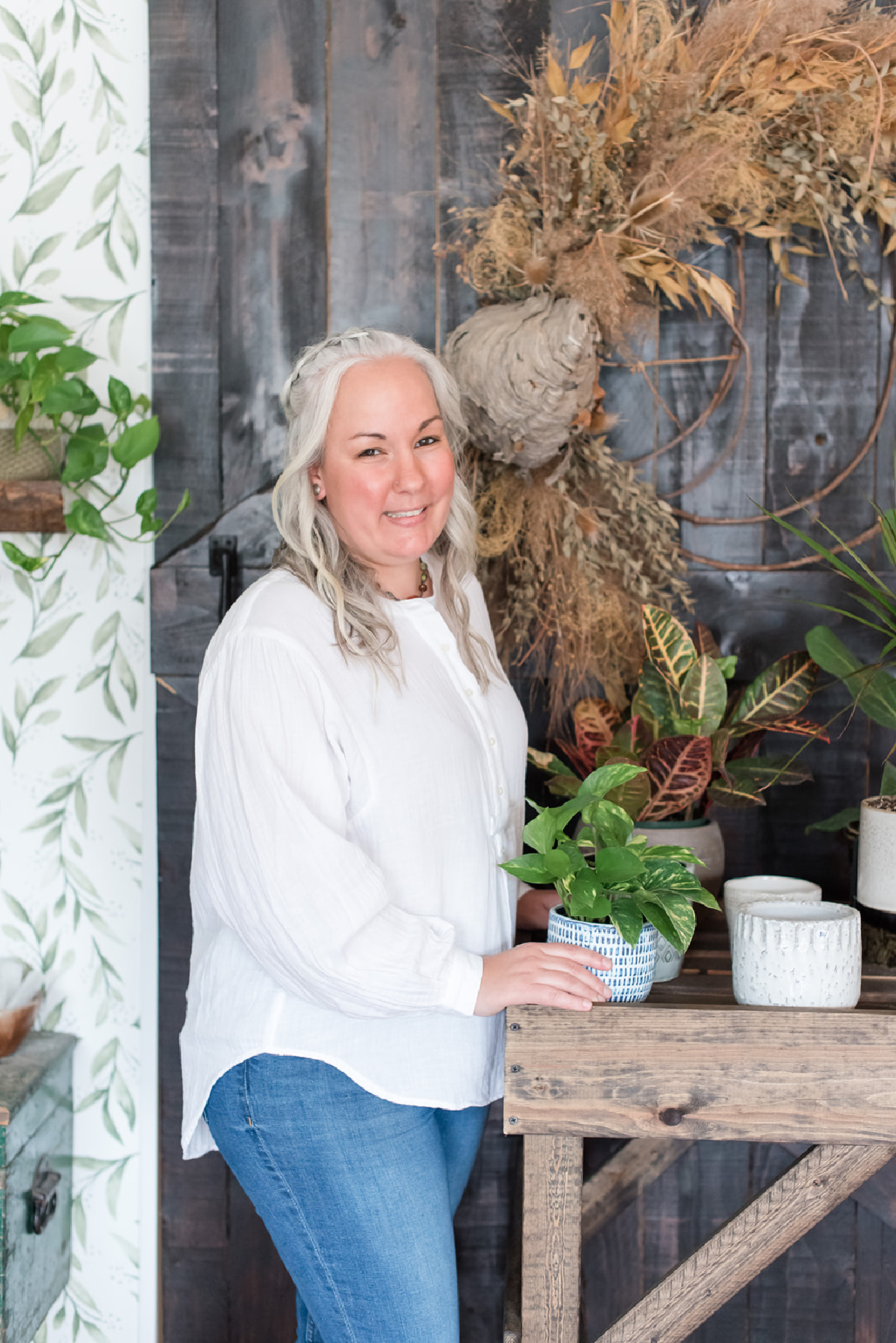 HA: Do you enjoy sharing your herbal knowledge with others in your life via recipes, products, photography, blog posts, community workshops, etc? 
Shannon Mulligan-Mayernik: Yes! With owning Mayernik Kitchen, education is one of my top priorities! On our website, we have an updated blog with new posts weekly. We also have a Medicinal Herbs 101 page where you can search over 130 plants for info on how to grow, harvest, and make them into herbal preparations. We also send out a weekly newsletter to our subscribers and offer workshops/classes in our shop. Education is so important to me and I think it's one of the best ways to create community. Just like folks did back in the day, story sharing and education is how traditions and rituals get passed down from one generation to another.
HA: If you could provide any tip or encouragement to those just starting their herbal studies, what would it be?
Shannon Mulligan-Mayernik: Pick ONE plant and sit with it. Learn everything about it. Do not get overwhelmed by the thousands and thousands of plants you want to learn about. Take notes and videos of the plants. Read about your plant in different books as everyone will have something different to share. Once you feel confident knowing as much as you can about one plant, move on to the next. I find this to be extremely helpful in my studies as knowing a plant inside out will benefit me more than knowing one or two things about many plants. Plants deserve our time, attention, and energy, so offer that to them.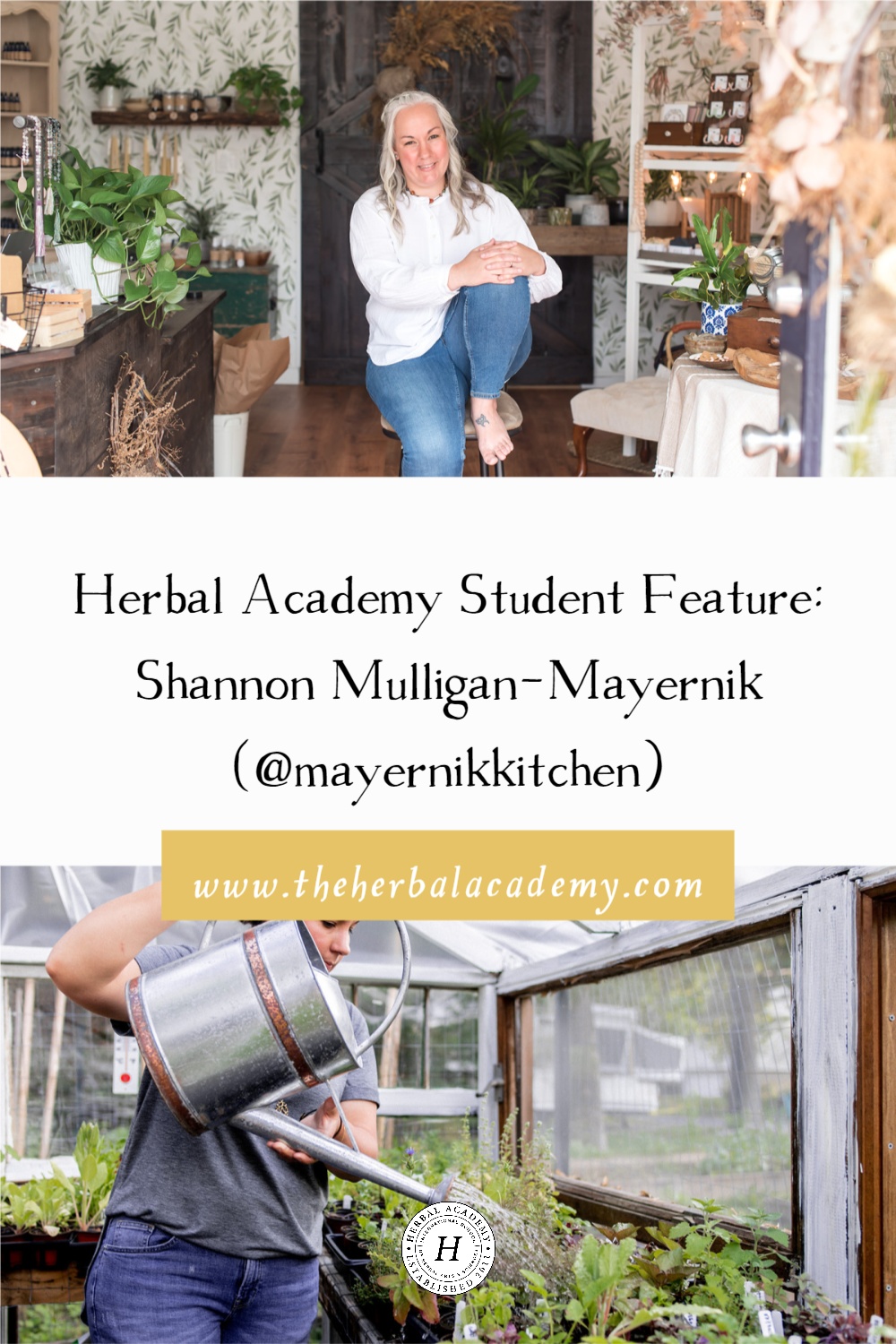 Stay tuned for the next installment of our Student Feature Series with Elliot Durt (@the.durt.family).
Read past student interviews with:
Farai Harreld (@thehillbillyafrican)
Hannah Lasorsa (@hannah_aften)
Shiang-ling Bissonnette (@halfbakedbarelymeasured)
Liz Witter (@backcountrybotanicals)
Adriana Jensen (@backcountrybotanicals)
Inspired by Shannon's herbal journey? Further your own journey today by perusing our online herbal courses.