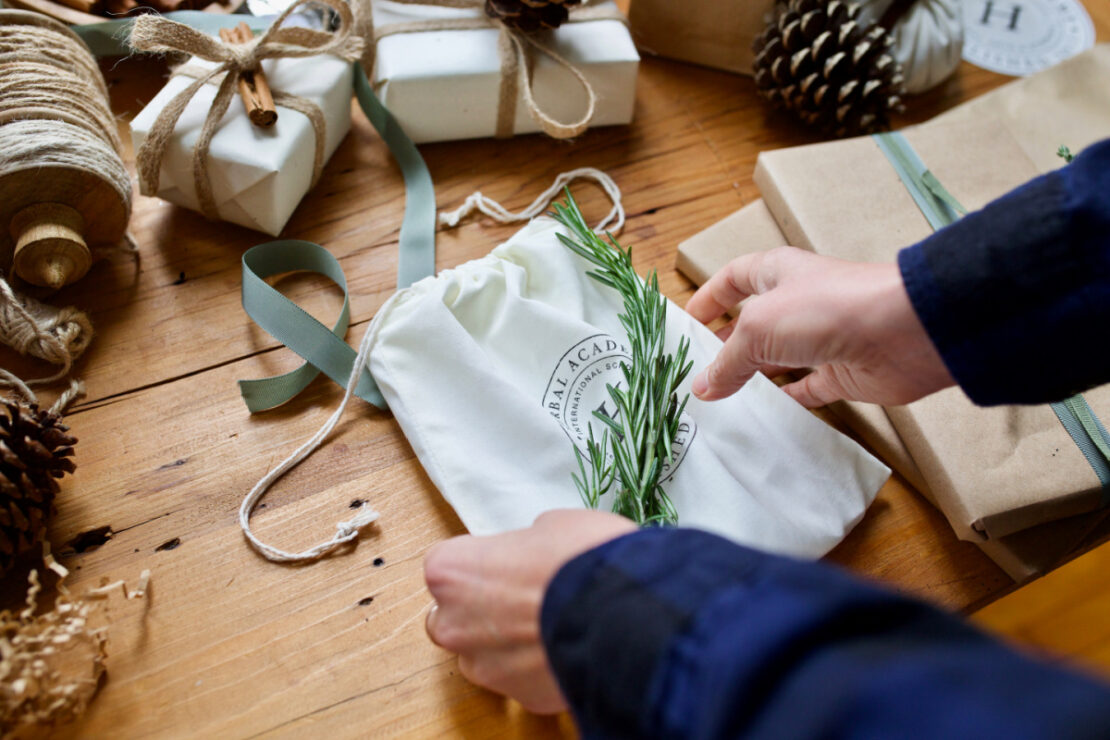 15 Heartwarming Herbal Gifts for Plant Lovers
It's the season of gift giving once more! If you are preparing your gift list and in need of ideas for the herbalists in your life, we've got quite the list for you. Deliver heaps of herbal joy this year with these heartwarming herbal gifts for plant lovers, from the botanically curious beginner to the well-honed herbalist, forager, and everyone in between — including yourself!
Cozy, Wearable Herbal Gifts for Plant Lovers
Forager Crewneck Sweatshirt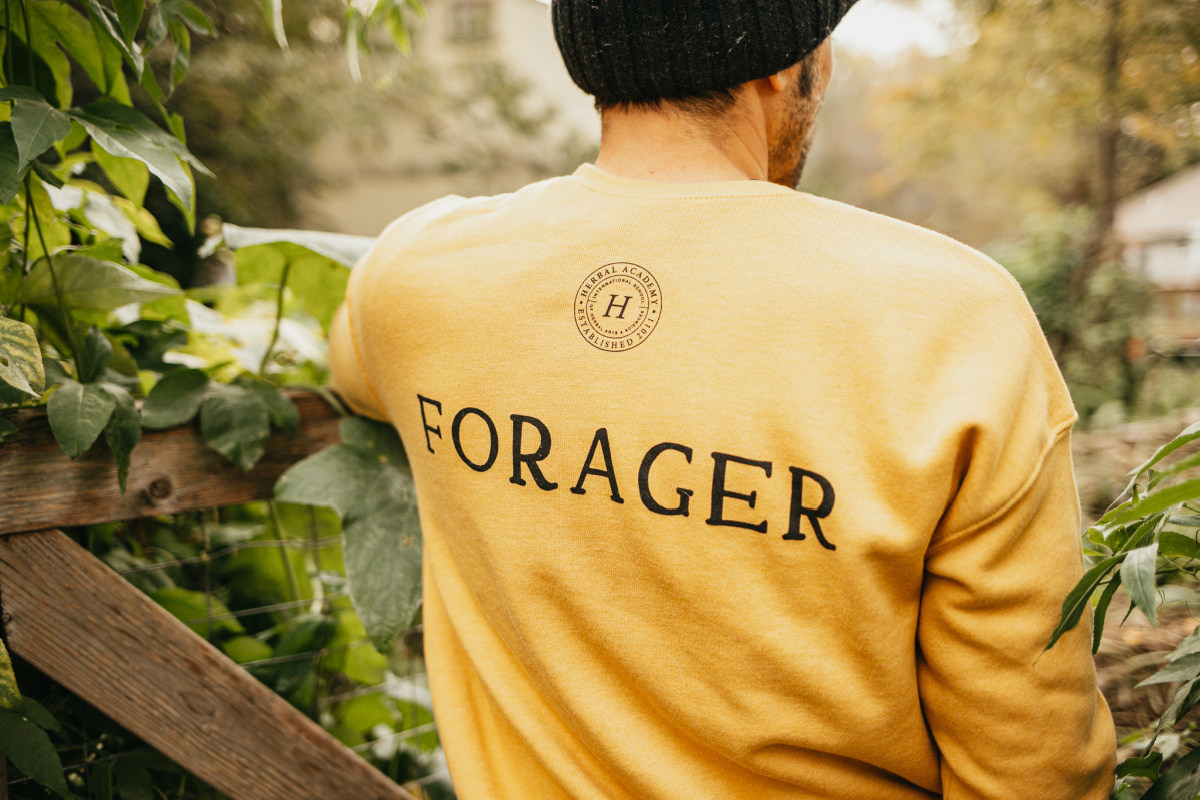 If your loved one can't get enough of foraging for wild edibles and herbs, help keep them warm on wildcrafting adventures with the Forager Crewneck Sweatshirt! They'll take delight in its comfy softness, and the included waterproof, pocket-sized informational foraging guide will make their plant walks all the more purposeful and guided.
Floral Pocket Tee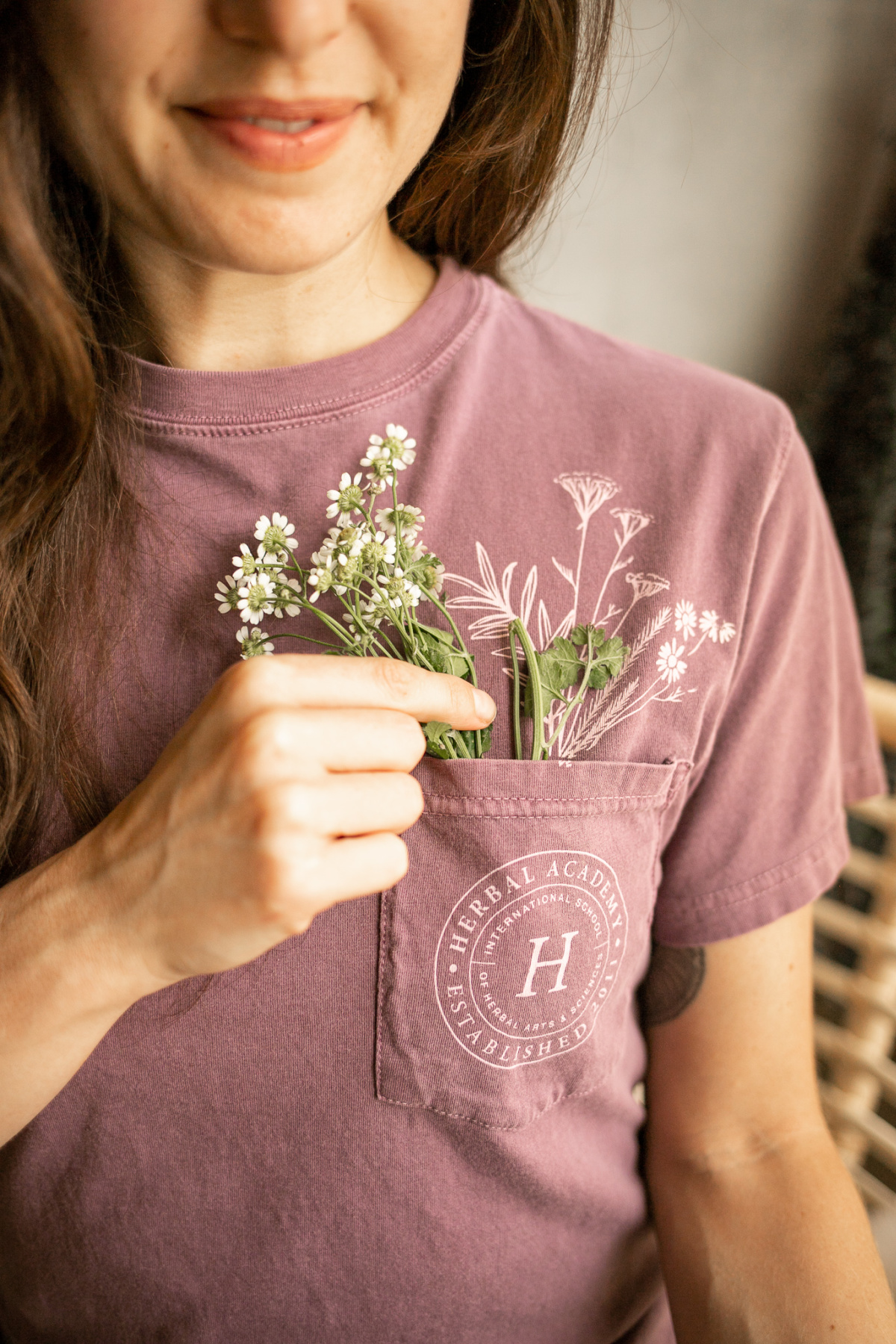 We know the feeling of a heart near-bursting with a love for plants, and we'd guess that your herbalist friends do, too! Our Floral Pocket Tee, available in two colors, features a delicate printed herbal bouquet of yarrow, chamomile, rosemary, and mint peeking out of a pocket. Roomy enough for a real herb sprig or two, gift recipients will love taking a pocketful of herbs wherever they go in this short-sleeved, 100% cotton tee.
Herbal Academy Crest Sweatshirt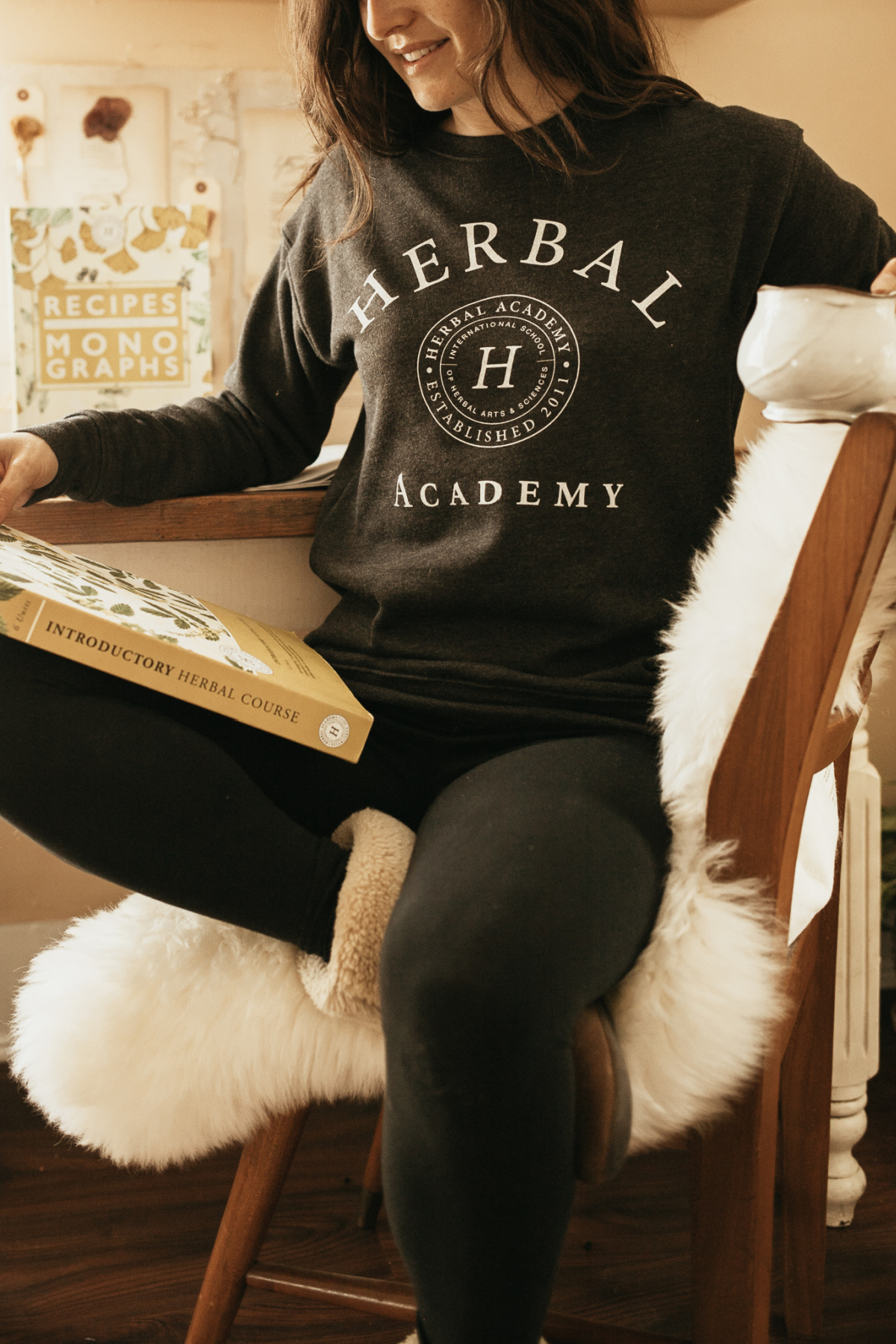 For Herbal Academy students, graduates, or anyone who loves what we're about, the Herbal Academy Crest Sweatshirt is the coziest way to show off herbal school pride. Inspired by our much-loved and well-worn high school and college crewneck sweatshirts of days past, this herbal gift is lightweight enough to layer and ultra soft to the touch, both inside and out. 
Let Hope Blossom Botanical T-Shirt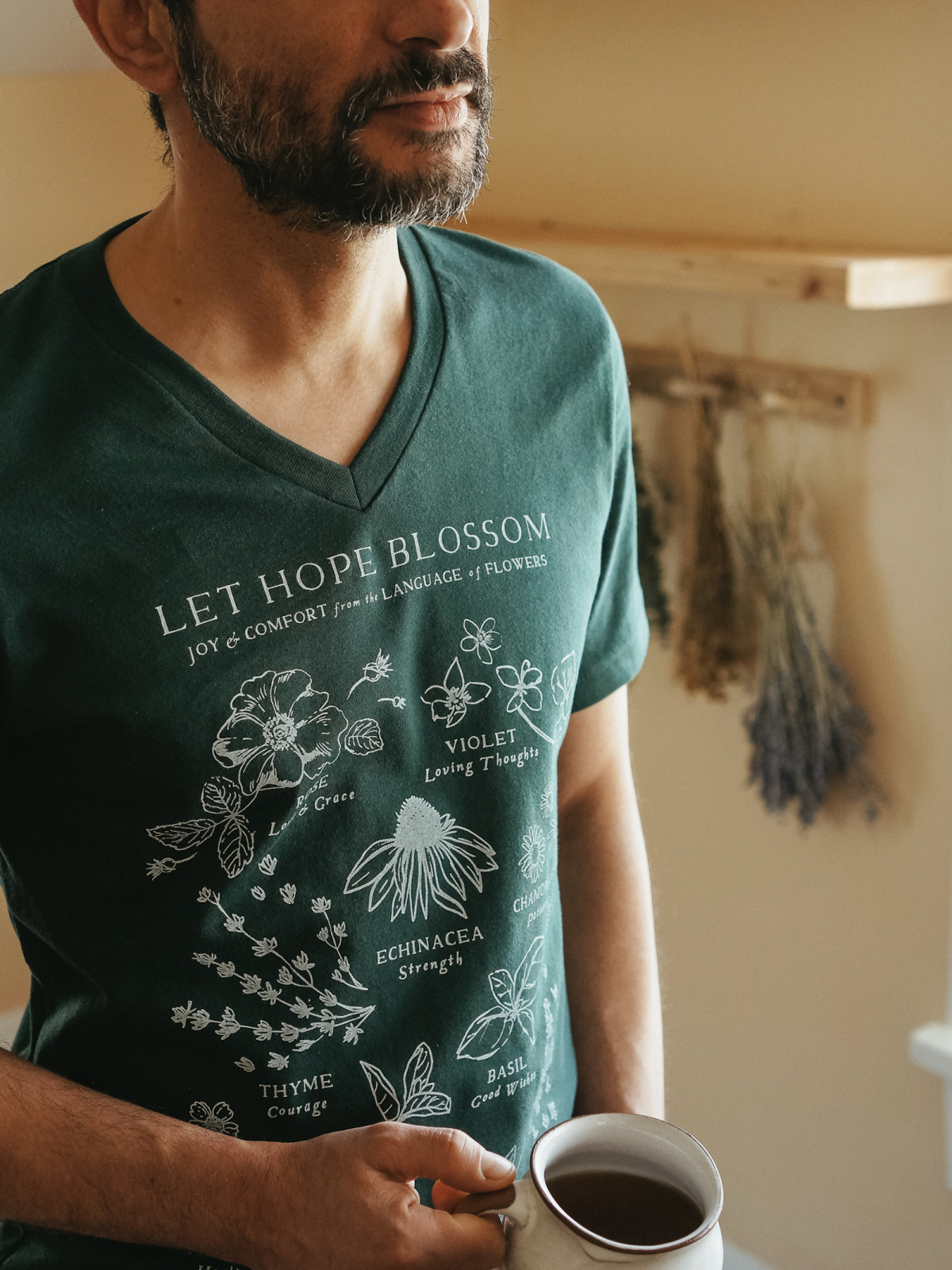 Nothing says heartwarming quite like our Let Hope Blossom Botanical T-Shirt! This herbal apparel highlights plants and their meanings that speak to strength, joy, and hope. Perfect for herbalists, garden lovers, foragers, or anyone looking to spread comfort, encouragement, and herbal inspiration, this t-shirt reminds us to find joy in all seasons. Plus, this hope-filled botanical design is also available in a sweet tank top! 
Self Care Herbal Gifts for Plant Lovers
Lavender & Flaxseed Eye Pillow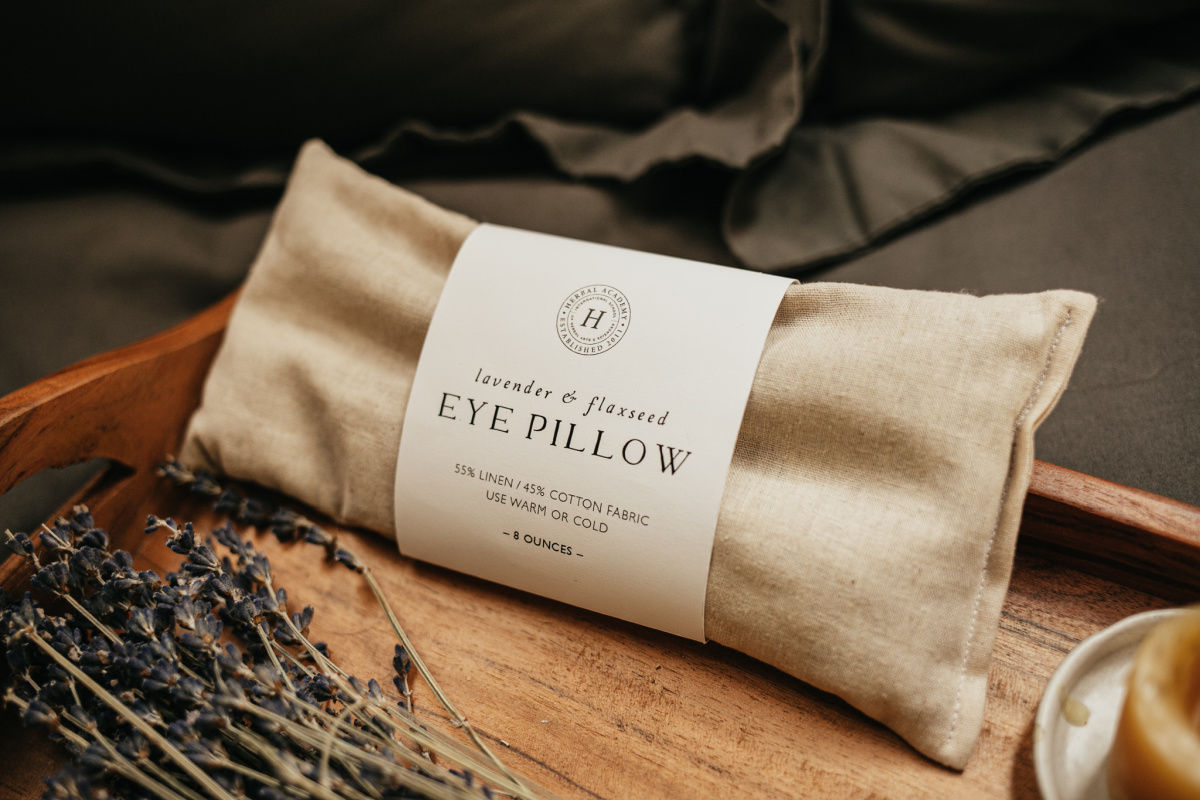 Bring some sweet herbal bliss to spa days with the simply luxurious Lavender & Flaxseed Eye Pillow. The gentle weight of flaxseed coupled with stress-soothing aromatherapy benefits from lavender join together to make a calming, comforting experience when it's needed most. For ultimate flexibility, the eye pillow may be used either warm or cold depending on need.
Evergreen Forest Epsom Salt Bath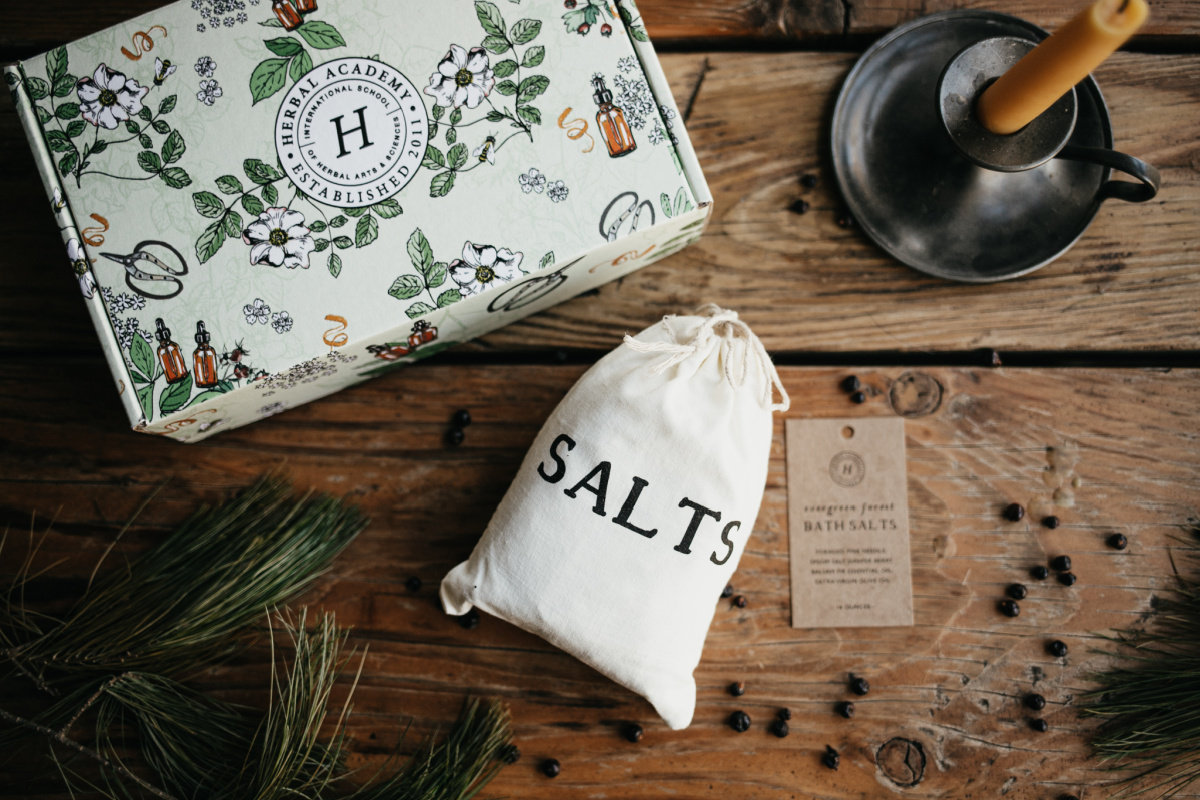 Give their winter baths and foot soaks an herbal boost with the warming Evergreen Forest Epsom Salt Bath! Wild foraged and hand blended in-house by our Herbal Academy team, this Epsom salt bath consists of a nourishing Epsom salt base, freshly foraged pine needles, certified organic juniper berries, certified organic balsam fir essential oil, and a touch of certified organic extra virgin olive oil blended and packaged in a reusable muslin bag.
The Self-Care Journal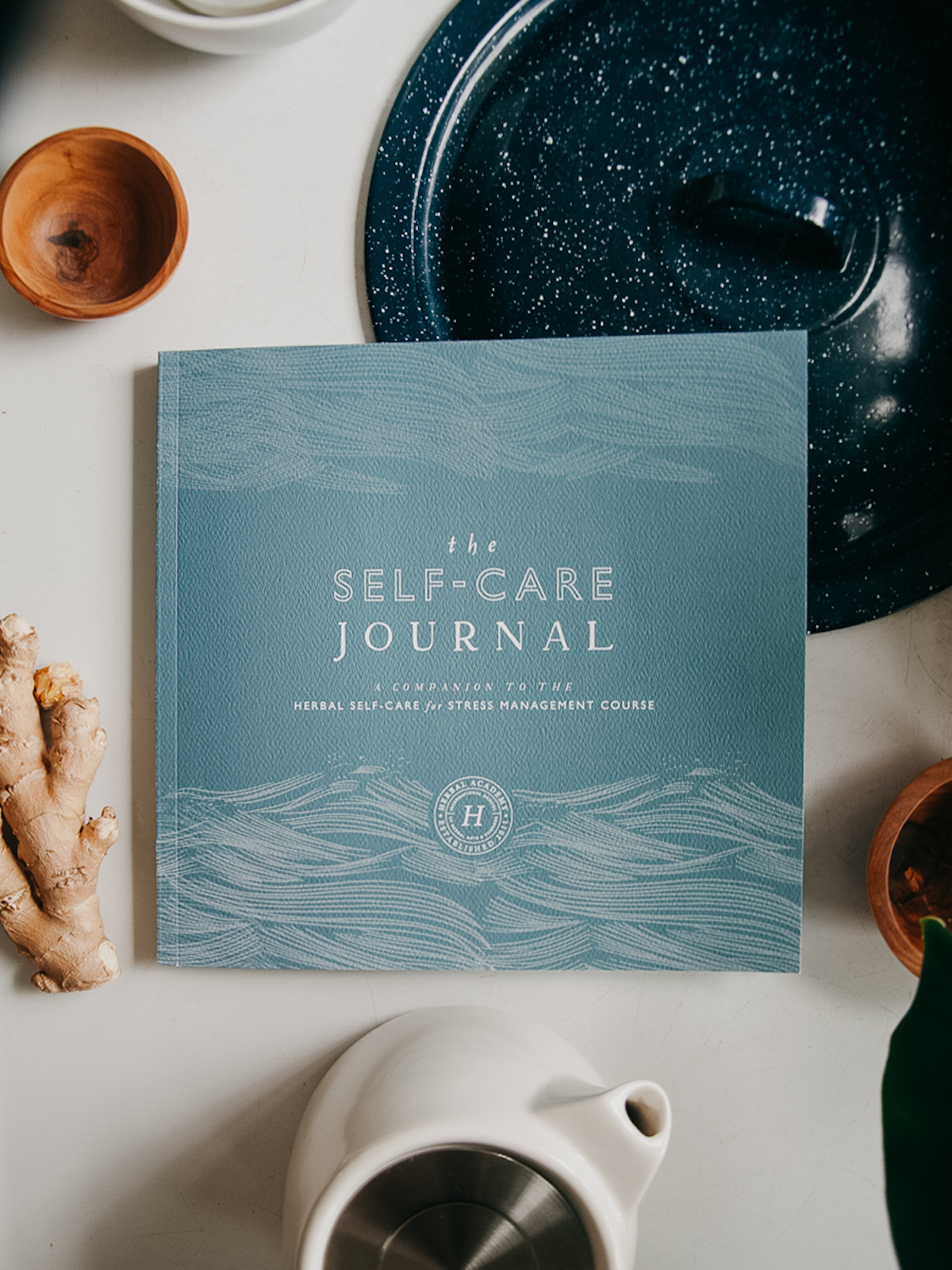 The Self-Care Journal is a wonderful gift for those who are ready to invite more self reflection and mindfulness into their daily self-care practices in a beautiful, herbalist-guided format! In 150 pages, gift recipients will enjoy soothing visuals, habit trackers, and thoughtful resources for 3 months worth of monthly, weekly, and daily reflection.
Special Anniversary Floral Enamel Mug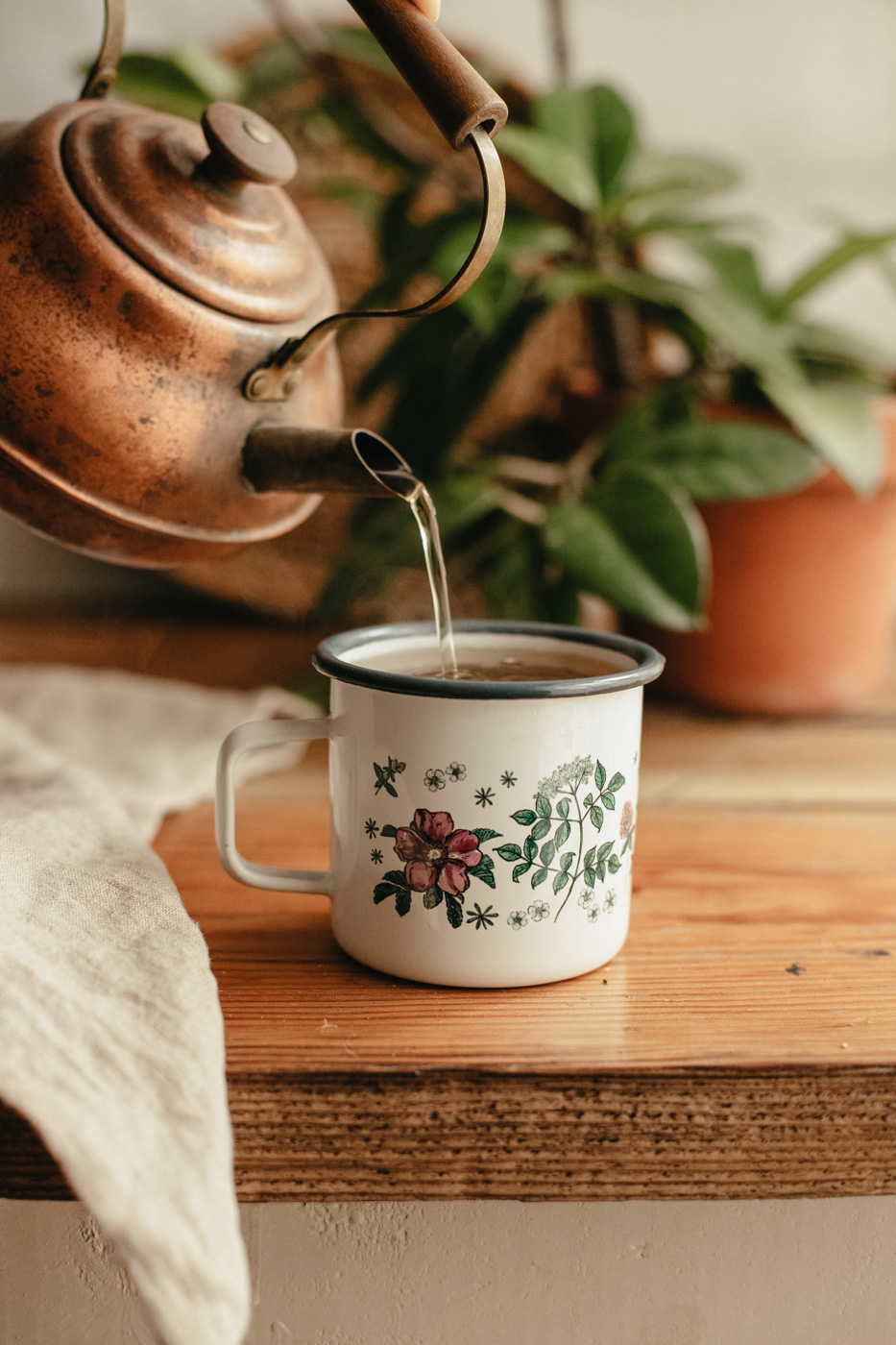 Self care in a cup of tea? We say yes to that! Our Special Anniversary Floral Enamel Mug is the perfect gift for sipping on warm teas and herbal infusions this season. These mugs are decorated with full-color herbal illustrations of elder, dandelion, clover, plantain, and rose to offer a gentle nod to the herbal journey, or simply, a love for plants! Made of durable enamel, these lovely 12-ounce mugs are rugged enough to take along in the garden, the forest, the meadow, and anywhere else the plants may beckon. 
Herbal Toolkit Gifts for Plant Lovers
Herb-Stripping Tool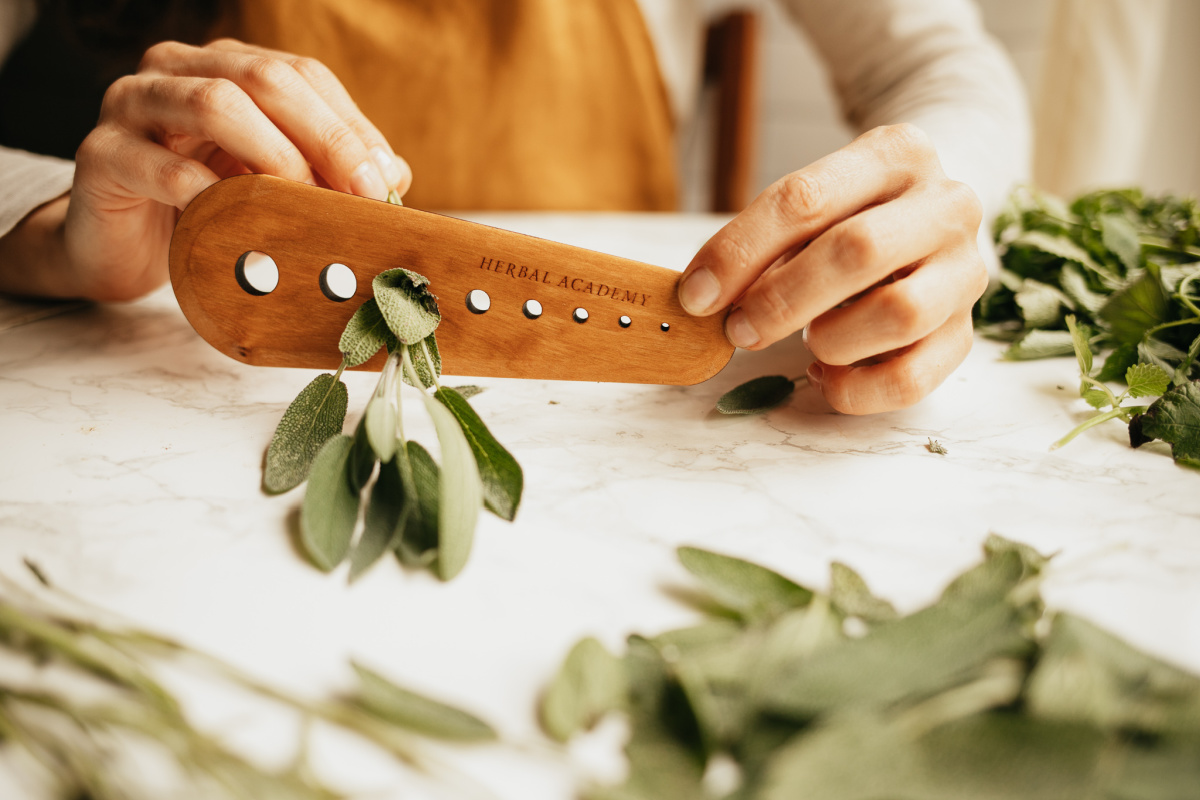 Handmade with cherry wood and embellished with our signature Herbal Academy logo, the Herb-Stripping Tool is a fitting addition to any chef's or herbalist's supply drawer. This time-saving tool is designed to quickly de-stem herbs for culinary and herbal use, making it a must-have gift for the season!
Assorted Apothecary Labels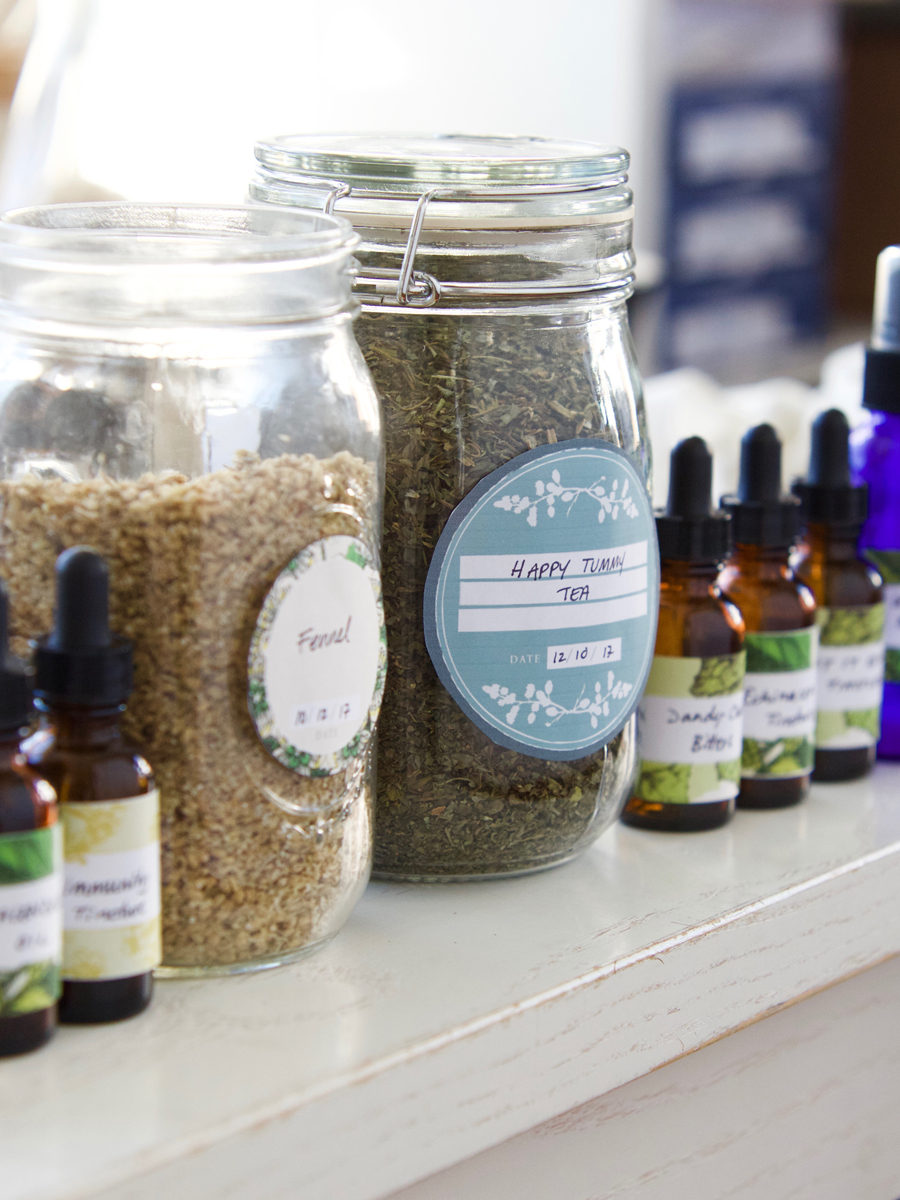 Oh, the satisfaction of an organized herbal apothecary! The Assorted Apothecary Labels feature our signature botanical patterns with ample blank space to fill in names and dates for each herbal preparation. They come in a variety of sizes and shapes to allow your herbal friends the flexibility to use these gorgeous labels however they like, wherever they like! 
Herbalist Bookmarks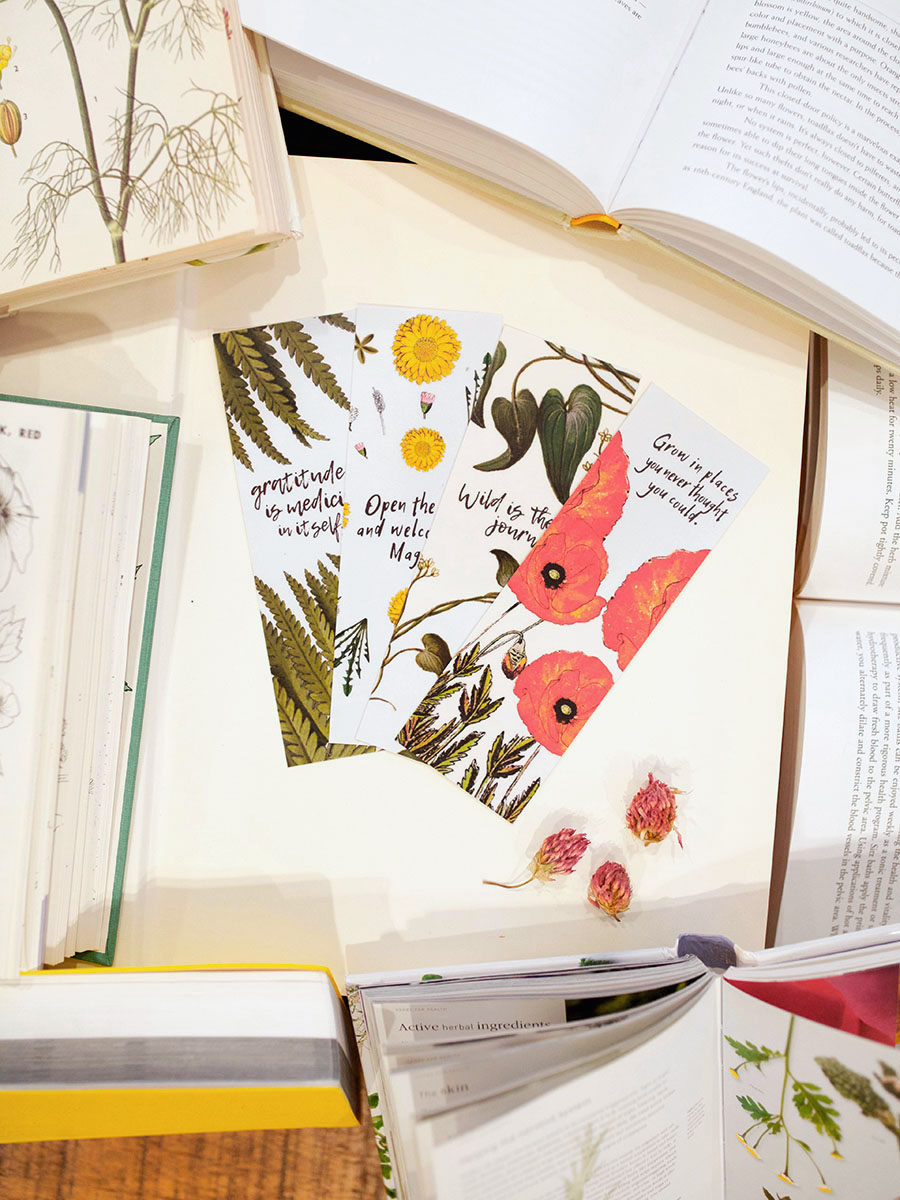 Deliver herbal inspiration to your loved ones with our uplifting Herbal Bookmarks! Each bookmark in this set of four is gorgeously illustrated and features encouraging words to ponder with each turn of the page. Tuck this gift into a favorite herbal, leisure read, or keep a couple for your own reading enjoyment!
4 oz Spray Bottle Set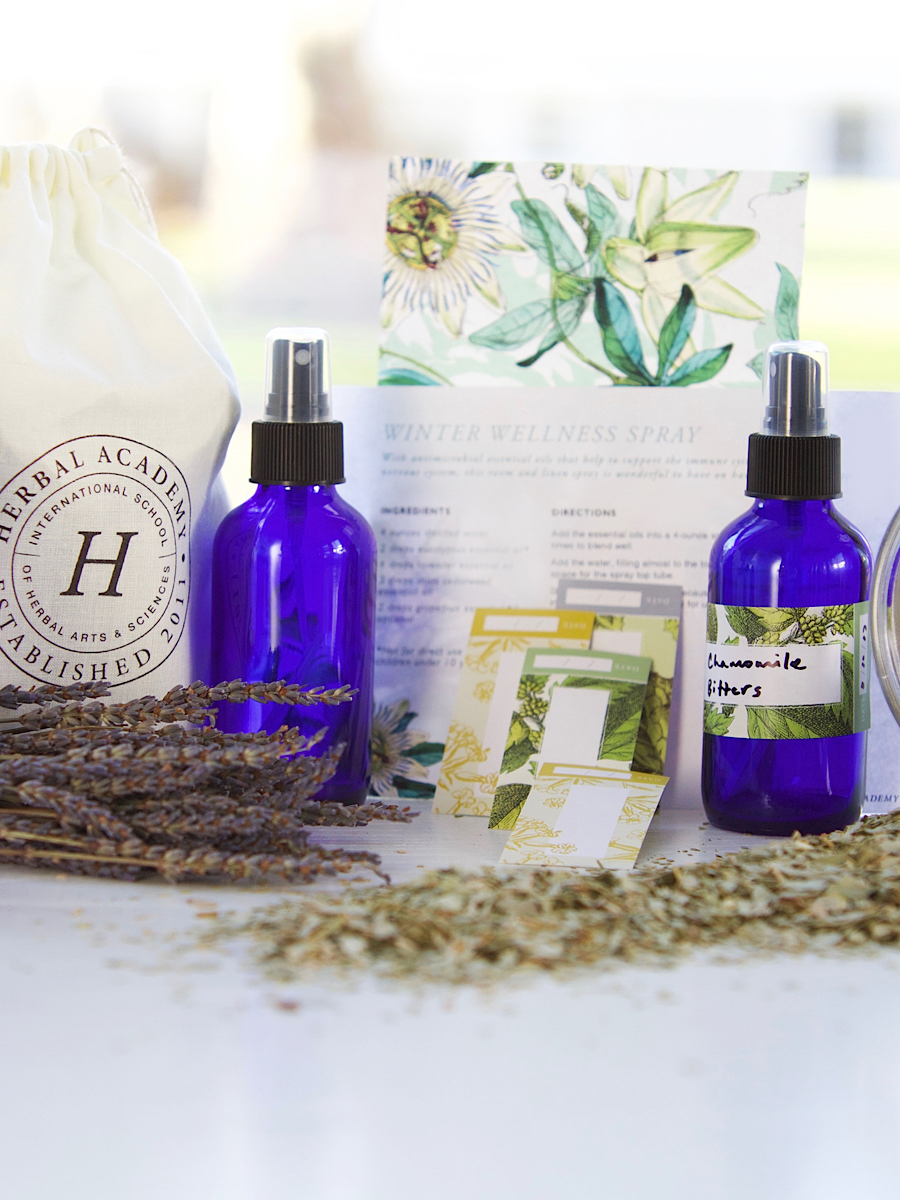 This 4 oz Spray Bottle Set is an herbal toolkit essential! Perfect for a variety of herbal preparations, this set offers versatility and style for the herbal maker. The 4 oz Spray Bottle Set also comes with a favorite Herbal Academy recipe, convenient labels for the bottles, and our signature crest print reusable muslin storage bag!
Herbal Gifts for Beginners
Herbal Journey Planner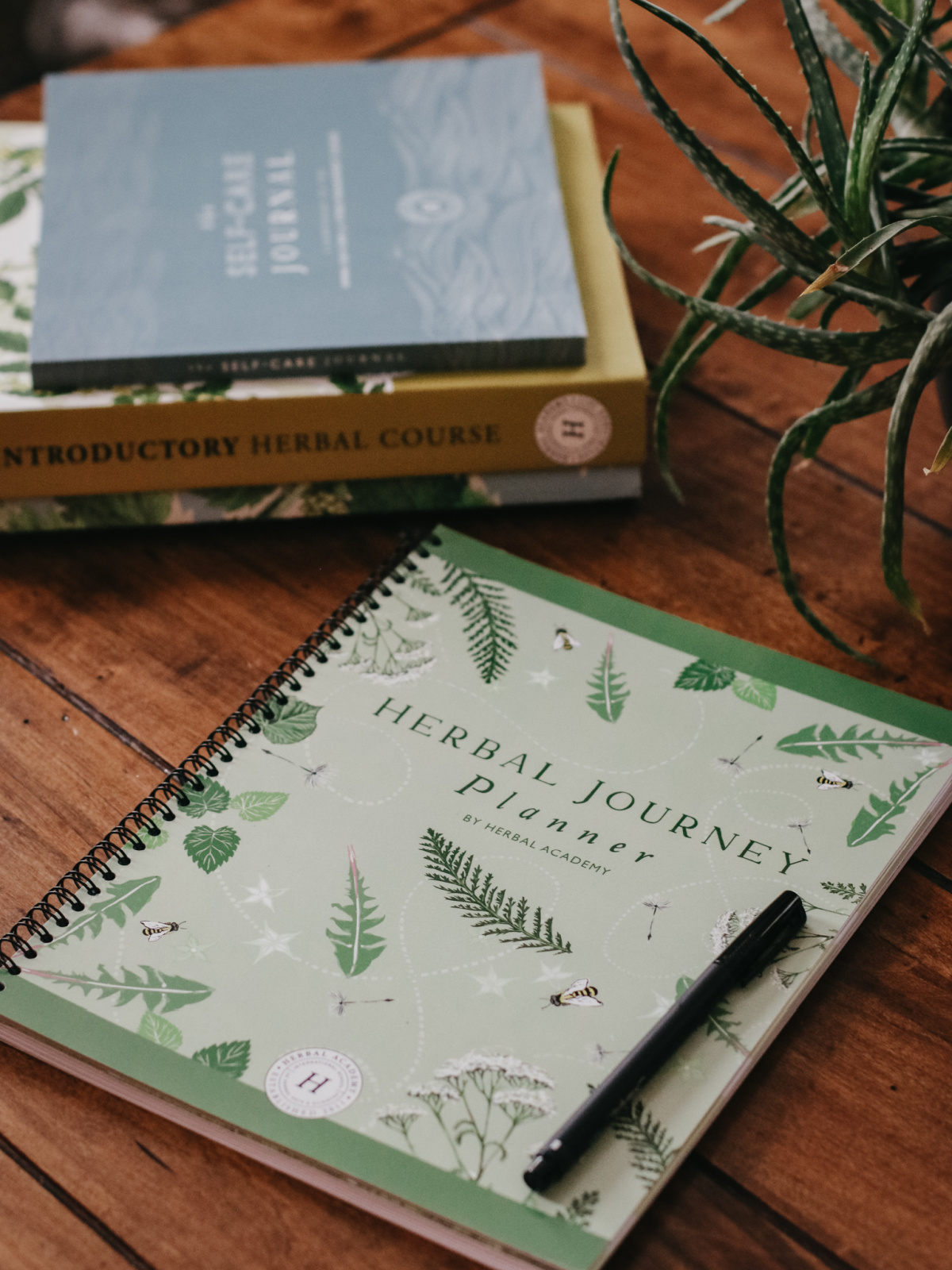 We all start somewhere on this path, but the Herbal Journey Planner makes it easy to get organized and focused right from the beginning! Ideal for anyone curious about herbalism, this carefully crafted 140-page planner comes with all of the lessons from our Becoming an Herbalist Mini Course, including bonus discovery activities, calendars, and notes pages to help illuminate individual steps of exploration down the wild and wonderful herbal path.
Botanical Skin Care Recipe Book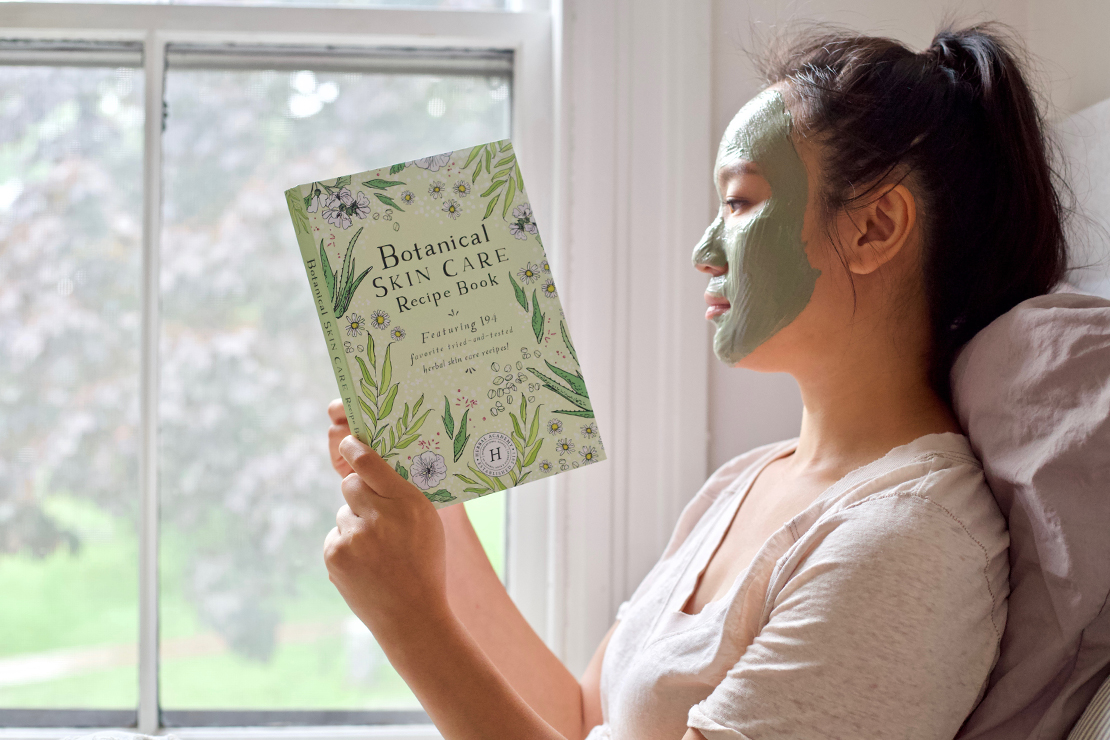 194 beginner-friendly skin care recipes await eager DIYers and skin care enthusiasts inside our much loved Botanical Skin Care Recipe Book! This complete, illustrative book offers a beautiful starting point for those daydreaming about making their own safe and effective body care recipes at home. An idea we love: order one for yourself so you can have fun getting hands-on while surprising friends and family with your unique botanical skin care creations! 
Goods Shop Gift Card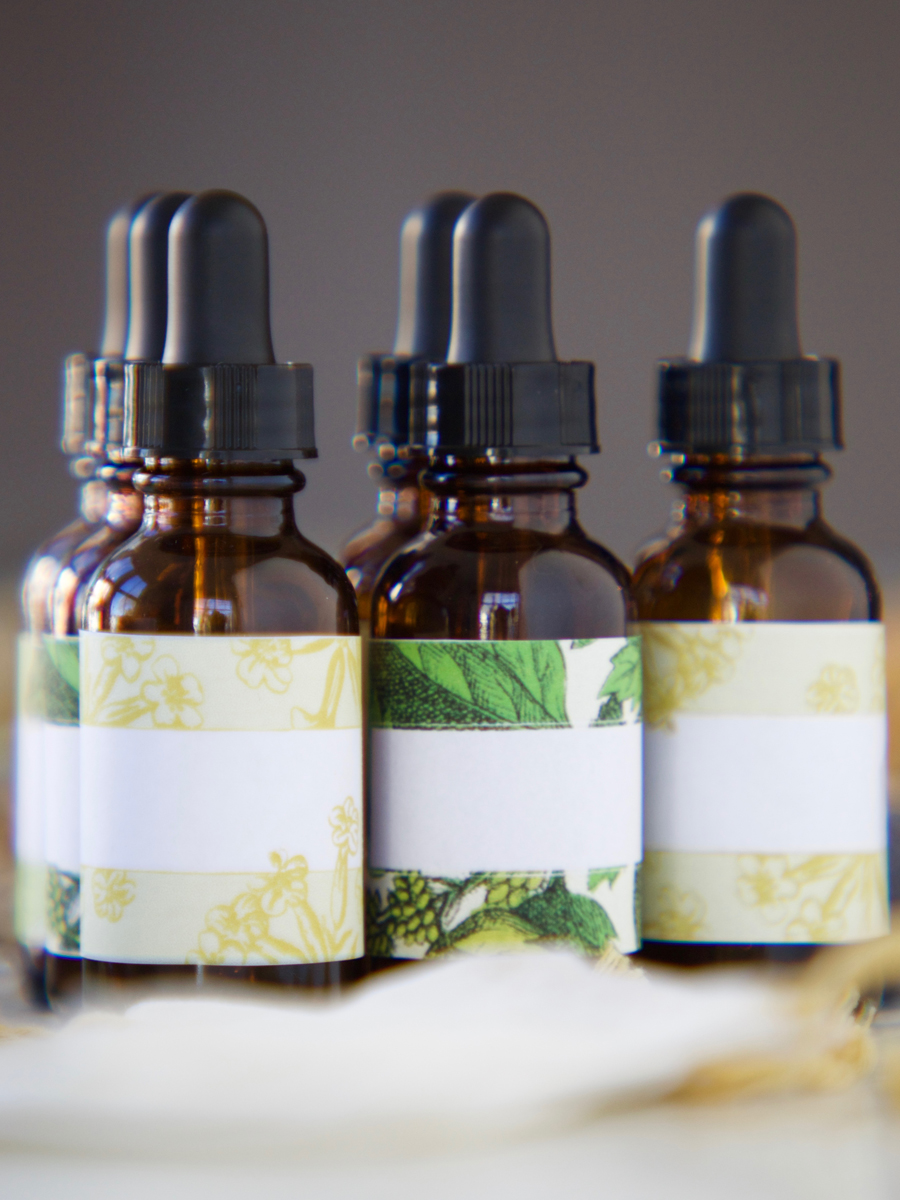 The Goods Shop Gift Card is the ultimate choose-your-own-adventure gift for the herbal beginner, and one they'll be happy to receive! While it's a safe bet, it's also a thoughtful gift — we beautifully hand write the gift card and package it up for a sweet and special delivery. Just remember to edit the Shipping Address with the recipient's mailing address at checkout.
Introductory Herbal Course Print Edition (Textbook Set)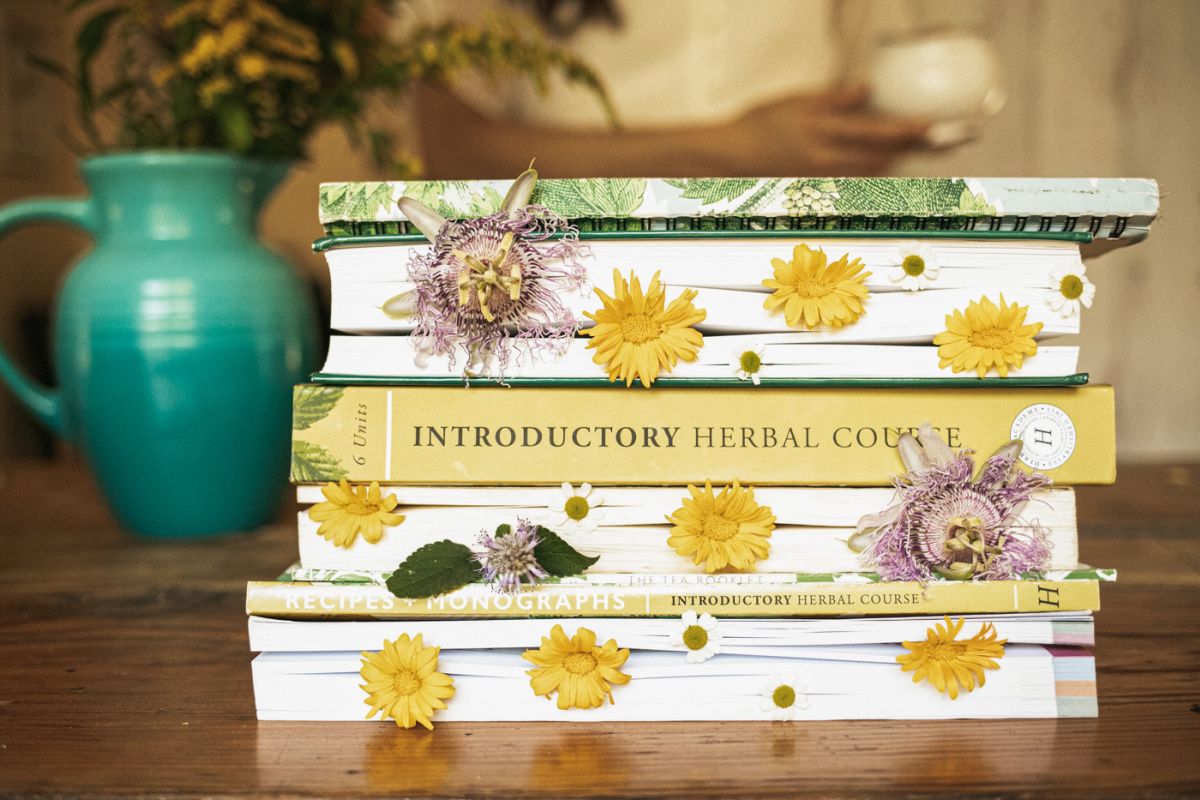 Our popular Introductory Herbal Course Textbook Set is just the thing for the herbal novice ready to set the foundation for their herbal studies. This set of books contains the entire Introductory Herbal Course in printed form, making it a practical reference and a wonderful keepsake gift, all in one! Along with the 500+ page Introductory Herbal Course Textbook, the set includes The Tea Booklet and our Recipe + Monographs book for holistic learning experience. 
With many cozy, practical, and inspiring options to explore, we hope these herbal gift ideas from our Goods Shop help you check off all the boxes for the plant lovers in your life this holiday season! 
Happy almost Holidays!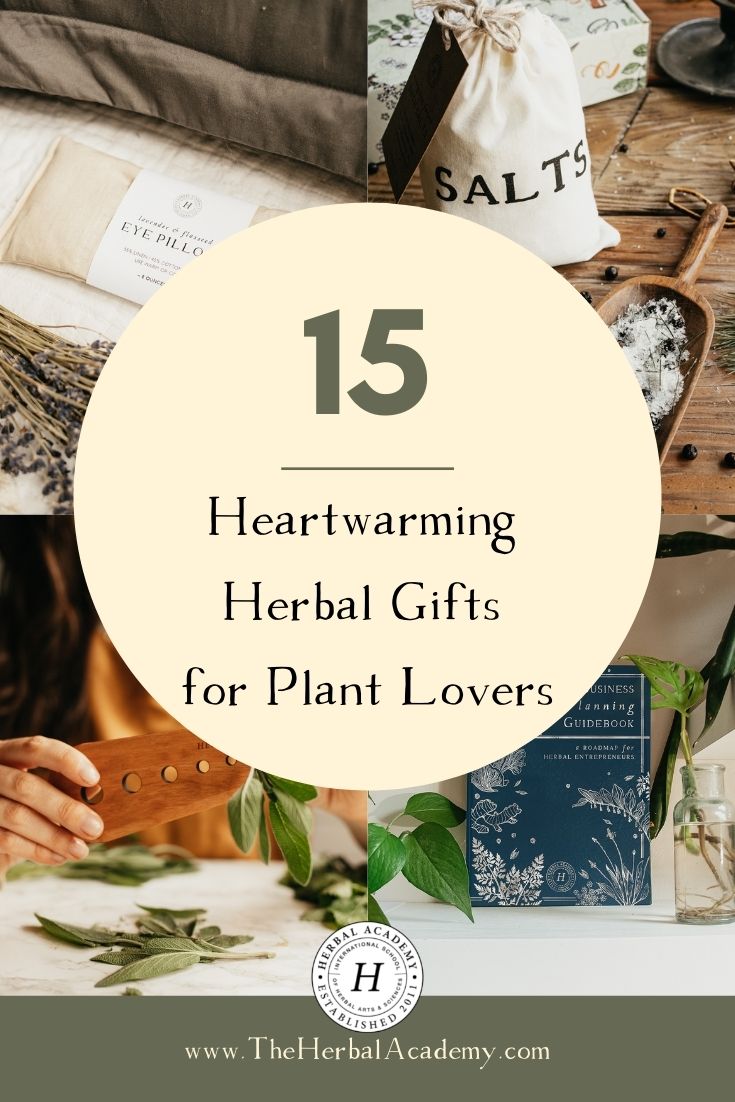 For more ideas on herbal holiday gifts, see:
4 DIY Edible Herbal Gifts To Make At the Last Minute
7 Gift Ideas For the Herbalist Who Is Just Getting Started