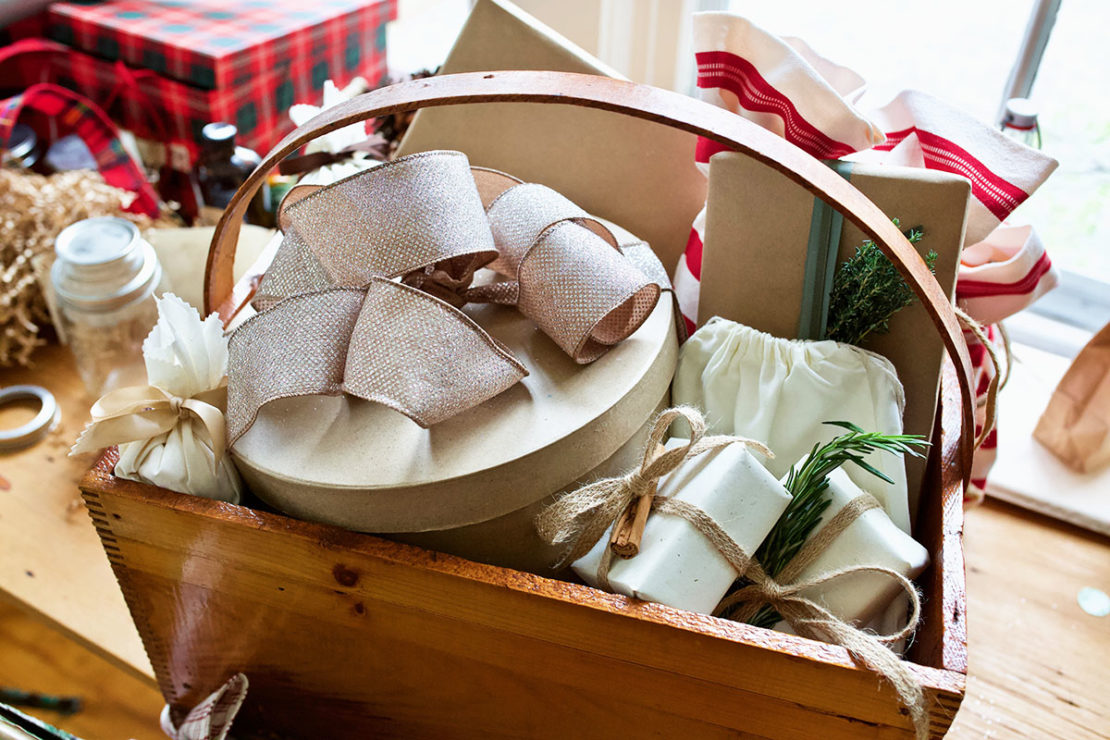 7 Gifts Ideas For The Herbalist Who Is Just Getting Started
The holidays will be here before you know it, and soon you'll be looking for the perfect gifts for friends and family. If a person who is just getting started on their herbal journey just so happens to be on your list, you may be wondering what you can gift to them this holiday season.
In this post, we'd like to share a list of 7 Herbal Academy products that we think are perfect for the beginner herbalist!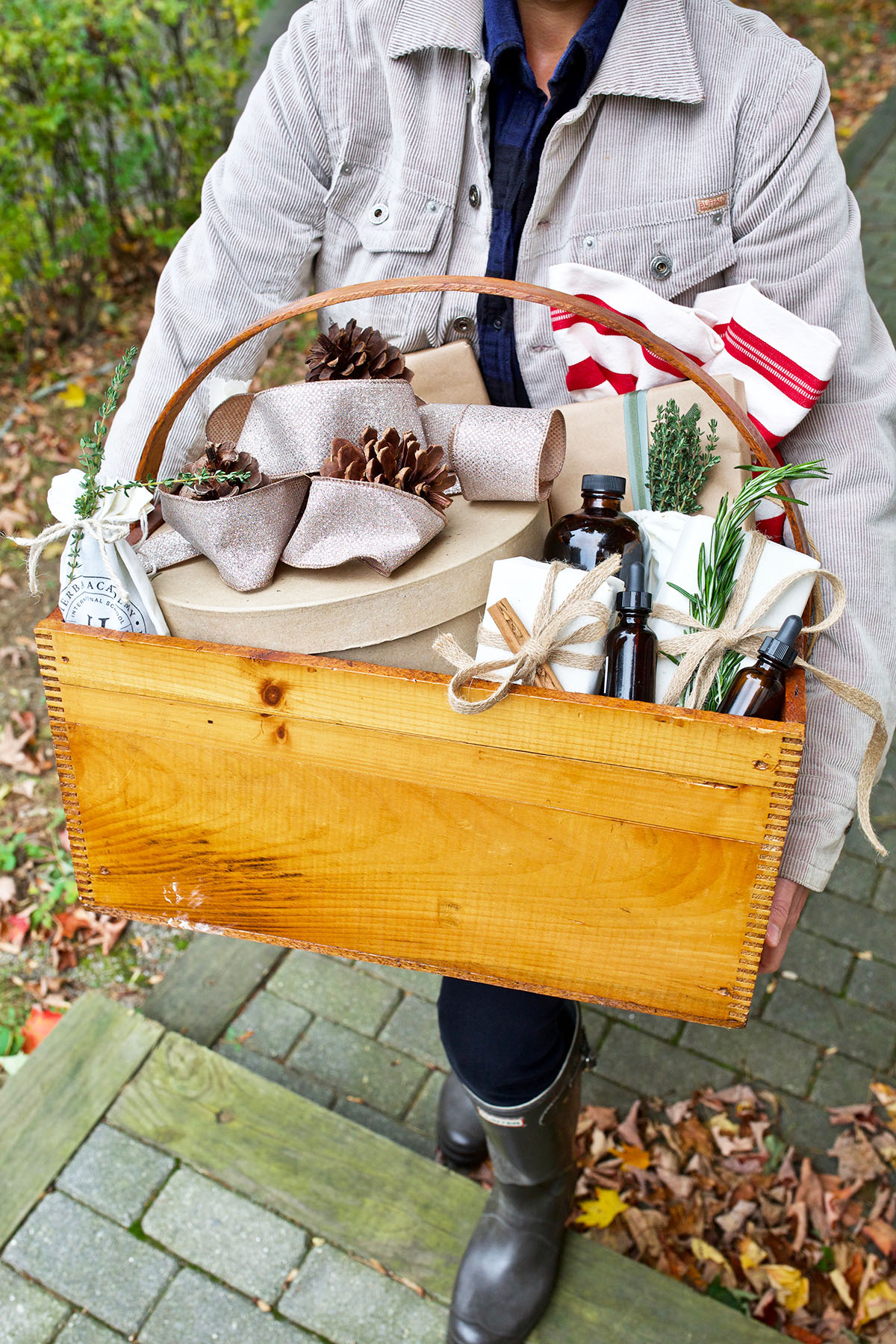 7 Beginner Herbalist Gift Ideas Just In Time For The Holidays
Herbal Journey Planner
The Herbal Journey Planner is a beautifully designed planner for those who are curious about becoming an herbalist. 
This 140-page planner will help illuminate the beginner herbalist's steps of exploration down the wild and wonderful herbal path and will become a keepsake item to refer to time and time again as they chart their course. 
This planner includes bonus discovery activities that will help the gift recipient gain insight and clarify their goals, calendars to keep them organized, and notes pages to write down all of their herbal hopes and dreams. 
Click here to find the Herbal Journey Planner in the Goods Shop.
Herbal Preparations Recipe Guides
We are making it easy to bring the beginner herbalist's studies right into the kitchen with these mess-friendly, durable, and incredibly practical laminated recipe and tutorial guides. 
Our Herbal Preparations Recipe Guides compile the essential hands-on information from all of the lessons in our Making Herbal Preparations 101 Mini Course into beautiful and convenient laminated charts so folks can take that information offline and into the kitchen, where they can practice those herbalist skills!
The 13 full color, back-to-back sheets are packaged as a complete set and will soon become your gift recipient's go-to guides when making herbal preparations! There are 32 recipes and tutorials that are featured as part of the Herbal Preparations Recipe Guides for water-based, sweet-based, alcohol-based, oil-based herbal preparations.
Click here to find the Herbal Preparations Recipe Guides in the Goods Shop.
Tincture Bottle & Salve Tin Sets
Our Tincture Bottle Set and Herbal Tin Container Set will allow the beginner herbalist to get started making herbal tinctures, bitters, salves, lip balms, and more. 
Each set comes with multiple storage containers, a recipe card for making one of our favorite herbal tincture or herbal salve recipes, and beautifully designed labels for all bottles and tins. Each set is also packaged together in our signature white muslin storage bag with the Herbal Academy crest print which can be used again and again. 
These kits make great companions to the Herbal Preparations Recipe Guides mentioned above or the Herbal Recipe Card Sets below and are a must-have for the beginner herbalist who wants to make and use herbal preparations!!
Click here to find the Tincture Bottle Set and Salve Tin Set in the Goods Shop.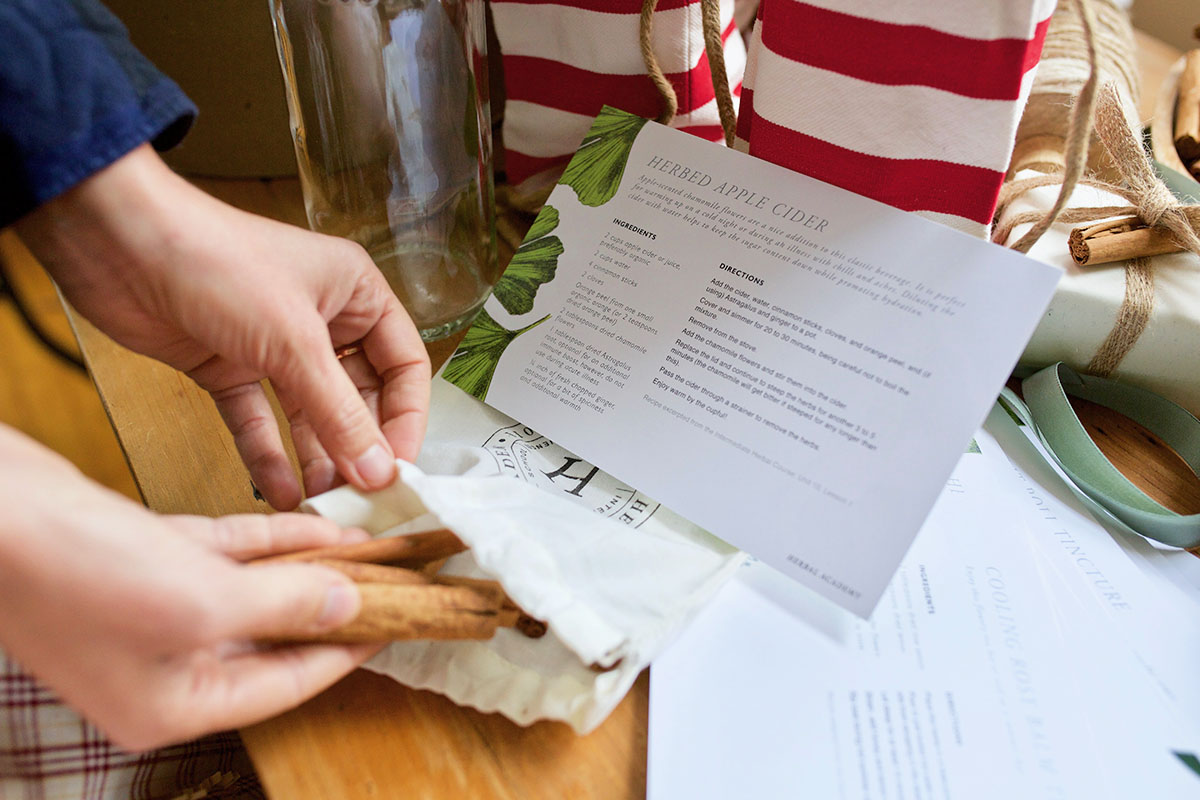 Herbal Recipe Card Set
Our Herbal Recipe Card Sets include 25 enticing herbal recipes selected by Herbal Academy educators to give the beginner herbalist some valuable experience making herbal preparations. 
This set covers a variety of herbal recipes including tinctures, salves, bath blends, teas, sprays, a bitters recipe, and tasty items such as herbal chocolate truffles and nourishing herbal broths. Some recipes your gift recipient can expect to find are: Cuts & Scrapes Salve, Elderberry Syrup, Happy Tummy Tea, Dandy Chamomile Bitters, Immunity Tonic Broth, Lavender-Infused Cleaning Spray, Lemon-Rose Bite & Sting Soother, Adaptogenic Honey Electuary or Rolled Pills, and more!
These recipe cards are thoughtfully designed to list ingredients and easy-to-follow directions accented with beautiful full color botanical illustrations and printed on extra large 8 x 5.25 inch heavy card stock to keep them pristine, batch after batch!
Click here to find the Herbal Recipe Card Set in the Goods Shop.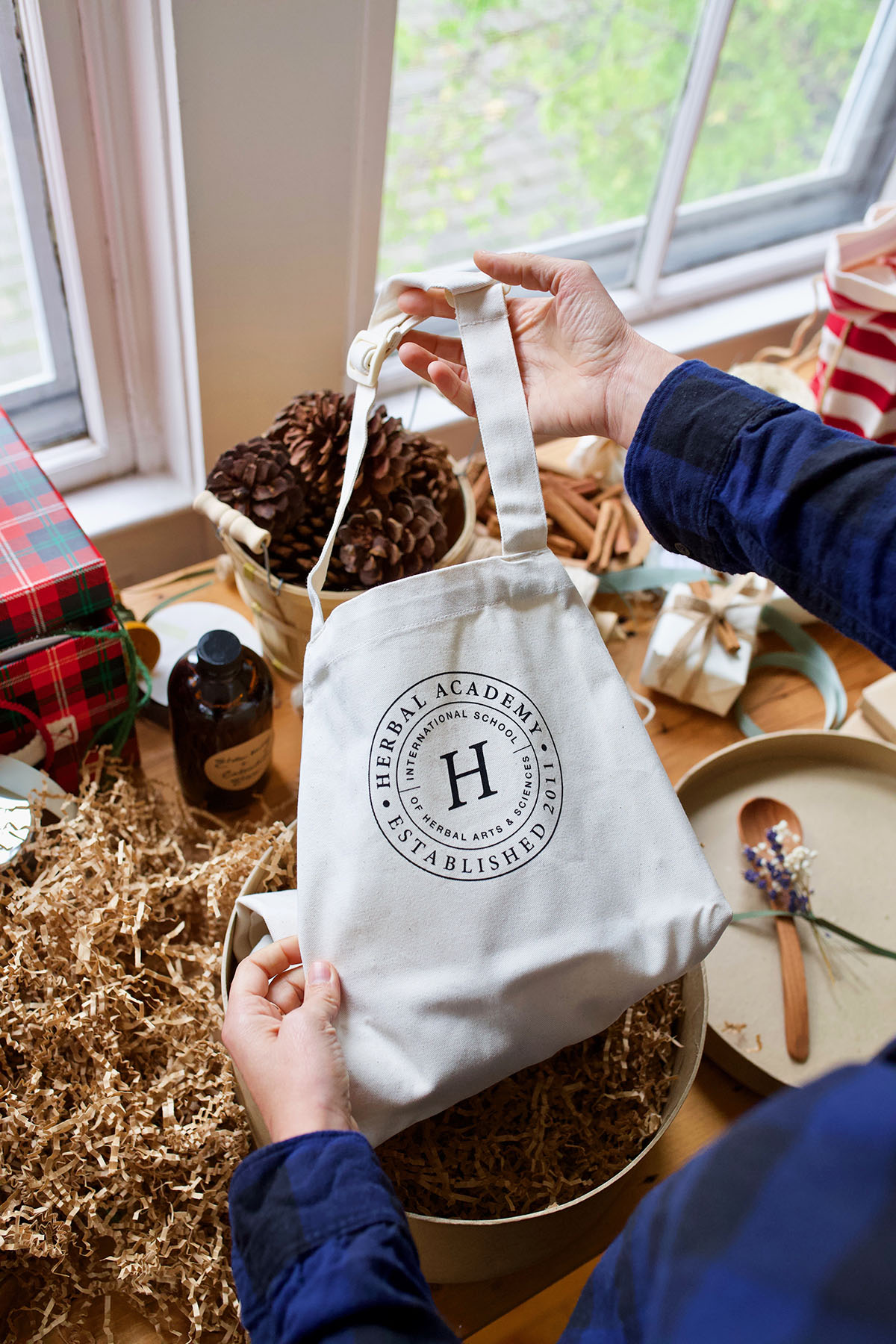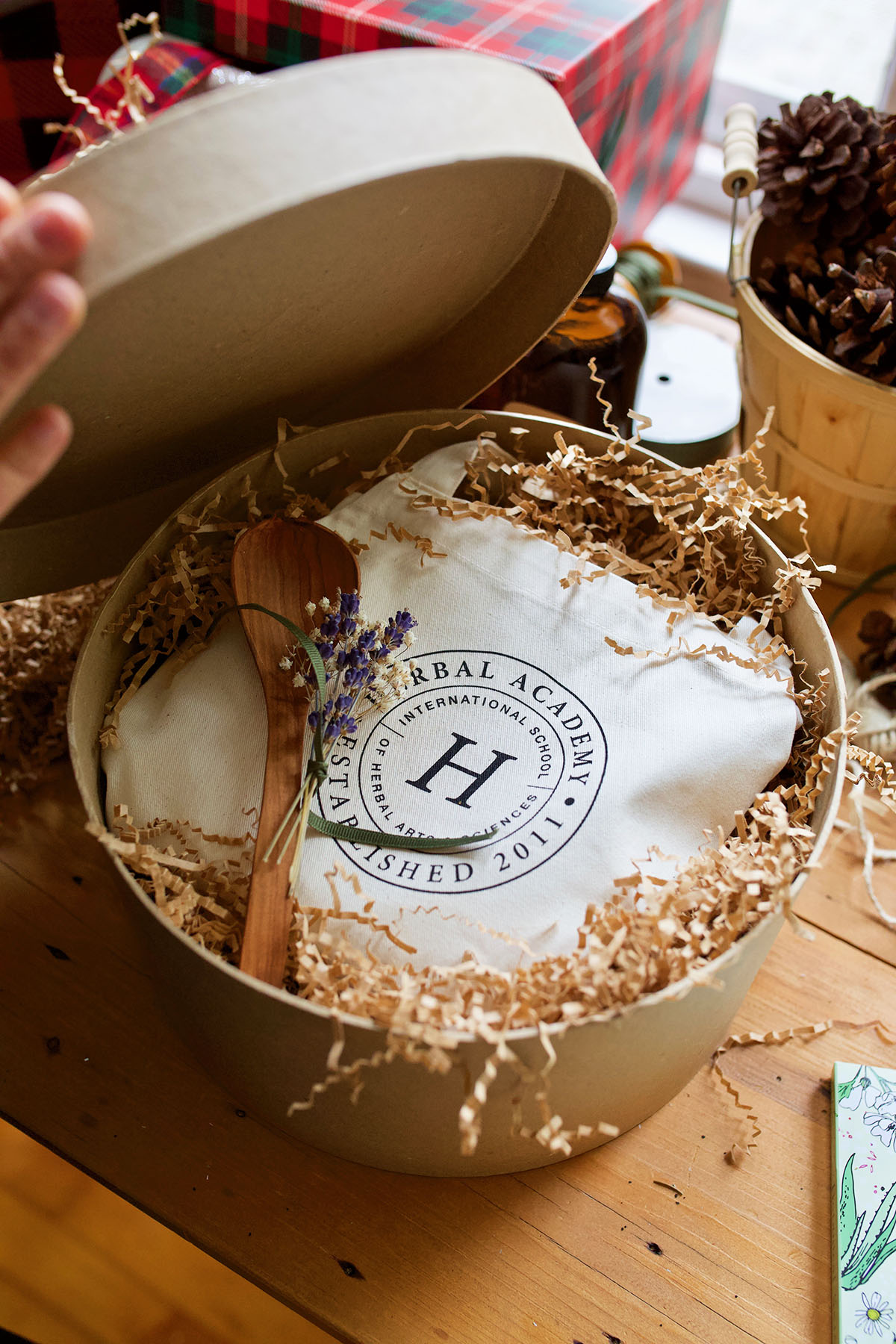 Herbal Academy Apron
Don't start the herbal remedy-making (or cooking) without our apron! Your gift recipient can keep their clothes clean and their ambition on center stage with this gorgeous 100% organic adjustable cotton apron. All of the teachers here at the Academy own one of these, and you will see us wearing these aprons with pride as we work in our kitchens and in our "lab" here at the school, and we want the beginner herbalist to join us! 
Each apron is a lightweight, fine organic twill product providing coverage with style and is perfect for working in the kitchen, crafting rooms, or garden. Each apron measures 27″W x 35″L, 45″ L with straps and 26″ long ties, has two 7.5″ pockets and an adjustable neck strap. These aprons are made from organic fair trade cotton produced by Chetna India farmers and dyed with low-impact, colorfast non-animal dyes. They have quality stitching, and a high-end look your gift recipient will love!
Click here to find the Herbal Academy Apron in the Goods Shop.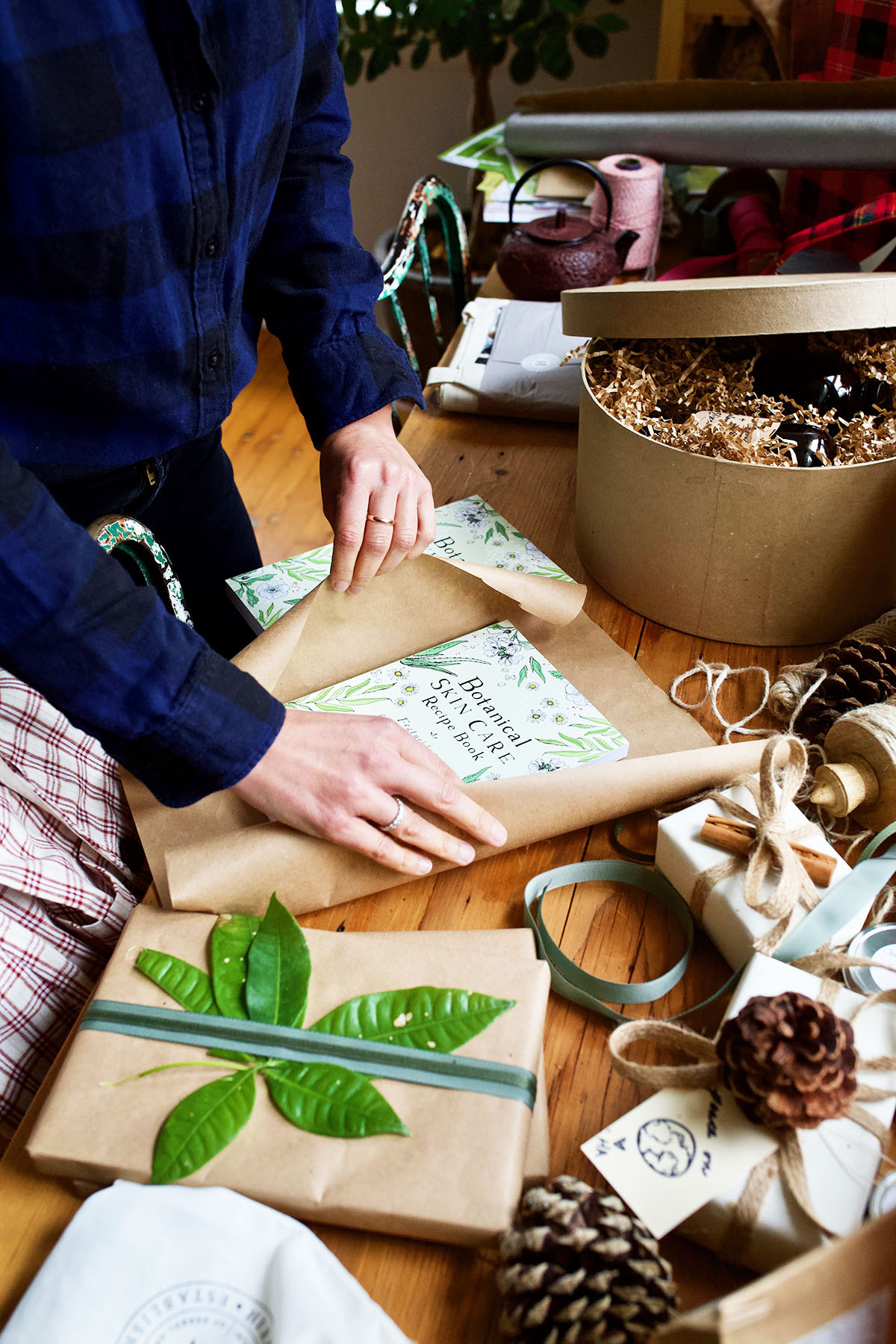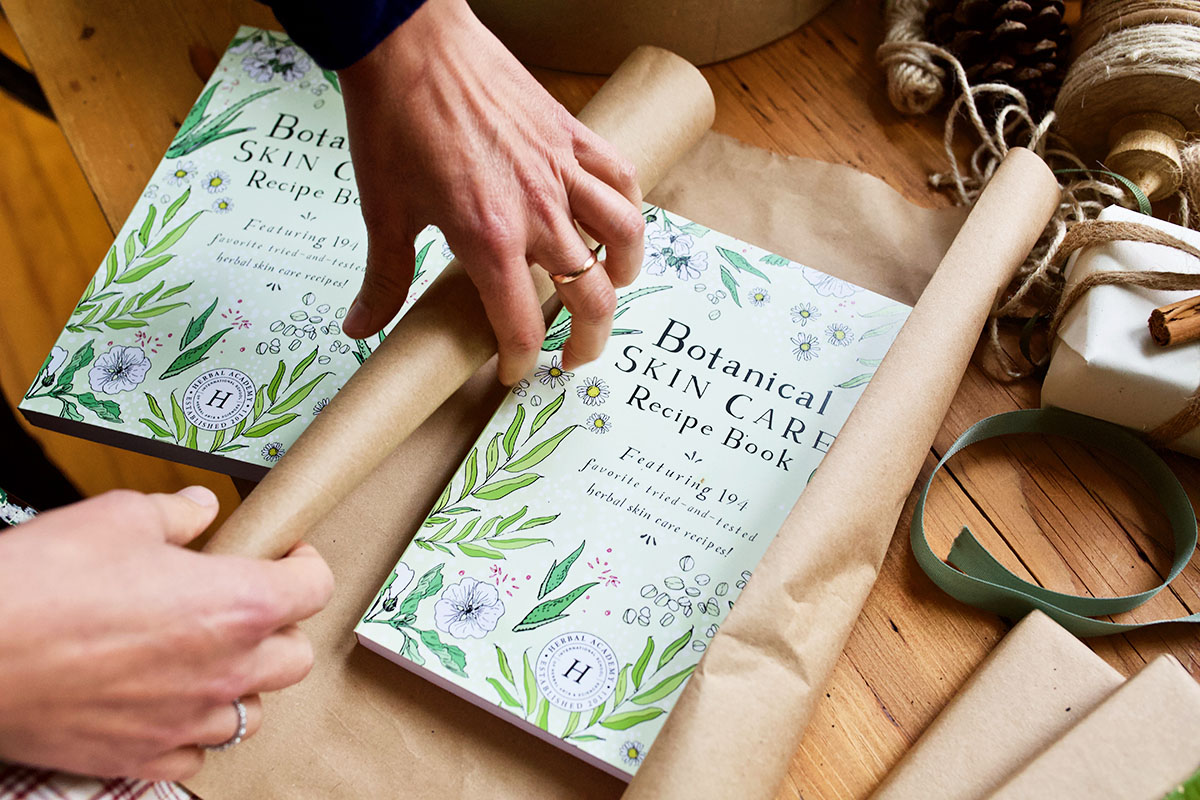 Botanical Skin Care Recipe Book
The Herbal Academy's complete, convenient (and you better believe, beautiful!), illustrative recipe book features 194 tried-and-tested, herbalist-approved body care recipes using herbs and natural ingredients that are nourishing for the skin and body! 
The Botanical Skin Care Recipe Book is perfect for the beginner herbalist who wants to quickly dive into making and using herbal preparations, but isn't quite ready to use them internally! The recipes in this book will help your gift recipient to ditch the store-bought, questionable skin and body care products lining their bathroom closet and bedroom vanity—we have taken the daydreaming out of making body care recipes and are making it possible to easily prepare skin care products right at home!
Click here to find the Botanical Skin Care Recipe Book in the Goods Shop.
Seasonal Foraging Poster
Our new gorgeous seasonal foraging poster serves as a handy calendar reference of common wild plants to forage throughout the year. Beautifully illustrated plant allies encircle plant names (and parts!) that can be harvested in each corresponding season. Not only that, but you will also find additional information about corresponding seasonal energetics arranged on the poster. These include the three doshas of Ayurveda and the Five Elements of Chinese medicine, as well as the equinox or solstice that marks the beginning of each season.
Intentionally created to be timeless, without specific year or dates, this calendar is a beautiful guide for foraging common plants in each season and perfect for the beginner herbalist. Add it to your kitchen, study space, or clinical office to reference for years to come!
Click here to find the Seasonal Foraging Poster in the Goods Shop.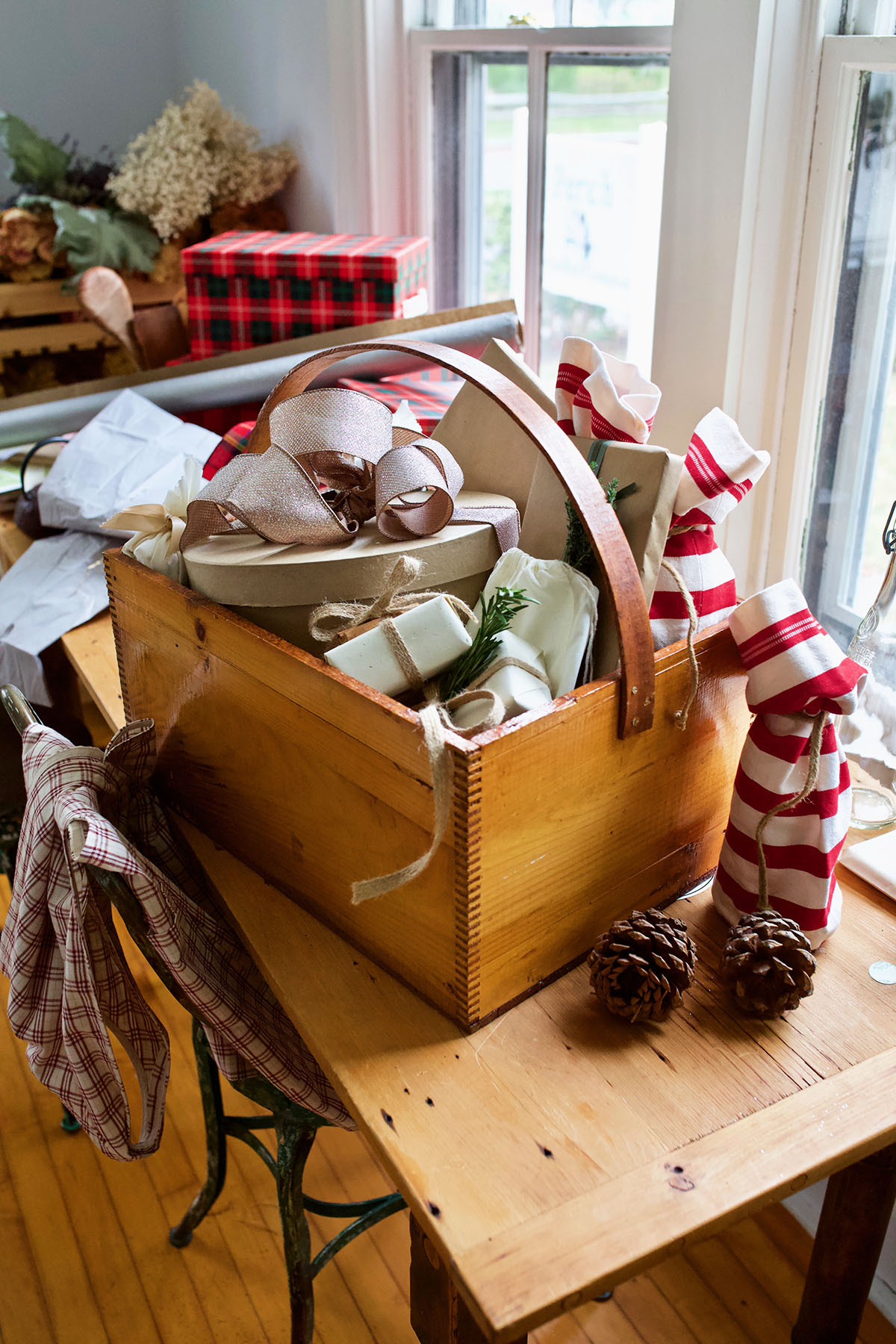 So what are you waiting for? The holidays are soon approaching! If you have a beginner herbalist on your list this year, we hope you'll remember us and our amazing products here at the Herbal Academy when it comes to your gifting!
Happy (soon-to-be) Holidays!