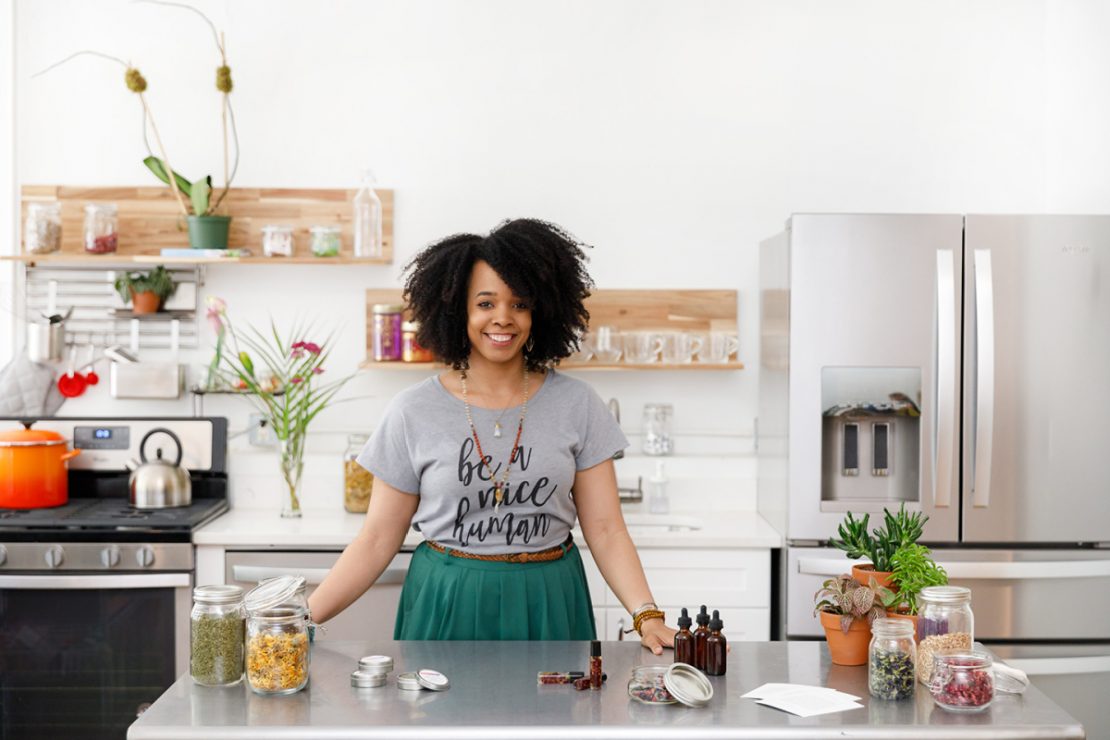 Herbal Academy Student Feature: Kendra Payne @the.herbal.scoop
For the eleventh installment of our Student Feature Series, we spoke with herbalist Kendra Payne (@the.herbal.scoop). Kendra writes for the Herbal Academy blog and has completed the Herbal Academy's  Introductory Herbalism Course, Intermediate Herbal Course, Natural Perfumery Course, and Mastering Herbal Formulations Course. She owns The Herbal Scoop, a discovery-based herbal botanical shop where she sells bulk herbs, curated grab n' go teas, and other self-care items. She also recently started an herb farm with plans to grow enough herbs to sell at local farmer's markets. 
HA: Please tell us a little bit about yourself and how you started your path into herbalism. Many of our students will pursue Herbal Academy courses to become an herbal business owner or clinical herbalist, while others start their journey to better their or their family's wellness. Where do you fall in?
Kendra Payne: I have always been an herbalist, even when I didn't know exactly what that was. As a child, I would gather flowers and bring them back to the house to make my "science projects." I would fill the jars with water and hide them in the back of my parents' cabinets. I didn't know it then, but I was making my definition of herbal tinctures. 
I started really using herbs to help me live the healthiest life possible. I grew up as a sick child and wanted to see how I could use herbs to feel really good. As I dove deeper into my studies I was getting a pull to do more with this passion. I decided that I wanted to open up my own shop and I wanted the herbs to come from plants that I was able to grow or forage in the area. It was a huge decision but it felt right to me.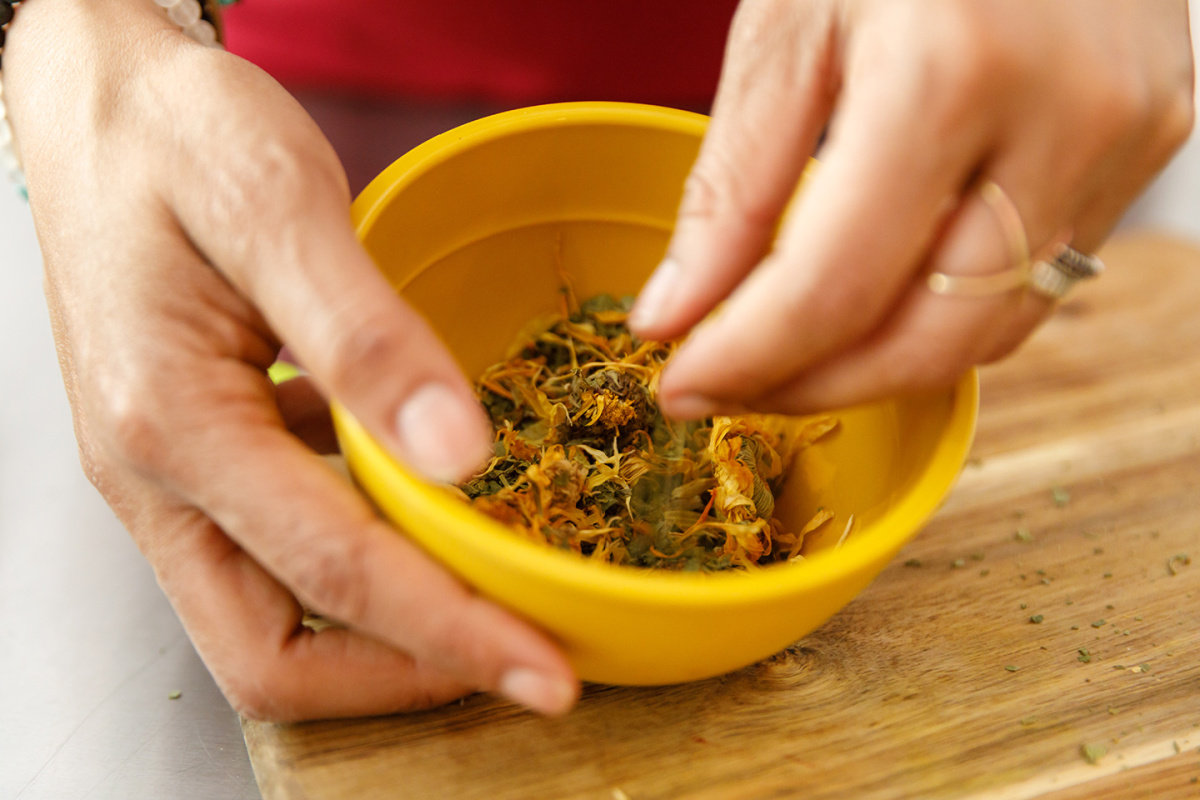 HA: Why did you choose to pursue your herbal education with the Herbal Academy?
Kendra Payne: It was a gift from someone who recognized my interest in herbalism. I had been researching you for a while at that point, but was hesitant to hit the start button. Their gift was the nudge I needed and I am so thankful!
HA: Do you own an herbal business or brand?

Kendra Payne: YES! The Herbal Scoop is a discovery-based herbal botanical shop located on Lenape Land (Callicoon, NY). At The Herbal Scoop, you will find bulk herbs, curated grab n' go teas, and other self-care items.
HA: How did your Herbal Academy courses help shape or improve your business? 
Kendra Payne: The Herbal Academy gave me the confidence to really educate on the different herbs. I love using the monographs in the Herbarium as a reference. The information is laid out so clearly that I was able to apply it to my recipe formulas with ease.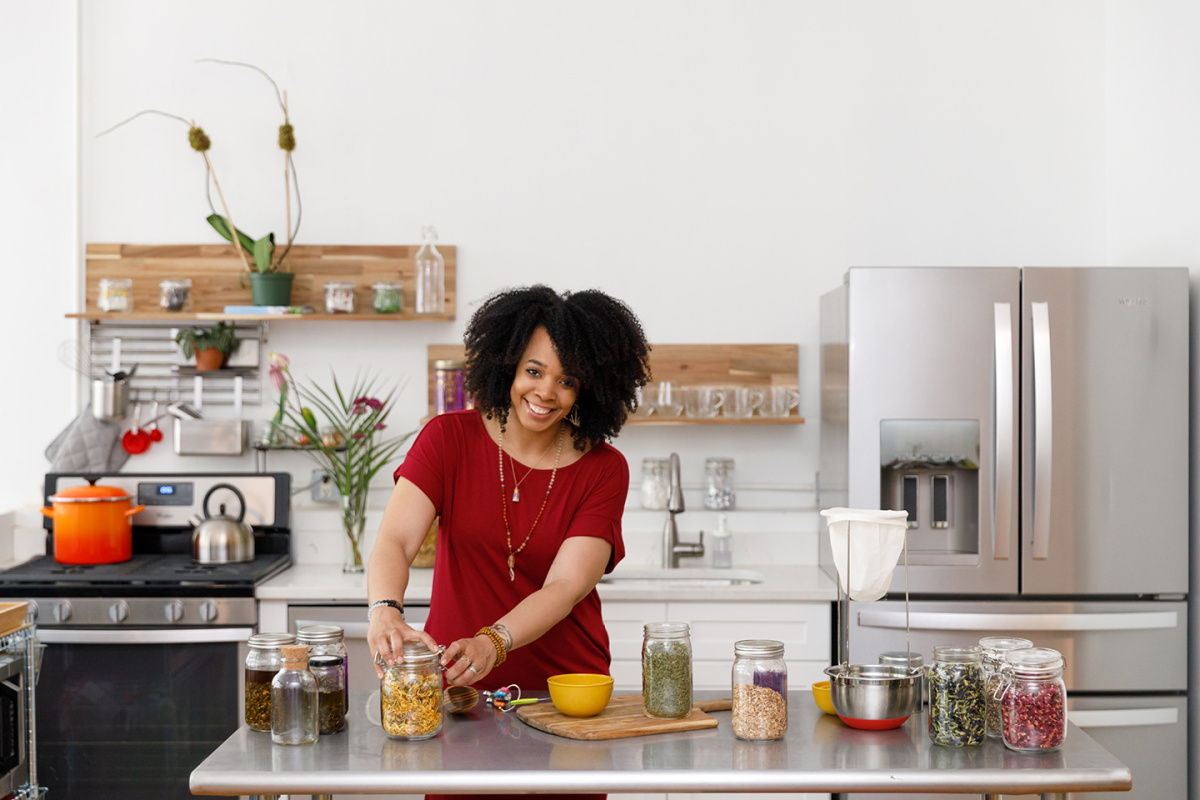 HA: Did your Herbal Academy courses help you avoid any potential mistakes while launching your business? 
Kendra Payne: There are a lot of hoops to jump through when you decide to put an herbal product on the shelves, and The Herbal Academy helped point me in the right direction. The information they gave on what language herbalists can use was very helpful.

HA: Tell us, what's next for you in your herbal journey? 
Kendra Payne: I started an herbal farm!!! In addition to my shop, I am continually developing the land where I live so that I can grow more and more herbs. I am currently writing lots of grants to secure funding that will allow me to take this next step in herbal production! Hopefully by next year, I will have enough infrastructure set up so that I can sell herbs at the farmers' markets in the area.
HA: If you were to recommend an Herbal Academy course to your best friend, what would you say?
Kendra Payne: The Herbal Academy is a wonderful place to start your herbal education. The information is laid out in a way that is easy to understand and often comes with videos and extra handouts to download. On top of the amazing content you will receive, the Herbal Academy courses come with access to an invaluable Facebook community that will continually inspire you.
HA: Do you enjoy the Herbal Academy online community? If so, what specifically do you enjoy? 
Kendra Payne: I love the Herbal Academy online community! I might even say I am obsessed. I have learned so much from what others are doing and I have found it equally as valuable as the courses. For me, the online community means that you have thousands of members there to support you along the way. 
The online community is the representation of knowledge in action. I have spent many hours connecting with others and gathering information that has helped me in my studies and in my formulations.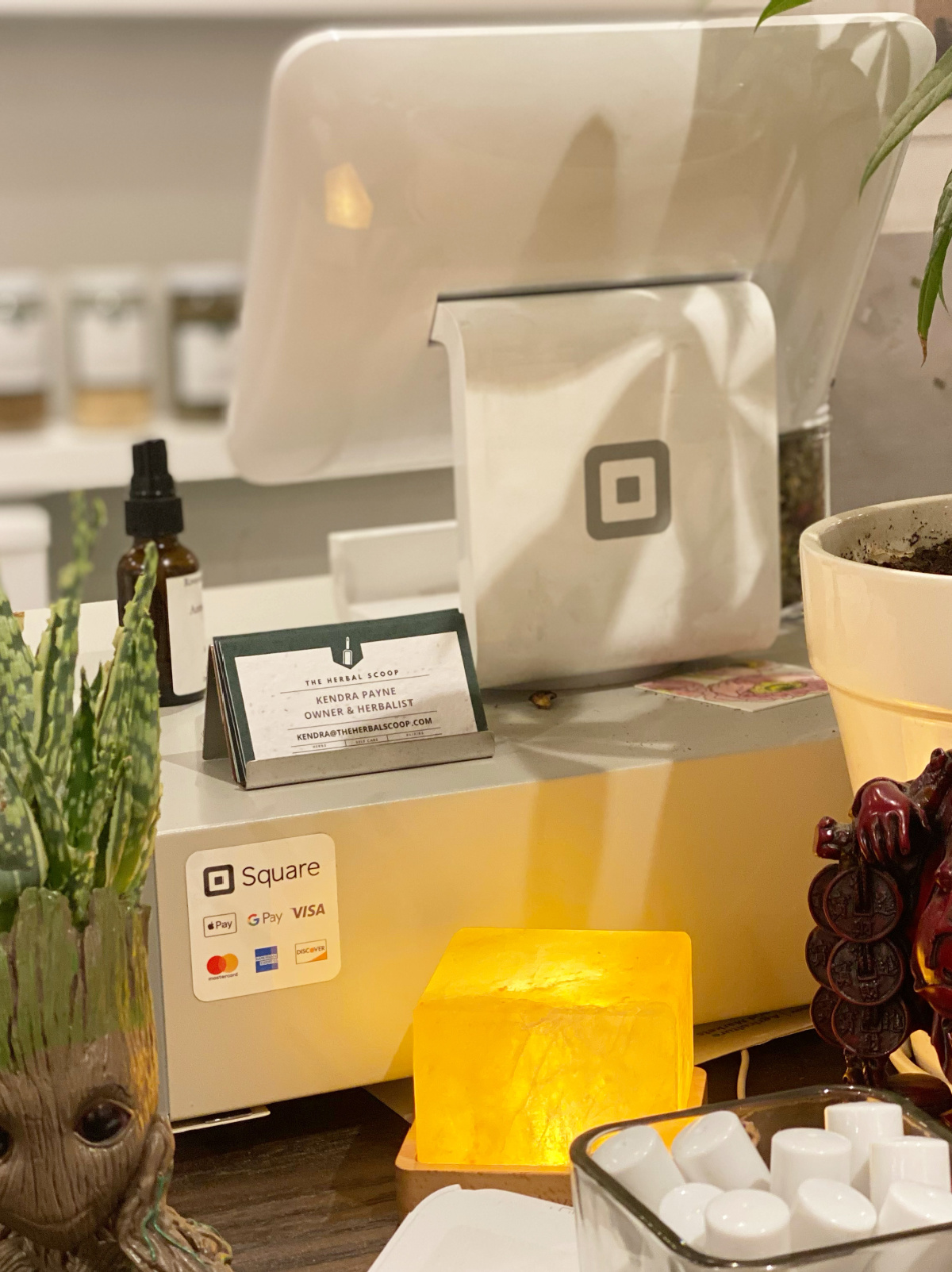 HA: Do you feel empowered by your herbal practice? If so, how?
Kendra Payne: I feel like I have autonomy over my own body and my own health. Herbalism has given me the tools to step into the driver's seat of my own wellness so that I can find herbs to support my body's needs. 
HA: If there is a specific herb that you feel particularly drawn to? If so, why do you think that is OR what is it about that plant that fascinates you?
Kendra Payne: I am particularly drawn to hibiscus (Hibiscus sabdariffa). I love it and drink it any time of the year! I am called to it because of its connection to my ancestors, and also for its beauty, and its power. When I decided to expand my growing space this year, the first new seed I added was hibiscus!
HA: What is the biggest way that herbalism has brightened your life?
Herbalism has given me that final piece to the puzzle that I was missing. I have walked a lot of paths when it comes to my career and it wasn't until I started practicing herbalism and growing herbs that I feel like it all came together for me. Being an herbal farmer and entrepreneur is exactly what I am supposed to do with this life.
HA: How do you find yourself incorporating herbalism into your daily life?
Kendra Payne: I love to cook and so I incorporate herbs into every meal that I make. I love adding astragalus (Astragalus mongholicus) into my veggie broths the same way I love adding fresh rosemary on my roasted veggies. I believe that using herbs in the kitchen daily is the easiest way to support my body's needs. Now that I work mostly from home, I also incorporate a mid-day tea break where I allow myself to pick an herb or two of the day.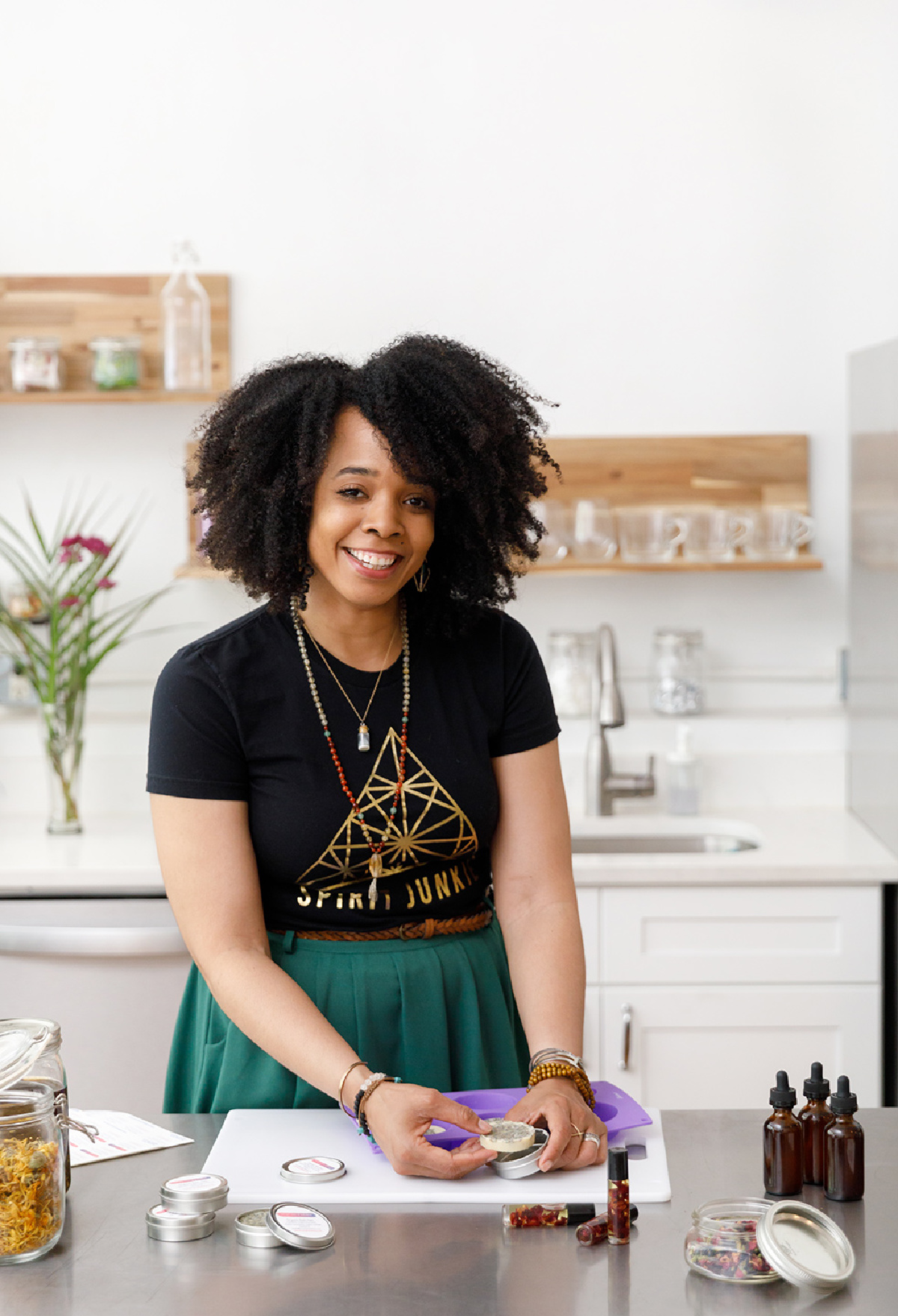 HA: What is the biggest challenge you face in your personal or clinical herbal practice? 
Kendra Payne: Because my business is rooted in social activism and liberation, it's hard for me to find pricing that makes sense. I give away a lot for free so I want to make sure that I am still able to stay in business. As I am taking my business to the next level, I struggle with keeping my mission and my profit of equal importance. I need the money to widen my impact, but I will not sacrifice my mission for money alone. 
HA: Which herbalism teachers, authors, or peers do you find most inspiring, and why?
Kendra Payne: I am really inspired by other BIPOC herbalists who are doing the hard work of reclaiming our ancestral herbal practices. There are very few books on the market that will openly and honestly talk about the contributions of BIPOC people in herbalism so we are often left to our own devices, or the memories of our elders to uncover this work. I am inspired by Chicoryzine, ayoherbalist, rootsofresistance, Michelle Lee, Natalie Baszile, and so many more.
HA: What is your favorite herbalism resource (book, podcast, movie) and why?
Kendra Payne: Working The Roots by Michele E. Lee. I love this book because of the stories. I love hearing the words our ancestors spoke (in their original tongue) when they talked about herbs and healing their communities. I treat this book like a sacred text.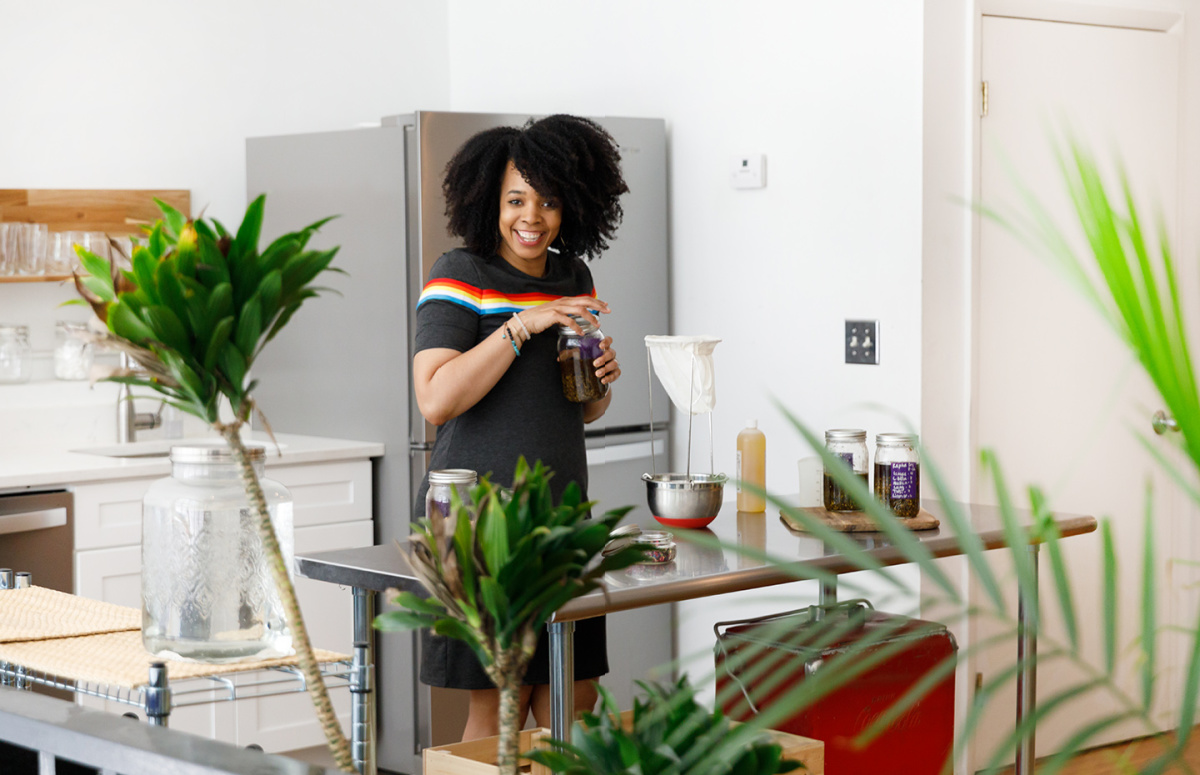 HA: Do you enjoy sharing your herbal knowledge with others in your life via recipes, products, photography, blog posts, community workshops, etc? 
Kendra Payne: Yes. I am a teacher at heart. I love to educate others on how to use herbs to support their goals. I try to lead a workshop once a month if I can. Workshops are also a great way to practice herbalism in community. In every workshop I lead, I always make sure there is a DIY component to it so my students can walk away with an herbal product in hand.
HA: If you could provide any tip or encouragement to those just starting their herbal studies, what would it be?
Kendra Payne: I would tell others to start small. Often we get excited with our herbal studies and then go out and buy a bunch of herbs that we don't yet know how to use. I found it easier to build a close relationship with a few herbs rather than know only one or two things about a bunch of herbs. Once you feel comfortable with five herbs, then you can add more to your herbal cabinet. 
HA: Are there any elements of your herbal education where you're still struggling to find trustworthy, well-researched information?
Kendra Payne: Those dreaded GMPs. There is so little easy-to-understand information out there for herbalists. I have spent many hours on the FDA's website and still feel like I don't know everything there is to know on the subject.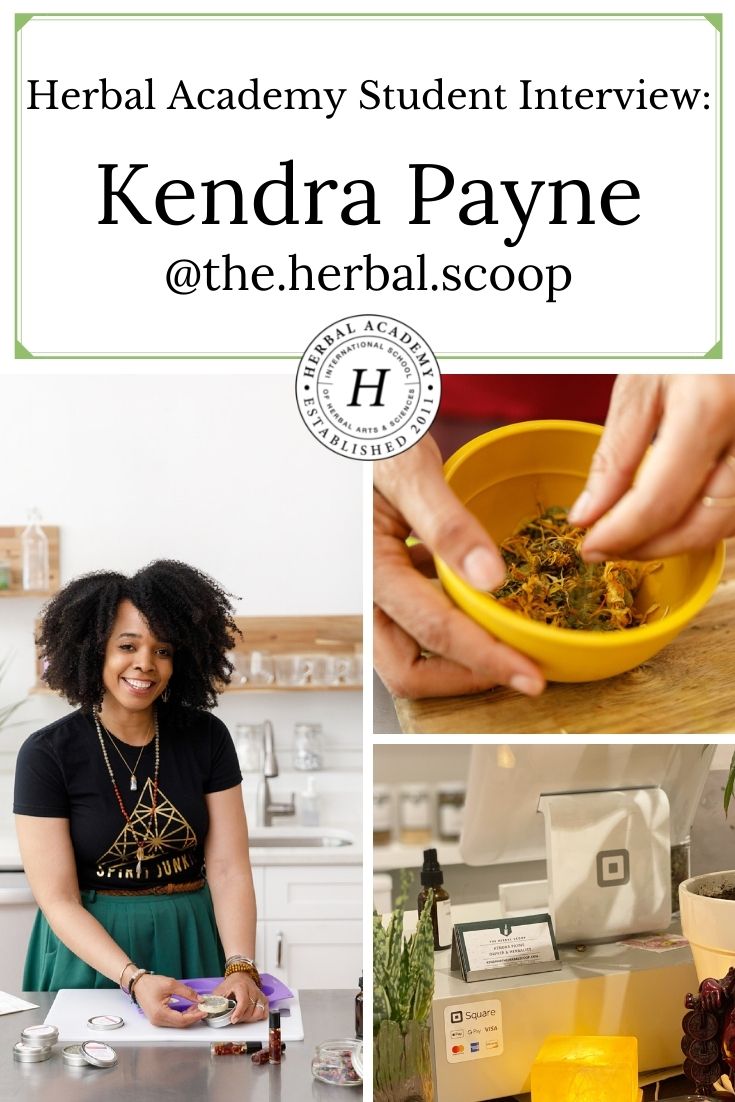 Stay tuned for the next installment of our Student Feature Series with Erin @earthlyremediesbyerin.
Read past student interviews with:
Caitlin Frazier (@TheLocustsandHoney)
Chelsea Stephens (@wildflowerandtherose)
Katie Woods (@ritual_skincare)
Alyson Morgan (@AlysonSimplyGrows)
Cat Seixas (@TheOliveTreesAndTheMoon)
Stephanie Pavelko (@MyTinyLagunaKitchen)
Inspired by Kendra's herbal journey? Further your own journey today by perusing our online herbal courses.
Photo credit: All images in this post are by Kendra Payne.