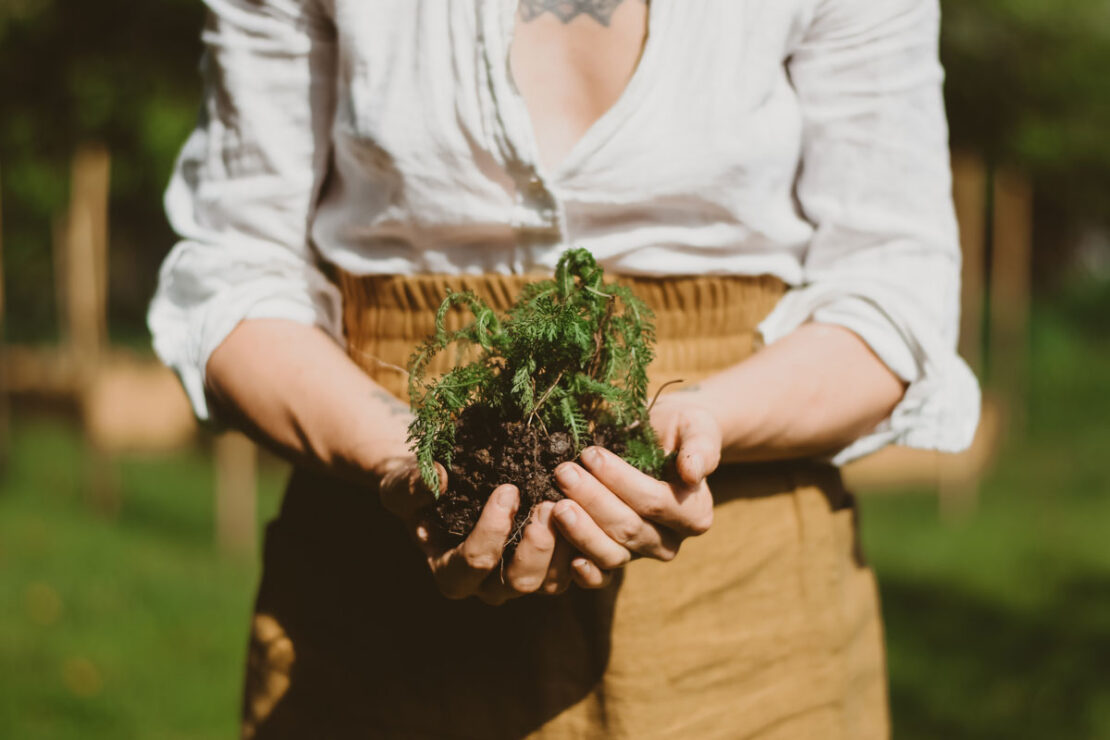 Student Feature: Ashley York (@whimsy and while)
In the second installment of our Student Feature Series, we chatted with Ashley York (@whimsyandwhile) who has completed a number of Herbal Academy's short courses, including the Botanical Skin Care Course, the Foraging Course, the Herbal Self-Care for Stress Management Course, and others. Ashley's beautiful photography and seasonal approach to homemaking has caught our eye for some time now,  and we loved having this opportunity to connect with Ashley about her favorite herbalism resources, peers, and more. We hope you enjoy this student feature with the ever-inspiring Ashley York!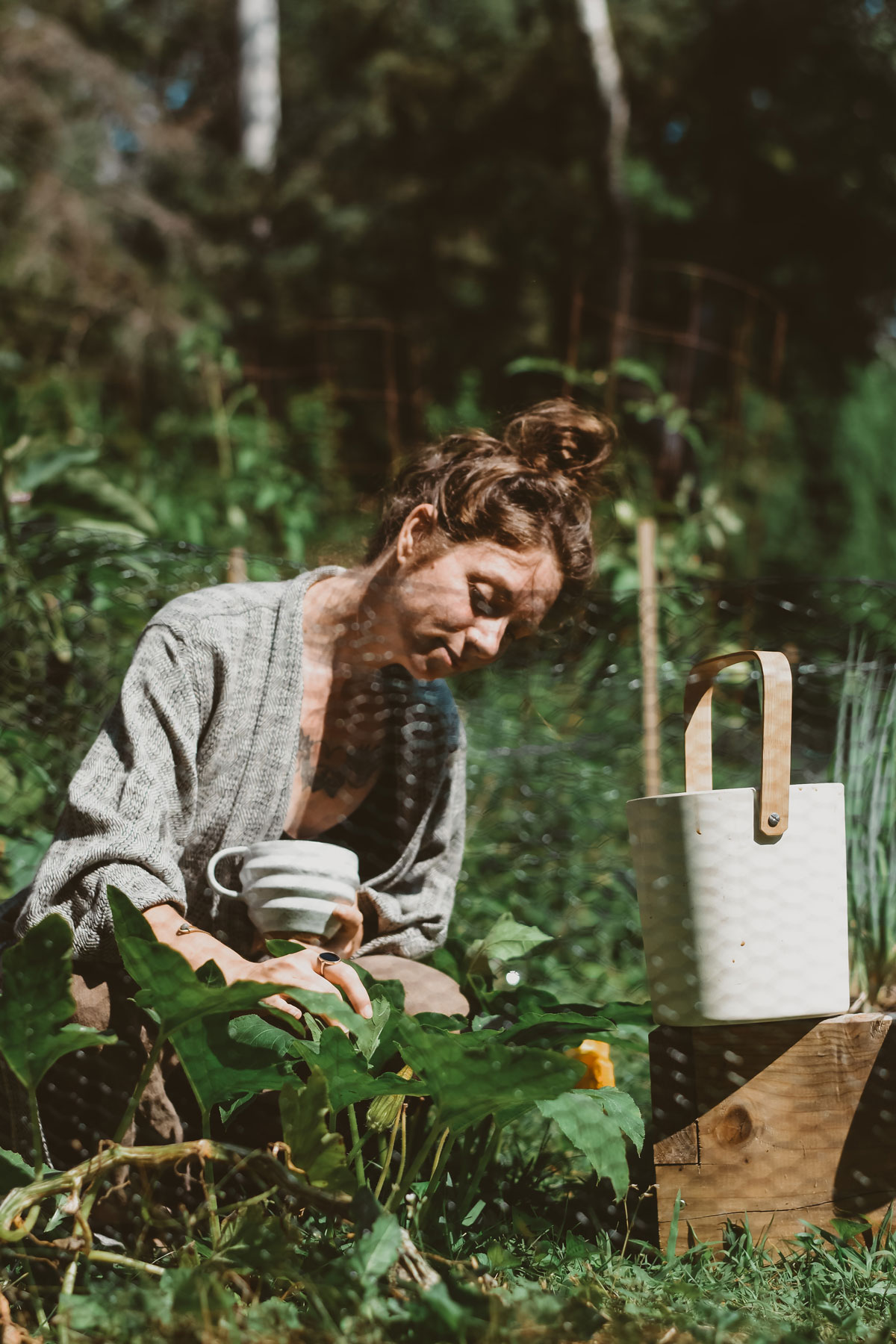 HA: How did your herbalism path begin?
Ashley: I have found myself answering this question in a few different ways over the last year or so, but it comes down to picking up where I left off when I was younger.
In middle school and high school, I had a ton of books relating to herbal and folk medicine and healing the body with food. I try to stay away from the allopathic realm as much as possible, although I do incorporate Western medicine when my trusted care teams feel it's necessary.
I sort of came back to herbal practices and mini rituals when I was pregnant with my daughter as a means to nourish her. At the time, I had a strong aversion to coffee, so I also started getting really crafty with tea.
Then, my father became ill and passed away in October, and that opened me wide up to remembering and healing, and it has sent me on a spiritual journey I didn't even know I needed. 
For me, herbalism is a means to nourish myself, my spirit, and my family. 
I also enjoy chatting with friends about it. I do not see myself becoming a clinical herbalist, but I am open to wherever my journey takes me.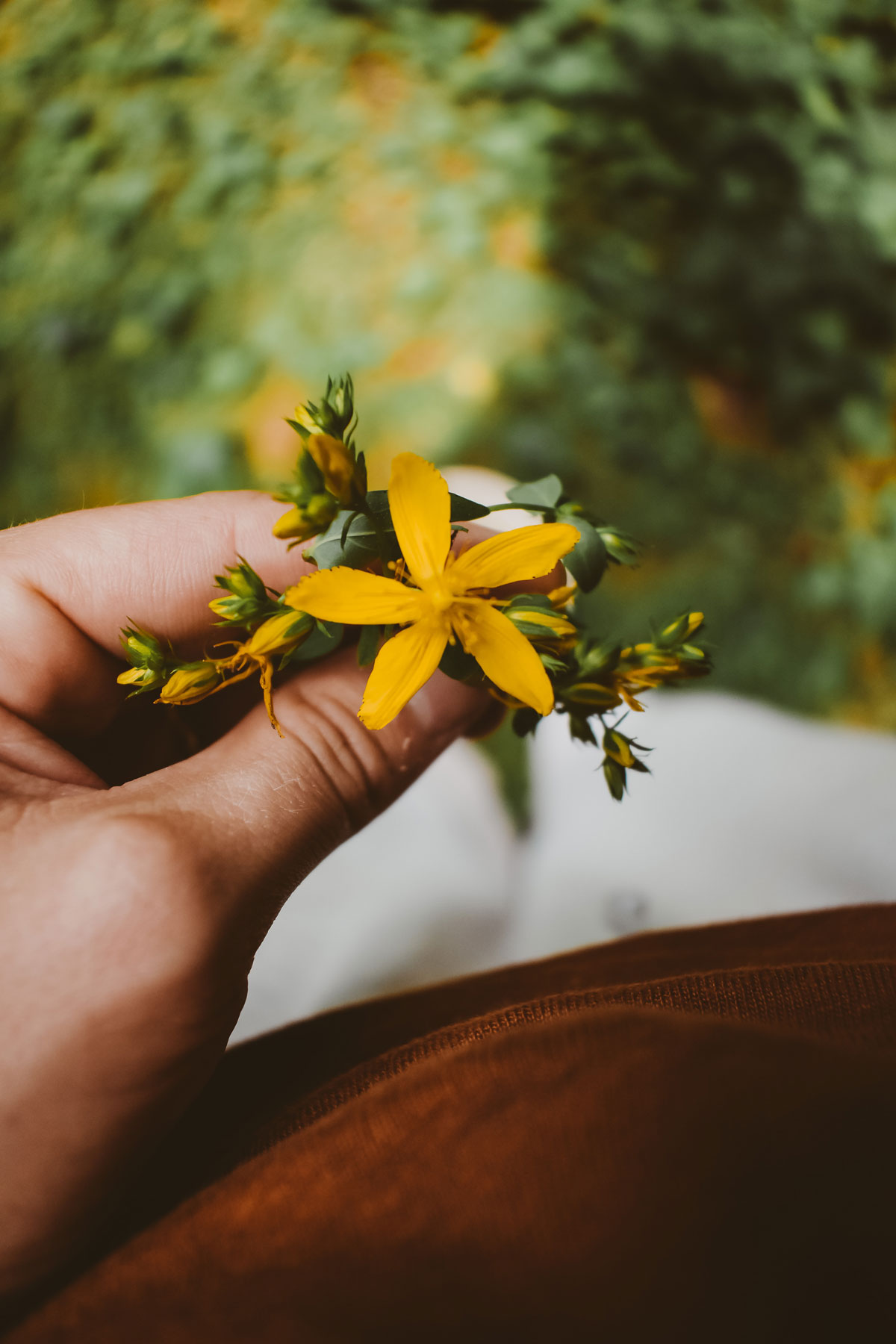 HA: What did you like most about your Herbal Academy courses?
 Ashley: I really appreciate a good visual and aesthetic, especially while not being able to study with humans. I interact with the world in a very sensory way, and the first way in which I relate is visually. 
HA: How has your herbal education deepened your connection with nature and the seasons? 
Ashley: I have definitely been able to look forward to finding new plant allies growing around the new home we purchased, and I have loved not only identifying them from my studies, but also watching them grow and then harvesting for my use. It has given me a better appreciation for spring because it's always been my hardest season. Knowing that I will be able to look forward to what this land already has to offer has helped so much!
HA: How has your herbal education deepened your connection with your personal health and wellbeing?
Ashley: One of my biggest goals in my herbal practice is to keep a balance. My studies have taught me a lot about the gut-brain connection, and because I am often very anxious and struggle with digestive issues, I know it goes hand-in-hand and I have a better idea of how to better care for myself and nurture my wellbeing and my nerves.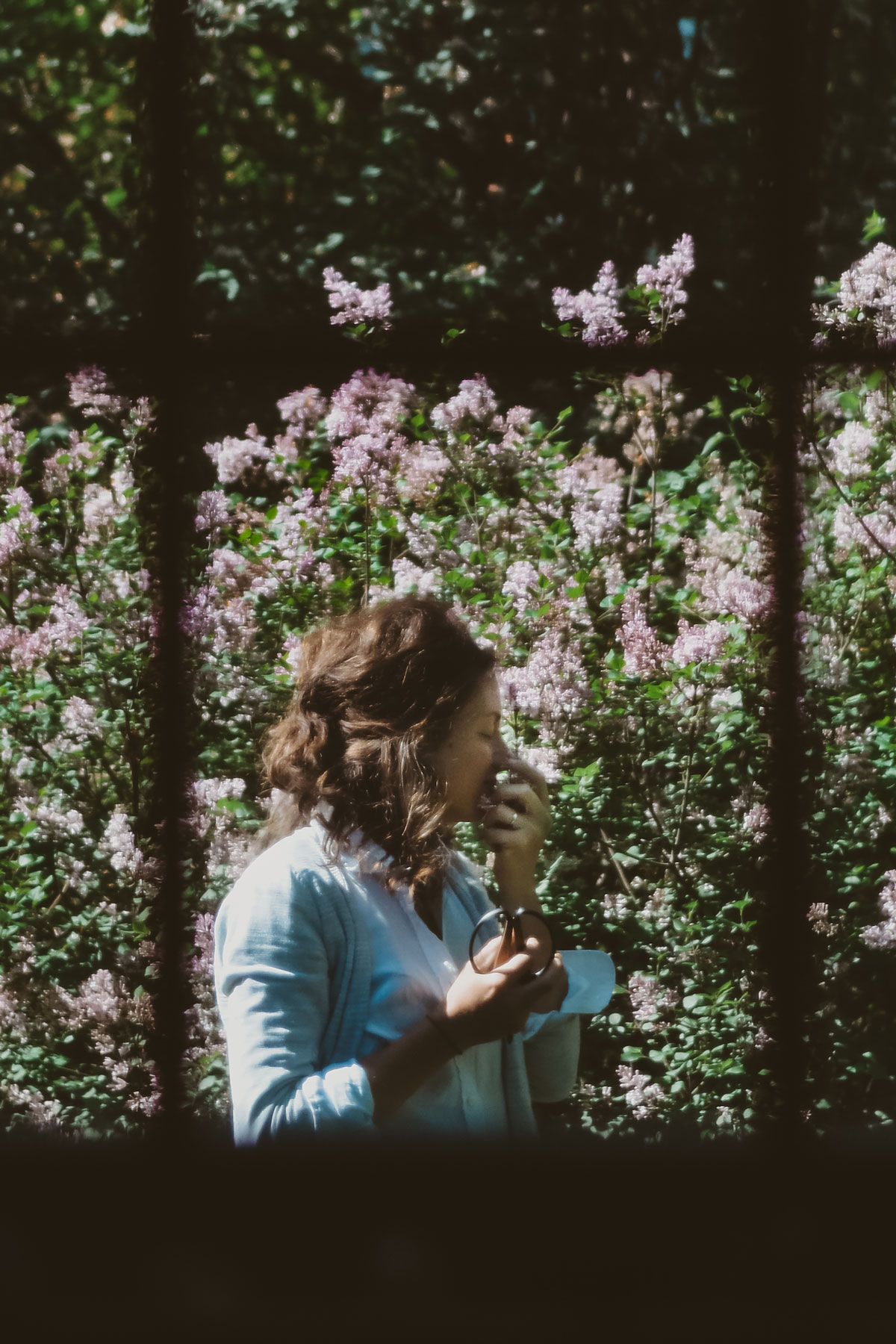 HA: Do you feel empowered by your herbal practice? If so, how? 
Ashley: Absolutely. Knowledge is always power, in my opinion, and in the throes of a panic attack, I can sometimes just call in my knowledge to help bring me back down to a more peaceful state. It's a practice much like meditation. You have to work at it. 
Knowing that I am supported by plants and the world around me, even when I don't feel supported in other ways, definitely empowers me. 
HA: Have you learned more about your ancestral roots and traditions through your herbalism studies? If so, what have you learned? 
Ashley: Not specifically, though I have felt called to certain plants that I suspect have roots in Scotland, which I feel I have strong ancestral ties. My dad always said he wasn't totally sure of his lineage, but I feel called to explore Scottish herbalism. 
My other known ancestral roots are Italian and Sicilian, and I have used those herbal traditions in the kitchen. Garlic is a go-to, although I'm certain I should be avoiding it a little more with all of my heat!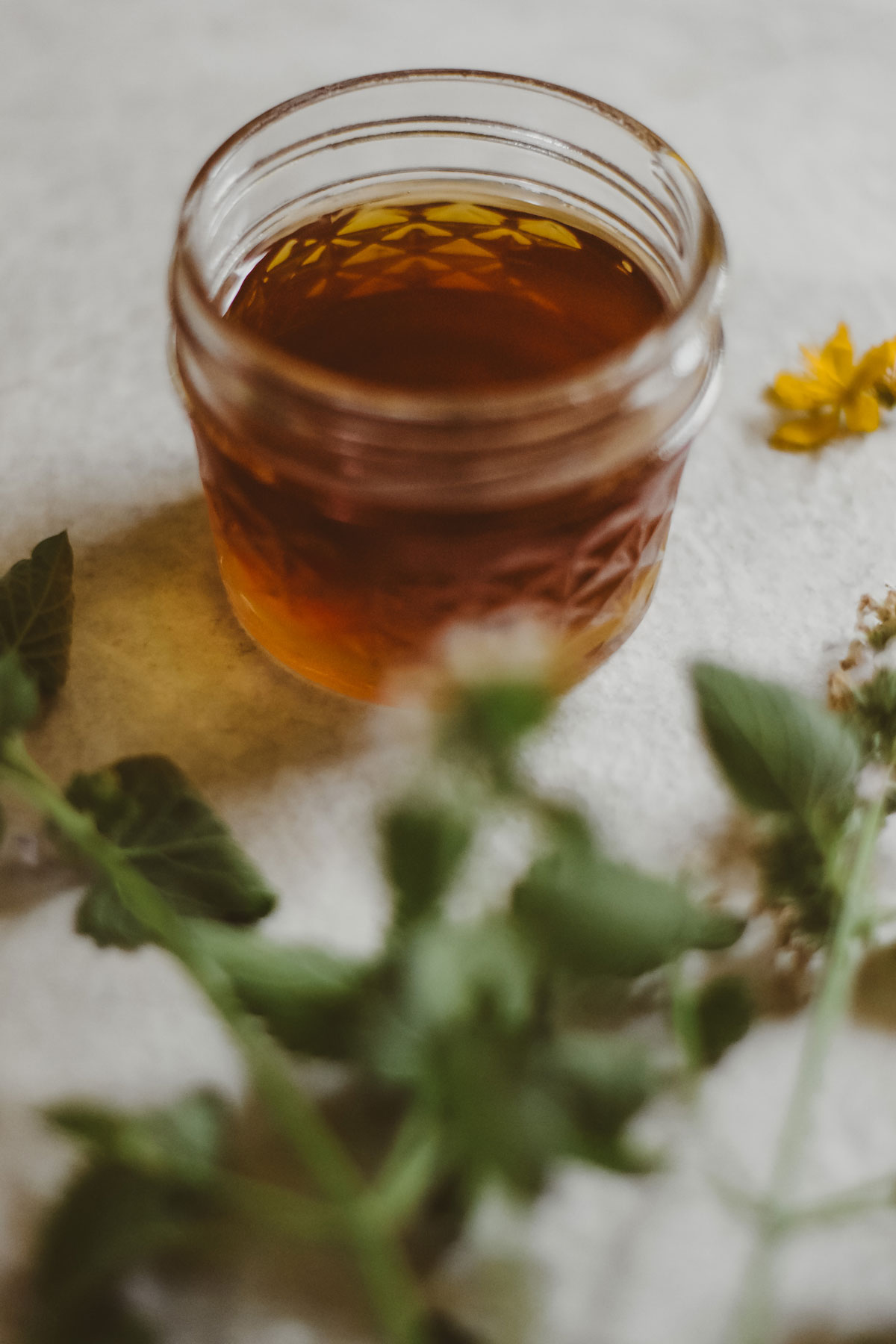 HA: Is there a specific herb that you feel particularly drawn to? 
Ashley: This is a tough question. As I immerse myself in the world of plants, different ones call to me at different times. I do always seem drawn to nervines and that's absolutely no wonder. 
Recently though, I was completely enchanted by white campion (Silene latifolia) while at my friend's land, and I feel called to work with it in some capacity. I wanted to make a flower essence after I found it growing close to my home, but I think the area may have been sprayed. Also, because flower essences work on vibration, I'd really like to do this when I'm feeling peaceful enough to set intentions, but I can't ever seem to get away from the constant stream of sound that my kids create. This pandemic has me really wondering if I'll ever have quiet time again!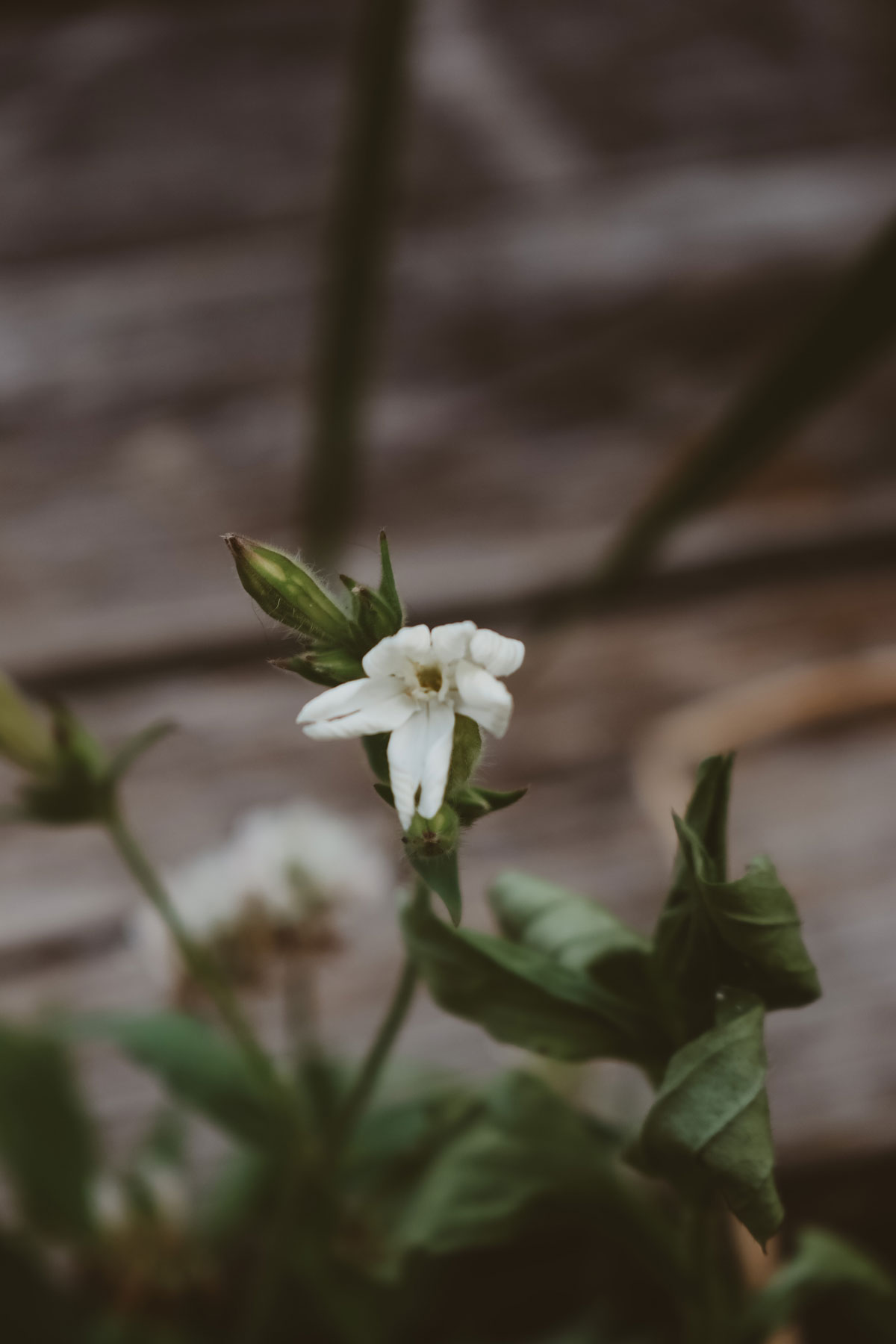 HA: If you were an herb, which herb would you be?
Another hard question. There are so many facets to my personality, so it would be fitting that I would identify with different herbs/plants. Outwardly to new people, maybe marshmallow. Inwardly, maybe something hot, like garlic or cayenne pepper. To my kids, it depends on the day!
This is all fun to think about, but I'm not entirely sure. I'd love to hear what herb someone else thinks I am!
HA: Has your herbalism experience encouraged you to learn and explore other related niches, like botanical crafts, gardening, natural dying, aromatherapy, etc? 
Ashley: Oh, absolutely. It is definitely a journey that doesn't stop, and I love that! Next I think I would like to understand the science of fermenting a little more in-depth than what a recipe book has to offer. And I'd definitely like to add more medicinals to my garden as I learn of them and work with them!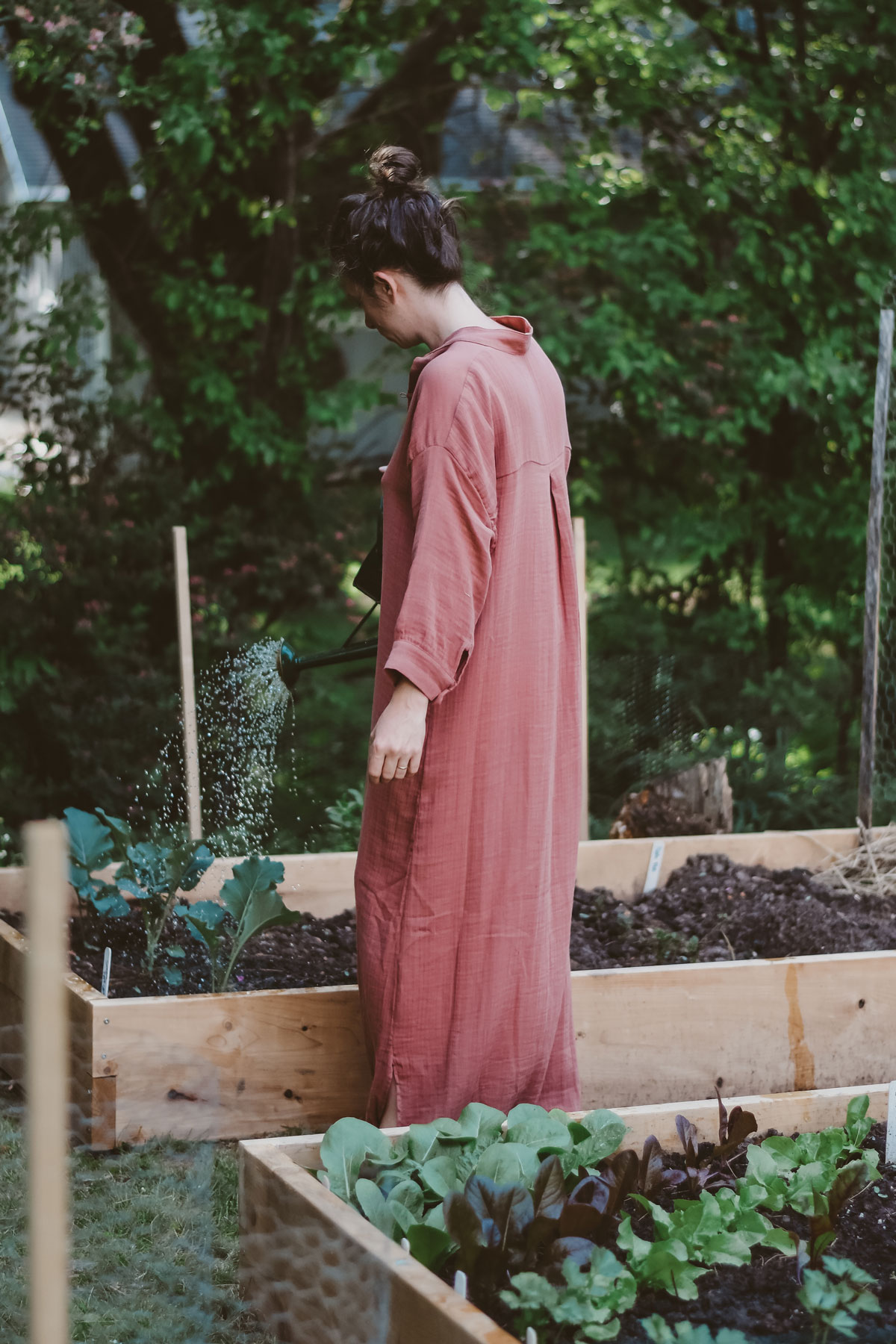 HA: Do you have any rituals or traditions surrounding herbalism that you would like to share? 
Ashley: Oh yes! 
One of my favorite things to do in summer is to make sun tea in my garden, set an intention, and place a stone that seems fitting on the lid. I particularly like to do this on a new moon, full moon, or eclipse. 
I also find myself making salads in my garden and eating them while I soak up the sun and ground myself. 
HA: What is the biggest way that herbalism has brightened your life?
Ashley: It has brought me color, texture, and pleasantries in the midst of grieving for my father who passed away almost a year ago last October. 
Herbalism has given me strength in the middle of a pandemic, and the world of herbalism has opened the door to many beautiful people I've come to know and love!
HA: How do you find yourself incorporating herbalism into your daily life?
 Ashley: Lots of ways! I make a lot of infusions as I find myself often forgetting to nourish myself in other ways as a busy mother of two who never gets a break from parenting through a pandemic. I often burn herbs in the morning and to wind down in the evening, and as always, the original way for me is cooking.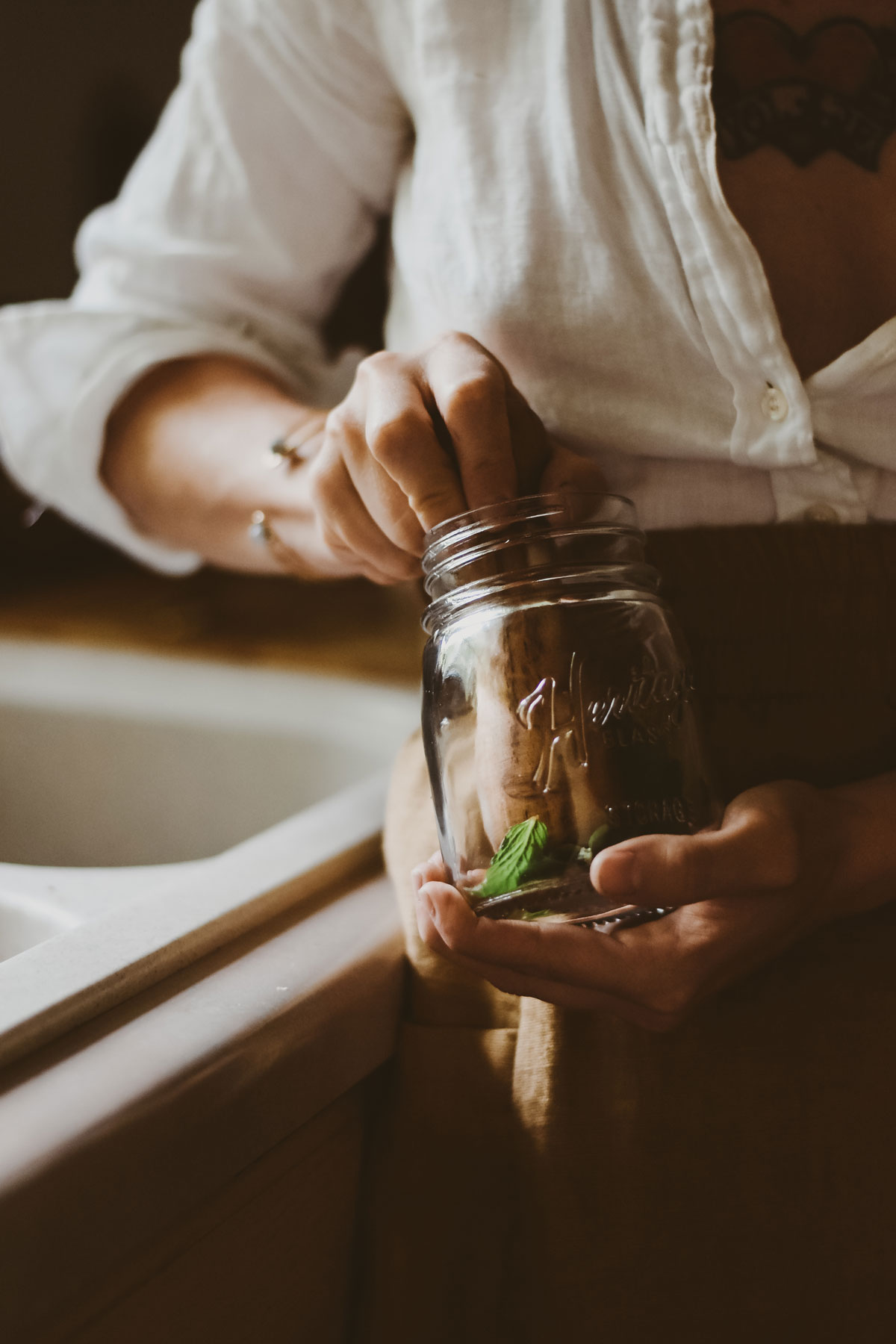 HA: Which herbalism teachers, authors, or peers do you find most inspiring, and why?
Ashley: I really look up to Alyson Morgan for her kind and gentle approach and her wealth of knowledge; Farai Harreld for her no-nonsense approach to herbalism and her goals to make herbalism attainable to everyone; Sarah Corbett of Rowan + Sage for her completely impressive capacity for knowledge and I also love her astroherbalism discussions. Lastly, I'd love to study with Asia Suler when the timing is right away from my littles!
HA: What is your favorite herbalism resource (book, podcast, movie) and why?
Ashley: It's hard to make time for a lot of this stuff, but I enjoy the Mythic Medicine podcast with Amber Magnolia Hill; Our Vital Nature podcast with Sarah Corbett; and Folk Herbalism for Everyone Patreon and blog with Farai Harreld. 
HA: Do you enjoy sharing your herbal knowledge with others in your life via recipes, products, photography, blog posts, community workshops, etc?
Ashley: Yes, absolutely. It's one of the things I love most! I love sharing knowledge. Again, I do not see myself as becoming a clinical herbalist or teacher in any way other than what just comes naturally in conversation with friends and family.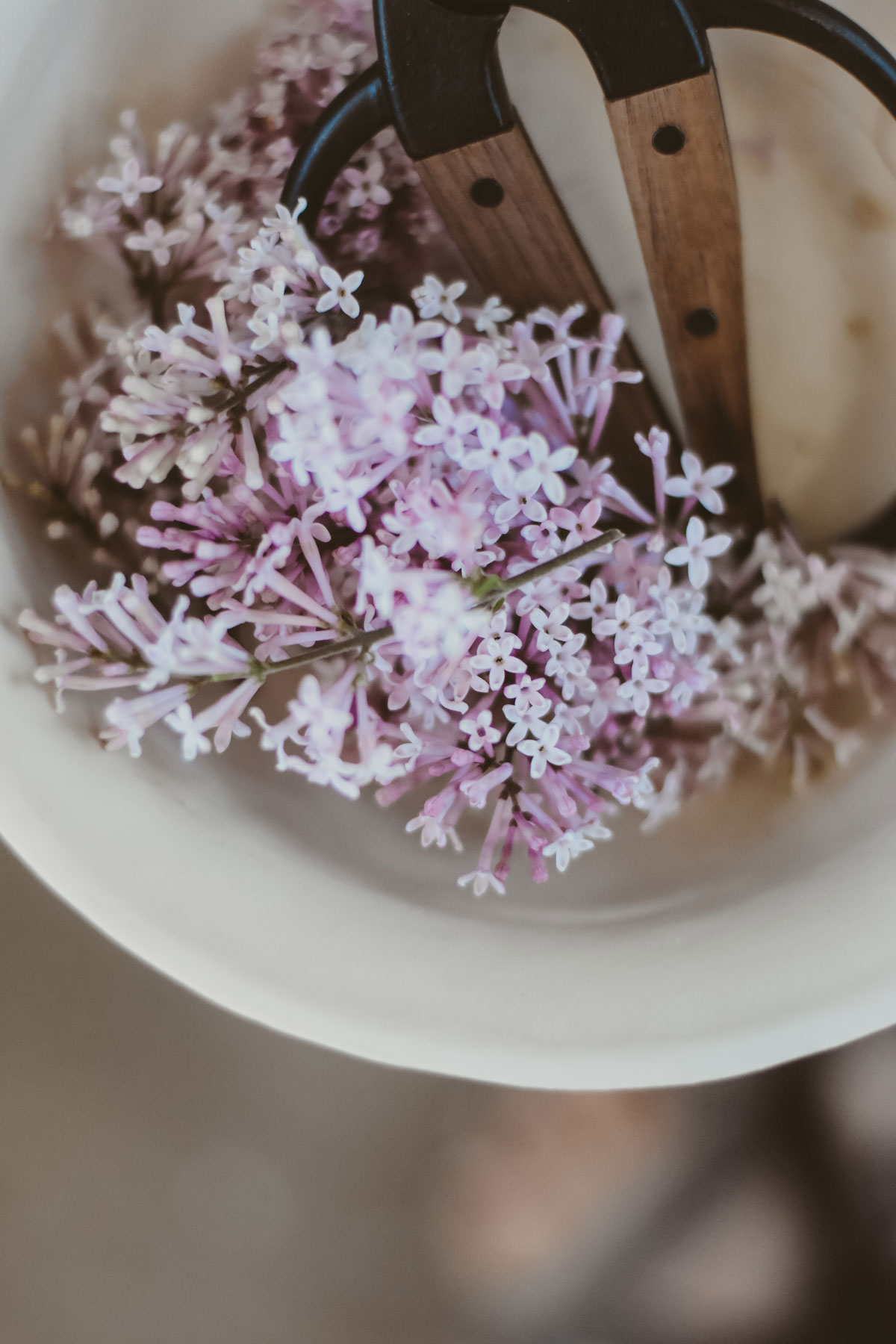 HA: If you could provide any tip or encouragement to those just starting their herbal studies, what would it be?
Ashley: I still sometimes have a fear of doing something wrong or working with a plant in an incorrect or unsafe way, but I try to trust my intuition and also do my research. 
Herbalism is for everyone. Literally everyone. Not everyone can or will be a healer, but it is for everyone to be in control of their own health. 
Living in a culture of allopathic medicine has taught us to fear the very things that nature intended for us to rely on. Trust yourself and your teachers and have fun! Oh, and don't be afraid to ask questions! You were never meant to know it all. 
HA: Are there any elements of your herbal education where you're still struggling to find trustworthy, well-researched information? 
Ashley: I would like to find reliable sources for herbal interactions with other drugs or contraindications. Dr. Google doesn't cut it for me!
Note from HA: A great resource for finding accurate information about herbal contraindications is the American Herbal Product Associaton's Herbal Safety Handbook. It is an investment, but well-worth it if you're at that point in your studies!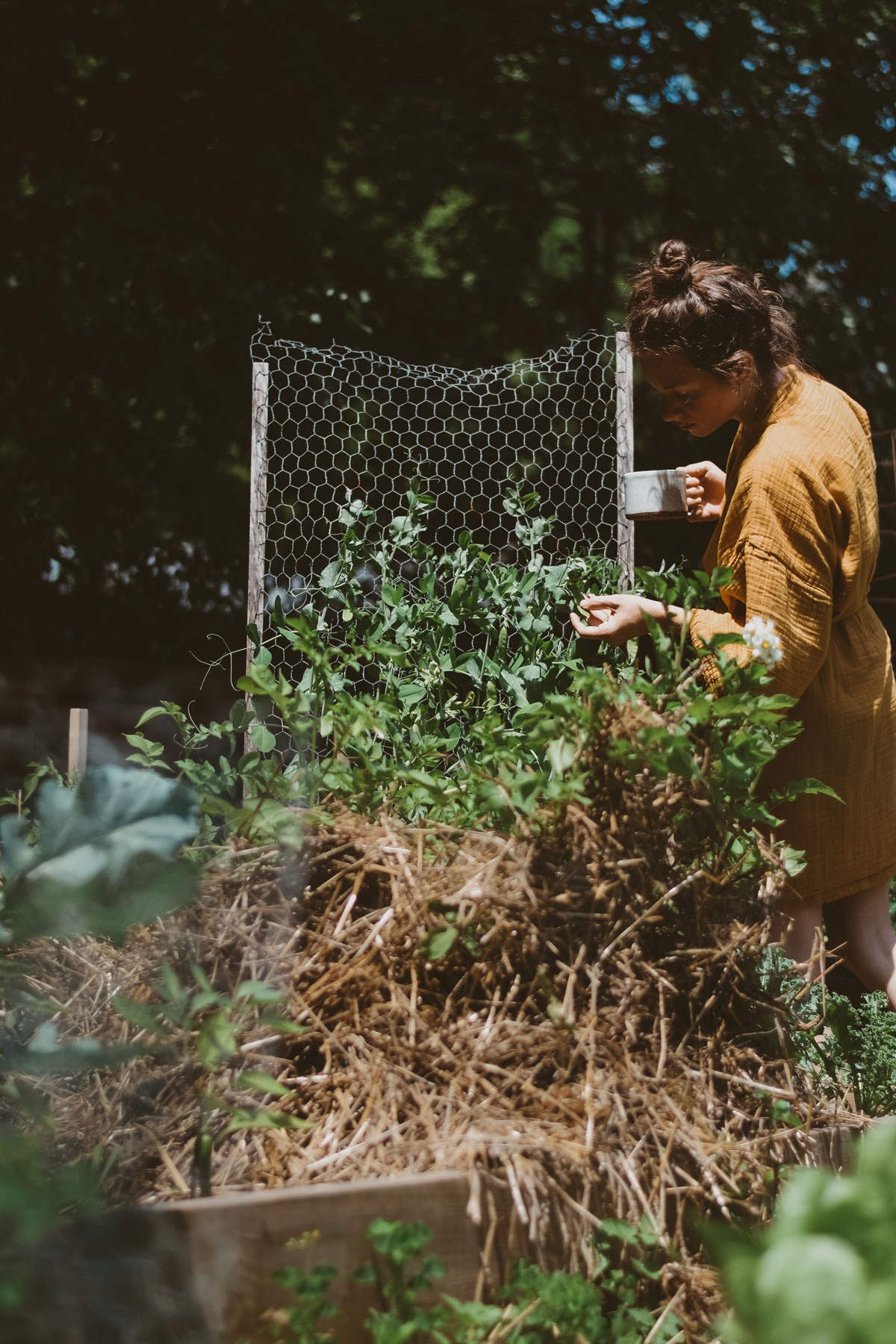 HA: Why did you choose to pursue your education with the Herbal Academy?
Ashley: I think I found some of the free literature available online right when I really needed it. Then I came to realize some online friends were also students and they recommended the courses to me. 
HA: If you were to recommend an Herbal Academy course to your best friend, what would you say?
Ashley: That investing in yourself is ALWAYS worth the investment, especially during such heavy and trying times. 
HA: Do you enjoy the Herbal Academy online community? 
Ashley: Yes. I enjoy the inspiration and the creativity that I get from other students. I love to see how they interpret the information and what they create with it.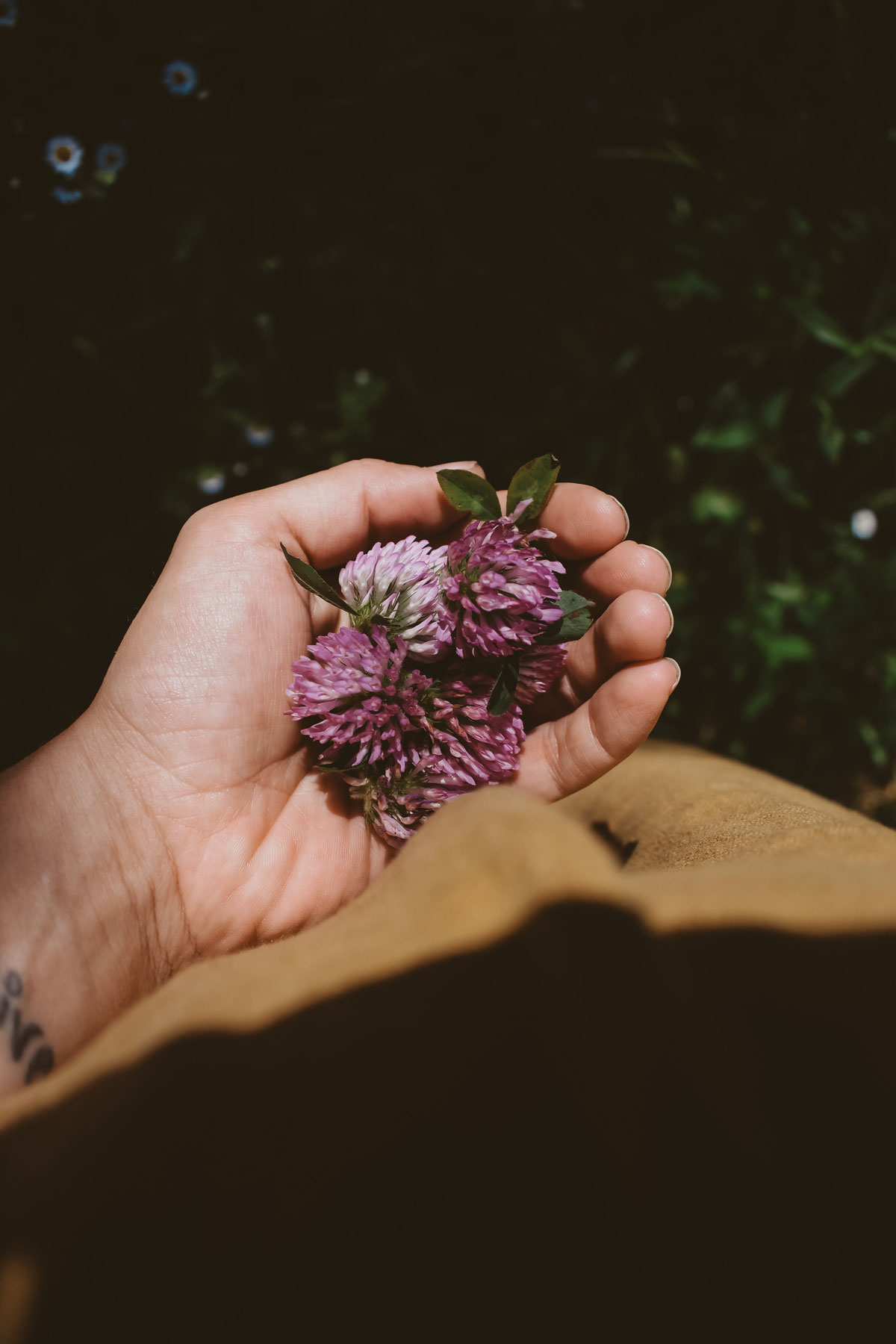 HA: What's next for you in your herbal journey?
Ashley: I think for me, it's just being open to the path that presents itself. My only goal is to become the best version of myself and to nourish my Spirit. 
Follow Ashley's herbalism journey (and soak up photos of her beautiful herbalism projects and home garden!) by connecting with her on Instagram @WhimsyAndWhile. Stay tuned for the next installment of our Student Interview Series, featuring Stephanie Mary (@MyTinyLagunaKitchen). 
Inspired by Ashley's herbal journey? Take your own first step toward living an herb-filled life by perusing our online herbal courses.