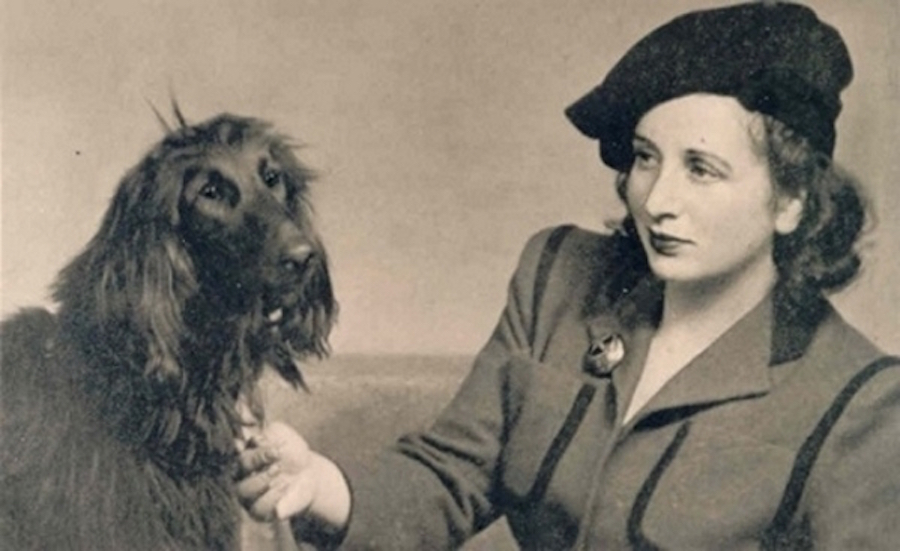 Juliette de Bairacli Levy (1912-2009) was a pioneer of holistic animal health, a prolific writer, and a proud Gypsy, a term she considered to mean person of the earth. Deemed one of the grandmothers of contemporary herbalism, de Bairacli Levy's life, practices, and legacy of teachings fully embody the natural rhythms of the earth and all its inhabitants, with special nods to animals and young children. Worldly in her perspective and global in her sphere of influence, de Bairacli Levy's spirit flourishes today through her 14 books, approaches to "natural rearing" of pets, and diverse body of work promoting earth-based approaches to everyday challenges. Born to an Egyptian mother and a Turkish father of Jewish heritage in Manchester, England, de Bairacli Levy was  raised in a considerably wealthy family. She attended some of the best schools in England, eventually settling on veterinary programs at the University of Manchester and the University of Liverpool. Her time studying veterinary medicine was short-lived as she found her values of natural health and kindness to all living beings in fundamental opposition to those of the universities, and would not take part in the cruel  animal research.
Here, de Bairacli Levy's herbal journey took one of many unexpected turns. Her parallel distaste for conventional treatment and ethical concerns around experimental veterinary research combined with her love for all animals and living things took her from the structure of the classroom to the fields, countrysides, and hills of England, France, Spain, Turkey, North Africa, Israel, and the US, where she lived among nomads, Gypsies, and farmers. De Bairacli Levy decided to continue her education in the (literal) field of natural health by living amongst these people because she believed they could teach her their ways of addressing illness in animals and people using herbs and natural preparations. De Bairicli Levy admired the Gypsies' stamina and energy levels and the robust health and sleek coats of their animals, factors she attributed to their varied diets and natural lifestyles.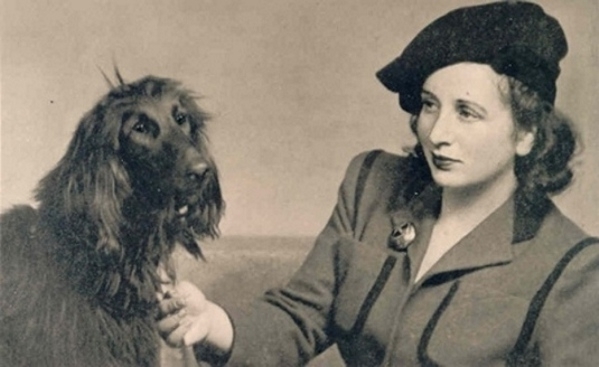 De Bairacli Levy's unorthodox lifestyle was conducive to nights spent in caravans, caves, and tents. She ate wild greens from the fields, slept under the stars, and cared for people and animals with limitless energy. She was a student of the earth and all of its mysterious regions and habitats. All of nature was her classroom and the Gypsies were her mentors. She gathered herbal knowledge from people who lived close to nature and animals and preserved a way of life that might have otherwise disappeared over time. "I have learned so much from the gypsies, much herbal medicine, prophecy, and strange things that have helped me tremendously in my life that have helped me to write my books."  
"Humans can always learn from the animals," wrote de Bairacli Levy in Nature's Children, within which she pulls from folk wisdom from all corners of the earth for dozens of healthful recipes for children, parents, and pregnant and nursing mamas (1997, p. 22). Indeed, she applies many of her basic principles for natural animal health to children as well, such as exercise, fresh air, sunshine, whole grains, and wild foods.
Principled and passionate, de Bairacli Levy alchemized her dissatisfaction with mainstream drug treatments for animals into a zeal for addressing even serious conditions through alternative methods. Distemper among dogs was epidemic and often fatal in the 1930s and 1940s, during which de Bairacli Levy managed a clinic in London that supported animals through radical dietary changes and herbal preparations–an effort that was successful in restoring health to countless dogs.
Simplicity and common sense strategies were at the core of her work. Her principles of holistic pet care include "natural rearing" for puppies and kittens, a practice which involves dietary guidelines such as the feeding of raw meat, raw honey, and slippery elm (Ulmus rubra) bark powder mixed with raw milk. De Bairacli Levy developed a dietary protocol of molasses and ivy (Hedera helix) leaves for a flock of sheep which were ill and declared untreatable by conventional veterinarians, successfully saving the lives of over 3000 animals. De Bairacli Levy utilized common ivy for everything from postpartum nourishment to fevers to joint inflammation in dogs and goats. 
A world traveler often accompanied by her distinguished, award-winning Afghan show hounds and two children, de Bairacli Levy lived as a nomad for most of her life. Gentle, humble, and incredibly intelligent and articulate, she wrote poetry and fiction as well as books on her passions of herbalism, children, animals, nature, and traveling. One of her several herbalism books was the first published work of its kind on natural approaches to veterinary care; The Complete Herbal Handbook for Farm and Stable  (1951, 4th ed. 1991) is still considered a classic reference today. De Bairacli Levy's other books include The Complete Herbal Book for the Dog and Cat (1955, 6th ed. 1992), Common Herbs for Natural Health (1976, 3rd ed. 1997) and Nature's Children (1968, 2nd ed. 1997).
"Juliette of the Herbs" came to be her moniker, and also the title of a documentary made about her life. With her unassuming manner and propensity to share her unique ways of understanding plants and animals, de Bairacli Levy laid a foundation of learning for all who would follow her and share this same passion for herbs and the natural world. In 1998, she was presented with a well-deserved Lifetime Achievement Award by Frontier Herbs for her outstanding work in herbalism.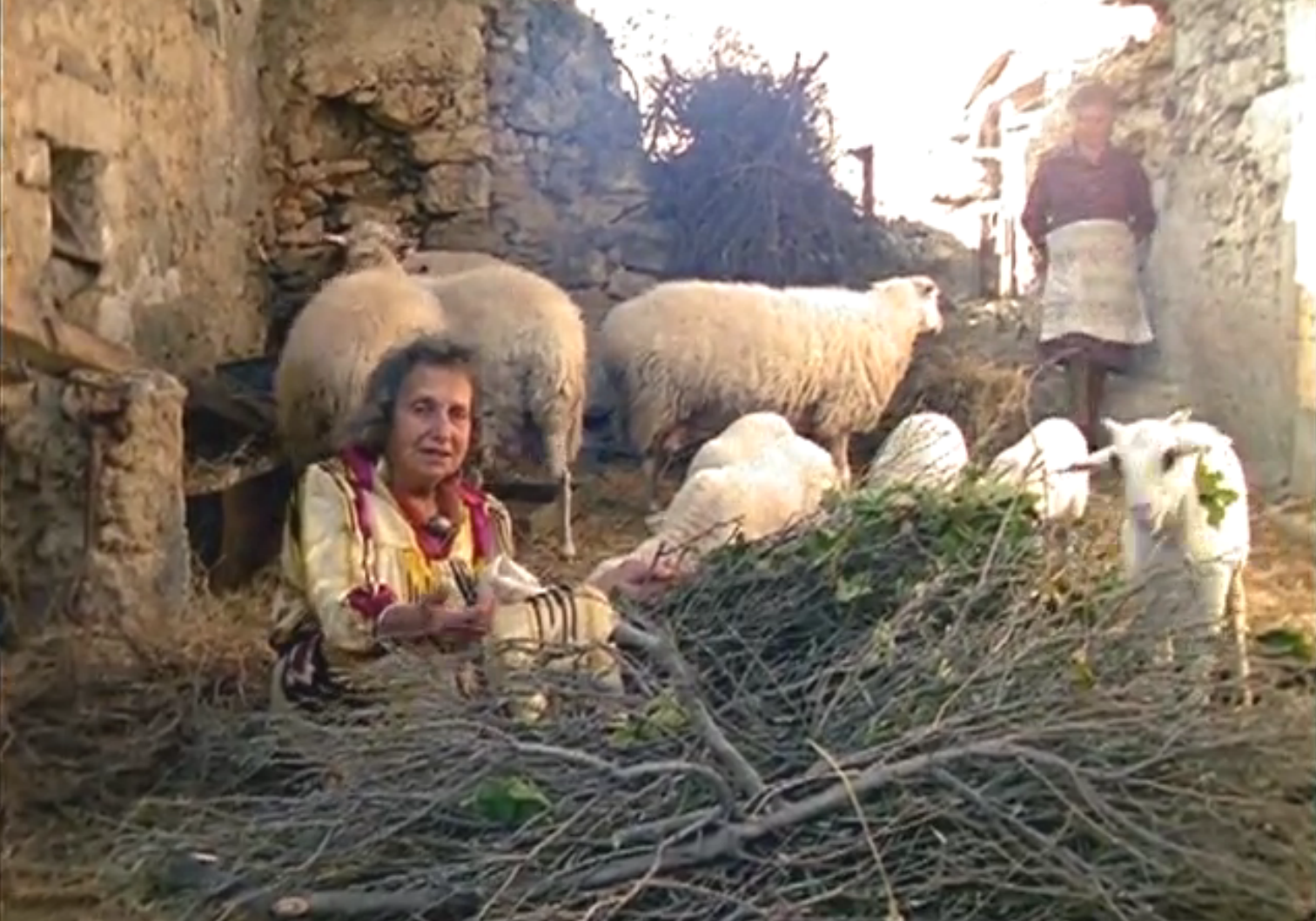 De Bairacli Levy died a peaceful death in the morning of May 28th, 2009 at the age of 96 in Burgdof, Switzerland in a home for elders. Her tranquil but prosaic end came after a life of splendid nonconformity that was uniquely free spirited. By rejecting the norms of the time, de Bairacli Levy set in motion for herself a rich life of brilliant holistic health successes on her own terms, achievements which modern herbalists look to for inspiration. 
Juliette of the Herbs can be well remembered by her poem, "About Travelers," excerpted from her book Traveler's Joy (pp. 204-205):


You shall die, and I shall die!
Take our places in the sky.
You and she, and he and I,
when the time comes, all must die.
That's a game we would play

man and woman, girl and lad,
in gypsy camps far away,
laughing times, yet passing sad.

Poppy crowns for everyone,
red rose for the fairest one,
we would shout, King Death to come,
laughing loudly, turn and run.
Then more the cry, who will die?
Nor he, nor she, and not I,
want that fearful power to fly.

We would pass the hours that way,
bed with gypsies by cool streams,
golden days of dance and play,
harp and flute and tambourines.
But poppy crowns droop and fade,
feet grow weary, hearts afraid.
Time kills all in Gypsie Glade,
flower and tree, man and maid.

Gone the Gypsies, every one
all who played the Gypsie game,
left the earth, its mirth and fun,
starry nights and hyacinth lane.
None can play that game alone,
thus I want to hear the cry,
come now! Leave thy earthy home,
Join the Gypsies in the sky.
Learn more about "Juliette of the Herbs" in this documentary and check out her book, The Complete Herbal Handbook for Farm and Stable.