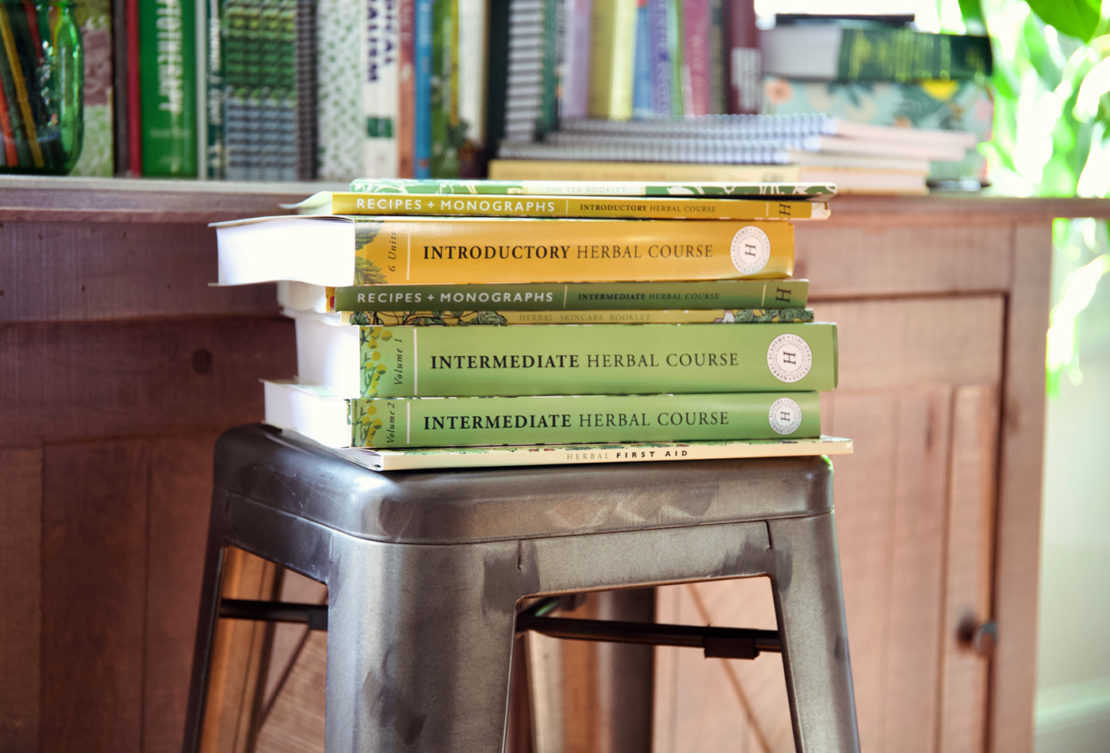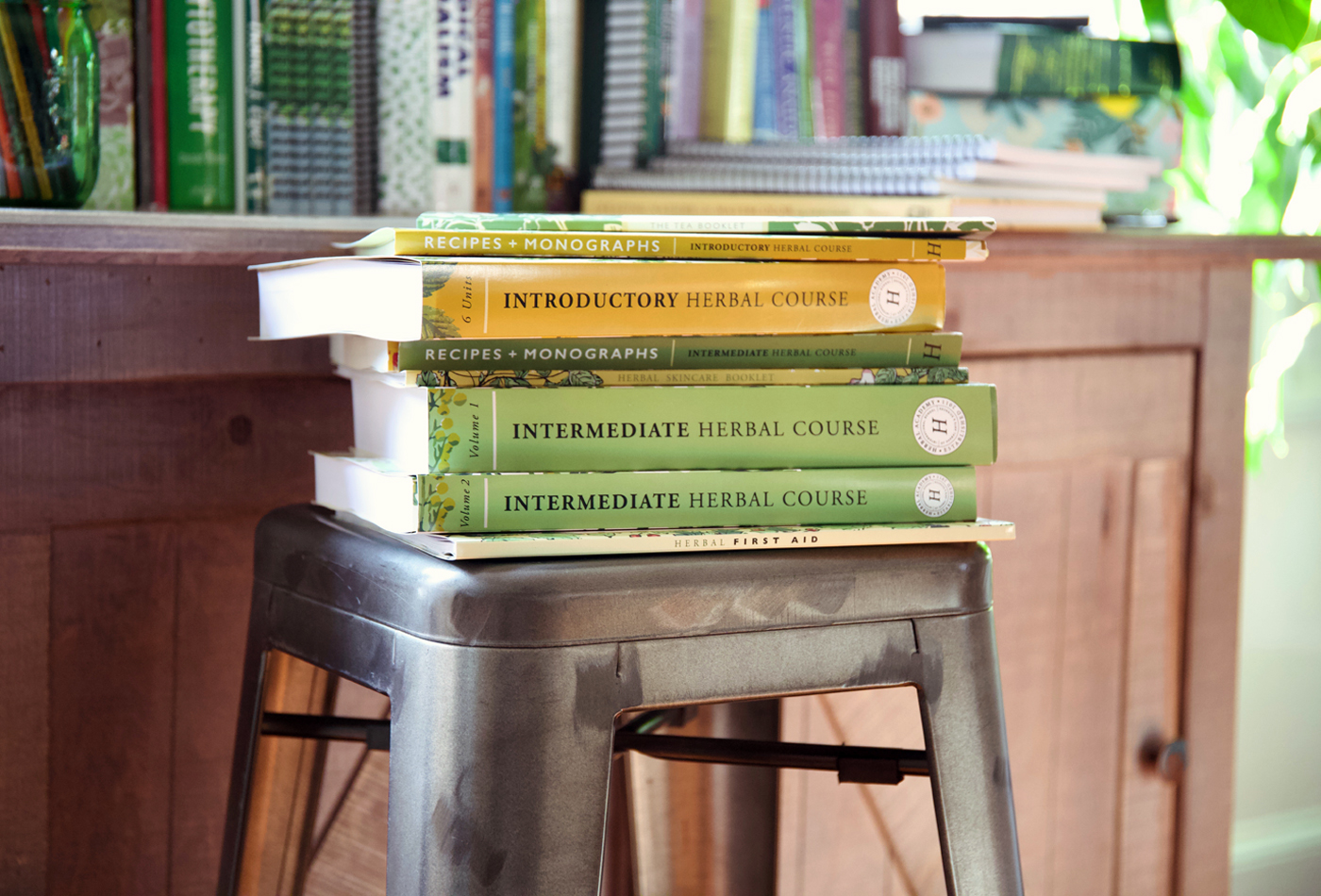 Sneak Peek into our Virtual Herbal Book Fair
This autumn, as the days become shorter and the nights start to stretch longer, we're bringing our studies indoors, preparing warm herbal infusions and potent decoctions. The cooler months are opportune for settling in with a good herbal book from our collection to keep our minds active and continue our learning all through the season.
As we slow down and turn inward in these last few months of the year, what better way to keep the herbal knowledge flowing than with a new book (or two!) to accompany our studies? Books are there for us to reach for time and time again, offering us fresh insights, deeper understanding, and ultimately becoming treasured guides and companions along our learning journeys.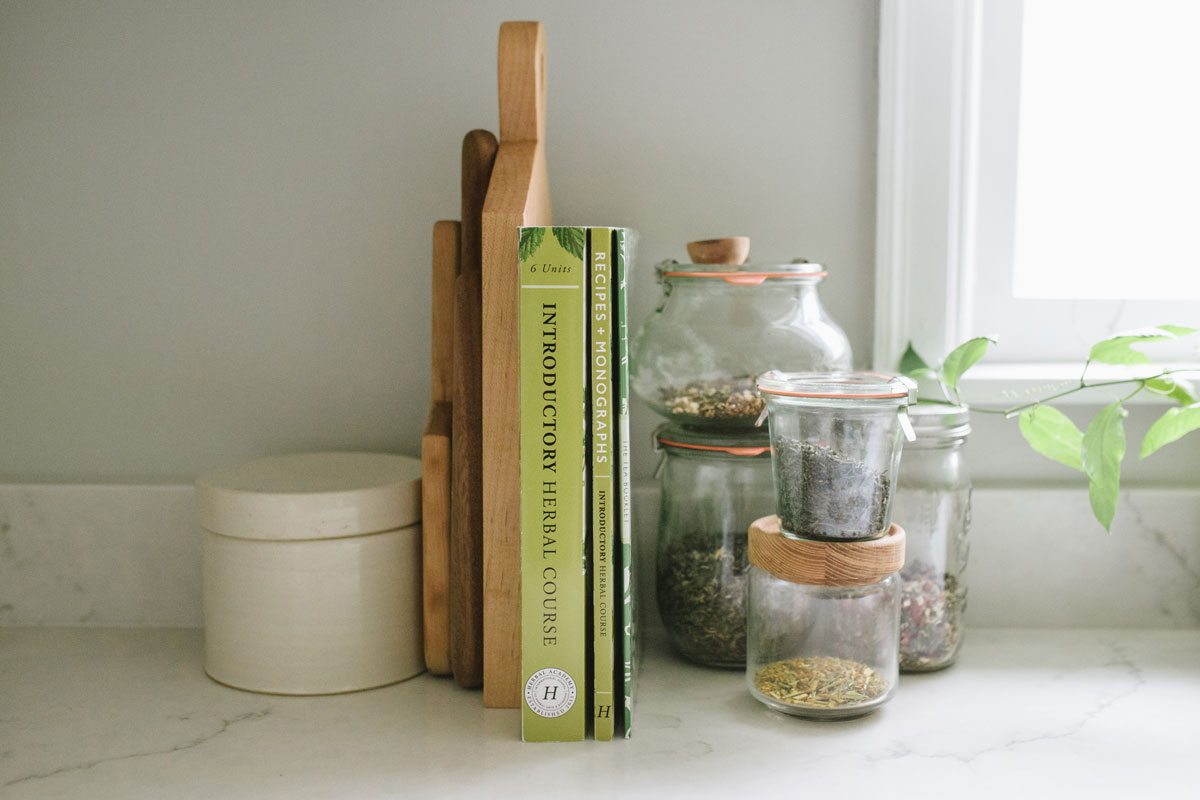 With the school year well underway, now is the best time to pick up new books to keep us inspired and engaged as we continue to discover where this herbal path takes us! 
Discover your new favorite fresh-smelling, dogear-free books and herbal book accessories at our limited-time Virtual Book Fair, where you'll get special savings on hard-copy textbooks and workbooks designed to complement your online studies.
To make it even easier to quickly see everything on sale in this special Virtual Book Fair, we've put together a convenient downloadable Virtual Book Fair Catalog for your viewing pleasure! Check out the compilation of our sale items in the catalog, and then shop the sale before it's over.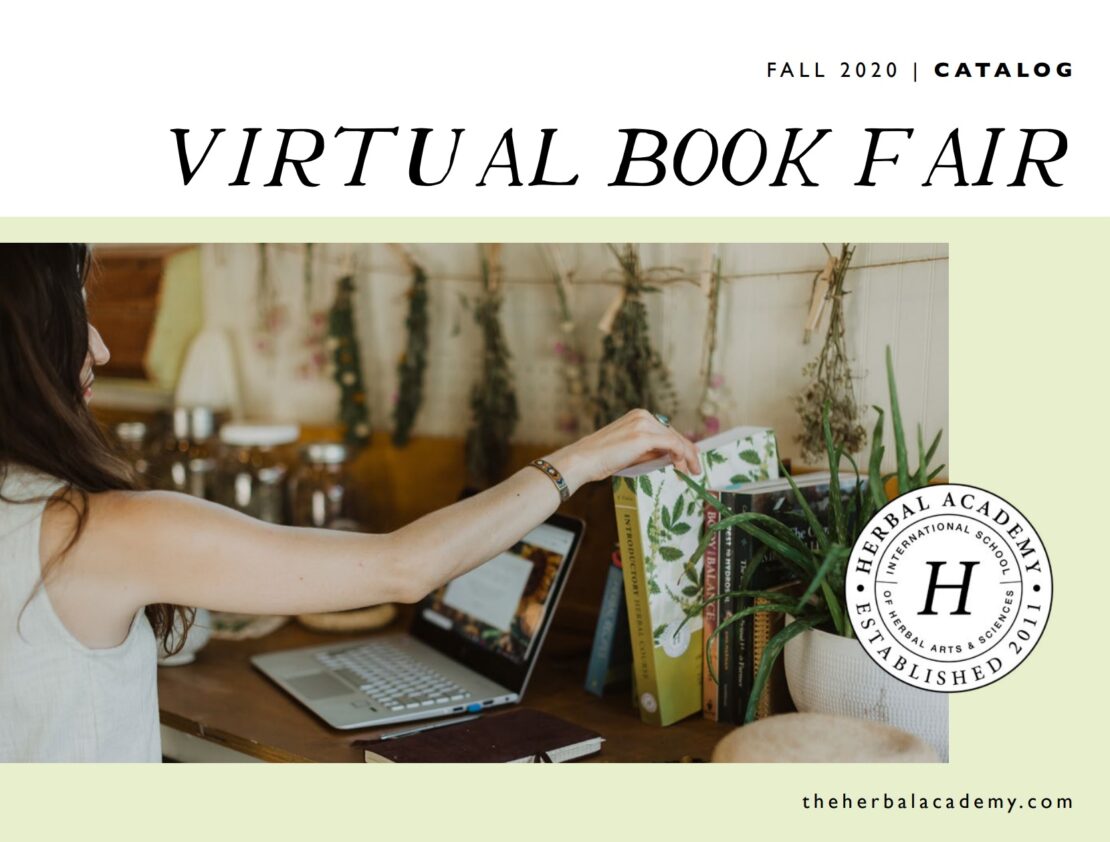 Click here to view the catalog!
Herbal Books on Sale
Here's a look at our most-loved books on sale in the Goods Shop!
Botanical Skin Care Recipe Book
This gorgeously illustrated recipe book is jam-packed with nearly 200 tried-and-tested, herbalist-approved body care recipes using herbs and natural ingredients that your skin and body will love! These botanical recipes are lovingly curated from our Botanical Skin Care Course, so you can rest assured that these skincare products are safe, effective, and well-loved by our team of herbalists! 
Introductory Herbal Course Print Edition
This set of books presents the entire Introductory Herbal Course in printed form – more than 730 pages at your fingertips!  Along with the Introductory Herbal Course textbook—which includes the same curriculum as featured in the online version of the program—you will receive the compiled Recipes + Monographs Book and the program's featured The Tea Booklet.
Students, save 40% off on Introductory Course Textbooks through Sunday!
Non-students, enjoy ≈$50 off this course in print!
Intermediate Herbal Course Print Edition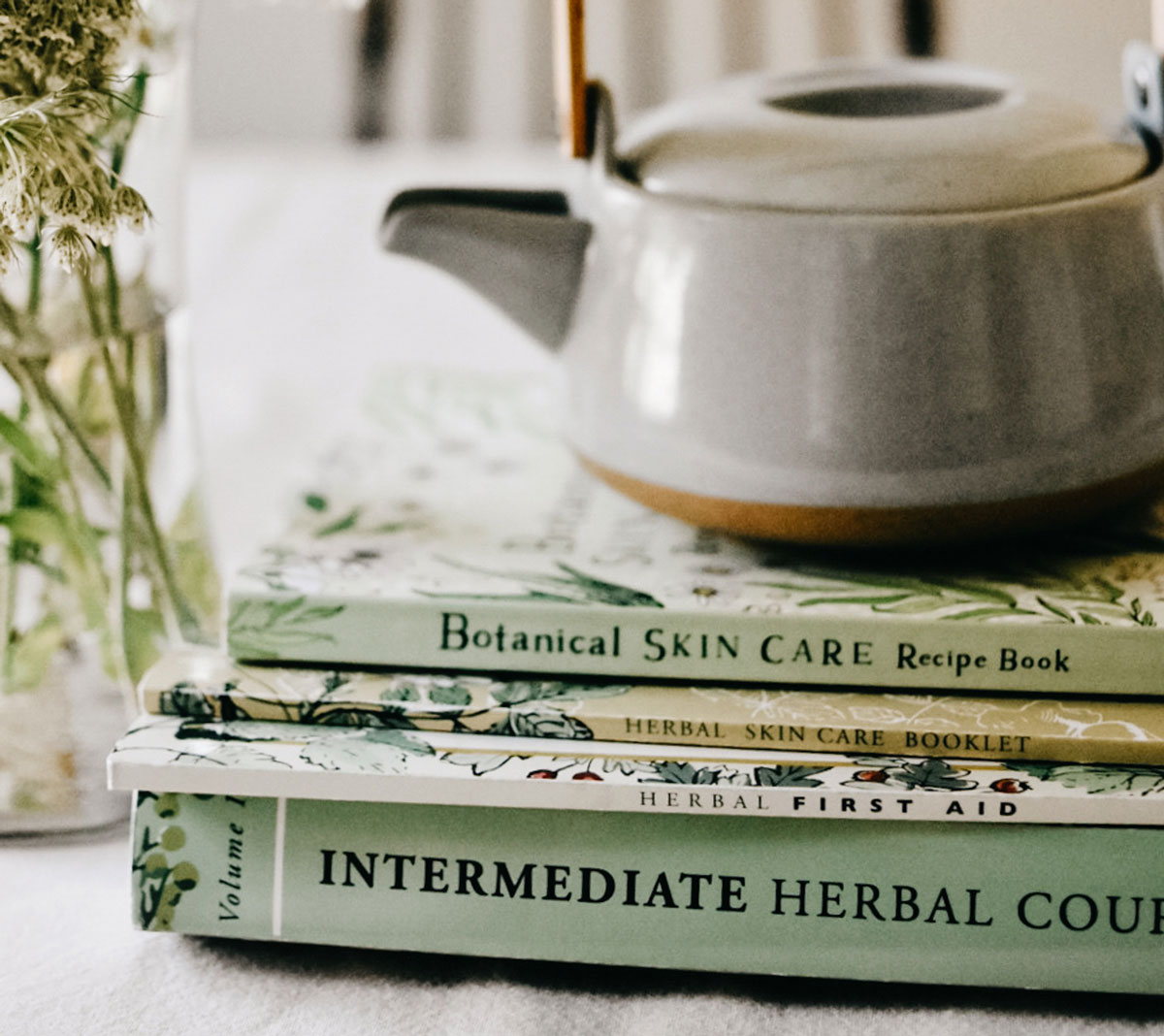 This herbal book set features the Herbal Academy's complete Intermediate Herbal Course in two textbook volumes along with a compiled Recipes + Monographs Book and the program's featured Herbal First Aid Booklet and Herbal Skin Care Booklet for easy go-to reference!
Students, save 50% off Intermediate Course Textbooks through Sunday!
Non-students, enjoy ≈$100 off this course in print!
Materia Medica Journal
Our beautiful Materia Medica Journal accommodates 50 botanical monographs with room for additional notes, contains handy reference charts on plant identification, herbal safety, and researching tips and tricks, and makes it easy (and fun!) to organize your plant research. It can be used alone or in conjunction with any of our courses, but it was especially designed as a companion to our Herbal Materia Medica Course!  
Botanical Illustrations Workbook
This workbook features 25 botanically accurate illustrations of fun-to-forage plants that commonly occur in the United States, summary monographs to expand your learning experience of these plants, and blank pages for additional sketches and note-taking! Color each plant not only to get to know its uses and identifying features, but also for some stress-busting art therapy!
Mushroom Identification Checklist Notepad
This notepad includes 50 tear-off sheets with our handy pre-made mushroom identification checklists covering basic morphology (size, shape, features), as well as habitat, growth habit, and substrate. This easy-to-carry herbal book is the perfect way to keep track of your mushroom observations on all those walks through the woods!
Upgrade your mushroom adventures with 23% off ID notepads!
Forager's Pocket Guides
These lightweight, slim profile Forager's Pocket Guides create a fun and convenient way to detail and record your foraging adventures! This convenient set includes both the essential Foraging Guide Book and the Foraging Record Book for optimal botanical identification and documentation, as well as a reusable drawstring Herbal Academy crest muslin storage bag!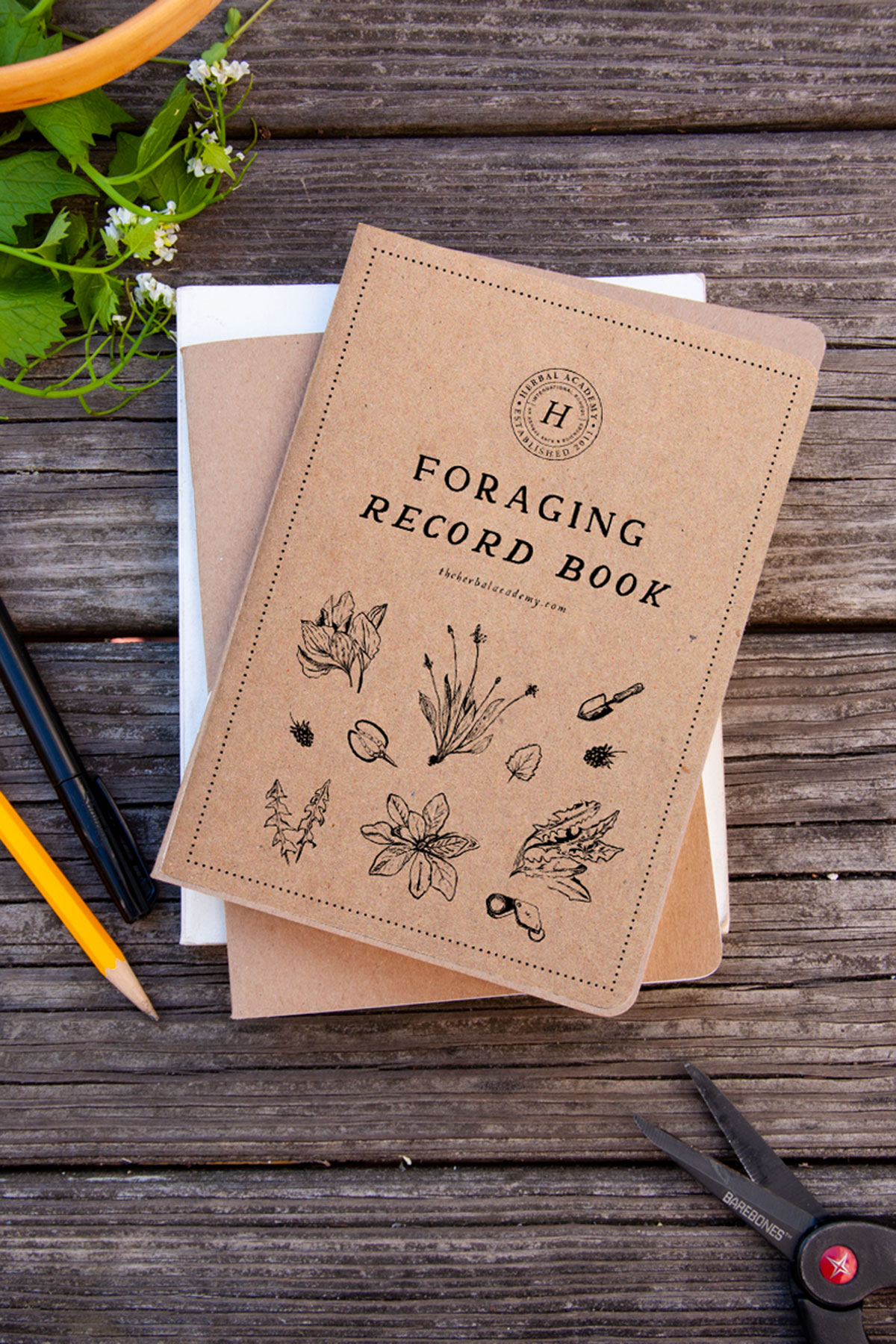 Foraging Record Book Refill Pack (Set of 3)
Stay prepared all through foraging season with this refill pack of 3 Foraging Record Books to replenish your Foraging Pocket Guides set once you've filled up the Foraging Record Book with your observations! These books include pages dedicated to sketching or note taking for each plant you're recording.
Marked down to $27.99 (from $34.99)
Don't Forget the Accessories!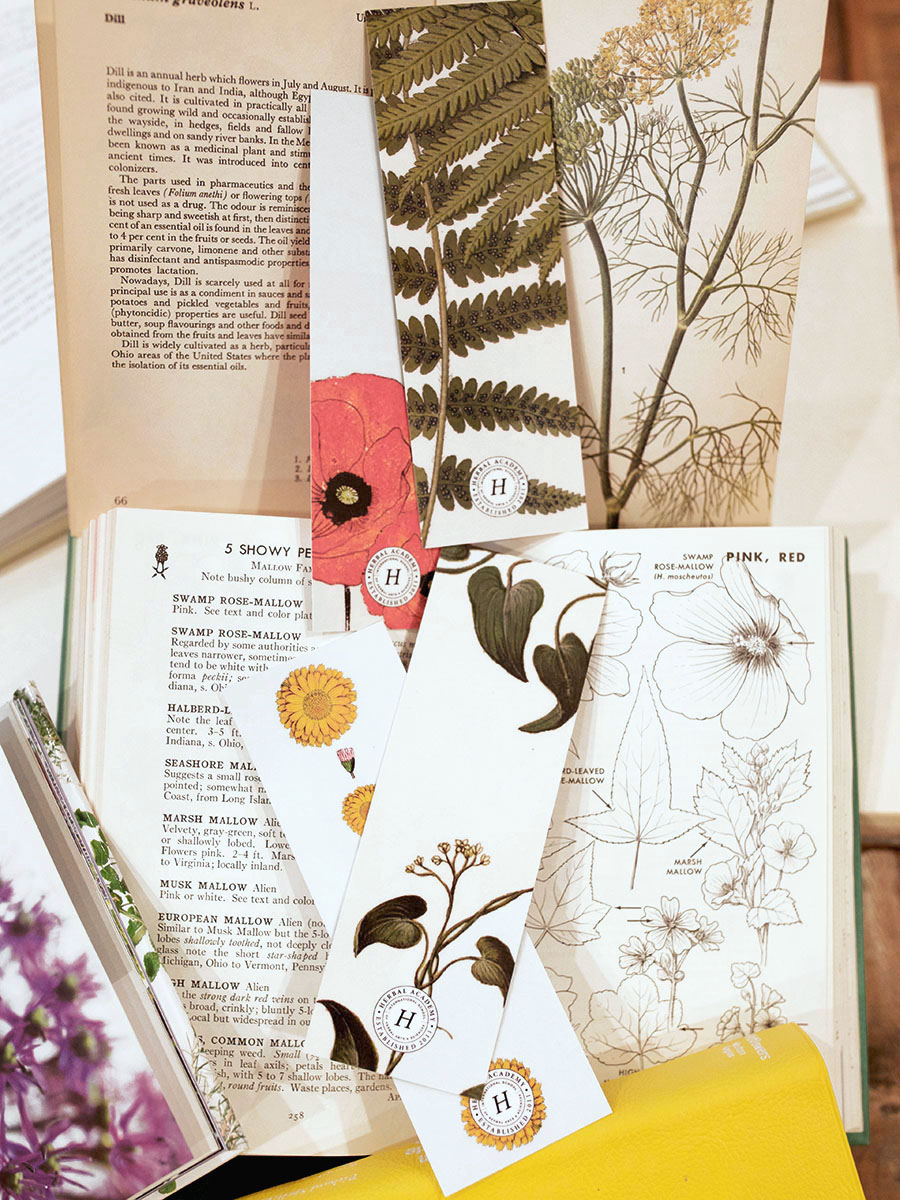 Bookmark Set
This set of 4 botanical bookmarks make the perfect gift for the plant-loving friend—or to keep for yourself! Each bookmark has its own unique illustration and words of encouragement to inspire you as you thumb through your textbooks or favorite reads.
50% off bookmarks through Sunday!
Plant Steward Tote Bag
Carry all your new herbal books in style with this beautifully designed Plant Steward Tote Bag! It combines practical function for wildcrafters and herbalists alike with an important message about plants that are facing overharvesting pressure. This sturdy canvas bag comes with a Plant Stewardship Button (for extra herbal flair!) and our Plant Stewardship Information Card.
Over 25% off during this limited time sale!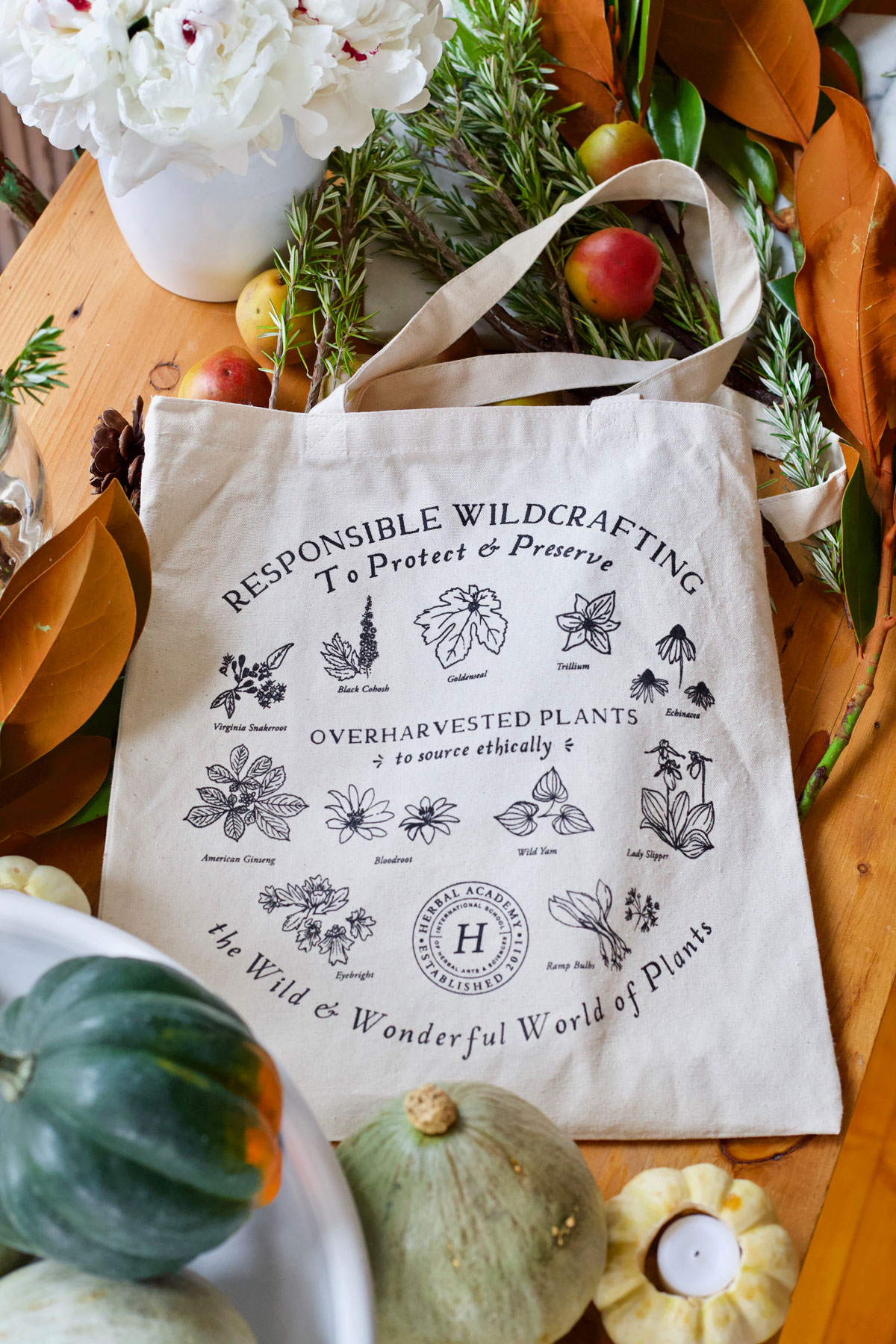 These books and accessories are designed to help bring even more life to your studies and to keep your brain buzzing with herbal learning all through these colder months and beyond.
Don't forget to download our handy Virtual Book Fair Catalog to easily see all the discounts on our textbooks, course companions, accessories, and more! Send it to a friend to share the deals far and wide.
Explore everything on sale inside the Virtual Book Fair. This sale wraps up on Sunday, October 25th, so don't delay!