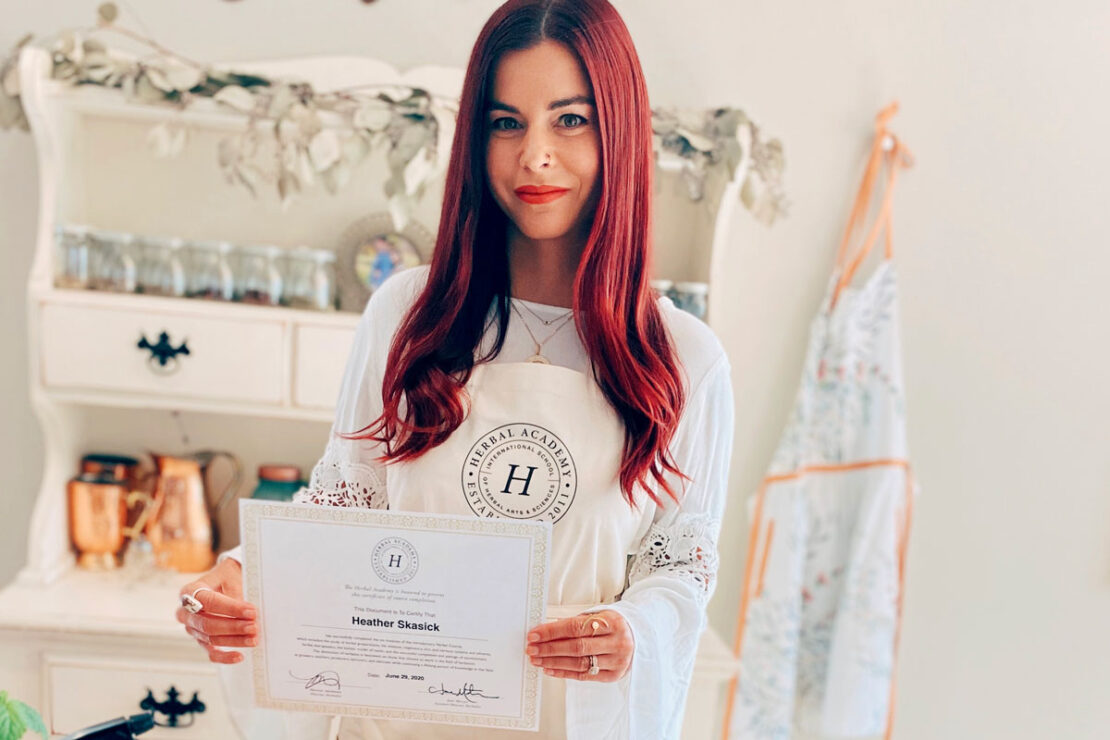 Student Feature: Heather Skasick @PantryPotions
For the sixth installment of our Student Feature Series, we spoke with Heather Skasick of @PantryPotions. Heather is a budding herbalist who has felt her creative nature come to life through her herbal studies. As a new mother, Heather found that herbalism nurtured her family's health, strengthened her confidence, and gave her a passion all her own. 
Heather has completed our Introductory Herbal Course along with a number of our short courses, including the Making Herbal Preparations 101 Mini-Course, and the Herbal Self-Care for Stress Management Course.
We hope you enjoy this interview with Herbal Academy student Heather Skasick!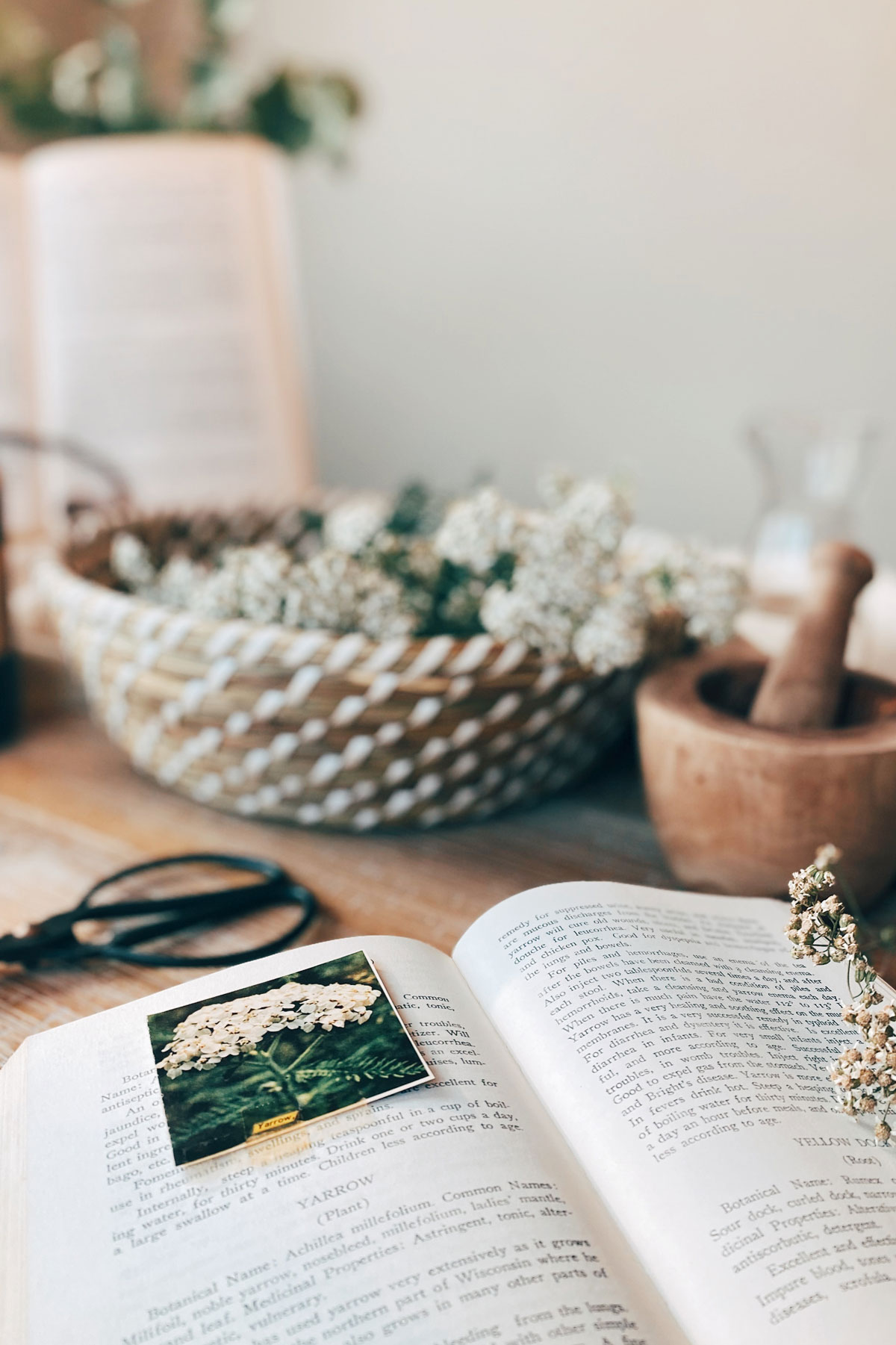 HA: Thank you so much for taking the time to chat with us, Heather! Tell us, how did your herbalism journey begin?
Heather Skasick: For years, I worked in office settings, trying to find my passion while climbing a corporate ladder that I didn't even really want to climb. Then, 31 weeks into my first pregnancy, our son decided to come very early! My water broke at work, and it was more than an hour's drive from my office to the hospital. A co-worker nervously drove me all the way there, and my husband met me. I was supposed to be on bed rest at the hospital, but contractions started just before midnight. I was never declared "in labor," and my doctor was never called. For hours, I had contractions and wondered whether it was going to get worse. Finally, a new nurse came in to check on me. She screamed, "You're 8 centimeters, you're going to have this baby right now!" Out he came, with a doctor I had never met, no pain meds, and no cuddles. The nurses rushed his 3-pound, screaming little body off to the NICU as I laid there in shock of what had happened. 
For 68 days, our son was in the NICU. He had a laundry list of issues with his body and development. When we were finally able to go home, he had a pediatrician, cardiologist, EP heart specialist, and physical therapist on speed dial. Needless to say, I never went back to my corporate job. Thankfully my husband is able to support that life choice. 
For the past four years, I have been caring for my son and helping him to grow and beat the odds. I saw a shift in what I truly valued as important. I was always semi-healthy, however, my son's situation led me to be a lot more curious about natural herbal approaches. 
The timing of the universe always amazes me. When I first enrolled at the Herbal Academy, my son had overcome so much, and my role as primary health advocate was shifting from attending constant doctor appointments to learning how we can help him continue to thrive at home.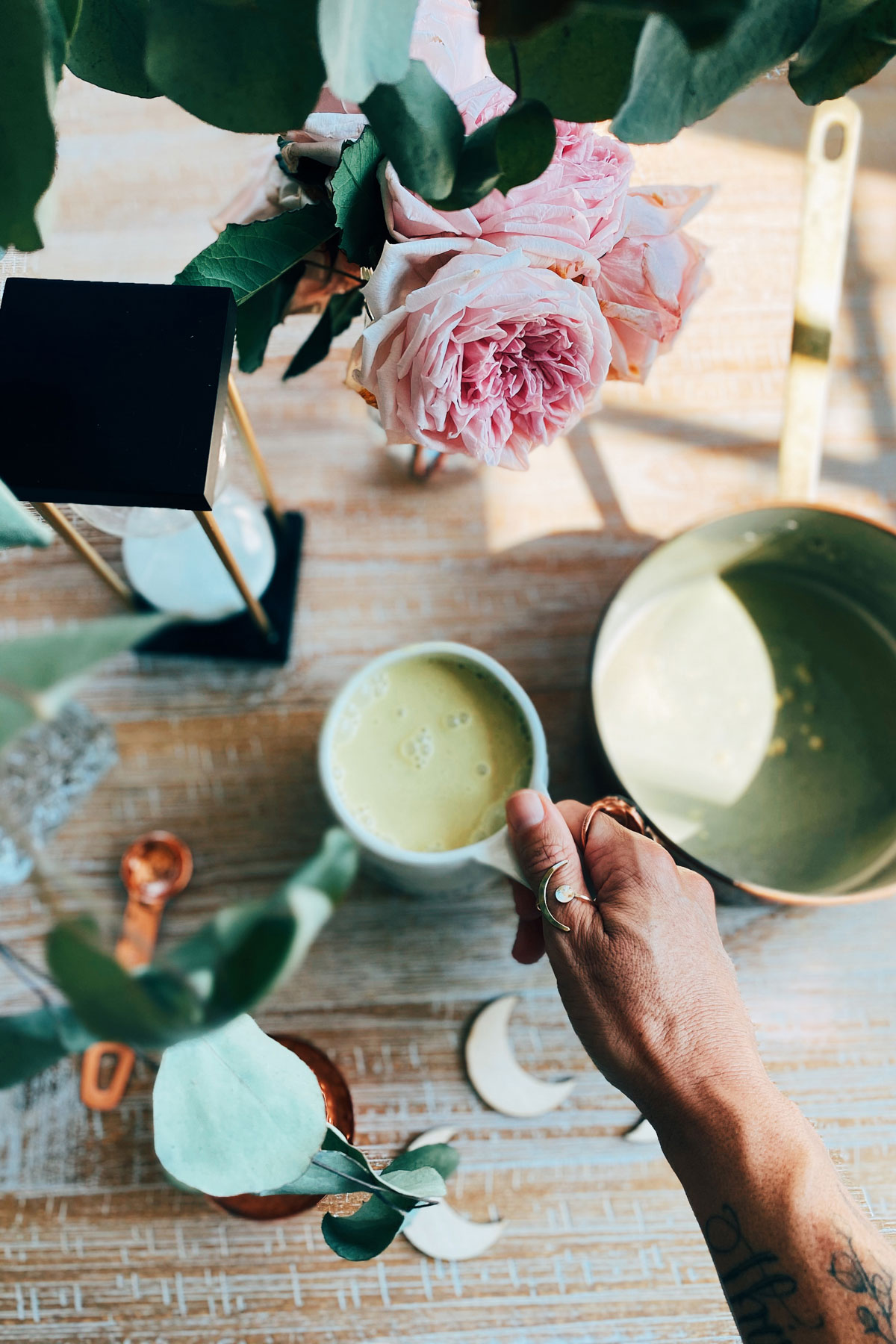 It was also time for me to call something my own, something I was passionate about and didn't have to worry was connected to some undervalued corporate structure. I was, and still am, so excited about herbalism and the myriad of opportunities and knowledge everyone can benefit from!
HA: Why did you choose to pursue your herbal education with the Herbal Academy?
Heather Skasick: Honestly, it was a photo. I'm such a visual person. I was scrolling online and came across a beautiful space with fresh herbs hanging to dry. The openness and calmness drew me in. Once I dove into Herbal Academy's offerings and visual aesthetic, I was hooked! It didn't hurt that you were offering the most generous course discounts at the time! So I signed up and haven't regretted it one bit.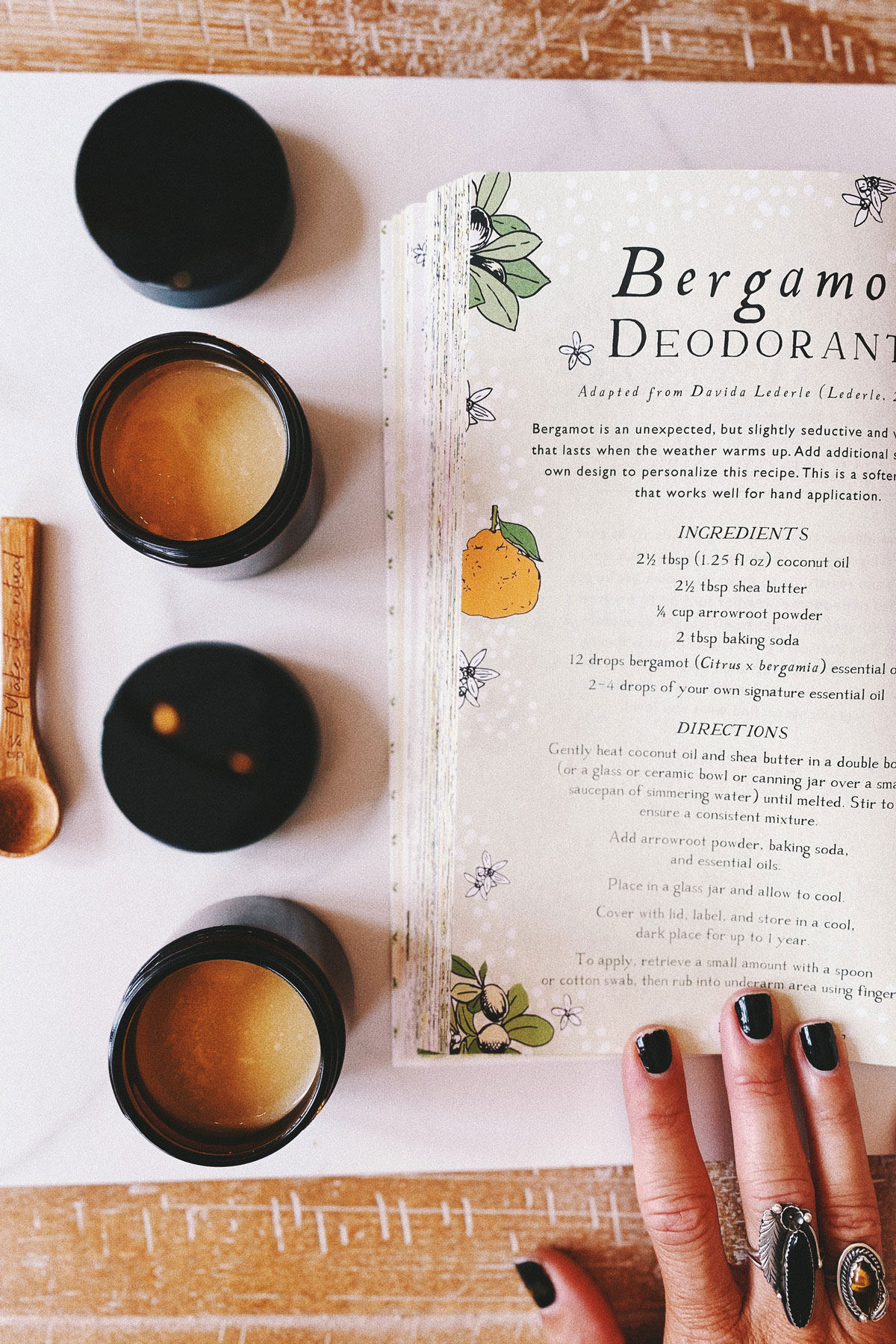 HA: If you could provide any tip or encouragement to those just starting their herbal studies, what would it be? 
Heather Skasick: To simply start. Flow with the knowledge and go at a pace that feels comfortable to you. I was so nervous to start. I had no wonderful tale of growing up in my grandmother's garden learning the ins and outs of herbs. I had no previous knowledge or traditions. But I just started anyway. Herbal Academy's courses helped me lay a foundation for herbalism, and I continue to grow more confident in my place in the herbalist world. 
HA: How has your herbal education deepened your connection with nature and the seasons?
Heather Skasick: I started and grew my very first herb garden! I would have never attempted that had it not been for my new pursuit of herbal education. Reading the wonderful benefits of hundreds of herbs inspired me to have some of my very own. We now proudly have rosemary, lavender, chamomile, lemon balm, and yarrow growing in our tiny garden. 
We are also avid campers and outdoors people. I'm finding myself stopping to look at weeds, herbs, and plants every step of the way. I smile when I come across one that was introduced to me through my studies. It really has made me "stop to smell the roses."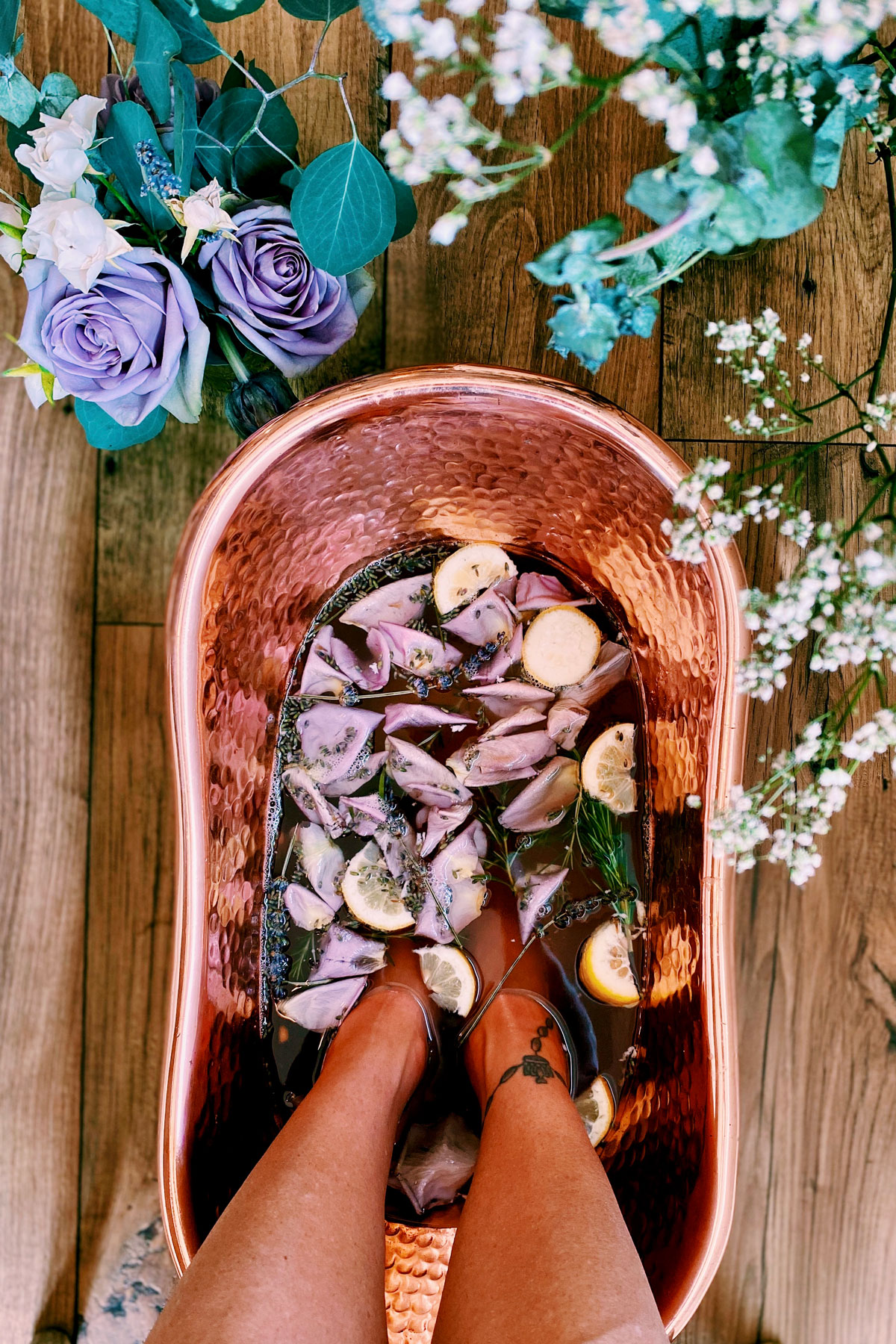 HA: Did you feel that something in your life was missing before you discovered herbalism? If so, what do you think it was and how has herbalism helped?
Heather Skasick: Yes, passion. I was good at things, but I never felt called to pursue anything specific. I kind of just floated through life. 
Herbalism helped me to understand my gifts. What I am really good at, what I can learn, and how I can better myself and my family. It opened a side of me that I didn't really know I had. 
For years, I had been told I was creative. Numerous card readers told me over and over, "You're so creative!" But I never knew what I was creative in. Sure, I had an eye for things and was good at communicating, but it was only after I started down the herbalist journey that I discovered I'm a visual storyteller. I am able to read something that I'm learning, create it with my own hands, and then share it through images on social media. It's connected me to so many wonderful people, and their feedback has given me a joyous jolt in life!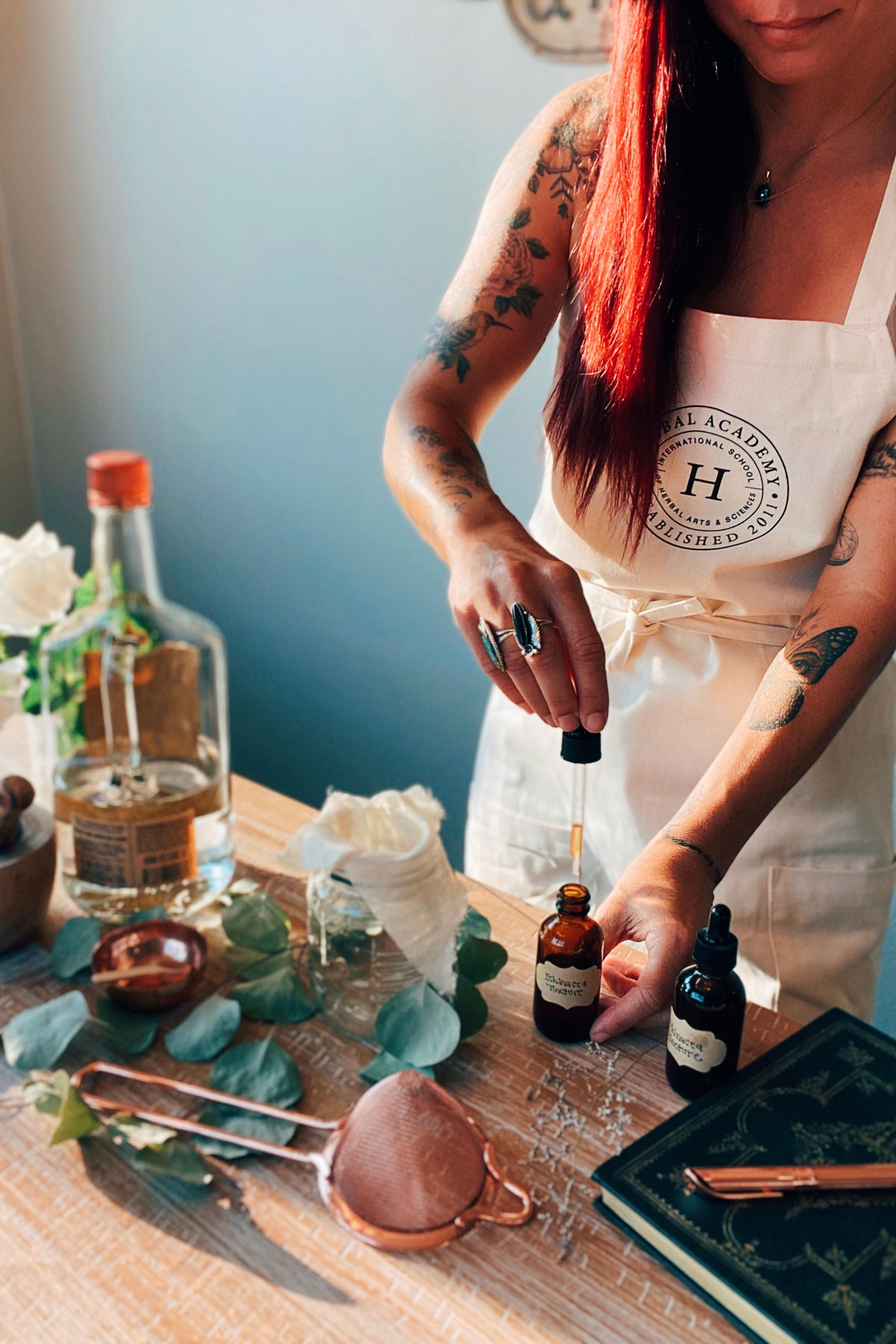 HA: What is the biggest challenge you face in your herbal practice? 
Time and mom guilt. I have been studying after my toddler son goes to sleep, and I try to practice making herbal recipes a few times a week in the morning before we start our day. It's all new, and I'm trying to find a balance. For a while, my time was solely dedicated to him, but now I'm allowing time for myself and what I'm passionate about. It is all a very fine line. 
HA: Which herbalism teachers, authors, or peers do you find most inspiring, and why?
So far in my short journey, I have really enjoyed following Adriana Ayales from Anima Mundi Apothecary. Talk about a visual storyteller! Her images are so rich and beautiful and the knowledge behind each one is equally beneficial. I also really love her product offerings. 
I enjoy Stephanie from My Tiny Laguna Kitchen, especially her tutorials and visuals. She makes being a home herbalist so beautiful! (We agree! Check out our interview with Stephanie, here. – HA)
Also Militza from Little Green Dot, who shares so many natural skincare recipes and smart ways to approach herbal DIY.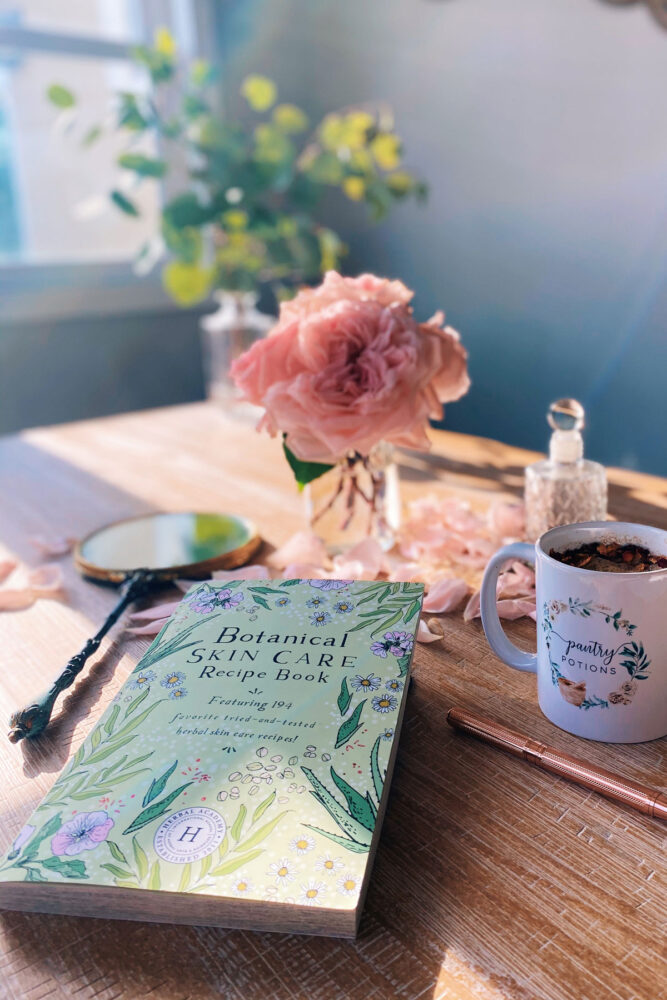 HA: Do you feel empowered by your herbal practice? If so, how? 
Absolutely! I haven't been this excited to learn something in a very long time. This renewed sense of wonder has also given me confidence. I feel more empowered to care for myself and my family using the magic of plants. I also have something to talk about with people other than being a mom (which is still incredible, but separating your identity as a mom from something just for you, is really empowering as well).
HA: If you were an herb, which herb would you be?
Heather Skasick: Lavender, the utility herb of the garden. As a mom, wife, friend, daughter, and neighbor, I'm called upon to do so many different things for so many different people. Lavender is the same in nature—versatile and can be called upon to help with so many different things.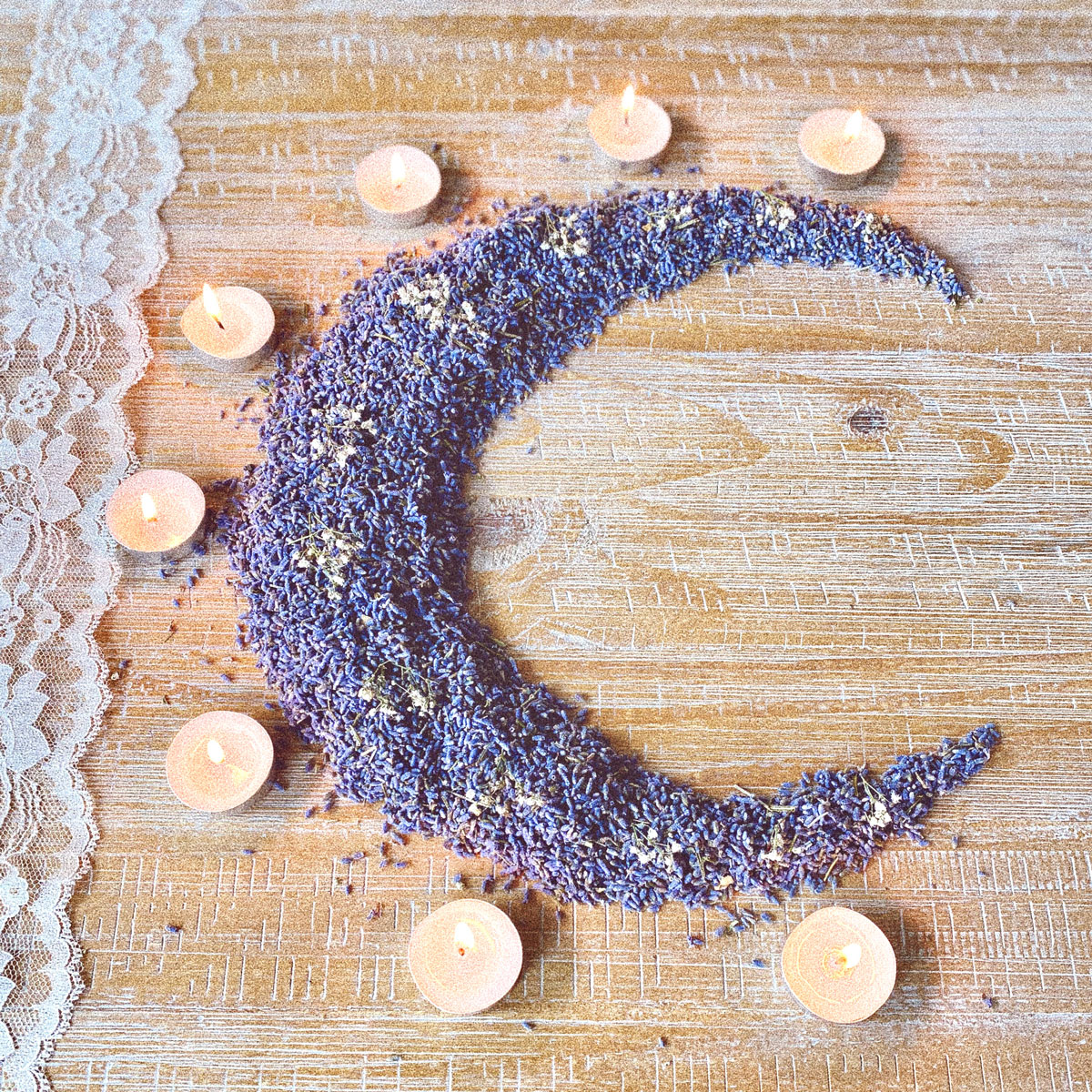 HA: Is there a specific herb that you feel particularly drawn to? If so, what is it about that plant that fascinates you?
Heather Skasick: Chamomile! The smell, the adorable tiny little flowering buds, and the small but mighty makeup of this herbal ally fascinate me. I also love that it is gentle enough to use on my son, and I have found so many ways to incorporate this wonderful flower into our lives. 
HA: What is your favorite recipe from the course(s) you've taken? 
Heather Skasick: Lotion bars! I had never even heard of one until I signed up, and now I've made these silky smooth little rounds over and over. My moon and sun lotion bar was featured on the Herbal Academy's Instagram page, and it made me so proud! We use ours every day, and I love that they contain minimal ingredients so I know exactly what I'm putting on my skin.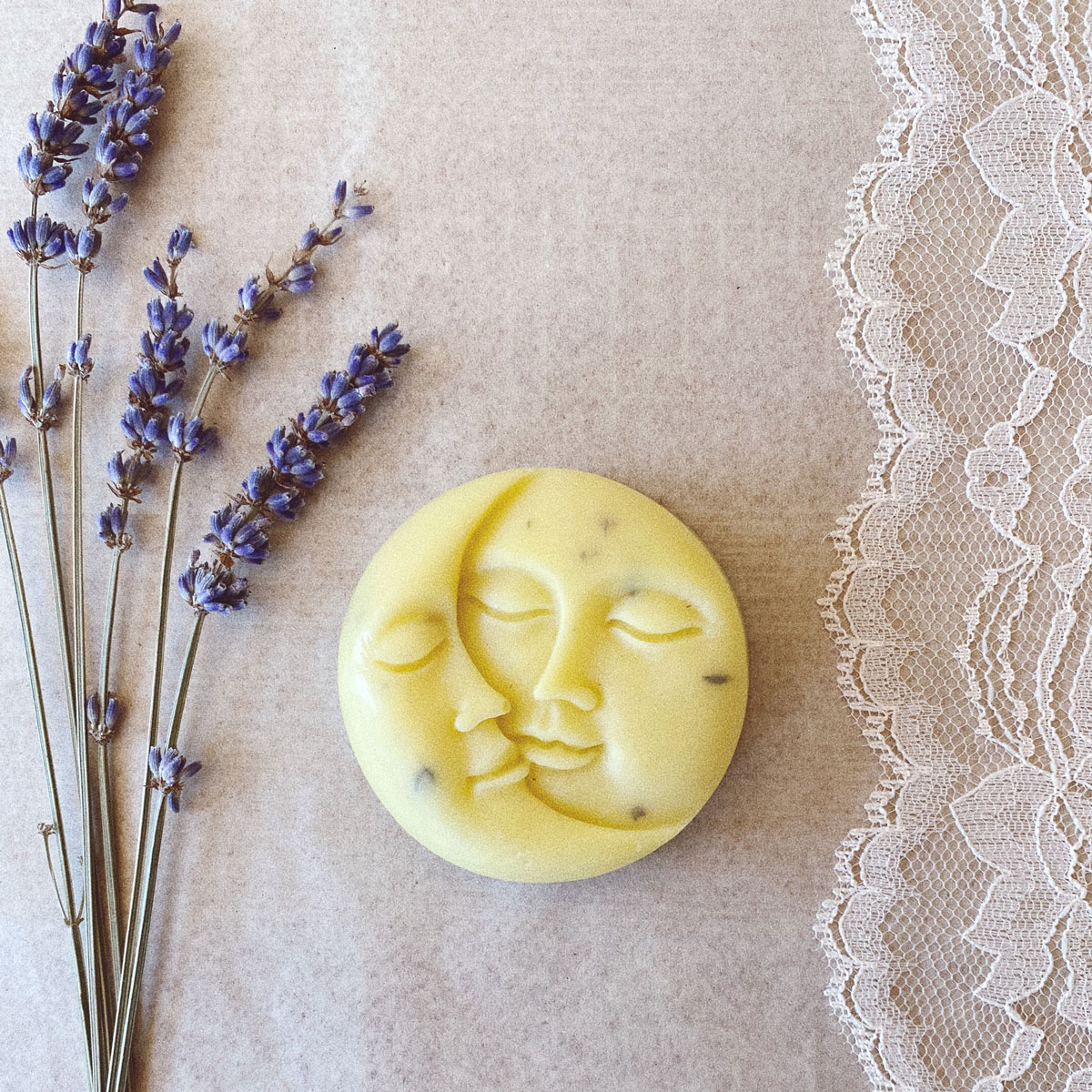 HA: How has herbalism sparked your creativity?
Heather Skasick: It has sparked my visual creativity. Capturing what I'm learning and making and turning that into unique vignettes, I feel like I'm also dipping my toe into the photography world—one I had never explored before!
HA: Do you enjoy sharing your herbal knowledge with others in your life? If so, is there a particular medium of expression that you gravitate towards, like photography or blogging?
Heather Skasick: I sure do! I created my Instagram page, @pantrypotions, as a visual outlet for all of the things I was learning about in herbalism. Through this, I have created a small community of budding herbalists who benefit from me sharing my journey. In turn, I get so much joy from having this new tribe to learn from.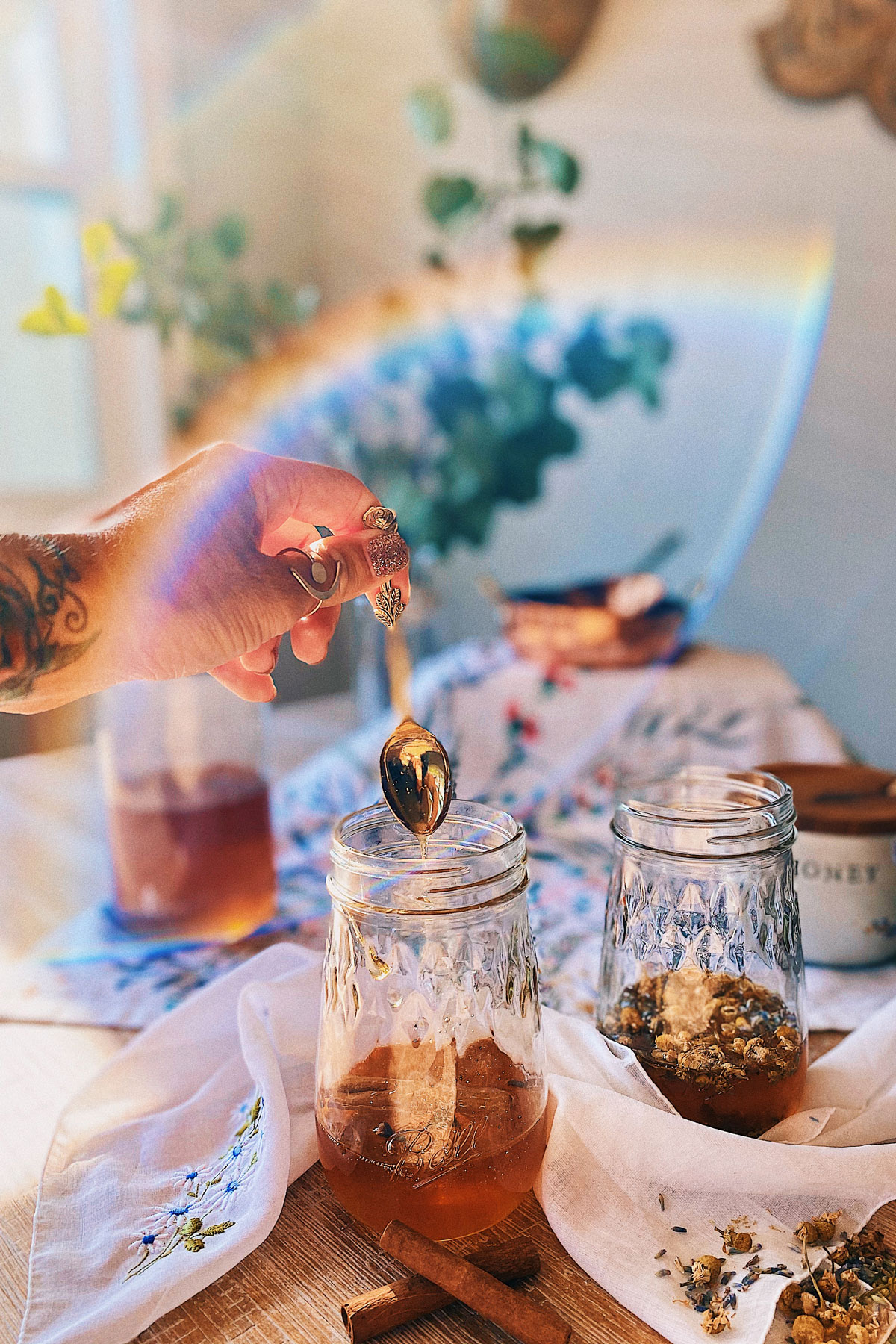 HA: Tell us, what's next for you in your herbal journey?
In the near future, I'd like to sign up and complete your Intermediate Herbal Course. I feel like my education will always be an ongoing process, however, to have a foundation like the Introductory and Intermediate programs under my belt is important to me. I would also love to find an in-person mentor to learn and grow from. 
Further down the road, I would love to explore the idea of writing a book to share my experience as a new herbalist and to create a visual reference guide for all the other new herbalists out there. 
HA: If you were to recommend an Herbal Academy course to your best friend, what would you say?
Heather Skasick: I have actually recommended quite a few people to Herbal Academy and a few have signed up. The Making Herbal Preparations 101 Mini-Course is perfect for those who are hesitant to sign up for a large program or need to start at a very approachable level. It's the foundational knowledge that anyone who's new to herbalism needs. 
Find More,
Connect with Heather on Instagram @PantryPotions. 
Stay tuned for the next installment of our Student Feature Series with Katie Woods, the holistic esthetician behind @ritual_skincare. 
Read past student interviews with:
Alyson Morgan (@AlysonSimplyGrows)
Cat Seixas (@TheOliveTreesAndTheMoon)
Stephanie Pavelko (@MyTinyLagunaKitchen)

Colleen Codekas (@GrowForageCookFerment)
Inspired by Heather's herbal journey? Further your own journey today by perusing our online herbal courses.
Photo credit: All images in this post are by Heather Skasick (@PantryPotions).