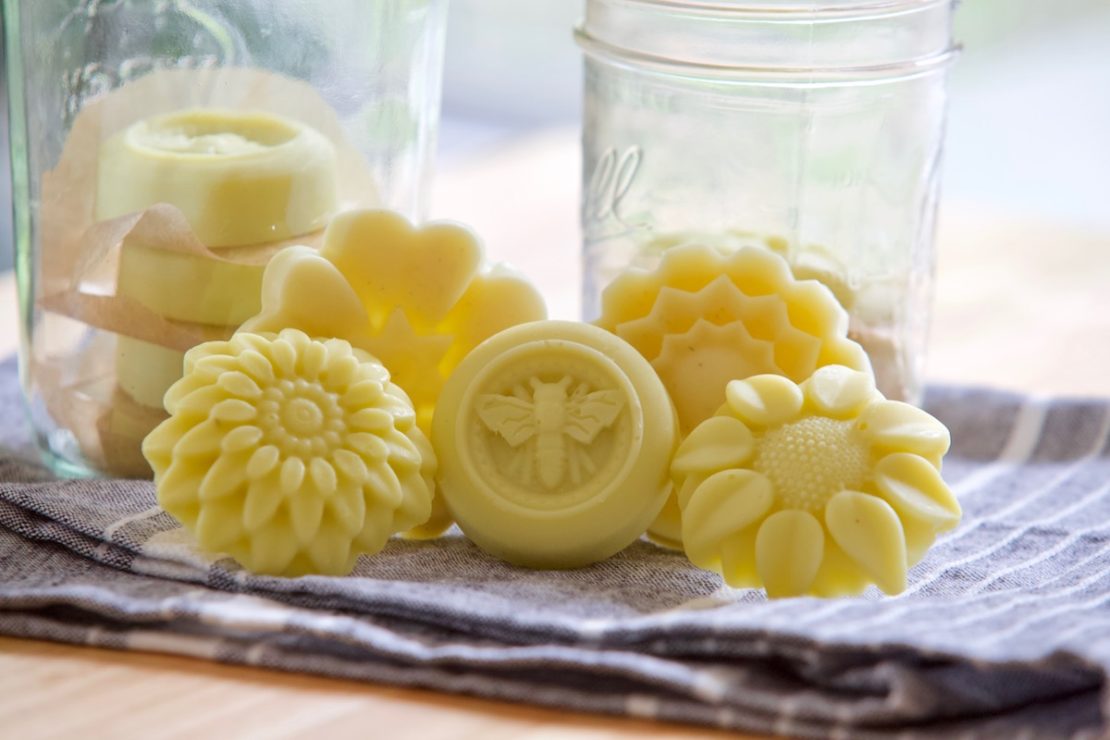 Video: Mediterranean Garden Lotion Bars
Like body butters, lotion bars are incredibly quick and easy to make. Not only that, but they are easy to apply to any area of the body by simply smoothing the bar over the skin and allowing your body heat to melt them into the skin. Lotion bars also do not contain any water-based ingredients, so they're very shelf stable and tend to last longer than creams or lotions. You can get creative by pouring your lotion bars into all kinds of fun silicone molds, or you can keep it simple by using silicone cupcake liners or ice cube trays as molds. You can even make and give these as lovely gifts to friends and family!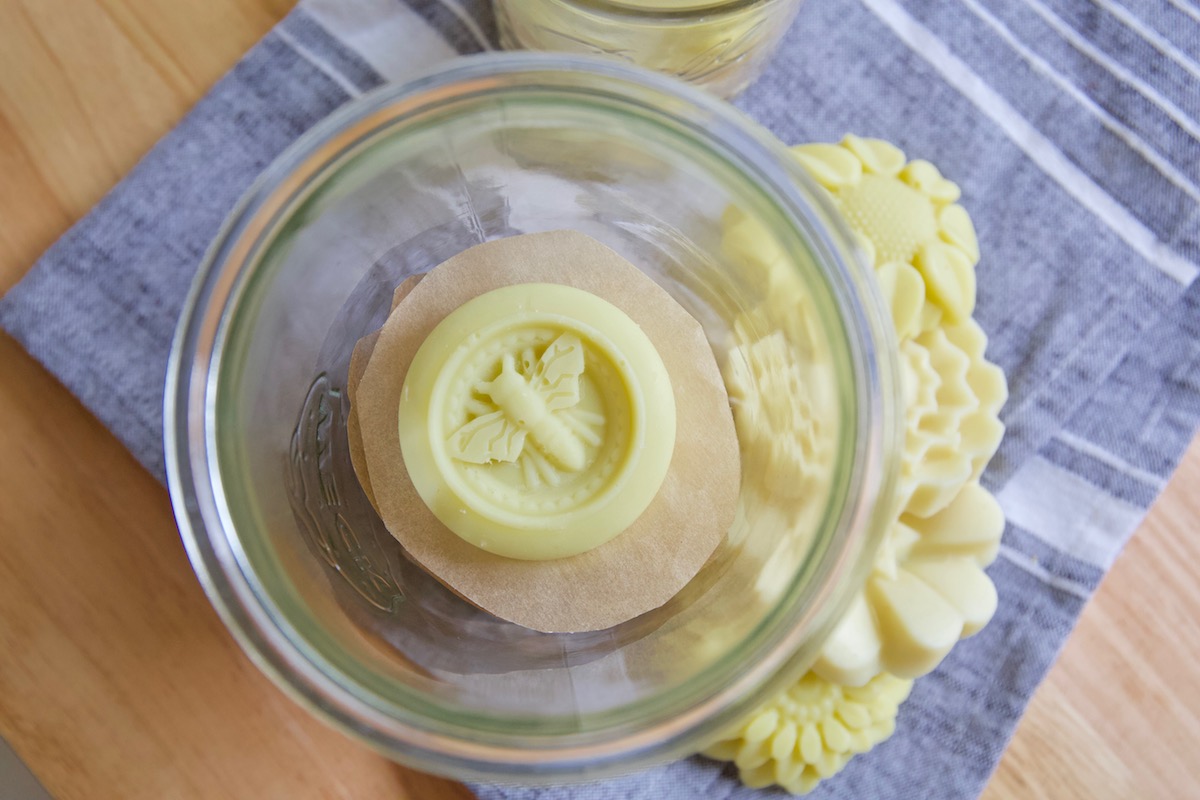 Mediterranean Garden Lotion Bars
With the launch of our new Botanical Skin Care Course, we thought it would be nice to share one of our favorite lotion bar recipes with you. In fact, we've even made a quick video to show you how easy this recipe is!
This video and recipe come directly from the Botanical Skin Care Course and will give you an idea of the quality of recipes you can expect to find in our newest course.
Mediterranean Garden Lotion Bars
Step into your own private Mediterranean garden with this divinely scented and ultra-moisturizing lotion bar.
Ingredients
¼ cup (2 fl oz) apricot or olive oil infused with lavender (Lavandula spp.) flower bud
¼ cup shea butter
¼ cup beeswax
2 tbsp (1 fl oz) coconut oil
15 drops bergamot (Citrus x bergamia) essential oil, 10 drops lavender (Lavandula spp.) essential oil, and 10 drops clary sage (Salvia sclarea) essential oil (optional)
Directions
Make the lavender-infused oil using the instructions in the herb-infused oil tutorial. Note that ¼ cup is the amount of finished herbal oil to include in the recipe—you may need to start with more oil when making the herb-infused oil, as the herbs will soak up some of the oil (if you forget to do this, just top off with some plain oil as needed for this recipe).

Gently heat shea butter, beeswax, and coconut oil in a double boiler over low heat (or a glass or ceramic bowl or canning jar over a small saucepan of simmering water) until melted.

Add the lavender-infused olive oil and stir to combine.

Remove from heat, add essential oils if desired, and stir to combine.

Pour the warm, melted mixture into molds or small muffin tins (lined with parchment paper or muffin cups).

Allow to cool for at least 1 hour, remove from molds/tins, and store in a cool, dark place for up to 1 year.
There you have it—a simple, easy lotion bar to nourish and moisturize your skin.
Now all you need to decide is whether to keep these lotion bars to yourself or to share them with friends and family!
Learn How To Make Your Own Botanical Skin Care Products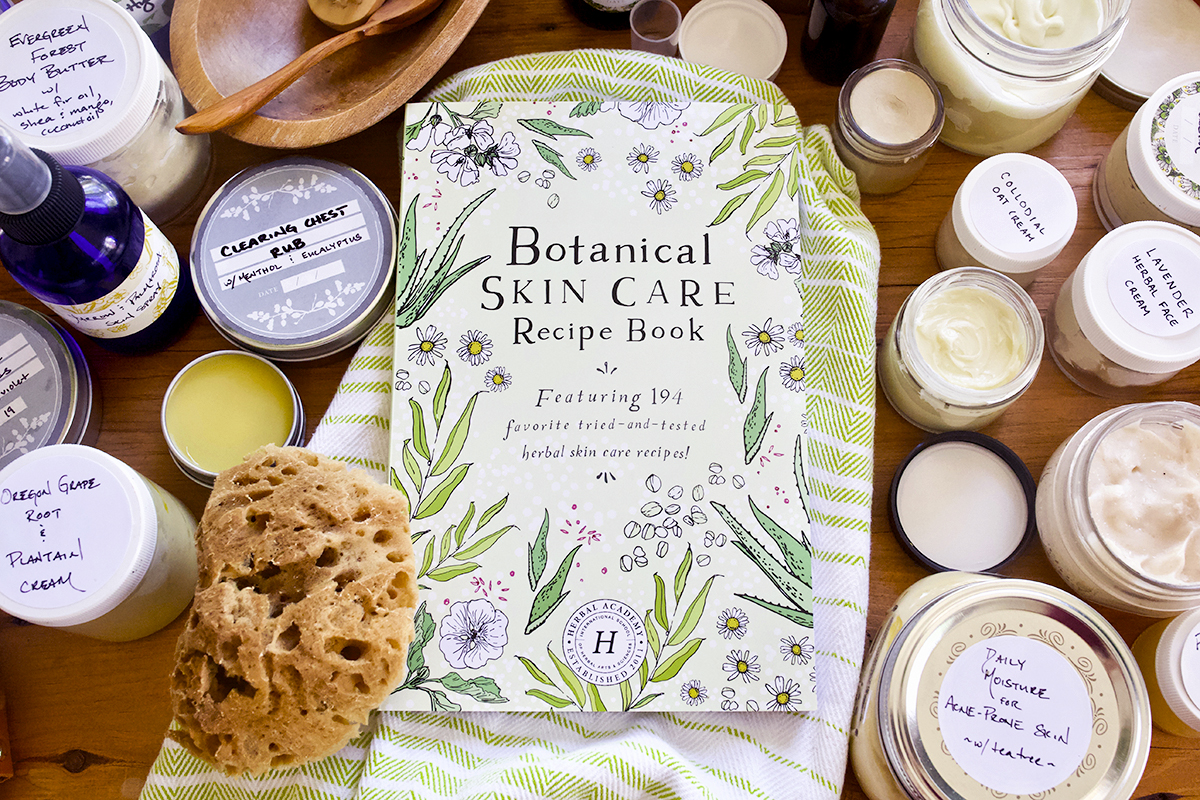 If you're interested in learning more about the internal use of herbs in teas, tinctures, and foods, using an inside-out approach to skin care, and how to use topical herbal skin care products to soothe, tone, moisturize, and generally give a healthy, long-lasting glow to your skin—our Botanical Skin Care Course is open for registration.
With over 200 herbal recipes in this course, you'll be well on your way to stocking your herbal cupboard with an array of customized herbal preparations that will make you look and feel healthier and more radiant.
You can even upgrade with our very special Botanical Skin Care Recipe Book, featuring 194 tried-and-tested, Herbal Academy-approved body care recipes! Inspired by the botanical world and filled with illustrations that will dazzle your eyes and heart––it's a looker!
Click here to learn more about this course and how you can save $50 off your enrollment!