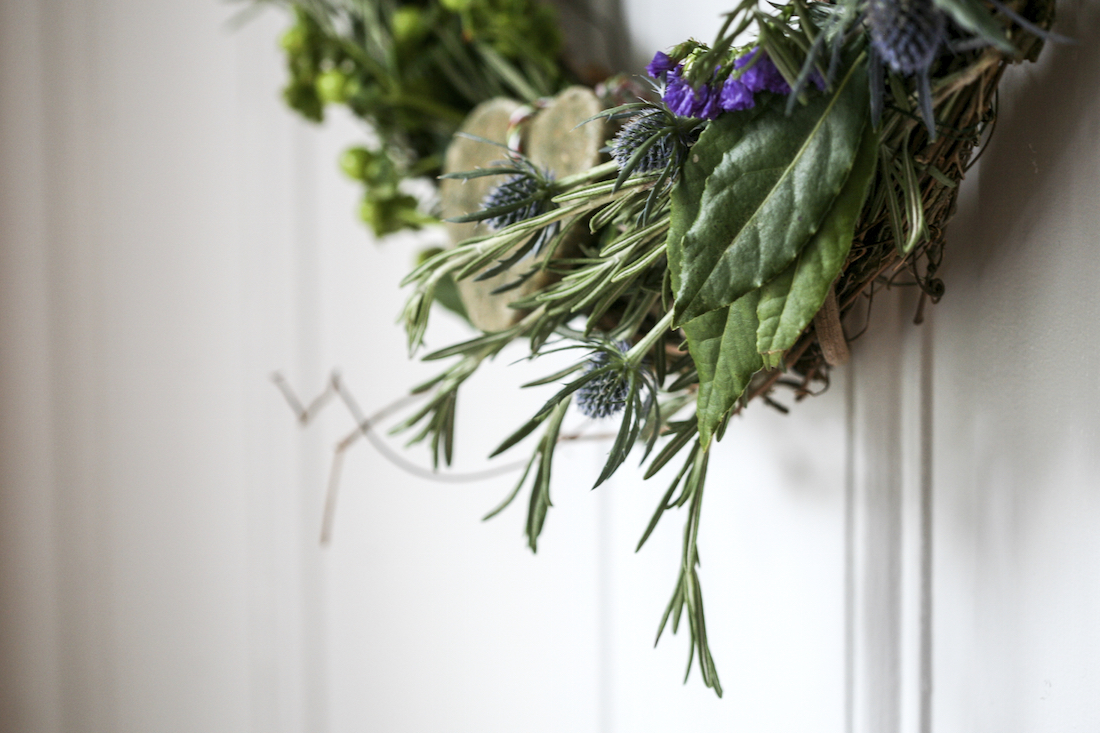 How To Make Your Own Fresh Rosemary Wreath
With its fragrant aroma reminiscent of fresh pine, rosemary is a wonderful herb to enjoy during the winter holidays. Bring rosemary into your home and adorn your walls with this beautiful aromatic herb. A fresh rosemary wreath is easy to make and will add a special herbal flare to your holidays. Be sure to make extras to share with friends and family and join us in celebrating this festive season with the lovely rosemary plant.
How to Make Your Own Fresh Rosemary Wreath
Enjoy the beautiful simplicity of a wreath made with just rosemary or fill out your wreath with a variety of fresh herbs, dried seed pods, branches of persistent berries and fruits, and even fresh or dried flowers. Look for evergreen branches of pine, juniper, and holly. Other fragrant herbs to consider are sage, thyme, lavender, bay leaves, and eucalyptus. You can even include stems of fresh roses! Any flower that dries well or branches with persistent fruits such as rose hips, hawthorn, and hypericum berries also make a lovely addition to fresh rosemary wreaths.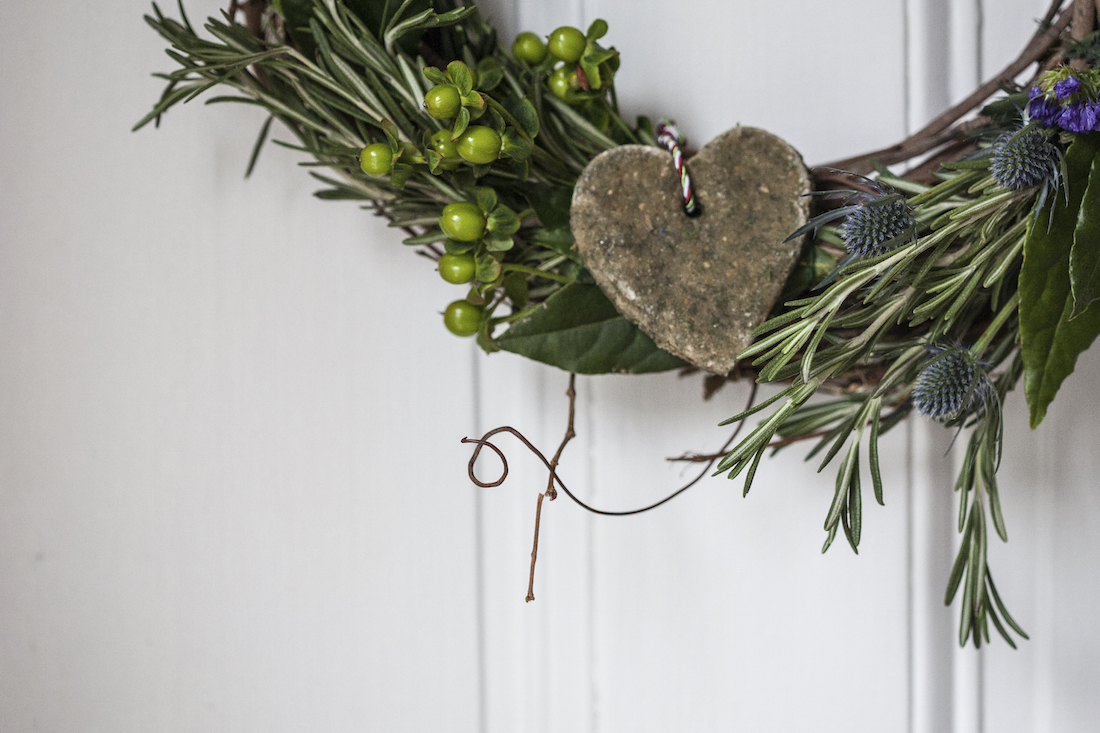 Fresh Rosemary Wreaths
Ingredients
Fresh rosemary sprigs
Any additional fresh and dried botanicals you wish to use
Grapevine wreath base
Florist wire
Snips or scissors
Pretty ribbon for hanging
Gardening gloves, optional for protecting hands from spiky plants
Directions
Start creating your fresh rosemary wreath by clustering small bunches of rosemary together into bundles. If you are using other plants along with the rosemary you can either bundle them separately or add them to your rosemary bundles. Make your bundles about 6 to 10 inches long depending on the size of your wreath with the largest sprigs in the back and the smallest sprigs towards the front. Secure each bundle at the base with florist wire and set aside.

Layer the bundles one on top of the other all the way around the wreath. Start by inserting the first bundle into the grapevine base. If you wish, you can use floral wire to attach the bundle to the grapevine. Insert the next bundle into the wreath base so that the top part of the second bundle covers the base of the first bundle. Do this all the way around your wreath until it is full and beautiful.

Finish up your fresh rosemary wreath by positioning any remaining flowers, seed pods, or berries in a pleasing way on your wreath. Use floral wire to attach. Then add a beautiful ribbon for hanging and you are done!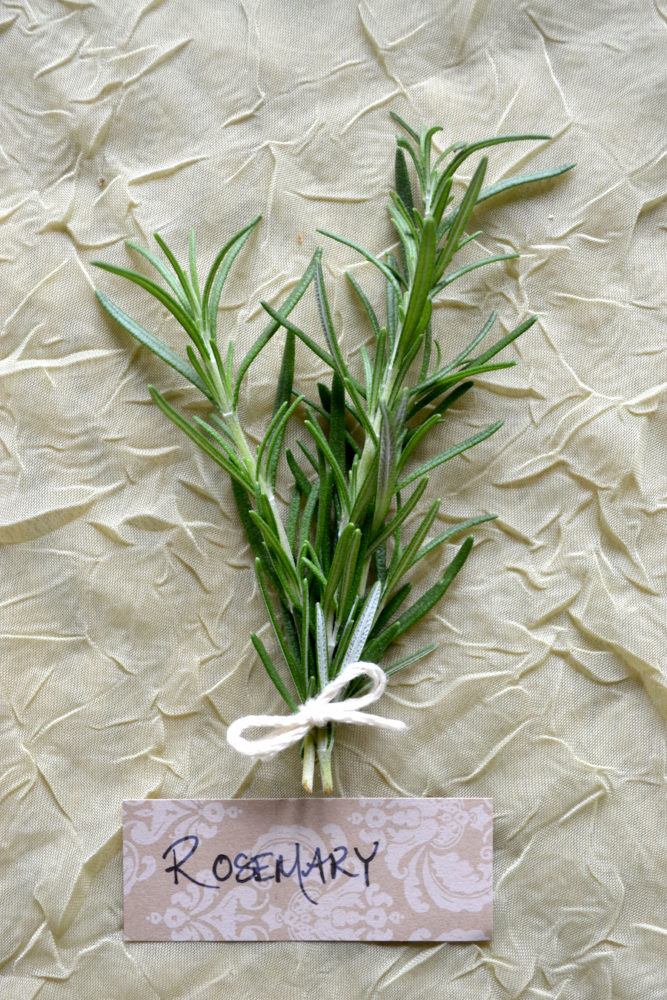 Even More Ways To Use Rosemary!
More than just a lovely addition to the home, rosemary (Rosmarinus officinalis) is a wonderful herb for supporting wellness especially during the excitement of the holiday season which can leave us run down and exhausted.
This delightful herb is chock full of useful actions. As we learn in the Intermediate Herbal Course, rosemary is a warming herb that helps to boost the spirit. It has antimicrobial actions that are used by herbalists to soothe colds and flus as well as infections of the respiratory tract.
As discussed in the Introductory Herbal Course, simple rosemary also benefits digestion with its mildly bitter flavor and carminative properties. Also we find that rosemary is often used to help stimulate circulation in the brain aiding memory, focus, and even easing headaches.
Enjoy a sprinkle of yummy rosemary on roasted veggies, in bean dishes, and even as a tasty flavoring for savory breads. And don't forget your tea cup where rosemary stars as a delicious revitalizing tea. To make, add 1-2 teaspoons of rosemary leaves per cup of hot water and steep for 10 minutes.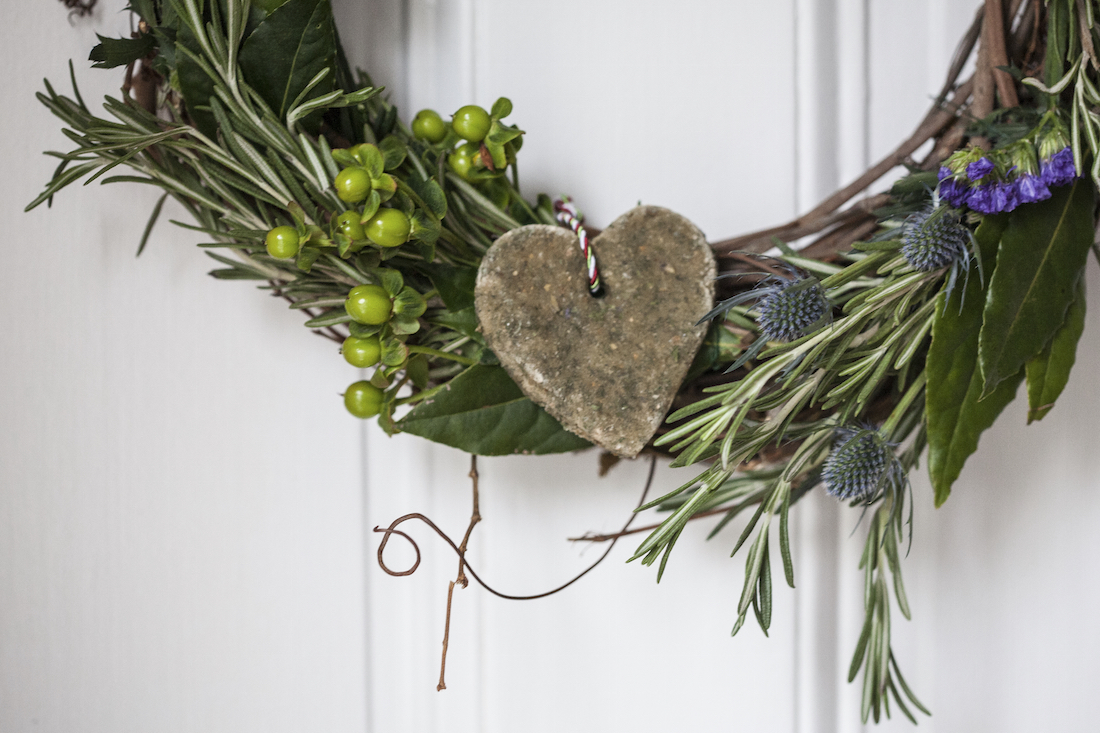 Enjoy using rosemary in these recipes too: 
These Rosemary & Honey Shortbread Cookies offer rich buttery flavor complemented with bright herbaceousness, unusual in a cookie, but simply delicious!
Rosemary is wonderful for the nourishing healthy hair. Make your own Healthy Hair Rinse with rosemary and enjoy luscious beautiful locks.
The tasty spice blend, Herbs de Provence is filled with delicious aromatic herbs including rosemary. Find a recipe to make your own blend here.
Learn more about rosemary in The Herbarium!