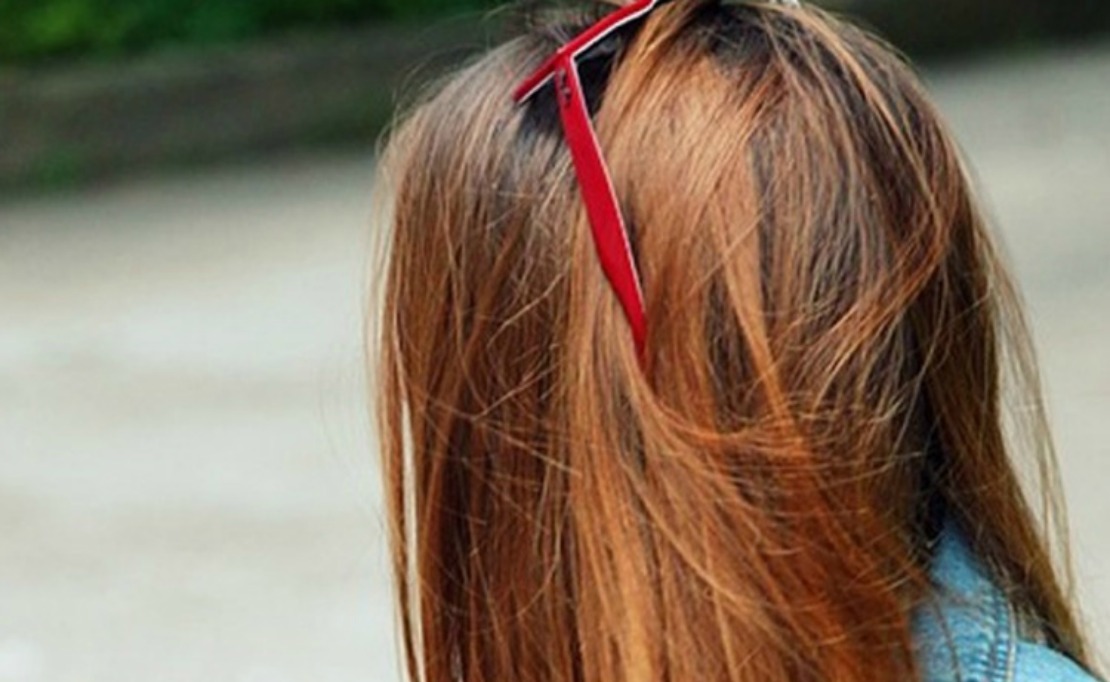 With summer just around the corner, our skin is not the only thing needing some revitalization after a long winter. Our hair, the protector of our scalp, can take a hefty beating from the cold harsh winter weather, but fortunately there are many herbs that can help us manage our hair and give it a healthy dose of vitamins and minerals.
Diet is Key to Healthy Hair and Nails
What we put into our bodies is always reflected in our hair, skin, and nails. The act of just making simple diet improvements can drastically affect the health of our hair. Adding more fruits and vegetables into your diet and drinking adequate water on a daily basis can aid the body in producing healthier hair, skin, and nails.
5 Herbs for Healthy Hair

If you purchase your herbs, make sure they come from a sustainable, organic, and ethical source. (We like Mountain Rose Herbs for our bulk herb needs)
Nettle (Urtica dioica) – This wonderful herb not only is chock full of protein, vitamins, and minerals but may also help to stimulate blood flow within the scalp, aiding in hair growth and shine. Nettle is used to prevent dandruff as well as to stimulate blood flow to the scalp. Read more about nettle's health benefits here and how to harvest the herb here.
Green tea (Camellia sinensis) – High in antioxidants as well as containing some trace vitamins and minerals, green tea is another popular stimulant for the scalp.
Horsetail (Equisetum arvense) – Horsetail, a grassy smelling and astringent herb, has been used in many traditions for hair health and maintenance. There are some claims that this benefit is due to the herb's silica content, but in fact, most forms of silica are not water soluble. The benefits of this herb for your hair are likely due to its ability as a vulnerary, which when used externally, helps to heal skin wounds and inflammation.
Oatstraw (Avena sativa) – Just like horsetail, oatstraw contains B vitamins and minerals. Oatstraw, the dried milky tops from oats, has all of the anti-inflammatory properties that oats do, helping to aid in healing itchy or raw scalps, and even dandruff.
Rosemary (Rosemarinus officinalis) – This tasty herb, used frequently in our kitchens, is very good at helping to stimulate the scalp which may potentially aid in growth. Rinsing with rosemary can also help to relieve the scalp of product buildup and close the hair follicles making your hair appear softer and shinier. 
Healthy Hair Tea and Rinse Recipe
Do not use this tea internally if pregnant or nursing. If taking diuretics, it is advised to consult with your medical practitioner before drinking this tea. Horsetail should not be taken long term because it may lead to a thiamine deficiency.
Healthy Hair Tea & Rinse
Ingredients
2 parts green tea
1 parts nettle leaf
1 part horsetail
1 part oatstraw
1 part rosemary (optional for hair rinse tea)
Directions
Tea
In a bowl, gently mix tea ingredients together with a spoon and keep in an air-tight container.
Steep 1-3 tablespoons of loose leaf tea in 1 cup of water for 15 minutes.
Strain tea and  enjoy! You can make this in bulk and keep it in the fridge to drink all week.
Hair Rinse
In a bowl, gently mix tea ingredients together with a spoon and keep in an air-tight container.
Steep 1/4 cup of loose leaf tea in 2 cups water for 20+ minutes. You can leave tea steeping overnight for an even stronger infusion.
Strain tea and let cool.
After cleansing your hair, rinse with your healthy hair tea. You can simply pour over your head or put cooled tea in a spray bottle and spray onto hair and comb through. There is no need to rinse your hair after using this herbal tea hair rinse.
What are your favorite herbs to use in your hair care routine?
This post was written by The Hippy Homemaker, Christina, who loves to share what she's learning about green and eco-friendly living, natural health, aromatherapy, herbalism and more!