Herbal Academy Student Interview: Laura Rubin (@nurtureforall)
In this installment of our Student Feature series, we spoke with Laura Rubin (@nurtureforall), founder of Nurture, which empowers you to live more joyfully through the amazing power of herbs, helping you to reconnect with your body and the Earth. Laura has completed Herbal Academy's Intermediate Herbal Course and Herbal Business Course.
HA: Please tell us a little bit about yourself and how you started your path into herbalism. 
Laura Rubin: I'm a clinical herbalist, flower essence practitioner, and the founder of Nurture. Nurture empowers you to live more joyfully through the amazing power of herbs, helping you to reconnect with your body and the Earth! 
This grew out of my passion to find a more natural way of healing. Growing up with an autoimmune disease (Crohn's Disease) since childhood, I was constantly fatigued, sick, and feeling disconnected from my body. 
As an adult, I built my career in marketing and event production. I was working on very high-level projects for big corporate brands, traveling across the United States to produce experiential activations. Yet this lifestyle wasn't sustainable and my health was suffering. After undergoing two major surgeries in 2013 and 2016, I knew that I needed to create a big shift.
In 2017, I started reading herb books and experimenting with creating tea blends. I loved it! It felt so natural to connect with the plants. Herbalism really shined a bright light on my life. This is my life's purpose—to help people feel empowered in their wellness journeys. And I knew that had to start with myself. 
HA: Why did you choose to pursue your herbal education with the Herbal Academy?
Laura Rubin: In 2018, I officially began training as an herbalist. I studied in an 8 month apprenticeship with Liz Neves in New York City. It was a phenomenal hands-on course. I also attended my first American Herbalists Guild (AHG) Symposium that year. I was incredibly impressed with the amazing herbalists and teachers I met there. I wanted to study more and needed to find a program that could still fit with my busy work schedule. So the Intermediate Herbalism Course seemed like a strong fit.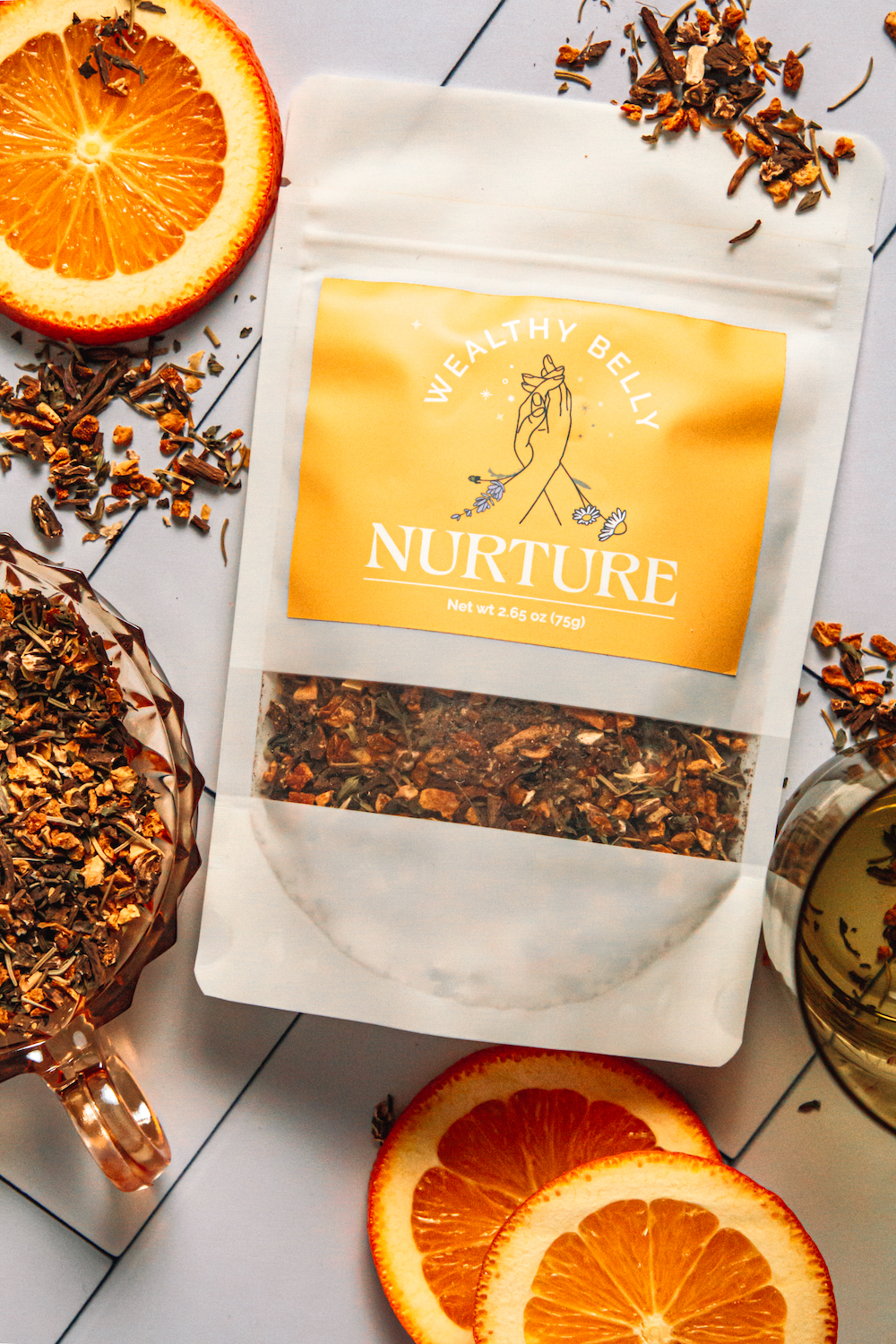 HA: Do you own an herbal business or brand?  
Laura Rubin: Yes, I'm the founder of Nurture. Nurture empowers you to live more joyfully through the power of herbs, helping you to reconnect with your body and the Earth!   
I care a lot about crafting herbal teas and preparations that help you feel great and have full-bodied flavor. My products are consciously crafted to enhance your routines from morning to night. As much as possible, every herb is sourced from organic and local farms. Whether you're seeking more energy or rest, Nurture's small-batch herbal formulas help invigorate your mind-gut connection. These are products that you can easily drink or add into your favorite beverage or meal. 
I also see clients for 1:1 private sessions. I trained as a certified community herbalist through the beloved California School of Herbal Studies and as a flower essence practitioner with Lupo Passero of Twin Star Apothecary. This ability to support others more intimately has been a huge joy. 
HA: How did your Herbal Academy courses help shape or improve your business?
Laura Rubin: I took the Business Herbal Course in 2021, right after I launched Nurture. I have a strong background in marketing and brand strategy, but I felt that taking this course was a powerful step in figuring out my niche and how I want to grow as an herbalist. I loved learning how other people in our community approach building an herbal business. The answer–of course–is that there isn't a one-size-fits-all approach. The course helped me focus on what I'm passionate about within the realm of herbalism and how I want to make a difference. 
HA: Did your Herbal Academy courses help you avoid any potential mistakes while launching your business? 
Laura Rubin: The program definitely helped me think creatively about language that I can use for my content, website, and packaging that is compliant with regulations. Compliance isn't a sexy or fun area of business, but it is important for how we show up.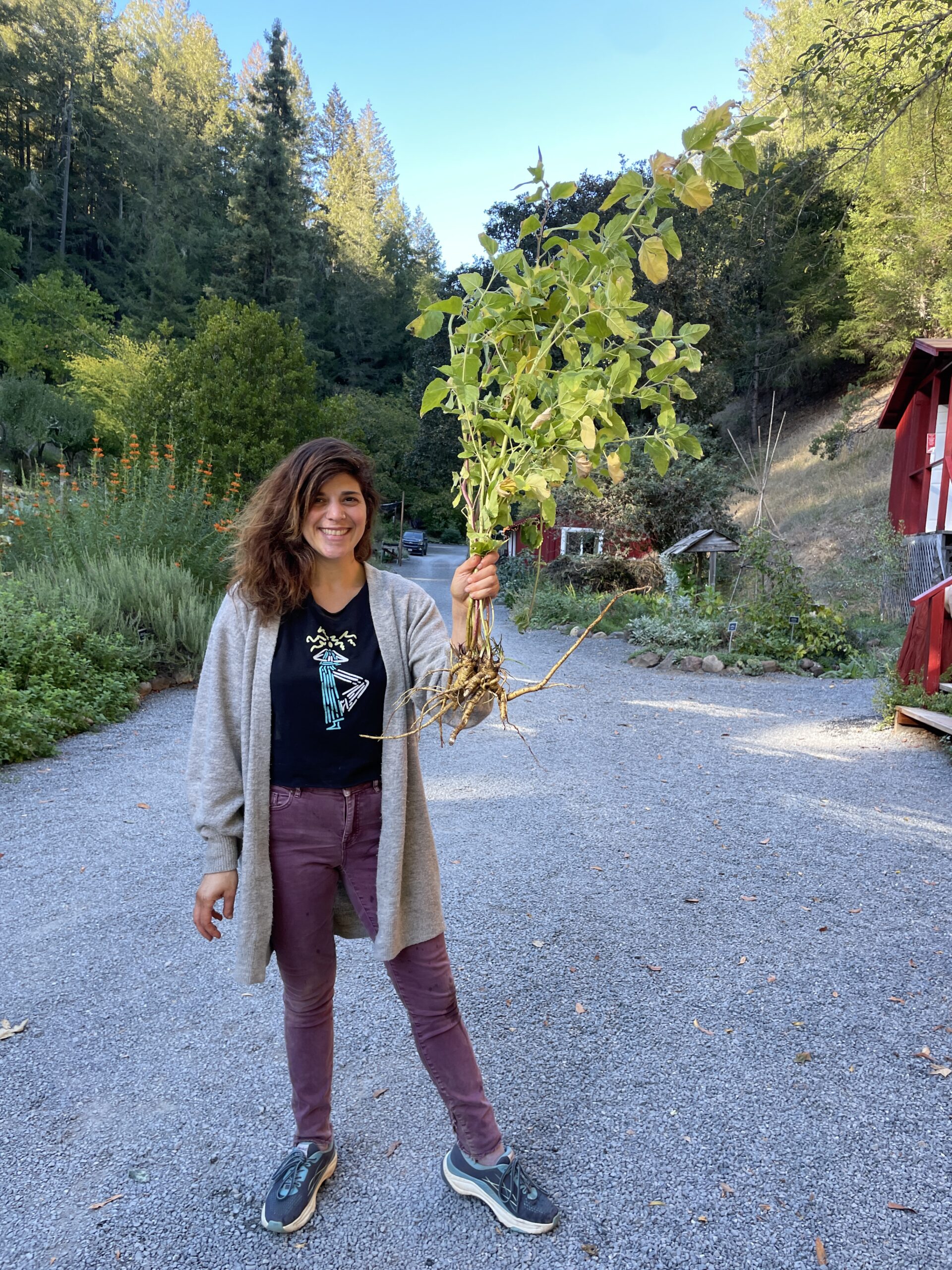 HA: Tell us, what's next for you in your herbal journey? 
Laura Rubin: This is a lifelong journey! I try hard to be intentional with how I progress because my instinct is to try to do all the things at once 🙂 I'm building my practice with clients and looking forward to teaching more workshops this year. I'm also very open to collaborations. Feel free to message me!
HA: What were you looking for when you enrolled in your Herbal Academy course that you were not able to find elsewhere? 
Laura Rubin: I really appreciate how the Herbal Academy brings together such a vast diversity of herbalists in the curriculum. I believe that we grow through collaboration. By learning from multiple teachers, we can become stronger in this beautiful, luscious field of work (puns intended). I think it's also helpful to have online learning as a tool because sometimes our schedules, jobs, families, or geographic location limit in-person learning. Online learning is a nice resource for those reasons. 
HA: What did you like most about your Herbal Academy course? 
Laura Rubin: I really appreciate that the Intermediate Herbalism Course has printed materials: entire guidebooks for the course, monographs, and recipes that comprehensively encapsulate the online learning. This is so helpful! I often go back to these resources when I want to try a new recipe or refresh myself on a monograph of a specific herb. 
HA: How has your herbal education deepened your connection with your personal health and well-being?
Laura Rubin: I always say that plants are our best teachers. They open new portals to our world. 
My herbal education has completely transformed my connection with my personal health and well-being. It is essential for supporting my physical struggles and emotional state. I believe that many of us enter this place of deep curiosity about herbs because we, or our beloved friends or family members, go through challenging health experiences.
I'm really grateful that through my education I learned how to better calm my nervous system with nervines, support my immune system and digestion with liver herbs, and give my belly good loving with demulcents … the list goes on! 
Of equal importance, the deep practice of sitting with plants has allowed me to tap into beautiful intuition. Sitting with plants helps me to tap into spirit and into the wisdom of this beautiful Earth that is here for us. If we can help teach more people how to sit with plants, the world would be a happier and healthier place!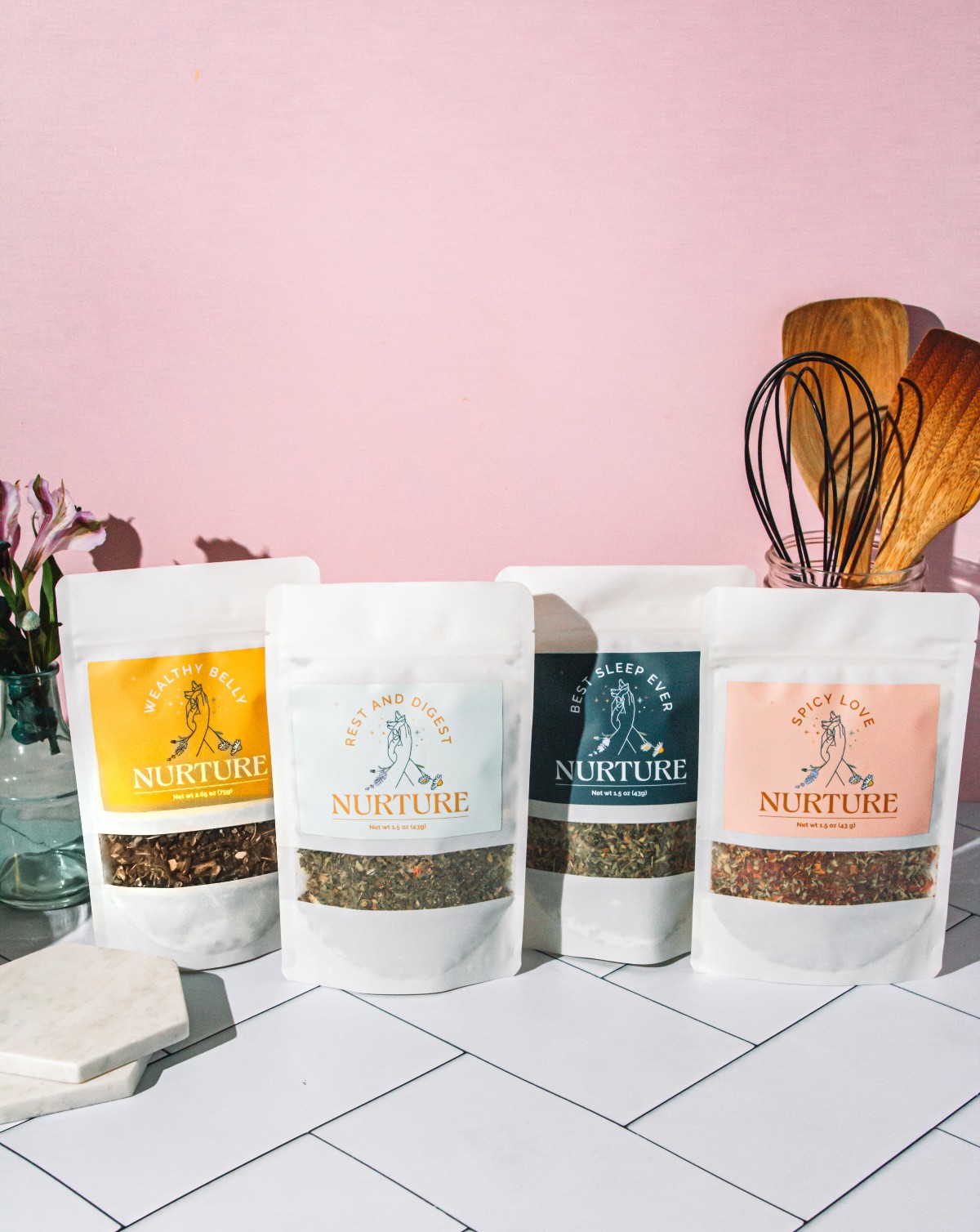 HA: Do you feel empowered by your herbal practice? 
Laura Rubin: Yes, 10000%. In fact, that is the core tenet of my work: to empower people on their wellness journeys. Having an herbal practice is like relearning a forgotten language. It was really intuitive once I started to tap into it. When I study herbalism, I feel like I have a map to a beautiful treasure. It's a blueprint for how we can live nourishing, fulfilling lives. It's very empowering.
HA: Have you learned more about your ancestral roots and traditions through your herbalism studies? If so, what have you learned? 
Laura Rubin: I have! In fact, I recently taught a workshop on Jewish Herbalism: An Ancestry of Healing. This is through the lens of Ashkenazi and Sephardic traditions. 
I come from a long lineage of Jewish people and I was always curious why there wasn't a prevalent healing system that's as well-known as with other major ancient traditions, such as with Ayurveda and TCM (Traditional Chinese Medicine). There are a few reasons for this, which I'm happy to share if you email me (also I will be teaching more workshops in the future). Through my studies, it was beautiful to learn how there's overlap in the language that's used within healing systems: for example, with energetics like heating and drying or damp and cooling. And it's beautiful to see the unique differences.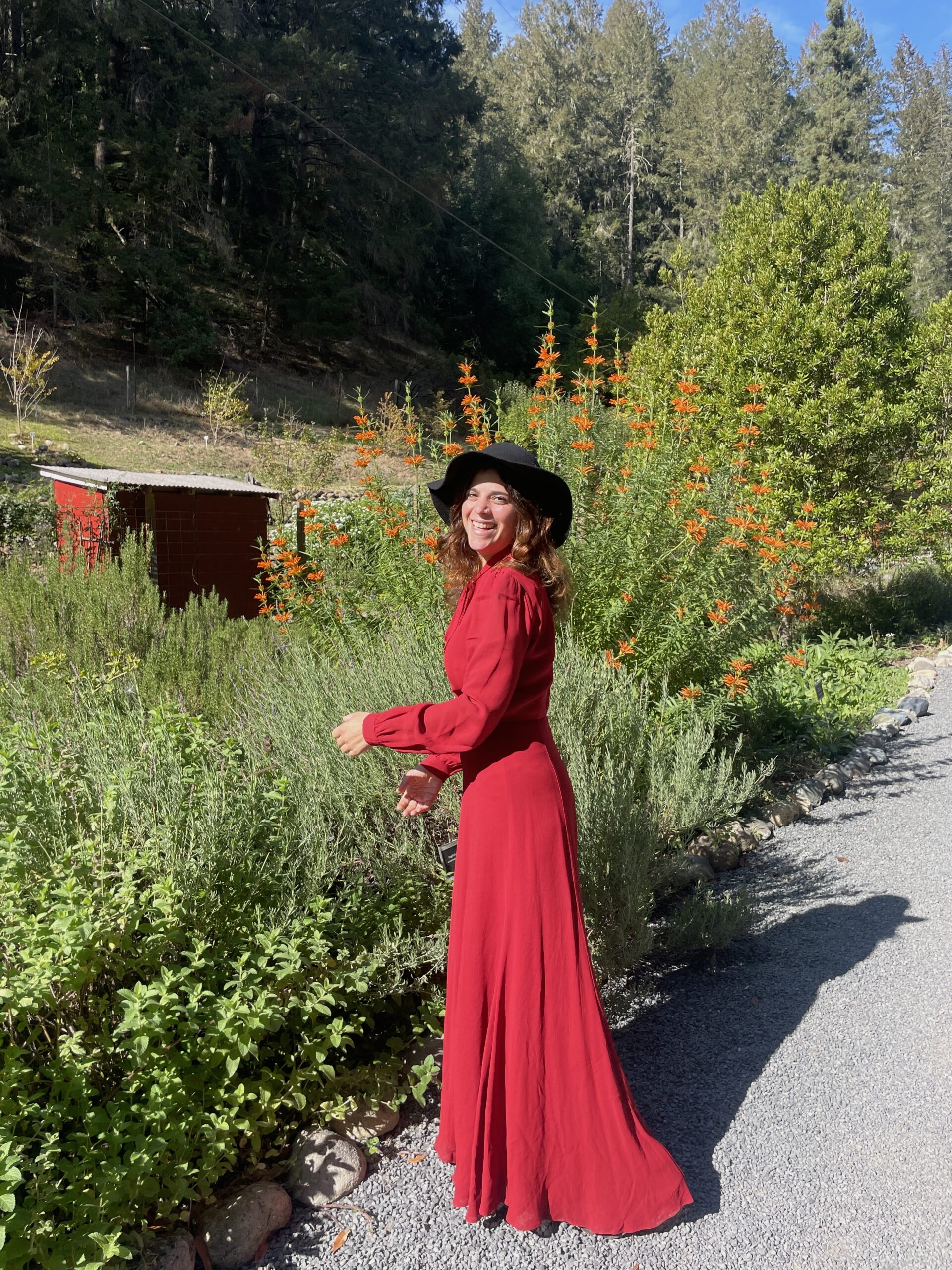 HA: Is there a specific herb that you feel particularly drawn to? If so, why do you think that is OR what is it about that plant that fascinates you?
Laura Rubin: I'm really vibing with motherwort (Leonurus cardiaca) these days. I love how she instantly soothes and relaxes the nervous system, without being sedating. I genuinely get this sweet giggly sensation when I take a motherwort tincture. She's a strong plant! Her botanical name can be translated to lion-hearted and she genuinely helps bring upon courage and strength, perfect for people who are working on overdrive and give a lot to others, but perhaps neglect their own needs. I also find that motherwort helps smooth dreams, bringing ease and calm to the dream world.  
HA: Do you have any rituals or traditions surrounding herbalism that you would like to share? These can be long-standing traditions or new ones that you've integrated into your life since taking our course. 
Laura Rubin: I love singing medicine songs as I make herbal products. I'm grateful to have learned beautiful songs from various mentors and women in the Wise Woman tradition. Sound activation is deeply healing. I think it's important that we incorporate rituals when we work with plants. I should add that before I prepare my work, I meditate and clean the area, making sure that I'm in the right, pure space mentally and within my environment. We imbue our energy into the herbal products that we make! It's important to be in a good headspace. And lastly, I always record what the moon phase is when I create preparations and also when I finish bottling them. It's fun to connect astrological elements to our process! 
HA: How has herbalism sparked your creativity? 
Laura Rubin: It's such a soothing and invigorating practice to try new herbal recipes. I love trying ones I find online or in books, and also developing my own recipes. As herbalists, we're artists, scientists, therapists, and energy shifters–truly it's the best of so many worlds. I find that by getting into this state, my other creative interests, like singing and writing poetry, also flourish.

HA: If you could provide any tip or encouragement to those just starting their herbal studies, what would it be?
Laura Rubin:
Try not to rush the process! Herbalism is such an activating subject to learn about; it is genuinely transformative. Herbalism will shift your world, will lift your spirits, and light up your life. Also, often when we feel so energized, we want to do all the things. I know that it's hard to self-edit; I struggle with it. Yet try to remind yourself that this is a lifelong process! You can (and will) get to your dreams through small, achievable steps.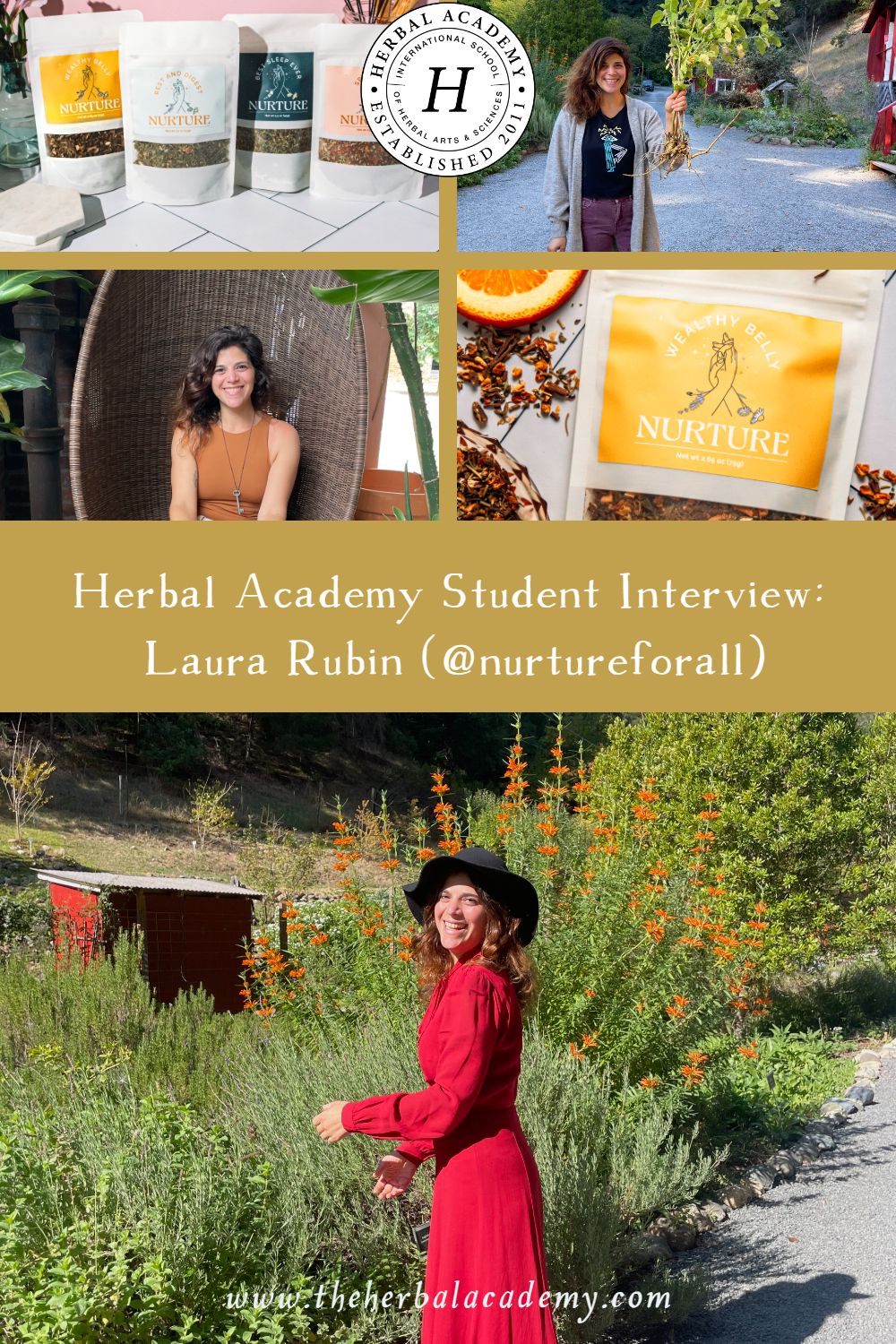 Read past student interviews with:
Serena Hartwell (@serenahartwell) – Forager, photographer, herbalist, and graduate of Intermediate Herbal Course and Emulsifiers and Preservatives in Botanical Products: 2 Part Intensive
Andrea Minniti (@divinebalanceco) – Writer, wildcrafted recipe creator, and graduate of The Craft of Herbal Fermentation Course and Intermediate Herbal Course
Jess Buttermore (@cedarhouseliving) – Graduate of the Botanical Mixed Drinks Workshop, photographer, gardener, and business owner.
Robin Ahrens (@barberryherbal) – Advanced Herbal Course graduate and herbalism educator.
Sarah Jaroch (@evidence_of_providence) – Business Herbal Course graduate, copywriter for herbalists, and online marketer.
Amrit-Sadhana Boyd (@theuntamedherbalist) – Canna + Herbs Course graduate, holistic anxiety coach, and herbalist.
Deema Al Huqail (@alkamicare) – Botanical Skin Care Course graduate and creator of hand-blended teas, flower essences, botanical skin care, and artisanal crafts inspired by the old and folk ways.
Jovan Sage (@jovansage) – Entrepreneur Herbal Course graduate, healing facilitator, teacher, and doula.
Inspired by Laura's herbal journey? Further your own journey today by perusing our online herbal courses.